Get to know D-backs RHP prospect Widener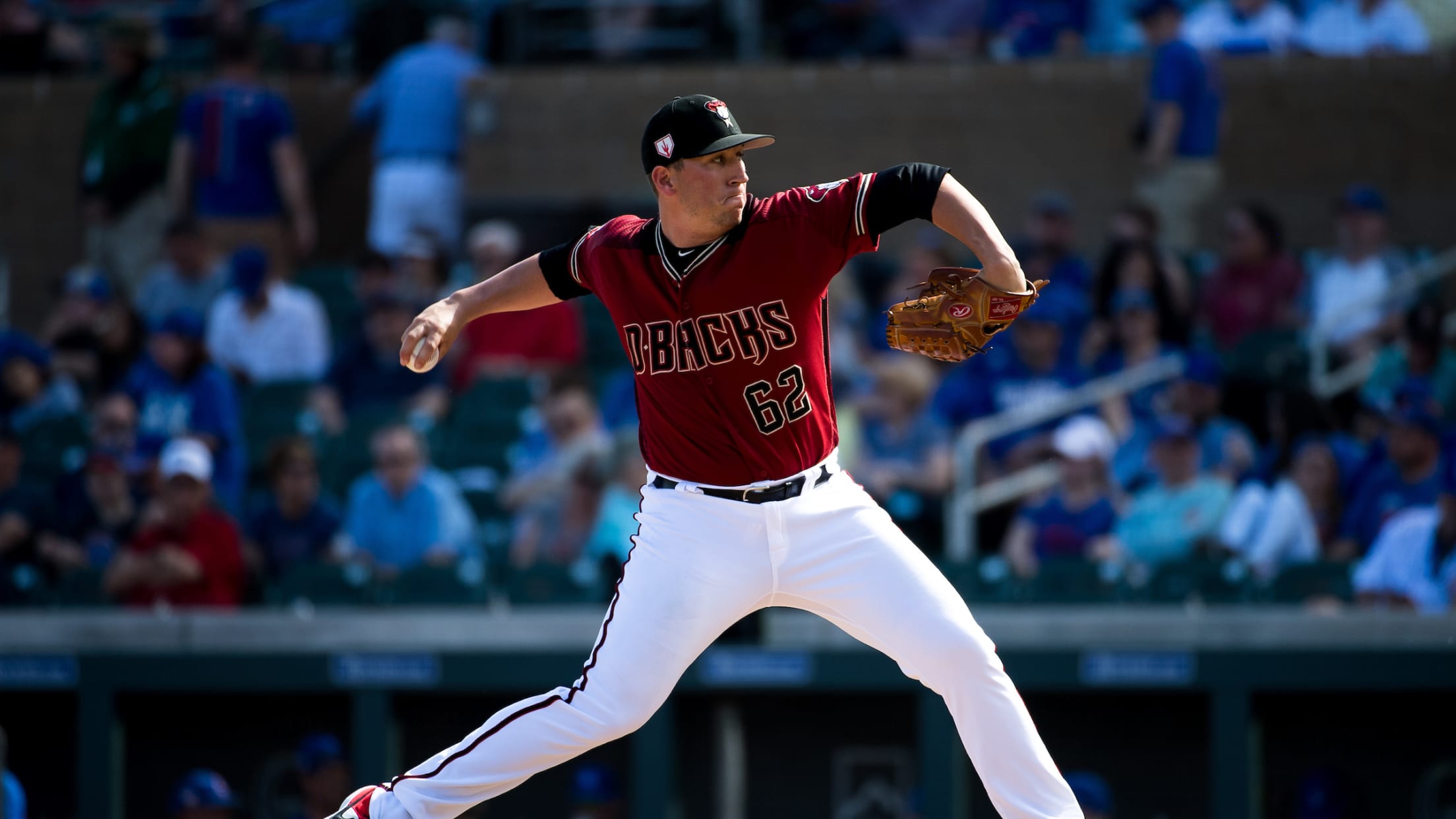 Every fall, D-backs pitching prospect Taylor Widener has a yearly retreat. He packs up his bag and heads off to a small sea island called Edisto, located within Charleston County in South Carolina. After nine-and-a-half months of lifting weights, working out, going over scouting reports and hurling fastballs, the venture
Every fall, D-backs pitching prospect Taylor Widener has a yearly retreat. He packs up his bag and heads off to a small sea island called Edisto, located within Charleston County in South Carolina.
After nine-and-a-half months of lifting weights, working out, going over scouting reports and hurling fastballs, the venture to a subdued, quiet place allows the 24-year-old righty to recharge and recover for the season ahead.
"I go fish, and it gets my mind off baseball a little bit," said Widener, ranked by MLB Pipeline as the D-backs' No. 13 prospect. "We have a house in Edisto, and we catch red fish. That's probably one of my favorite things to do. It's amazing. It's so nice, and I can go relax and hang out with good friends."
For the 2018 D-backs Minor League Player of the Year, the trek back to a familiar setting in South Carolina provides comfort. He was born in nearby Aiken, S.C., and pitched at the University of South Carolina, where he averaged 10.5 strikeouts per nine innings from 2014-16.
Those numbers helped him get selected in the 12th round by the New York Yankees in the 2016 MLB Draft, which was an overwhelming feeling at first. Some ballplayers handle nerves better than others, but for Widener, he still remembers the butterflies in his stomach from his first taste of pro ball with Class A Short-Season Staten Island.
"My first appearance was against the Vermont Lake Monsters," Widener said. "There wasn't many people, but I remember looking around and I was a little nervous because the backstop was so far away. I was like, 'Man, I hope I don't throw a passed ball.' It was exciting but nerve-racking at the same time."
Widener settled in, and it has led him to Triple-A Reno with the D-backs' organization, where he posted 109 strikeouts in 100 innings this past season. He is one step away from his lifelong dream of playing in the big leagues after being acquired by Arizona in the same three-team deal that brought Steven Souza Jr. to the Valley in 2018.
One thing Widener prides himself on -- regardless of a win or a loss -- is his work ethic. He would go around his neighborhood as a youngster cutting lawns, trimming hedges, and spreading mulch for gardens to earn a buck from his neighbors. And when he got a chance to relax from gardening or being on the pitcher's mound, he would watch one of his favorite baseball players on TV.
"I was always a really big Chipper Jones fan," Widener said. "I know I am a pitcher, but I always liked the way he played the game. He played hard."
Widener tries to embody that with the way he goes about his business. It's what has gotten him to this point in his career, and he believes it's always put him on the right path.
If he continues to embody his hard-working values on and off the diamond, he believes better things lie ahead. However, in the meantime, he will return to his favorite vacation spot to ease his mind this offseason. And when pitchers and catchers report in the spring, he hopes to once again exchange red fish in Edisto for a Sedona Red uniform in Arizona.