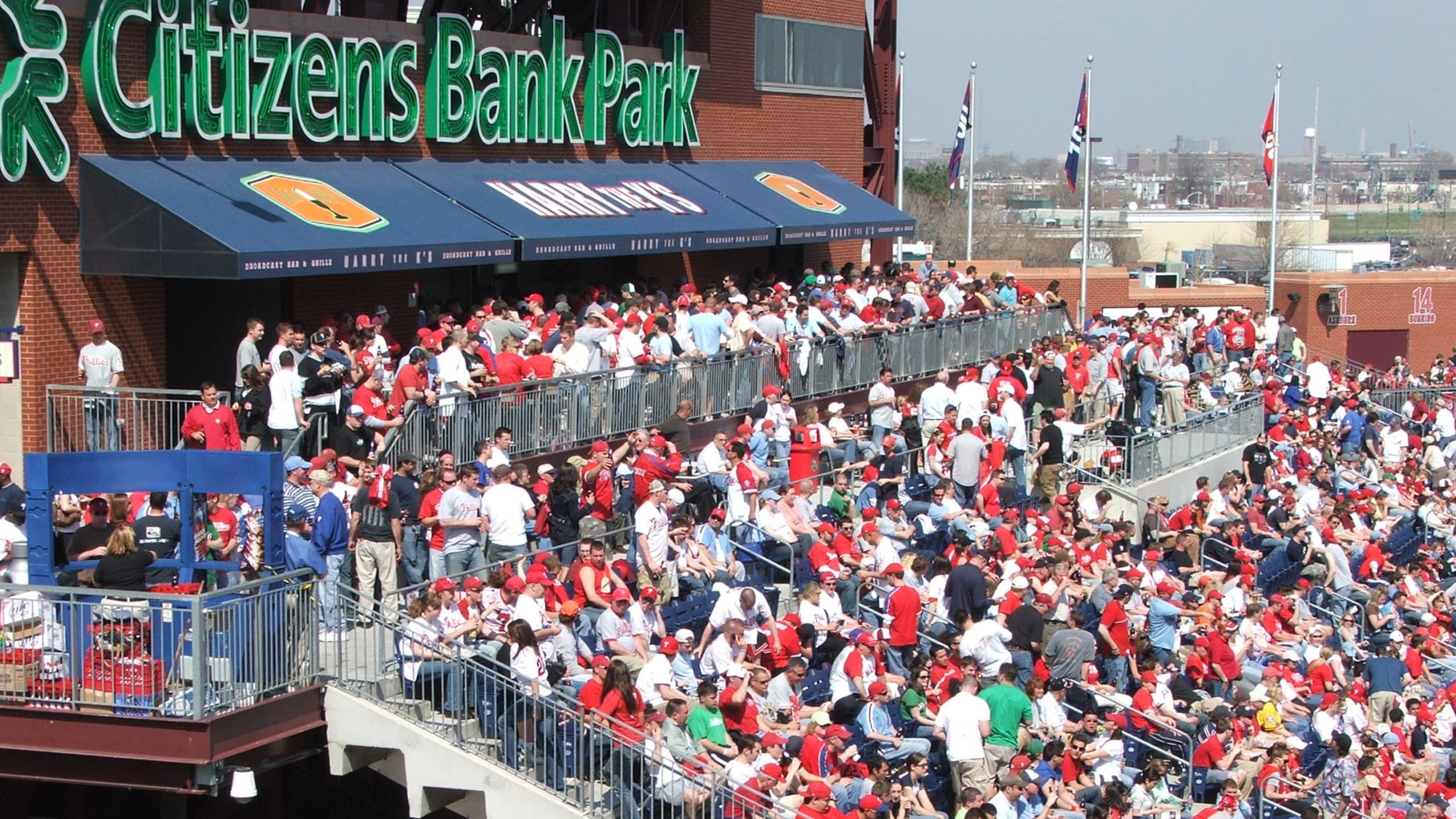 One of the most popular spots in Citizens Bank Park, Harry the K's Broadcast Bar & Grille is located just below the left field scoreboard.
Named in honor of Phillies Hall of Fame broadcaster Harry Kalas, the outdoor restaurant serves up great sightlines, along with a wide variety of food and beverages, from finger food to upscale menu items.
Harry The K's Menu
At Harry the K's, our goal is to provide you, the fan, with not only a great meal, but also a fantastic experience. We prepare all of our menu items from scratch and everything is made to order. Please be assured that we will do everything possible to ensure the best quality food for you and your fellow fans, even if it takes us a few extra minutes. We appreciate your patience, and most of all, ENJOY THE GAME!
For questions, please call Allie Fortuna at 267-570-2388.
Give a gift! Food coupons are available for purchase in $10 and $25 increments for use at any concession stand throughout the park, including Harry the K's. These food coupons are game specific and are only valid on that date. Please call 215-463-5000 to order.