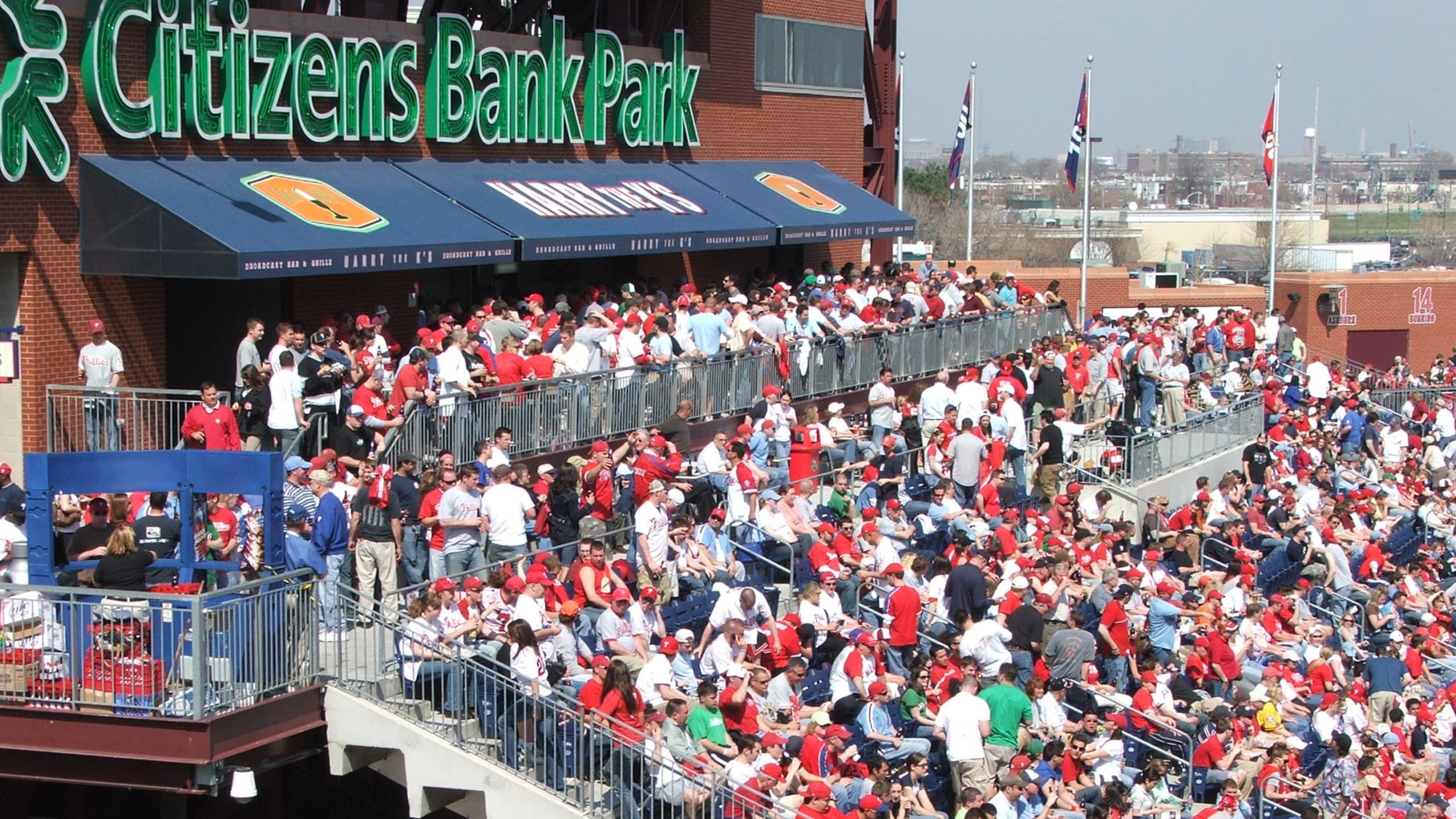 One of the most popular spots in Citizens Bank Park, Harry the K's is located below the left field scoreboard.
Named in honor of Phillies Hall of Fame broadcaster Harry Kalas, the outdoor bar serves a variety of beverages and select ballpark food favorites.
Give a gift! Food coupons are available for purchase in $10 and $25 increments for use at any concession stand throughout the park, including Harry the K's. These food coupons are game specific and are only valid on that date. Please call 215-463-5000 to order.