Citizens Bank Park Seating Map - Netting
There is some amount of netting or screening in front of the following seating sections; the height and coverage of netting or screening will vary by section:
Sections: Diamond Club Sections A-G; Field Level Sections 109-138.
Fans in these sections are still exposed to objects leaving the field of play, including bats and bat fragments, and thrown or batted balls; ticket holder assumes all risk of injury. For more information on netting or screening coverage and seating options, please contact Phillies Ticket Services at 215-463-1000.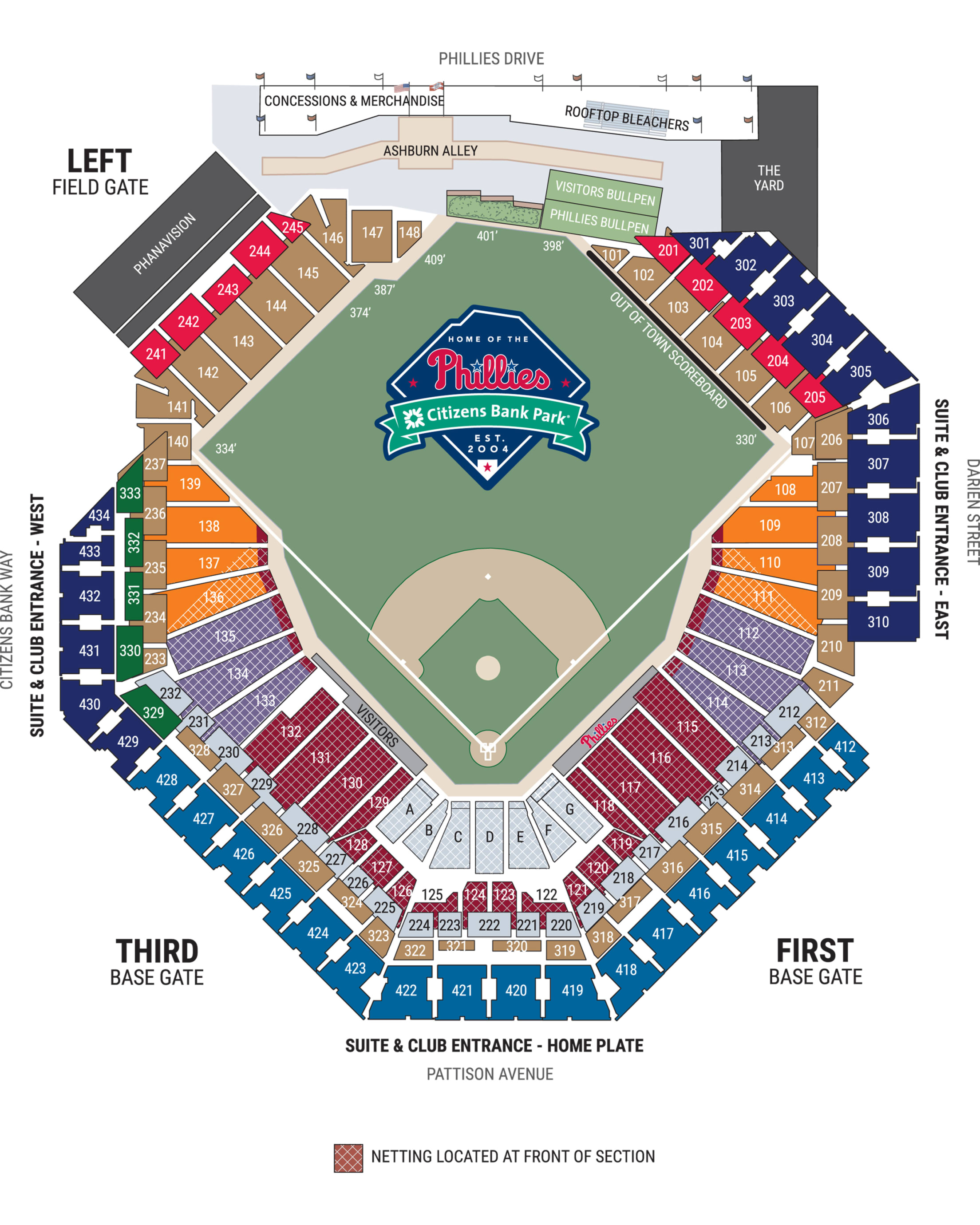 Additional View