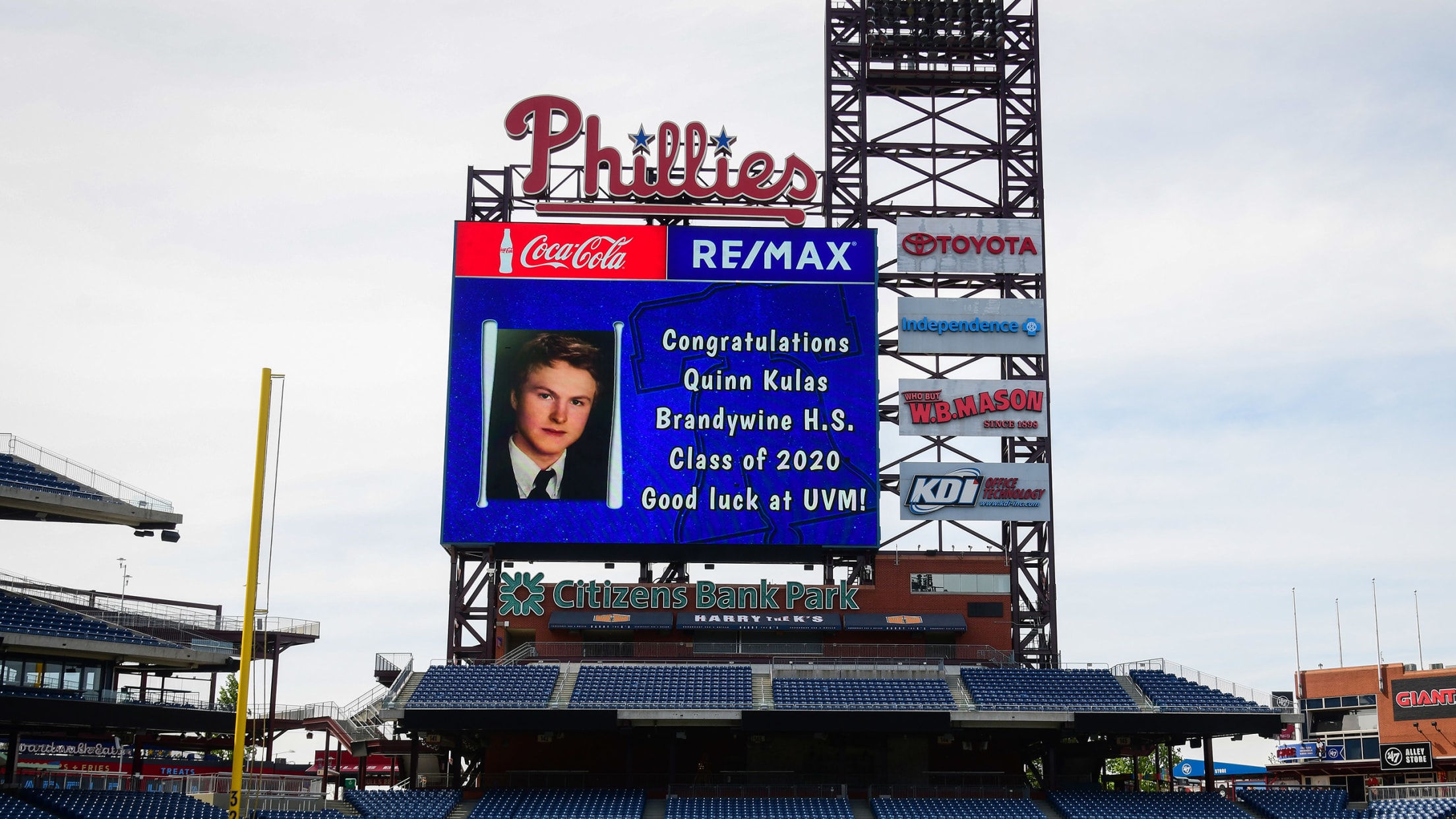 While we all anxiously await the return of Phillies baseball, here's a unique chance to celebrate, honor or acknowledge a family member, friend or colleague with a never-before-offered gift!
For a limited time, fans can customize messages for display on PhanaVision at Citizens Bank Park! This is a perfect gift for high school & college graduates, birthdays or any special occasion. It's also a fantastic way to thank all of the healthcare, frontline and community workers for their incredible efforts.
With a 100% tax-deductible donation to Phillies Charities, Inc., you'll receive a high-resolution digital photo of your customized message via email:
$50 – personalized text message on PhanaVision
$75 – personalized message with photo on PhanaVision
To order, click the button below. You'll be prompted to enter your message, and if applicable upload your photo.
Additional Details
Photos will be delivered within two weeks of your order. Note: the Phillies have to right to approve all submissions and reject anything deemed inappropriate.
Please direct any further questions to [email protected]. On behalf of everyone at the Phillies, we hope you are safe and healthy. Thank you for your support!
Phillies Charities Inc.
Phillies Charities Inc., the charitable arm of our organization, makes annual makes gifts to organizations that serve a wide variety of needs, primarily in Pennsylvania, New Jersey, and Delaware, and particularly those serving the Greater Philadelphia area and the communities of our minor league affiliates. In 2019, more than $2 million in grants were awarded to dozens of deserving charitable organizations. Your donation will allow these important efforts to continue in 2020, as we all navigate the impacts of COVID-19.