11 players having better-than-expected seasons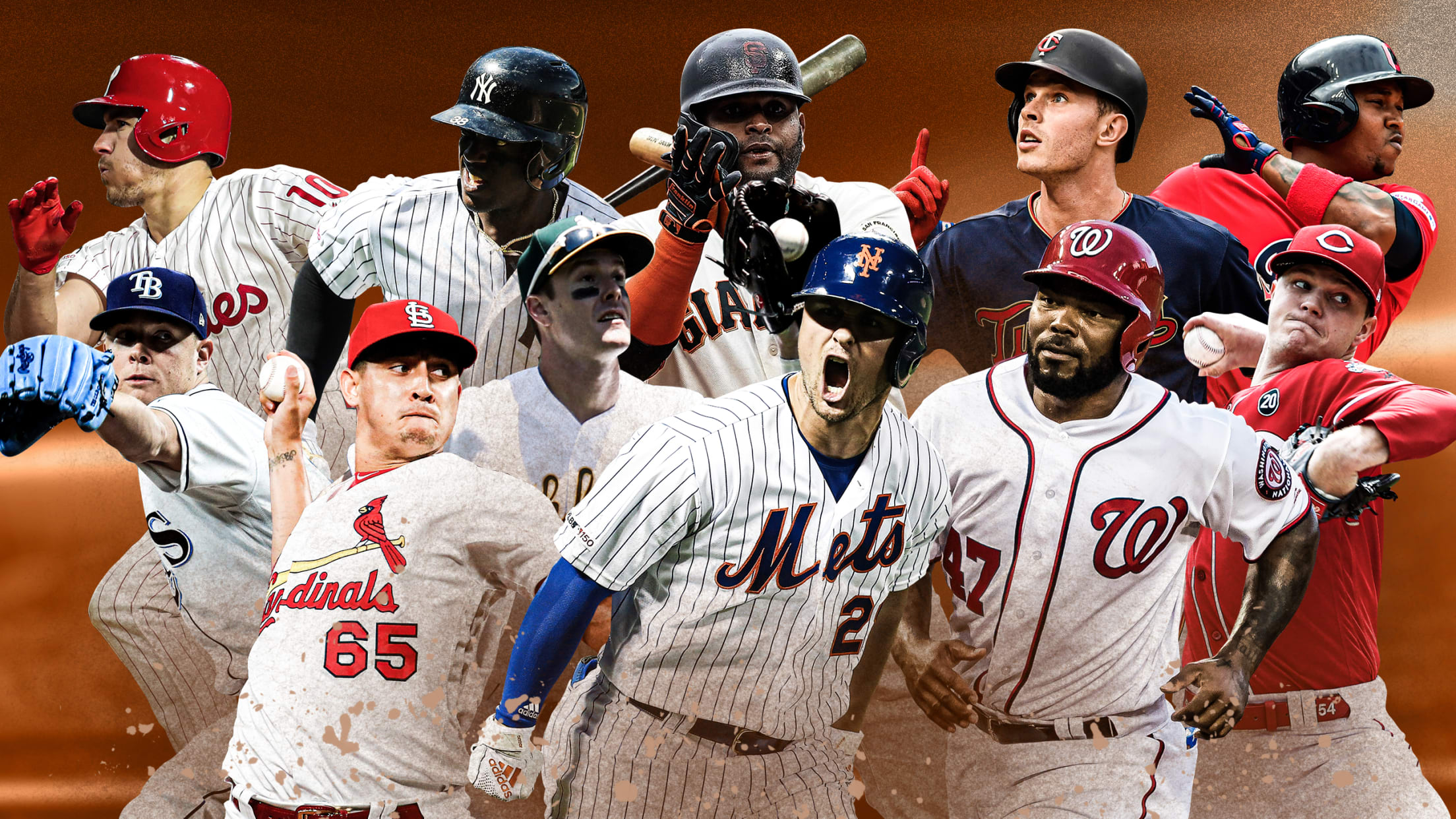 We do the same thing after every season while attempting to digest what we've just seen in terms of teams and players and especially organizations, those moving in the right direction, those in transition, and all those in between. And we're always surprised by a long list of players who've
We do the same thing after every season while attempting to digest what we've just seen in terms of teams and players and especially organizations, those moving in the right direction, those in transition, and all those in between.
And we're always surprised by a long list of players who've done way more than we thought. Maybe they're playing in the shadow of more famous teammates or maybe they're on teams buried in the standings.
Regardless, they're always there with numbers that make you take a second look. That's what we're doing with this piece. With six weeks remaining in the regular season, we've compiled a list of 11 players having better seasons than you might think:
1. Cameron Maybin, OF, Yankees
He began the weekend with a .916 OPS and eight home runs in 173 at-bats after remaking his swing mechanics and mental approach last offseason. He has been easy to overlook because he has played in only 57 games and the Yankees have remarkable stories up and down their roster.
2. Pablo Sandoval, 3B, Giants
He was 24 years old and on his way to becoming one of the most popular Giants of all-time the last time he was this productive. He's 33 now and prior to being placed on the IL on Wednesday with right elbow inflammation, he produced an .823 OPS -- a testament as much to his love of the game and his physical skills.
3. Giovanny Gallegos, RHP, Cardinals
How about him pitching to Luke Voit in a Cardinals-Yankees World Series? We're not here to revisit the trade that sent Voit to the Yankees and Gallegos to the Cardinals. On the other hand, Gallegos -- one of the pitchers in that deal -- has been outstanding: 46 appearances, 0.727 WHIP and 12.4 strikeouts per nine innings entering the weekend.
4. José Ramírez, 3B, Indians
He was hitting .198 on June 12 and didn't clear .225 until after the All-Star break. His season mirrors that of the Indians in going from lousy to amazing in the span of a few weeks. He entered the weekend with 17 doubles, 14 homers and a 1.041 OPS since July 2. Not coincidentally, the Indians have baseball's best record in that time (28-11).
5. Howie Kendrick, UTIL, Nationals
His 14th season just might be his best as he has moved around the infield as needed and been a consistent offensive weapon for a team finally hitting its stride. We would like to promote him as a slam-dunk future great manager, but at 36, he's showing no signs of ending his playing career anytime soon.
6. Max Kepler, OF, Twins
His emergence as a cornerstone player has been one of the many success stories in a remarkable story for the Twins. He has an outside shot at a 40-homer, 40-double season.
7. Emilio Pagán, RHP, Rays
Here's another guy who the Rays have worked their magic with. He has added velocity to his fastball and has made good on all five save chances this month. For the season, his 0.868 WHIP, 1.95 ERA and 12.8 strikeouts per nine innings are all among the American League's best.
8. Sonny Gray, RHP, Reds
He has been just about everything the Reds could have hoped for when they acquired him from the Yankees over the winter. Since June 9, he has pitched as well as almost any National League pitcher: first in batting average (.187), 11th in WHIP (1.03) and sixth in ERA (2.51).
9. Mark Canha, OF, A's
Last year, he created T-shirts that announce "Bat Flippin' Season" as a tribute to the A's power and his penchant for enthusiastic homer celebrations. Now the A's are doing a sequel, and Canha is having his best offensive season by tacking on nearly 100 points to his 2018 OPS (to .874) and having tied his career high with 17 home runs.
10. J.T. Realmuto, C, Phillies
He has quietly cemented his reputation as baseball's best catcher amid a season when the story lines around the Phillies have mostly been elsewhere. He leads all MLB catchers with 4.3 WAR (per FanGraphs).
11. J.D. Davis, OF, Mets
The Mets have given him the playing time he couldn't get with the Astros, and he has taken advantage of it by helping lead the turnaround while splitting time between third base and left field.