Postseason Ticket Information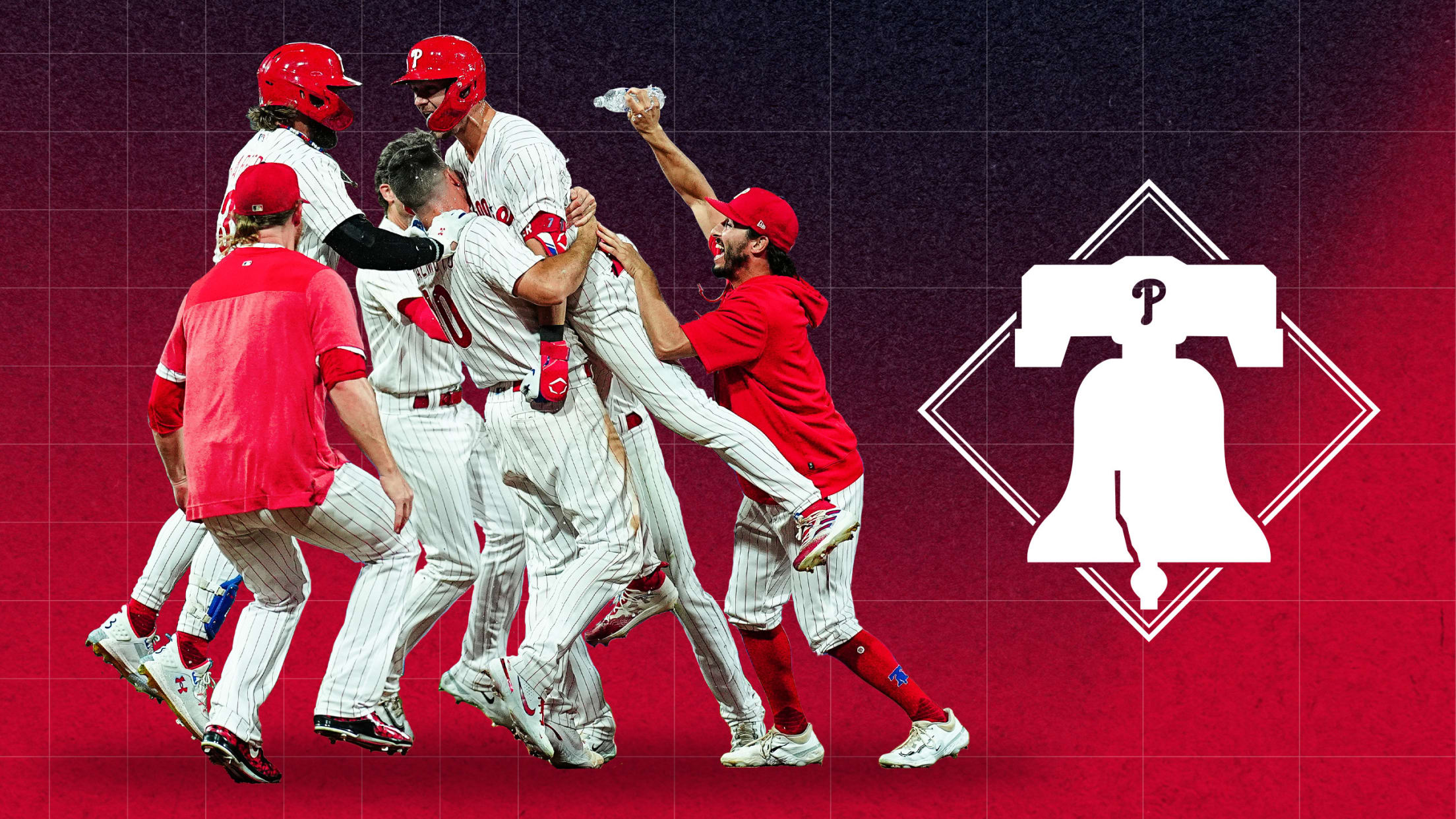 The atmosphere at the ballpark this season has been electric, and we can't wait to host our fans for another Red October at Citizens Bank Park. All 2023 Phillies Postseason ticket information can be viewed below.
2023 Season Ticket Holder Information
Review important information on Postseason invoices and purchase dates.
2023 Postseason Schedule
The 2023 Postseason schedule for the Wild Card games, NLDS, NLCS, and World Series can be found below.
Postseason Parking Information
Plan ahead and order a pre-paid parking pass for potential 2023 postseason games at Citizens Bank Park.
Ticket Usage for Postseason Games
Please note the specific Division, League Championship Series and World Series "Home Game #" relates to the actual home game that is to be played at Citizens Bank Park, not the specific game in the series.
These tickets are valid for that specific "Home Game #" regardless of the date the game is played.
Please refer to the potential dates and times listed above for all Phillies Postseason games.
2023 Postseason Ticket Policies
COMMUNICATIONS VIA E-MAIL
To continue to provide you with up-to-the-minute postseason information regarding your account, game dates and game time changes, we ask that you provide us with a correct e-mail address for your account.
All information and offers will be sent via email only.
MOBILE TICKETS
Postseason tickets will be available exclusively through the MLB Ballpark app and your My Tickets account.
RESELLING OF TICKETS AND SCALPING PROHIBITED
Postseason tickets are distributed for your personal use only. Tickets are not to be resold for premium in excess of any amount allowed by federal, state, or local law. Persons who sell or offer tickets for resale at any price on the Phillies premises will be removed from the premises and prosecuted.
PARKING
If you are a season ticket holder who purchased 2023 preferred parking or pre-paid parking, included on the postseason invoice is a charge for postseason parking passes. Passes for all potential postseason home games will be accessible in the MLB Ballpark app.
RAINOUTS/POSTPONEMENTS
If any Wild Card, Division Series, League Championship Series, or World Series game is officially rained out or postponed, an announcement regarding the rescheduled date, time and any other particulars will be made (a) on the Phillies' website at phillies.com, (b) on 94.1 WIP, and/or (c) local news outlets.
ADVERTISING AND PROMOTIONS PROHIBITED
Postseason tickets may not be used for advertising, promotions (including contests and sweepstakes), or other trade purposes without the express written consent of the Office of the Commissioner of Baseball.
Season Ticket Holder Postseason Refunds
Season Ticket Holders: If you do not want to have your 2023 Postseason payment applied toward your 2024 Season Tickets, you can submit a request for a Postseason Refund. The refund process will be available after the conclusion of the Phillies final game of the season (including postseason play).
Postseason Tickets Terms and Conditions