Girardi on Phils: 'I feel like we are getting whole'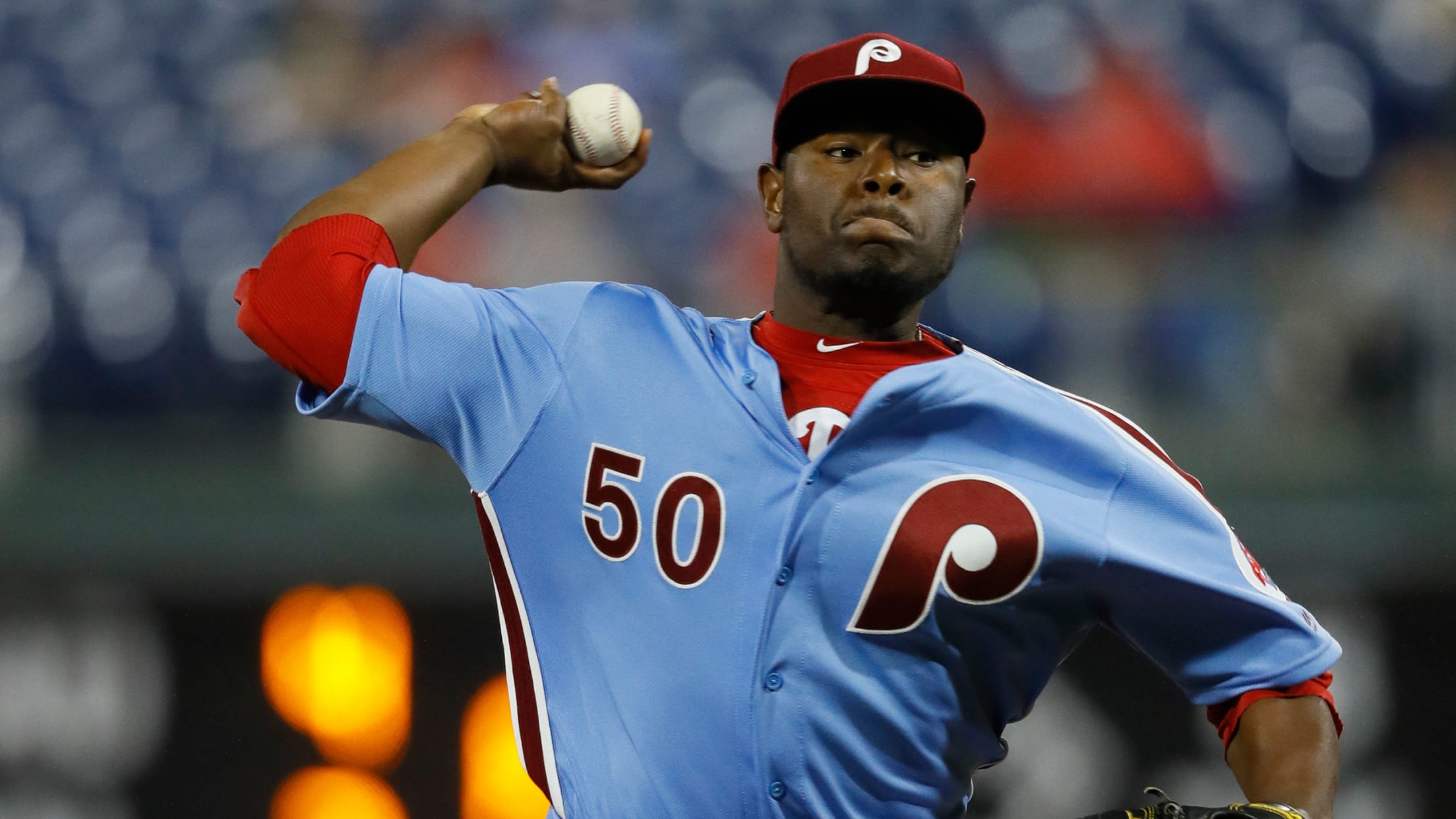 PHILADELPHIA -- Phillies manager Joe Girardi said Tuesday that he is feeling better about his roster. After Phillies ace Aaron Nola rejoined the team Monday, closer Héctor Neris and center fielder Adam Haseley rejoined the team Tuesday. Nola missed the first three days of workouts because he had been exposed
PHILADELPHIA -- Phillies manager Joe Girardi said Tuesday that he is feeling better about his roster.
After Phillies ace Aaron Nola rejoined the team Monday, closer Héctor Neris and center fielder Adam Haseley rejoined the team Tuesday. Nola missed the first three days of workouts because he had been exposed to somebody who tested positive for COVID-19. Neris missed the first four days because of COVID-19. Haseley missed four days because of a "lab error," according to Phils general manager Matt Klentak. Second baseman Scott Kingery and relief pitcher Tommy Hunter both tested positive for COVID-19, but they could rejoin the team in the next few days.
Klentak said both are feeling 100 percent healthy.
"I feel like we are getting whole," Girardi said. "We are starting to get people back. Some people were held out for different reasons. You look at Haseley, you look at what some of the other guys like Nola went through, but I feel we are getting whole. We are still missing a few guys, but the guys who aren't here feel well. And we should have them back hopefully soon.
"[Neris] was in a really good position before, so I think his chances [for Opening Day], it's like Nola. You want to get your eyes on him before [you make a decision]. But I think they are pretty good. He's going to throw a bullpen [session] tomorrow, so I think I will have a much better feeling of where he is at. Maybe because he missed a little time, because he wasn't able to start when we started, I may not be able to use him quite as often. But you've really got to go through the next 2 1/2 weeks to see where he's at."
Of course, COVID-19 remains a constant threat. The risk is real. The Phillies experienced an outbreak last month at their facilities in Clearwater, Fla. A similar outbreak could be disastrous for the Phils as they prepare for Opening Day on July 24.
Three coaches tested positive during the team's outbreak in Clearwater: bench coach Rob Thomson, bullpen coach Jim Gott and catching coach Greg Brodzinski. They have not rejoined the team, but each is expected to return.
"All three of them have been asymptomatic for some time, but [they] are still following the protocols before they can return," Klentak said.
Left-hander Francisco Liriano has not been in camp the past two days. Klentak said Liriano is deciding whether or not to play. He entered camp a safe bet to make the Opening Day roster.
"I don't know exactly where that's going to go," Klentak said. "I'm not sure if he will return and if so when."
Non-roster invitee Mikie Mahtook has also tested positive. There is no timetable or his return.
Ramping up
The Phillies have to pick up the pace to be prepared for Opening Day. They will play no more than 2 1/2 innings in an intrasquad game Wednesday. They will play no more than five innings Thursday.
The workload will increase from there.
"I wanted to make sure we break everyone in the right way," Girardi said. "I don't want anybody to get tired, so it will increase every day. But just because of our pitching, we only have about 2 1/2 innings tomorrow."
The team announced it plans to play three exhibition games before Opening Day. The Phillies will play the Nationals in Washington on July 18, host the Orioles at Citizens Bank Park on July 19 and then play the Yankees in New York on July 20.
"I also know [MLB] is talking about relaxing some of the rules in some of those exhibition games, maybe allowing us to roll innings if we need to and not necessarily treating them like even a Grapefruit League game and rather like a back-field game," Klentak said.