REDS BASEBALL & SOFTBALL CAMPS
Presented by First Watch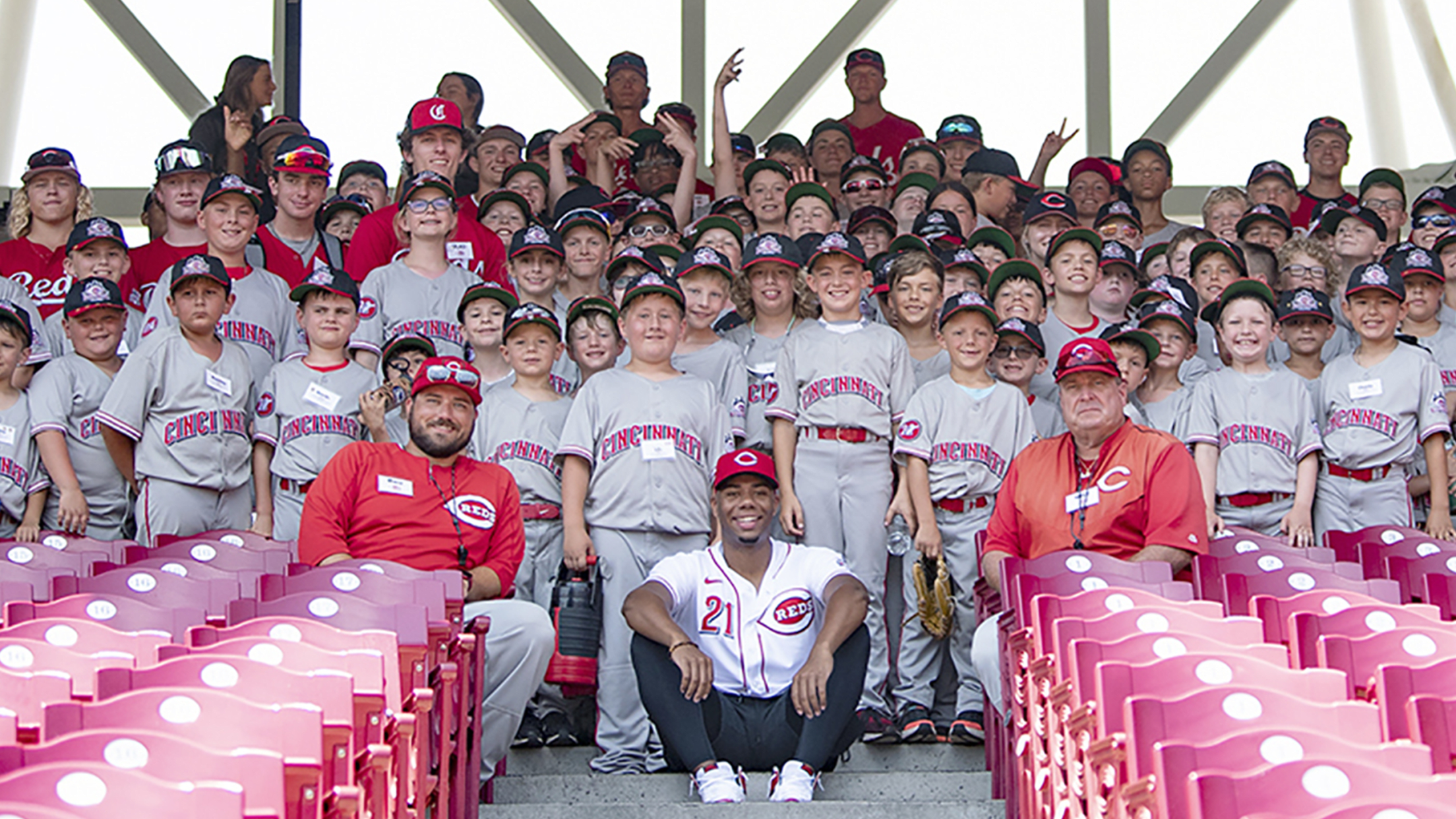 ---
Welcome to the 2023 Reds Baseball Camps!
The summer of 2023 marks the 12th year of the Reds Baseball/Softball summer camps. If you're looking for one of the finest instructional camps in America wrapped in an amazing Reds experience, you've come to the right spot! Since 2012, over 15,000 kids from Reds Country and around the nation have joined us.
Reds Camp is about providing a blueprint for aspiring ballplayers to find the joy and success that our great game can give. It's also about writing a chapter in the memory book of every "Future Reds" player who puts on that new uniform on Monday morning.
In 2022, most of our camps sold out. We strongly suggest that you sign up for camp early to guarantee your spot.
If health concerns persist, we will take whatever steps are necessary to keep your kids and our staff safe. We will follow guidelines set by the Department of Health, MLB and the camp host site.
"You guys really knocked it out of the park again. We weren't sure that we'd send Patrick back for his third year or if he would want to go. The week at Milford worked for us, so we sent him. Without a doubt, it was his best year. His improvement is amazing and he picked up two or three new best buds. Can't wait for the #4 patch. Go Reds!
-Tony and Nina H. (Centerville Camp)
"Please tell Coach Dan how much he meant to our twin boys at camp. Clearly your guys understand how to "teach" and "reach" kids in ways that are tough even for parents to do. So great. See you next summer.
-Nico and Emily T. (Lexington Camp)