Reds exercise Galvis' club option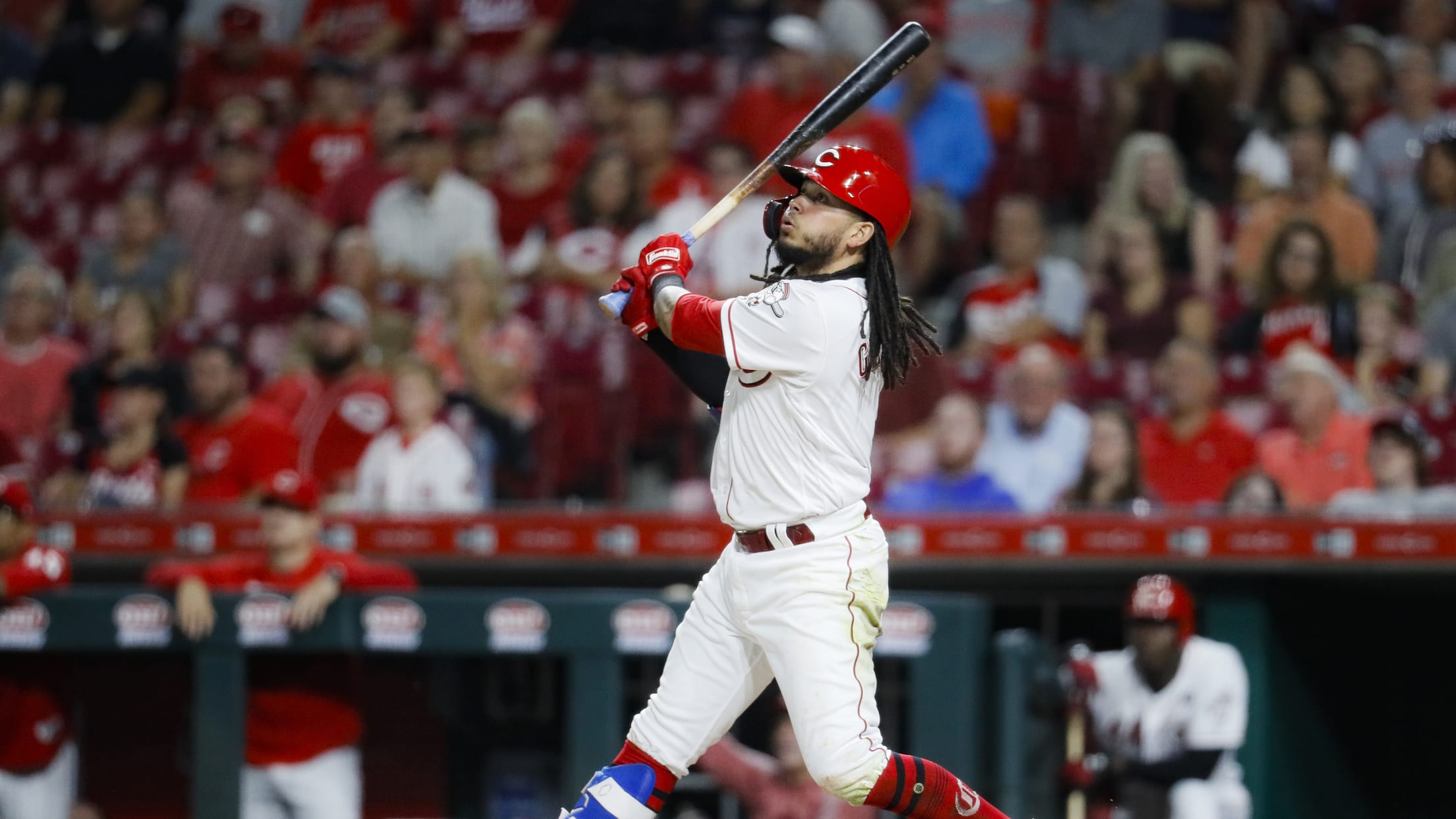 CINCINNATI – In an expected move on Friday, the Reds exercised their $5.5 million option on middle infielder Freddy Galvis. There was a $1 million buyout. Over 147 games between the Blue Jays and Reds in 2019, Galvis batted .260/.296/.438 and set career highs with 23 home runs and 70
CINCINNATI – In an expected move on Friday, the Reds exercised their $5.5 million option on middle infielder Freddy Galvis. There was a $1 million buyout.
Over 147 games between the Blue Jays and Reds in 2019, Galvis batted .260/.296/.438 and set career highs with 23 home runs and 70 RBIs.
Cincinnati claimed Galvis off waivers from Toronto on Aug. 12, and he became the primary second baseman with 23 of his 27 starts at that position. After a hot start, he finished hitting .234 with five homers, while enduring a 1-for-40 slump at one point.
Galvis, who turns 30 on Nov. 14, didn't play after a Sept. 14 game at Arizona, when he exited during an at-bat with a left knee sprain. He also came down with pneumonia, which ended his season early.
Retaining Galvis doesn't prevent the Reds from pursuing more offense and defense in the middle infield. If the club is unable to bring back free agent José Iglesias or add another shortstop, it's comfortable giving the job to Galvis since he has played there most of his career.
If Iglesias or another shortstop is signed, Galvis could play second base. If both positions are filled from the outside, he could also be a useful utility player.
Mark Sheldon has covered the Reds for MLB.com since 2006, and previously covered the Twins from 2001-05. Follow him on Twitter @m_sheldon and Facebook.