Bell to be 'opportunistic' with usage of Lorenzen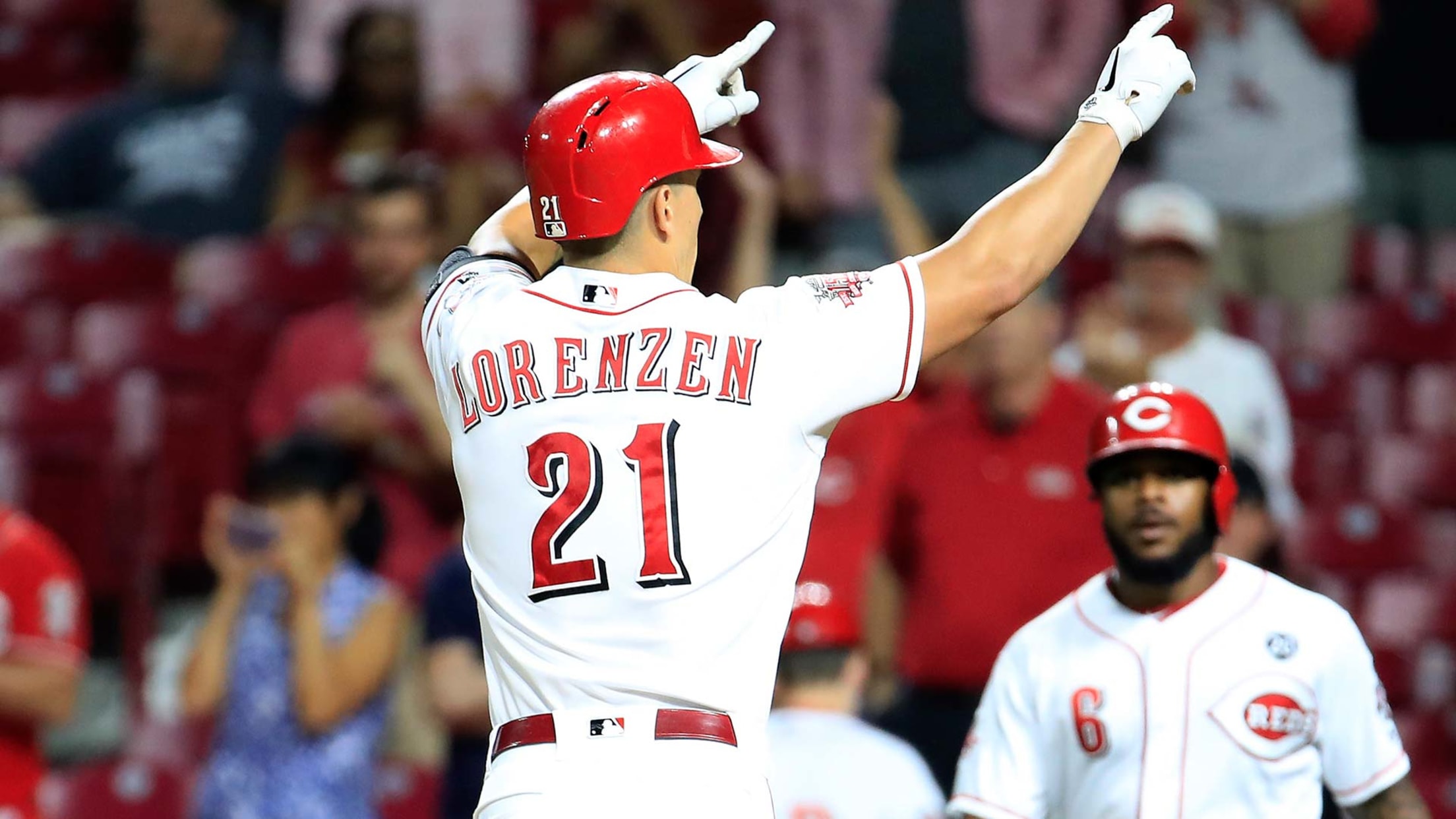 SEATTLE -- Michael Lorenzen's two-way demands will remain in play as the Reds visit their first American League ballpark since the All-Star break, though how he will be deployed against the Mariners will be on a pitching-first basis. Lorenzen allowed 1 run in 1 1/3 innings out of the bullpen
SEATTLE -- Michael Lorenzen's two-way demands will remain in play as the Reds visit their first American League ballpark since the All-Star break, though how he will be deployed against the Mariners will be on a pitching-first basis. Lorenzen allowed 1 run in 1 1/3 innings out of the bullpen during Tuesday's 4-3 loss to Seattle in the series opener.
With the designated hitter role in play, Reds manager David Bell could use Lorenzen more creatively and spare him a more strenuous workload. Lorenzen could be moved from the mound to center field as part of a double switch for Cincinnati to retain its DH, or he could slot from pitcher to DH to ease the burden of playing center. The club will operate on circumstance.
"A lot of it kind of takes care of itself based on his availability as a pitcher," Reds manager David Bell said before the game. "It's been several days since he's pitched, so first and foremost, he's a pitcher today. But depending on how each day goes, it could change. It could make sense again to get him a start or have him more as a position player off the bench. I think I'm going to be more opportunistic to get him out there, but I don't want to force it too much either. It's still September for him, and we've asked a lot of him, so I just want to be smart about it for him."
Lorenzen has a 3.20 ERA in 68 outings and has slashed .333/.417/.571 in 24 plate appearances, headlined by a walk-off double on Sunday against the D-backs.
Bell's Seattle nostalgia
As Bell peered from the visiting dugout at T-Mobile Park, the 2001 banner recognizing the Mariners' season that draped in right field was a reminder of "a special time," and the manager that Bell channels in his first season as Reds skipper.
Bell was the primary third baseman for Lou Piniella's Mariners that won an MLB-record 116 games, a mark that hasn't been close to being matched since -- last year's 108-win Red Sox have been the closest. Bell, who slashed .260/.303/.415 with 15 homers over 135 games that year, said that he still draws inspiration from Piniella.
"I think about him all the time doing this job," Bell said. "I learned a lot from him that I didn't even realize while I was playing for him. Just like all the managers I've played for, you learn mostly things you want to do and some things you want to do different. That's part of it. But with Lou, I just always respected, number one, his success, but he had the ability to make every game like the seventh game of the World Series."
The Mariners lost in five games to the Yankees in that year's American League Championship Series, and they haven't returned to the postseason since -- a 17-year drought that is the longest active in American professional sports.
"It was a team that really maximized who they were because of the way that everybody got along and the team chemistry," Bell said. "That was by far the best experience that I've had with that."
Senzel still recovering
Center fielder Nick Senzel (right shoulder impingement) continued taking part in baseball activities as he works his way back to the lineup. But given the demands that his shoulder will have while making throws from center, Senzel is more likely to return to the plate sooner than the field, Bell said.
"We'll push him. We're not being slow or cautious," Bell said. "We'll push him to get back out there, but we can't force it either and do anything premature. We'll know more after today."