Injury updates on Senzel, Winker, Wood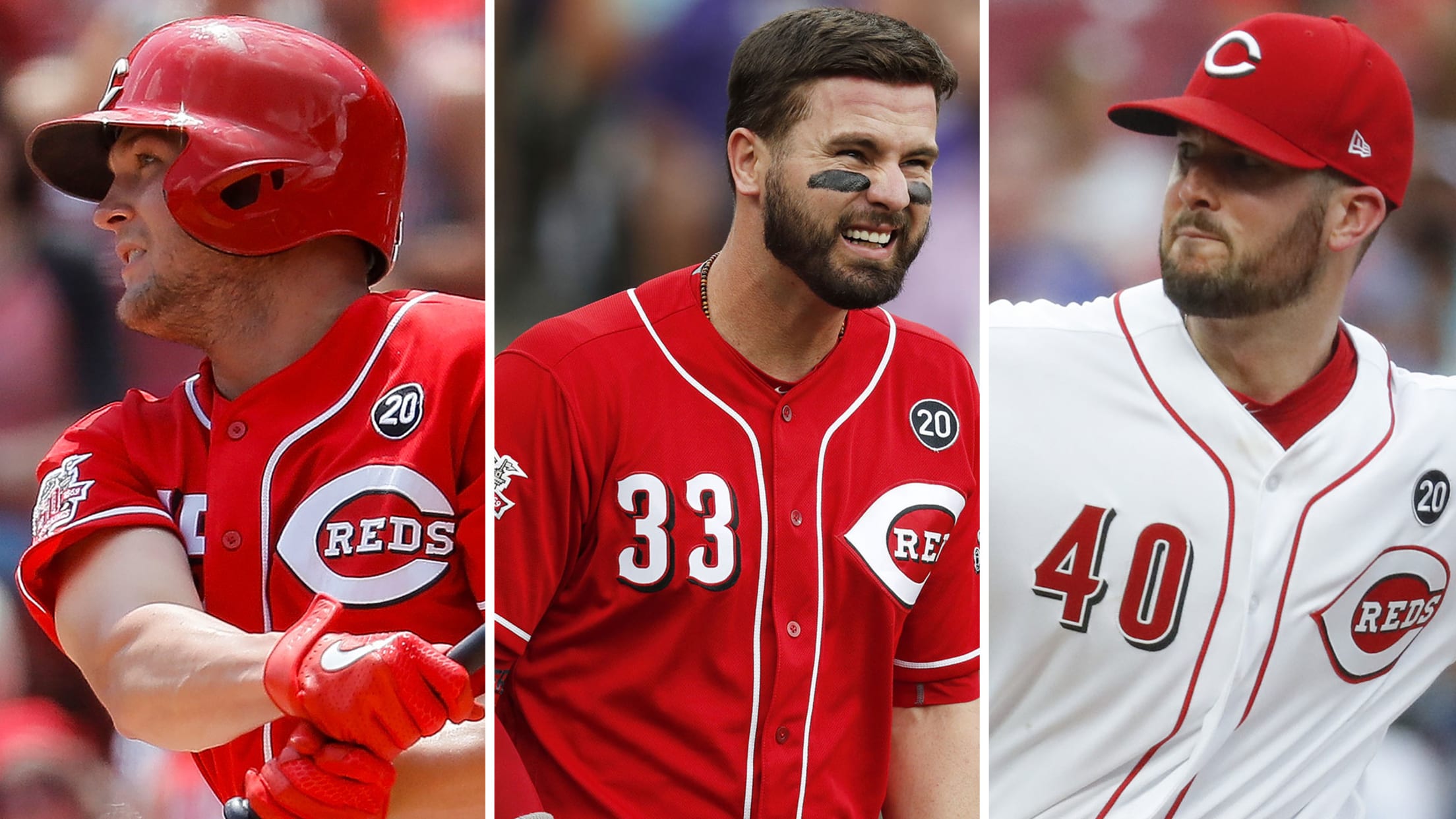 CINCINNATI -- Unable to play center field for the Reds since he was scratched from Wednesday's lineup with a right shoulder impingement, rookie Nick Senzel tested his arm Friday by making some throws. "We'll know more after batting practice [on Friday]. That will determine if he's ready to go," Reds
CINCINNATI -- Unable to play center field for the Reds since he was scratched from Wednesday's lineup with a right shoulder impingement, rookie Nick Senzel tested his arm Friday by making some throws.
"We'll know more after batting practice [on Friday]. That will determine if he's ready to go," Reds manager David Bell said.
Senzel was able to pinch-hit during Thursday's game and popped out to foul territory during the sixth inning of Cincinnati's 4-3 win over the Phillies.
Until he's able to return to center field, one option not being considered is moving Senzel to an infield position where he has prior experience -- such as second base.
"I don't think so," Bell said of moving Senzel. "It's a longer throw [in center field], but it's a different throw [at second base], especially since he hasn't done it a lot. It's stressful but in a different way."
Winker progress remains slow
Reds outfielder Jesse Winker, who has been on the 10-day injured list since Aug. 22 with a cervical strain and has been limited to one pinch-hit at-bat since Aug. 14, doesn't appear close to a return.
Winker has been rehabbing his back and has taken swings.
"We're trying to decide how to make the next week the most productive," Bell said. "If he's ready to play in a week, does he go on the road trip? It's, 'How can we make the most of these seven days?' I'd be surprised if we see him back in the next seven days, but it could be right after that, if all goes well."
Winker noted that he has been feeling a little better.
"Obviously, it's been slower than I've wanted, or anyone involved has wanted," Winker said. "I just got done swinging today -- 20-25 swings -- just soft tossed and I felt better than yesterday, which is good."
With no exact timetable for a return, but only 20 games remaining after Friday, Winker remained hopeful that he could return before the end of the season.
"At this point, I just want to be back out there and finish out the year strong," Winker said.
Wood not close
Reds left-handed starting pitcher Alex Wood will not be ready to make his next turn in the rotation because of continued issues with a lower back strain. Wood last started on Aug. 29 at Miami, but was scratched from his scheduled Tuesday start vs. the Phillies.
Wood, who already missed the first three months of the season because of the back injury, still has a chance to return in 2019. But it's also possible that eventually, he could be shut down for the rest of the year.
"Realistically, you have to consider that it could end up happening," Bell said. "We're not close to making that decision to shut him down. We're giving him every chance to heal and get back out there."
Mark Sheldon has covered the Reds for MLB.com since 2006, and previously covered the Twins from 2001-05. Follow him on Twitter @m_sheldon and Facebook.