Reds to call up top prospect Senzel (source)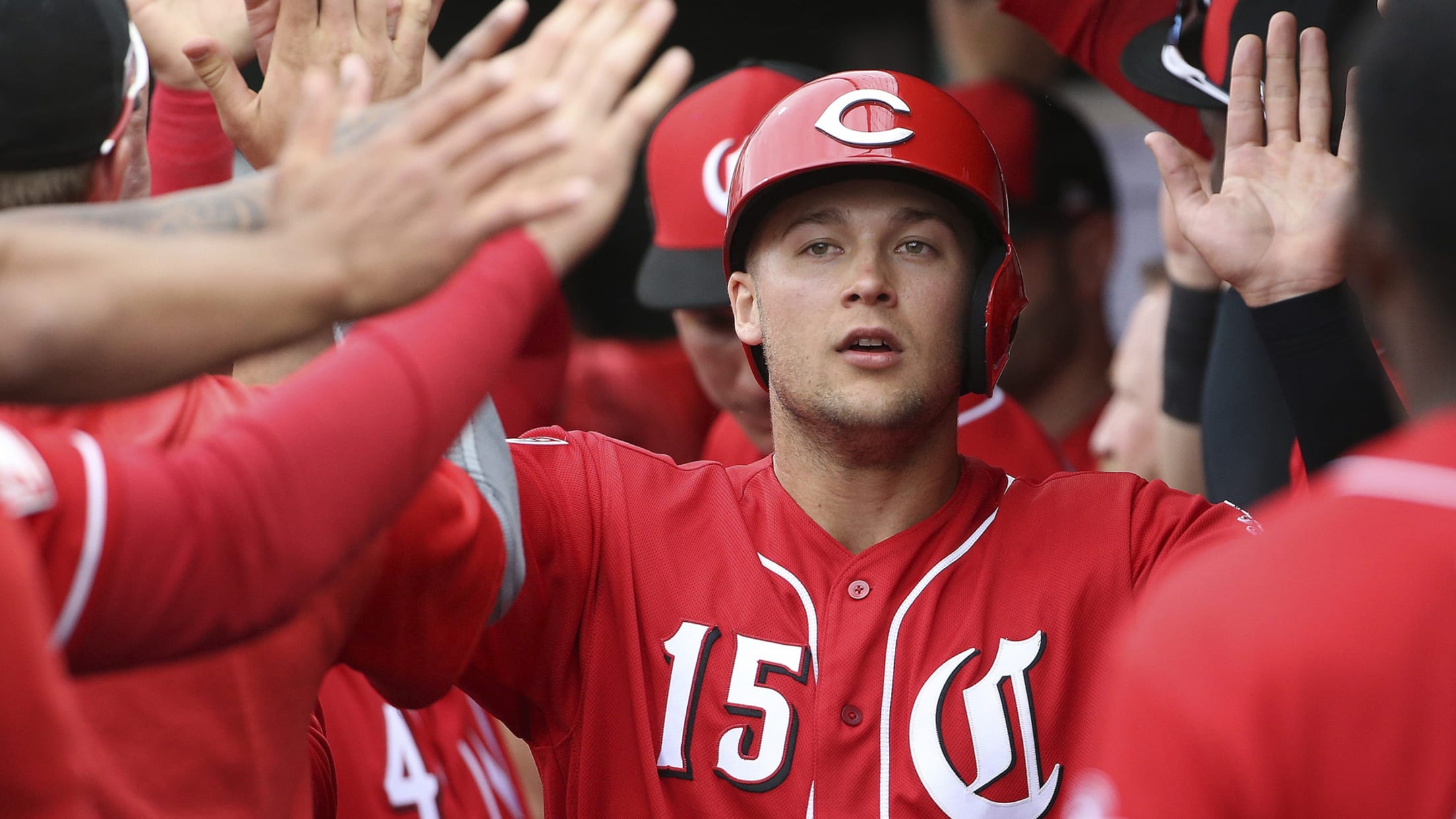 NEW YORK -- Nick Senzel is finally coming to the Majors. The Reds' top prospect will be called up Friday for Cincinnati's homestand opener against the Giants at Great American Ball Park, a source told MLB Pipeline's Jonathan Mayo on Tuesday. The club has not confirmed the report. Senzel is
NEW YORK -- Nick Senzel is finally coming to the Majors. The Reds' top prospect will be called up Friday for Cincinnati's homestand opener against the Giants at Great American Ball Park, a source told MLB Pipeline's Jonathan Mayo on Tuesday.
The club has not confirmed the report.
Senzel is the No. 5 overall prospect in baseball, per MLB Pipeline, and he'll be the fourth prospect in the Top 5 to make his big league debut in 2019.
Expect to see top #Reds prospect Nick Senzel in Cincinnati at the start of the next homestand on Friday. No. 5 overall prospect came back from ankle sprain a week ago. https://t.co/lq9gJqZAd6

— Jonathan Mayo (@JonathanMayo) April 30, 2019
The 23-year-old will join Blue Jays third baseman Vladimir Guerrero Jr. (No. 1), Padres shortstop Fernando Tatis Jr. (No. 2) and White Sox outfielder Eloy Jimenez (No. 3) as elite prospects now in the Majors.
Senzel, who has been transitioning from the infield to the outfield this year, recently returned from a right ankle sprain that he suffered late in the spring. He's hitting .296/.345/.444 with one home run in six games for Triple-A Louisville this season.
"Clearly he is talented and the top prospect for us," Reds manager David Bell said. "He has been an infielder his whole life and to make the adjustment to being someone who can play a Major League outfield in that short of period of time, it just says a lot about his athleticism and his determination.
"[Senzel] has what I would call an edge to his game that would allow him to compete at this level. He is talented. He has always hit. When he does reach the Major Leagues, there are going to be adjustments just like there are for any player. Because of his makeup, we feel it will happen for him quickly."
Bill Ladson has been a reporter for MLB.com since 2002. He covered the Nationals/Expos from 2002-2016. Follow him on Twitter and Facebook.