Reds FAQ: Details on the upcoming season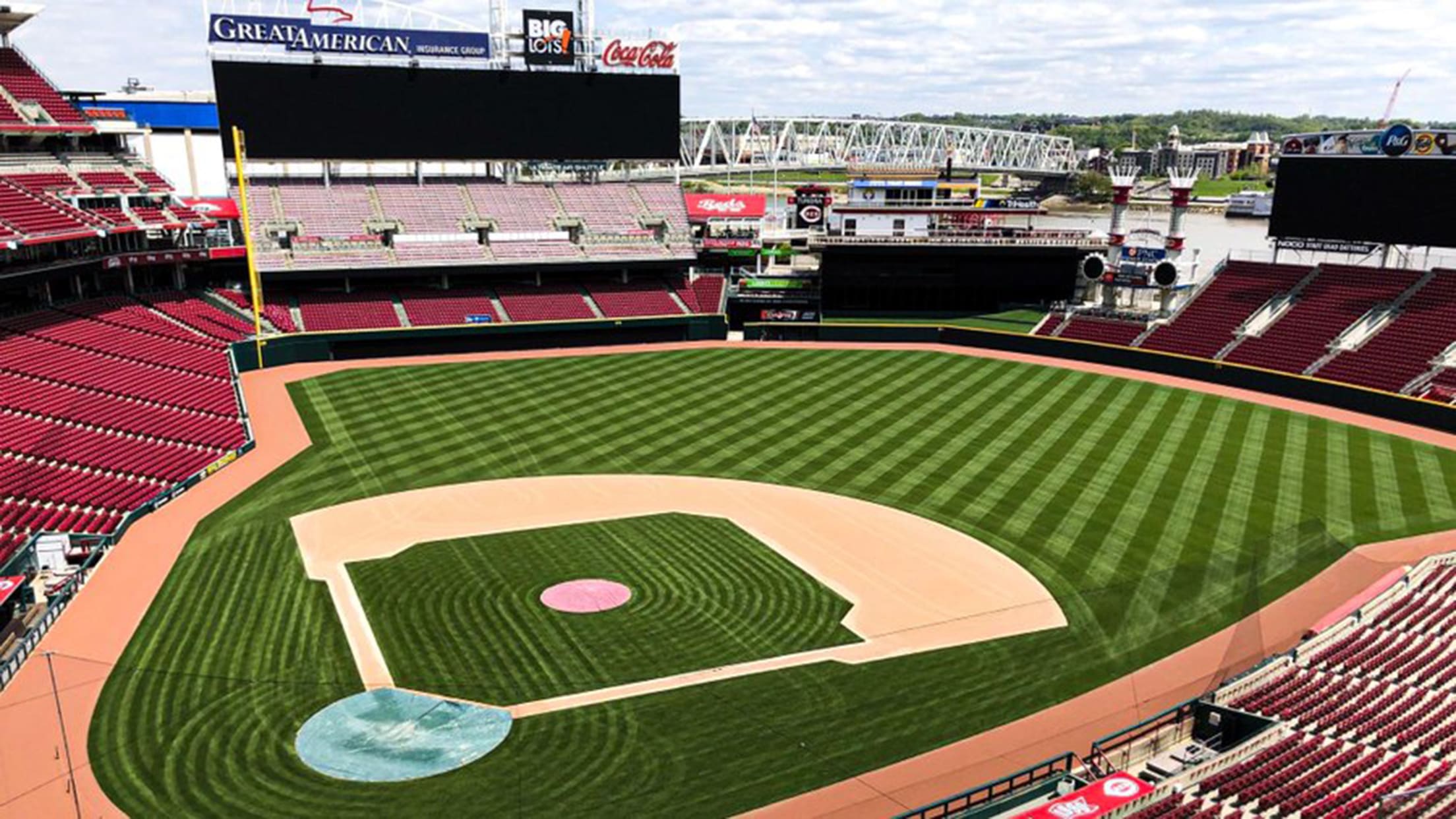 CINCINNATI -- With an offseason influx of free agents -- especially to their starting lineup -- and an already strong rotation, the Reds were salivating in Spring Training for the chance to become real contenders in the National League Central. Then, the coronavirus pandemic knocked baseball out of orbit and
CINCINNATI -- With an offseason influx of free agents -- especially to their starting lineup -- and an already strong rotation, the Reds were salivating in Spring Training for the chance to become real contenders in the National League Central.
Then, the coronavirus pandemic knocked baseball out of orbit and wiped out almost two-thirds of the 2020 season. As announced on Tuesday, the season will now be a truncated 60-game sprint.
• Play Ball: MLB announces 2020 regular season
"We've been waiting for this," Reds president of baseball operations Dick Williams said. "It feels like the longest rain delay we've ever experienced. We're ready to pull the tarp."
This season's length has changed -- as have some of the rules of the game and rosters -- but one thing has not. The Reds continue to feel like they will contend, because their roster still sets up nicely for an exciting run where the stakes will be high in each game.
• FAQ: All you need to know about 2020 season
"It's going to be kind of refreshing," catcher and Reds player representative Tucker Barnhart said. "In a 60-game season, legitimately every single game is going to matter. This season, nobody is ever going to forget this year. It might add a little bit more to it than maybe years past where it's, ho-hum, another 162-game season. This year will truly never be forgotten. It might mean as much, or maybe even more, if we were to win the whole thing this year."
Don't forget that Cincinnati was one of MLB's most aggressive teams in the offseason, spending $166 million on free-agent deals. Williams and general manager Nick Krall added Nick Castellanos, Mike Moustakas and Shogo Akiyama to the lineup, Wade Miley to the rotation and Pedro Strop for the bullpen. They joined cornerstone players like Eugenio Suárez and Joey Votto and a solid rotation that already posted Luis Castillo, Sonny Gray, Trevor Bauer and Anthony DeSclafani. Meanwhile, the Reds' NL Central rivals made very few significant offseason moves.
Through the first 60 games of the 2019 season, Cincinnati was in last place with a 28-32 record. Their best 60-game stretch was 31-29 and their worst was 26-34 on their way to a 75-87 record. Cincinnati's best 60-game stretch in franchise history was 47-13 in 1919.
Here is some information to prepare you for when Reds baseball finally resumes.
When will camp start, and where?
July 1. The team will hold workouts locally at Great American Ball Park, and it is finalizing plans to use a two-field facility at the corporate campus of Prasco Laboratories in suburban Mason, Ohio.
"The players, everybody is excited about the fact that they're going to get to come here and train in the community," Williams said. "I wish the fans could participate. But we're not quite to that point yet."
When is Opening Day?
After a three-week camp, on either July 23 or 24. A final schedule has not been released, and it is unclear yet if the Reds will keep their oldest-team-in-baseball tradition of opening at home.
Which teams will be on the schedule?
Still pending approval from the MLBPA, all teams would play a majority of games against their division opponents to limit travel. The Reds would likely have 40 games vs. their NL Central rivals -- meaning 10 each against the Brewers, Cardinals, Cubs and Pirates -- and the remaining 20 games vs. American League Central teams.
🙌🙌🙌 pic.twitter.com/WWVp0PCw88

— Cincinnati Reds (@Reds) June 24, 2020
How are the Reds' injured players doing?
The two biggest players with injuries -- third baseman Suárez and center fielder Nick Senzel -- were close but iffy for the original March 26 Opening Day as they rehabbed from shoulder surgeries. Williams said both players are completely recovered and ready to fully participate when camp opens and games begin.
What are some competitions to watch when camp resumes?
The same one that existed before camp was shut down in mid-March -- the outfield. Manager David Bell has Senzel, Akiyama, Castellanos, Jesse Winker, Phillip Ervin and Aristides Aquino, and he hadn't determined anything specific other than that Castellanos would be the right fielder.
Who will serve as the DH?
Bell could very well go with Castellanos here, since he is below average defensively, so it could open an outfield spot for one of the others. Winker and Aquino would also fit the DH profile.
• 'Advantage Reds': Options galore at DH
How will rosters be different? How will those changes affect my team?
To help ease players into competition, each club will have a 30-man roster for the first two weeks, 28 for the next two weeks, and 26 for the remainder of the season.
Teams will submit lists of 60 players eligible to play in 2020 -- the 40-man roster plus a "taxi squad" of 20 players. Since there will likely be no Minor League seasons, the Reds will keep those taxi-squad players playing together in Mason, and they could fast-track some of their top prospects to the big leagues. That could benefit those like No. 1 prospect and lefty pitcher Nick Lodolo or catcher and No. 3 prospect Tyler Stephenson. But this won't be a time to showcase up-and-coming players who were further away.
"Our philosophical decision is to build that group to support the team to win this year," Williams said. "If anything, we're leaning towards putting players at that alternate site who we know can come to the big leagues and help us win soon. We will make sure those needs are met first before prioritizing development."
As of Wednesday, the Reds did not expect any player to not play because of personal or health concerns surrounding the pandemic. That included Barnhart, whose wife is entering her ninth month of pregnancy.
"I haven't heard from anybody about opting out or not showing up on time to Spring Training, myself included," Barnhart said.
What are they saying?
"I hope that getting out and playing will kind of mask some of the bruises that the game as a whole has taken over the last few months." -- Barnhart
How can I watch the games?
The Reds' local TV rightsholder is Fox Sports Ohio. Stream out-of-market Reds games LIVE on MLB.TV on your favorite supported devices.
How can I listen?
All Reds games will be carried by 700 WLW-AM and the club's radio network. Listen to every Reds game LIVE online or on the go with MLB Audio.
Mark Sheldon has covered the Reds for MLB.com since 2006, and previously covered the Twins from 2001-05. Follow him on Twitter @m_sheldon and Facebook.