Reds Spring Training FAQs, important dates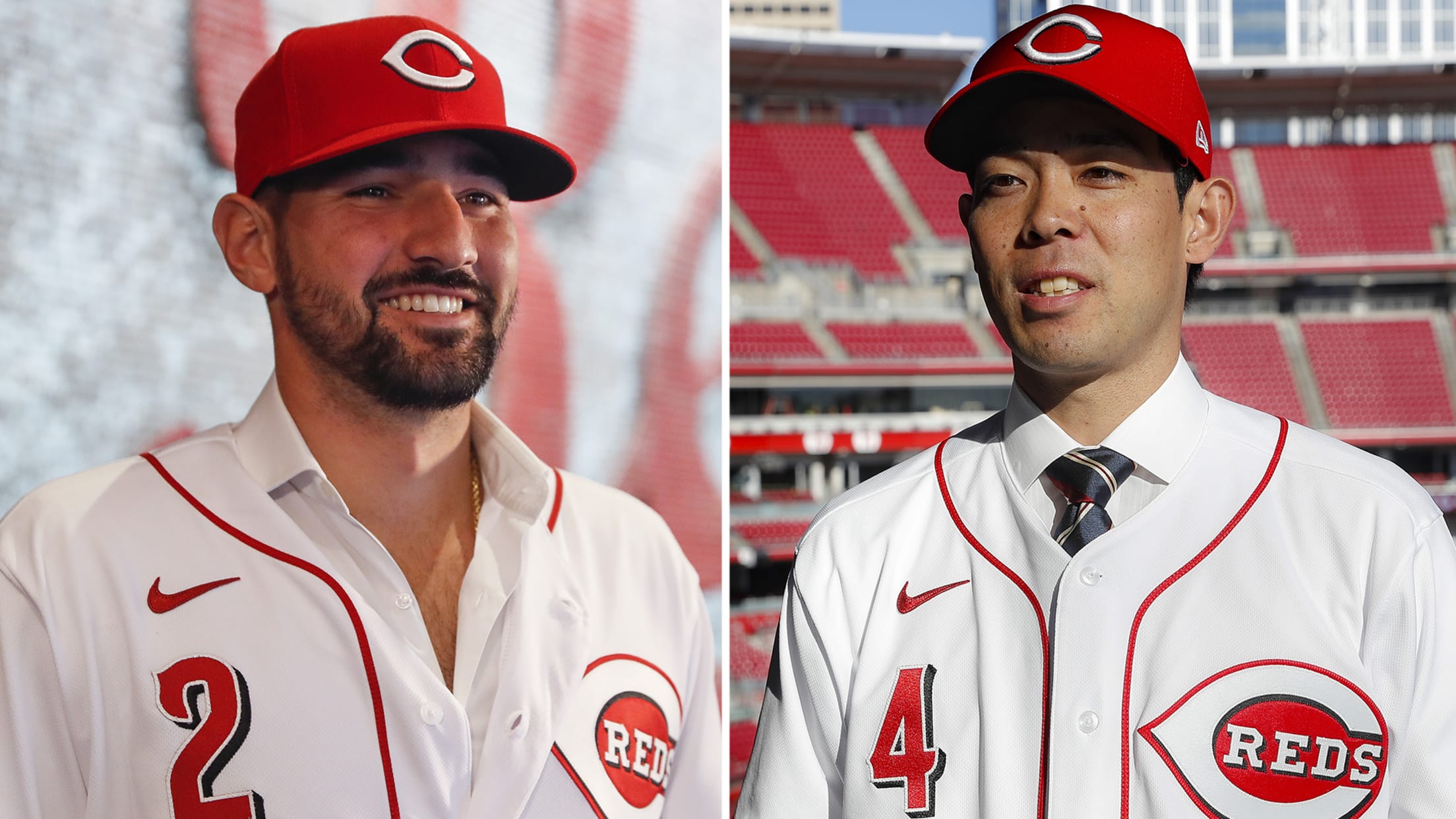 GOODYEAR, Ariz. -- Five significant free agent additions, an improved offense and increased expectations to contend have made anticipation for Reds Spring Training even more palpable. Manager David Bell certainly noticed it as camp opened with the reporting of pitchers and catchers on Thursday. "I've been here just 10 minutes
GOODYEAR, Ariz. -- Five significant free agent additions, an improved offense and increased expectations to contend have made anticipation for Reds Spring Training even more palpable.
Manager David Bell certainly noticed it as camp opened with the reporting of pitchers and catchers on Thursday.
"I've been here just 10 minutes and you can feel it just walking around the building – the energy and the excitement," Bell said Thursday morning. "You could say that every spring, but you know when it feels different. And what we're feeling is the level of expectations.
"I think at the point we got to last year, we felt the momentum building, and then to be able to make the improvements we made this offseason and combine the two. ... I think that's what we're sensing."
Cincinnati spent approximately $166 million to add five free agents – outfielder Nick Castellanos, second baseman Mike Moustakas, outfielder Shogo Akiyama, starting pitcher Wade Miley and reliever Pedro Strop.
Although there were no formal workouts scheduled, a large majority of the full squad was already in the clubhouse and getting their work in. Many have been around for several days.
"One thing, we're not starting as early as the other teams. Guys are here," Bell said. "There's not going to be time to pace ourselves when we get here. We go. That was part of the thought process there. Guys are here early. A lot of times, it's to get out of the weather and get on the field. I encourage it but at the same time, it's not something we look at.
"It's personal preference, really. They know to come in and be ready to go. By the time our first full team works out, we only have four days of workouts before the first game of Spring Training. I think that's a great thing and we designed it that way. There is no eyewash here because it's not something we really encourage."
Pitchers and catchers report date
Thursday, Feb. 13, with physicals scheduled for Friday, Feb. 14.
First pitchers and catchers workout
Saturday, Feb. 15
Full squad report date
Sunday, Feb. 16
First full-squad workout
Tuesday, Feb. 18
New faces to know
2B Mike Moustakas, OF Nick Castellanos, OF Shogo Akiyama, LHP Wade Miley, RHP Pedro Strop, RHP José De León, plus non-roster invitees RHP Tyler Thornburg, LHP Jesse Biddle, RHP Nate Jones, RHP David Carpenter and 3B Matt Davidson, as well as Rule 5 player OF Mark Payton.
Top prospects to know
LHP Nick Lodolo (No. 2 Reds prospect and No. 48 overall, per MLB Pipeline), INF Jonathan India (Reds' No. 3), RHP Tony Santillan (No. 4), catcher Tyler Stephenson, (No. 7) and SS Jose Garcia (No. 9).
Where is the facility?
The player-development complex is located at 3125 S. Wood Blvd., which is just under one mile away from Goodyear Ballpark, at 1933 S. Ballpark Way.
Can fans attend workouts?
Yes, there are fan viewing areas at the player-development complex, but note that it's street parking only.
First Cactus League game
Saturday, Feb. 22, at 3:05 p.m. ET vs. the Indians at Goodyear Ballpark. Cincinnati and Cleveland share the park, so the Reds will be the away team.
First TV game
The Reds' first televised game hasn't been announced.
One other notable game
Tuesday, Feb. 25, against the Angels at 3:10 p.m. ET at Tempe Diablo Stadium. The game could potentially feature two Japanese stars in Akiyama and Shohei Ohtani.
Last game in Arizona
Monday, March 23, at 3:05 p.m. ET at Goodyear Ballpark, but the opponent hasn't been announced.
Any additional exhibitions before the regular season?
No.
Opening Day date, time, opponent and location
Thursday, March 26, at 4:10 p.m. ET vs. the Cardinals at Great American Ball Park.
Mark Sheldon has covered the Reds for MLB.com since 2006, and previously covered the Twins from 2001-05. Follow him on Twitter @m_sheldon and Facebook.