Gray undergoes minor elbow procedure
All-Star expected to make full recovery, be ready to start 2020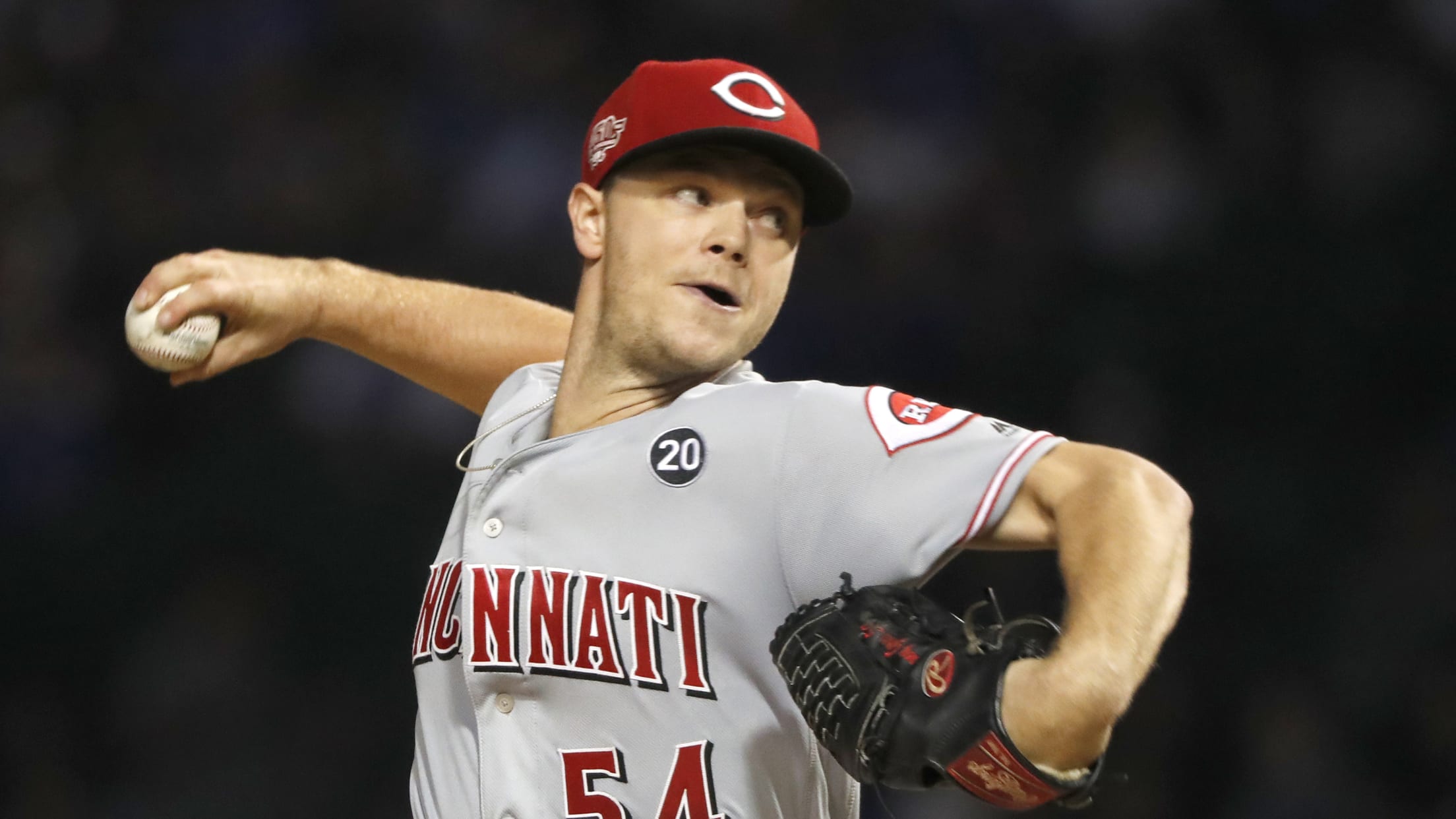 CINCINNATI -- Reds starting pitcher Sonny Gray, who made his final start of the season during Tuesday's 4-2 loss to Milwaukee, had arthroscopic surgery Wednesday to remove loose bone chips from his right elbow. Gray missed time during February and March with stiffness in the same elbow. "He had an
CINCINNATI -- Reds starting pitcher Sonny Gray, who made his final start of the season during Tuesday's 4-2 loss to Milwaukee, had arthroscopic surgery Wednesday to remove loose bone chips from his right elbow.
Gray missed time during February and March with stiffness in the same elbow.
"He had an elbow surgery that we knew way back in Spring Training he was going to need to have. Everything was successful," Reds manager David Bell said. "It's not going to affect his offseason. He's going to be good to go next year. We decided a few days ago that he wasn't going to make his last start after [Tuesday] night, so it just made sense to go ahead to get it done and get it out of the way."
In 31 starts, Gray ended the season with an 11-8 record, a 2.87 ERA and 205 strikeouts over 175 1/3 innings, and he became an All-Star for the second time in his career.
After he struggled for the Yankees in 2017-18 and was traded to the Reds in January, it was a bounce-back year for Gray. That he pitched with loose bodies in his elbow makes the campaign even more remarkable.
"Obviously, he was able to have just an incredible season," Bell said. "There were symptoms that didn't really affect him while he was pitching. It was something that in the future could become a factor, and he wanted to take care of it as soon as he could. We knew he could get through the year, but it was something he'd have to get taken care of as soon as it was over."
Dietrich hurting
Reds second baseman/left fielder Derek Dietrich reinjured his left shoulder and came out of Tuesday's game. Inflammation in the same shoulder had Dietrich on the injured list from Aug. 5-22.
Dietrich went 0-for-2 but was in pain during his fourth-inning at-bat -- enough that Bell and the trainer came out to have a look. He finished the plate appearance by popping out to third base and he was lifted in a double switch before the sixth inning.
"He's been dealing with a shoulder [injury] off and on all year," Bell said. "It's just kind of some wear and tear in the shoulder. We're going to try to figure out what the best plan is for the rest of the year. He was taken out for that."
Mark Sheldon has covered the Reds for MLB.com since 2006, and previously covered the Twins from 2001-05. Follow him on Twitter @m_sheldon and Facebook.