Reds sever ties with hitting coach Ward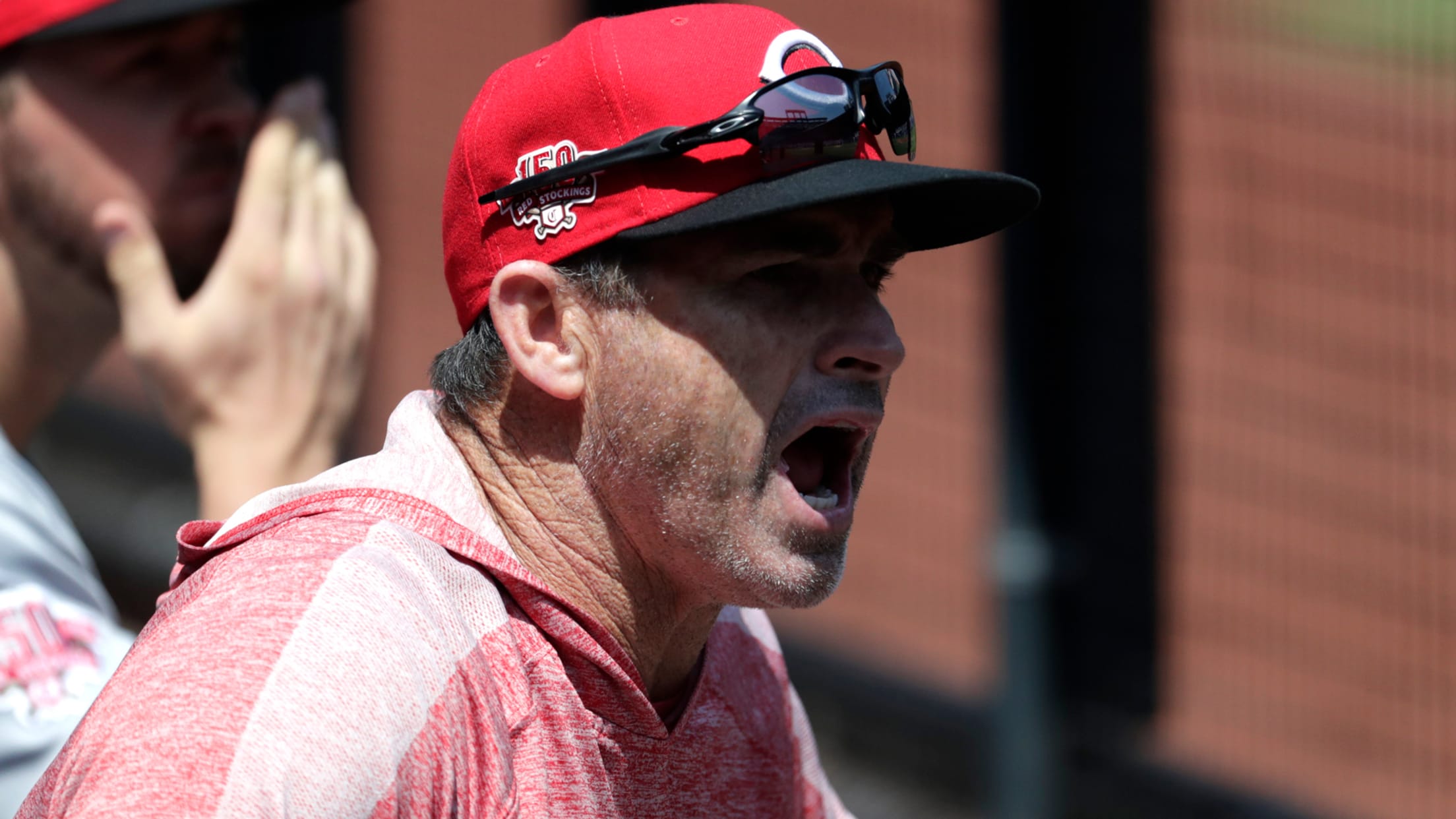 CINCINNATI -- The Reds announced Tuesday that hitting coach Turner Ward is out after one season. A replacement has not been named. Ward, 54, was named to manager David Bell's coaching staff on Nov. 6, 2018, after he had spent three seasons as the Dodgers' hitting coach. It was considered
CINCINNATI -- The Reds announced Tuesday that hitting coach Turner Ward is out after one season. A replacement has not been named.
Ward, 54, was named to manager David Bell's coaching staff on Nov. 6, 2018, after he had spent three seasons as the Dodgers' hitting coach. It was considered a coup of sorts to have plucked him from a Los Angeles club that was the two-time defending National League champion.
"As an organization and a Major League team, we're just at a point where we need a clear plan for the aligning of our offensive approach," Bell said. "We identified that we weren't where we need to be with that."
The Reds were 12th in the NL in hitting and runs scored this season, as they dropped from a .254 team batting average in 2018 to .244 in '19. They scored five more runs this season, 701, but were overtaken by four other clubs to slip from eighth in that category from a year ago.
The advanced metrics also weren't flattering, as FanGraphs had the Reds ranked 25th in the Major Leagues in wRC+, 21st in WAR and 26th in wOBA.
Behind the team's dip in offense were several individual players who had subpar seasons. Joey Votto, a .307 career hitter, had his second straight sub-.300 season while batting .261/.357/.411 with 15 home runs. Votto, Tucker Barnhart, Nick Senzel and Jesse Winker were among several players who altered their stances and hitting approaches during the season. Yasiel Puig, who, like Ward, came over from the Dodgers, struggled for the first portion of the season before heating up in June. Puig was traded to Cleveland on July 31 in a three-team deal that brought starting pitcher Trevor Bauer to Cincinnati.
"It was a lot of, really, excellent work done by both of our hitting coaches this year. It wasn't specific about any of the changes or anything like that," Bell said. "It was more just philosophical in nature and having a clear plan in place for our team and organization from an offensive standpoint.
"Turner is a friend. He worked extremely hard and put in a lot of time and effort working with our hitters. He built relationships here, and he will be missed."
Assistant hitting coach Donnie Ecker will remain, Bell said.
When the Reds hired pitching coach Derek Johnson a few days ahead of Ward, he was placed in charge of developing a pitching philosophy that would carry from the big league level down to the organization's Minor League teams. A similar approach is expected on the hitting side. Besides beginning a search to replace Ward, the Reds will also replace Minor League hitting coordinator Milt Thompson.
"We're putting the process in place of getting all of that working together and aligned," Bell said. "That is something our organization has really identified as important to us. We need it. Of course, players are in a different point in their development between the Major Leagues and Minor Leagues. But it just all has to work together."
Mark Sheldon has covered the Reds for MLB.com since 2006, and previously covered the Twins from 2001-05. Follow him on Twitter @m_sheldon and Facebook.