The history of Comerica's wide dimensions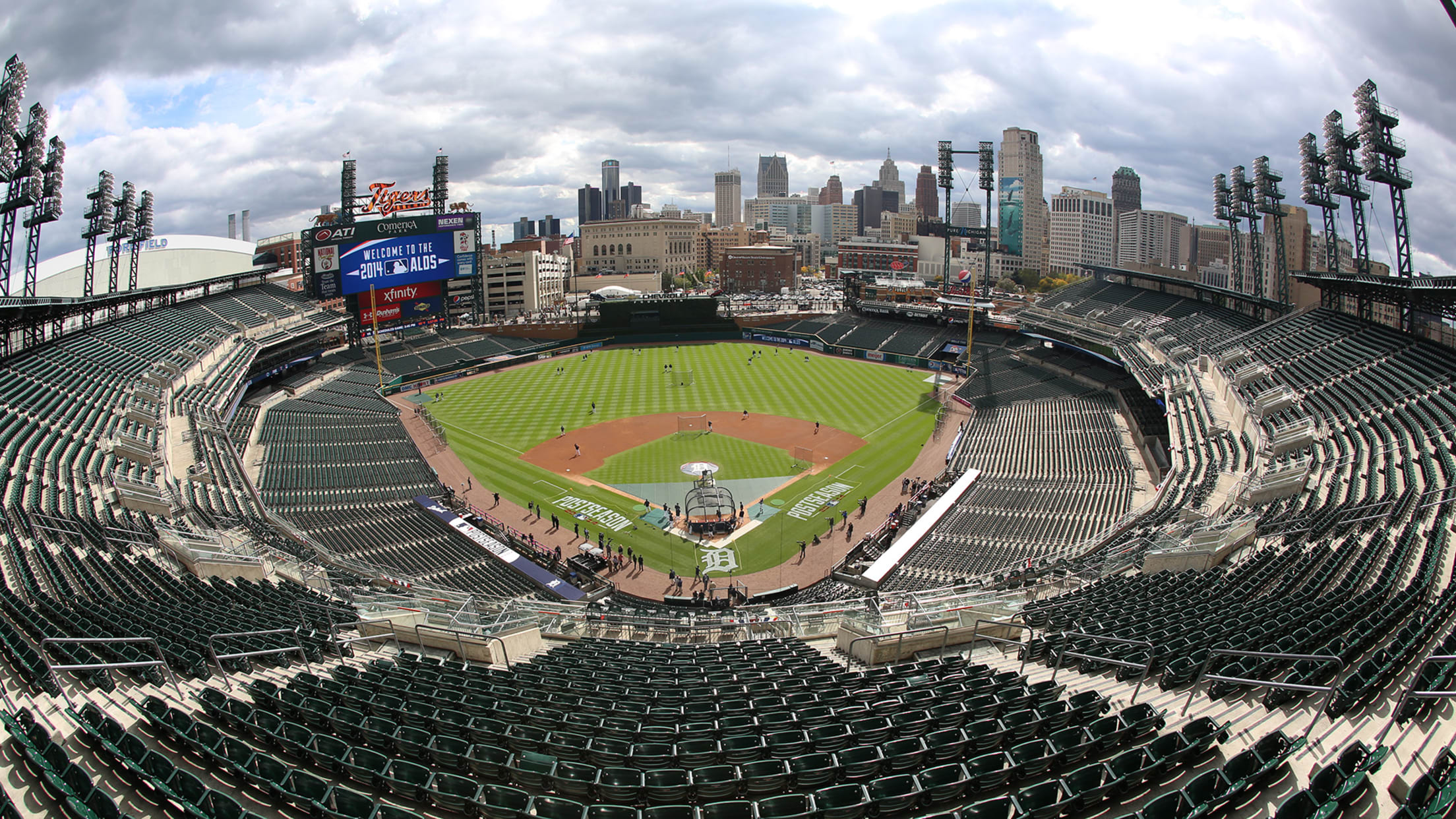 The Tigers have called Comerica Park their home since it opened in 2000. But some who have played there have had different names for it. Former Detroit outfielder Bobby Higginson called it Comerica National Park. Other frustrated sluggers referred to it in less friendly terms. By now, the reputation is
Top 10 moments in Comerica Park history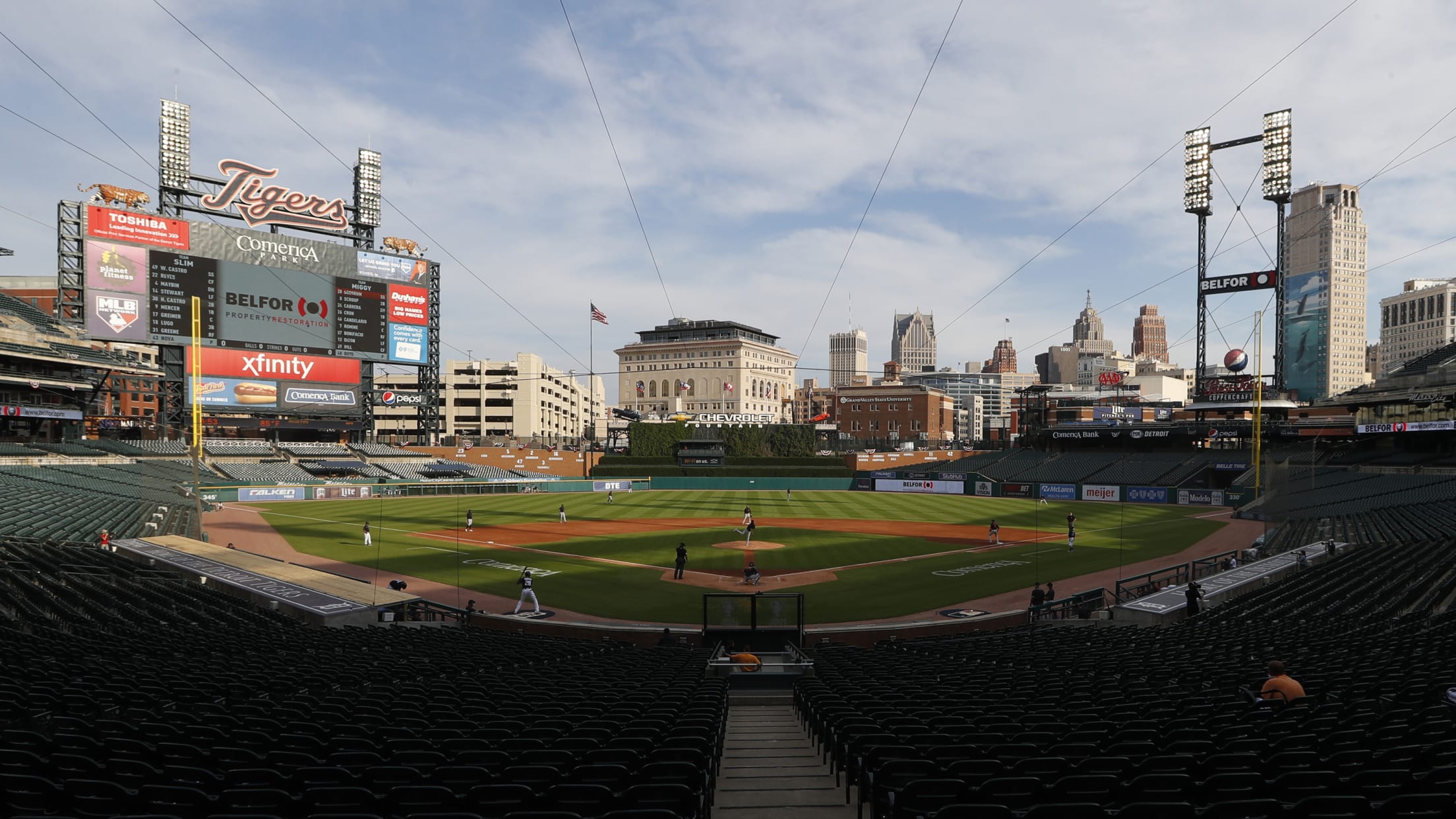 Comerica Park has a chance to host some history during the 2021 season, as Miguel Cabrera sits just 13 home runs away from 500 and 134 hits away from 3,000. If he notches them at home, those moments will join the long list of memories over the ballpark's history. Here's
5 greatest Michiganders to play for Tigers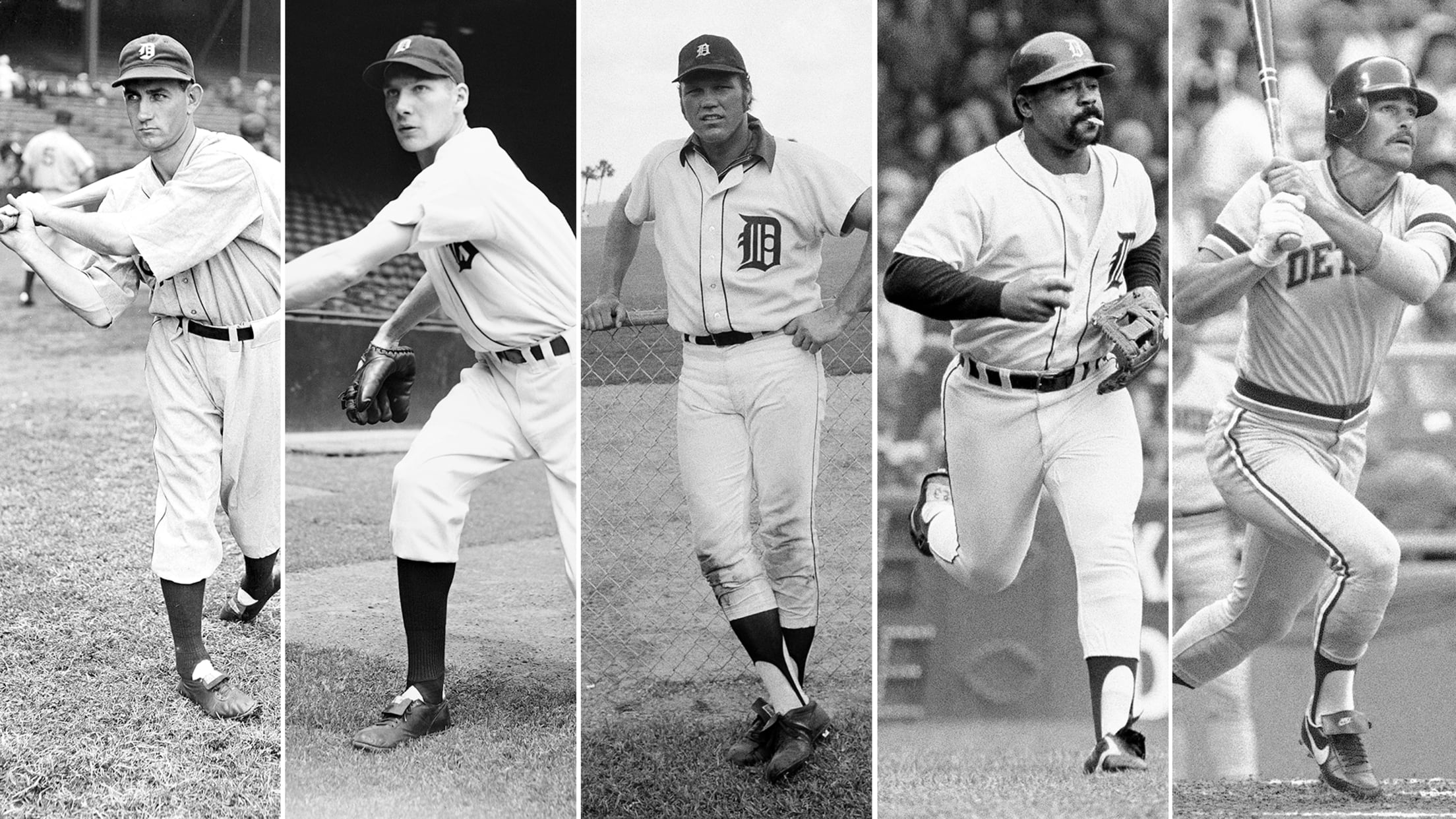 The Tigers have been intertwined with the history of Detroit since the franchise was one of the founding members of the American League more than a century ago. That history has included more than a few players from the great state of Michigan. Five Hall of Famers were born in
Here are the 5 best games by Tigers pitchers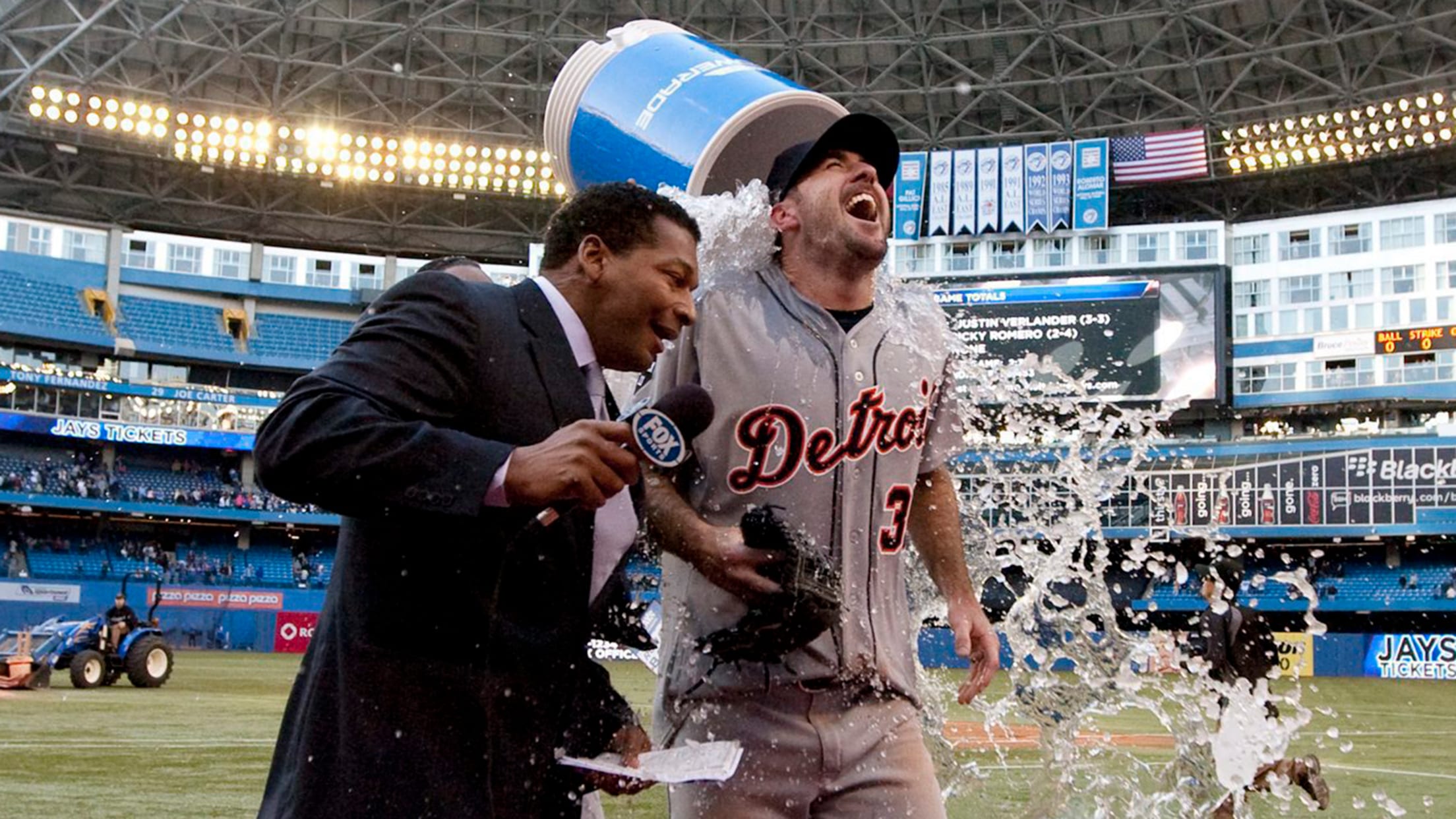 The rich history of the Tigers includes several Hall of Fame careers and countless legendary seasons. But what about great individual pitching games? The list includes several no-hitters and one would-be perfect game, but also some great outings in the clutch. Here's one writer's ranking of the top five single-game
How Tigers' Old English D came to be, thrive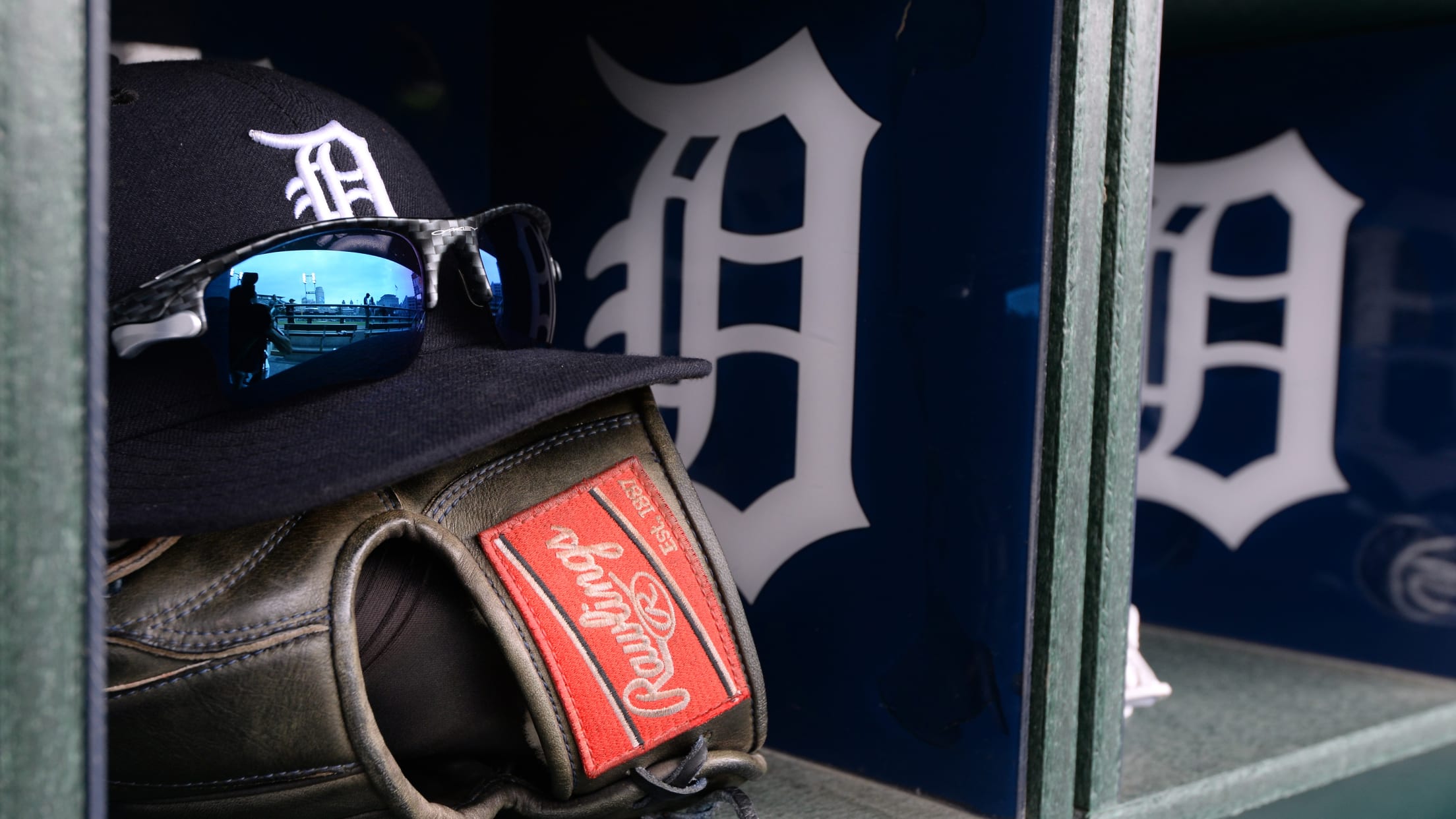 The Old English D has become so iconic with the Tigers that one look at the cap instantly brings up an association with Detroit. While other sports logos and letters have been fashion trends over the years, the Old English D is not only local, but it's often civic. However,
Tigers' best hitting performances in a game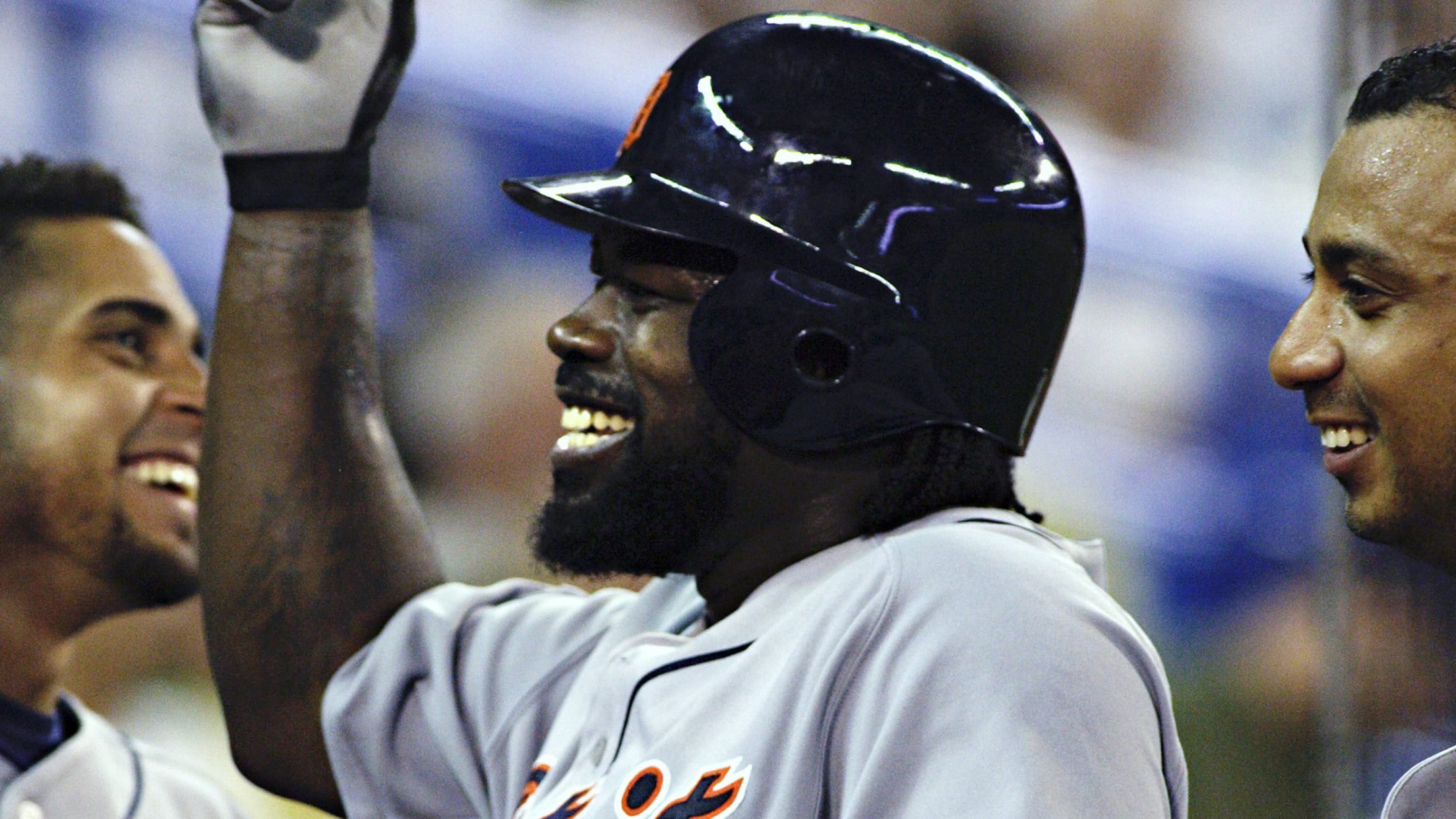 The rich history of the Tigers includes several Hall of Fame hitting careers and countless legendary seasons. But what about great individual games? While the list includes familiar names, some of the best games by Tigers hitters come from players many either have forgotten or never knew in the first
The longest home runs hit at Comerica Park
Comerica Park is big enough all around that there are no cheap home runs. But that massive outfield makes it all the more majestic when sluggers crush tape-measure homers, making this ballpark somehow look small. Simply hitting the shrubs in straightaway center field used to be a big enough deal
Tigers' all-time roster by best season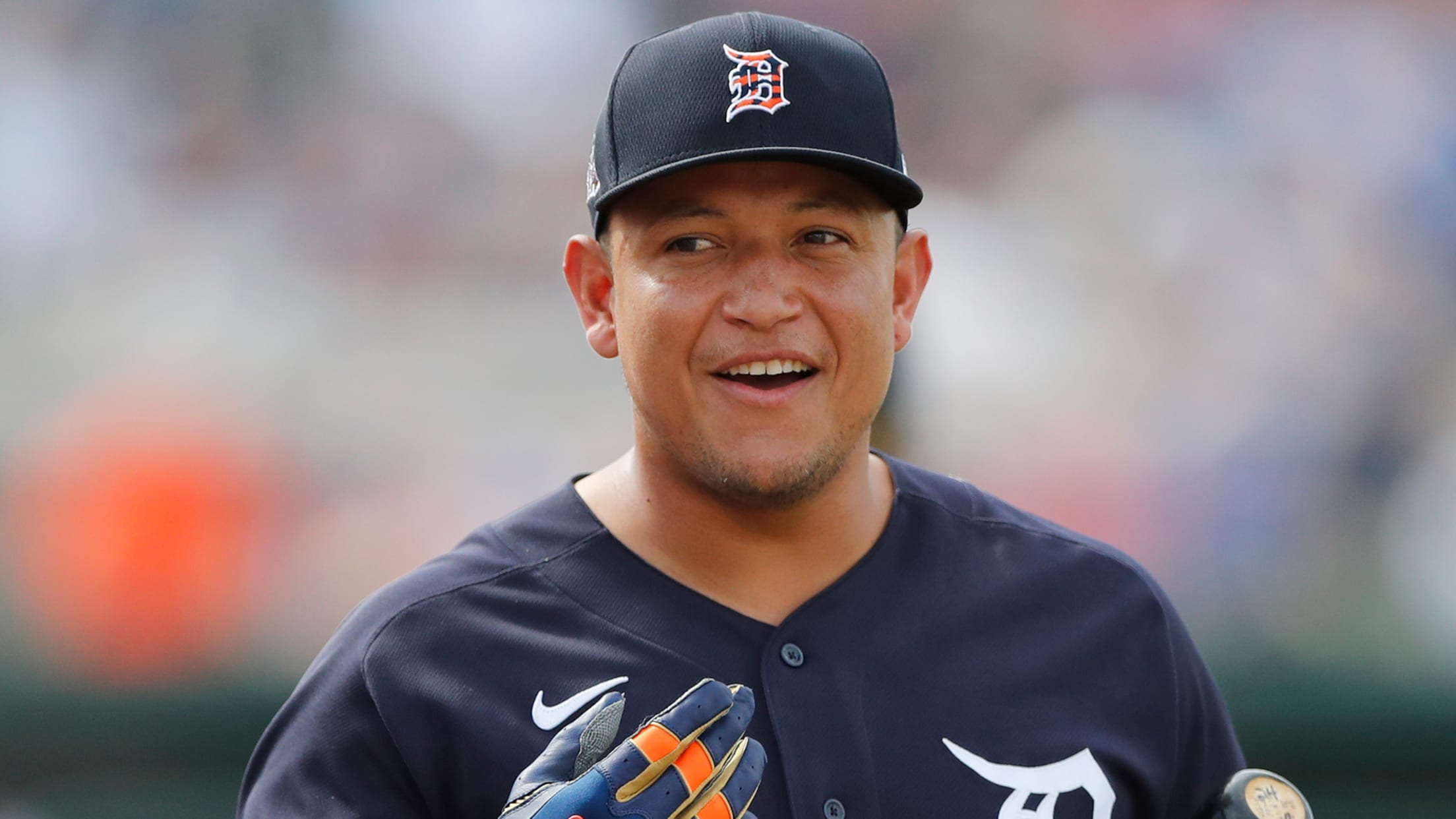 The Tigers have such a rich history that they could honor an all-time team made entirely of current or future Hall of Famers. But what about an all-time team based on the best single seasons by Tigers players? Do some of the best one-year wonders beat out others whose career
Best Tigers of all time, by uniform number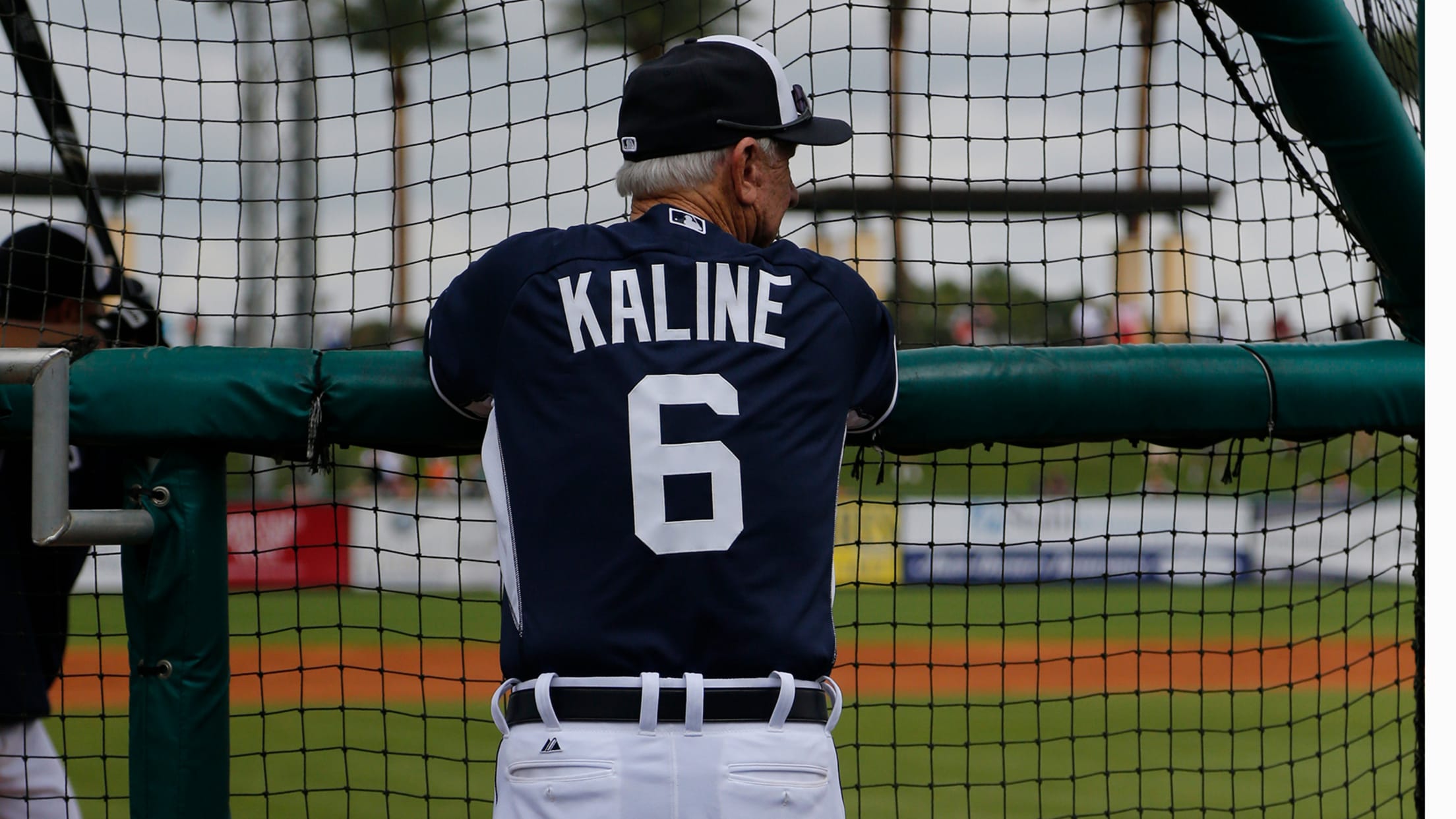 The Tigers' home jersey is one of the most recognizable in baseball thanks to the Olde English "D" on the front. The numbers on the back might take some reminding. While the greatest Tigers of all have their numbers on the outfield wall at Comerica Park, those cover just a
How they came to be called the Tigers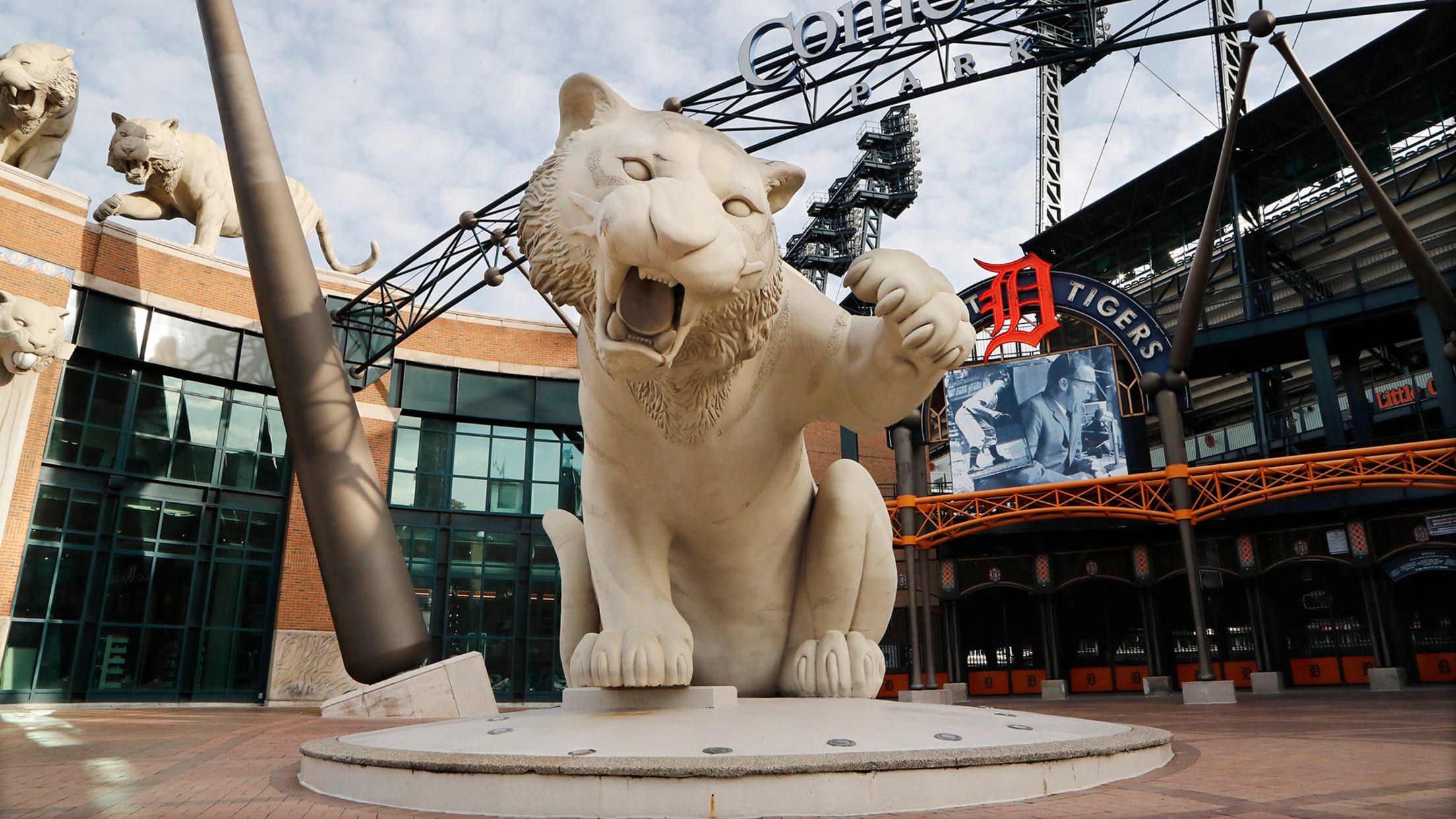 The Detroit Tigers have been known by the same nickname since they were one of the founding members of the American League in 1901. But they weren't always the Tigers, nor are they the only Major League team to have played in Detroit. Detroit had a National League team known
The 5 greatest seasons for Tigers pitchers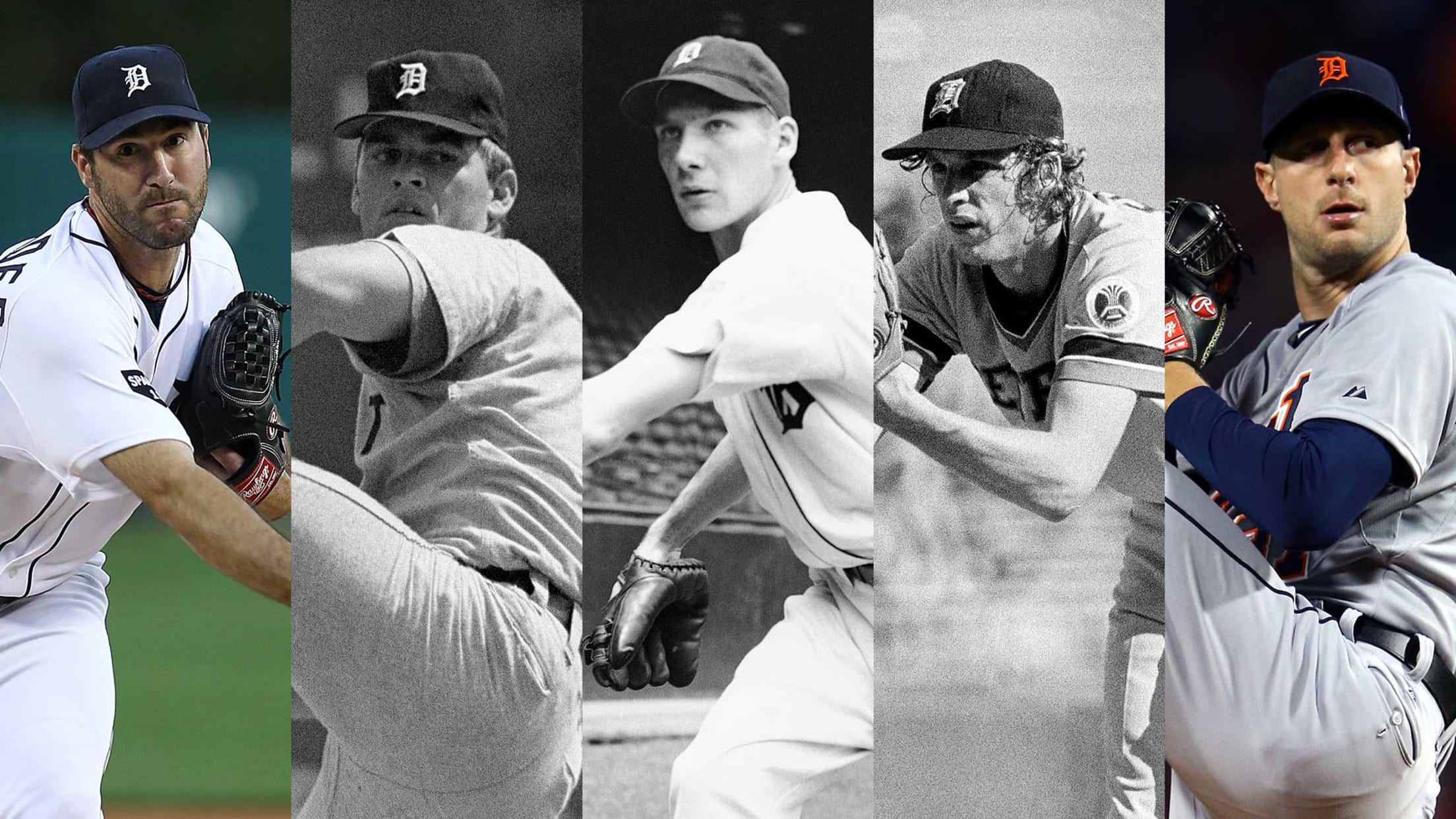 The Tigers have a rich history as one of the American League's charter franchises, including four World Series titles, 11 AL pennants and five 100-win seasons. But Detroit boasts just as much individual success: 12 American League Most Valuable Players, five AL Cy Young winners and five AL Rookie of
Every Rule 5 Draft pick in Tigers history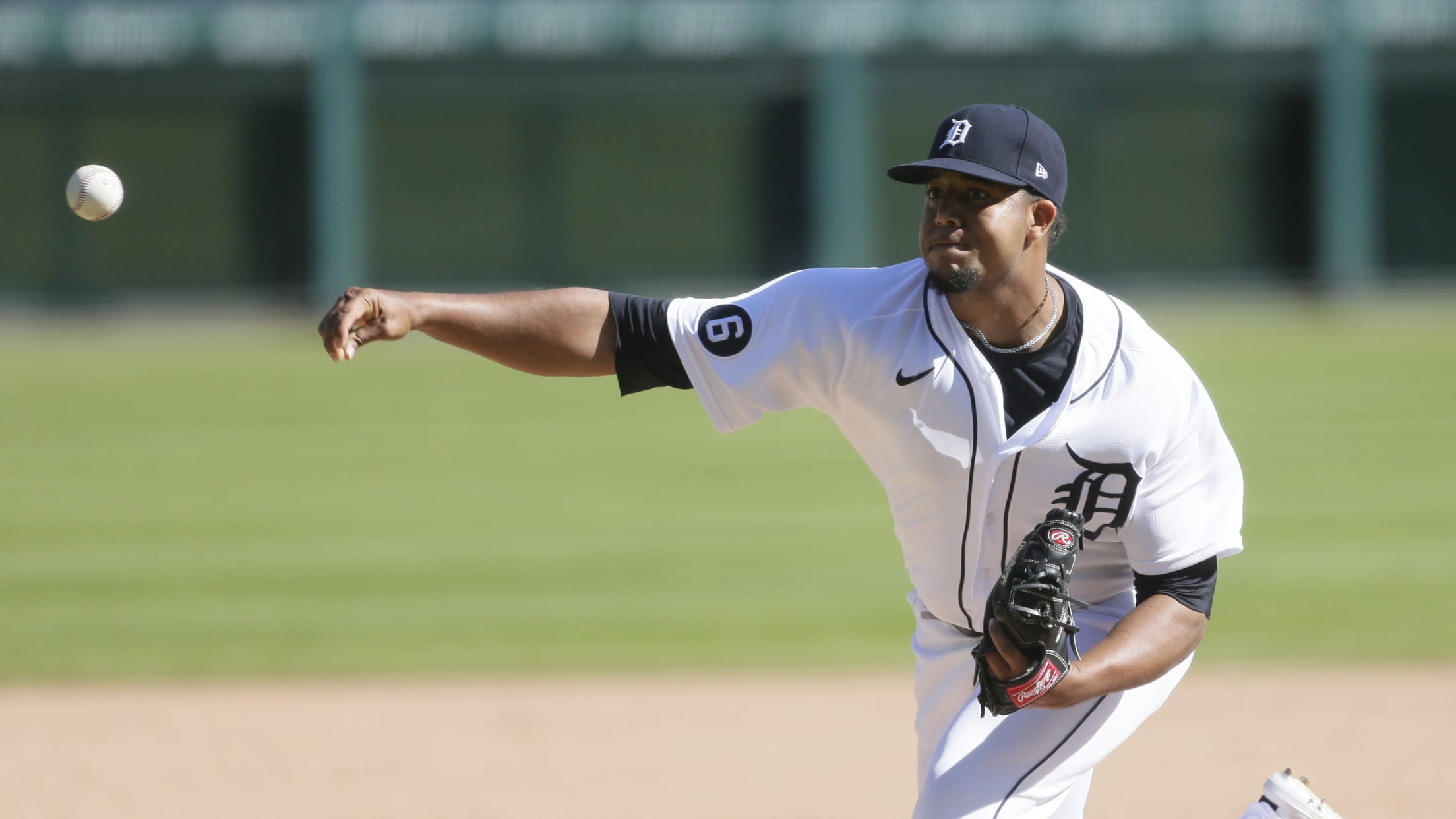 The Tigers are no stranger to the Rule 5 Draft. They've been near-annual participants in recent years, and have managed to find useful Major League players out of other teams' farm systems as a result. This year was no different, as Detroit selected outfielder Akil Baddoo from Minnesota.
5 of Tigers' biggest Winter Meetings moves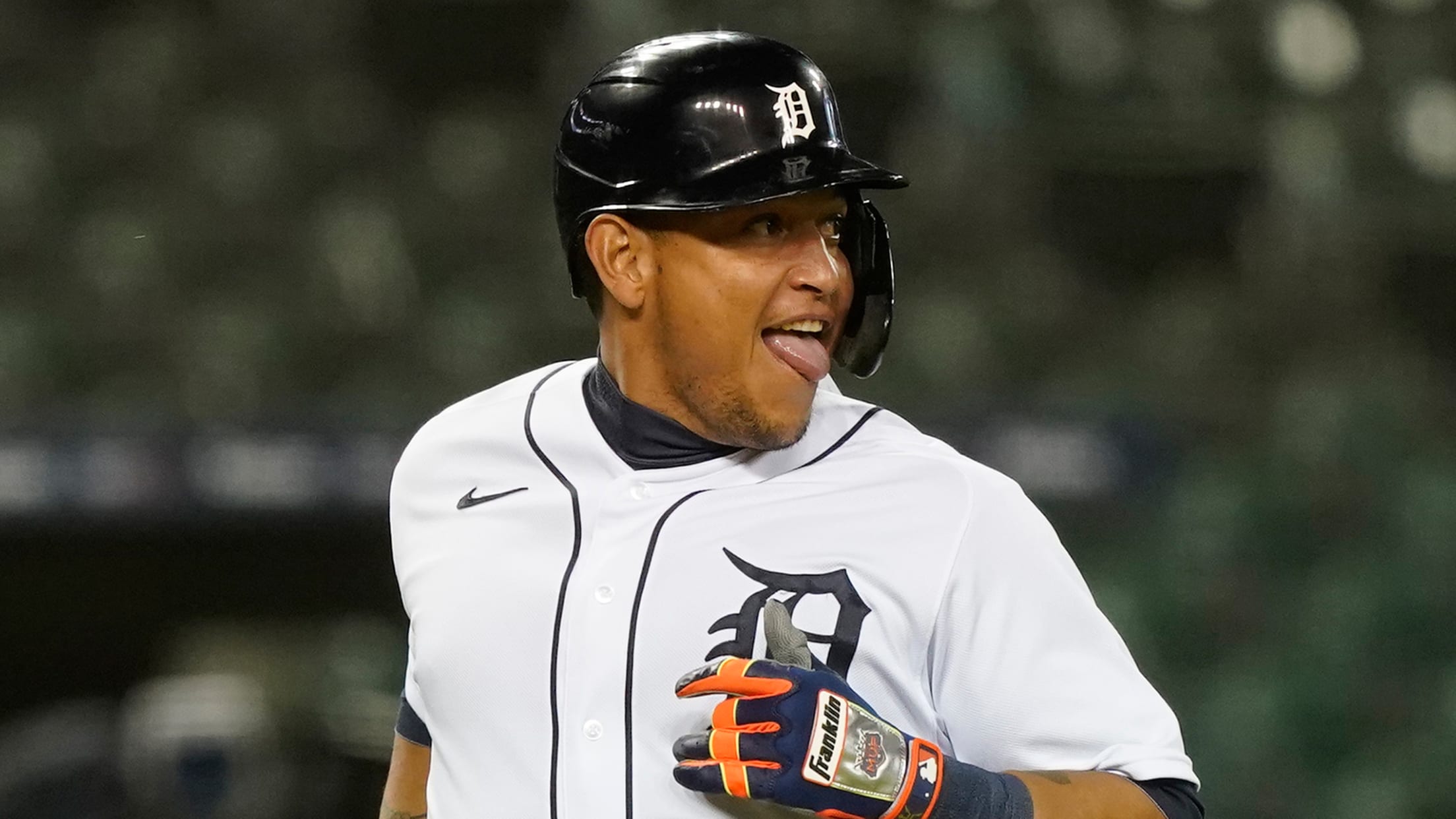 The Tigers have a history of big deals at baseball's Winter Meetings, much of it dating back to Dave Dombrowski's 14-year tenure as team president/general manager. Few executives took better advantage of the opportunity to talk with other GMs and executives in person than Dombrowski, and his challenge of rebuilding
Best position-player seasons in Tigers history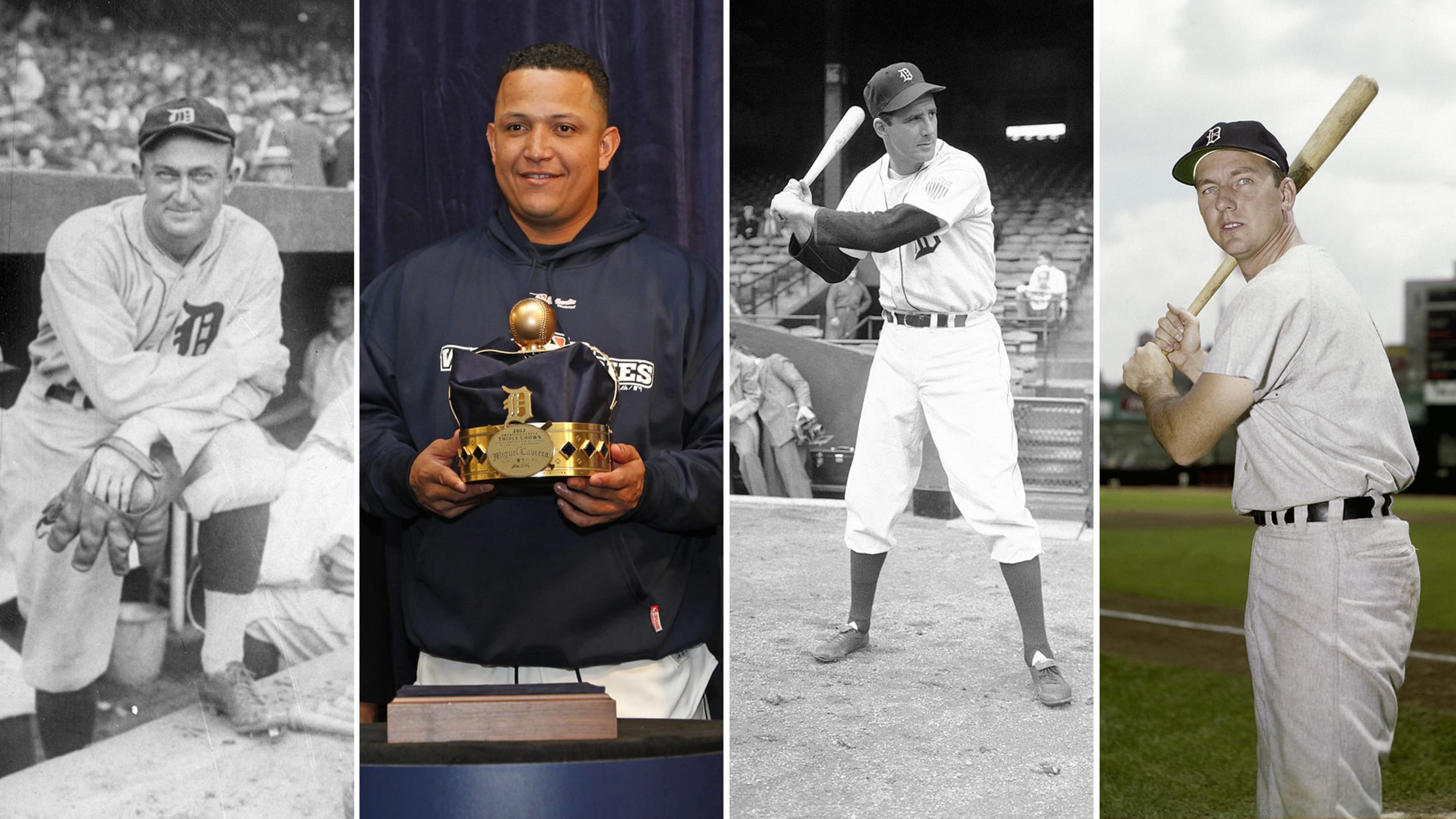 The Tigers have a rich history as one of the American League's charter franchises, including four World Series titles, 11 Fall Classic appearances and five 100-win seasons. But Detroit boasts just as much individual success: 12 AL Most Valuable Players, five AL Cy Young Award winners and five AL Rookie
'Comerica-ed': 10 longest outs at Tigers' park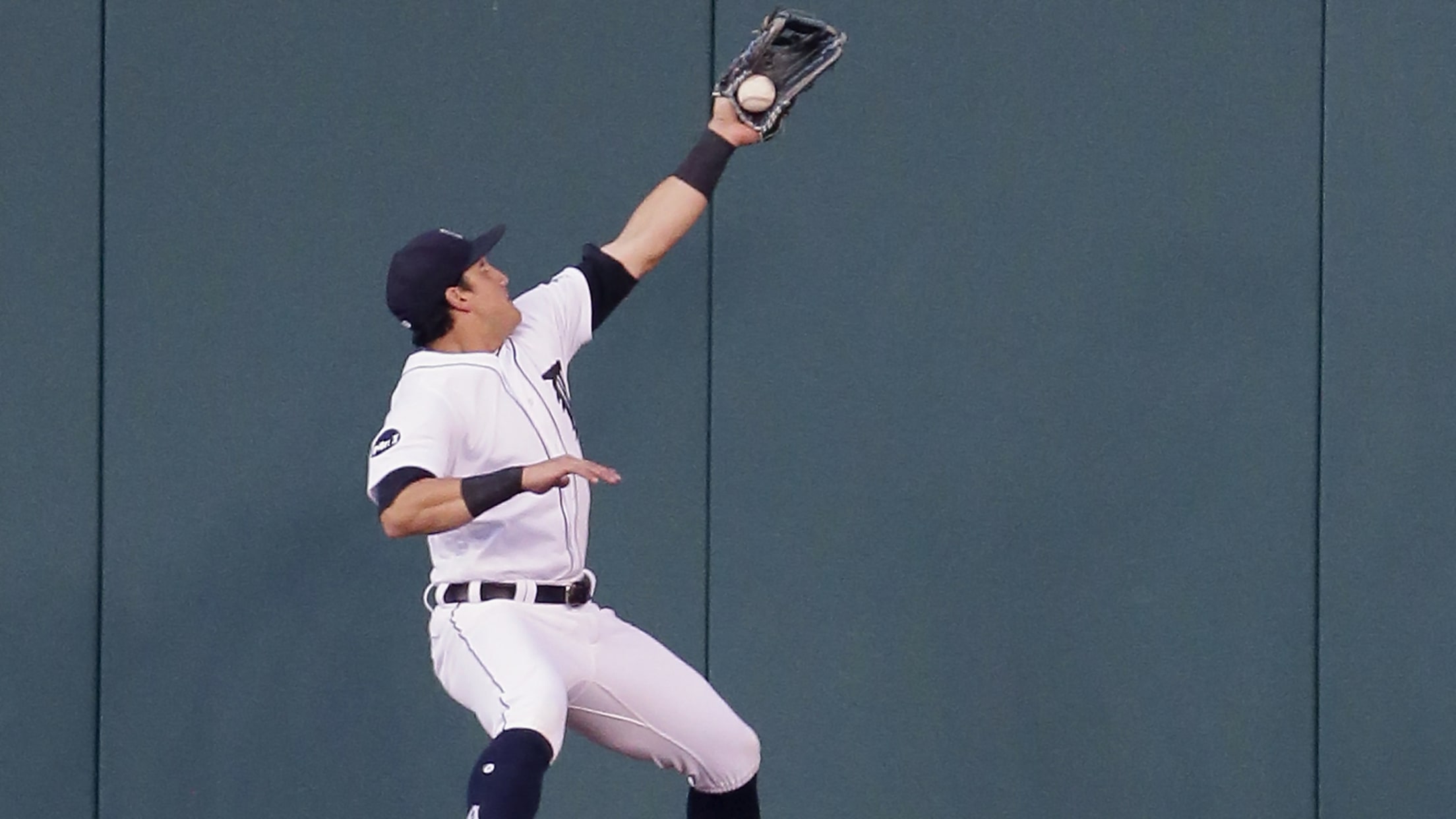 The first impression when Comerica Park opened in 2000 was the cavernous dimensions. Back then, a home run to the left-field power alley required a 395-foot drive. The flagpole that currently sits at the back of the visiting bullpen was actually in play, requiring a 430-foot launch to reach from
The best Tigers not in the Hall of Fame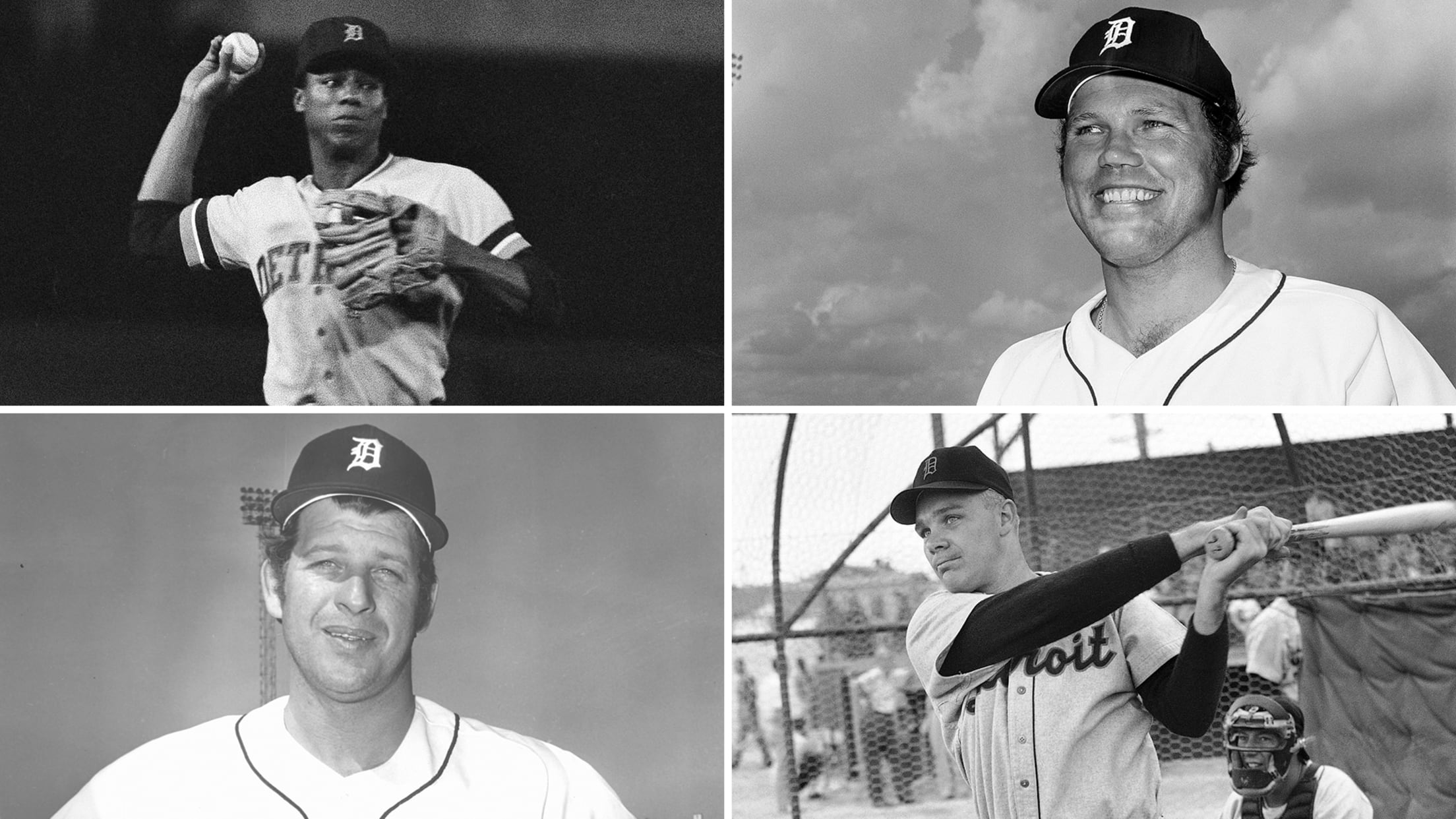 Much like the Baseball Hall of Fame, the outfield wall at Comerica Park remains a waiting game for Lou Whitaker. His No. 1 was supposed to be retired and displayed on the brick wall this summer, but the COVID pandemic led to the postponement of the retirement ceremony. Hopefully, a
Tigers' top general managers: Beck's take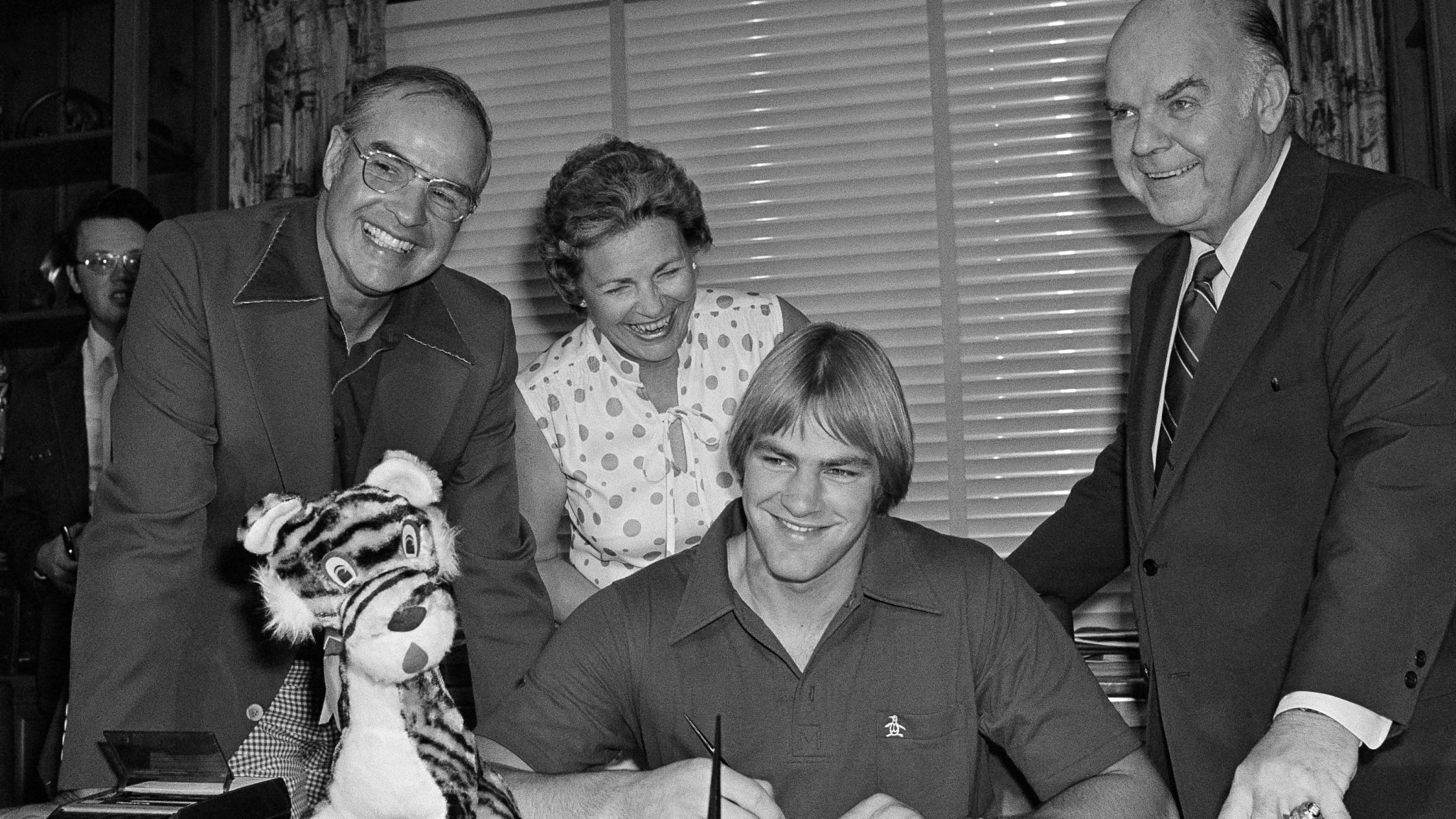 No one loves a good debate quite like baseball fans, and with that in mind, we asked each of our beat reporters to rank the top five players by position in the history of their franchise, based on their career while playing for that club. These rankings are for fun
Tigers' Top 5 managers: Beck's take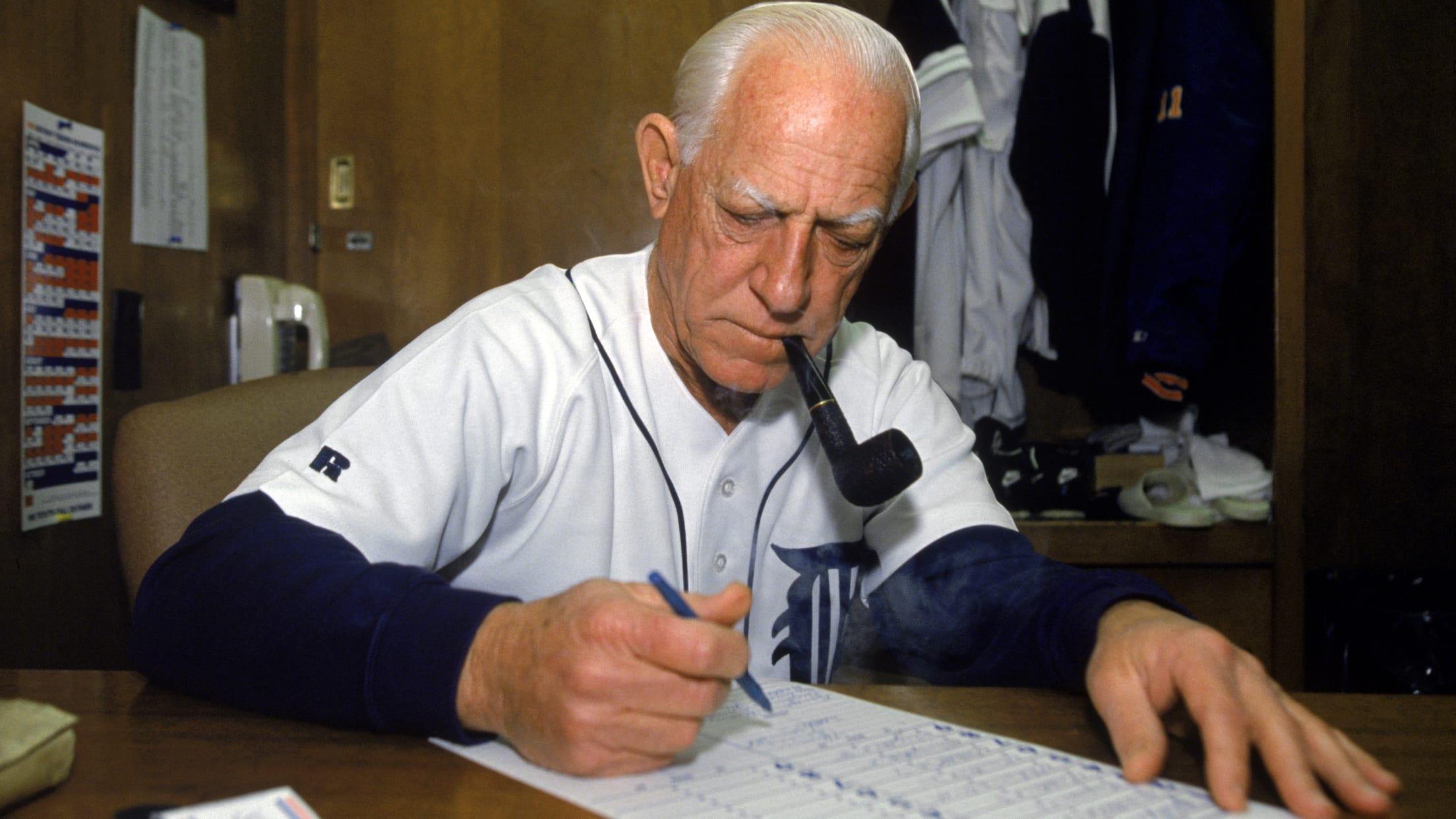 No one loves a good debate quite like baseball fans, and with that in mind, we asked each of our beat reporters to rank the top five players by position in the history of their franchise, based on their career while playing for that club. These rankings are for fun
Tigers' Top 5 relief pitchers: Beck's take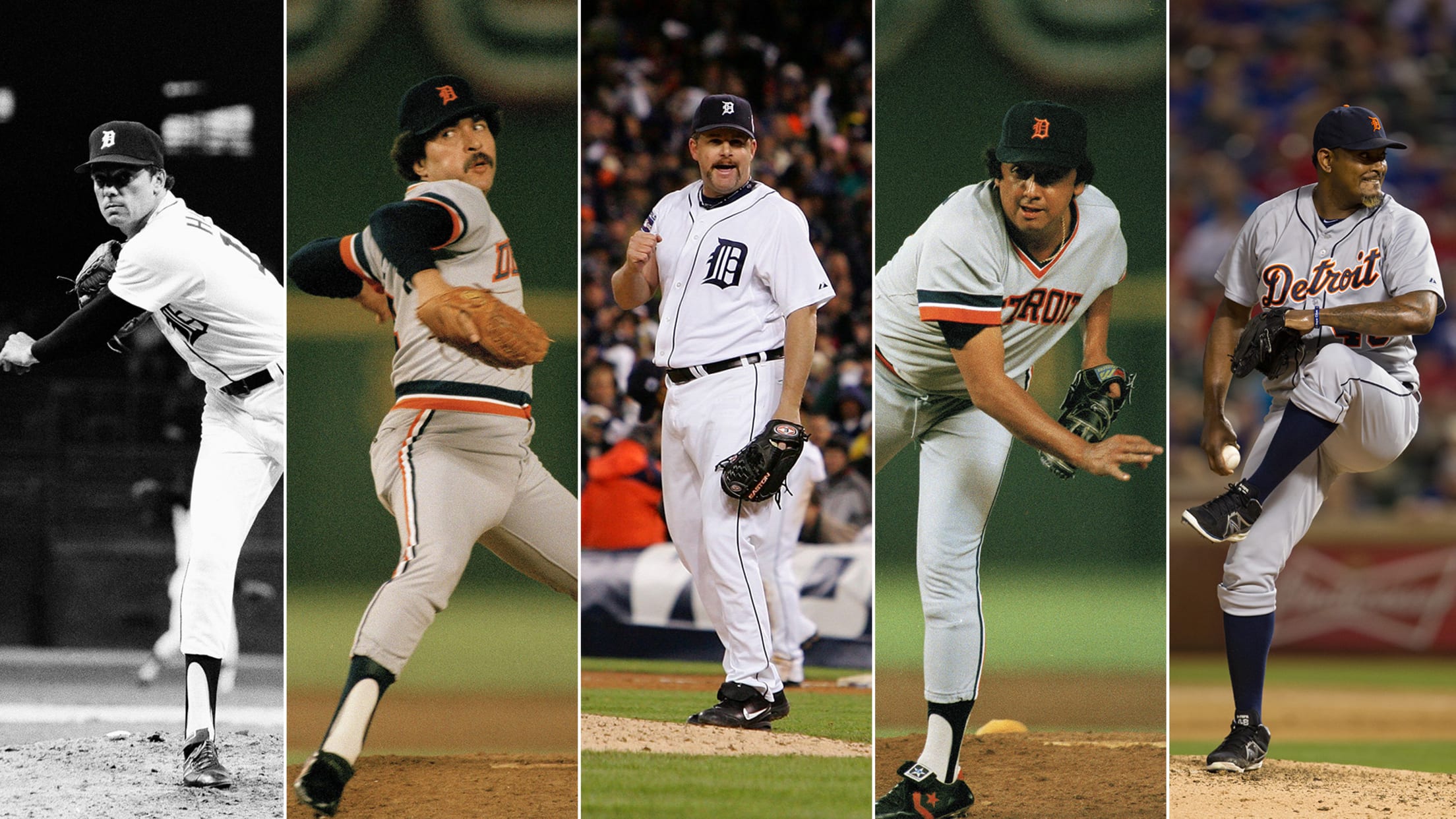 No one loves a good debate quite like baseball fans, and with that in mind, we asked each of our beat reporters to rank the top five players by position in the history of their franchise, based on their career while playing for that club. These rankings are for fun
Tigers' Top 5 left-handed starters: Beck's take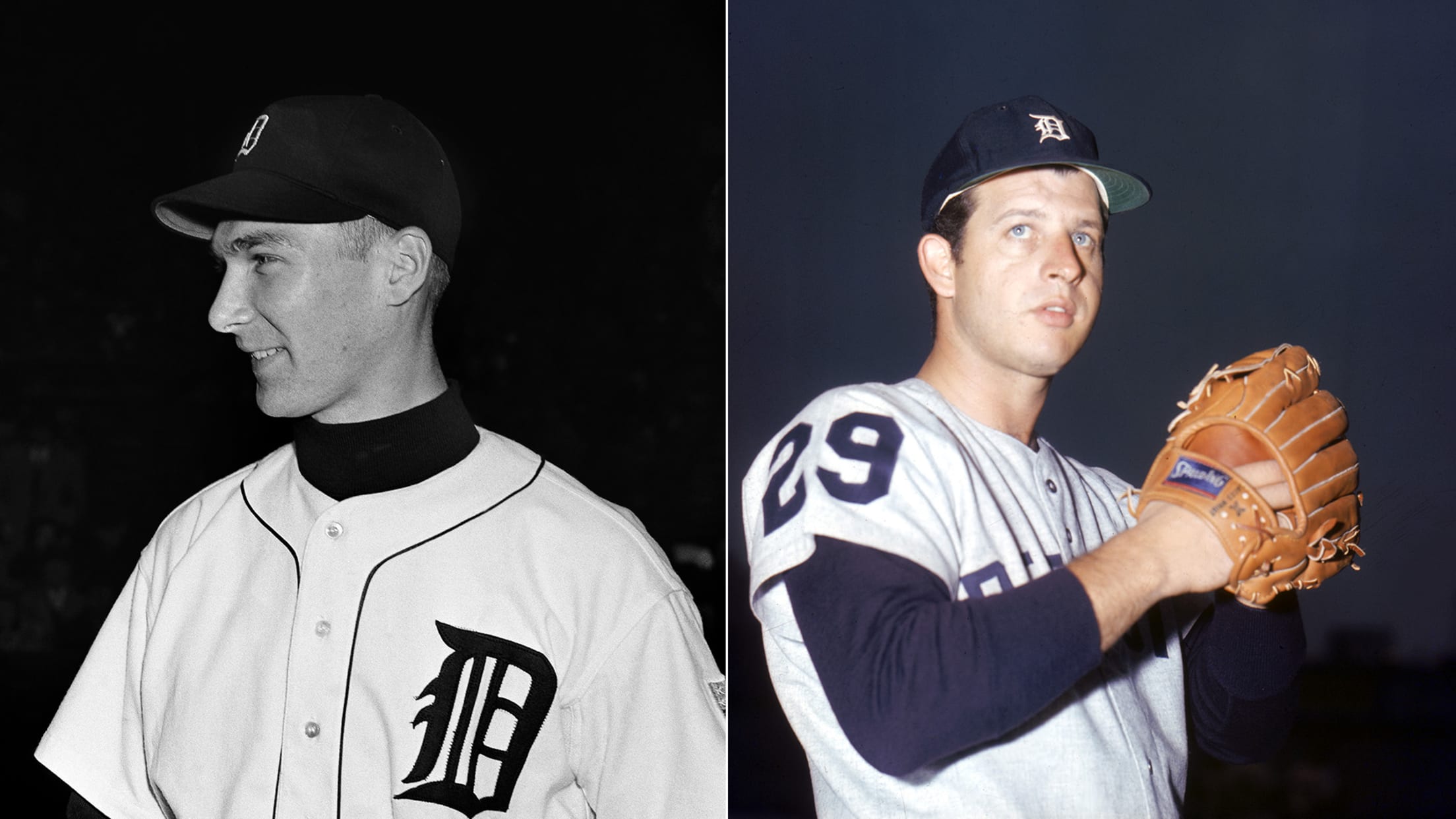 No one loves a good debate quite like baseball fans, and with that in mind, we asked each of our beat reporters to rank the top five players by position in the history of their franchise, based on their career while playing for that club. These rankings are for fun
Tigers' Top 5 right-handed starters: Beck's take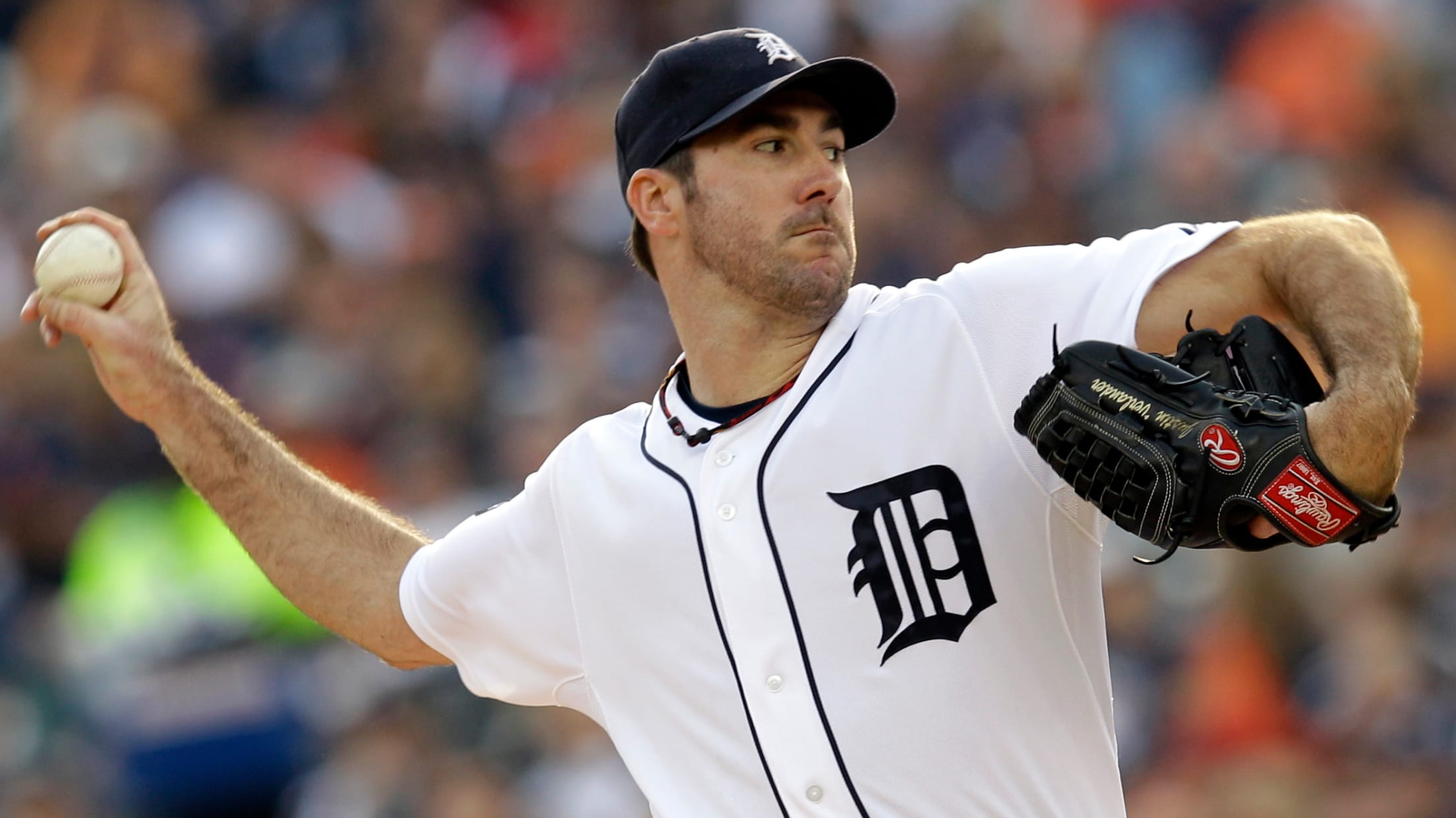 No one loves a good debate quite like baseball fans, and with that in mind, we asked each of our beat reporters to rank the top five players by position in the history of their franchise, based on their career while playing for that club. These rankings are for fun
Maybin's unique 15-year journey with Tigers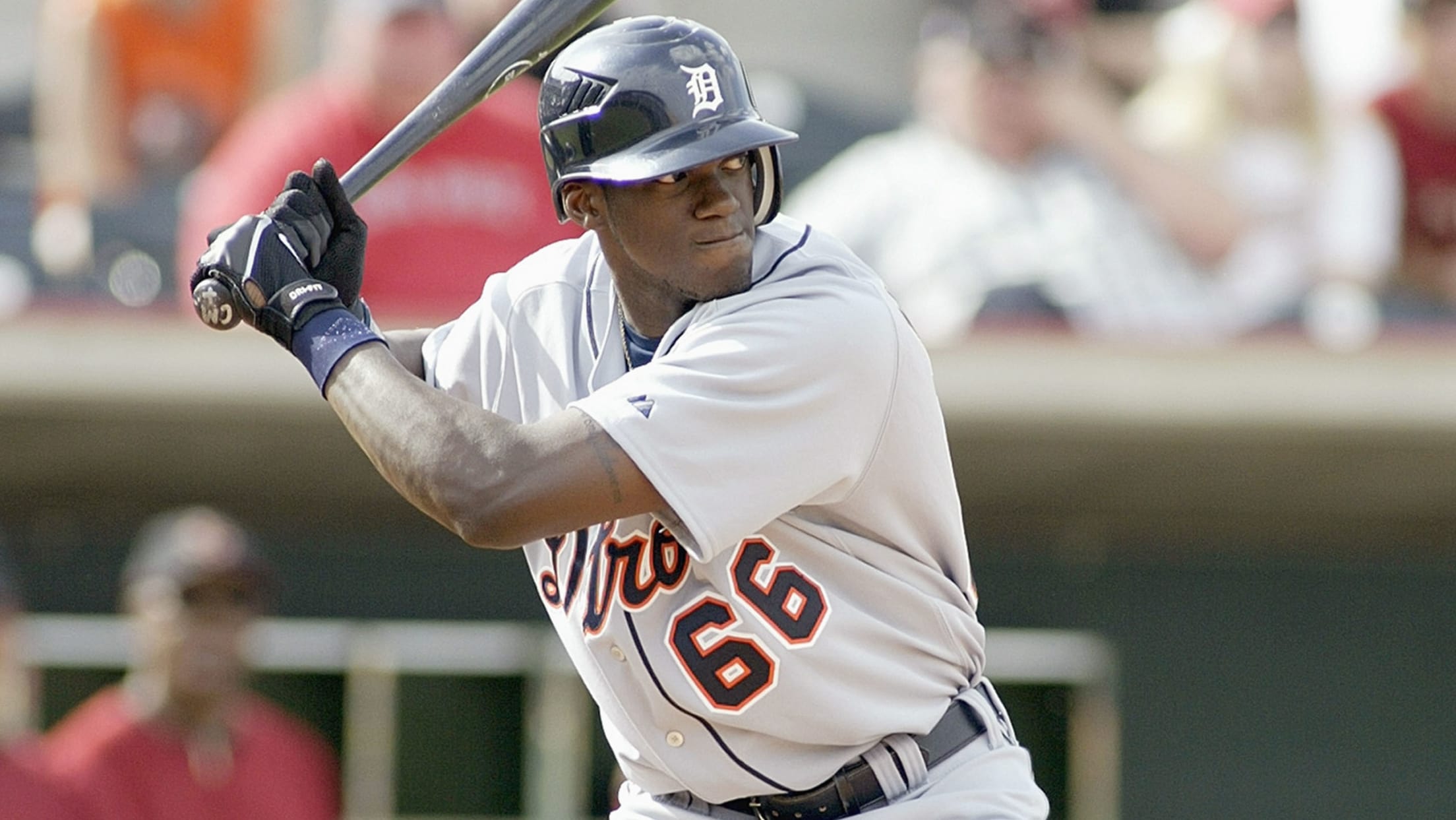 The question came up almost as soon as Cameron Maybin stepped into the Tigers Spring Training clubhouse in February: Has any Tiger ever been acquired by the club three times? "I don't know, but it's something I've thought about," Maybin said a couple months ago. "I asked guys, 'Have you
Tigers' Top 5 designated hitters: Beck's take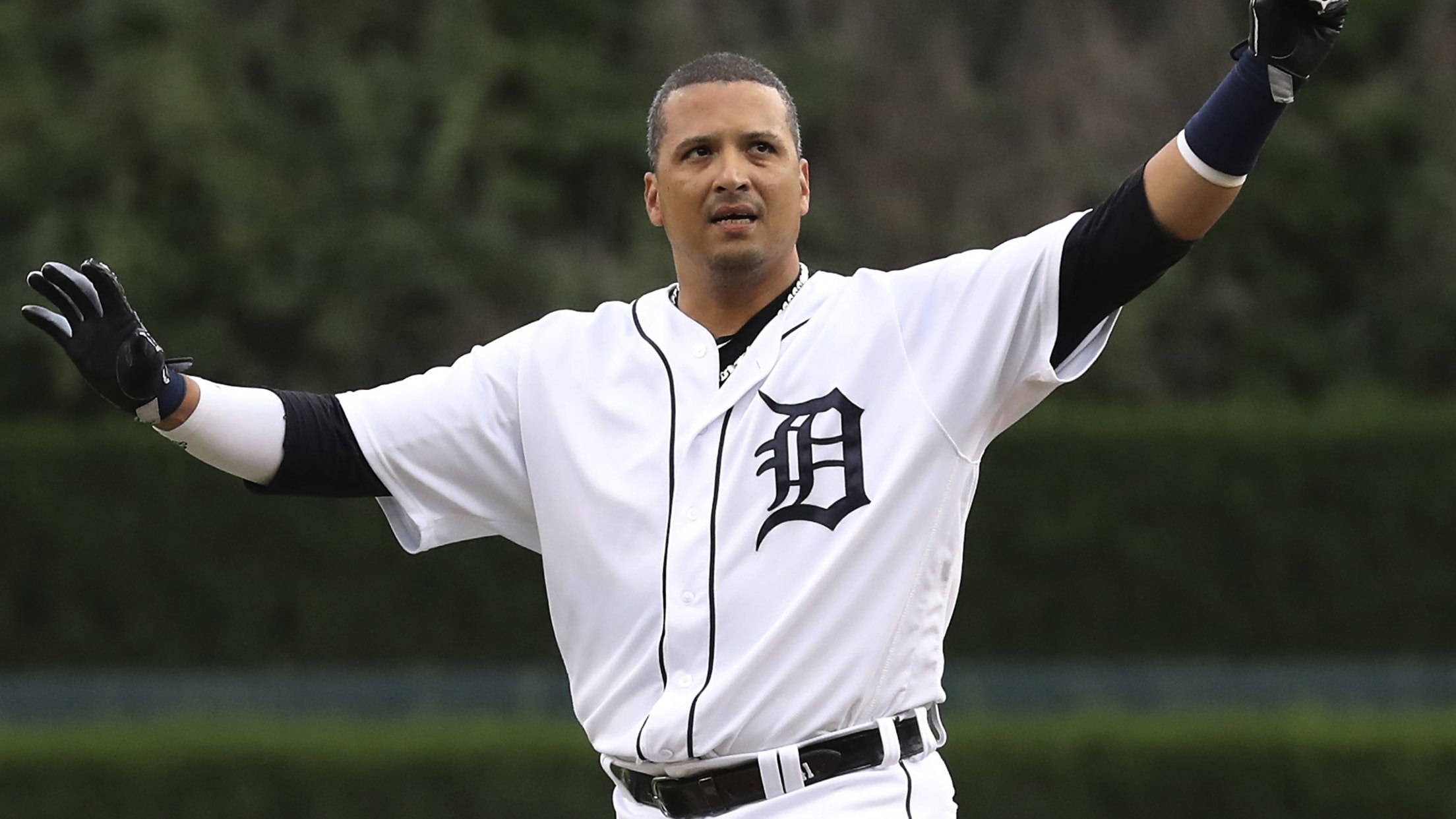 No one loves a good debate quite like baseball fans, and with that in mind, we asked each of our beat reporters to rank the top five players by position in the history of their franchise, based on their career while playing for that club. These rankings are for fun
Tigers voice Shepard shares favorite calls
DETROIT -- Even in a pandemic-induced lockdown, Matt Shepard is busy. The play-by-play broadcaster for Tigers games on Fox Sports Detroit has no Tigers games to call right now -- not new ones, at least. Yet his face is all over the network and its re-airing of classic Tigers games
Tigers' Top 5 right fielders: Beck's take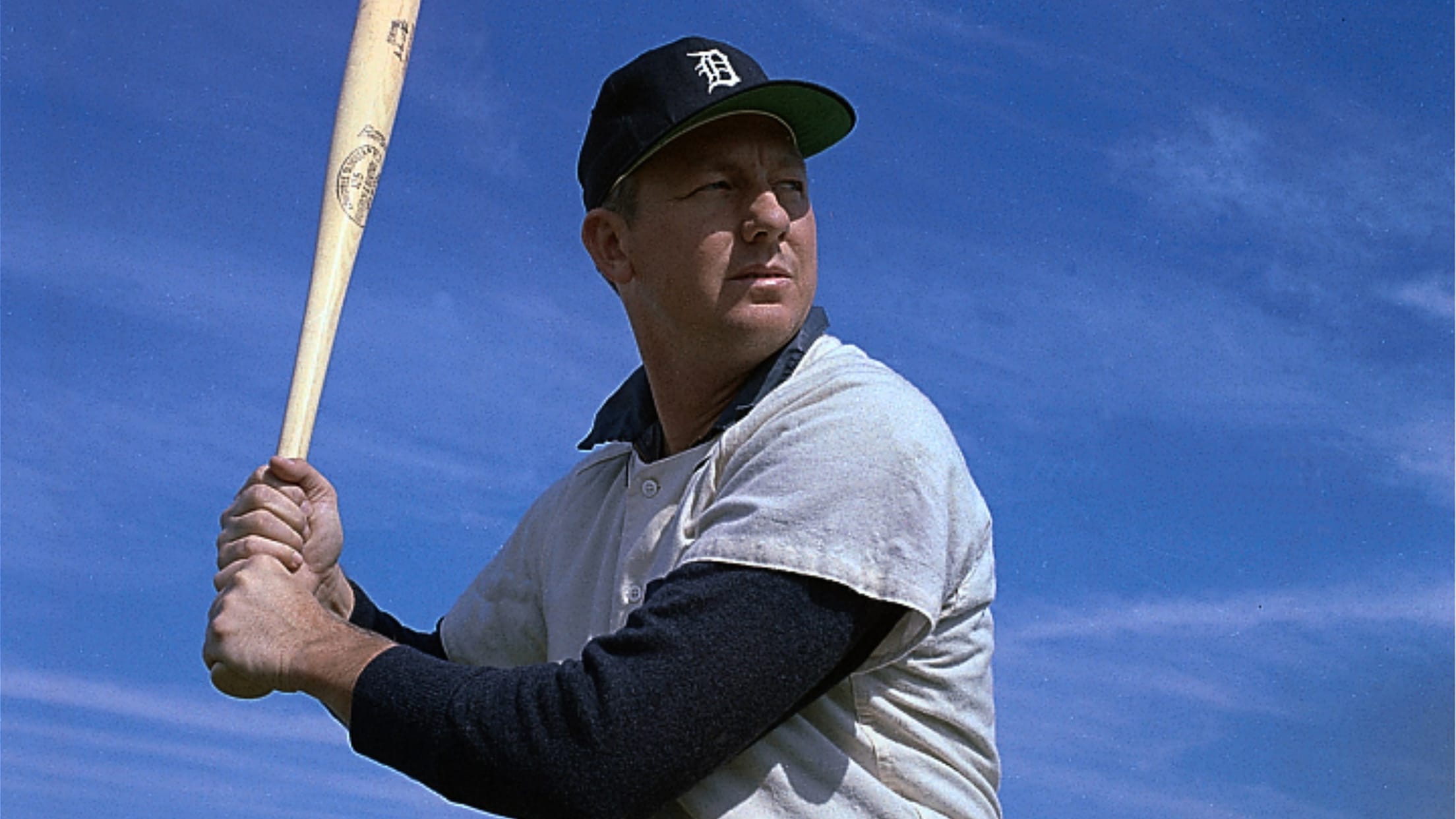 No one loves a good debate quite like baseball fans, and with that in mind, we asked each of our beat reporters to rank the top five players by position in the history of their franchise, based on their career while playing for that club. These rankings are for fun