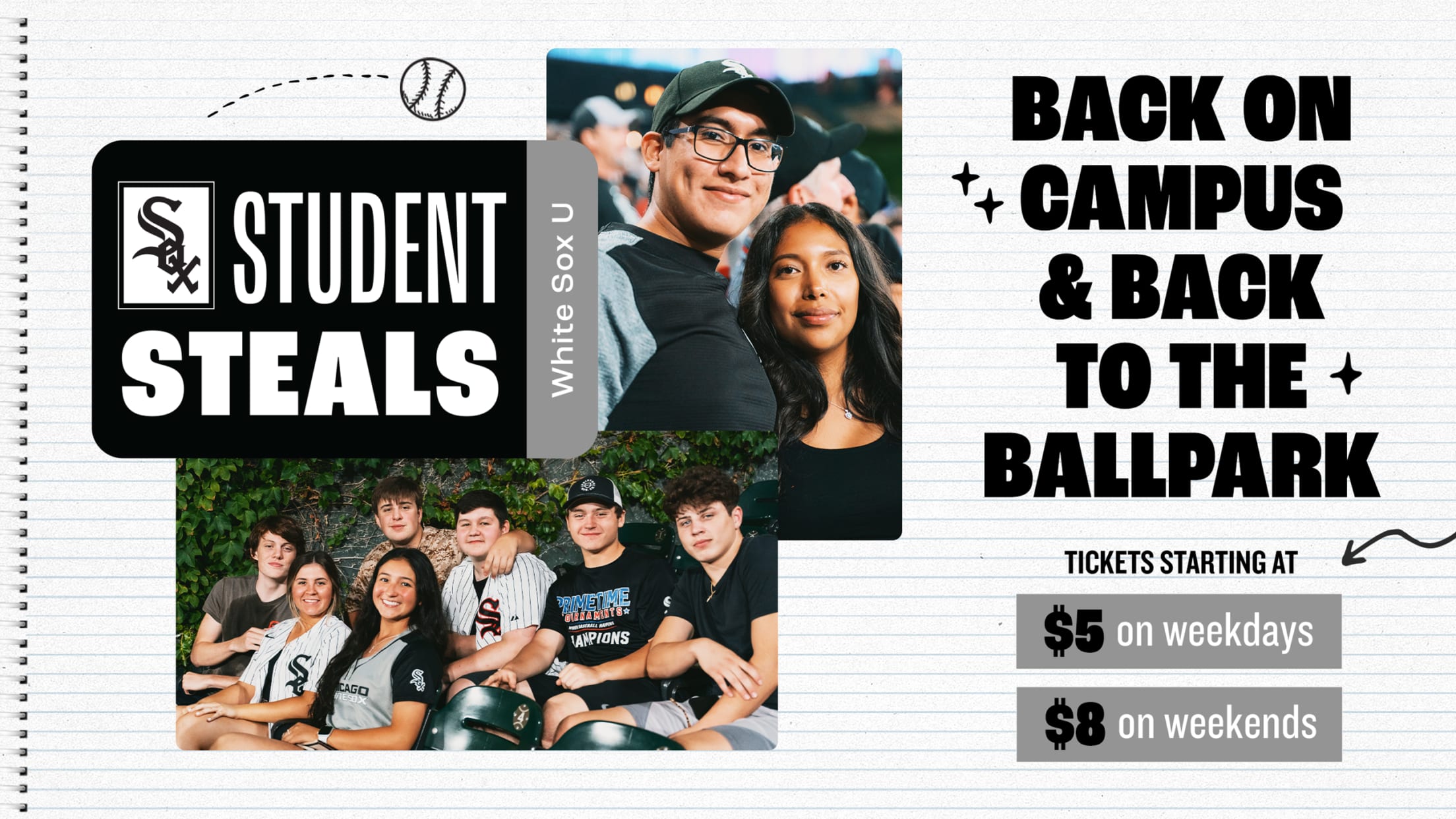 Student tickets starting at $5.00
Using Student Beans verification, college students can purchase discounted tickets to select games throughout the season. After a quick verification process, each student will get immediate access to save on select seats.
Upper Level tickets starting at $5.00
Lower Level tickets starting at $17.00
Buy a student ticket and get free MLB.TV for the rest of the 2022 season!
To redeem free MLB.TV, you will receive an email with redemption instructions the day after purchase of a student ticket.
Tickets
Click below to create or verify your Student Beans account and purchase tickets for upcoming games.
Eligible Games
Regular Season Local Live Blackout Disclaimer
All live games streamed within any MLB.TV product and available through the MLB App and any other location or device where MLB.TV is sold or available are subject to local and national blackouts. If a game is blacked out in an area, it is not available for live game viewing through MLB.TV. If you are an MLB.TV subscriber within an area subject to blackout, the applicable game will be available as an archived game approximately 90 minutes after the conclusion of the game. See full blackout disclaimer here. Notwithstanding the terms generally applicable to MLB.TV or otherwise presented to you, the MLB.TV subscription made available to you through this special student offer will not automatically renew. Your subscription to 2022 MLB.TV Yearly will expire on February 28, 2023.