Mariners reveal 40th anniversary patch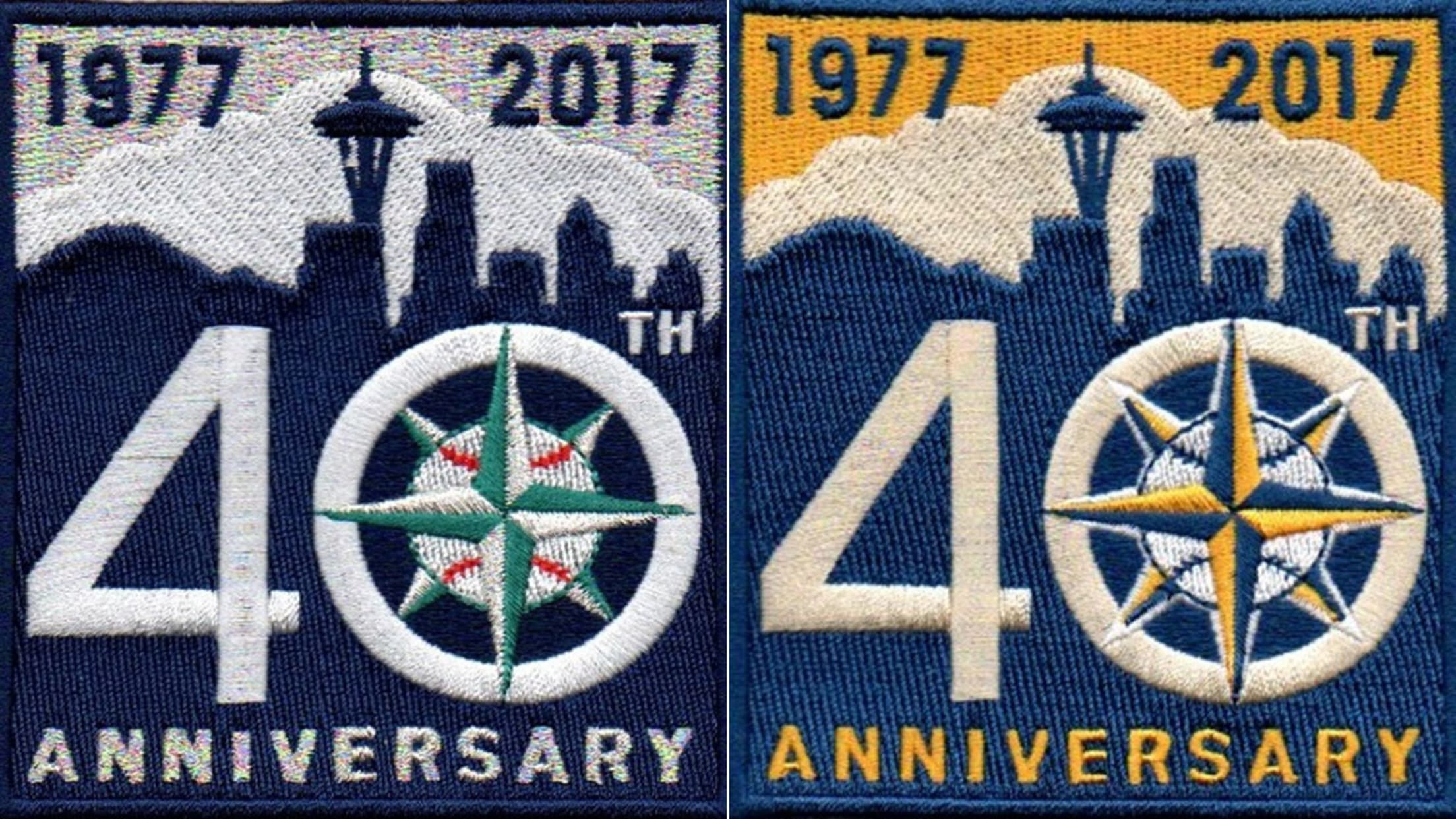 SEATTLE -- The Mariners are introducing a 40th anniversary logo and patch that will be worn on players' jerseys for every game during the 2017 season.The patch will be worn on the right sleeve of both home and road jerseys. The logo features Mount Rainier and the Seattle skyline with
SEATTLE -- The Mariners are introducing a 40th anniversary logo and patch that will be worn on players' jerseys for every game during the 2017 season.
The patch will be worn on the right sleeve of both home and road jerseys. The logo features Mount Rainier and the Seattle skyline with the Mariners' trademark nautical compass rose superimposed on the number 40.
The patch will be in two color schemes -- with navy as the predominant color; and a version in royal blue and gold for the Sunday alternate uniforms. The logo will also appear on the outfield wall at Safeco Field.
The Mariners, whose franchise debuted in 1977, will welcome back former players for appearances and promotions throughout the season. Details of those special events will be announced before the start of the season in April.
The Mariners have worn other commemorative patches at various times throughout their history, including an MLB-wide tribute to the Negro Leagues in 1985, a commemoration of the 125th Anniversary of Major League Baseball in '94, a tribute to the All-Star Game at Safeco Field in 2001; the team's 30th anniversary in '07, a tribute to Dave Niehaus in '11, and the team's 35th Anniversary season in '12.
Greg Johns has covered the Mariners since 1997, and for MLB.com since 2011. Follow him on Twitter [
---
@GregJohnsMLB]() and listen to his podcast.