Best of the Decade: 2010-19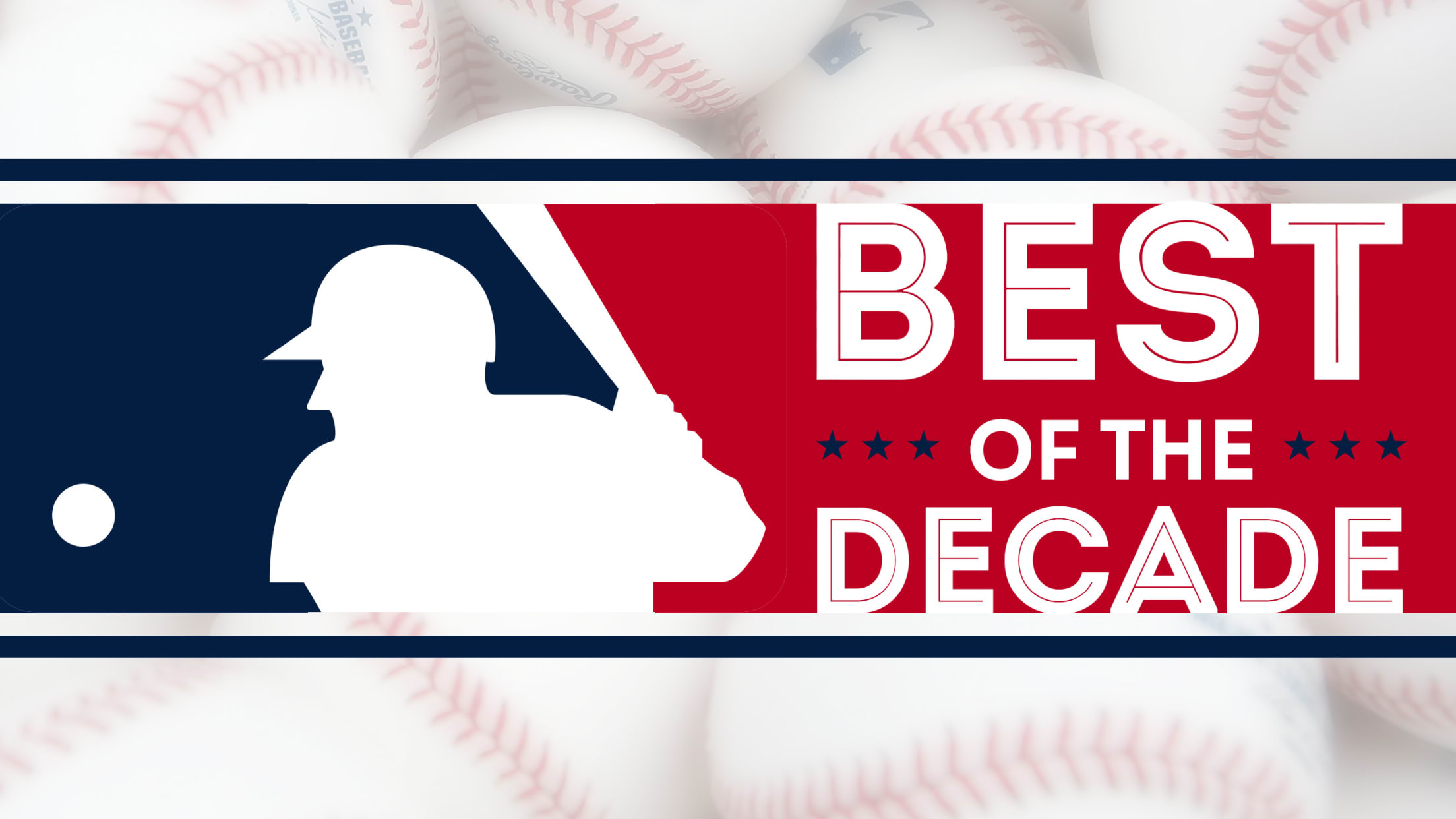 From the best World Series, to the best starting pitchers and more, we ranked, dissected and celebrated all the things we loved most about the Great American Pastime during the past 10 years. The following is a roundup of the decade's best:
The Data Decade: Top stories, players of 2010s
The last decade has greatly expanded our understanding of the sport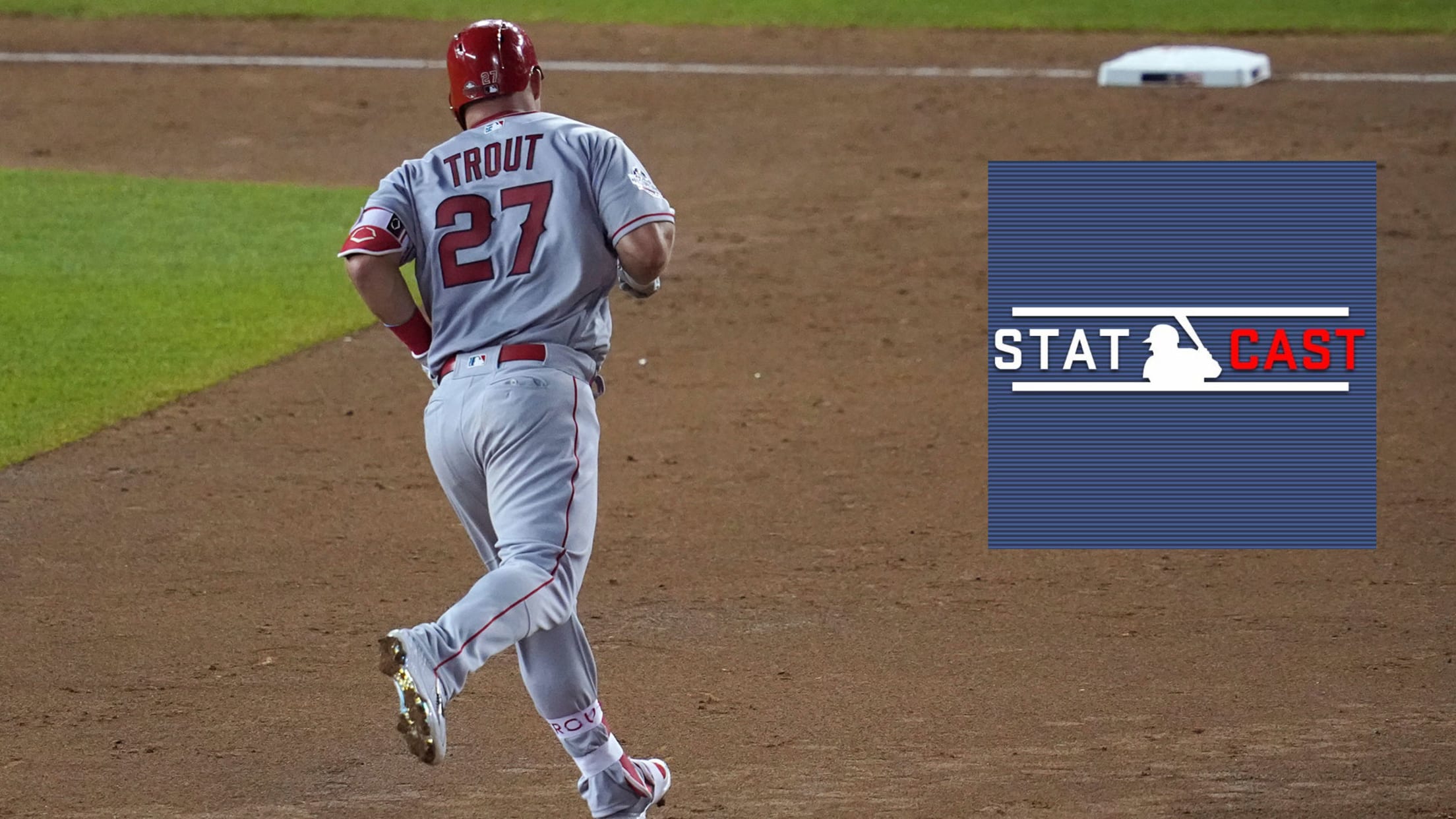 Every baseball decade has its own flavor, a way to establish it as a clearly delineated period of time, an era with its own distinct personality. We had the rough-and-tumble 1970s, with its off-the-field drama, its Bronx-Is-Burning real-life parallels of chaos, its seemingly endless amount of body hair. The '80s
Here is each team's signature game of the decade
These are the absolute best games every club enjoyed during the 2010s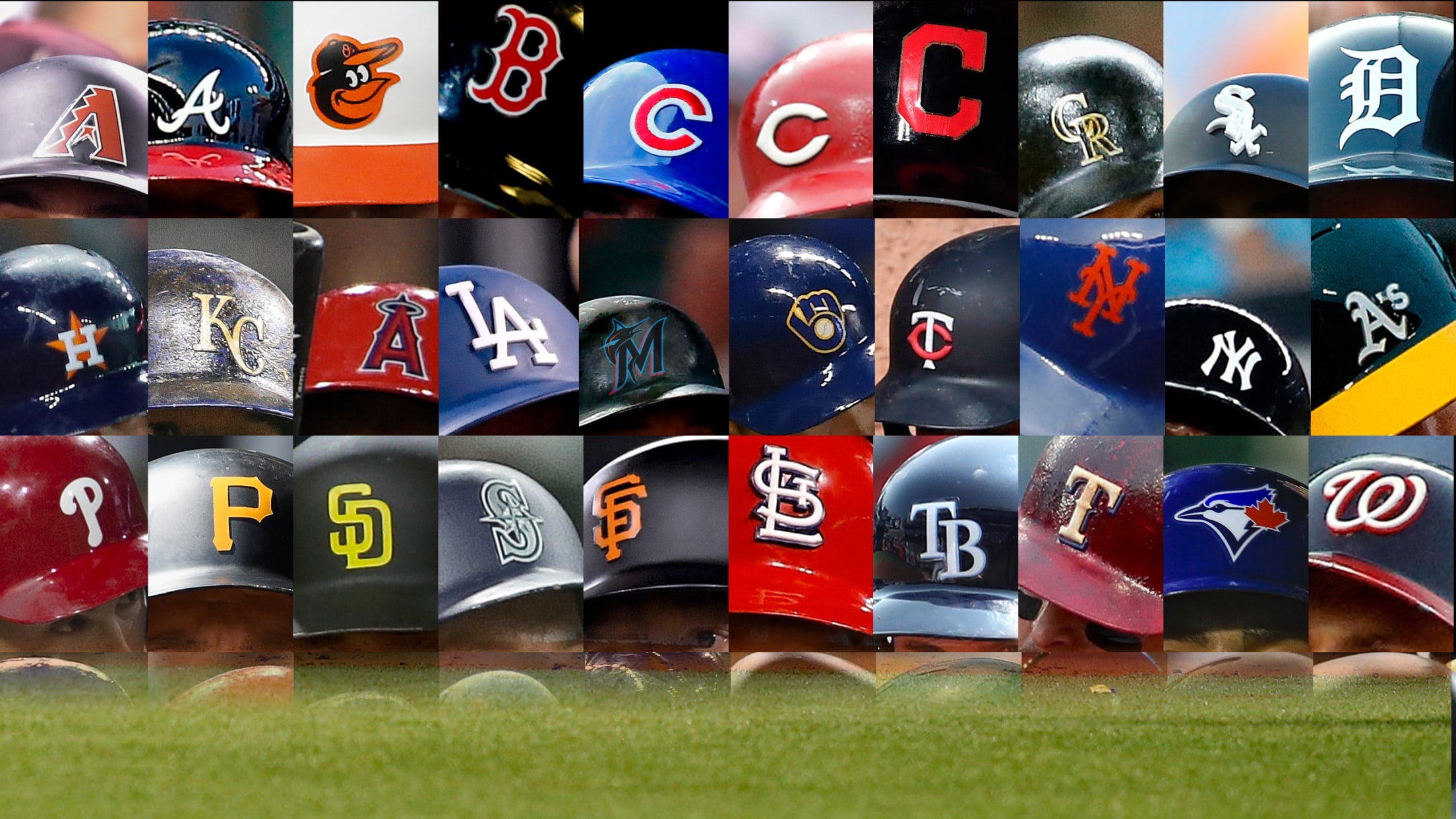 From World Series-clinching victories to no-hitters to dramatic comebacks, all 30 teams had their share of memorable games over the past decade. MLB.com beat reporters rolled out a list of each club's top 10 games of the decade on Monday, and we collected the No. 1 game for all 30
The best World Series of the decade was ...
Winning it all is the greatest honor the sport can offer, and these Fall Classics were the best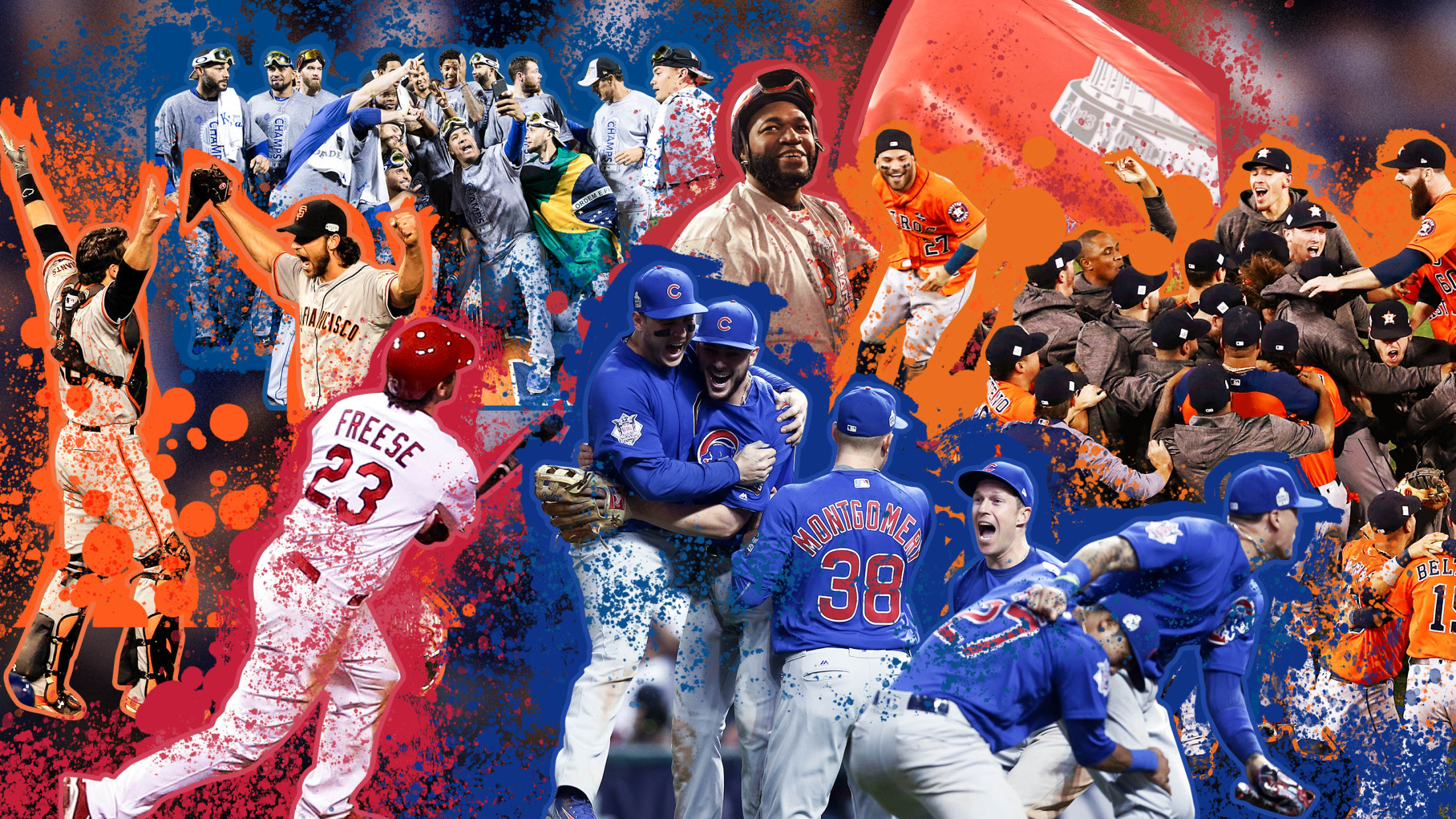 Will Leitch took an in-depth look at the game in 2019 with a series exploring Major League Baseball's Data Decade. From the best World Series, to the best starting pitchers and more, Leitch ranked, dissected and celebrated all the things we loved most about the Great American Pastime during the
These are the 10 best teams of the decade
History will look upon these clubs as the greatest of the era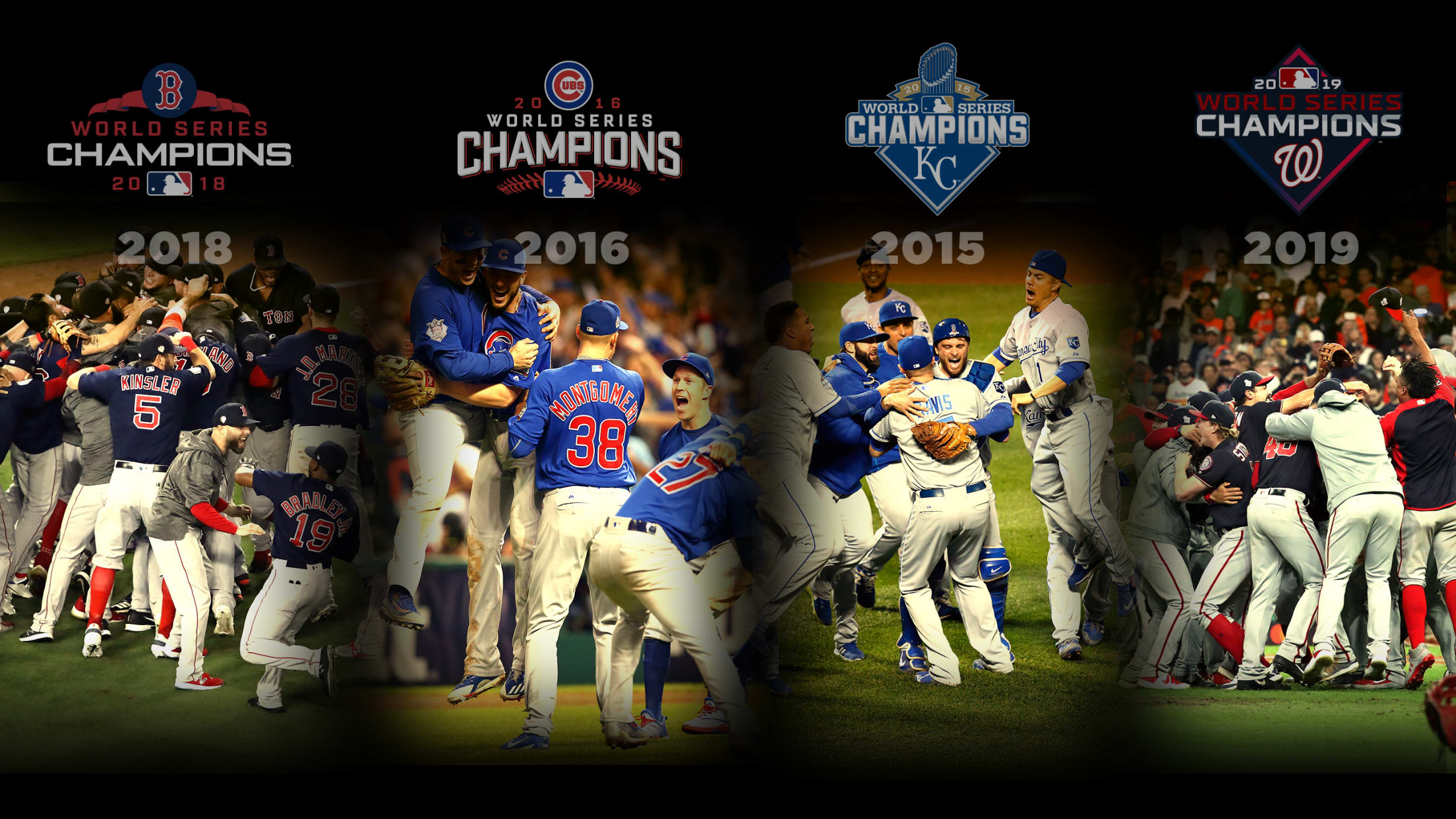 Will Leitch took an in-depth look at the game in 2019 with a series exploring Major League Baseball's Data Decade. From the best World Series, to the best starting pitchers and more, Leitch ranked, dissected and celebrated all the things we loved most about the national pastime during the past
Top 10 Division Series and LCS of the decade
These are the postseason series that defined October drama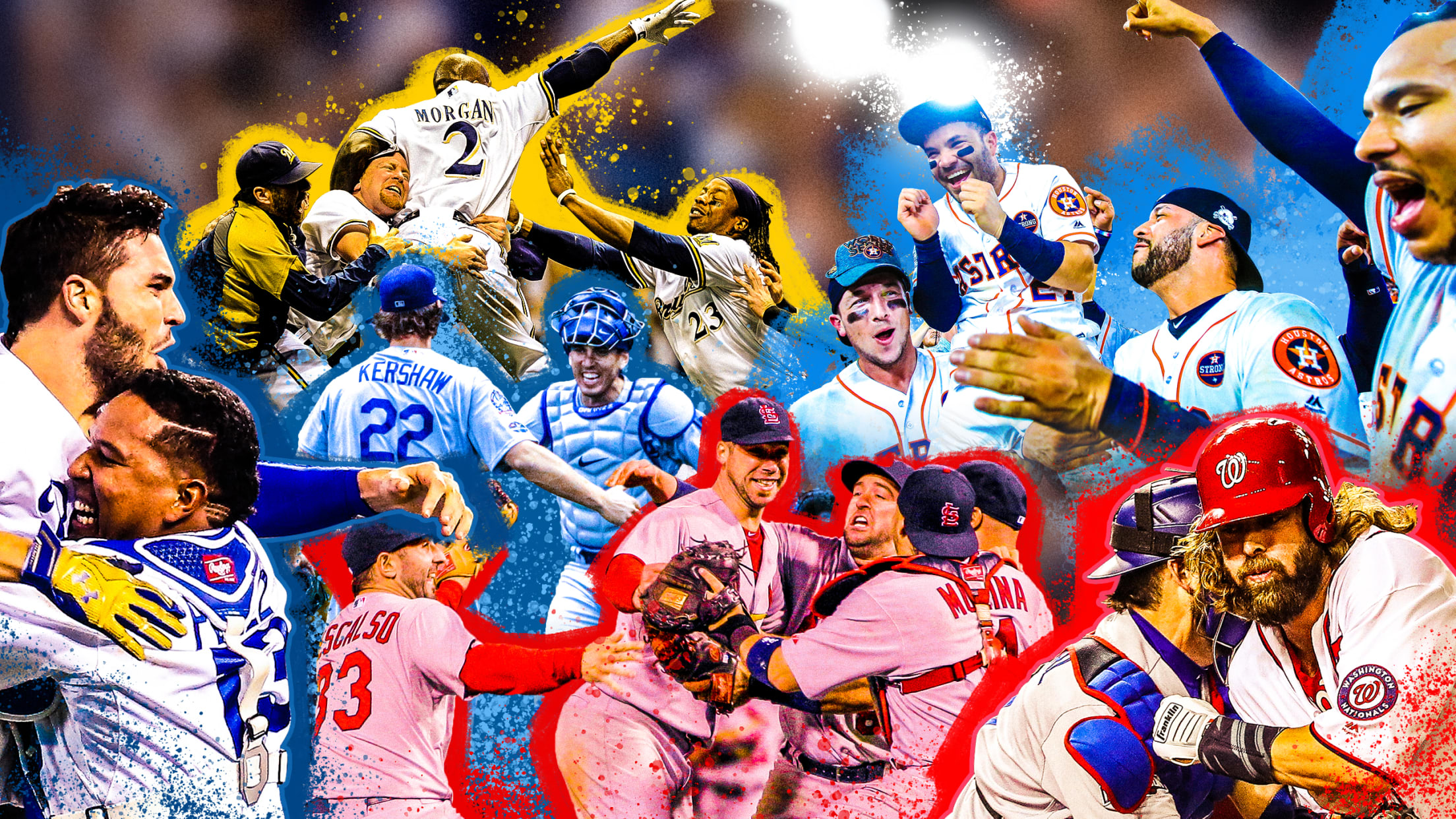 Will Leitch took an in-depth look at the game in 2019 with a series exploring Major League Baseball's Data Decade. From the best World Series, to the best starting pitchers and more, Leitch ranked, dissected and celebrated all the things we loved most about the Great American Pastime during the
The 10 pennant chases of the decade, ranked
It was a decade that featured plenty of excitement down to the last day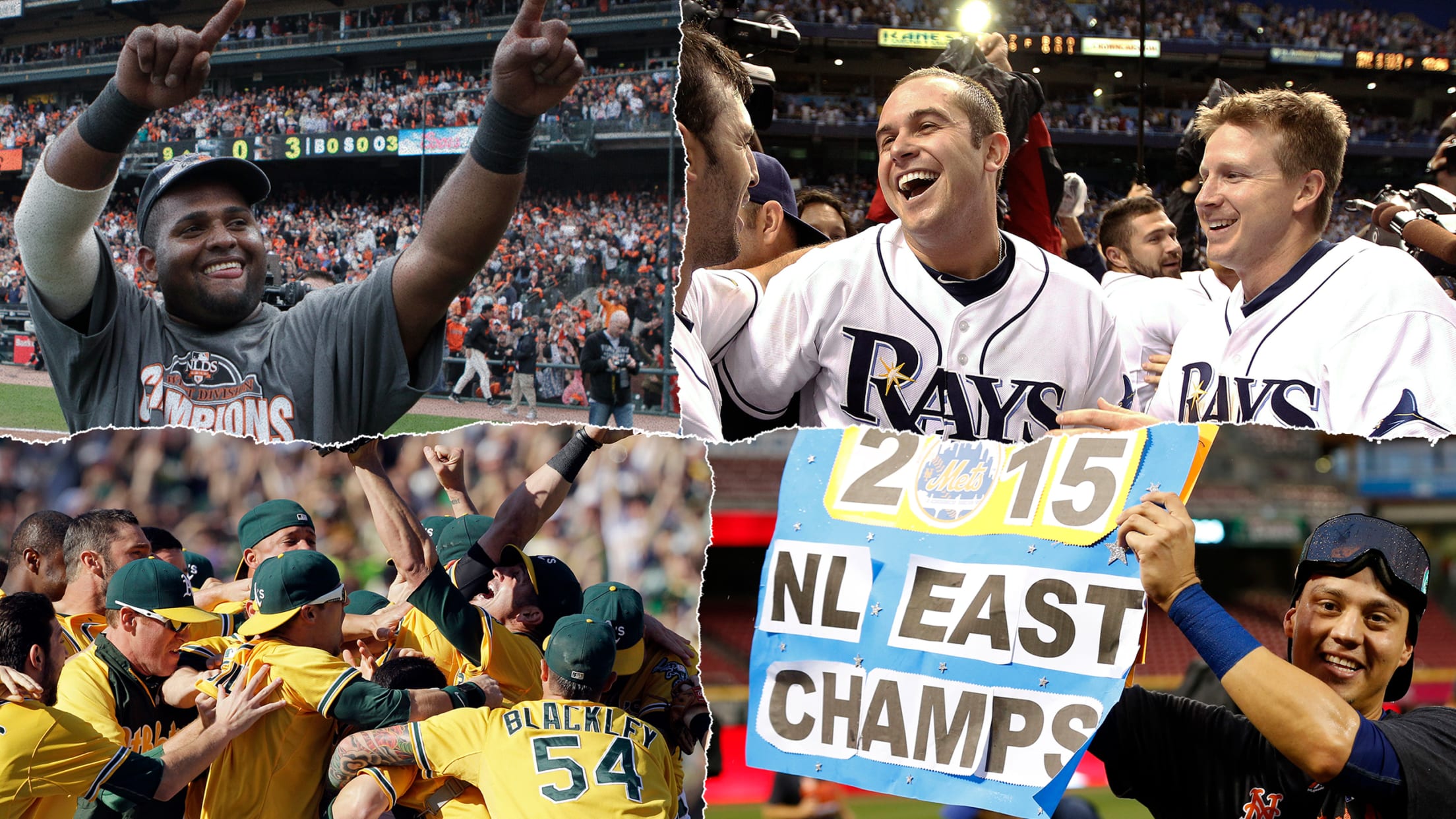 Will Leitch took an in-depth look at the game in 2019 with a series exploring Major League Baseball's Data Decade. From the best World Series, to the best starting pitchers and more, Leitch ranked, dissected and celebrated all the things we loved most about the national pastime during the past
The 10 best individual seasons this decade 
These were the definitive seasons for some of the game's biggest stars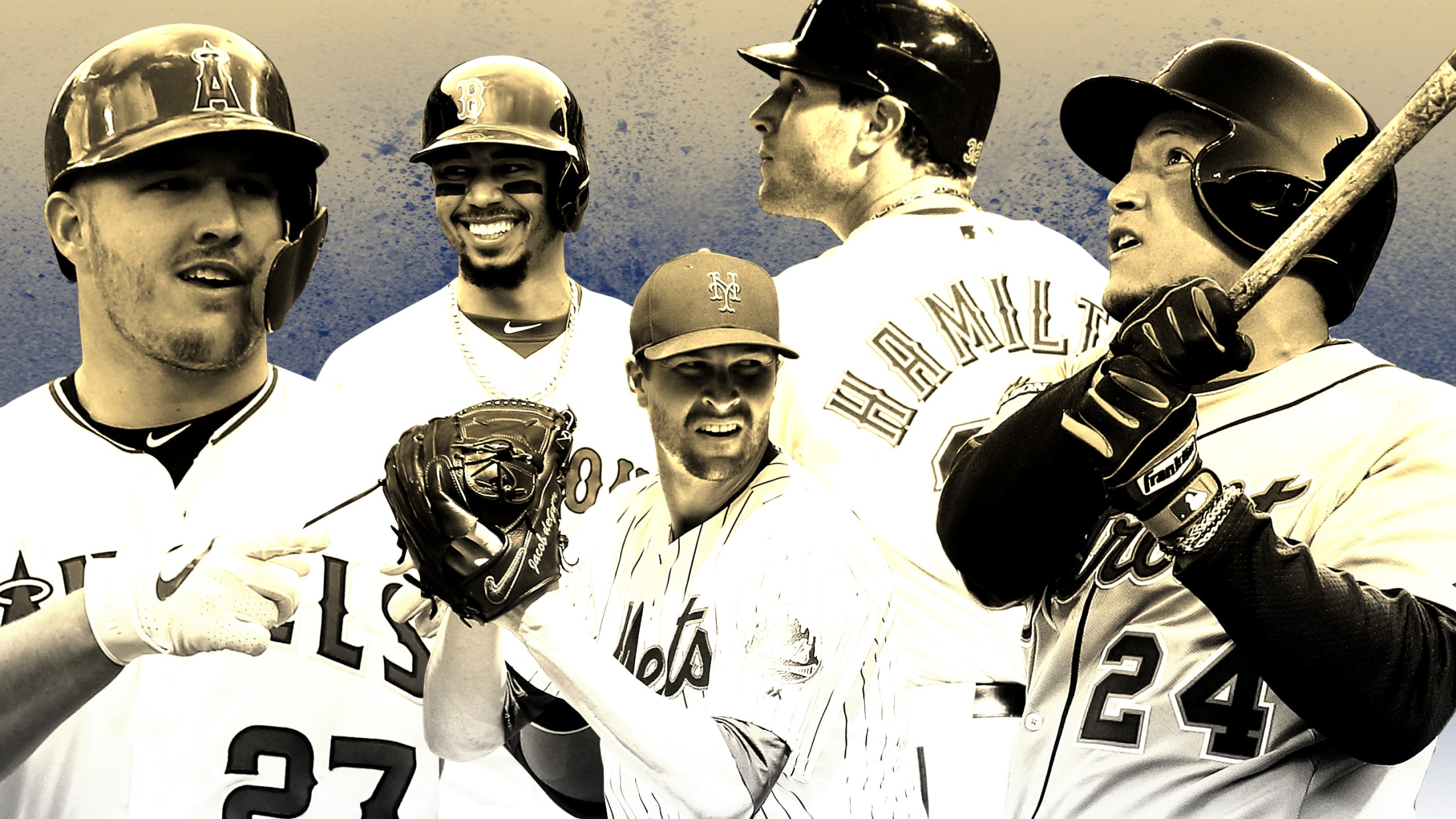 Will Leitch took an in-depth look at the game in 2019 with a series exploring Major League Baseball's Data Decade. From the best World Series, to the best starting pitchers and more, Leitch ranked, dissected and celebrated all the things we loved most about the Great American Pastime during the
The 10 biggest Deadline deals of the decade
Midseason blockbuster deals reshaped clubs and pennant races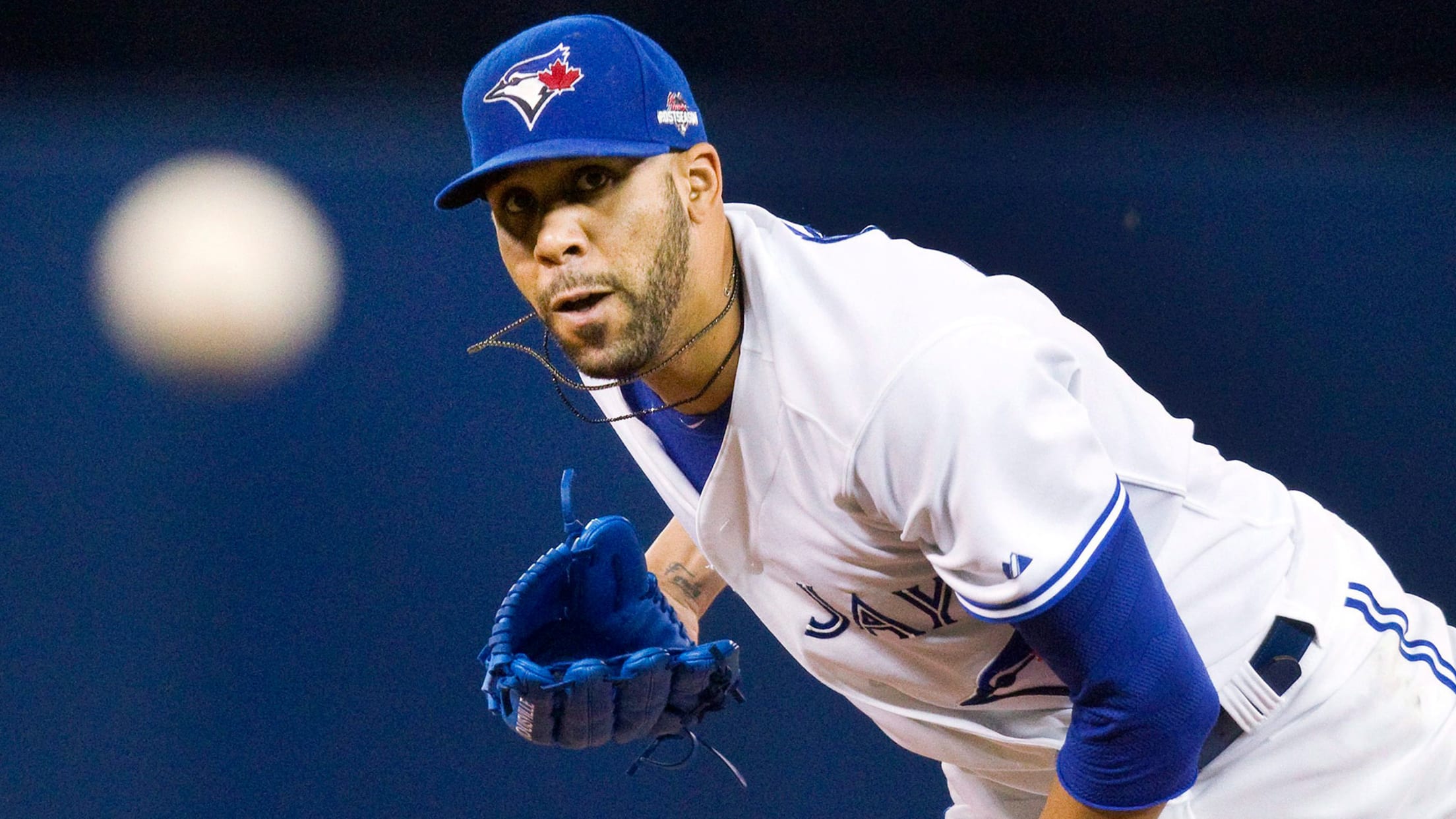 Will Leitch took an in-depth look at the game in 2019 with a series exploring Major League Baseball's Data Decade. From the best World Series, to the best starting pitchers and more, Leitch ranked, dissected and celebrated all the things we loved most about the Great American Pastime during the
Top 10 free-agent deals of the decade
These are the deals that worked out great for both player and team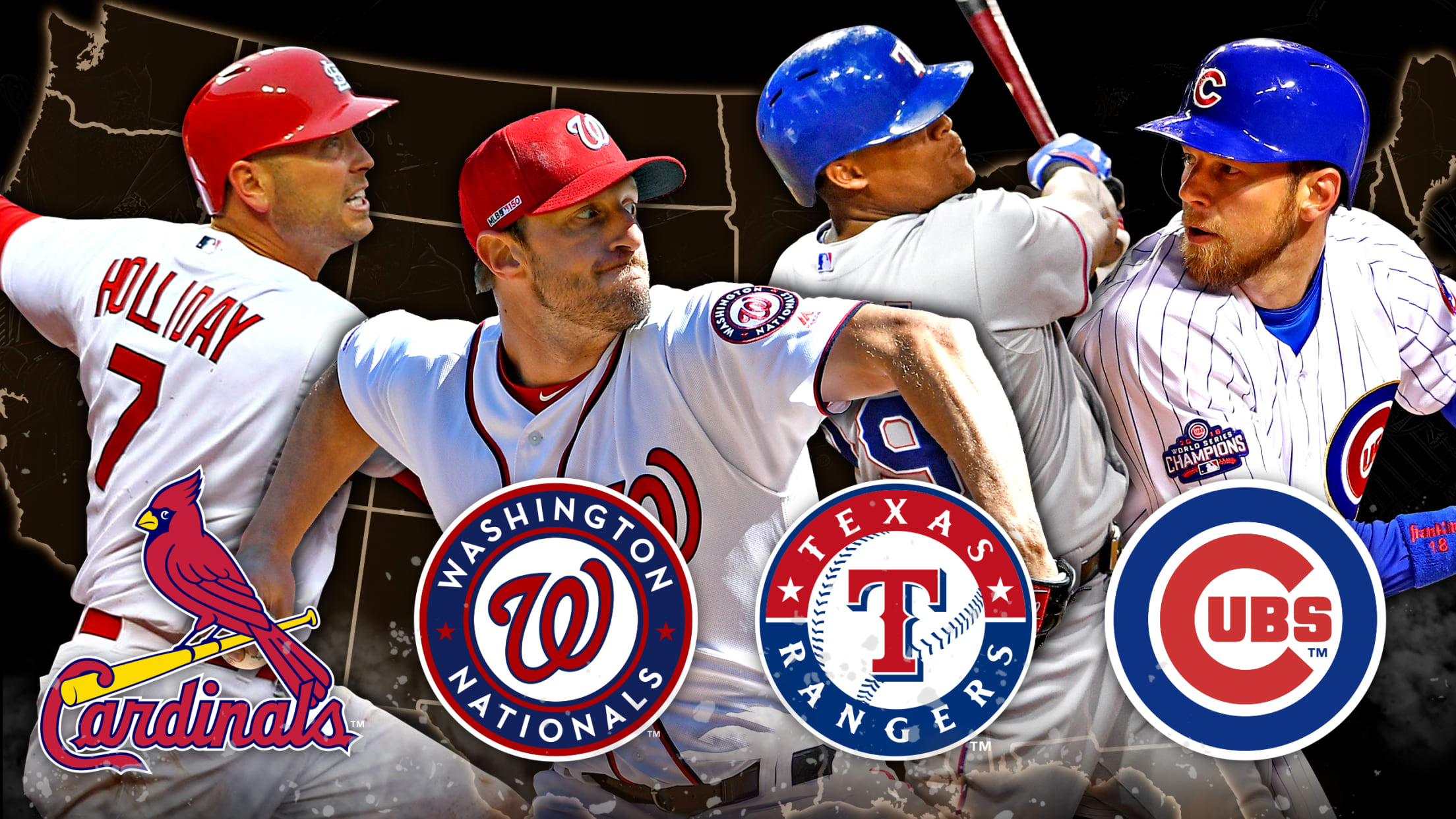 Will Leitch took an in-depth look at the game in 2019 with a series exploring Major League Baseball's Data Decade. From the best World Series, to the best starting pitchers and more, Leitch ranked, dissected and celebrated all the things we loved most about the Great American Pastime during the
These are the best All-Star Games this decade
Ranking every Midsummer Classic from 2010-19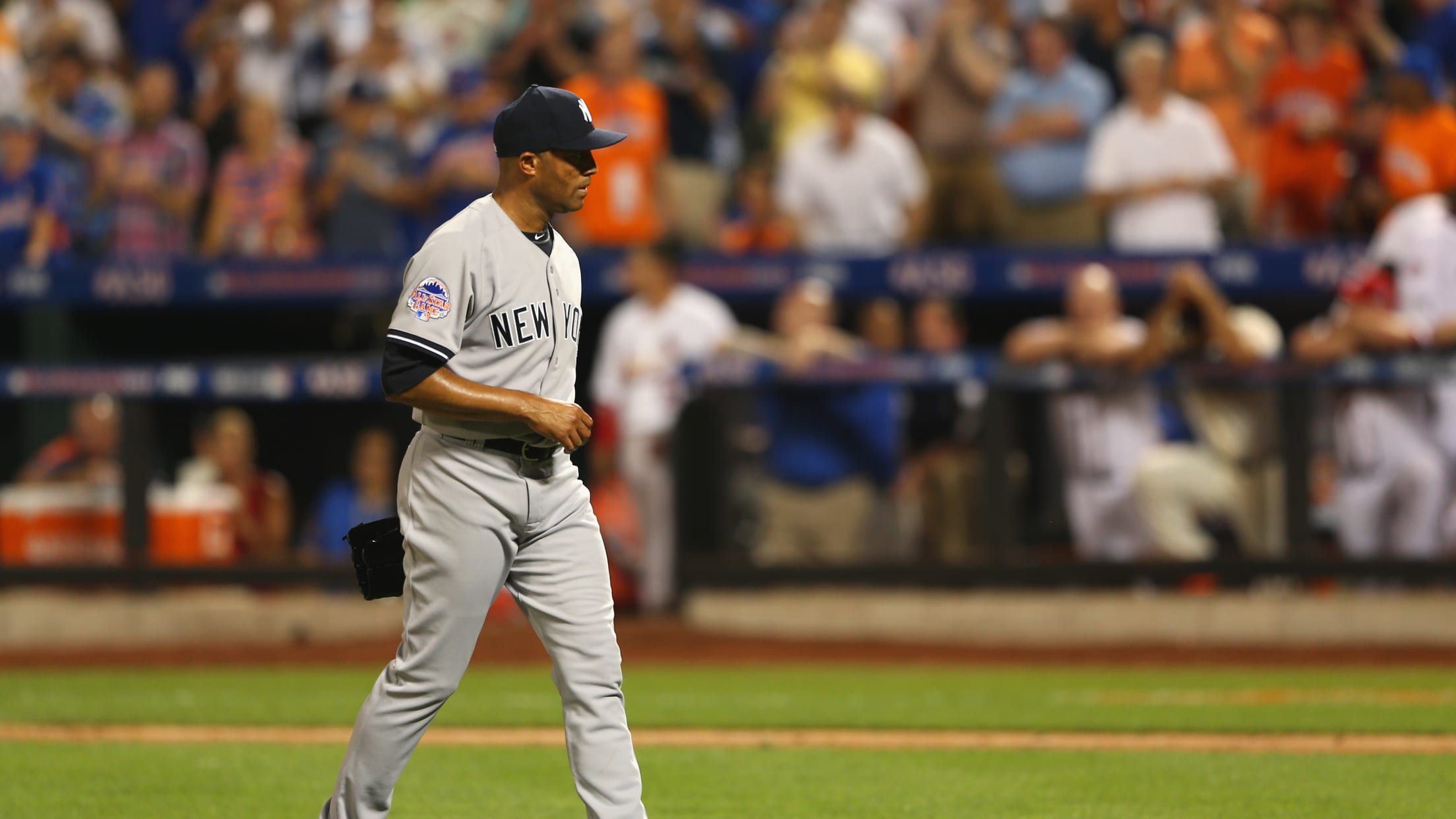 Will Leitch took an in-depth look at the game in 2019 with a series exploring Major League Baseball's Data Decade. From the best World Series, to the best starting pitchers and more, Leitch ranked, dissected and celebrated all the things we loved most about the Great American Pastime during the
Top 10 starting pitchers of the decade
At a position that changed dramatically in 10 years, these are the best starters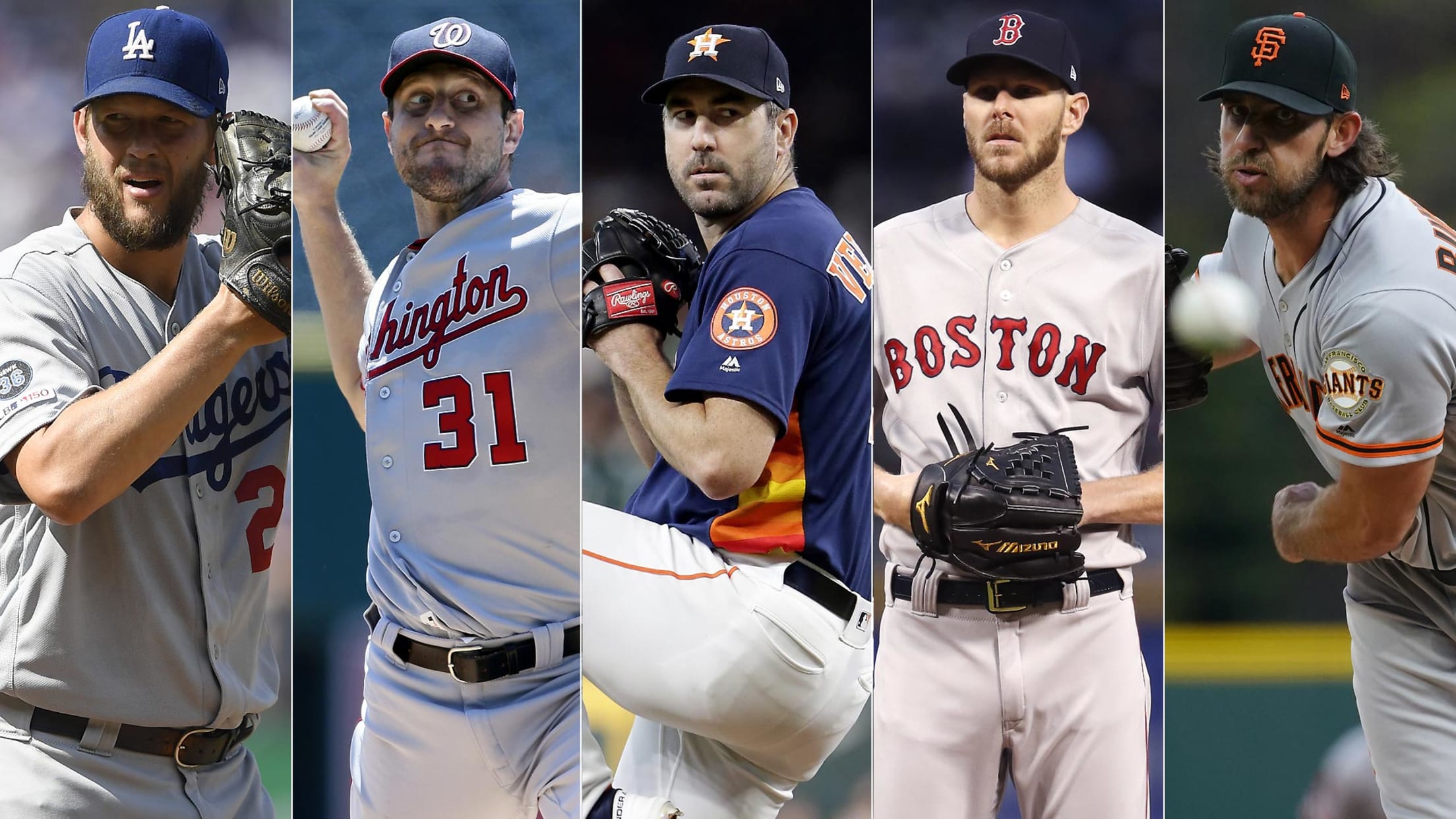 Will Leitch took an in-depth look at the game in 2019 with a series exploring Major League Baseball's Data Decade. From the best World Series, to the best starting pitchers and more, Leitch ranked, dissected and celebrated all the things we loved most about the Great American Pastime during the
Top 10 relievers of the decade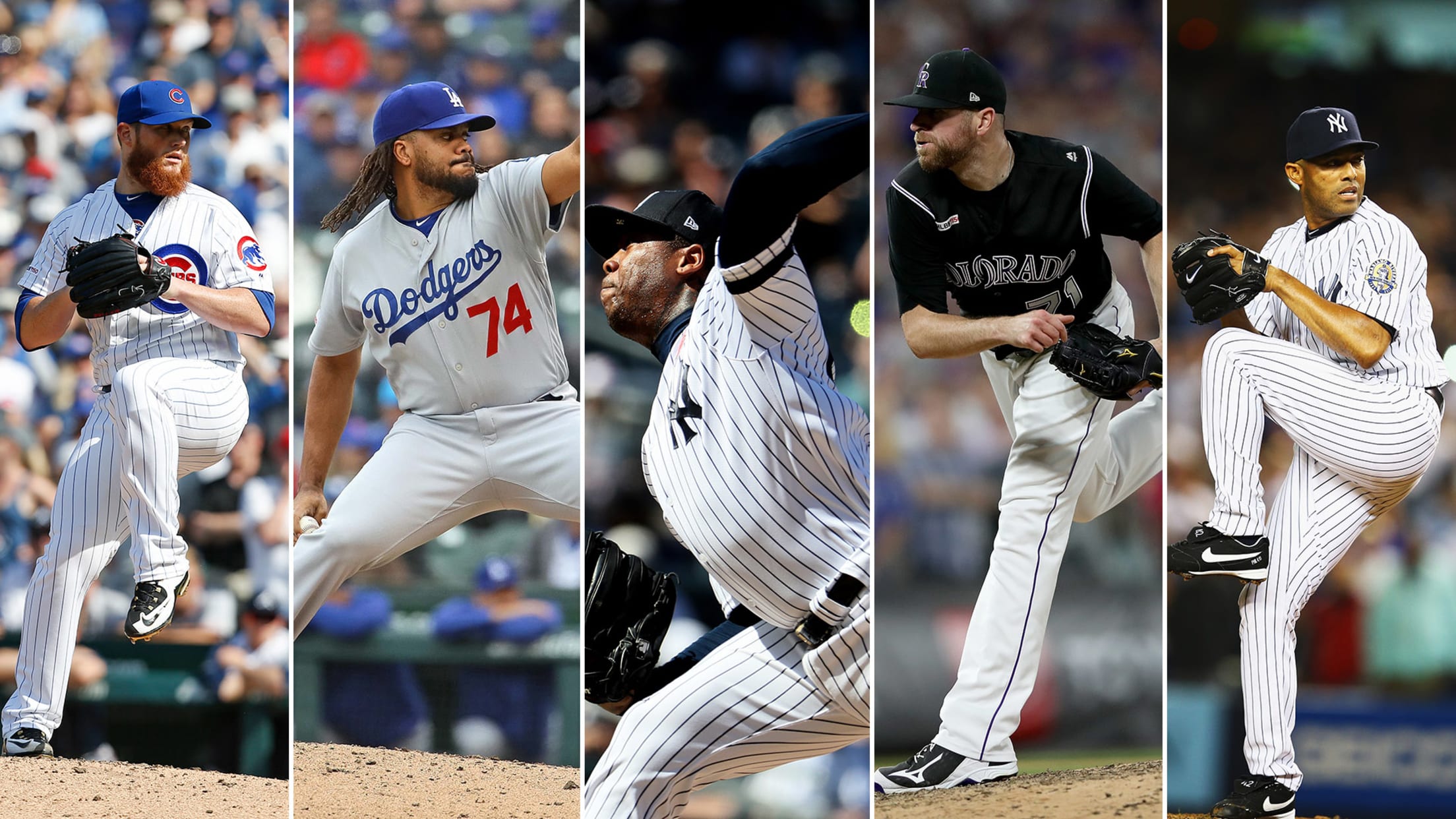 Will Leitch took an in-depth look at the game in 2019 with a series exploring Major League Baseball's Data Decade. From the best World Series, to the best starting pitchers and more, Leitch ranked, dissected and celebrated all the things we loved most about the Great American Pastime during the
Top 10 catchers of the decade
These rugged field generals are the game's pre-eminent backstops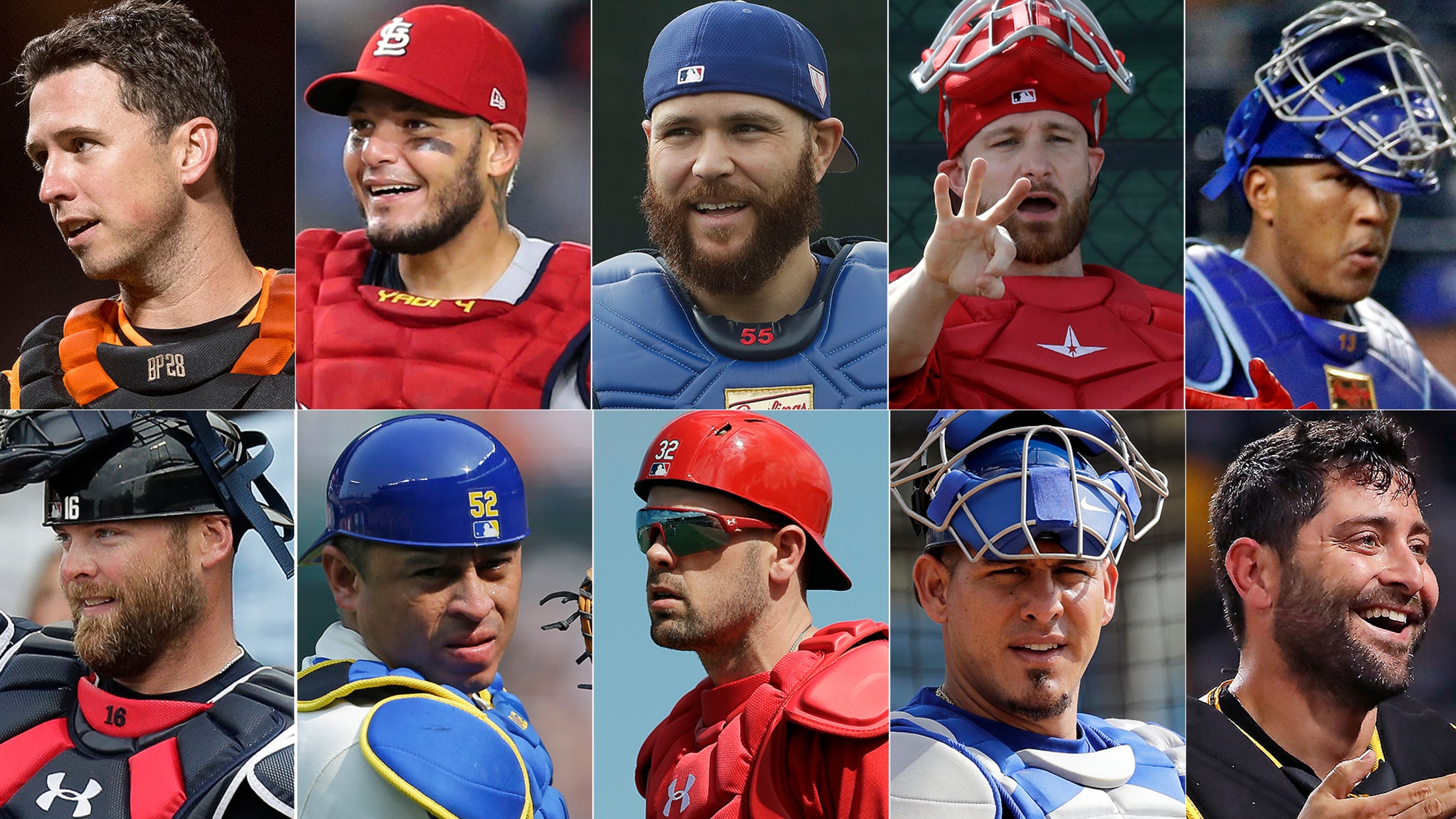 Will Leitch took an in-depth look at the game in 2019 with a series exploring Major League Baseball's Data Decade. From the best World Series, to the best starting pitchers and more, Leitch ranked, dissected and celebrated all the things we loved most about the Great American Pastime during the
Top 10 first basemen of the decade
These superstar sluggers stood out as the corner position's best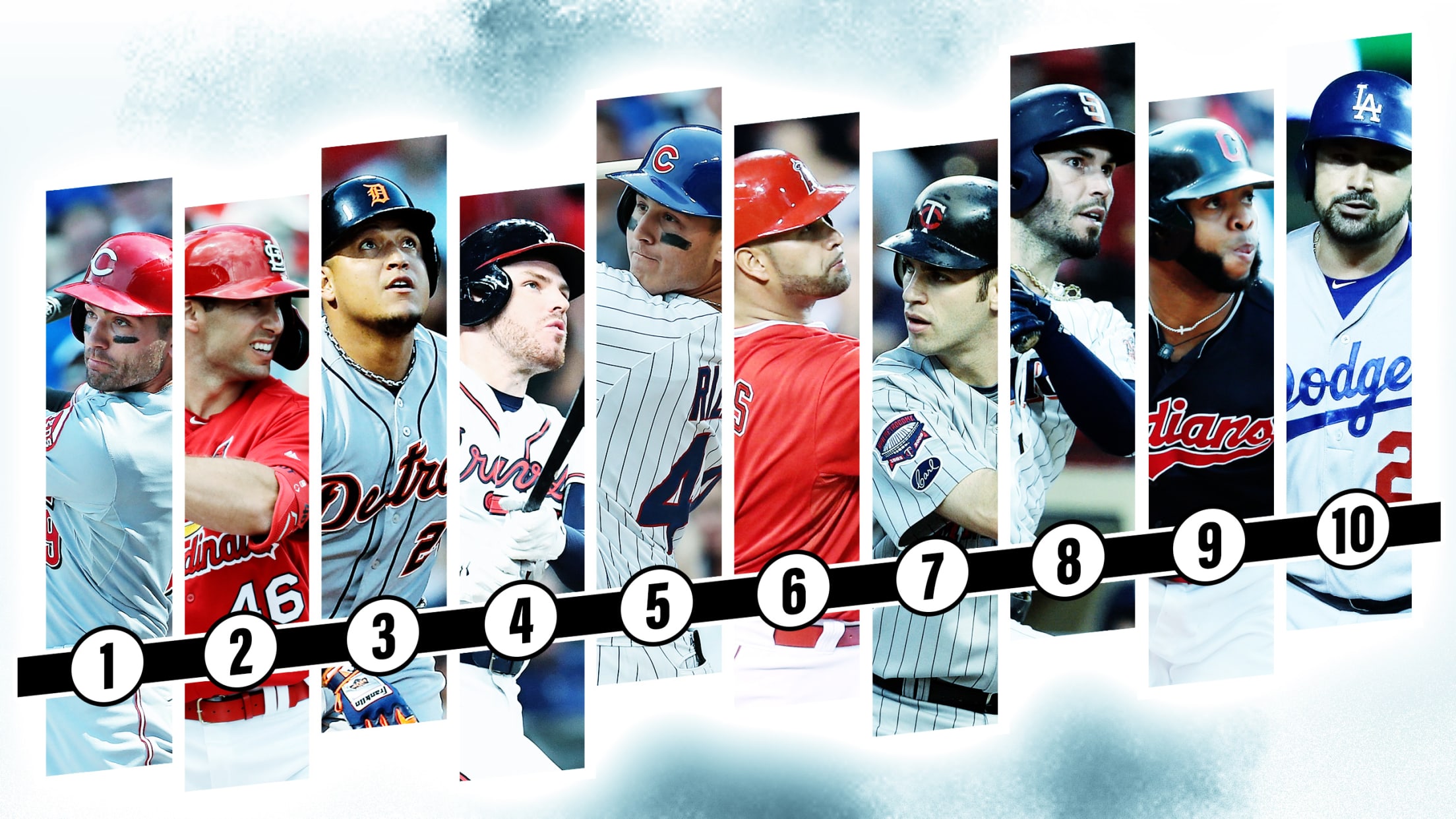 Will Leitch took an in-depth look at the game in 2019 with a series exploring Major League Baseball's Data Decade. From the best World Series, to the best starting pitchers and more, Leitch ranked, dissected and celebrated all the things we loved most about the Great American Pastime during the
Top 10 second basemen of the decade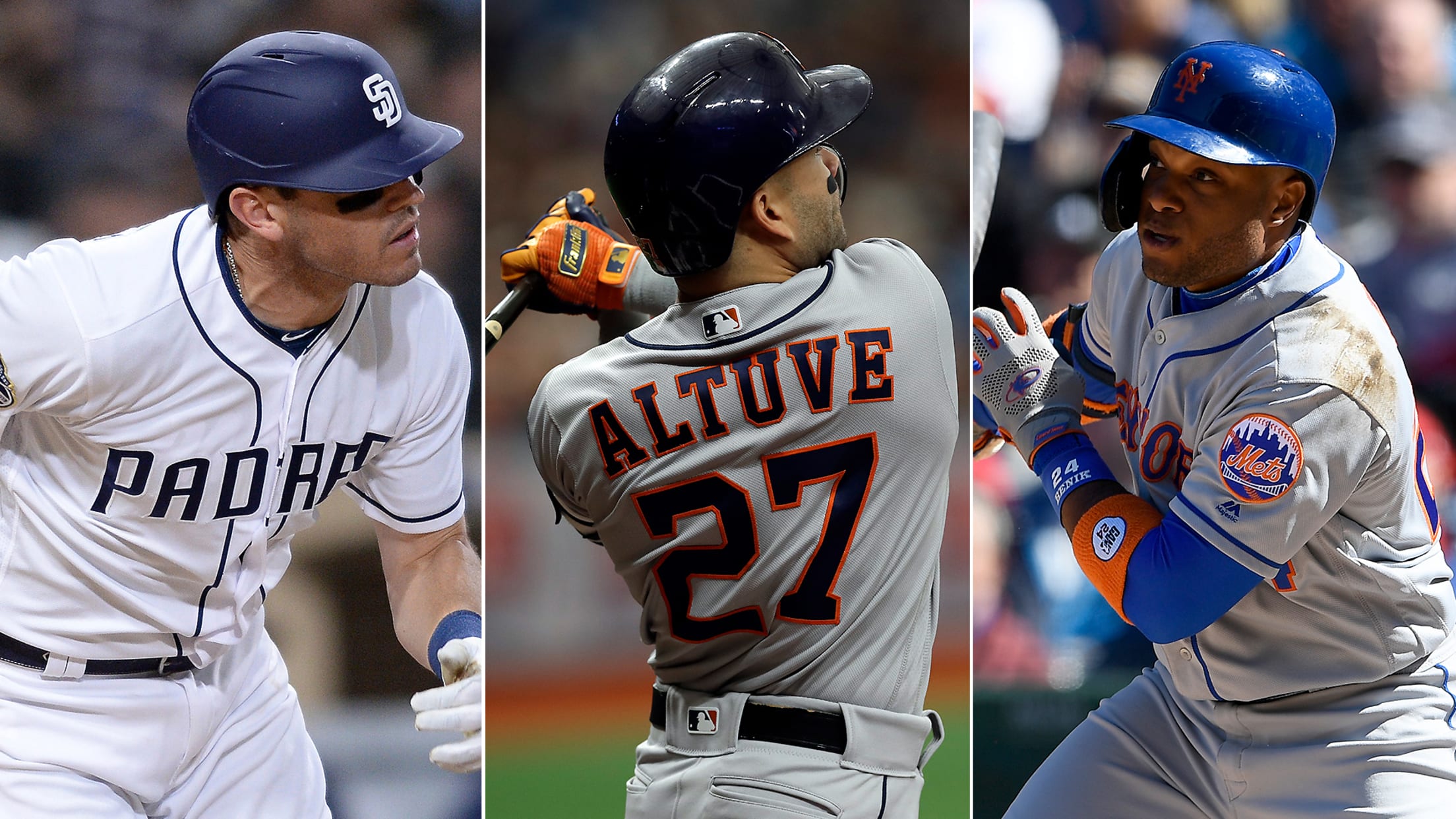 Will Leitch took an in-depth look at the game in 2019 with a series exploring Major League Baseball's Data Decade. From the best World Series, to the best starting pitchers and more, Leitch ranked, dissected and celebrated all the things we loved most about the Great American Pastime during the
Top 10 third basemen of the decade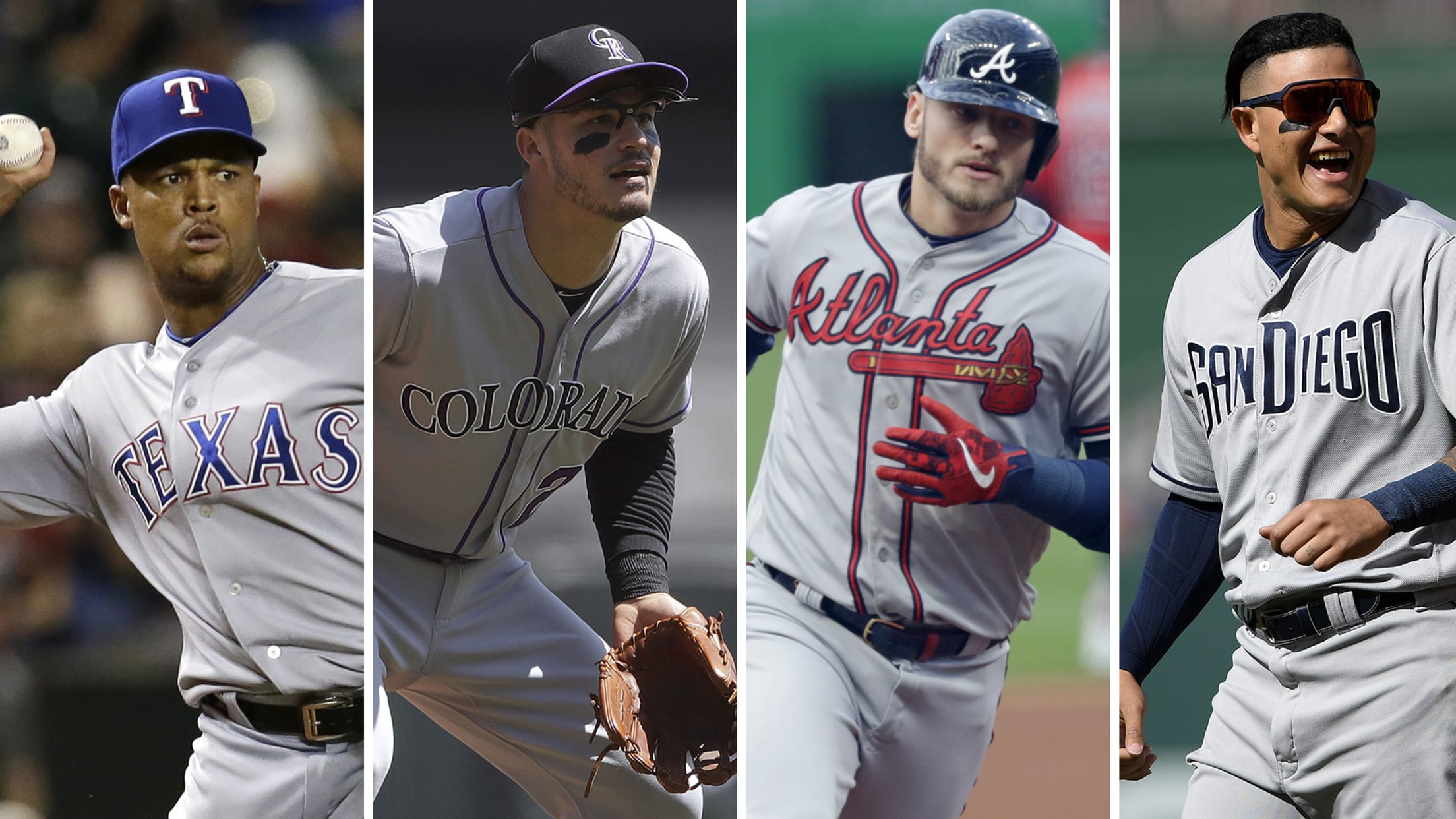 Will Leitch took an in-depth look at the game in 2019 with a series exploring Major League Baseball's Data Decade. From the best World Series, to the best starting pitchers and more, Leitch ranked, dissected and celebrated all the things we loved most about the Great American Pastime during the
Top 10 shortstops of the decade
Young, multidimensional players populate this talented list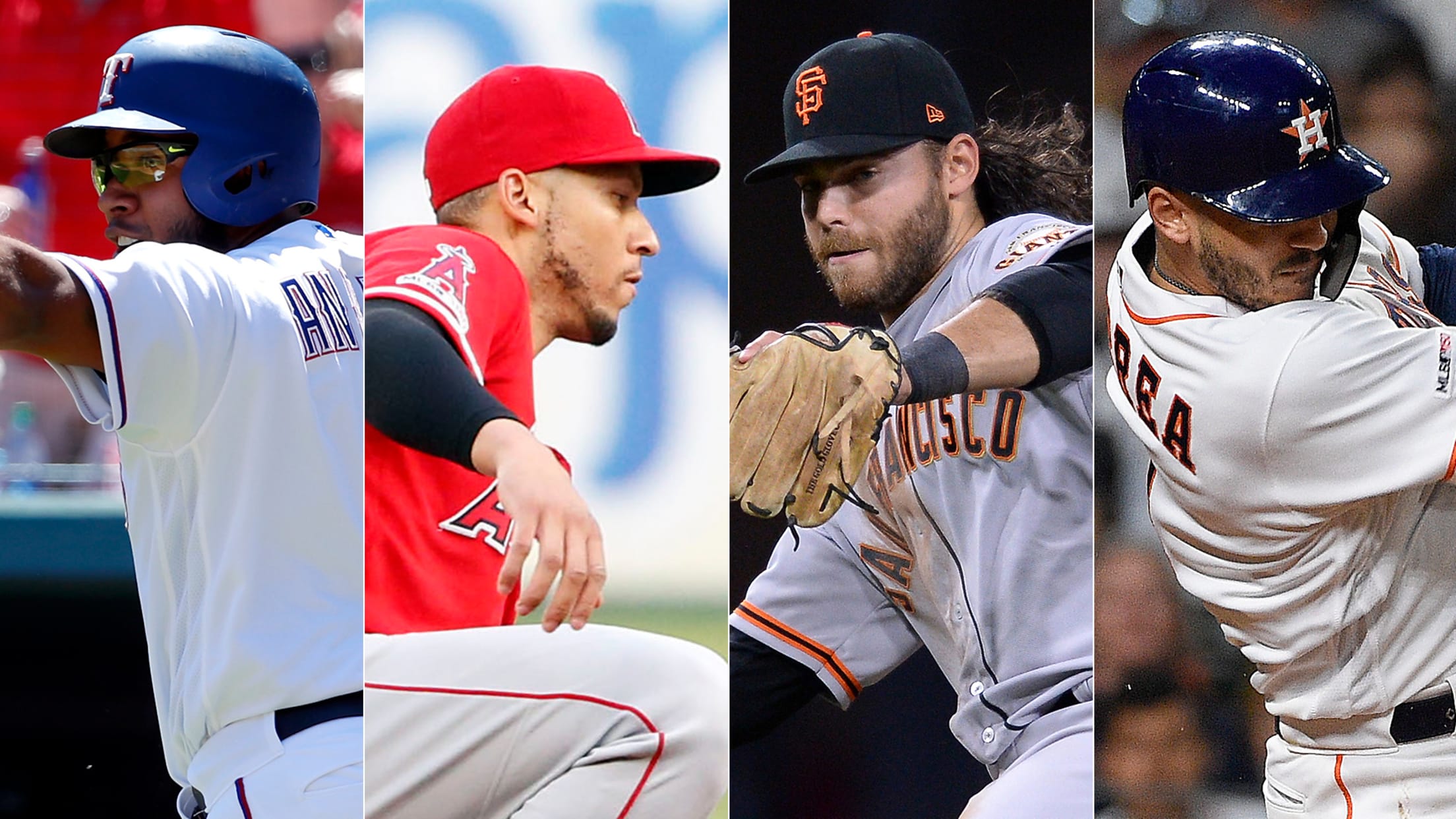 Will Leitch took an in-depth look at the game in 2019 with a series exploring Major League Baseball's Data Decade. From the best World Series, to the best starting pitchers and more, Leitch ranked, dissected and celebrated all the things we loved most about the Great American Pastime during the
Top 10 left fielders of the decade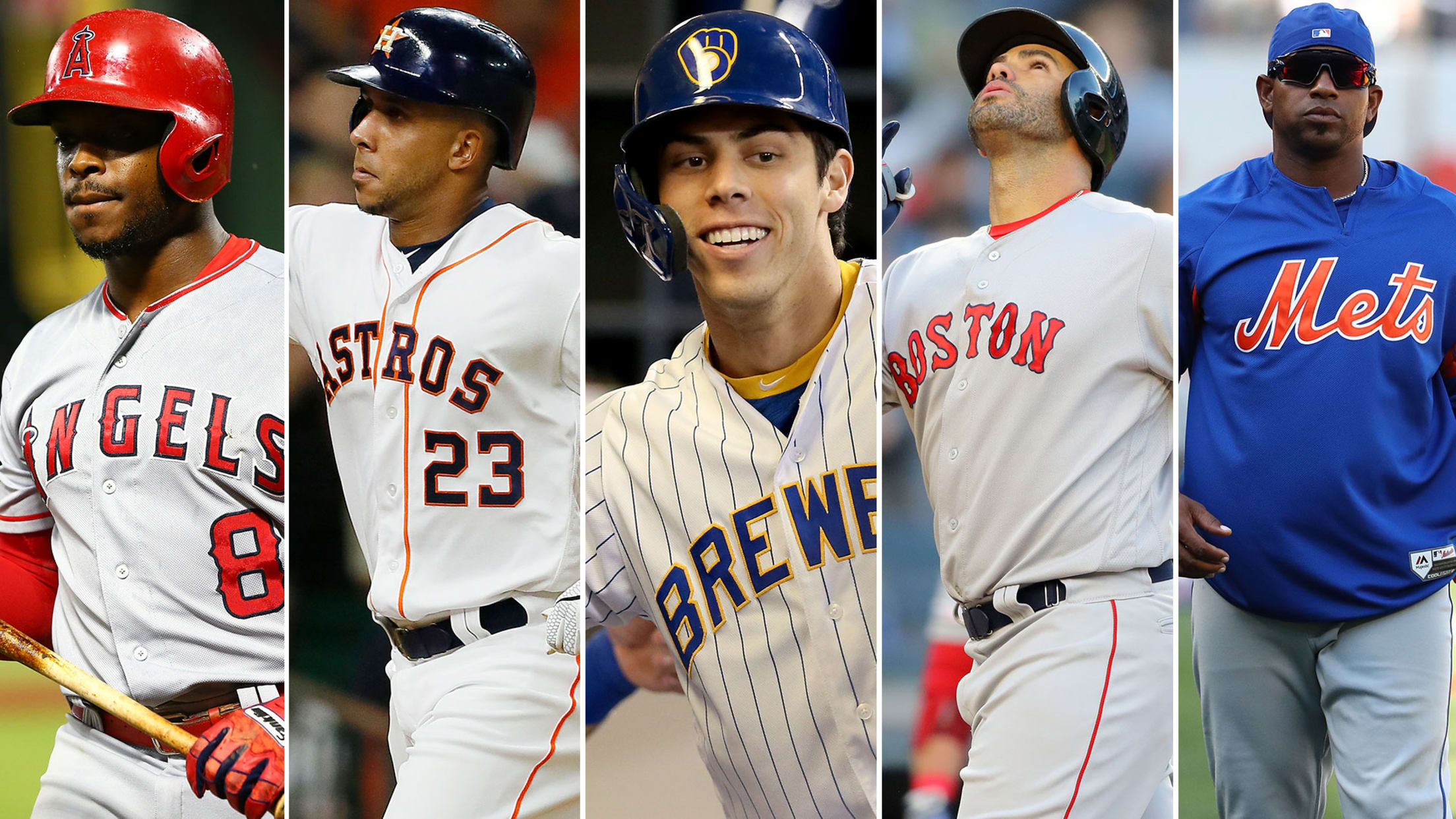 Will Leitch took an in-depth look at the game in 2019 with a series exploring Major League Baseball's Data Decade. From the best World Series, to the best starting pitchers and more, Leitch ranked, dissected and celebrated all the things we loved most about the Great American Pastime during the
10 best center fielders of the decade
Some of the decade's most dynamic players roamed this glamorous position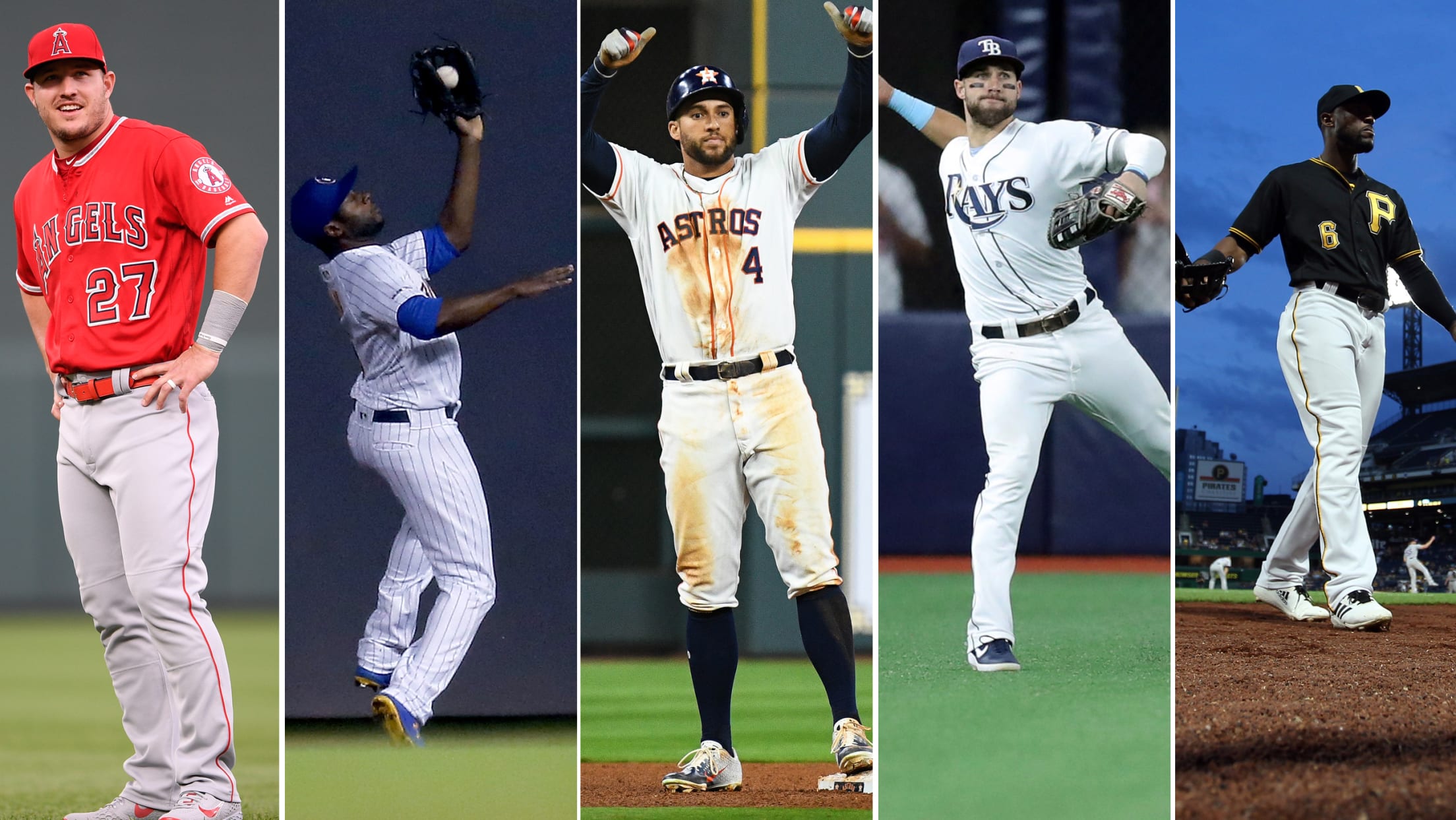 Will Leitch took an in-depth look at the game in 2019 with a series exploring Major League Baseball's Data Decade. From the best World Series, to the best starting pitchers and more, Leitch ranked, dissected and celebrated all the things we loved most about the Great American Pastime during the
10 best right fielders of the decade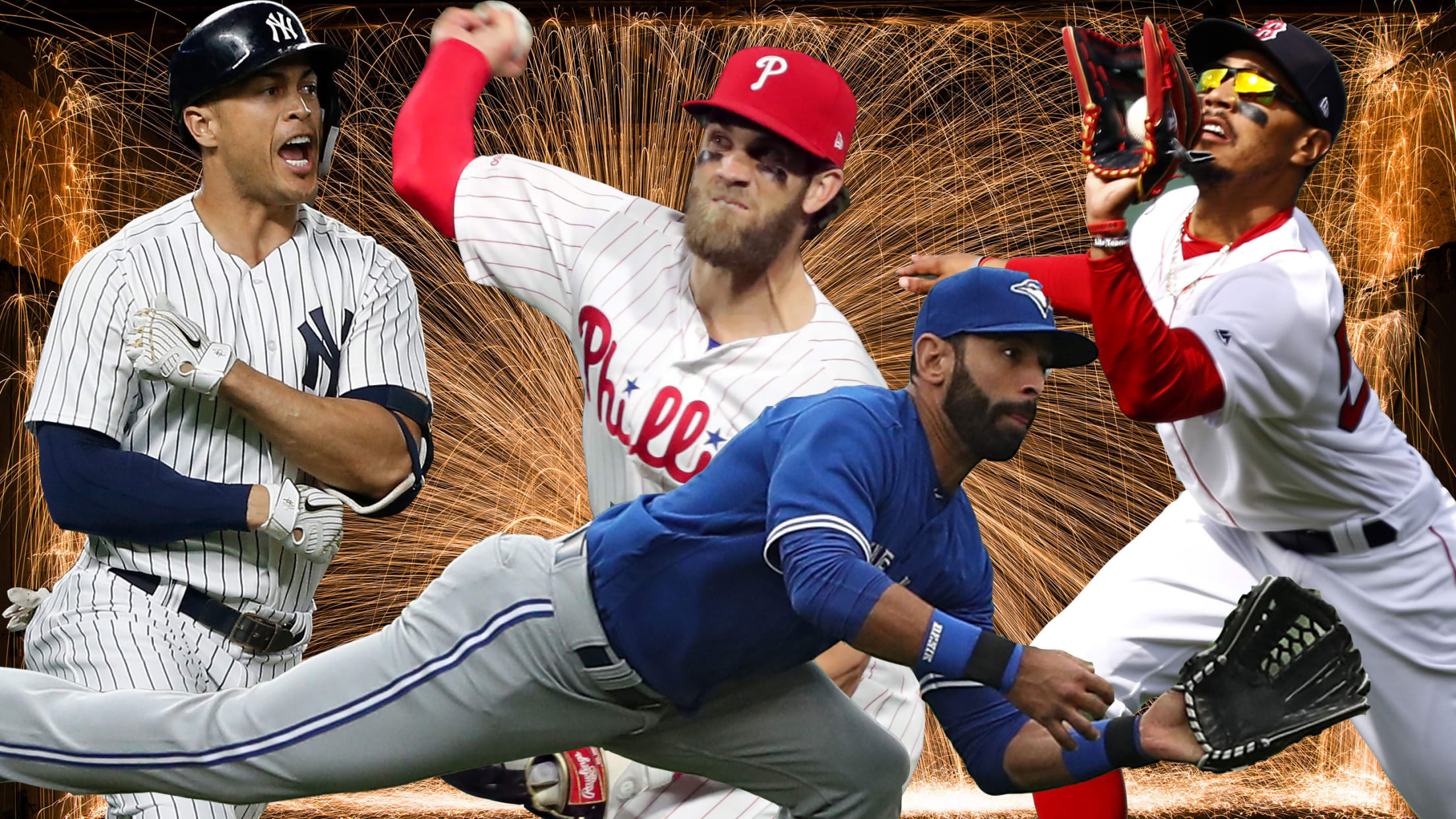 Will Leitch took an in-depth look at the game in 2019 with a series exploring Major League Baseball's Data Decade. From the best World Series, to the best starting pitchers and more, Leitch ranked, dissected and celebrated all the things we loved most about the Great American Pastime during the
Top 10 managers of the decade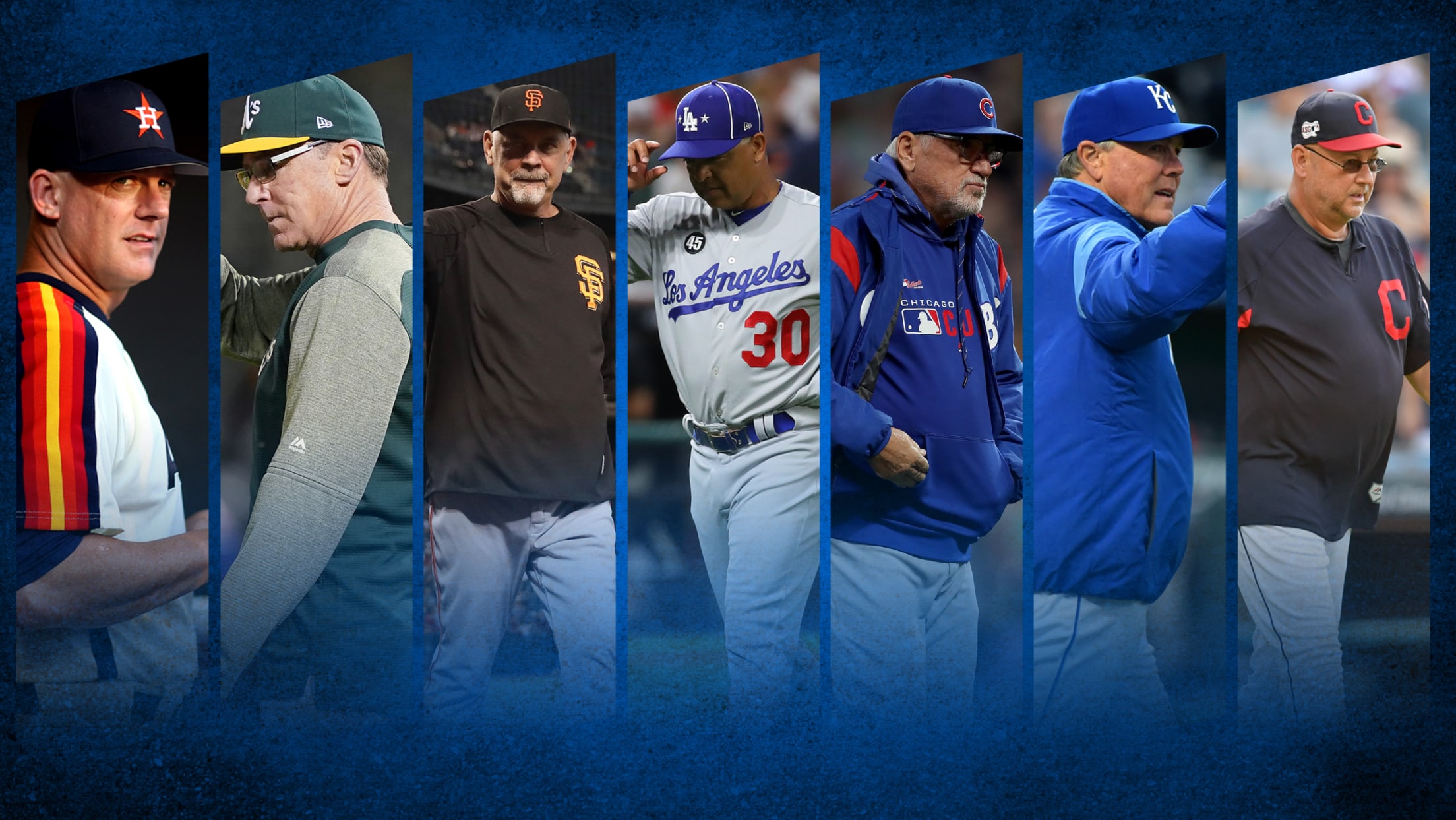 Will Leitch took an in-depth look at the game in 2019 with a series exploring Major League Baseball's Data Decade. From the best World Series, to the best starting pitchers and more, Leitch ranked, dissected and celebrated all the things we loved most about the Great American Pastime during the