Yaz wanted no part of her. Meet Joan Joyce
She struck out Hank Aaron, scared Yaz and baffled Ted Williams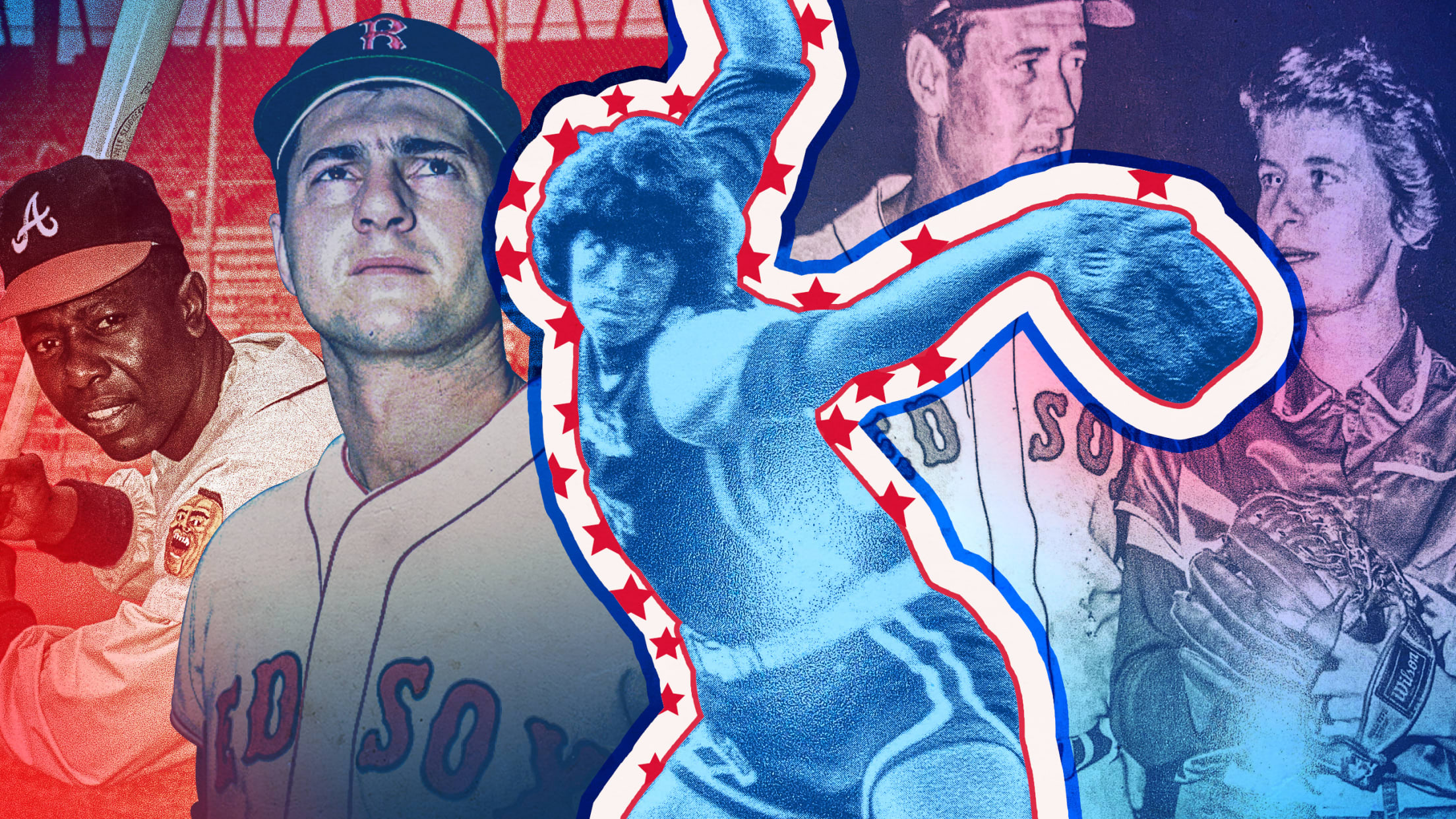 "I was never gonna let anybody beat me at anything. I was so competitive. When I was facing Ted Williams, I was facing Ted Williams. Yeah he probably should've hit me, but he didn't."
'06 White Sox: Year that could have been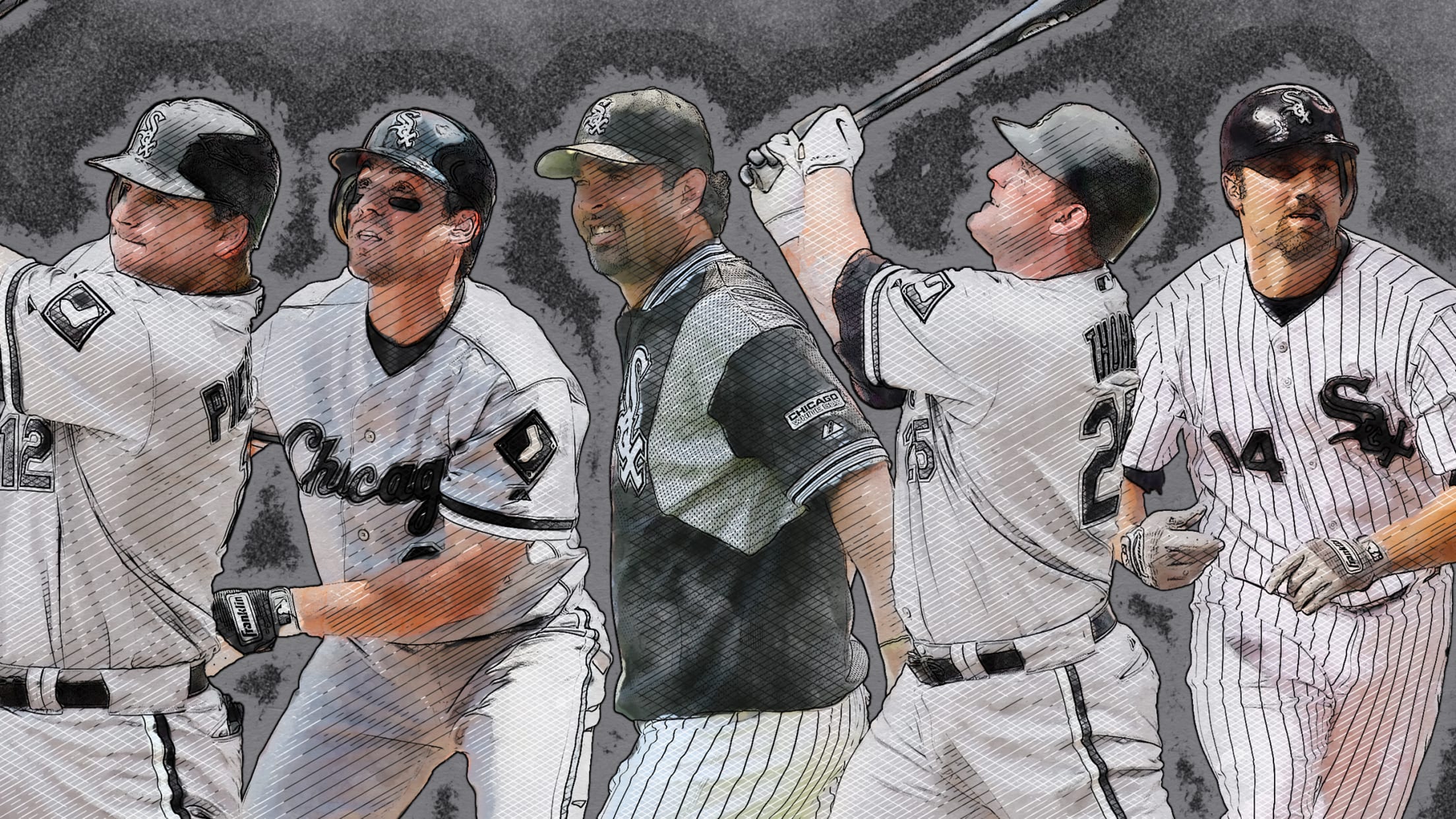 The story of the 2005 Chicago White Sox and their magical run to a World Series title doesn't end after the parade down Chicago's Magnificent Mile. What often gets lost while reminiscing about that storybook season is reflecting on the year that followed. That 2005 team was one for the
Why this submariner could reach great heights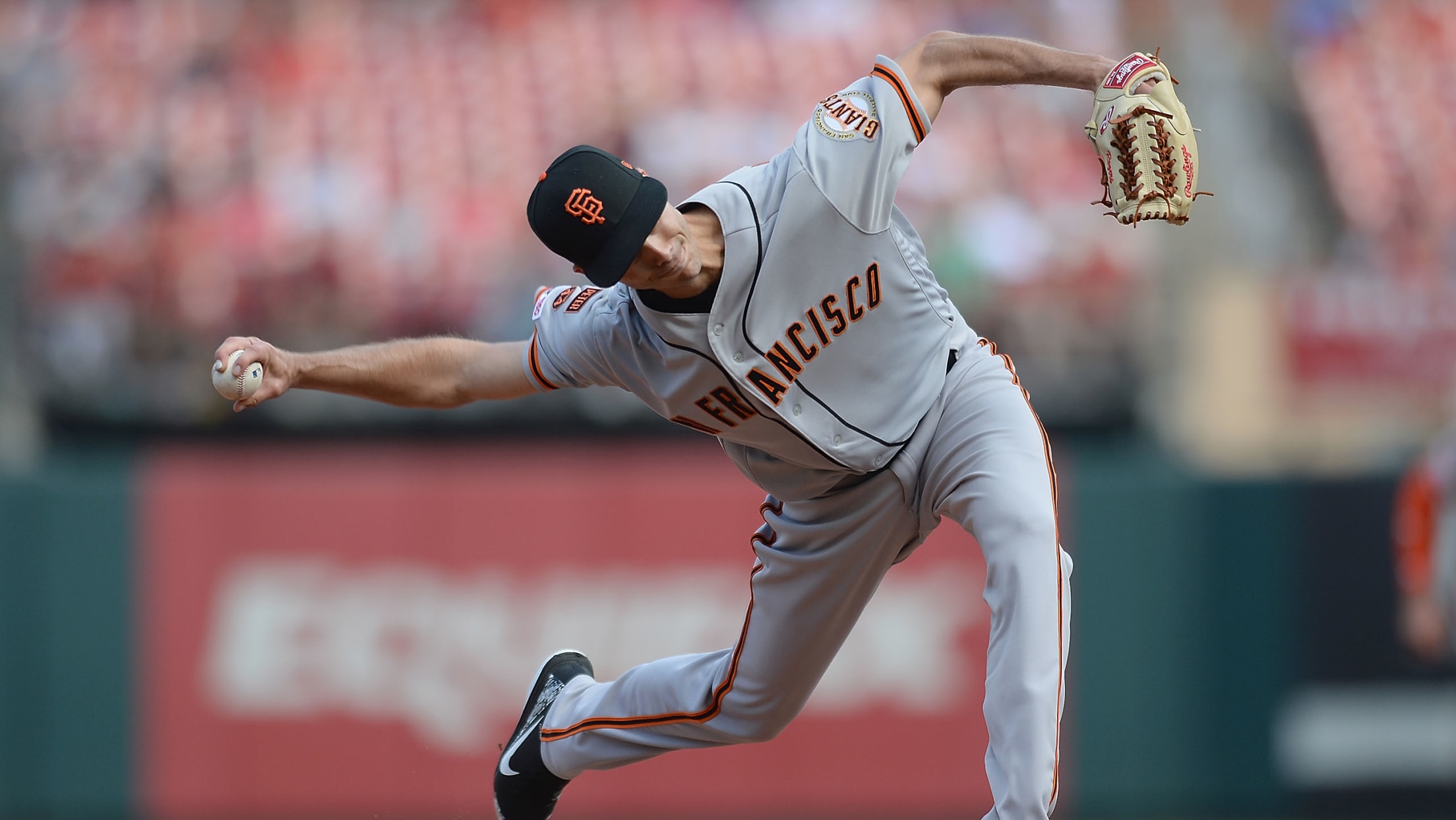 The season was five months old and the dog days had set in by the night of Aug. 27, 2019. A full slate of Tuesday night games was humming along. Pitchers across the Major Leagues rode the top of the zone with blazing fastballs. Nasty curveballs and sliders were cut
Reliving Jackson's 149-pitch no-no 10 years later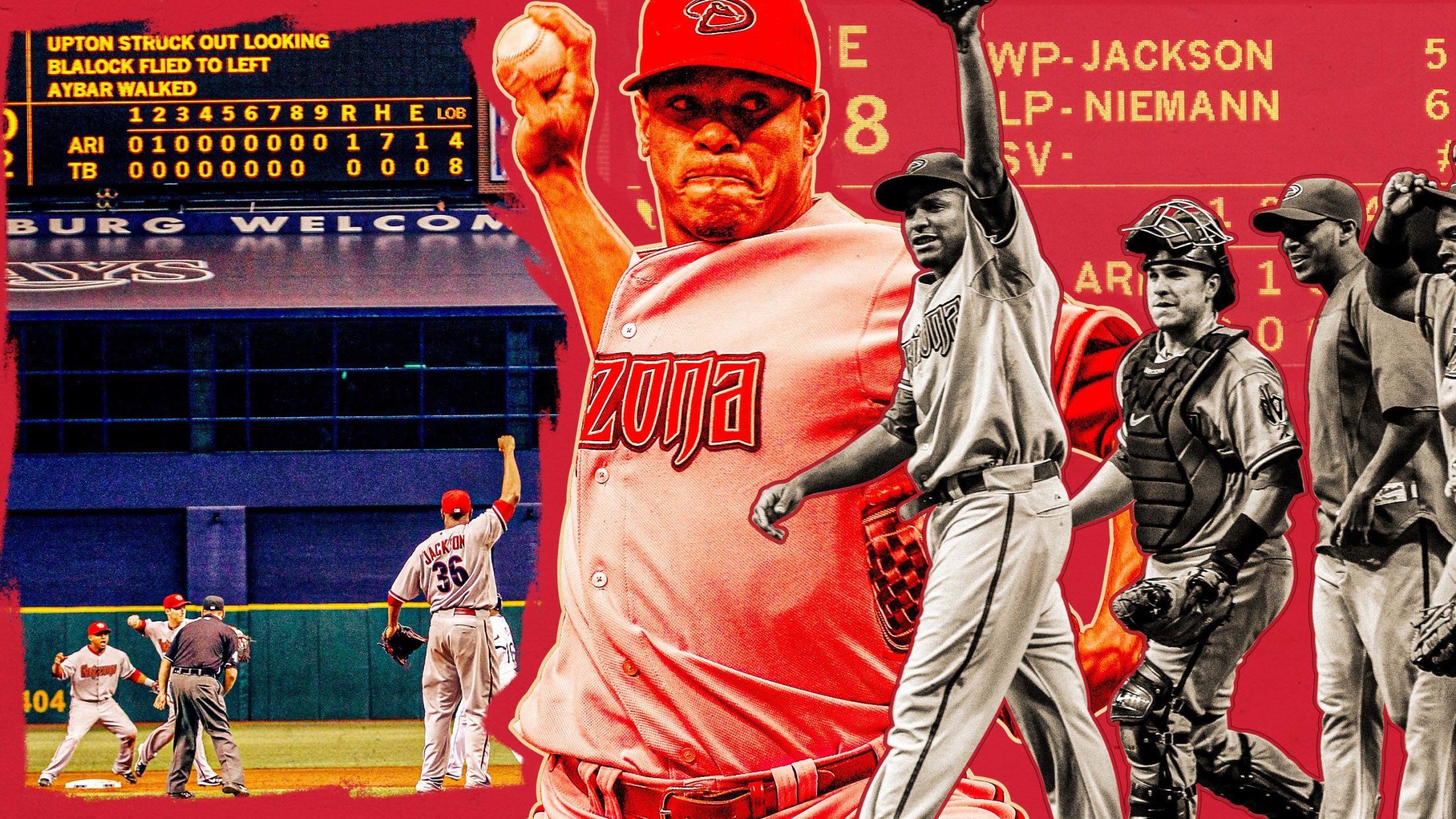 Initially, Miguel Montero couldn't figure out what they were talking about. It was June 25, 2010, and Montero was preparing for another inning behind the plate. He saw Arizona Diamondbacks manager AJ Hinch speaking with an assistant general manager in the visitors' dugout, and for some reason, the assistant GM
From forgotten pitching prospect to Silver Slugger
Charlie Blackmon is now one of the best hitters in all of baseball, with a batting title, four All-Star appearances, a pair of Silver Slugger Awards and a career OPS+ of 116 on his resume. But once upon a time, he was coveted for his left arm much more than
The L.A. Browns? How one day in '41 changed MLB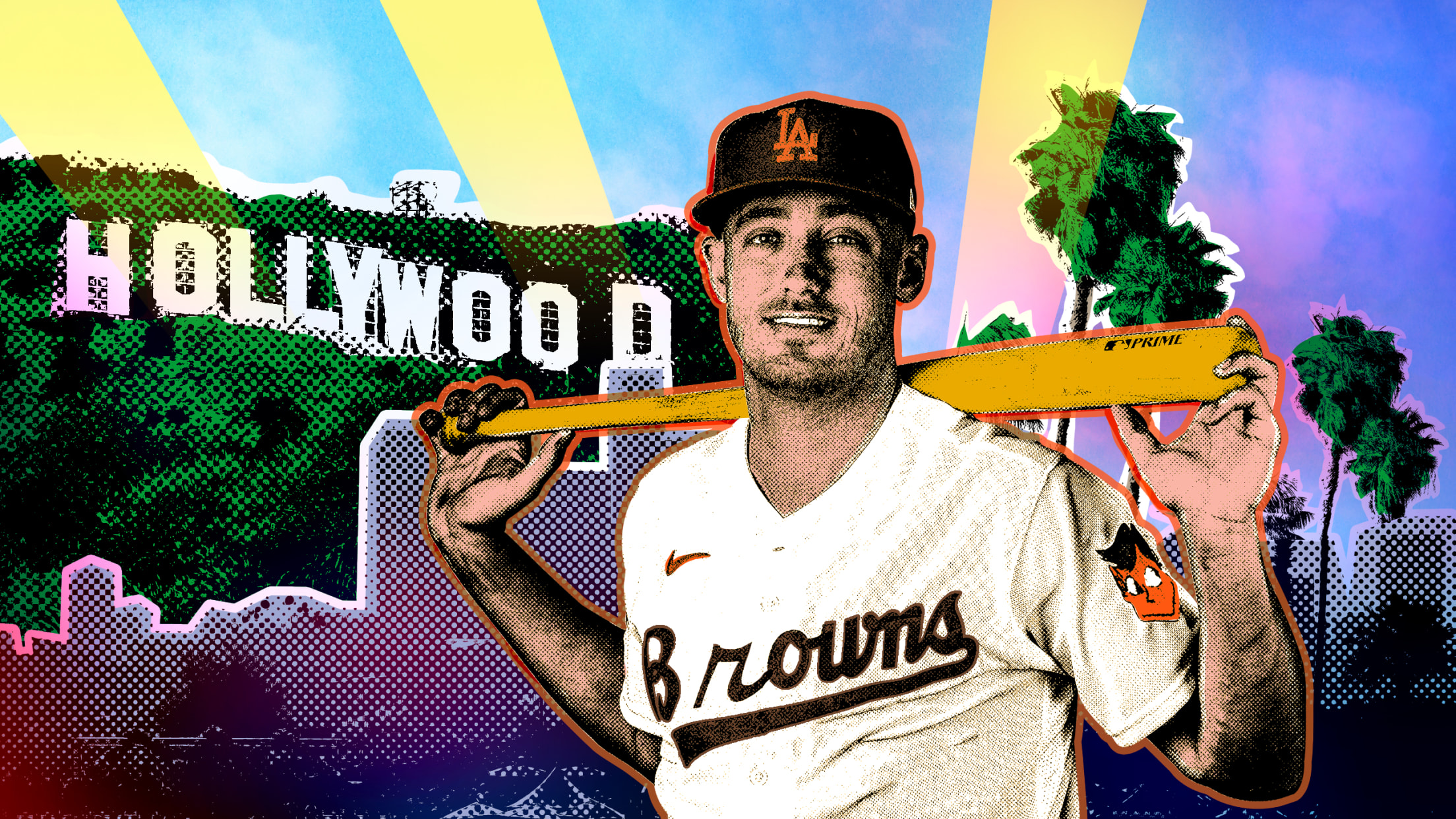 In the second week of the final month of 1941, the owners of the Major League ballclubs convened at the Palmer House in Chicago for the Winter Meetings. Among other business, they were expected to take a vote that would completely remake the continental footprint of Major League Baseball and
The legend of Spike & Fat Boy: A softball team loaded with MLB ringers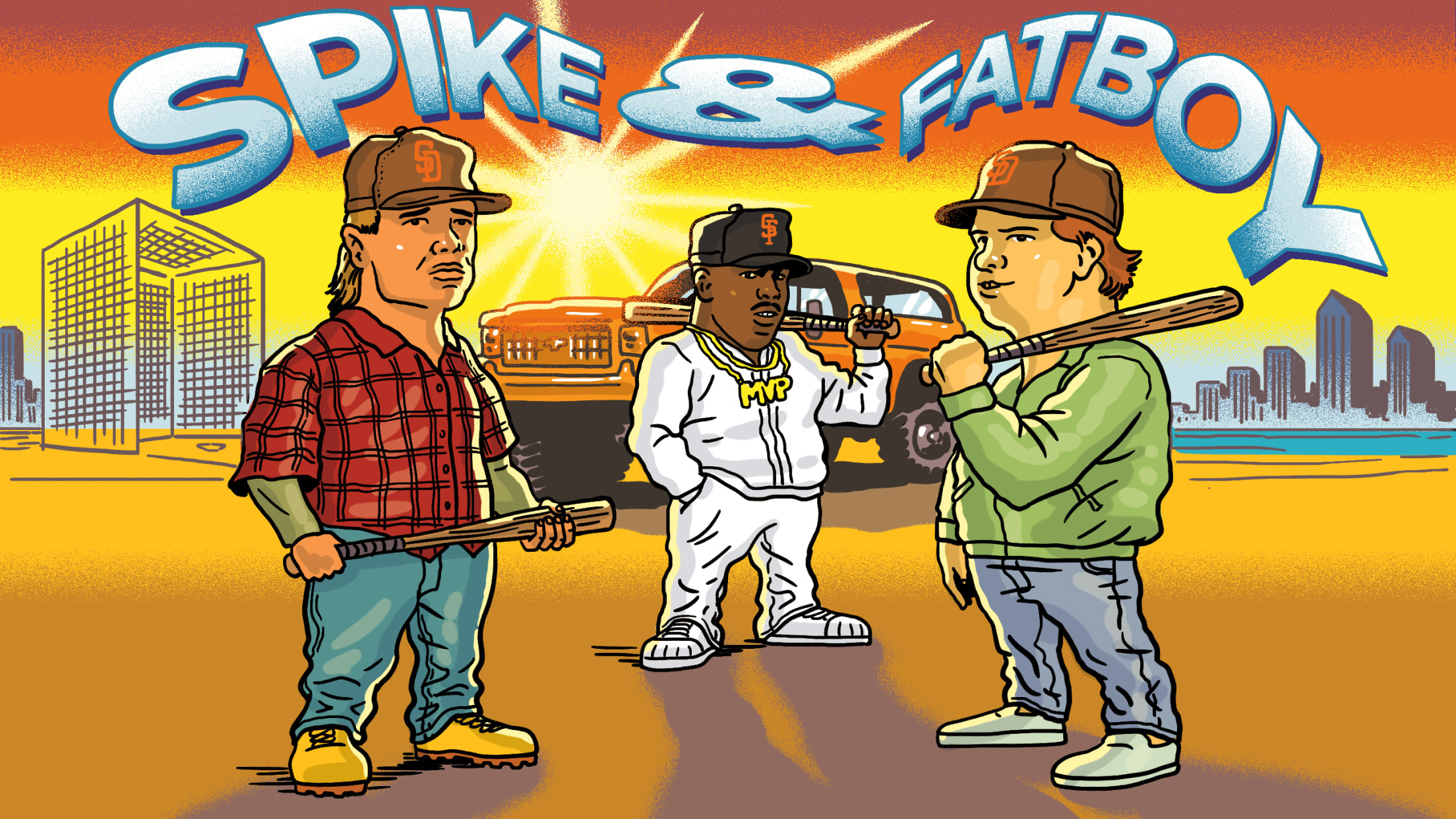 The game was well underway at Ted Williams Field in the North Park neighborhood. It was, it appeared, an ordinary evening in the San Diego City Softball League, with a handful of people in the stands watching grown men perform an athletic activity largely centered on the consumption of beer
Was Gwynn's quest MLB's last real run at .400?
'What if?' Tony Gwynn and the chase for history in 1994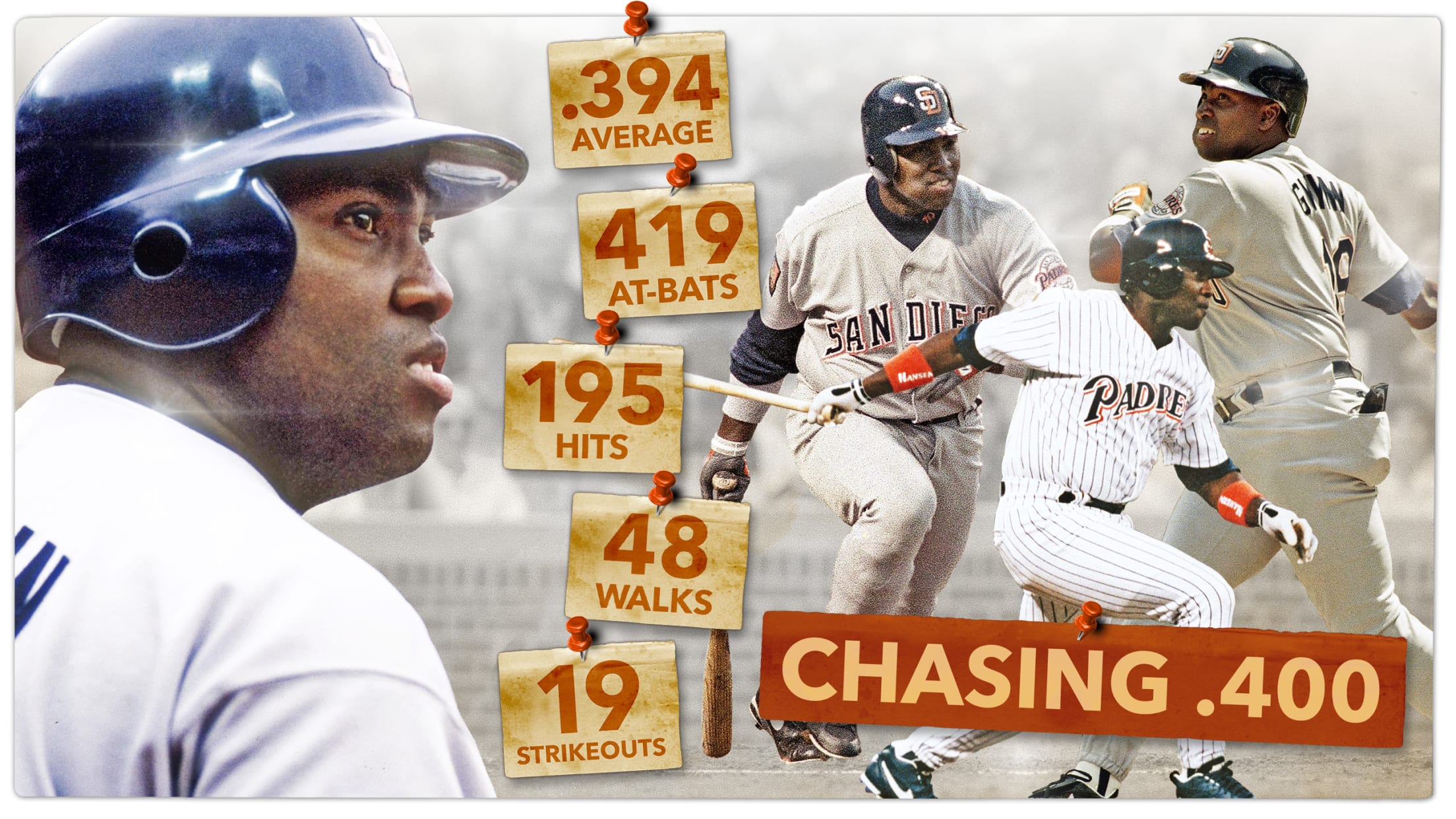 It's been more than 78 years since Ted Williams defied the odds. More than 78 years since Williams, a son of San Diego who grew into one of baseball's greatest hitters, played two games on Sept. 28, 1941. Sitting on a .400 batting average entering the season's final day, Williams
'Never saw them again': Tale of Tigers' blue jersey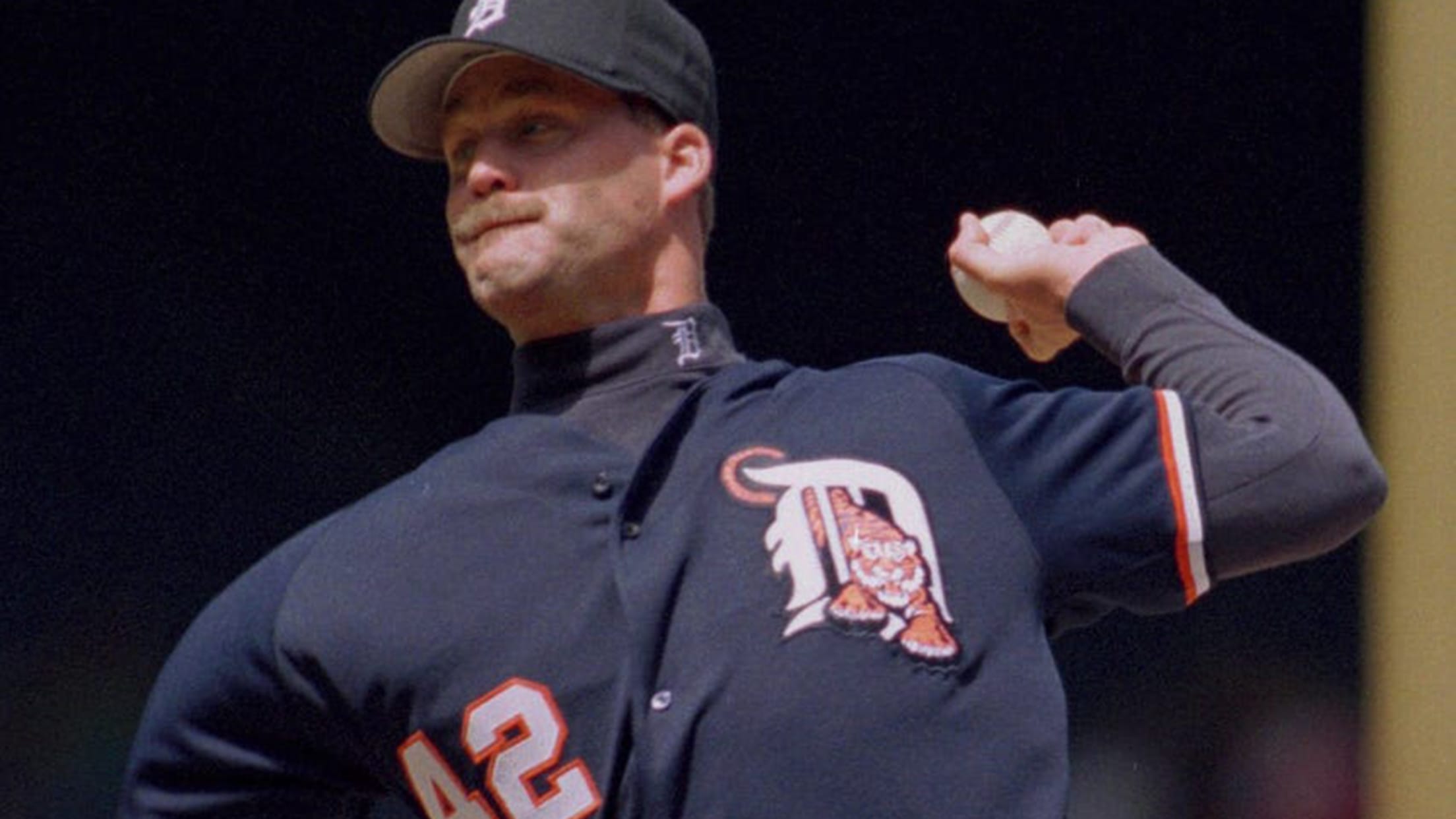 The navy blue jersey hangs in Ron Reiss' closet, waiting for the day when baseball returns and he can wear his Tigers fandom again. It's a little worn and looks like something from a video game or an alternate universe. The Olde English D on the left chest has a
Remembering the most dominant start ever
20 years later, Wood and Astros hitters recall 20-strikeout game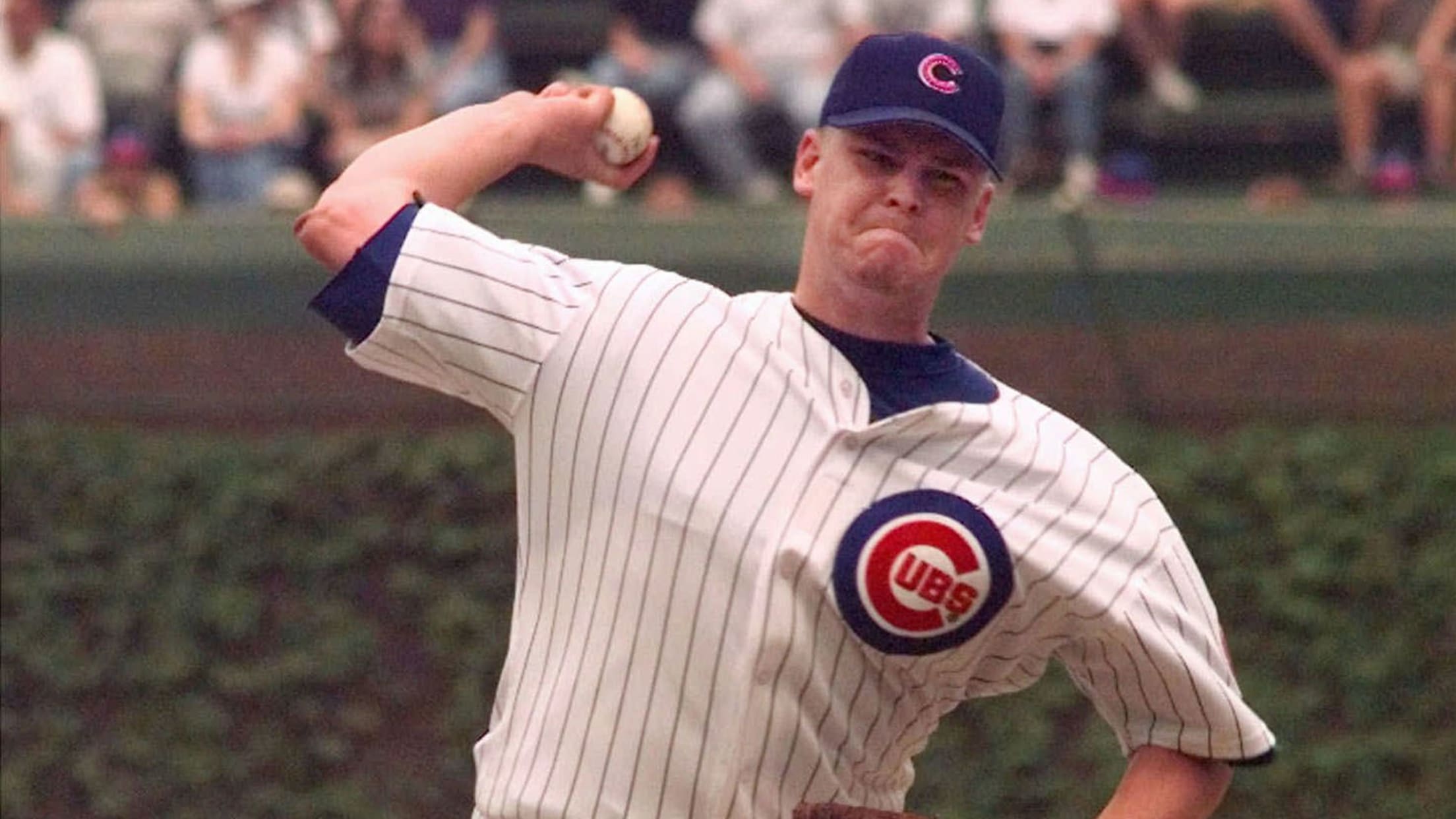 A version of this story first appeared in 2018. When you're a right-handed pitcher from Texas, and you throw hard, and you have been tabbed as "The Next Big Thing," the comparisons are inevitable. Nolan Ryan. Roger Clemens. Kerry Wood? Wood was still a fresh-faced kid starring at Grand Prairie
The real story of MJ's baseball career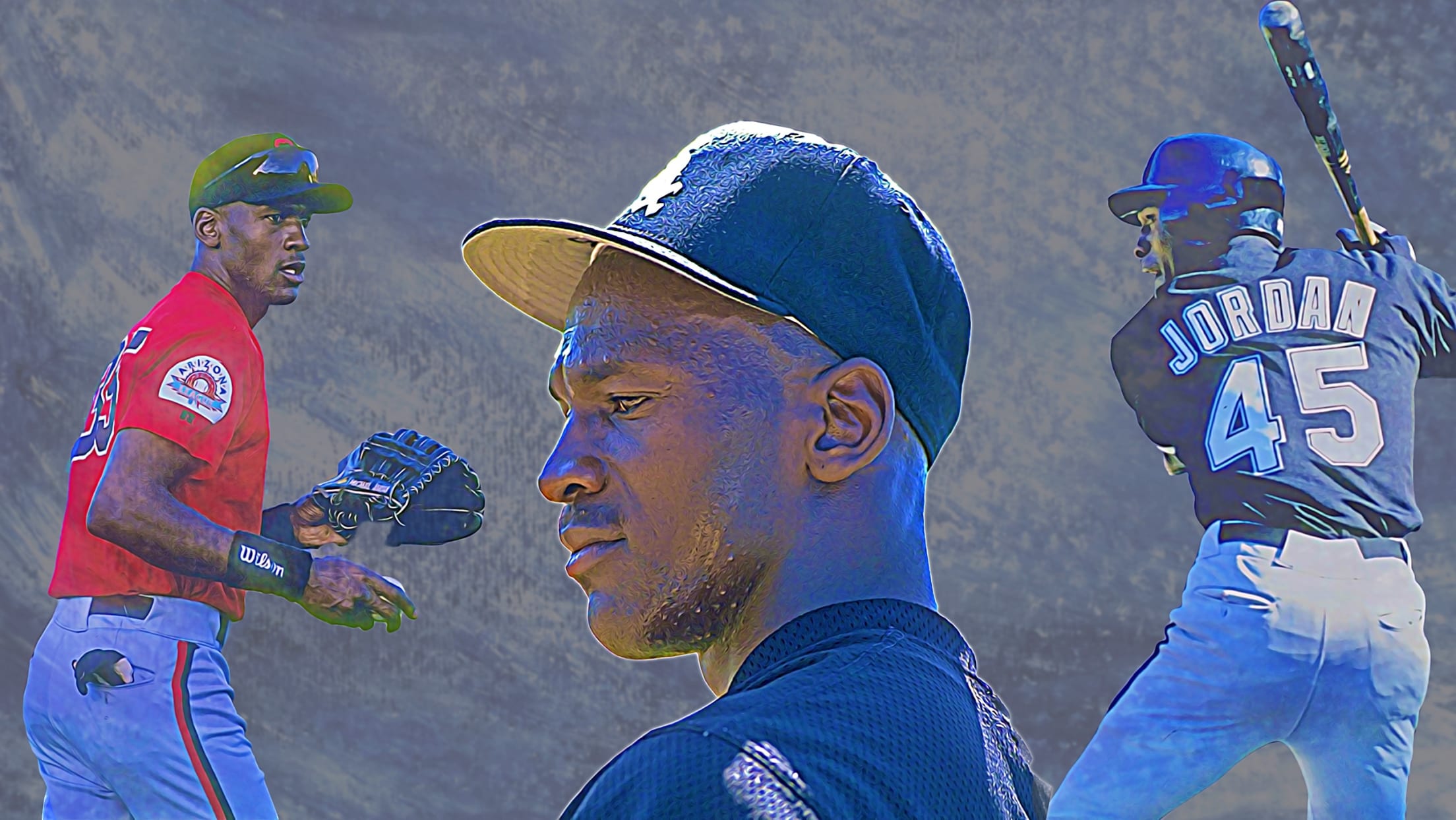 The catcher called for a slider. Kevin Rychel shook him off. Rychel still asks himself, all these years later, why he did this. He rarely shook off the catcher back then, in the midst of a seven-year Minor League career in the Pirates' organization. But on this muggy July night
How Wilmer's tears changed baseball history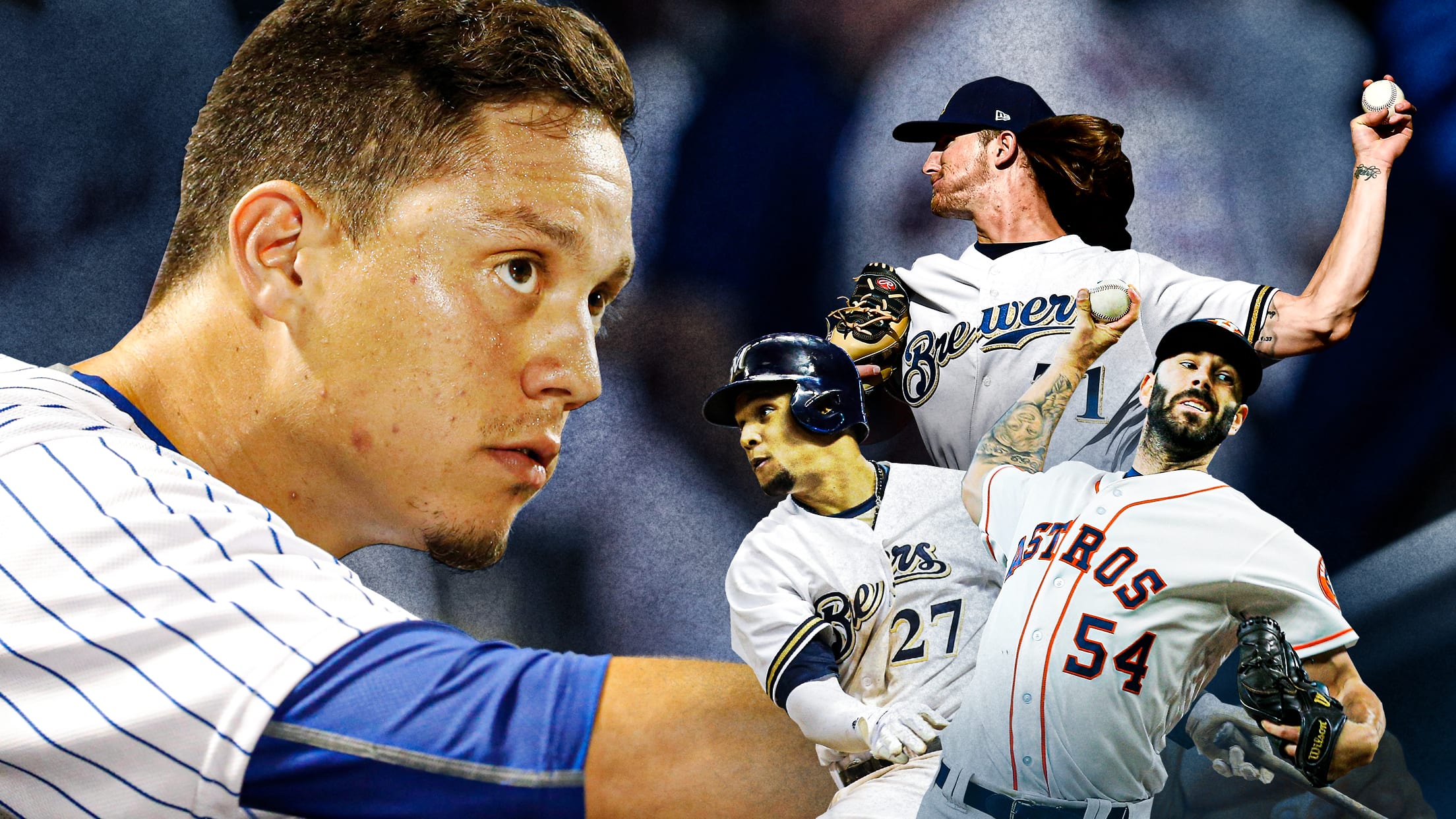 Wilmer Flores cried, and baseball changed. Many of us watched what went down at Citi Field the night of July 29, 2015, when Flores, then the Mets' 23-year-old homegrown utility infielder, found out he had been traded and tried to hold back tears he couldn't control. It was a rare,
He was a Dodgers prospect. Now he's a supermodel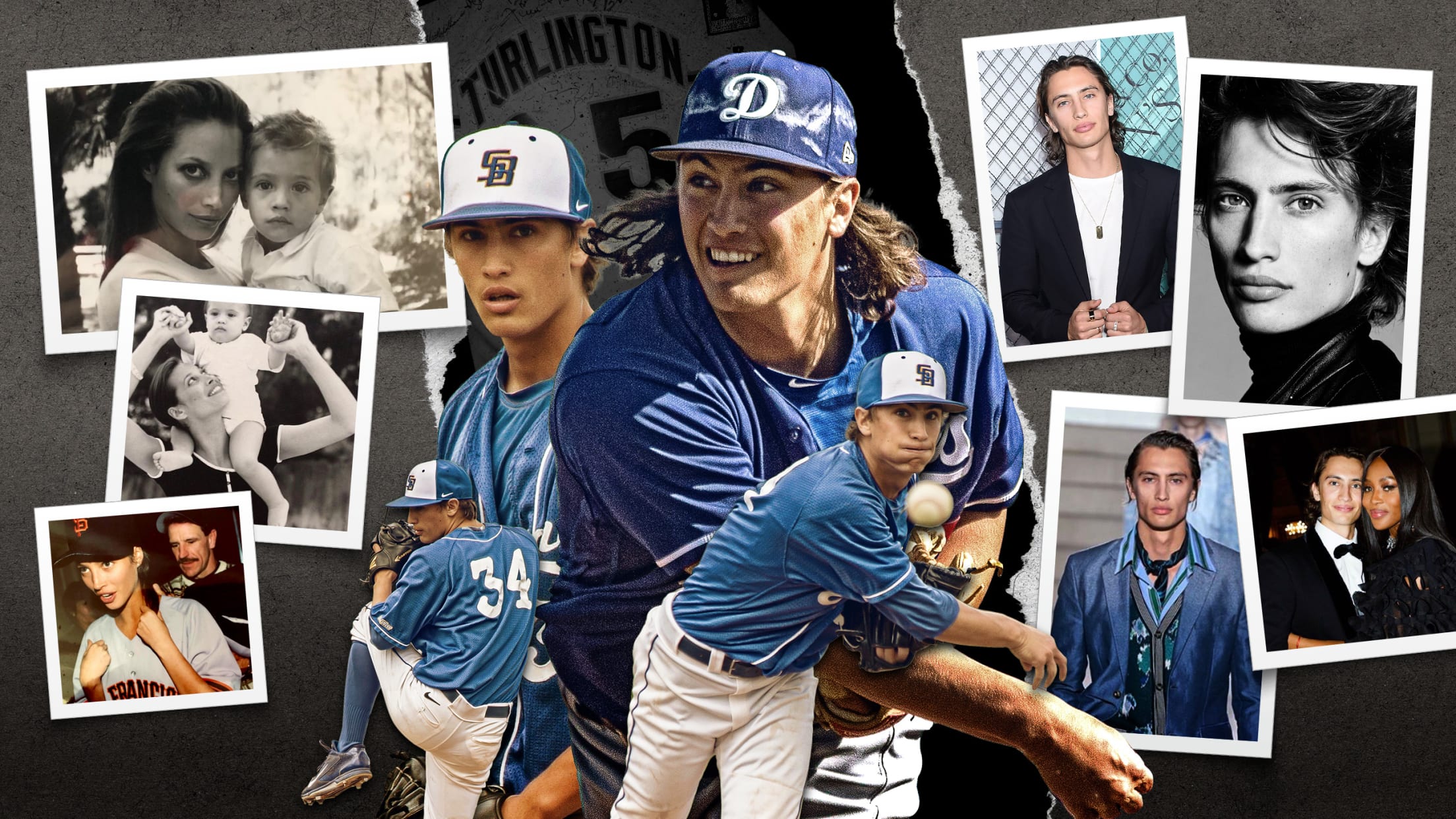 The conversation was one John Shoemaker has had many times with many players as summer turns to fall and the sun sets on childhood dreams. Shoemaker is a seasoned baseball vet whose playing career ended at Triple-A before he began coaching in the Minor Leagues in 1981 and managing in
This terrible college team invented the shift ... sort of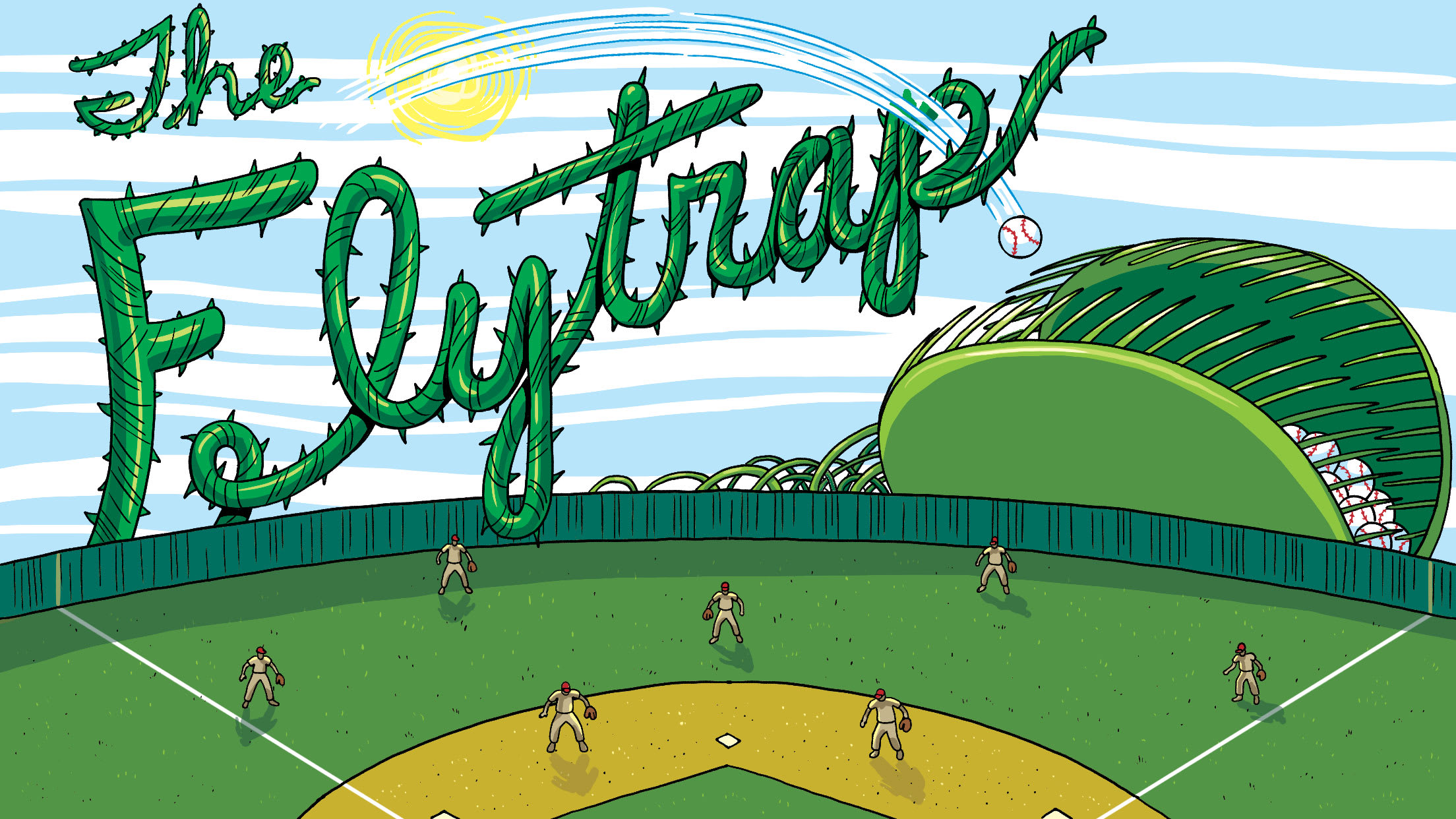 The once-sure single instead gets gobbled up by a second baseman positioned in the outfield grass. The double play to the right-hand side is scored a 5-6-3, not 4-6-3, because it was the repositioned third baseman who initiated it. The base hit up the middle that ordinarily would have scored
Baseball's 'Miracle on Grass': An oral history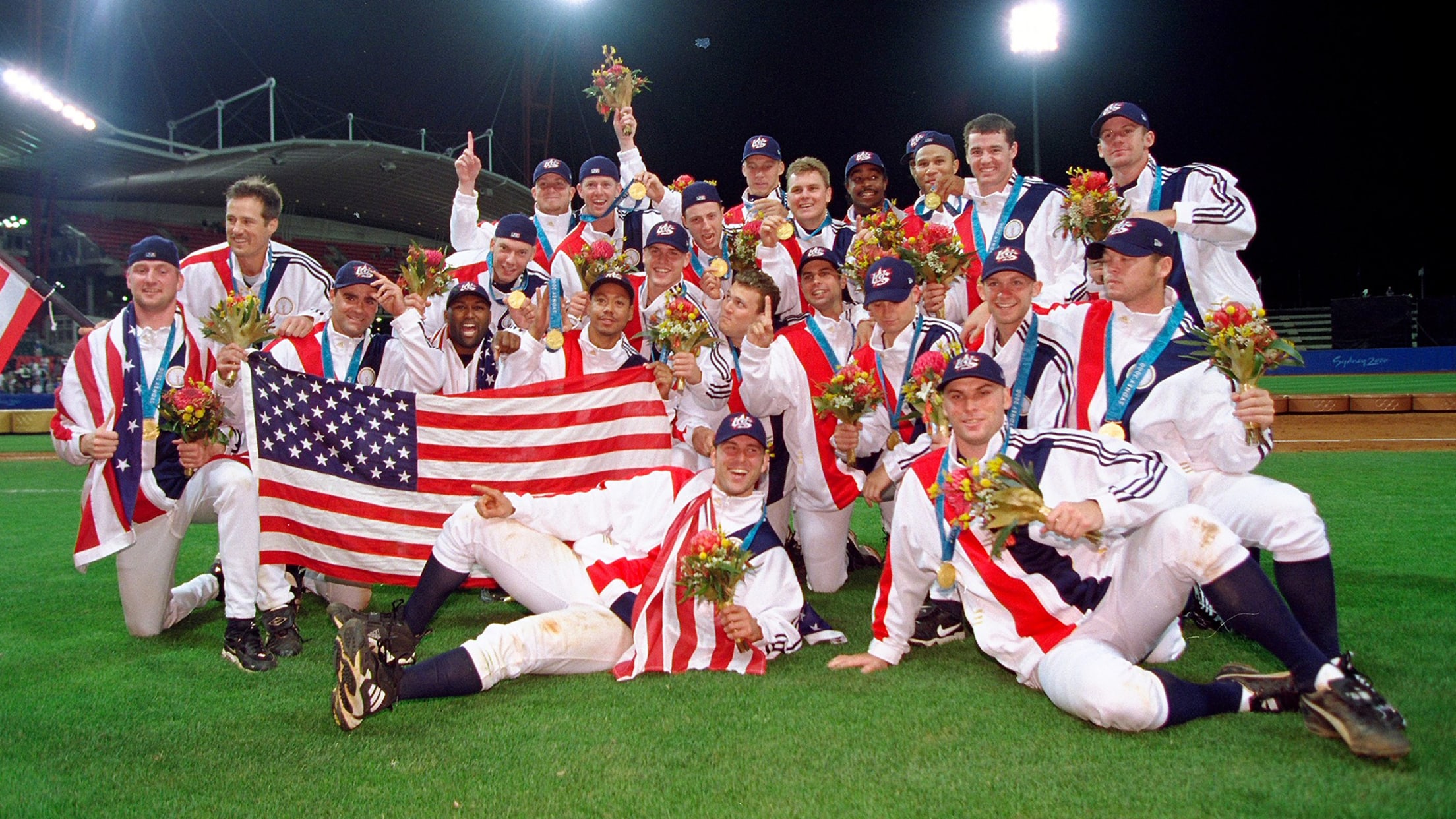 Will Team USA bring home Olympic gold from Tokyo this summer? Let's not get ahead of ourselves -- they have to be invited first. Baseball may be returning to the Olympics for the first time since 2006, but the U.S. squad has yet to qualify. It'll have two more chances
He can throw 95. But wait 'til you hear him sing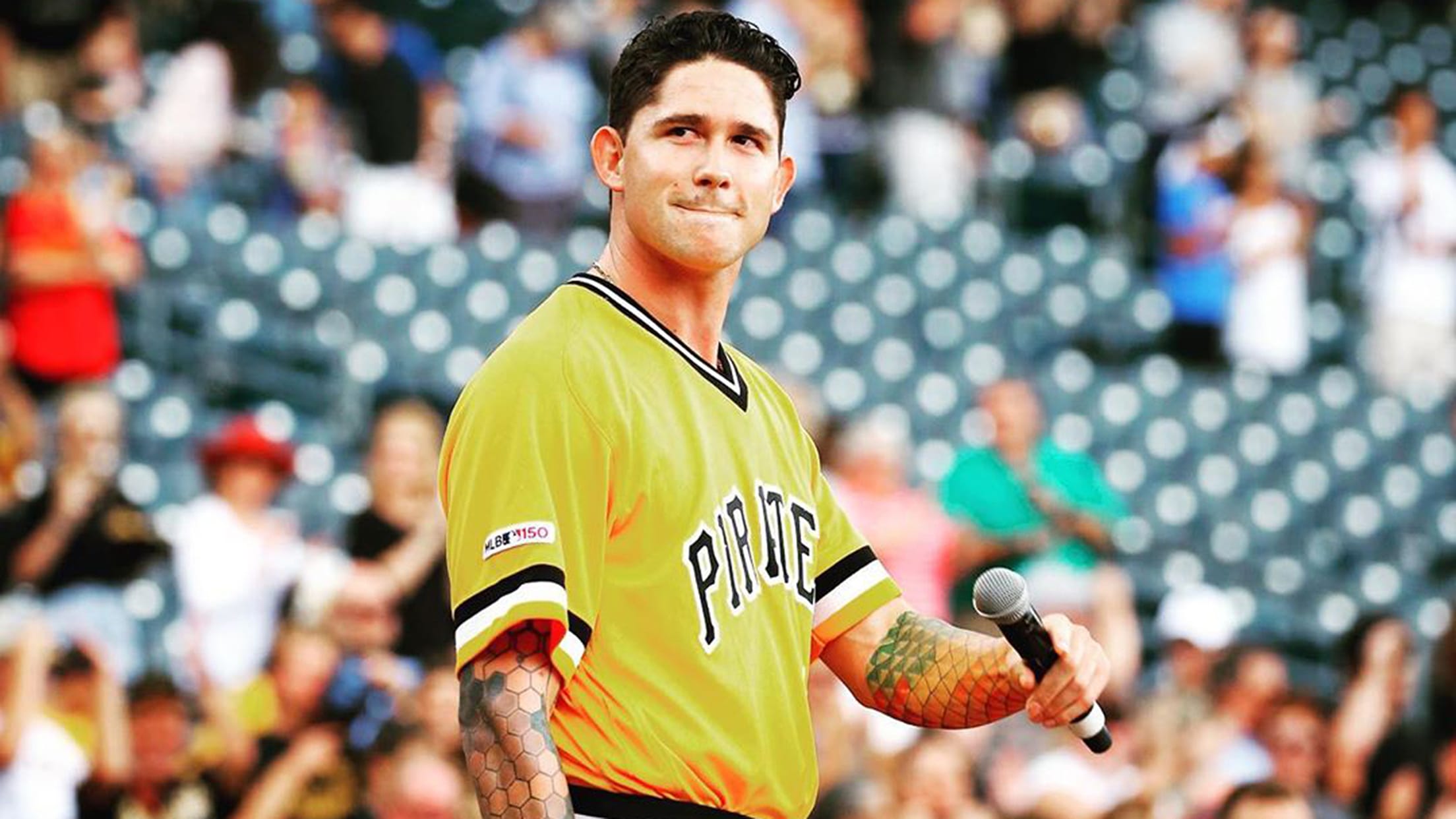 In the weeks after he was hired as manager of the Pirates, Derek Shelton made a point of calling every player on Pittsburgh's roster. Most of them aren't accustomed to answering calls from unfamiliar numbers, so more often than not, Shelton was sent to voicemail. Steven Brault surprised Shelton. He
They had 1 career AB, 1 career hit. Nothing else.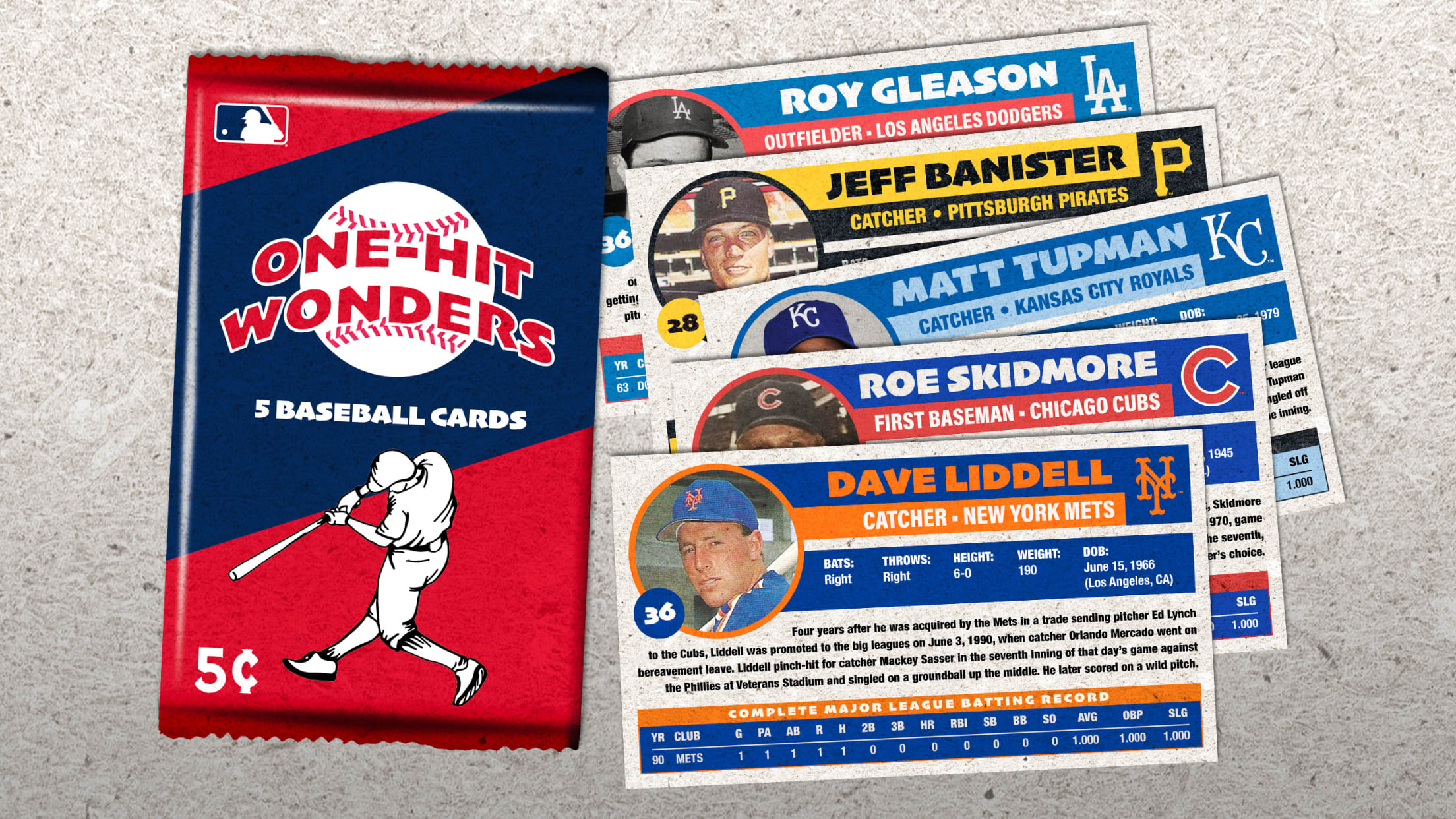 Fernando Tatis Jr. grounded a single through the left-hand side for his first hit, and, as the instant souvenir ball was rolled into the dugout, the Petco Park crowd gave the prized Padres rookie a raucous reception. That was the first of Tatis' two hits on Opening Day, the first
The crazy story behind MLB's last forfeit
Questionable calls, souvenir balls combine for chaotic night in LA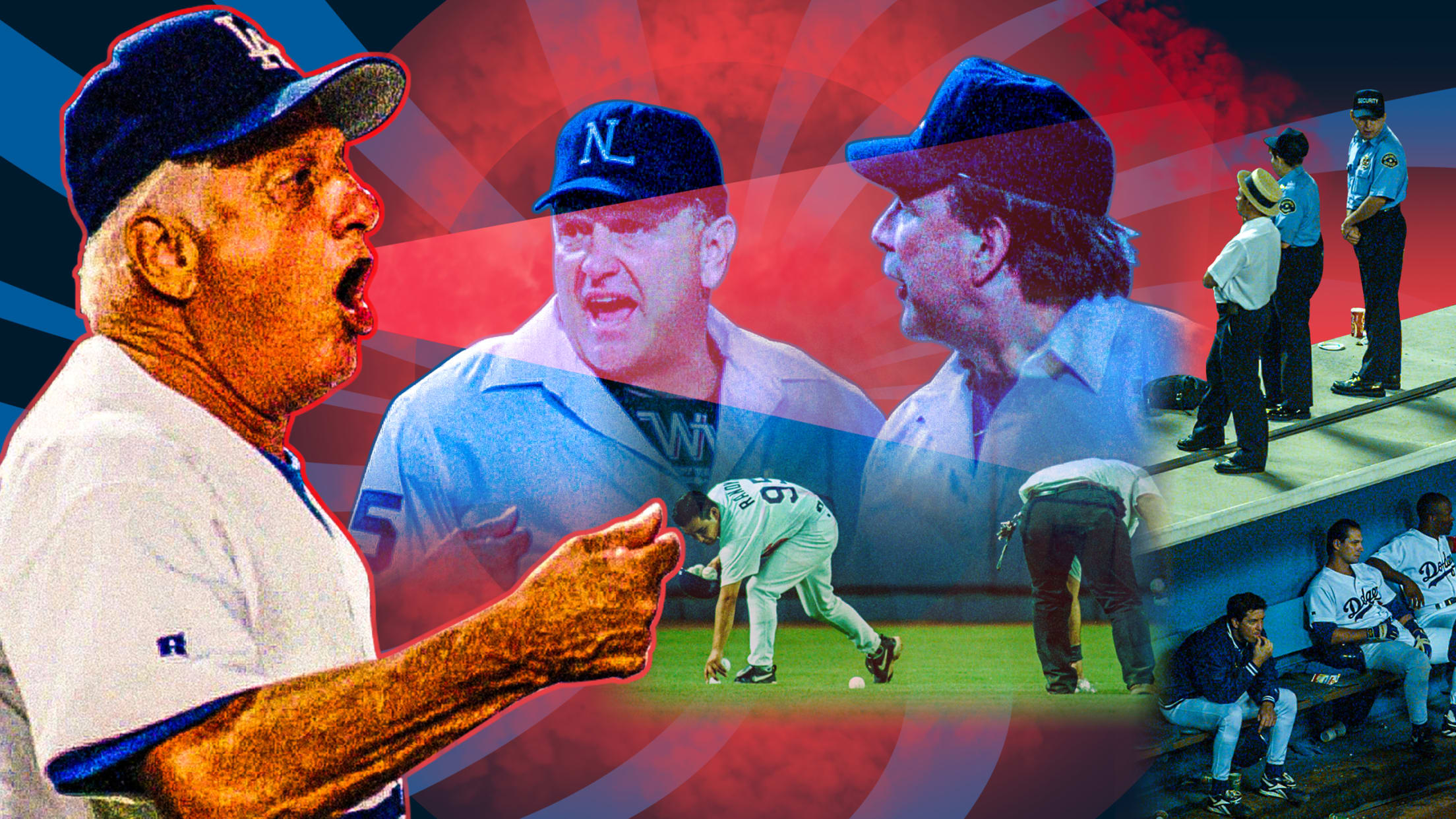 It was sometime around 3 a.m. ET when the phone rang in Leonard Coleman's hilltop home in New Jersey, rousting the National League president from his slumber. "Mr. Coleman, it's Jim Quick," the voice on the other end of the line announced, "and Bob Davidson's on the line, too." Groggy,
The crazy story of how the Reds found Votto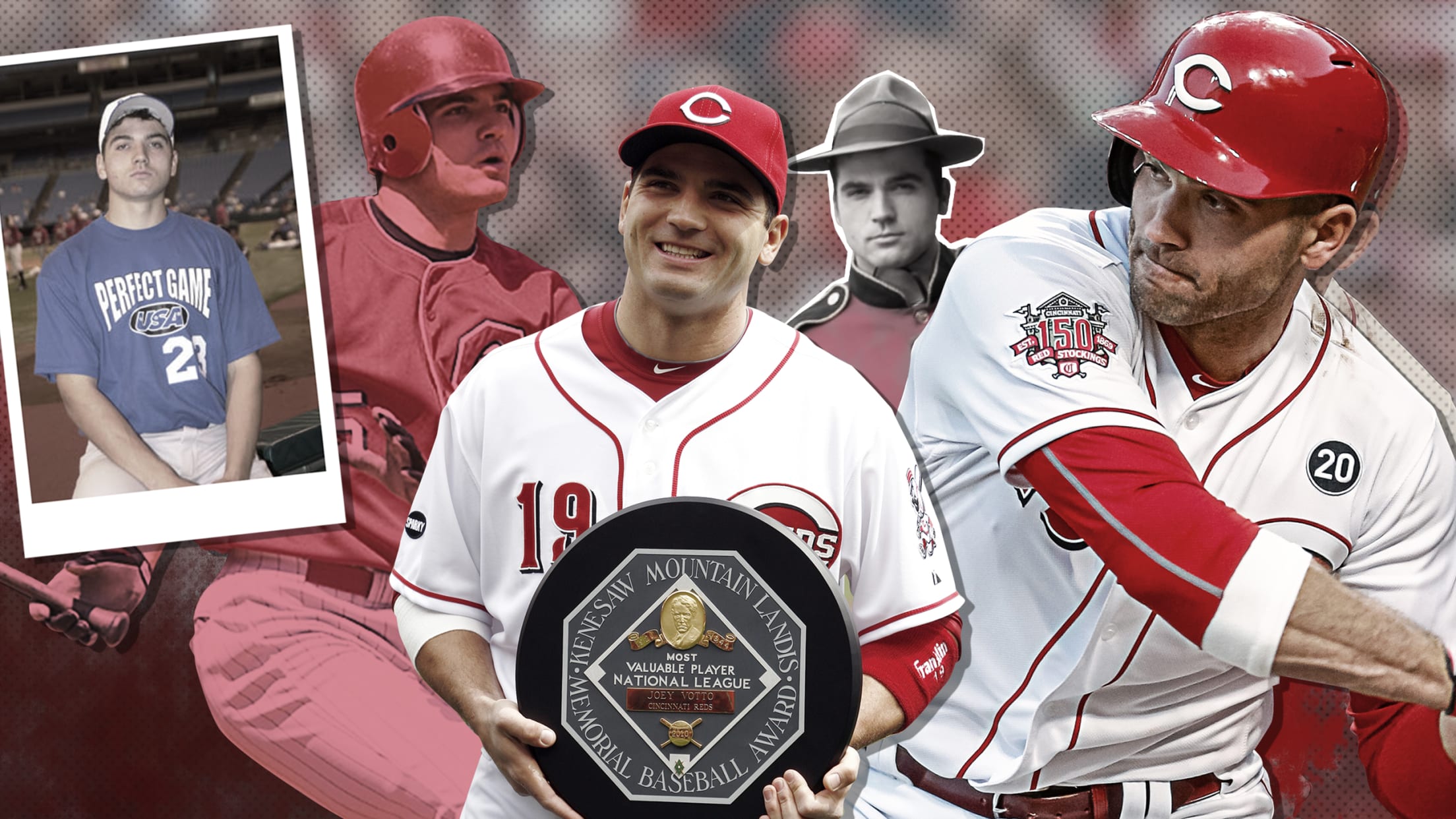 My name is Joey, uh, Joey Votto, 6-2, Richview Collegiate High School in Toronto, Canada, third base. That's how Joey Votto introduced himself in the opening seconds of a video featuring the future Reds superstar first baseman for a Draft showcase event at Fort Myers, Fla., in 2001. Votto was
Were these the worst -- or best -- jerseys ever?
In 1999, 'Turn Ahead the Clock' was all the rage in MLB -- but it was met with mixed reactions in Queens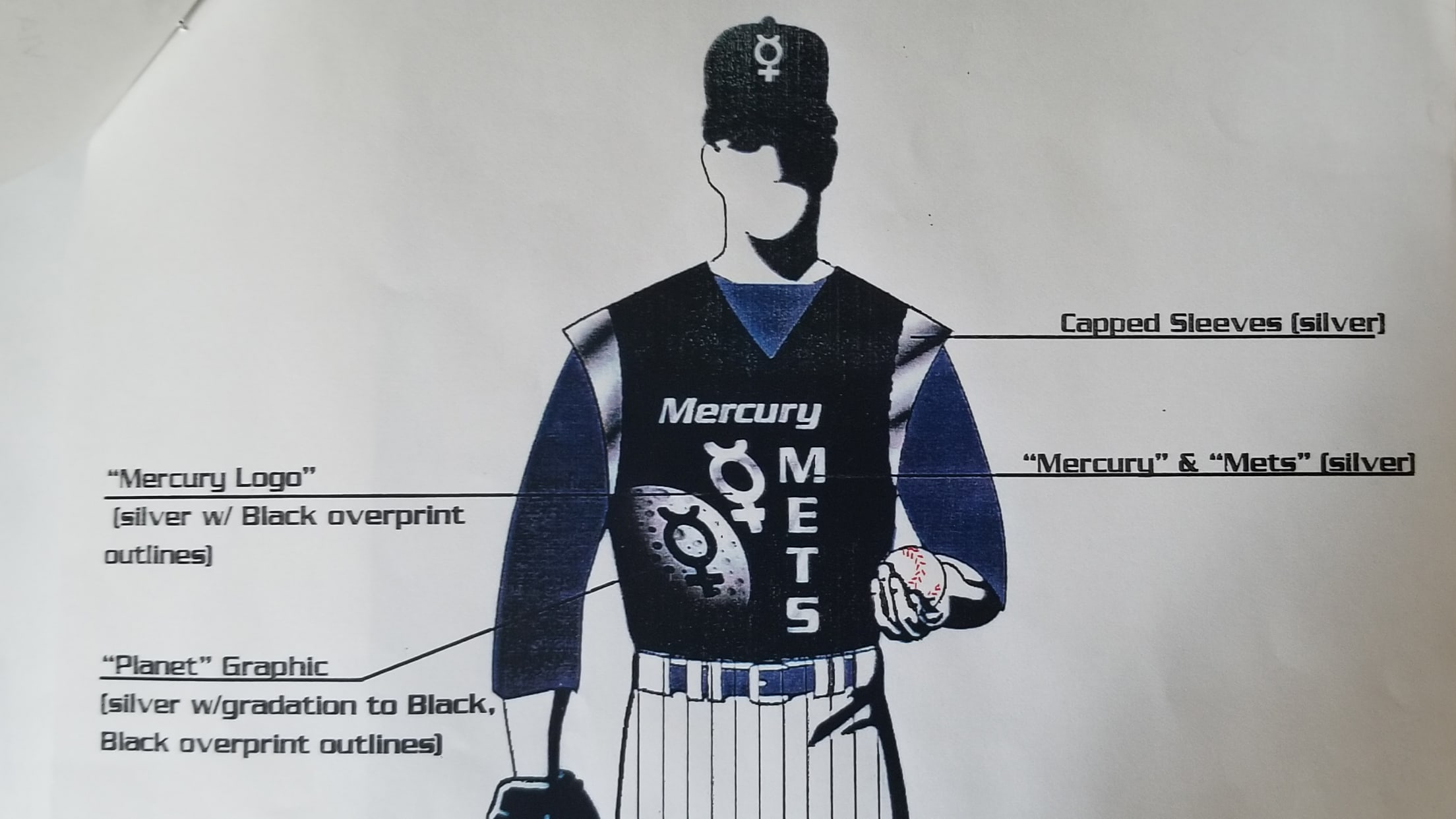 At some point, Orel Hershiser had seen the mock-ups: a black synthetic-fiber jersey with silver cap sleeves, tucked into the Mets' usual white pants. On the jersey's front was an oversized astronomical symbol for the planet Mercury, plus a shadowy illustration of the rock itself. In horizontal text was the
Crews, Olin families persevere so many years later
Wives, children cherish memories, march on with lives after pitchers' tragic deaths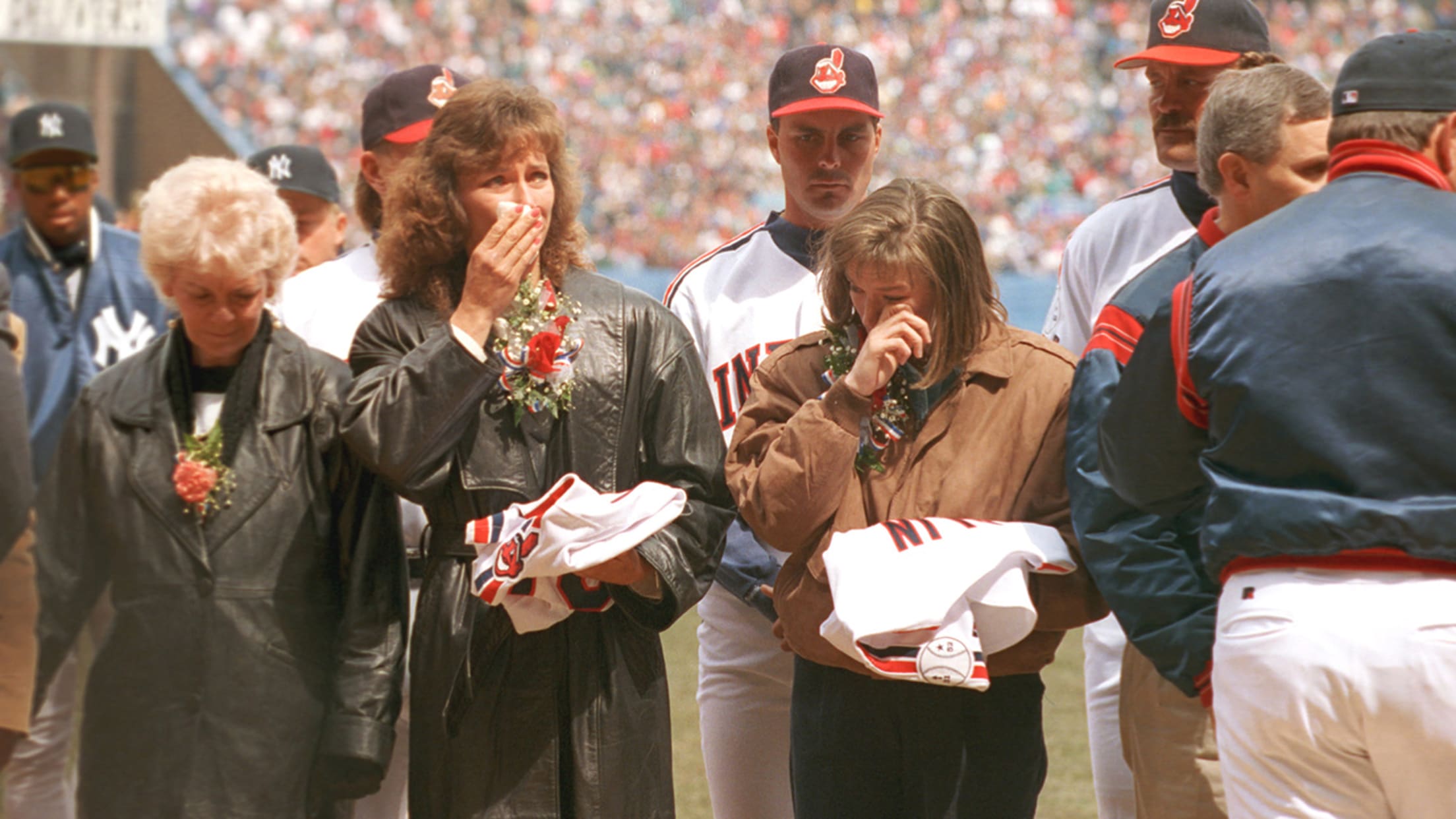 This story originally ran in March 2013, in honor of the 20th anniversary of the deaths of Tim Crews and Steve Olin. The cloudless sky, the shining sun and the still waters betray the truth of what happened here. This is where the world lost you, Tim, and you, Steve.
Oral history of Mark Buehrle's perfect game
Players, coaches reminisce about White Sox pitcher's famous feat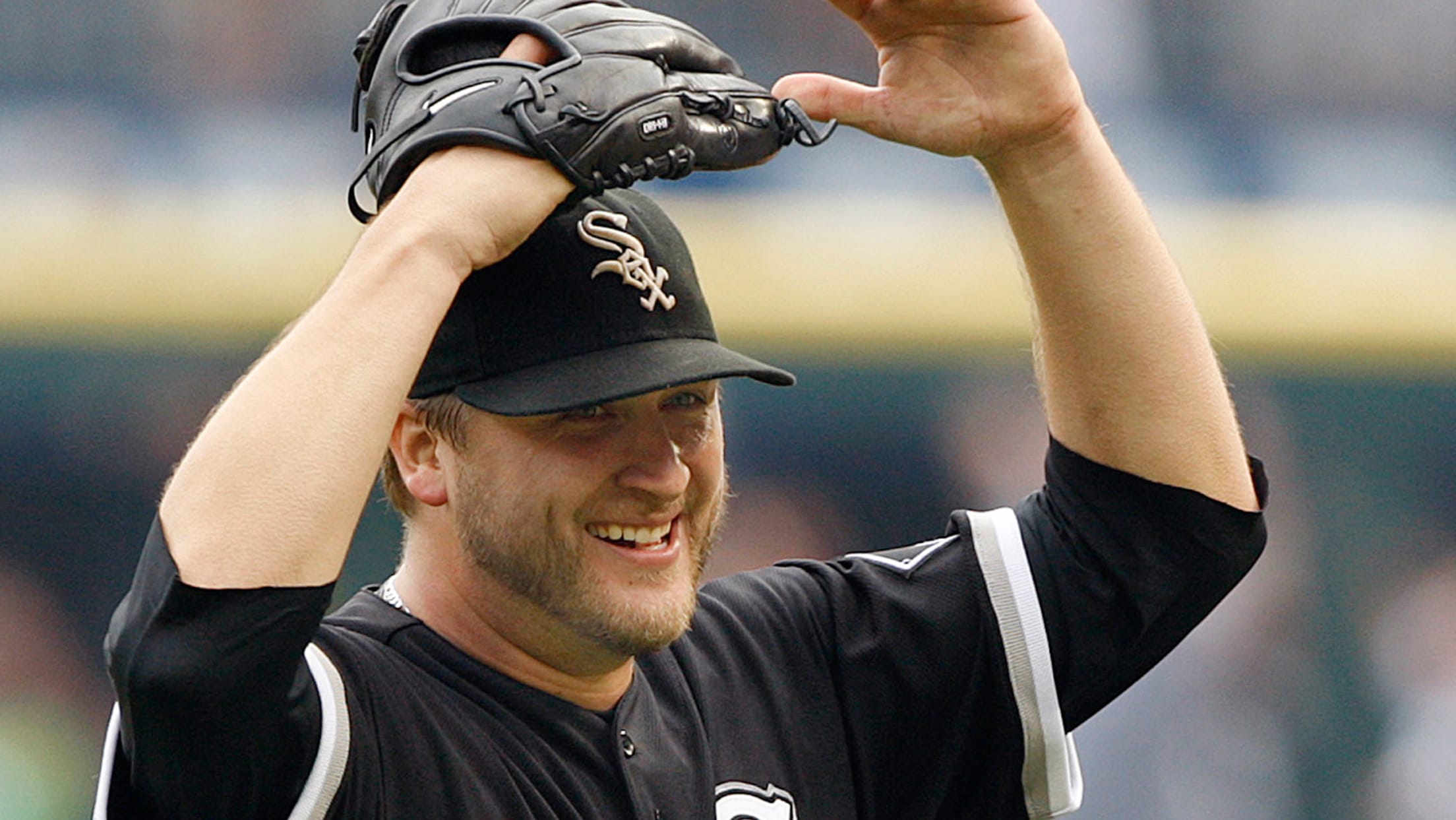 This story was originally published on July 23, 2015. CHICAGO -- There was a comment made by Mark Buehrle, shortly after throwing the second perfect game in White Sox franchise history, that perfectly summed up the surprise of the day's event, even for the left-hander. "I don't know how to
Oral history of epic Mets-Dodgers 1988 NLCS
Key members of each team look back at one of MLB's best postseason series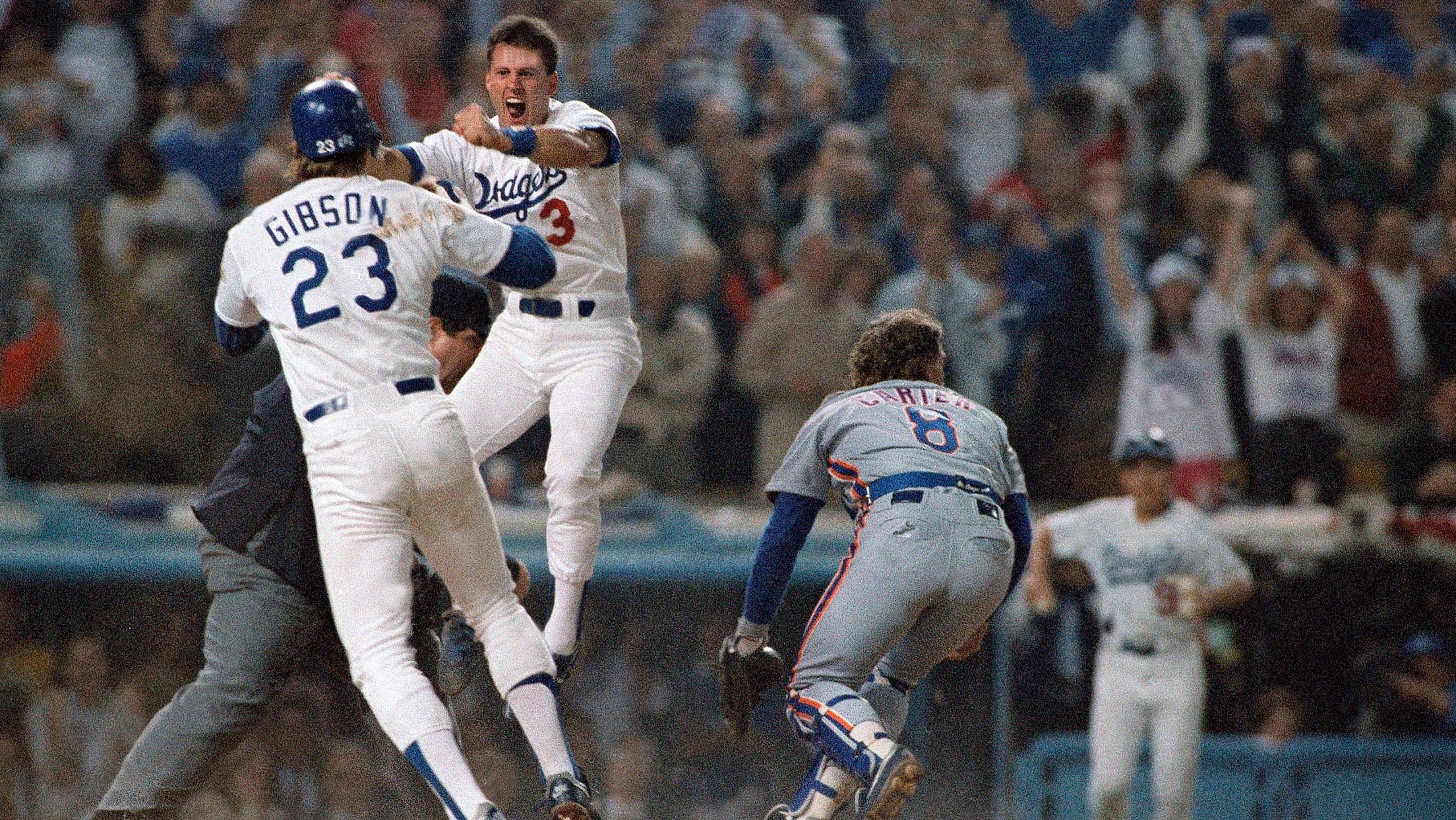 This story was originally published on MLB.com on Oct. 3, 2015. The 1988 National League Championship Series had everything an inspired script writer on Broadway or in Hollywood could have produced. It was New York vs. Los Angeles, a clash of titans and cultures. Stars, enough to fill an All-Star
Bryce Harper is a business, man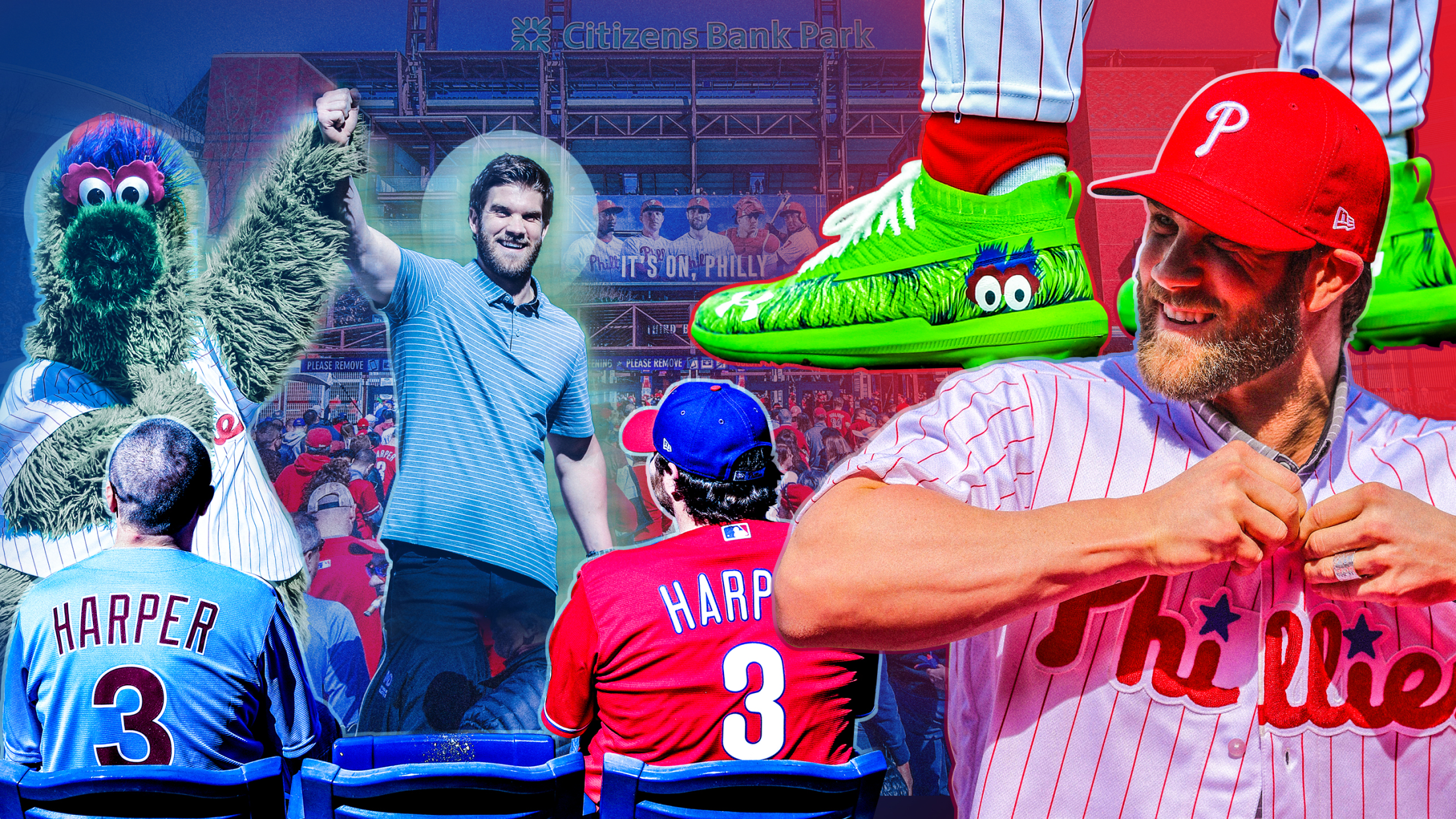 The Phillies have never had a player like Bryce Harper. They have had the greatest third baseman in baseball history in Mike Schmidt and one of its greatest left-handers in Steve Carlton. They have had MVPs, like Jimmy Rollins and Ryan Howard; Cy Young winners, like Roy Halladay; and All-Stars
The fall and rise of Kung Fu Panda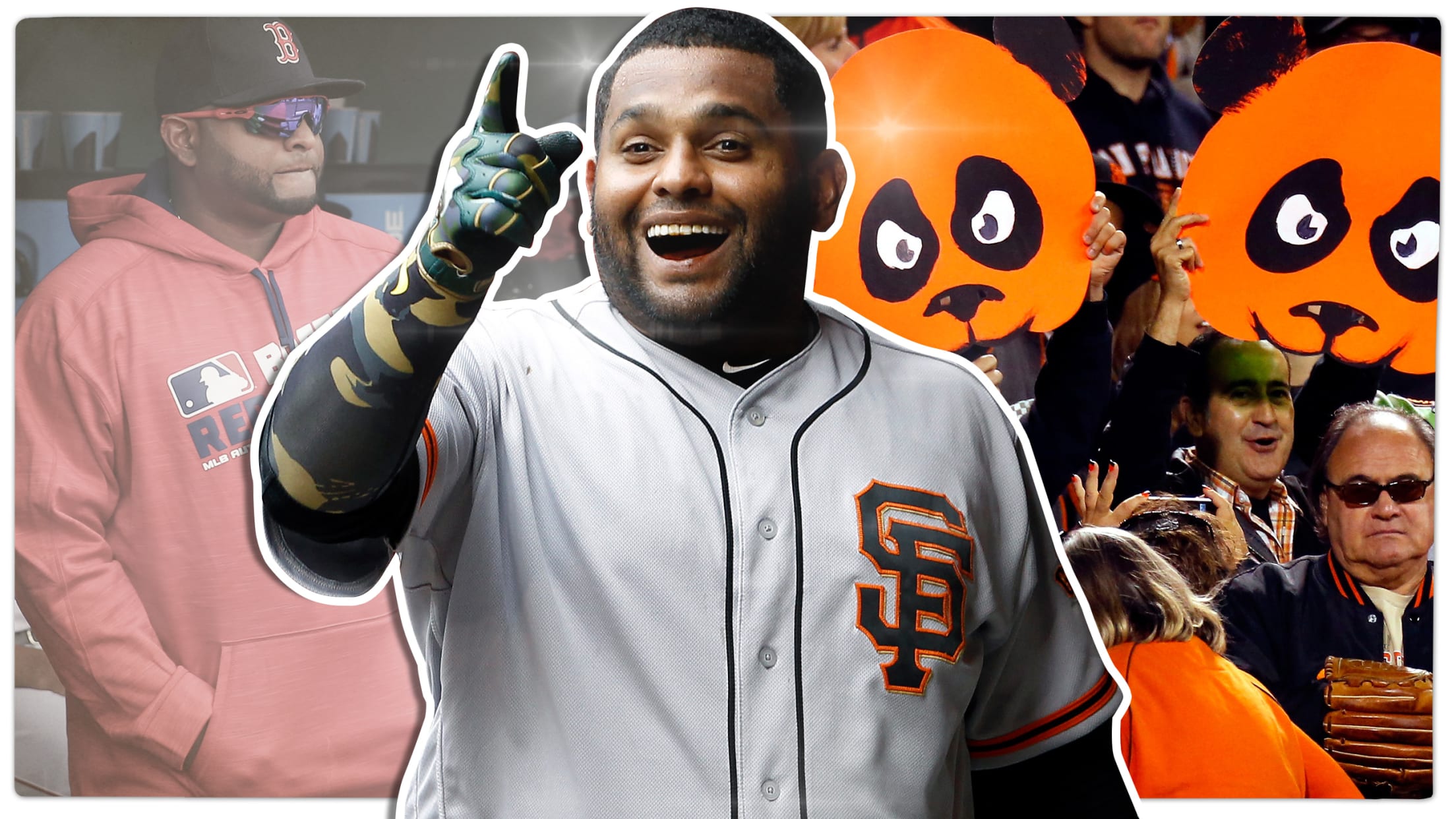 Walk into the Giants clubhouse, and one of the first things you'll see is a trio of banners mounted high on the ceiling displaying the 2010, 2012 and 2014 World Series championships. Walk into the Giants clubhouse, and one of the first things you'll hear is Pablo Sandoval, the boisterous