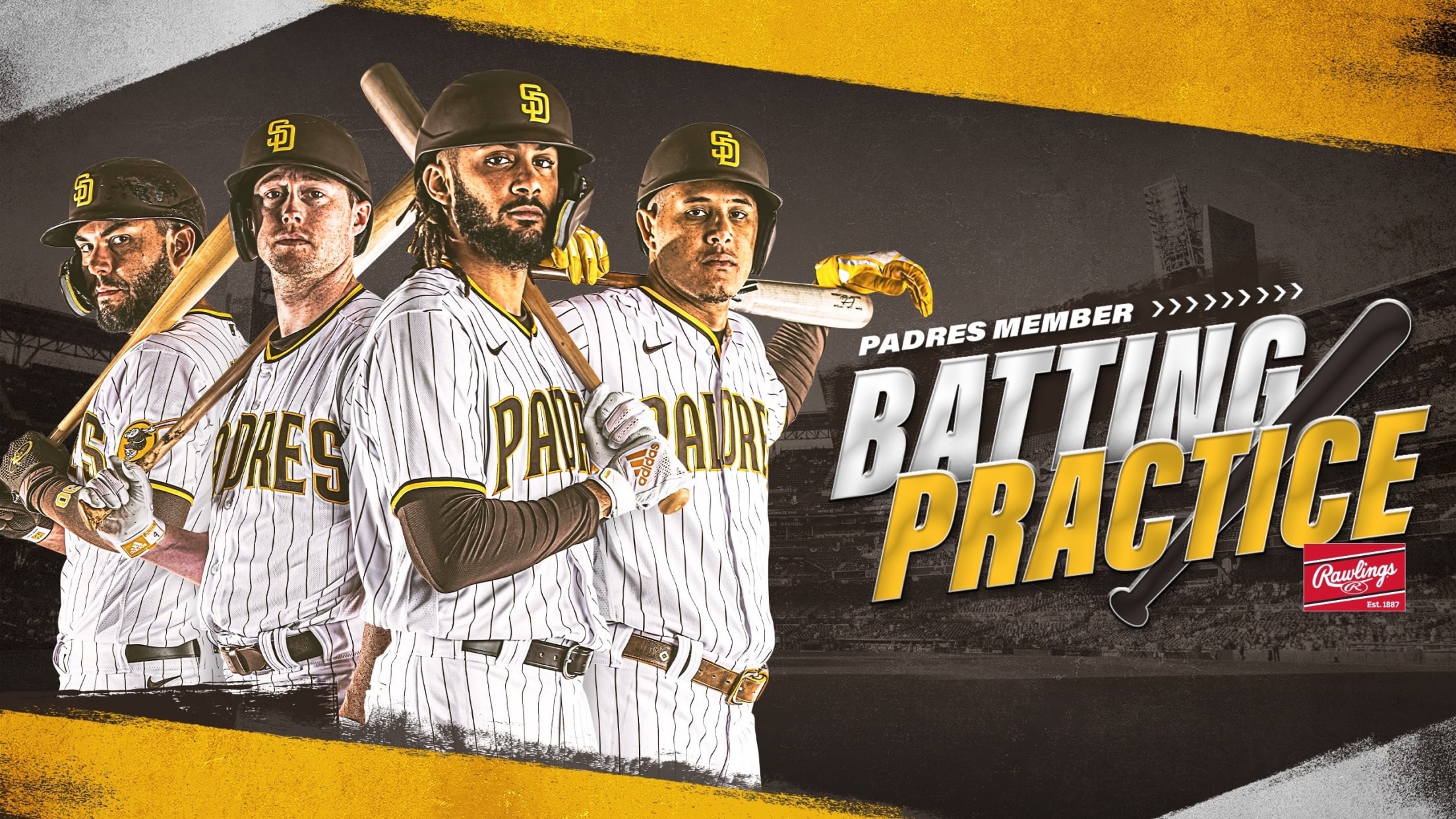 Beginning in the 2022 season, we are expanding our events and providing additional opportunities for all Padres Members to participate throughout the year. We are excited to introduce the Padres Member Batting Practice Experience! We are opening gates early for one game each homestand to all Padres Members to watch the entirety of Padres batting practice, and potentially catch a home run. All Members will also be invited to join us to watch Batting Practice from a special, reserved location for at least one game during the season. All event invites will be sent via email and will be available to claim through Account Manager. Please contact your Membership Services account manager if you have questions about re-subscribing to emails.
Members should keep an eye out for special baseballs (with gold stitching!) being hit throughout batting practice as part of the Golden Ball Promotion, sponsored by Rawlings. Snag any golden ball hit into the reserved outfield seating area and receive one (1) complimentary replica Padres jersey of your choice, subject to availability. These baseballs may be redeemed at the Team Store at any point during the game.
Season Ticket Members MUST have a ticket to the game to attend. Members can purchase additional single game tickets via Account Manager; general fans interested in attending should request more information about becoming a Season Ticket Member and will be contacted directly by a Padres representative.
Please see below for the following schedule, subject to change:
Tuesday, April 19 vs. Reds
Friday, May 6 vs. Marlins
Friday, May 27 vs. Pirates
Wednesday, June 8 vs. Mets
Monday, June 20 vs. D-Backs
Friday, July 8 vs. Giants
Saturday, July 16 vs. D-Backs
Friday, July 29 vs. Twins
Tuesday, August 23 vs. Guardians
Wednesday, September 7 vs. D-Backs
Wednesday, September 21 vs. Cardinals
Friday, September 30 vs. White Sox