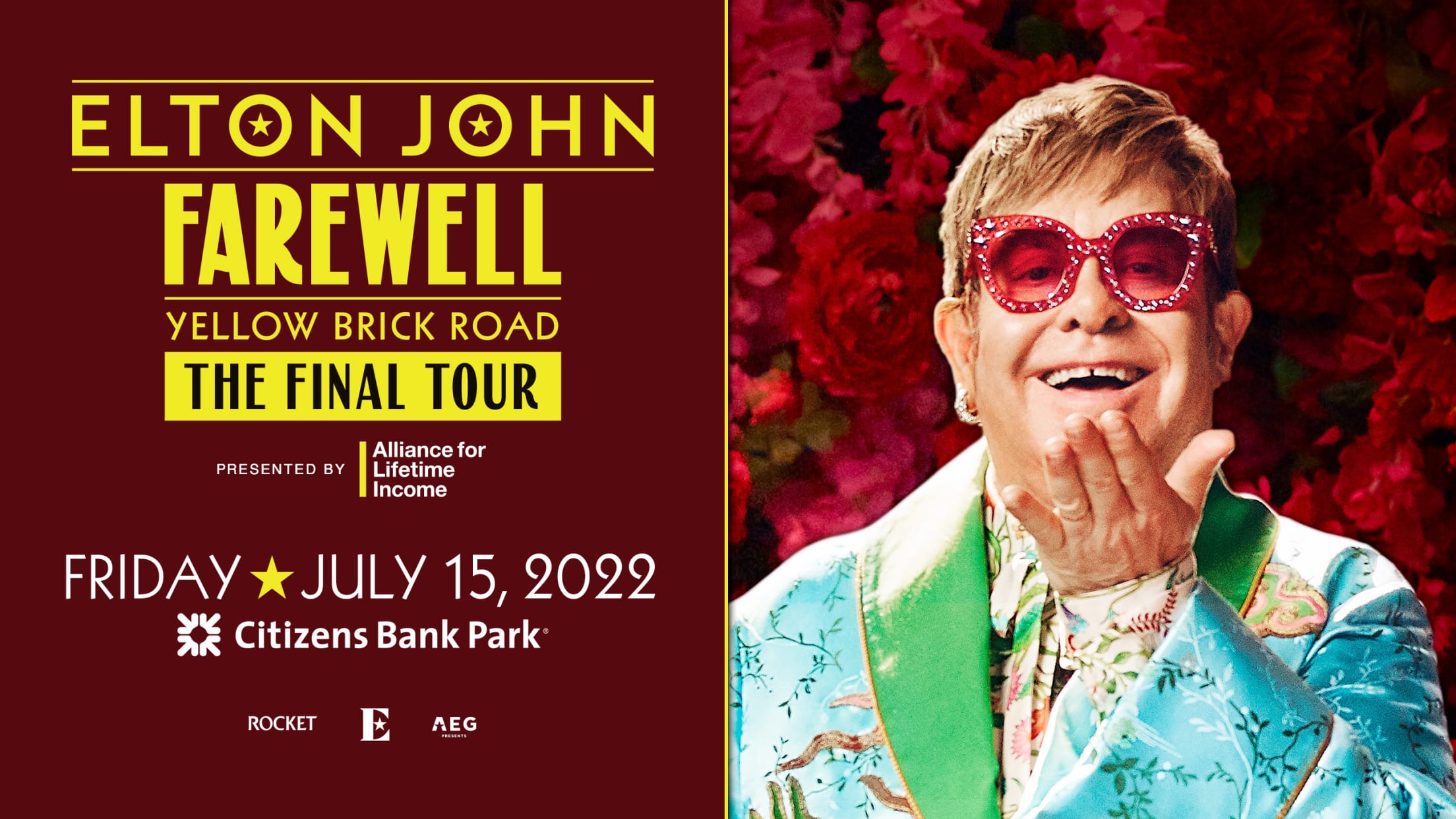 The Elton John Farewell Yellow Brick Road: The Final Tour will kick off in Philadelphia on Friday, July 15, 2022 at Citizens Bank Park.
Tickets are on sale now.
Platinum Seating
Platinum tickets gives fans direct access to purchasing premium seats at market value. Ticket prices and supplies of inventories are subject to change based on demand. With Platinum tickets, fans can choose the perfect seat based on their individual preferences.
By purchasing tickets directly from the official event ticketing provider fans can eliminate the risk of purchasing tickets that may be considered lost, stolen or counterfeit.
American Express Preferred Seating
American Express Card Member Seating