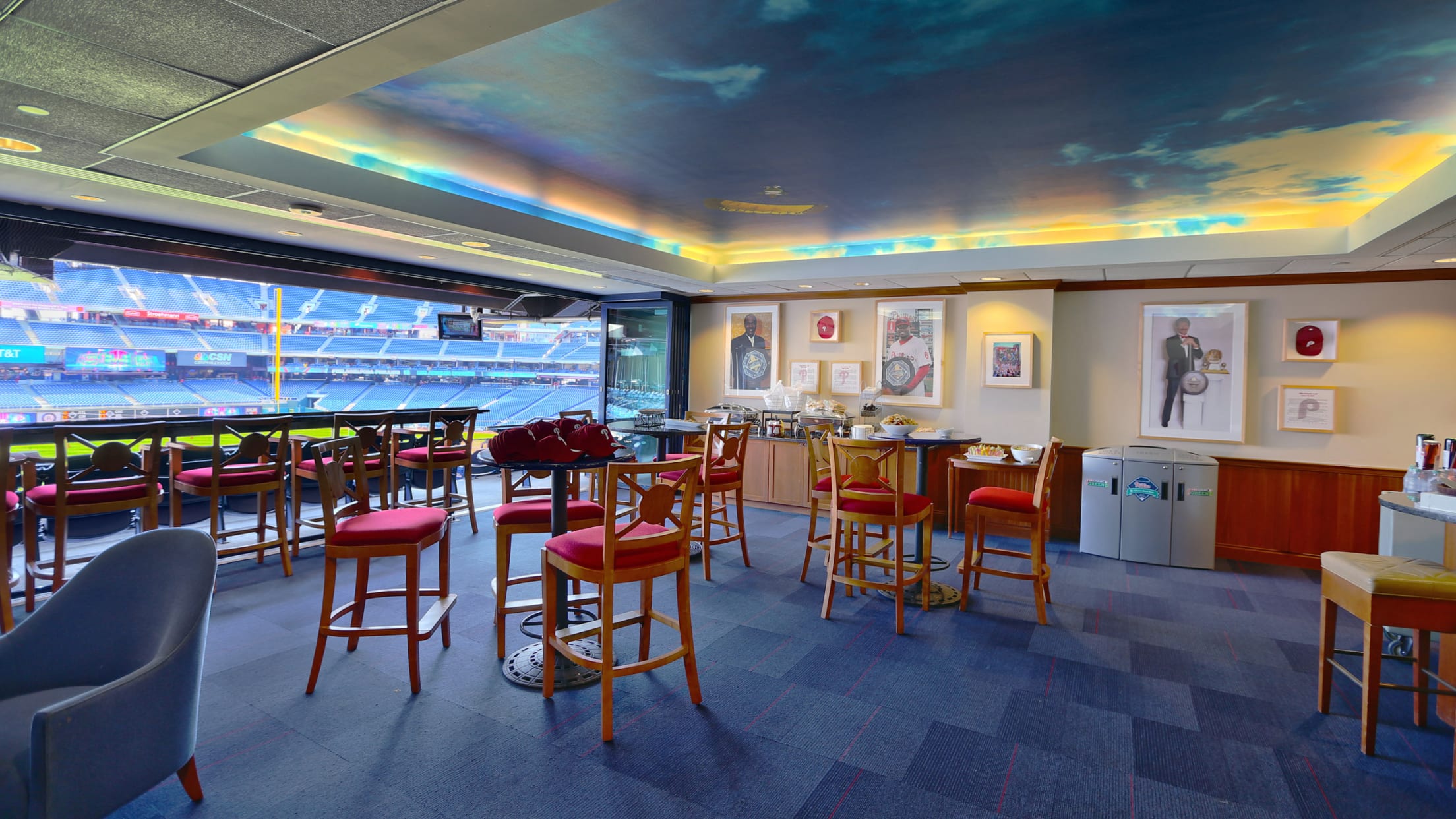 Single-game all-inclusive private Suite & Club Deck packages:
Fully catered buffet menu including a quantity of beer, soft drinks, and bottled water
Complimentary parking passes
Personal attendant
Access to the exclusive Hall of Fame Club, with its climate-controlled lounges, full-service bars & bistros, and the Cooperstown Gallery memorabilia display
Special welcome to your group on the side message boards
Additional tickets available
Custom menus available
For more information, contact us at 215-463-5000 / [email protected].
Please note: a $500 per facility non-refundable deposit is due at the time a Group Party Area order is placed. Final payment is due 45 days prior to the game date. A $15 order charge applies per game. Terms and conditions apply. If indicated in the terms and conditions of the event agreement, you are required to carry commercial general liability insurance (event insurance) for your event(s).
Suite & Deck Seating Chart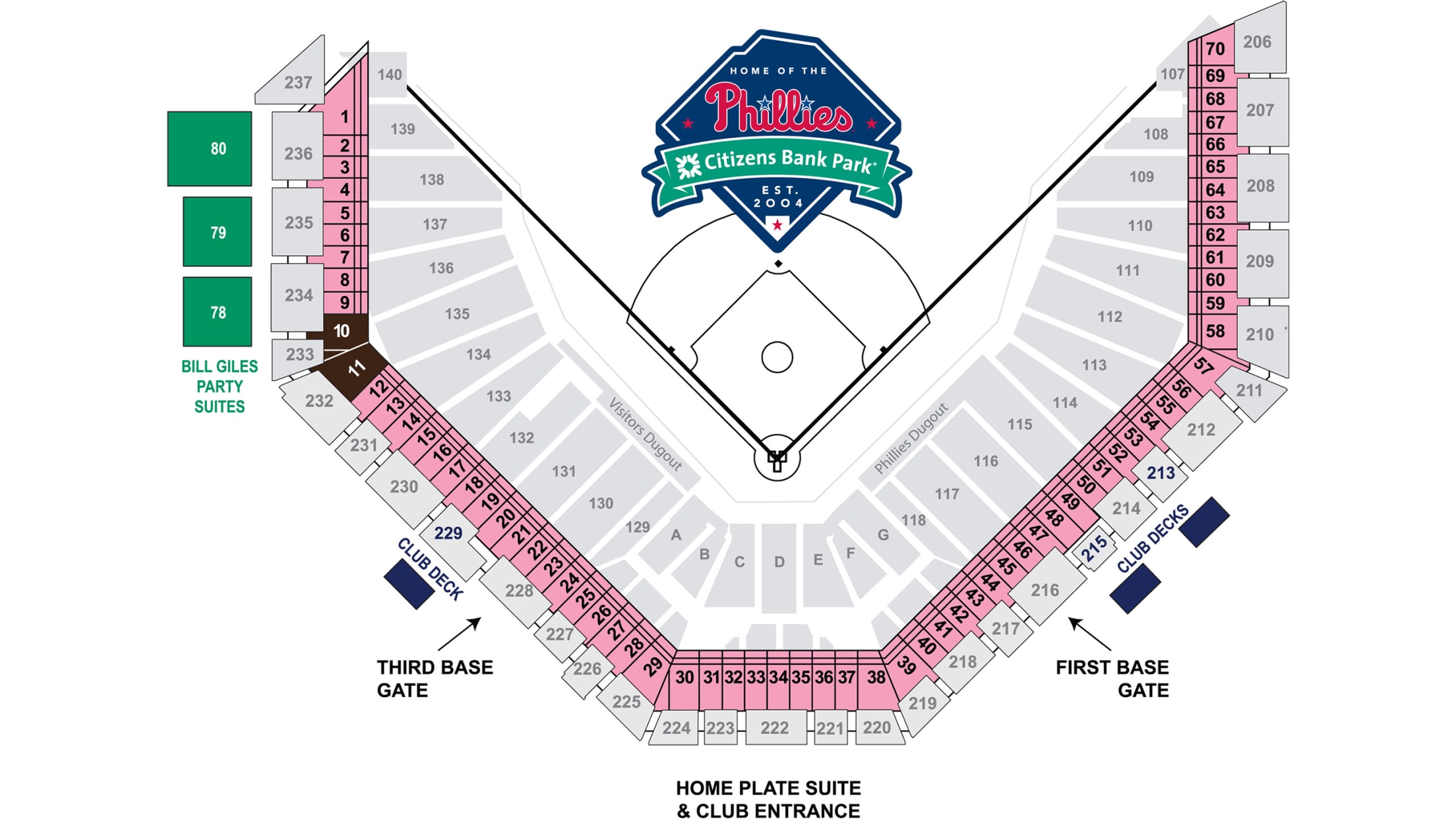 phi-table-suites-and-decks
Date Categories
2020 Group Party Areas:
Platinum Dates - 5/14, 6/10, 7/23
Premium Dates - 4/2*, 5/12, 5/13, 5/27, 5/28, 6/8, 6/9, 6/16, 6/17, 6/18, 6/29, 6/30, 7/1, 7/17, 7/18, 7/21, 7/22, 8/4, 8/5, 8/6, 8/25, 8/26
Standard Dates - 4/7, 4/18, 4/21, 4/22, 5/2, 5/4, 5/5, 5/6, 5/15, 5/16, 5/17, 5/26, 5/29, 5/30, 5/31, 6/12, 6/13, 6/14, 6/26, 6/27, 6/28, 7/2, 7/19, 7/20, 7/24, 7/25,7/26, 8/7, 8/8, 8/9, 8/10, 8/21,8/22, 8/23, 8/24, 9/8, 9/9, 9/10, 9/19, 9/20, 9/22, 9/23, 9/24
Value Dates - 4/4, 4/5, 4/6, 4/17, 4/19, 5/1, 5/3, 9/4, 9/5, 9/6, 9/7, 9/18, 9/21
Subject to change
*3 Game Pack required