Phillies #CollegeSeries
Sponsored by Temple University's Fox School of Business & School of Sport, Tourism and Hospitality Management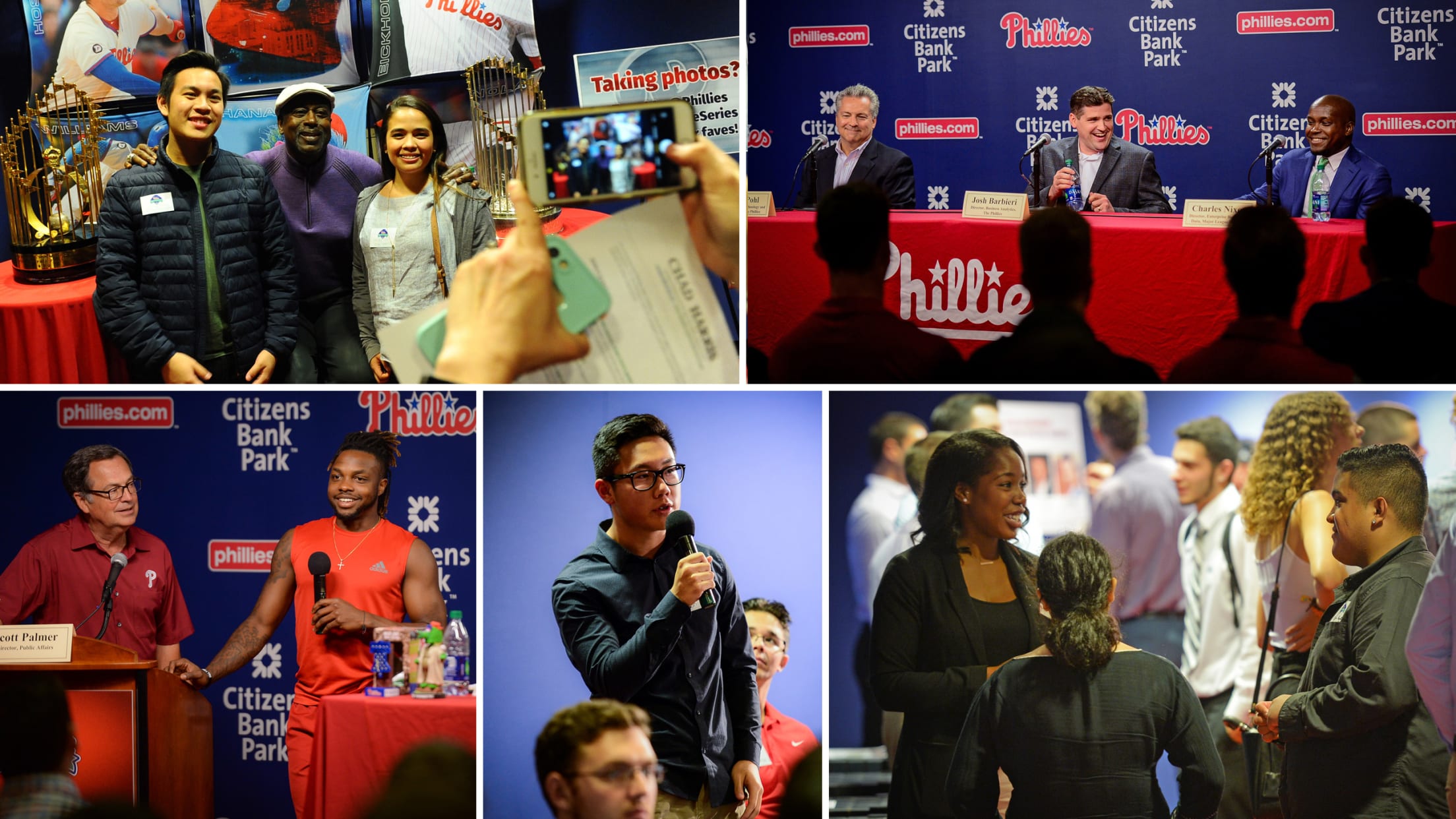 Go behind-the-scenes in the business of baseball at these exclusive events for college students.
Event Details
College students and recent graduates: find out what it's like to work for a major league baseball team. Interested professors and parents are also welcome to attend.
Learn about the business of baseball and receive career advice from Phillies executives and other major league special guests during a moderated question and answer session in the Phillies Media Room.
Take part in a Phillies Networking Hour - Practice networking with Phillies front office personnel from various departments, as well as those who spearhead the Phillies intern and Phillies Ballgirls programs, during this informal networking hour. Attendees are invited to bring resumes.
Take selfies with Phillies major league guests, as well as with World Series Trophies.
Cheer on the Phillies with a ticket to that night's game. Ticket price includes $12 worth of food/merch credit.
The cost for each Phillies #CollegeSeries event is $30 and limited to 200 students.
Testimonials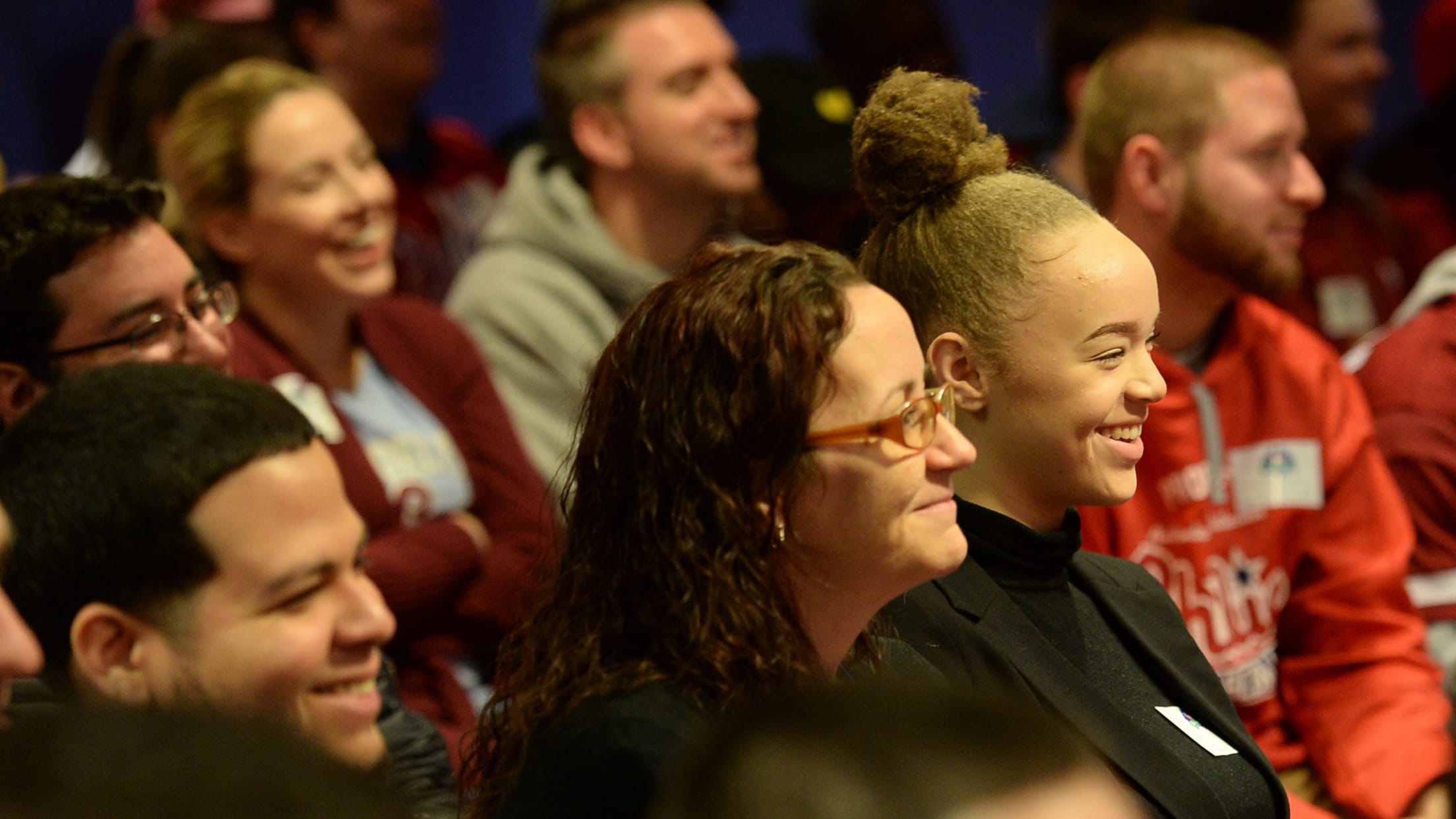 "I had a wonderful time attending this #CollegeSeries! It was a great experience getting to network with so many different people in the media industry. Definitely worth the six hour drive from school!" - Gabrielle, Liberty University, Class of 2019
"This #CollegeSeries was an incredible experience for my students. The students were engaged, interested and really excited to be here, and the professionals were extremely informative and helpful. We hope to come back again next year!" - Lindsey, Professor at West Chester University
"I absolutely loved the #CollegeSeries event. All of the information that I received I believe I can use to better my chances of my future career. I definitely want to look at coming to another event soon." - Devin, East Stroudsburg University, Class of 2021
"Very informational and organized! So worth it!" - Kelsey, Temple University, Class of 2020
"Great series. You meet some awesome and informative people that seem to really care about your success." - Robert, Camden County College, Class of 2021
"The #CollegeSeries is fantastic. Awesome opportunity to network and learn. A must-do for anyone interested in moving into this field after graduation." - Dylan, Rowan University, Class of 2020
"This was an incredibly beneficial and unique experience. It was so cool networking with the people that make it happen." - Isabel, Lehigh University, Class of 2021
"It was a great opportunity and experience." - Meagan, Bryn Mawr College, Class of 2020
"Great experience and would do it again!" - Matthew, Delaware Technical Community College, Class of 2020