Phillies #CollegeSeries
Sponsored by Temple University's Fox School of Business
The Phillies are excited to announce the return of their #CollegeSeries sponsored by Temple University's Fox School of Business for the 2023 season!
The Phillies #CollegeSeries are great opportunities for college students and professors to go behind the scenes in the business of baseball with major league executives and special guests.
Please click the below links for more information, including speaker, networking hour and special guest lineup, for each of the spring #CollegeSeries sessions being offered.
Summer Session:
Fall Session:
Event Details
Each event will be held 4-6:15 p.m. in the Media Room at Citizens Bank Park and limited to 120 students.
Highlights include:
Learn from Phillies executives and special guests during a moderated question-and-answer session. Speakers will provide excellent insight into their areas of business, as well as share their career experience and advice.
Take part in an informal Phillies Networking Hour with Phillies front office personnel, as well as those who spearhead the Phillies intern and Ballgirls programs. Attendees are invited to bring resumes.
Take photos with Phillies greats including 1993 National League Champions Mickey Morandini and Milt Thompson (also a coach for the 2008 World Champion Phillies).
Attendees will also have the chance to take photos with the Phillies' 2022 National League Champion Trophy, as well as 2008 and 1980 World Series Trophies.
After the networking hour and panel, cheer on the Phillies at that night's game! A game ticket, along with a $12 concession credit, will be included with the $25 registration cost.
Registration Cost: $25 (includes the #CollegeSeries pregame event, game ticket and $12 concession credit).
2023 Summer & Fall #CollegeSeries
Testimonials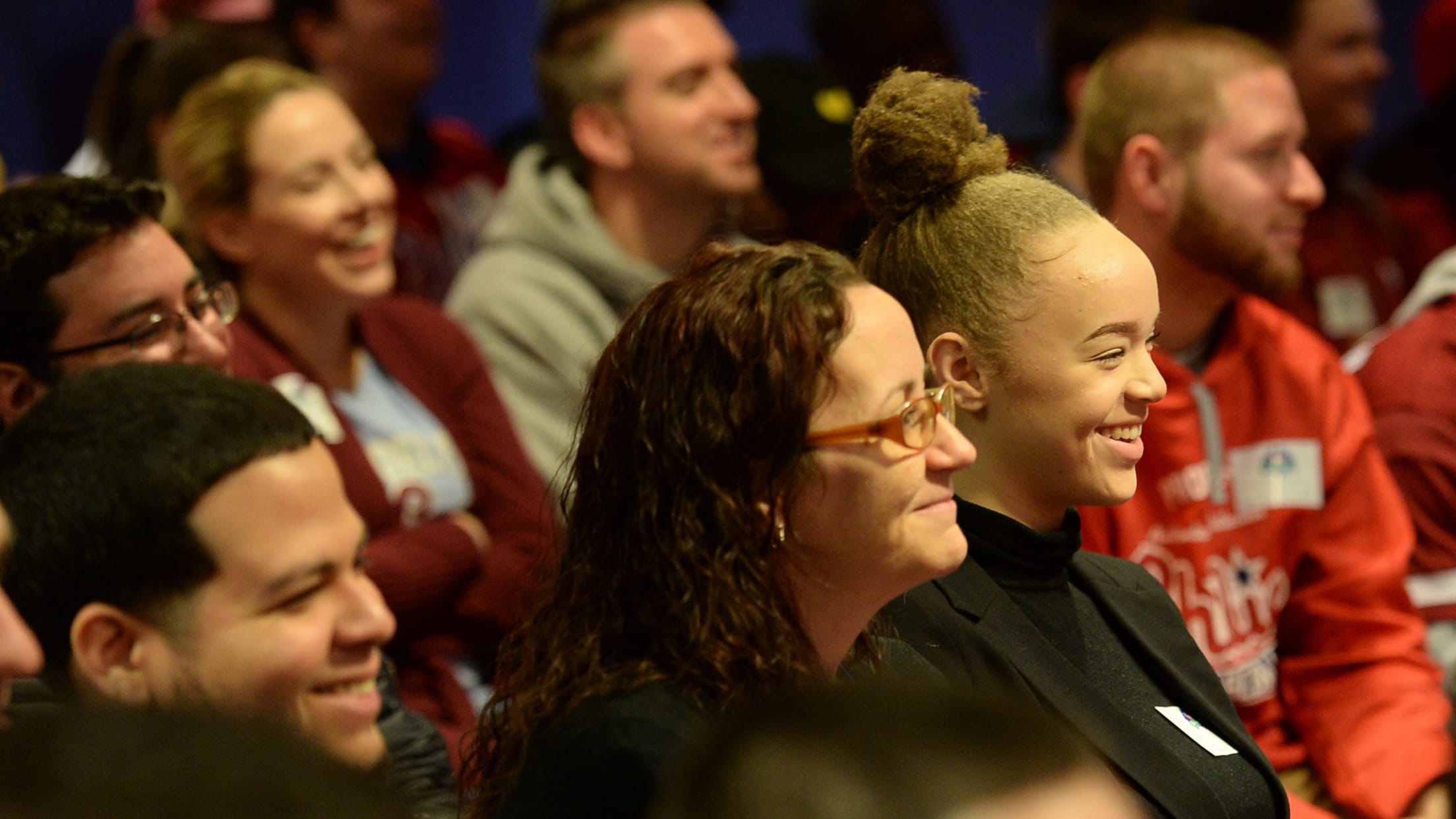 "One of the best experiences of my college career!" – Cory, Arcadia University
"This was an amazing experience and one that students like me should never pass up!" – Montoro, Temple University
"I would 100% recommend going to (the Phillies #CollegeSeries) if you're considering any sports job. I know that I will definitely be attending any future event like this." – Dawson, Lock Haven University
"The event provides an inside look at the world of professional baseball that you can't get anywhere else." – John, The University of Massachusetts at Amherst
"This was an incredible event and invaluable to a college student who wants to work in the MLB environment." – Chris, Towson University
"This is a great service the Phillies organization is providing to area students. Meeting and speaking with high level professionals is a great opportunity. Thank you, Phillies!" – Kelly, Academy of Culinary Arts
"It's a terrific place for college students to network and helps put their foot in the door in terms of receiving employment in the sports field in the future."- Matt, The College of New Jersey
"The #CollegeSeries event was a great way to learn what my future may hold!"- Ben, Harcum College
"I had the most amazing time at the Phillies #CollegeSeries! I learned so much and I networked with so many amazing professionals. This is definitely an experience I'd recommend everyone to do!" - Ally, Temple University