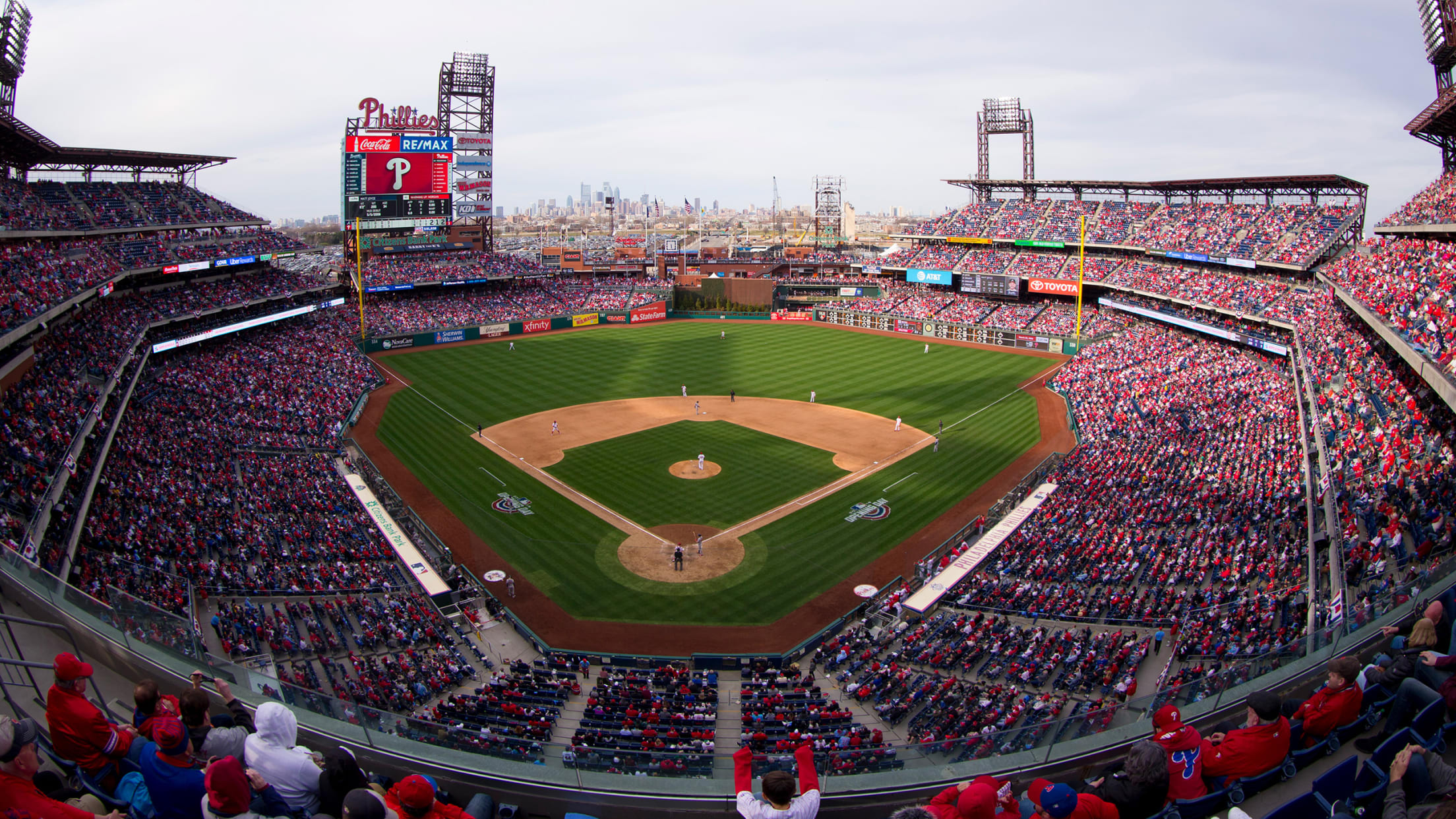 As a thank you for joining the Phillies Newborn Club, we would like to extend to you a special ticket offer to bring the little one to his/her first Phillies game.
Buy Tickets
To order, click on the Ticket links below and use the password you received in your confirmation email to receive an $8 discount off up to four tickets per game in select seating locations for the game dates listed below during the 2020 Phillies season. For access to climate controlled areas and family restrooms, be sure to check out seating options in our Hall of Fame Club.
Tickets are subject to availability. Dates and times subject to change. Limit four discounted tickets per game (additional full price tickets may be purchased). No cash value.
Helpful Hints
Baby/Toddler Tickets: Children age two and under may be admitted to Phillies games without a ticket as long as they sit in the lap of an accompanying adult.
Family Restrooms:
Main Concourse (3): behind Sections 106, 112 and 137.
Diamond Club (2): two convenient locations within the Diamond Club.
Hall of Fame Club Level (5): Club, behind Sections 219 and 224; Pavilion, behind Sections 205 and 208; and Arcade, behind Section 234.
Terrace Level (3): behind Sections 319, 322 and 329.
Changing Stations: Baby-changing tables are available in all 61 restroom facilities.
Diaper Bags: Each guest is permitted to bring one bag into the ballpark. Bags can be no larger than 16" x 16" x 8" and will be subject to inspection upon entry in accordance with Major League Baseball security regulations. Glass bottles, cans, hard-sided and Styrofoam coolers, thermoses and open containers may not be brought into the ballpark. Exceptions: unopened plastic bottles (non-alcoholic), baby bottles and single-serve, soft-sided juice containers and soft-sided coolers that do not exceed the 16" x 16" x 8" size requirement may be brought into the ballpark after inspection.
Strollers: Fold-up strollers should be stored under your seat during the game. For strollers that do not fold up, free storage is available at Guest Services (located behind Section 122 on the Main Concourse and behind Section 318 on the Terrace Level).
Mother's Nursing Room: Moms now have a private area for nursing located on the Main Concourse behind Section 125.