Spread the joy this holiday season to the baseball fans in your life with a White Sox Holiday Pack!
White Sox Holiday Packs offer fans six (6) mobile ticket vouchers for 56 different home games during the 2022 regular season and include a White Sox hat and scarf set*.
Holiday Pack purchases include a holiday card with detailed instructions for your gift recipient.
Mobile vouchers cannot be transferred until they are exchanged for select 2022 Regular Season games. After they are exchanged for game tickets, they can be transferred to a recipient by using your White Sox Account Manager.
*The White Sox hat and scarf set will be mailed to the address used during the checkout process.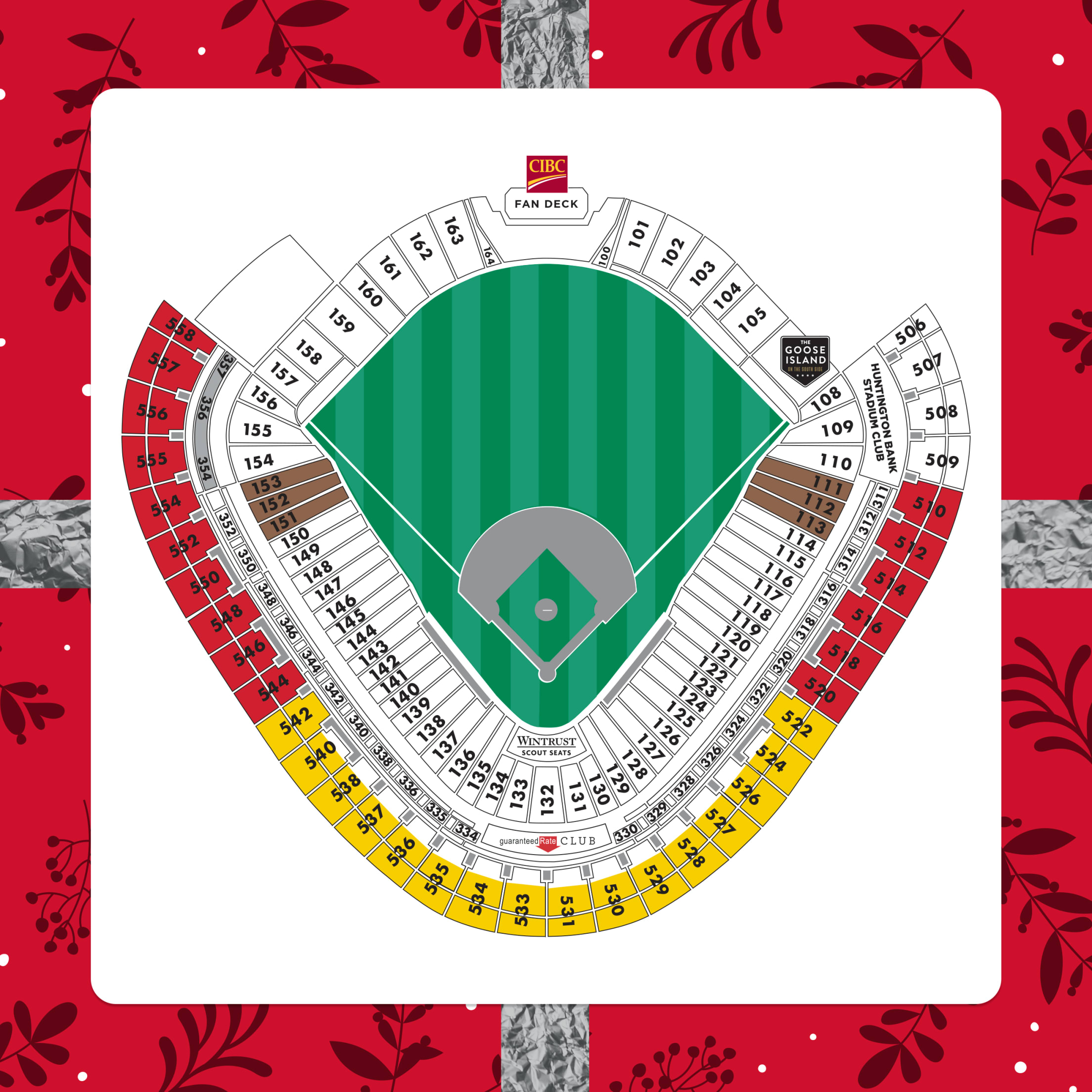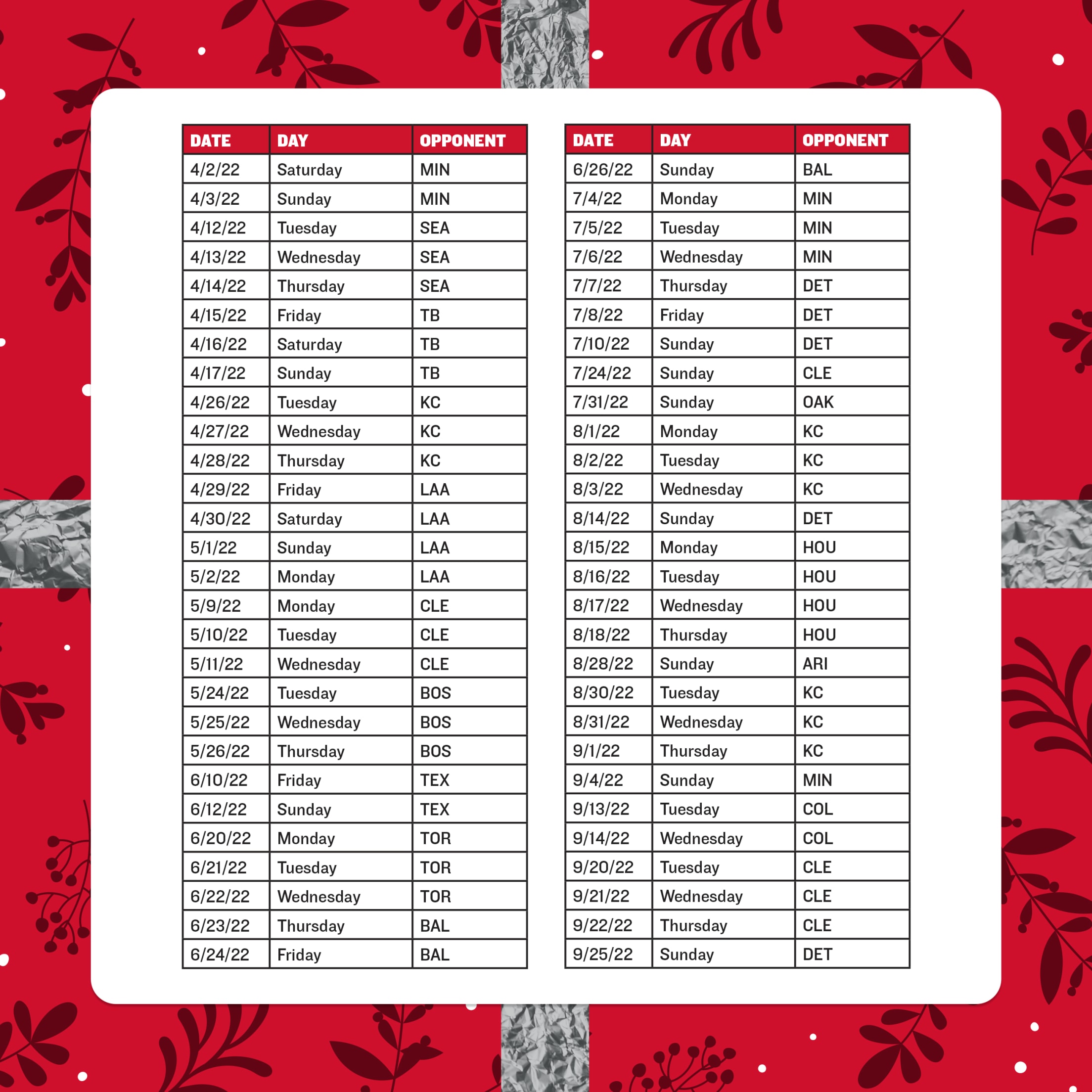 Holiday Pack Game Dates
Holiday Pack vouchers are redeemable for 56 White Sox home games:
FAQ
Exchange Directions
How do I exchange my vouchers for Game Tickets?
Step 1: Log into your Account Manager, select "Manage Tickets" at the top of the page and scroll all the way down to 2022 Holiday Pack Vouchers
Step 2: Click the ellipses in the top right corner and select "Exchange."
Step 3: Check the number of vouchers you would like to exchange.
Step 4: Review the selected vouchers and select "Continue To Exchange."
Step 5: Select the game you'd like to redeem the voucher(s) for and select "Continue."
Step 6: Choose your desired seats from the available locations and select "Continue."
Step 7: Review to confirm all the information is correct and select Submit."
Once vouchers are exchanged for game tickets, these tickets can be forwarded.
General Questions
When can I exchange my Holiday Pack vouchers for game tickets?
Upon purchasing a Holiday Pack, you will be able to view your vouchers on your White Sox Account Manager. You will be able to exchange your vouchers for game tickets when individual tickets go on sale in 2022. Once the on-sale date is set, we will notify all Holiday Pack purchasers.
If I use all my vouchers, can I buy more?
Yes, you can purchase additional Holiday Packs by visiting whitesox.com/holidaypacks.
Is there a limit to the number of vouchers I am allowed to redeem per game?
Yes, the number of vouchers that can be redeemed at one time is based on availability.
Which phones are supported?
Holiday Pack mobile ticket vouchers are supported by iPhones and Android phones. The MLB Ballpark app must also be downloaded for Voucher Redemption through the White Sox Account Manager.
Why do I need to use an iPhone or Android phone?
Holiday Pack vouchers are a mobile-only program and there are no printed tickets. Admission to Guaranteed Rate Field and seat assignments will be managed through the app.
Can I purchase the voucher package if I don't have an iPhone or Android phone?
Not at this time. You will be unable to enter Guaranteed Rate Field. Call 312-674-1000 for more information on other flexible ticket packages or visit whitesox.com/tickets.
Are my vouchers refundable?
We're sorry, all Holiday Pack purchases are non-refundable.
Entering Guaranteed Rate Field
How do I get into Guaranteed Rate Field with my vouchers?
First, you need to redeem your vouchers for game tickets. You can redeem your vouchers for all games in your White Sox Account Manager. Login with the email address used for purchase and your password associated with the account. Once you select a game and redeem your vouchers for tickets, you will be provided with a digital barcode that you can use to scan for admission into Guaranteed Rate Field.
How does my guest scan in?
You can forward your ticket to your guest using the transfer function of your White Sox Account Manager.
What do I do if I need ADA seating?
When selecting your game, you will have an option to choose ADA seating under the seating location tab.