The Atlanta Braves Hosts are the personalities that take the phrase "the show must go on" to new levels. Extra innings, pitching changes, rain delays, you name it and our hosts have it covered to keep our fans up to date and entertained until it's time to Play Ball! Their knowledge and love for the Braves is infectious as they help welcome fans home to Truist Park. Get to know our fan-focused team at the ballpark and by checking out their profiles below!
Mark Owens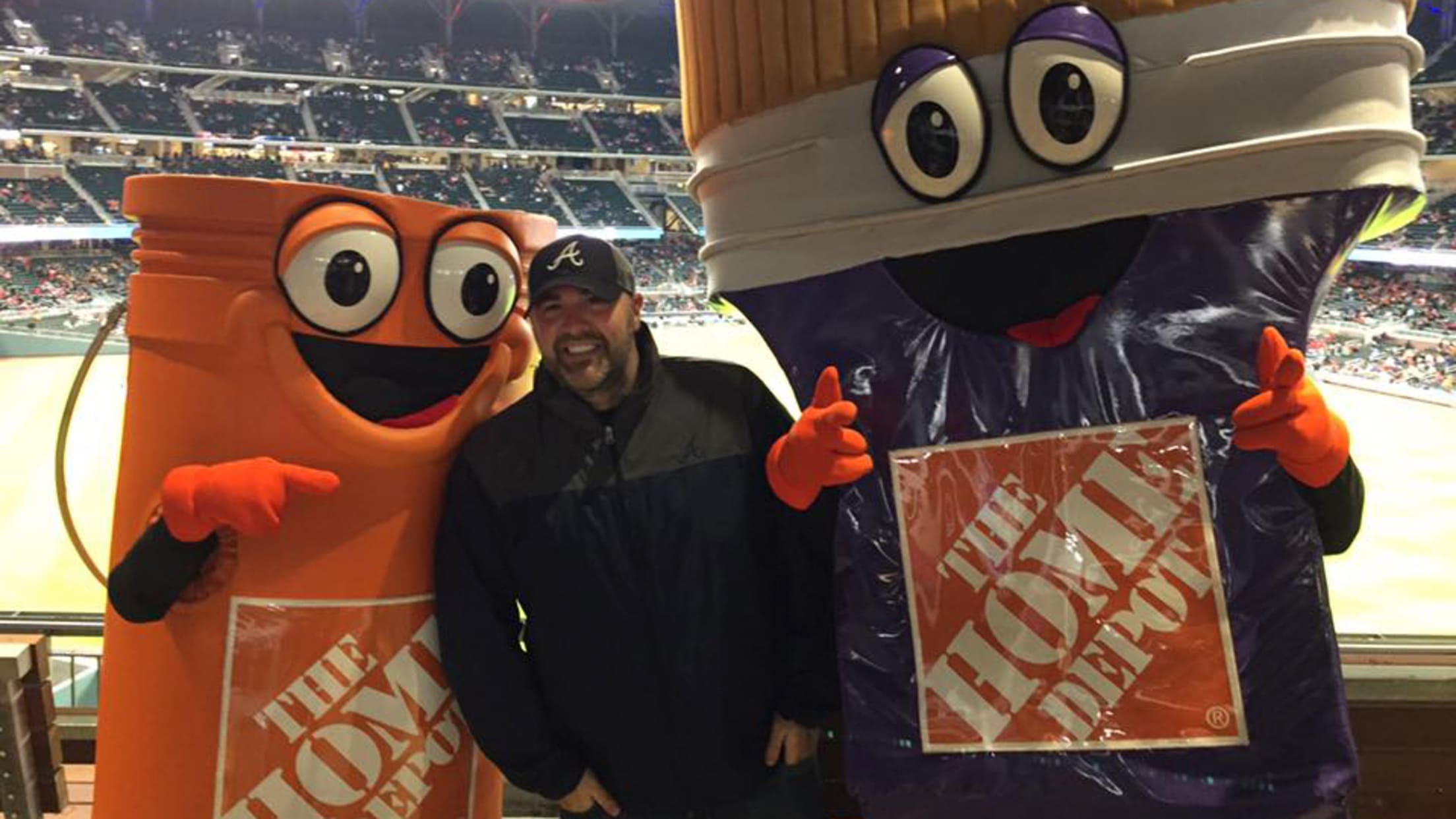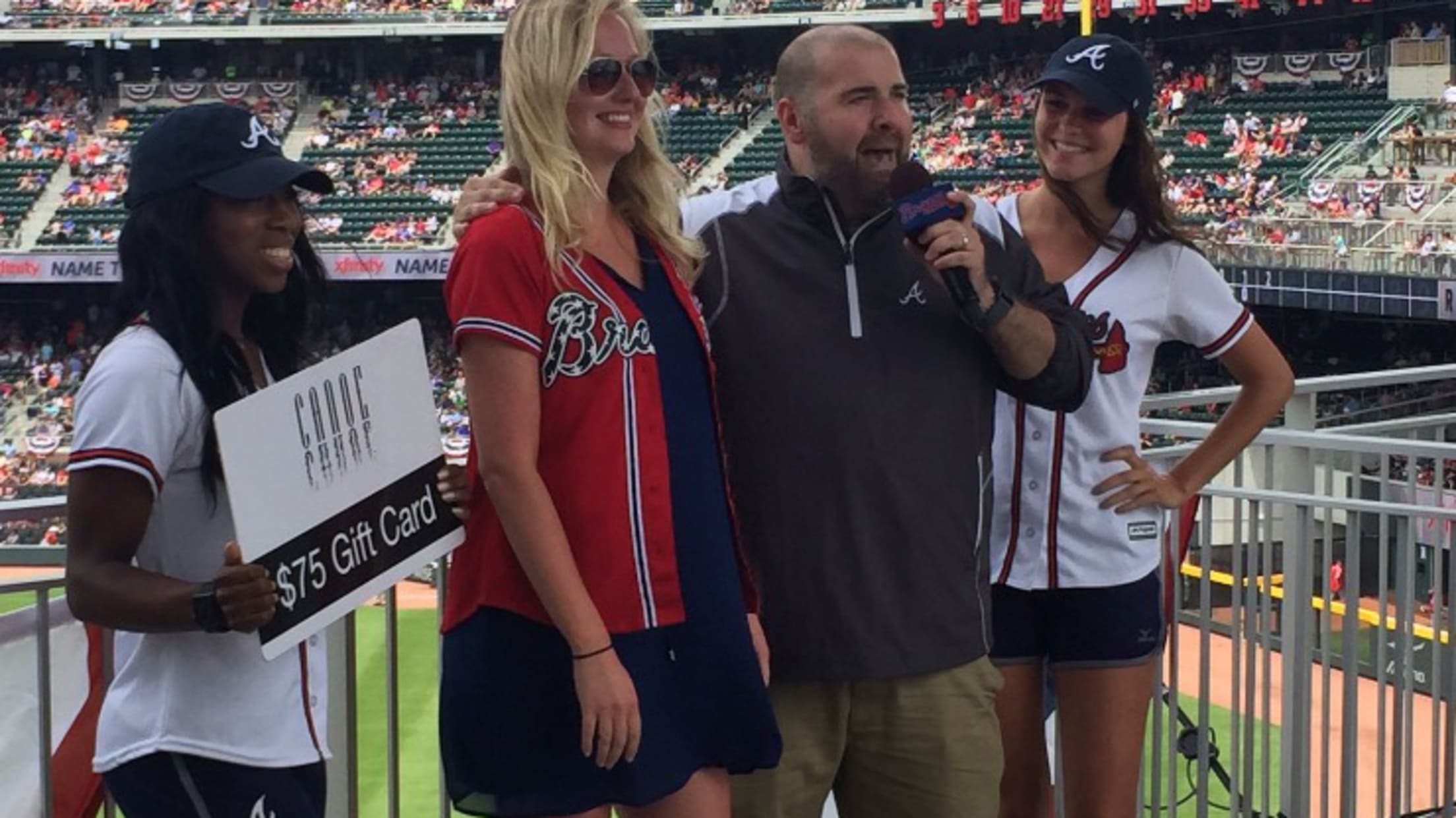 Mark Owens has served as the Atlanta Braves In Game host since 2007. Born and raised a Braves fan, Mark played baseball growing up but had no real athletic ability. Harrison High School in Kennesaw is where Mark fell in love with the stage and realized his skills may be better used entertaining baseball fans over trying to play the game. Growing up Mark told his Dad "one day, I'll be on the field in a Braves uniform." Mark was able to keep that promise, but had to replace the glove with a microphone.
Marks top moments with the Atlanta Braves include Opening Truist Park, working the Braves vs. Marlins game in front of thousands of Soldiers at Fort Bragg and getting boo'ed by 50,000 angry Braves fans during the infamous Infield Fly Rule game.
Mark lives in Smyrna with his wife Gretchen and their daughter Caroline. When not at Truist Park you will find him in Athens calling the Dawgs, in Vegas throwing dice or playing on the beach. You can hear Mark weekday mornings on Jenn and Friends on Star 94.1. Follow Mark on Twitter: @Marko6262