Marte, Escobar need boost in All-Star Primary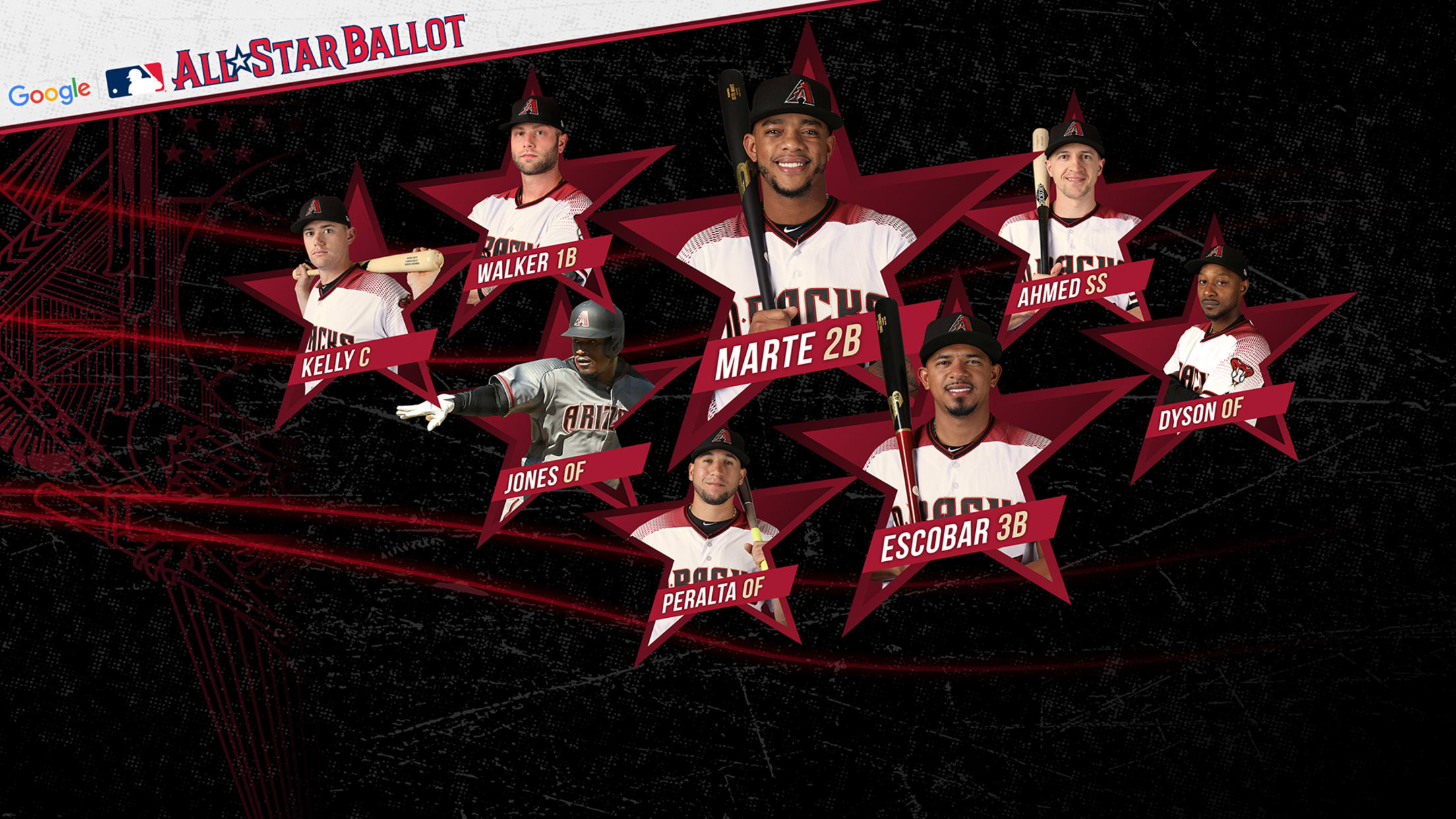 Read our FAQ on this year's revamped balloting format, which includes two phases of fan voting to determine the All-Star starters, and the ability to vote through Google Search. PHILADELPHIA -- D-backs second baseman Ketel Marte and third baseman Eduardo Escobar are among the top 10 at their positions in
Read our FAQ on this year's revamped balloting format, which includes two phases of fan voting to determine the All-Star starters, and the ability to vote through Google Search.
PHILADELPHIA -- D-backs second baseman Ketel Marte and third baseman Eduardo Escobar are among the top 10 at their positions in balloting for the 2019 All-Star Game, but their manager would like to see them ranked even higher.
Marte is third among second basemen with 327,269 votes in results that were released Tuesday. That ranks him behind Ozzie Albies (424,467) and Mike Moustakas (377,983).
• VOTE NOW: Google MLB All-Star Ballot
Escobar, meanwhile, is in seventh place among third basemen with 75,493 votes. Nolan Arenado (783,604) is the leader and Escobar still has a ways to go before cracking the top three, as Justin Turner currently holds that spot with 273,586 votes.
"I feel, obviously, that they're the best at their positions and deserve more consideration," Lovullo said of the pair. "I get the chance to watch them perform every single day, and without them, we wouldn't be where we are. It's a credit to them and their hard work, and the way they're going out and having these years is not by accident. They're leading the way for us."
Lovullo said he was disappointed Arizona outfielder David Peralta did not rank among the top 20 in the outfield voting.
"He's our offensive catalyst. He's our emotional leader," Lovullo said. "I think if he continues to do what he's supposed to do, I think he'll get some well-deserved consideration. It was a little bit of a shock for me that he wasn't among those leaders."
Fans may vote in "The Primary" at MLB.com and all 30 club sites, the MLB At Bat and MLB Ballpark apps up to five times in any 24-hour period. Fans in the US and Canada can also vote on Google Search for every position, or up to 17 unique players per day, by searching "MLB Vote" or the names of their favorite players. Primary voting ends at 4 p.m. ET on Friday, June 21.
The top three vote-getters at each position (including nine outfielders) per league will move on to "The Starters Election," which begins at noon ET on Wednesday, June 26. The votes will reset for a 28-hour voting window that ends at 4 p.m. ET on Thursday, June 27. Starters for the 2019 Midsummer Classic will be unveiled on ESPN that night at 7 ET. The pitchers and reserves will be announced on Sunday, June 30, at 5:30 p.m. ET.
Then on Tuesday, July 9, during the 2019 All-Star Game presented by Mastercard, fans may visit MLB.com and the 30 club sites to submit their choices for the Ted Williams Most Valuable Player Award presented by Chevrolet.
The 90th Midsummer Classic, at Progressive Field in Cleveland, will be televised nationally by FOX Sports; in Canada by Rogers Sportsnet and RDS; and worldwide by partners in more than 180 countries. FOX Deportes will provide Spanish-language coverage in the United States, while ESPN Radio and ESPN Radio Deportes will provide exclusive national radio coverage. MLB Network, MLB.com and SiriusXM also will provide comprehensive All-Star Week coverage. For more information about MLB All-Star Week and to purchase tickets, please visit AllStarGame.com and follow @MLB and @AllStarGame on social media.