Lovullo on 9/11: 'The feeling never goes away'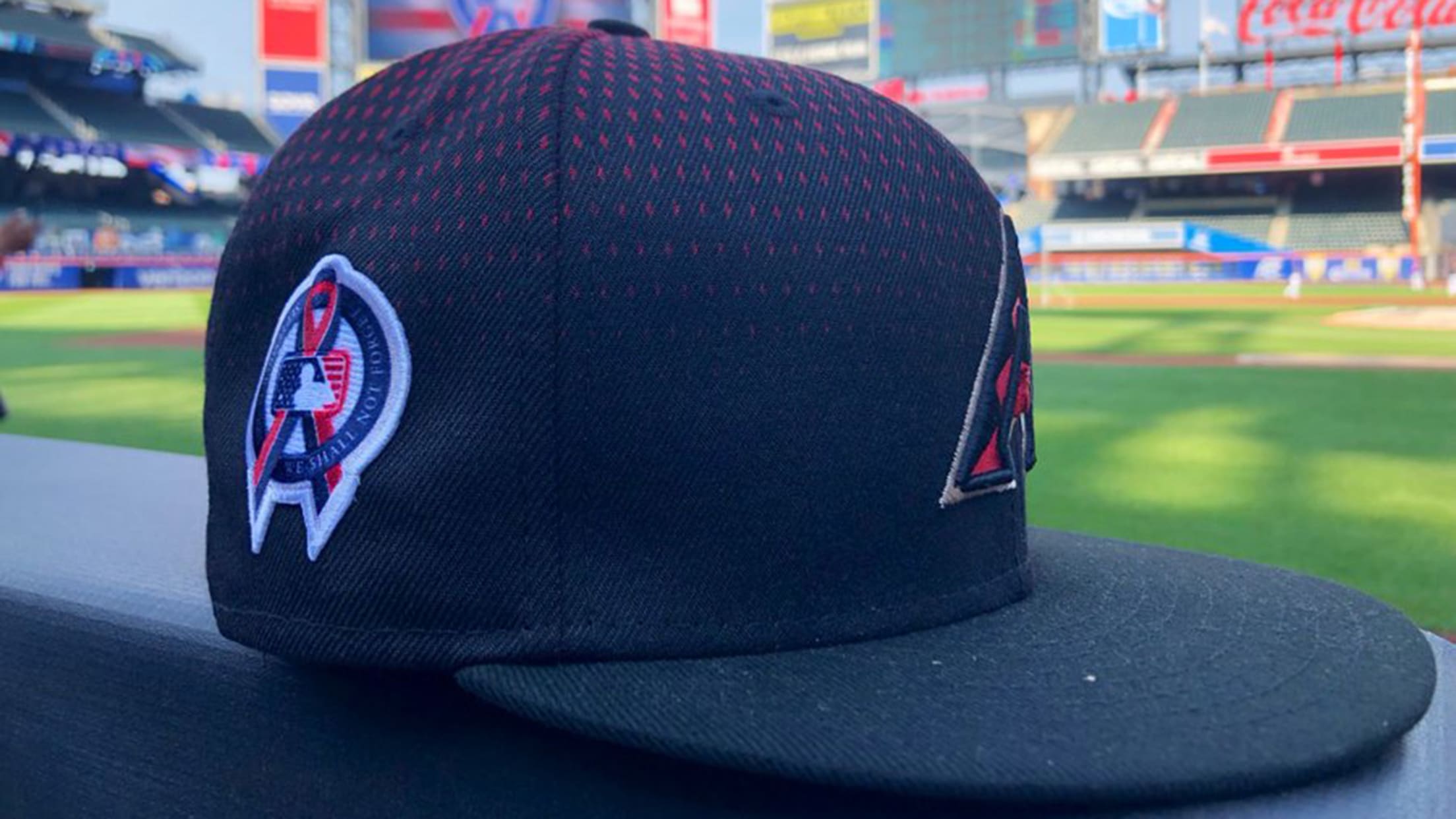 NEW YORK -- For D-backs manager Torey Lovullo, it's hard to believe the tragic attacks on the World Trade Center on Sept. 11, 2001, occurred 18 years ago, but his team did its part on Wednesday to make sure those who were lost that day will never be forgotten. Before
NEW YORK -- For D-backs manager Torey Lovullo, it's hard to believe the tragic attacks on the World Trade Center on Sept. 11, 2001, occurred 18 years ago, but his team did its part on Wednesday to make sure those who were lost that day will never be forgotten.
Before the game against the Mets at Citi Field, the D-backs wore caps during batting practice to honor the New York Police and Fire Departments.
"The feeling never goes away," Lovullo said. "That's why it seems like it was yesterday because it hurt and stung. I remember watching on television. I couldn't believe it was happening here in America. Those memories are burned into my space. The rest of America feels the same way. Year by year, I'm glad we stop and honor those that are missing and the families that were affected."
We shall not forget those we lost on September 11, 2001. pic.twitter.com/xTO2i8UVF6

— Arizona Diamondbacks (@Dbacks) September 11, 2019
Catcher Alex Avila woke up on Wednesday morning, turned on the television and saw the memorial for the 9/11 victims. A freshman in high school in South Florida when the tragedy occurred, Avila was home sick from school that day and noticed that his mother was upset.
"She started to cry because when her family came from Cuba, they actually lived in New Jersey for seven or eight years," Avila said. "I think the whole scene was shocking. I remember going in the family room and wondered why she was so upset. I saw everything unfold on TV.
"I remember thinking it was like a movie -- like it wasn't really happening. Over the course of the whole next week, everything started to sink in. Something major happened. It wasn't something we were imagining or anything like that. It's real life."
Honoring those who courageously answered the call on 9/11/01. #NeverForget pic.twitter.com/pcK1LwF5DE

— Arizona Diamondbacks (@Dbacks) September 11, 2019
Two days before 9/11, 9-year-old Tim Locastro went to watch the Yankees play the Red Sox in the Bronx. While he wasn't affected by the tragedy, Locastro, a Syracuse, N.Y., native, didn't understand what was going on until he was older.
"It's surreal, really -- just being so close to it," Locastro said. "I was 9 and you get taken out of school. When you are that young, you don't really realize what's going on. You know something major has happened. Then, as time goes on, you start to understand it. It's so unfortunate."
Bill Ladson has been a reporter for MLB.com since 2002. He covered the Nationals/Expos from 2002-2016. Follow him on Twitter and Facebook.