Crawford likely to return during A's series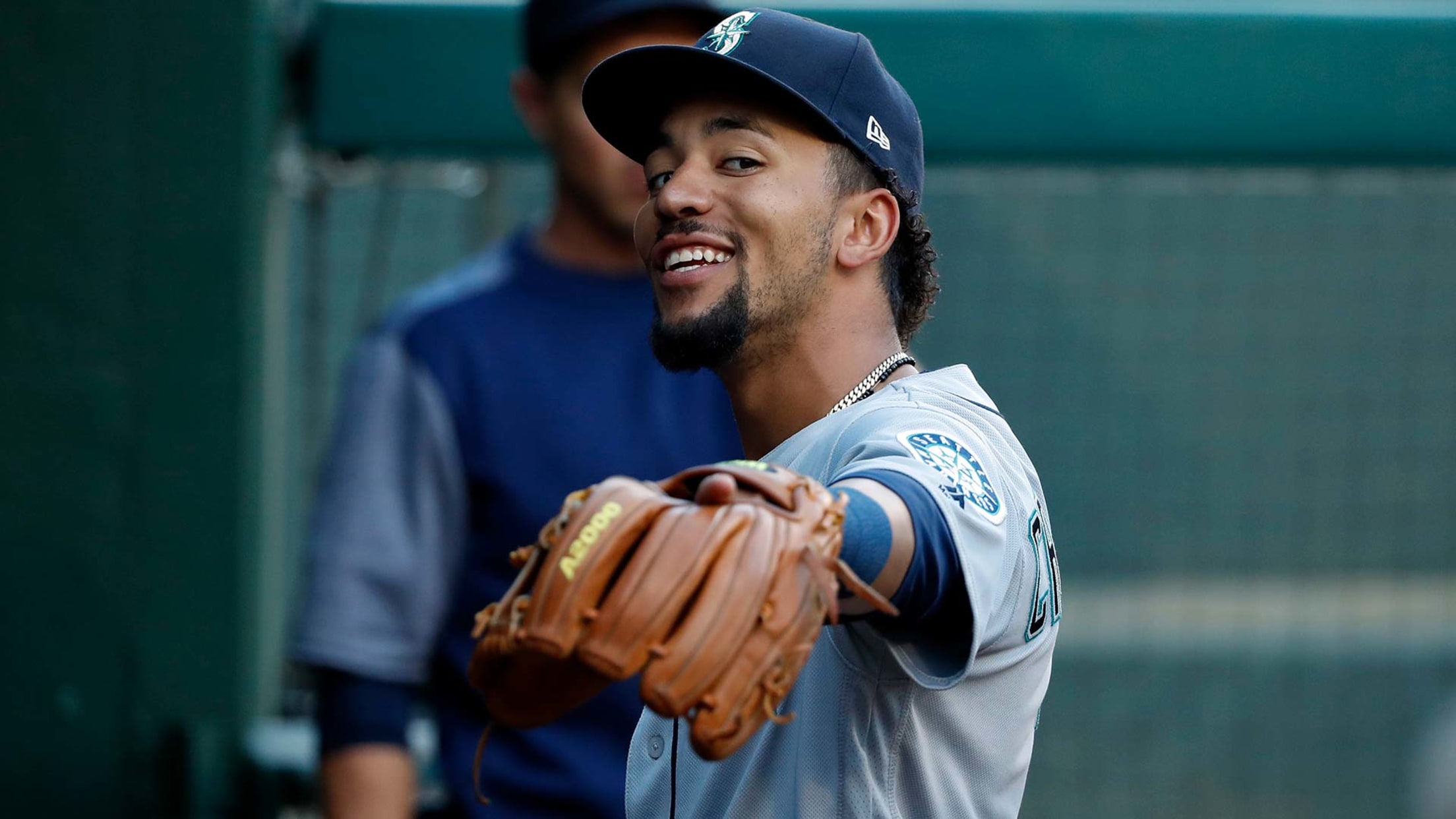 MINNEAPOLIS -- Shortstop J.P. Crawford hit a three-run home run for Class A Advanced Modesto in his first Minor League rehab game on Tuesday, and remains on target to rejoin the Mariners on Friday in Oakland if all goes well. Crawford has been sidelined the past two weeks with a
MINNEAPOLIS -- Shortstop J.P. Crawford hit a three-run home run for Class A Advanced Modesto in his first Minor League rehab game on Tuesday, and remains on target to rejoin the Mariners on Friday in Oakland if all goes well.
Crawford has been sidelined the past two weeks with a sprained left ankle, but he is expected to play two more games with Modesto and then be activated off the 10-day injured list for the start of the A's series as the Mariners wrap up their 10-day road trip.
"The reports were very good," Mariners manager Scott Servais said Wednesday. "He texted [infield coach] Perry Hill that he hit a bomb. But more importantly, he felt good and was moving around fine. No limitations."
Crawford was one of the key players acquired from the Phillies in the trade for Jean Segura, Juan Nicasio and James Pazos last December. He opened the season in Triple-A Tacoma, then hit .279/.343/.426 with one home run and five RBIs in his first 17 games with Seattle, while helping solidify the team's infield defense.
Rookie utilityman Dylan Moore has been filling in at shortstop for Seattle in Crawford's absence, with veteran Tim Beckham moved to a reserve role. The Mariners will face a roster decision when Crawford returns, with rookie second baseman Shed Long a logical choice to be sent back to Tacoma at that point.
With starting second baseman Dee Gordon coming off the 10-day injured list on Tuesday, Long no longer has an everyday role, though he was in the lineup in left field on Wednesday for the first time.
Pitching plans for A's series
Marco Gonzales will start Friday's series opener in Oakland, after being pushed back a day to allow Yusei Kikuchi to start Thursday against the Twins. The Mariners wanted to keep Kikuchi on a five-day schedule after skipping his last start, while also preferring to pitch him against the Twins since he has already faced the A's three times this season.
Wade LeBlanc is lined up to pitch Saturday's game in Oakland, though Servais said the Mariners are considering going with an opener in that contest. They've used an opener in LeBlanc's last two starts.
Mike Leake will start the final game in Oakland on Sunday afternoon.
Meanwhile, injured starter Félix Hernández is expected to pitch a Minor League rehab game this weekend, though the club hasn't announced when or where yet. He'll likely join Tacoma for his first game back from a right lat strain during their Texas trip, with the Rainiers playing in San Antonio from Wednesday through Friday, and then at Round Rock from Saturday through Tuesday.
Worth noting
The Mariners released right-handed reliever Nick Rumbelow to open a roster spot in Tacoma for Matt Festa, who was optioned to Triple-A on Tuesday.
Rumbelow, 27, was acquired from the Yankees in 2017 for Minor League pitchers JP Sears and Juan Then and was regarded as one of Seattle's better bullpen prospects. But the Texas native posted a 7.58 ERA in 16 games with the Mariners from 2018-19, while allowing 22 hits and eight homers in 19 innings. He was 3-2 with an 8.17 ERA in 19 appearances for Tacoma this year, and had a 27.00 ERA in three games with Seattle.