Seattle unveils coaching staff for '21 season
Laker, Hill return to roles; Blank takes over as bullpen coach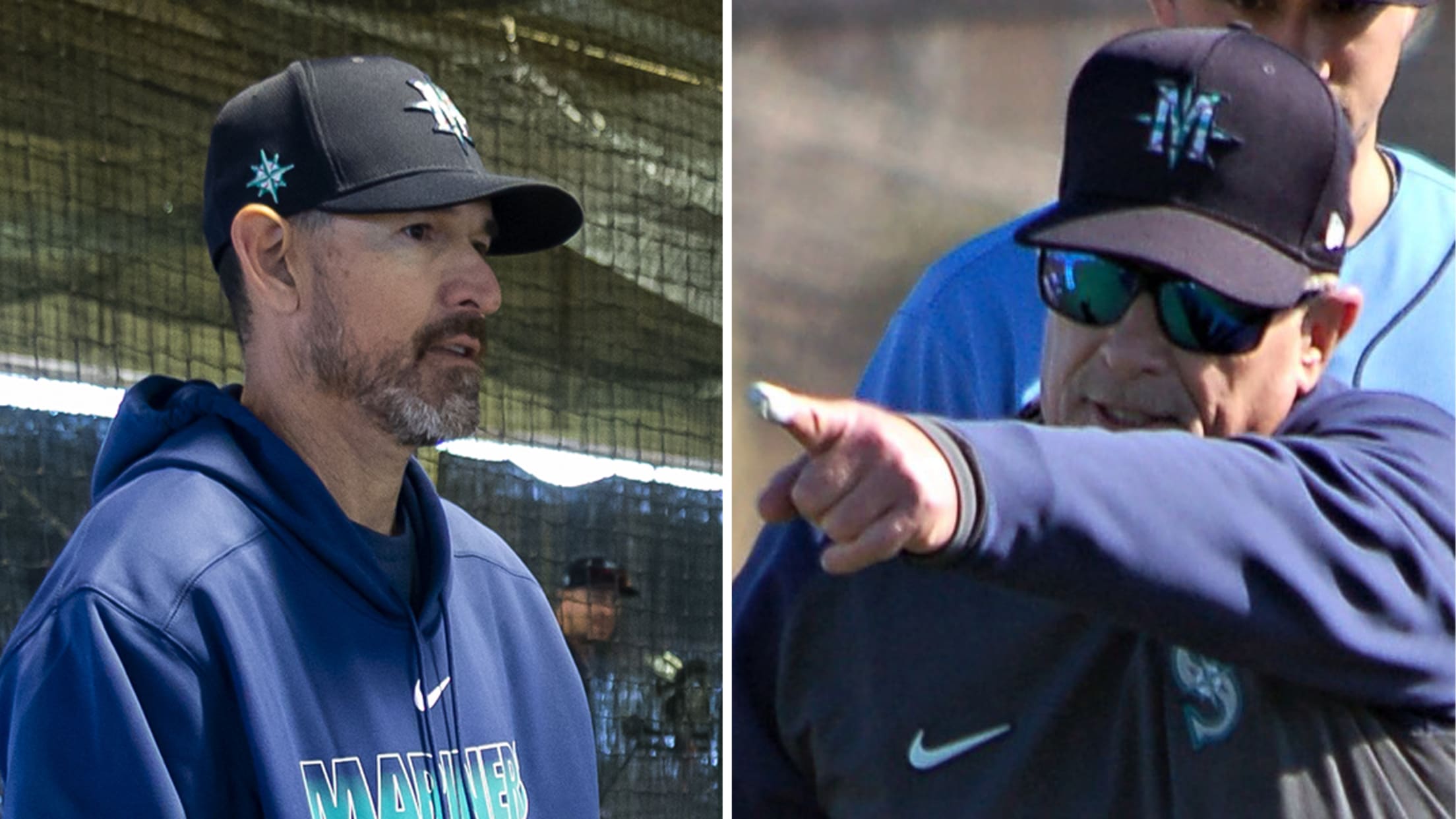 SEATTLE -- After spending the 2020 season working remotely due to COVID-19 health concerns, hitting coach Tim Laker and first-base/infield coach Perry Hill will return to the Mariners' 2021 Major League coaching staff, the club announced on Monday. The only change from last year's staff is the promotion of Trent
SEATTLE -- After spending the 2020 season working remotely due to COVID-19 health concerns, hitting coach Tim Laker and first-base/infield coach Perry Hill will return to the Mariners' 2021 Major League coaching staff, the club announced on Monday.
The only change from last year's staff is the promotion of Trent Blank to full-time bullpen coach and director of pitching strategy. The 31-year-old filled the role of acting bullpen coach last season in place of Brian De Lunas, who also worked remotely for health concerns. But De Lunas will not return next season.
The bulk of manager Scott Servais' staff returns intact, with Laker and Hill joined by bench coach Jared Sandberg, pitching coach Pete Woodworth, third-base coach Manny Acta, assistant hitting coach Jarret DeHart and field coordinator Carson Vitale.
Nasusel Cabrera will remain with the big league staff in his position as batting practice pitcher and Fleming Báez returns as bullpen catcher.
Today, the #Mariners have announced their 2021 coaching staff. Trent Blank has been promoted to Bullpen Coach & Director of Pitching Strategy.

Read more here: https://t.co/YCdyKRFYom

— Mariners PR (@MarinersPR) October 26, 2020
"Whether working remotely or working at the ballpark, this group helped our players get better in 2020," Servais said. "As we take steps toward our goal of annually contending for the American League West title, I am confident that our coaches will put our players in the best position to succeed."
Joe Thurston, who filled in for Hill as the acting first-base coach in 2020, will remain in the organization on the Minor League staff, which hasn't yet been finalized. After stepping up for Laker as the Major League hitting coach, DeHart returns to his role as Laker's assistant, while Hugh Quattlebaum resumes his role as Minor League hitting coordinator after helping DeHart on the Major League staff this past season.
While Blank will be in his first season on the Major League staff in a permanent role, this will be his third year in the Mariners organization. He joined Seattle as the coordinator of pitching strategy in 2019 and was expecting to fill that role again until being promoted to replace De Lunas following MLB's three-month coronavirus shutdown.
Blank said he learned a tremendous amount last year after being thrust into his new role and is eager to carry that forward with a young Mariners pitching staff.
"For me it's just coming into a situation where I hope we can continue to progress in the same direction as an organization and a group," Blank said via a video conference call from Peoria, Ariz. "This is an organization where I'm surrounded by great people, not just coaches, but from the front office to our HP [high performance] department, our scouting department and our players. I think it's a unique environment in baseball, and I'm grateful I get to be in this position."
Before joining the Mariners, Blank spent four years as a baseball performance specialist with TMI Sports Medicine in Arlington, Texas, where he was both the strength coach and pitching coach. He pitched three years in the Minors in the Rockies organization after being drafted in the 30th round in the 2012 Draft out of Baylor University.