Mariners claim Rangers RHP Valdez off waivers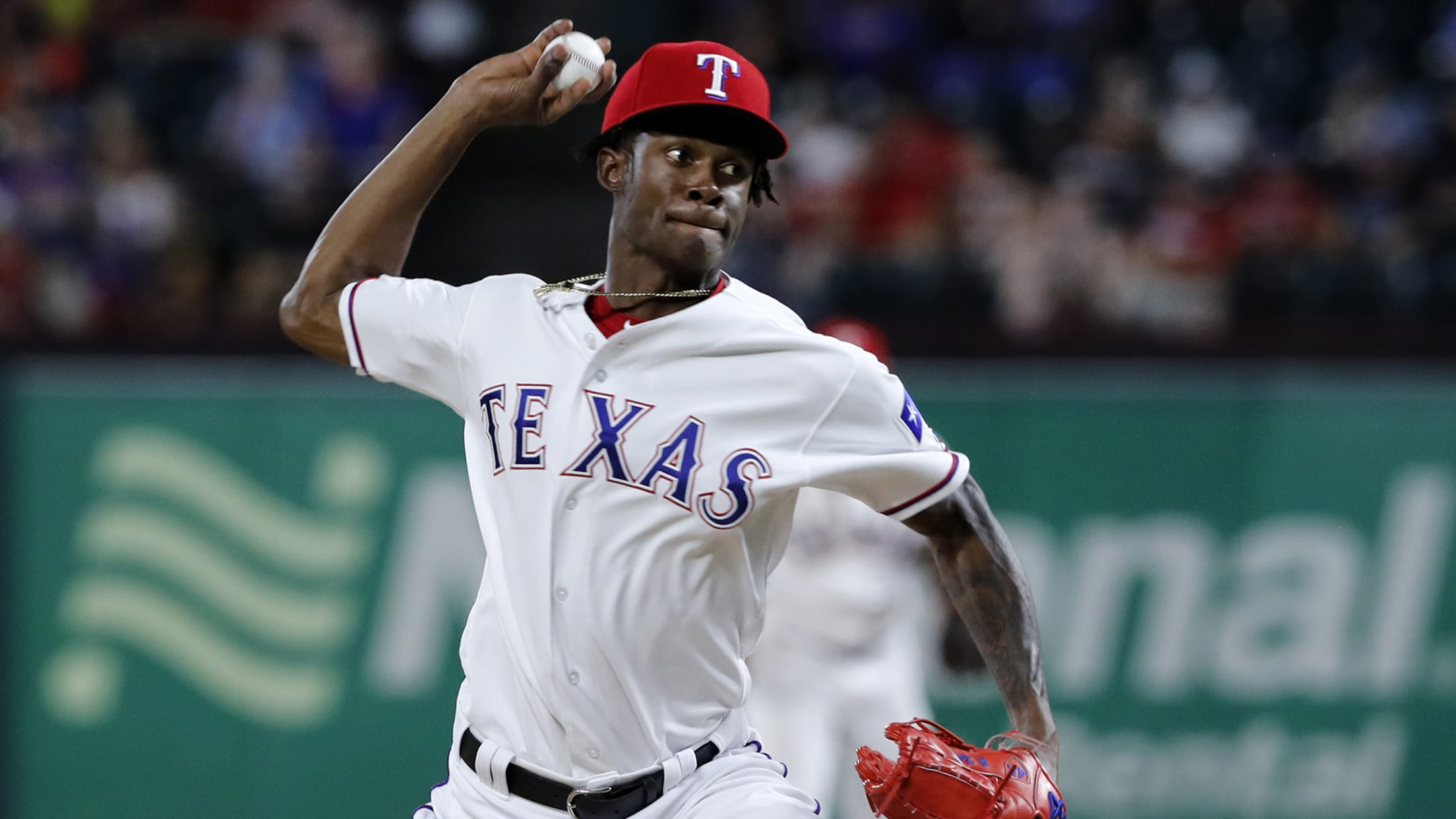 SEATTLE -- Mariners general manager Jerry Dipoto's search for potential bullpen arms for 2020 began Friday as the club claimed right-hander Phillips Valdez off waivers from the Rangers. The Mariners used a club-record 36 relievers in 2019 and plan to continue building up the bullpen's competition and depth heading into
SEATTLE -- Mariners general manager Jerry Dipoto's search for potential bullpen arms for 2020 began Friday as the club claimed right-hander Phillips Valdez off waivers from the Rangers.
The Mariners used a club-record 36 relievers in 2019 and plan to continue building up the bullpen's competition and depth heading into Spring Training. Valdez, 27, pitched in 11 games for Texas last season, posting a 3.94 ERA with 18 strikeouts and nine walks in 16 innings.
The 6-foot-2, 160-pounder from the Dominican Republic features a sinking fastball that averaged 92.2 mph, per Statcast, but also relies heavily on a quality changeup that he threw 36.2 percent of the time. Opposing batters hit just .154 with 11 strikeouts against his changeup, as opposed to .371 with six strikeouts against his fastball, which he went to 57.7 percent of the time.
Valdez initially signed with the Indians as a 17-year-old international free agent in 2009 and then spent six years in the Nationals' organization before landing with the Rangers as a six-year Minor League free agent last year. He went 1-7 with a 4.92 ERA in 78 2/3 innings over 26 appearances (14 starts) for Triple-A Nashville in addition to his midseason stints in Texas.
With the move, the Mariners' 40-man roster is now at 35.