Mariners' offseason checklist, FAQ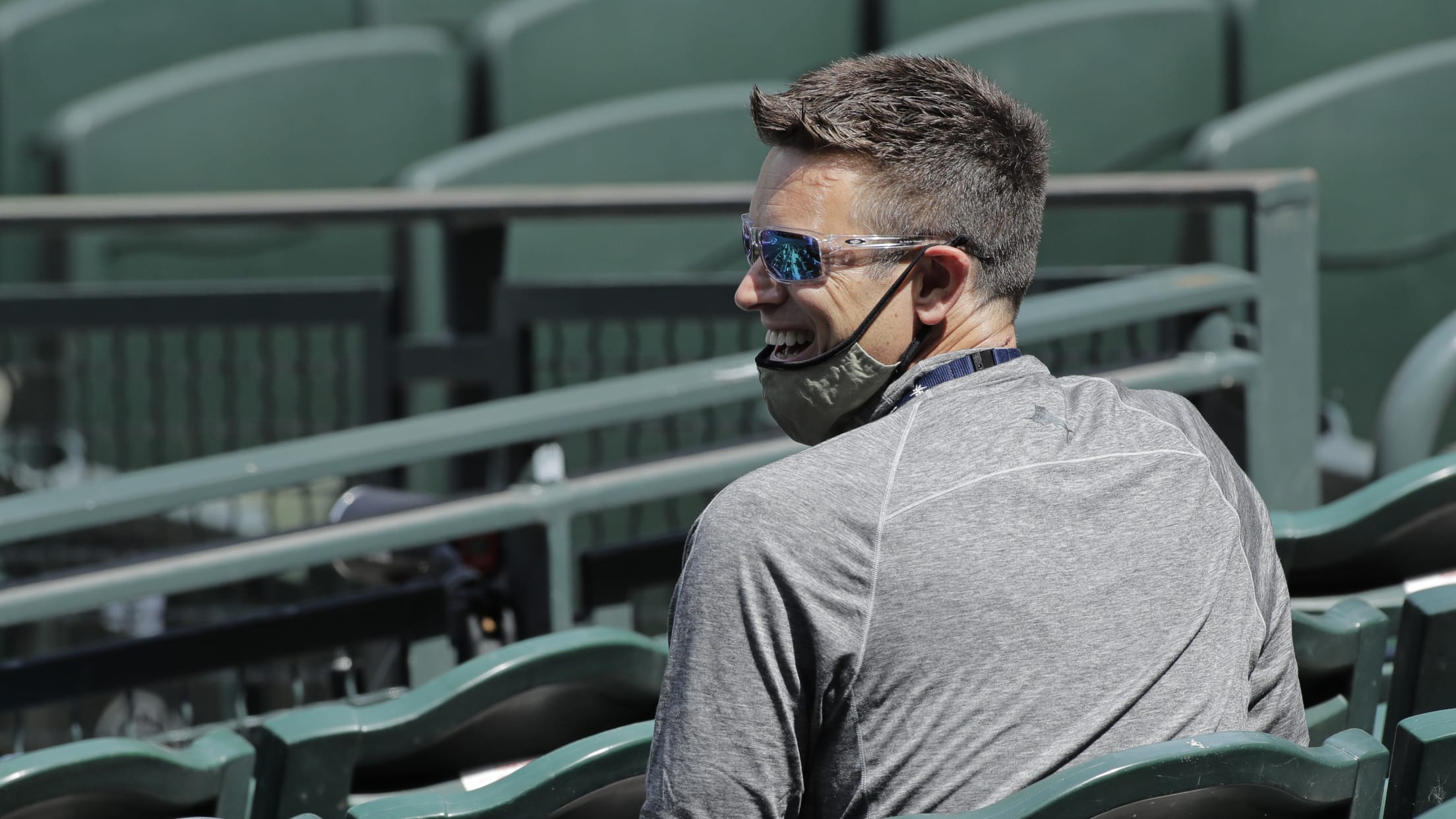 SEATTLE -- As the Mariners head into an important offseason in their rebuild, things have been quiet so far. And that's to be expected, given Major League Baseball keeps its focus on the postseason in October before opening up free agency and the Hot Stove season in November. There will
SEATTLE -- As the Mariners head into an important offseason in their rebuild, things have been quiet so far. And that's to be expected, given Major League Baseball keeps its focus on the postseason in October before opening up free agency and the Hot Stove season in November.
There will be some key dates and decisions coming up soon, however, so here's a list of frequently asked questions -- and answers -- about what to expect once the offseason begins.
Which players are free agents?
Veteran reliever Yoshihisa Hirano is the only pending free agent on the Mariners' 40-man roster, which means he'll be able to sign with any MLB team five days after the conclusion of the World Series unless Seattle re-ups him before then. The 36-year-old right-hander played on a one-year, $1.6 million deal last year and, after missing the first month while recovering from COVID-19, posted a 5.84 ERA with four saves in 13 appearances in the final five weeks.
Four other Mariners – outfielder Mallex Smith and right-handed relievers Bryan Shaw, Zac Grotz and Jimmy Yacabonis – were already designated for assignment and outrighted to the Minor Leagues during the season and are now Minor League free agents.
Will there be any qualifying offers?
No. This year's qualifying offer figure is $18.9 million, and obviously the Mariners aren't going to offer that to Hirano, their only Major League free agent.
Which players have options in their contracts?
Second baseman Dee Strange-Gordon has a $14 million club option for 2021 with a $1 million buyout. With the 32-year-old hitting just .200/.268/.213 in 82 plate appearances in 2020, it's a given that the Mariners will pay Strange-Gordon the buyout and allow him to become a free agent.
Right-handed pitcher Kendall Graveman has a $3.5 million club option with a $500,000 buyout for 2021. The Mariners face an interesting decision with the 29-year-old, who signed as a free agent starter last season but made just two starts before being sidelined by a benign tumor in his neck.
Graveman returned in a relief role for the final three weeks and looked impressive with an upper-90s fastball, posting a 3.60 ERA in nine outings. But his health situation and lack of history as a reliever obviously carry some risks.
Are there any non-tender candidates?
Teams often choose not to tender contracts to some players who are still under club control as arbitration eligible, preferring not to get locked into a salary under the arbitration system that applies to players with between three and six years of MLB service time. The Mariners have five arbitration-eligible players: outfielder Mitch Haniger, catcher Tom Murphy, shortstop J.P. Crawford and relievers Carl Edwards Jr. and Matt Magill.
Of the five, Crawford is the only one who was healthy all season. He'll obviously be tendered a contract as the starting shortstop, while Murphy also appears a sure thing as the No. 1 catcher despite missing all season with a broken bone in his left foot. Both are arbitration-eligible for the first time.
Haniger enters his second year of arbitration and earned $3 million last year despite spending the entire season on the injured list. The Mariners could conceivably non-tender Haniger by the Dec. 2 deadline if they think he's unlikely to be healthy again, but general manager Jerry Dipoto said recently he expects the 2018 AL All-Star to be at full strength by Spring Training and open the season starting in right field.
Magill and Edwards Jr. also have health questions, as both ended the season on the IL. Edwards pitched in just five games, with a 1.93 ERA, before straining his right forearm. He has two remaining years of arbitration control, but it remains to be seen if the Mariners want to lock in for another year at what likely would be a raise from his $950,000 contract in 2020. Magill was a valued bullpen member before undergoing right shoulder surgery. He's expected back by Spring Training and would be entering his first year of arbitration.
Who needs to be added to avoid the Rule 5 Draft?
Minor League players who were drafted out of college in 2017 or earlier or drafted out of high school or signed as international free agents in '16 or earlier are eligible for this year's Rule 5 Draft unless they're on a team's 40-man roster by Nov. 20. For the Mariners, there are some interesting youngsters who fall into that group, including newly acquired outfielder Taylor Trammell, the club's No. 5 prospect per MLB Pipeline.
Juan Then, a promising 20-year-old right-hander and Seattle's No. 14 prospect, is another who'll likely need to be protected. Other ranked prospects who'll be exposed to the Rule 5 process are right-handed relievers Sam Delaplane (No. 20) and Wyatt Mills (No. 24) and third baseman Joe Rizzo (No. 21). But 40-man roster openings are valuable, and the Mariners will need to decide if other teams think they could keep one of those prospects on their Major League roster for an entire season.
What about players on the 60-day injured list?
Here's where Dipoto will face some roster crunch, as the Mariners have eight players on the 60-day IL and thus aren't currently counted as part of the 40-man roster. But those players need to be reinstated to the 40-man group five days after the World Series ends, which means some spots are going to need to be opened at that time.
The 40-man roster is now at 38, and that number will go down when Hirano, Strange-Gordon and possibly Graveman become free agents. But that would be offset if Trammell, Then and any of the other prospects need to be protected.
The eight players on the 60-day IL are pitchers Gerson Bautista, Nestor Cortes, Taylor Guilbeau and Andrés Muñoz, as well as Magill, Edwards, Murphy and Haniger.
If a player on the 60-day IL isn't reinstated to the 40-man roster five days after the end of the World Series, he must then be designated for assignment, traded or released. The club can also open spots for the injured players by DFAing, trading or releasing players currently on the 40-man, so you can certainly expect some whittling of that group in the coming days.
How active will they be in free agency?
The Mariners certainly have payroll flexibility if they decide the time is right to jump into the free-agent market, given that Kyle Seager ($18 million), Yusei Kikuchi ($15 million) and Marco Gonzales ($5 million) are the only players currently under contract for more than $1.3 million in 2021. But Dipoto isn't looking to block his younger prospects by signing placeholder veterans.
While Dipoto hasn't ruled out a big splash-type free agent to add to the long-term nucleus if the right situation arises, the Mariners seem more inclined to focus right now on acquiring three or four relievers to bolster an inexperienced bullpen and let the young rotation and position players continue advancing as a group.
It's likely that they'll sign an experienced starter as well to add rotation depth, with Taijuan Walker's return a possibility after dealing the 28-year-old to Toronto ahead of the Aug. 31 Trade Deadline.