Mariners sign 1st- and 2nd-round Draft picks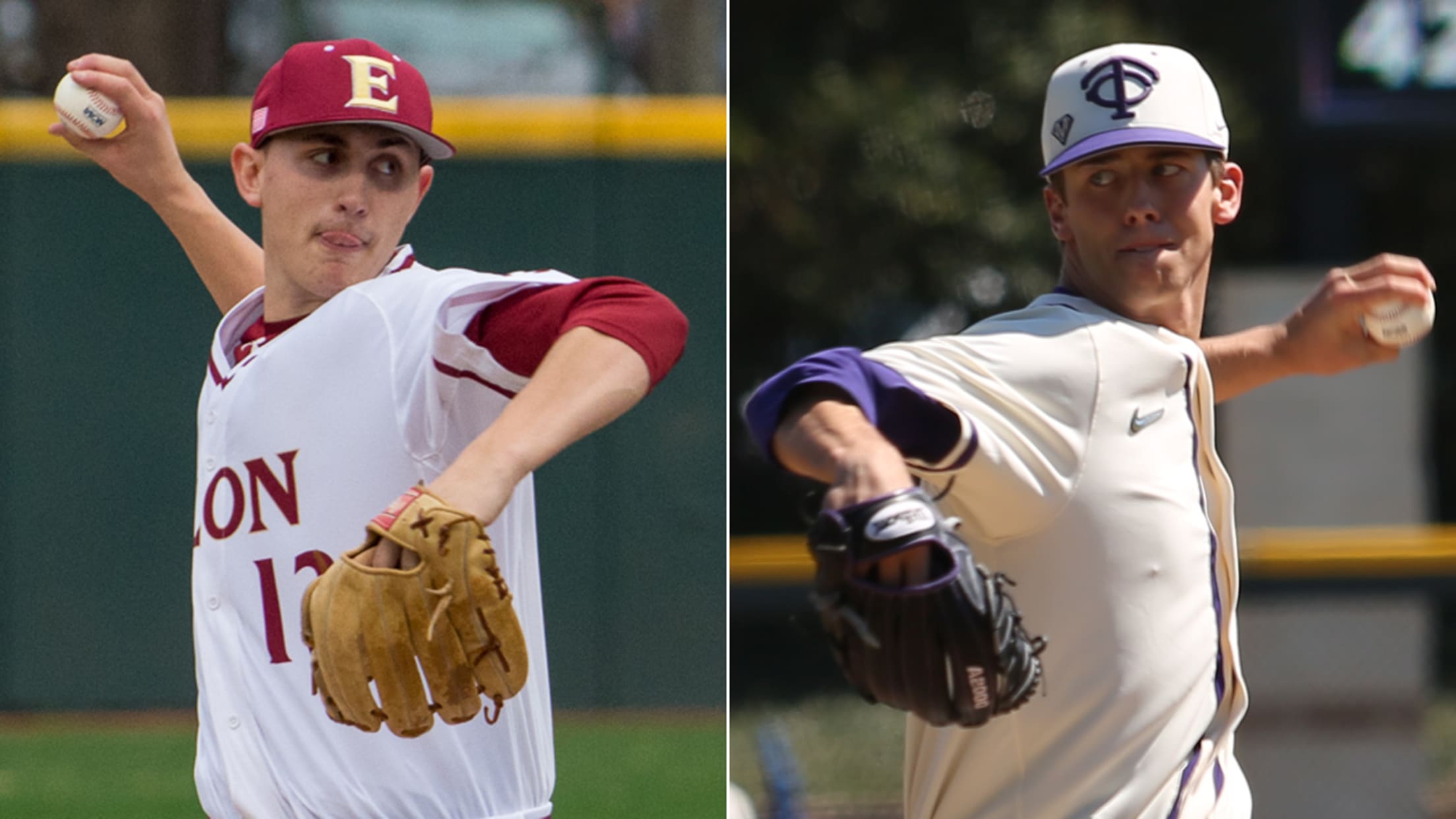 MINNEAPOLIS -- George Kirby and Brandon Williamson, the Mariners' top two selections in last week's 2019 MLB Draft, officially signed contracts on Thursday as Seattle continued adding promising pitching prospects to an improving farm system. Kirby, a right-hander out of Elon University, agreed to a $3,242,900 signing bonus according to
MINNEAPOLIS -- George Kirby and Brandon Williamson, the Mariners' top two selections in last week's 2019 MLB Draft, officially signed contracts on Thursday as Seattle continued adding promising pitching prospects to an improving farm system.
Kirby, a right-hander out of Elon University, agreed to a $3,242,900 signing bonus according to sources, which is the full slot value assigned to the No. 20 overall pick.
Williamson, a lefty out of Texas Christian, signed a $925,000 bonus, which is slightly under the allotted slot value of $1,185,500 for a No. 59 overall selection.
Teams don't have to award the exact slot value assigned for any individual player, but must stay below the overall signing bonus pool for their Top 10 round selections -- which in Seattle's case is $7,599,000 this year -- or face penalties.
The Mariners have now signed 23 of their 41 selections, including 10 of their first 15 picks. Most of the top selections, including Kirby and Williamson, are expected to begin their pro careers with the Class-A Everett AquaSox, who open their season on Friday.
Kirby went 8-2 with a 2.75 ERA in 14 starts as a junior at Elon this season and was ranked the No. 18 prospect in the Draft, according to MLB Pipeline.
The 21-year-old racked up 107 strikeouts and just six walks in 88 1/3 inning, with a 17.83 strikeout-to-walk ratio that led all NCAA Division I pitchers.
"It kind of punches you in the face when you look at it," Mariners scouting director Scott Hunter said of Kirby's numbers following the selection. "You actually have to ask if it's real. With all our technology and analysis and different video stuff, it is. I don't think anybody in the country even sniffed his strikeout-to-walk rate. Obviously it's something we do here and we value. He fit in perfectly."
Seattle sees a lot of upside in both Kirby and Williamson, a 6-foot-6 lefty who recovered from labrum surgery in both hips and went 4-5 with a 4.19 ERA, 89 strikeouts and 36 walks in 77 1/3 innings over 16 starts for TCU this year as a junior.
The Mariners also signed infielder Caleb Ricca and righty Fred Villarreal, their 23rd- and 25th-round selections, respectively.