3 Mariners storylines as Summer Camp arrives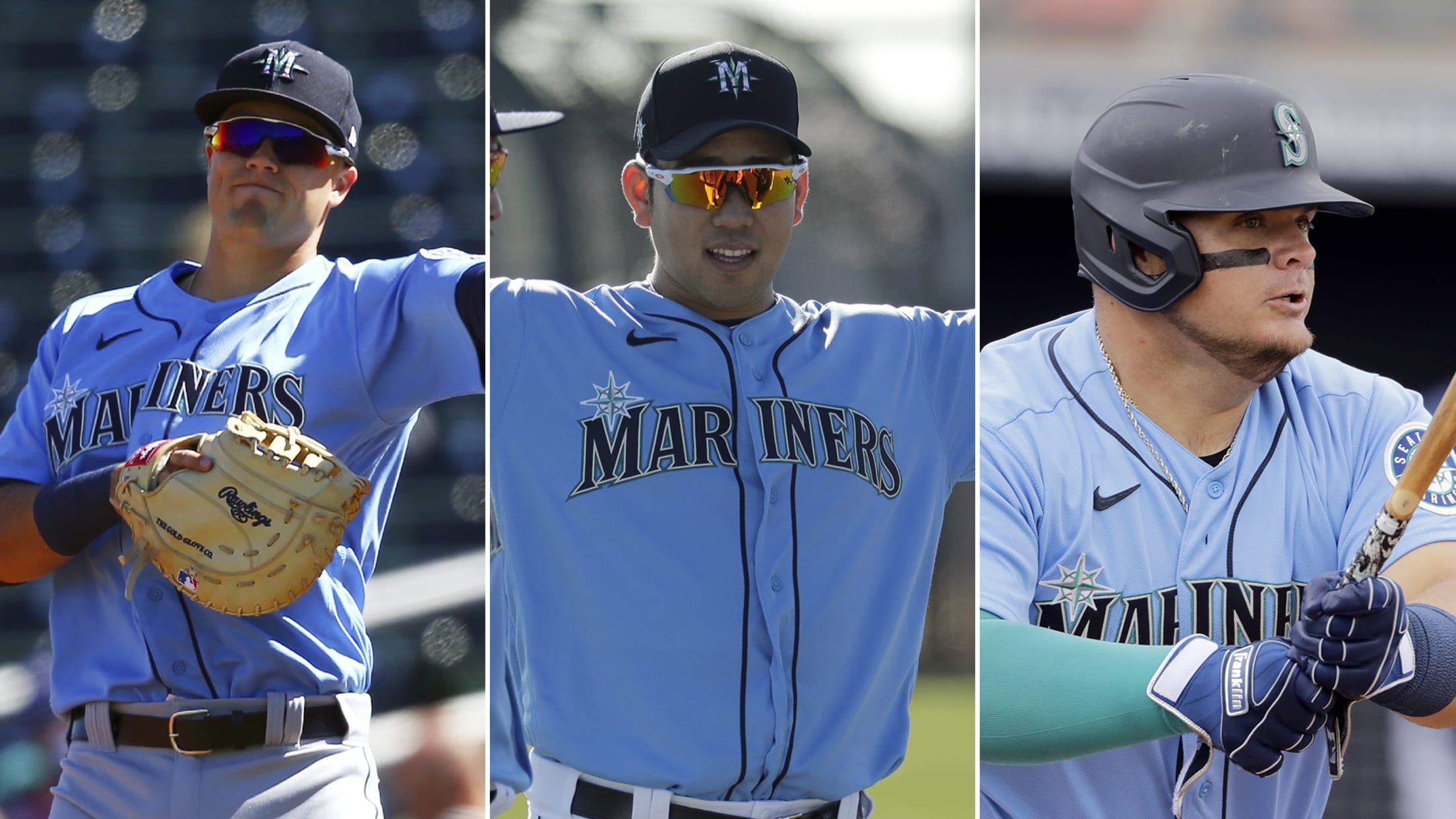 SEATTLE -- Before the COVID-19 pandemic put Major League Baseball on hold for more than three months, the Mariners were just hitting the stretch run of Spring Training. Two weeks prior to their scheduled Opening Day, starting pitchers were stretching out their innings, position players were gearing up for the
SEATTLE -- Before the COVID-19 pandemic put Major League Baseball on hold for more than three months, the Mariners were just hitting the stretch run of Spring Training. Two weeks prior to their scheduled Opening Day, starting pitchers were stretching out their innings, position players were gearing up for the long grind and management was zeroing in on the final cuts.
Then, boom. Baseball -- and much of the world -- screeched to a halt. Rosters were frozen, players were sent home and the boys of summer watched the weeks pass by without games to play.
But now, it's time to take another shot. The Mariners and the rest of MLB return this week, ready at last to resume action with players reporting to Summer Camp on Wednesday and workouts resuming Friday in anticipation of a new Opening Day on July 23 or 24.
• Mariners FAQ: Details on the upcoming season | Roster and transaction rules
Since baseball has been on the back burner for so long, here's a refresher on three major storylines facing the Mariners as they prepare to take the field once again:
1) Are the kids ready to play?
In truth, this might cover storylines 1-10 for Seattle, given the importance of this as a developmental season for general manager Jerry Dipoto and his crew. But we'll keep it all under one youthful umbrella even while noting that the shortened 60-game season makes it all the more critical for the youngsters to get as much playing time as possible.
These 60 games will be the first chance for Evan White to show he's ready to make the jump from Double-A straight to a starting role at first base, for Shed Long Jr. to prove he's capable of fulfilling the Mariners' hopes for him both as a leadoff candidate and the second baseman of the future, for Kyle Lewis to back up the strong first impression he cast last September and for fellow rookie outfielder Jake Fraley to grab hold of his own opportunity in the other corner spot.
It'll be show time for rookie starting pitchers Justus Sheffield and Justin Dunn, given their first full-time rotation bids, albeit with the limitation of perhaps 10 opportunities in the shortened season. Ditto for a group of young relievers looking to make their mark. Even shortstop J.P. Crawford and catcher Tom Murphy have never been through an entire Major League season as full-time starters.
Take away third baseman Kyle Seager and center fielder Mallex Smith, and the other seven projected Seattle starters average 85 games and 263 at-bats of MLB experience. So while top prospects like Jarred Kelenic, Julio Rodriguez, Logan Gilbert and others are likely still a year away, the youth movement has begun.
And even in this short sprint of a season, gaining experience and a better feel for the first wave of arrivals is Priority No. 1.
2) Will Kikuchi's education pay off?
Yusei Kikuchi is Dipoto's one significant free-agent addition over the past two years, as the Mariners felt they had a chance to land a quality starter from Japan who could be part of the future push when they signed the lefty in 2019 to a deal that guarantees him four seasons at $56 million, with the chance to turn that into seven years at $109 million if they choose to pick up that option after 2021.
The 29-year-old showed some flashes in his rookie campaign, but the big picture was less promising, as Kikuchi struggled badly in the second half and wound up 6-11 with a 5.46 ERA in 32 starts.
The Mariners believe Kikuchi's rookie learning curve was steep as he dealt with a new culture and league, a different baseball and some personal challenges that included the death of his father and the birth of his first child. The feeling was he tried so hard to adjust to all the challenges that he got away from his natural pitching motion and tied himself in knots mentally.
Given a fresh start, Kikuchi was throwing extremely well in early camp, including three hitless innings with five strikeouts in his final Cactus League outing against the Padres.
"We've seen the velo be higher all spring with Yusei," Mariners manager Scott Servais said after that March outing. "It started off in the game in the 92-94 [mph] range, but then as he got comfortable -- along with the curveball -- we saw some 96's as he went. He's looked really good all spring. He looks like a different guy."
Kikuchi has been throwing at the team's facility in Arizona during the shutdown, and if he can reclaim that sharpness once play resumes, it will be a most welcome sign.
3) Which Vogey is the real deal?
Last season was the year of split Daniel Vogelbachs. There was the All-Star Vogey, who smashed 21 homers and 51 RBIs with a .238/.375/.505 line in 85 games prior to his first Midsummer Classic. And there was the second-half Vogey, who limped to the season's end with nine homers, 25 RBIs and a .162/.286/.341 slash line in his final 59 games.
Much like Kikuchi, it seemed Vogelbach got caught up overthinking his struggles and couldn't get turned back around. But he, too, appeared to have regained his confidence and smile this spring and was having success with being more aggressive early in counts and driving the ball the other way instead of staying pull happy.
Though he'd yet to hit a home run, Vogelbach was batting a healthy .321 with a .457 on-base percentage in his first 35 Cactus League at-bats, and he seemed to be zeroing in at the plate when the plug was pulled.
With the defensive standout White seemingly entrenched at first base, Vogelbach will be able to concentrate on designated hitter duties for the 60-game stretch. And if Vogelbach gets off to another scorching start like he did last season, it could raise an interesting possibility for Dipoto.
With the Trade Deadline pushed back to Aug. 31 and so many teams figuring to be in contention in the short season, there could be an intriguing market for a slugging DH for the final month of the season from National League teams that are suddenly using the designated hitter this year for the first time.