Uncle Phils? Cutch re-enacts 'Fresh Prince' scene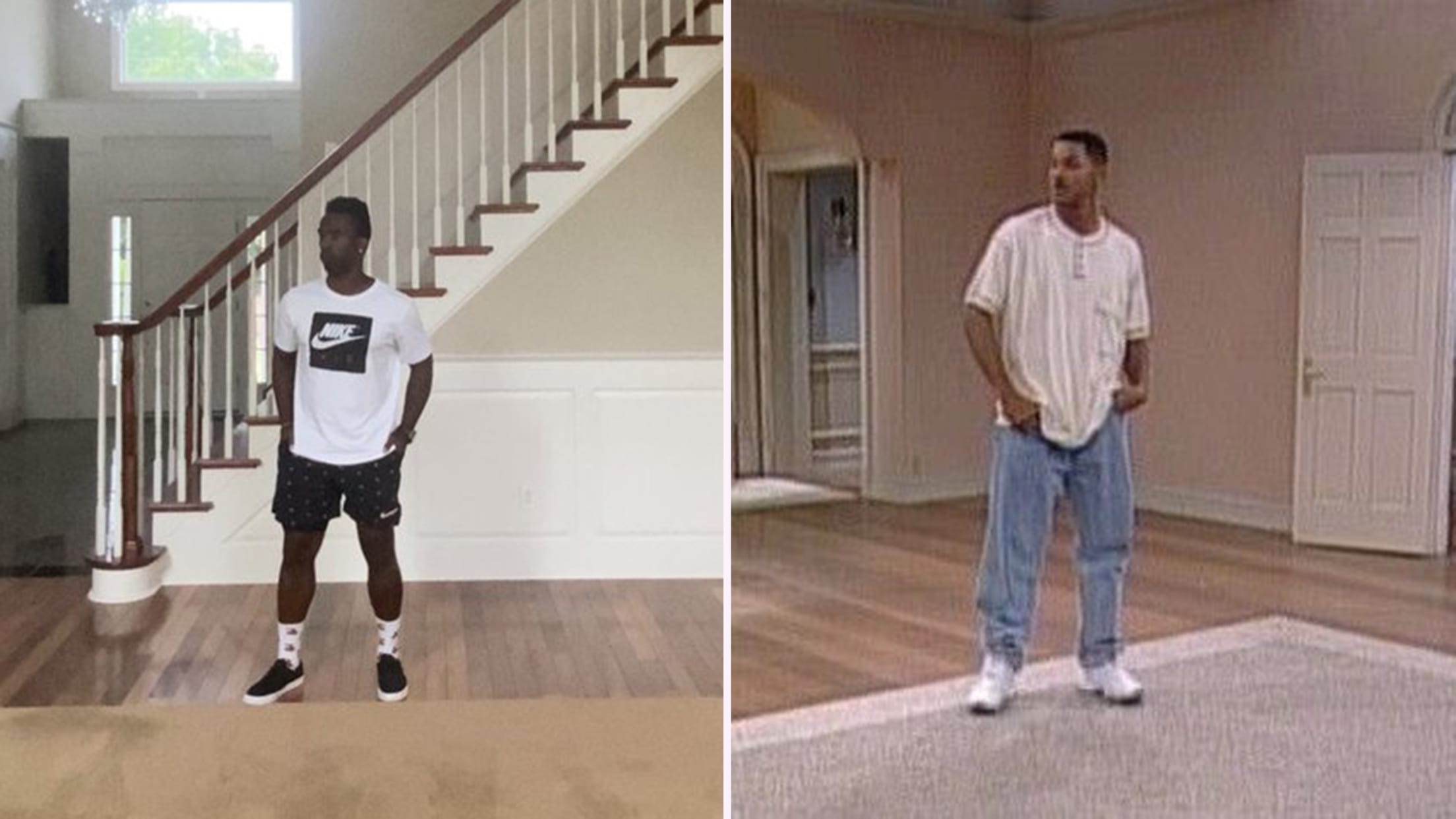 As Andrew McCutchen arrived back in Philadelphia with Summer Camp set to open soon, he found himself in an empty rental home. He tweeted on Tuesday night that the scene reminded him of Will Smith standing alone in a room with no furniture in the final episode of "The Fresh
As Andrew McCutchen arrived back in Philadelphia with Summer Camp set to open soon, he found himself in an empty rental home. He tweeted on Tuesday night that the scene reminded him of Will Smith standing alone in a room with no furniture in the final episode of "The Fresh Prince of Bel-Air," with a side-by-side photo.
In the show, Will Smith stands alone in the empty house after the rest of the family moves to the East Coast without him, and he stays behind to finish college.
Just got to my Rental in Philly, I kinda feel like Will Smith in that last episode w/ no furniture pic.twitter.com/uZMT40bwTV

— andrew mccutchen (@TheCUTCH22) June 30, 2020
Entertainment was a strong theme of McCutchen's extended offseason. During the period between Spring Training and now, he's posted numerous videos on his Instagram and Twitter, including some impersonations.
McCutchen, who tore the ACL in his left knee on June 3 last season, is "100 percent and ready to go," according to Phillies general manager Matt Klentak.