Phils hire hitting coach Joe Dillon from Nats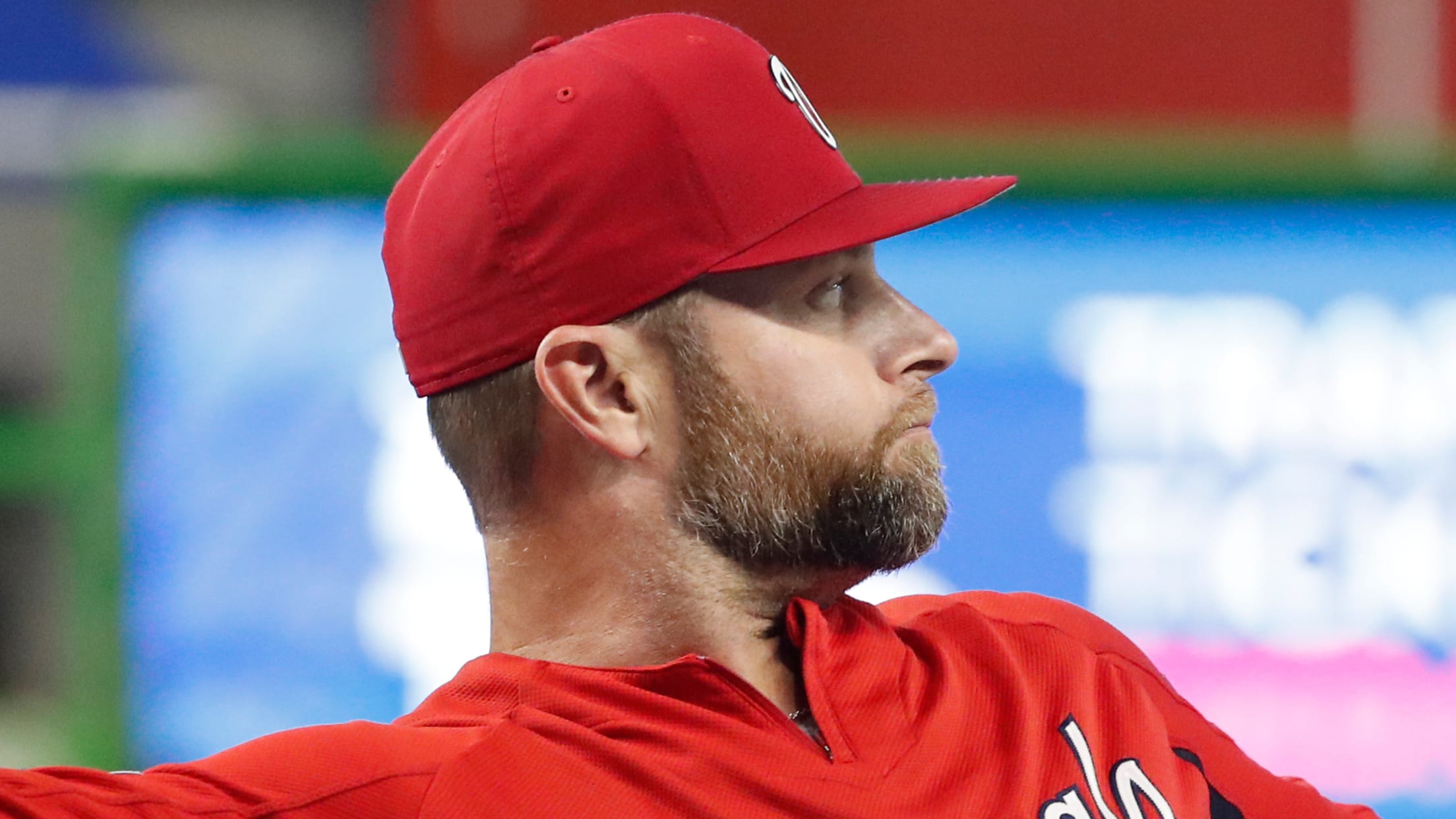 PHILADELPHIA -- Joe Dillon seemed destined to be the Phillies' new hitting coach the moment the team named Joe Girardi its new manager. Dillon spent the past two seasons working as the assistant to Nationals hitting coach Kevin Long. Long was Girardi's hitting coach with the Yankees from 2008-14. No
PHILADELPHIA -- Joe Dillon seemed destined to be the Phillies' new hitting coach the moment the team named Joe Girardi its new manager.
Dillon spent the past two seasons working as the assistant to Nationals hitting coach Kevin Long. Long was Girardi's hitting coach with the Yankees from 2008-14. No doubt Girardi got a strong recommendation from Long, who called Dillon "the best assistant in baseball" in The Washington Post in March 2018.
Dillon, 44, replaces Charlie Manuel, who served as hitting coach on a temporary basis when the team dismissed John Mallee in August.
"I was impressed with Joe's knowledge of swing mechanics and his ideas on how you combat today's power pitchers," Girardi said in a statement. "He has great drills to use to prepare hitters for velocity. Also, Joe was a big part of prepping the Nationals hitters during their week off in between the NLCS and the World Series. I'm really happy we were able to add someone like him to our coaching staff."
Dillon will be tasked with helping an offense that underachieved the past two seasons under Mallee. Looking at OPS+, the team's most notable hitters did not perform in 2019 as they had in the past:
• Bryce Harper: 125 OPS+ last season, 139 OPS+ in his first seven seasons.
• Rhys Hoskins: 110 OPS+ last season, 134 OPS+ in his first two seasons
• J.T. Realmuto: 108 OPS+ last season, 116 OPS+ the previous three seasons.
• Jean Segura: 90 OPS+ last season, 116 OPS+ the previous three seasons.
• Cesar Hernandez: 91 OPS+ last season, 103 OPS+ the previous three seasons.
Dillon brings with him innovative methods. The Post detailed how Dillon, while he worked as the Marlins' Minor League hitting coordinator from 2016-17, became introduced to the work of SportsSense, a company in Nashville that "seeks to quantify what was previously thought unquantifiable in evaluating athletes: the set of cognitive skills brains utilize to perform split-second decisions." Dillon took data on players' chase rates, contact rates, etc., and devised drills to help improve their cognitive skills. The Post wrote about how Dillon had pitching machines throw players different pitches at different planes and angles. The key: don't swing at every pitch like players typically do during batting practice.
"If you think traditionally how we train, it's swing, swing, swing, and then they go tell you to be patient in the game," Dillon said. "So we'll work on saying, 'No.' There's a process to saying, 'Don't swing,' just like there's a process that says, 'Swing.' "
The Phillies hope it helps. Long and Dillon worked with an offense the past two seasons that led the National League in on-base percentage (.338) and ranked second in batting average (.259), runs (1,644), OPS (.775) and walks (1,215). Washington's 20.7 percent strikeout rate was the fifth-lowest in MLB and its 9.3 percent walk rate was the eighth-highest.
Dillon played parts of four seasons in the Majors with the Marlins (2005), Brewers (2007-08) and Rays (2009). He slashed a combined .263/.344/.378 over 137 games.
Dillon will be one of three new coaches on the Phillies' staff in 2020, not including Girardi. Bryan Price (pitching coach) and Juan Castro (infield coach) also are new. Phillies general manager Matt Klentak said last week at the GM Meetings that he did not expect to lose any coaches to new Giants manager Gabe Kapler, but sources indicate that Kapler has inquired about bringing a coach or two with him to San Francisco.