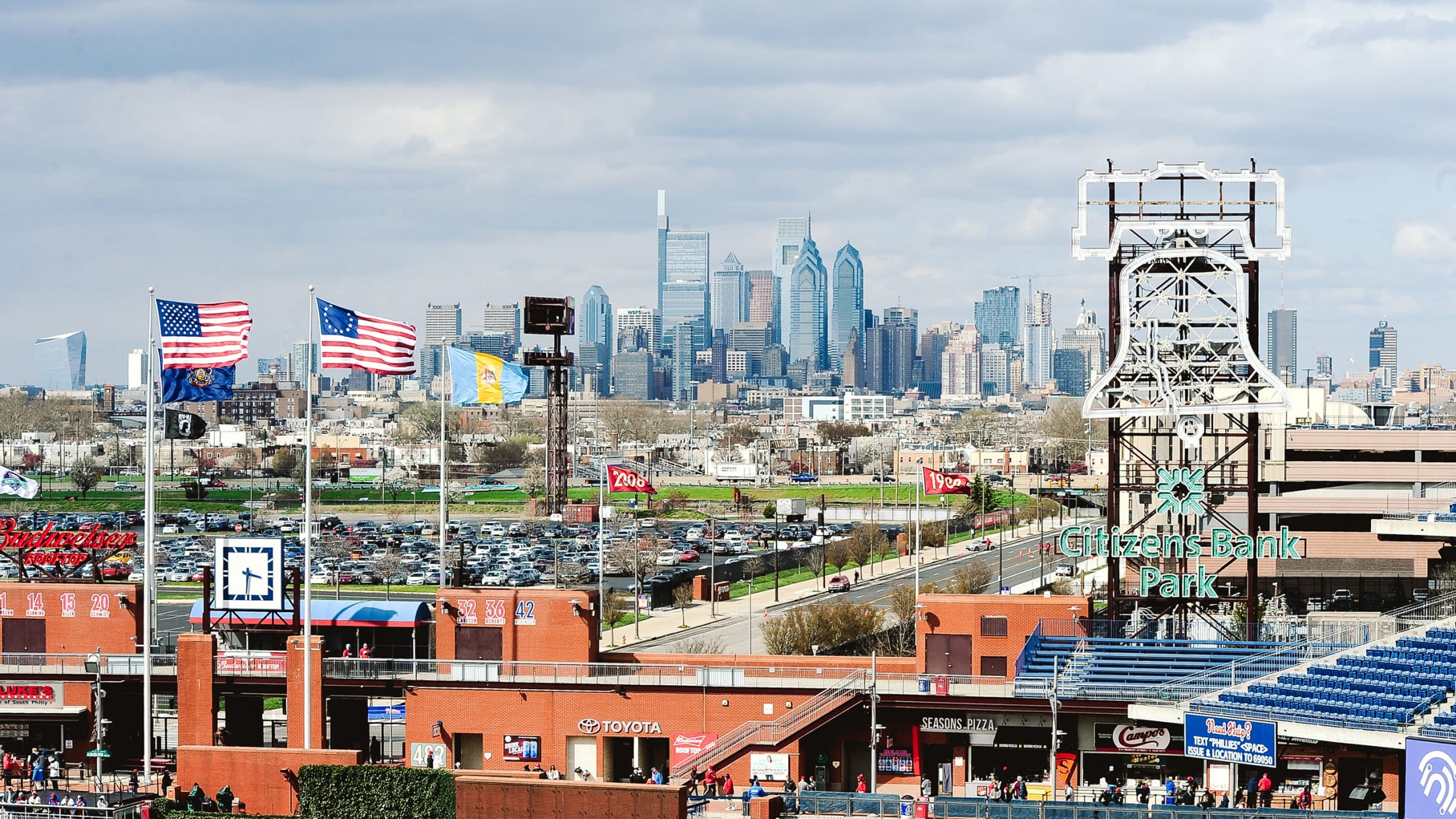 Join us on Friday, September 10 at 7:05 p.m. for Catholic Charities Night at Citizens Bank Park to watch the Phillies versus the Colorado Rockies and celebrate our faith! If 500 tickets are sold, members of the Archdiocesan community will be able to represent the Church in throwing out the First Pitch!
Event Details
Tickets are available in the following locations with a portion from each ticket sold benefitting The Catholic Charities Appeal:
Outfield (101-107) - $38 each
Pavilion (201-205) - $30 each
Pavilion Deck (310-310) - $20 each
Additional Details
For groups of 25 or more, please contact Colleen Noce in the Group Sales Office at 215-463-5000, ext. 5363. All groups of 25 or more will be welcomed on the Phillies side auxiliary message boards at the top of the 5th inning.
Tickets are subject to availability and dynamic pricing. Game date, time and discounts are subject to change. Sales/payments may not be canceled by the purchaser. The team reserves the right to cancel any individual game order in its discretion, without notification. All canceled orders will be refunded in full. By purchasing tickets, buyer is agreeing to the following Group Ticket Sales Policies & Procedures.
About Catholic Charities
The Catholic Charities Appeal is the Archdiocese of Philadelphia's single most important annual fundraising initiative and we're counting on your support. This year, the Catholic Charities Appeal will be a channel of hope for tens of thousands of people through countless organizations and ministries in the Archdiocese, and a positive source for good in all facets of the Church in Philadelphia. We ask you to look deep in your heart and be as generous as you can to help us reach our $12.5 million goal. So many people are counting on us. So we're counting on you to give hope this year to those who need it the most.