Youth Baseball and Softball Celebration II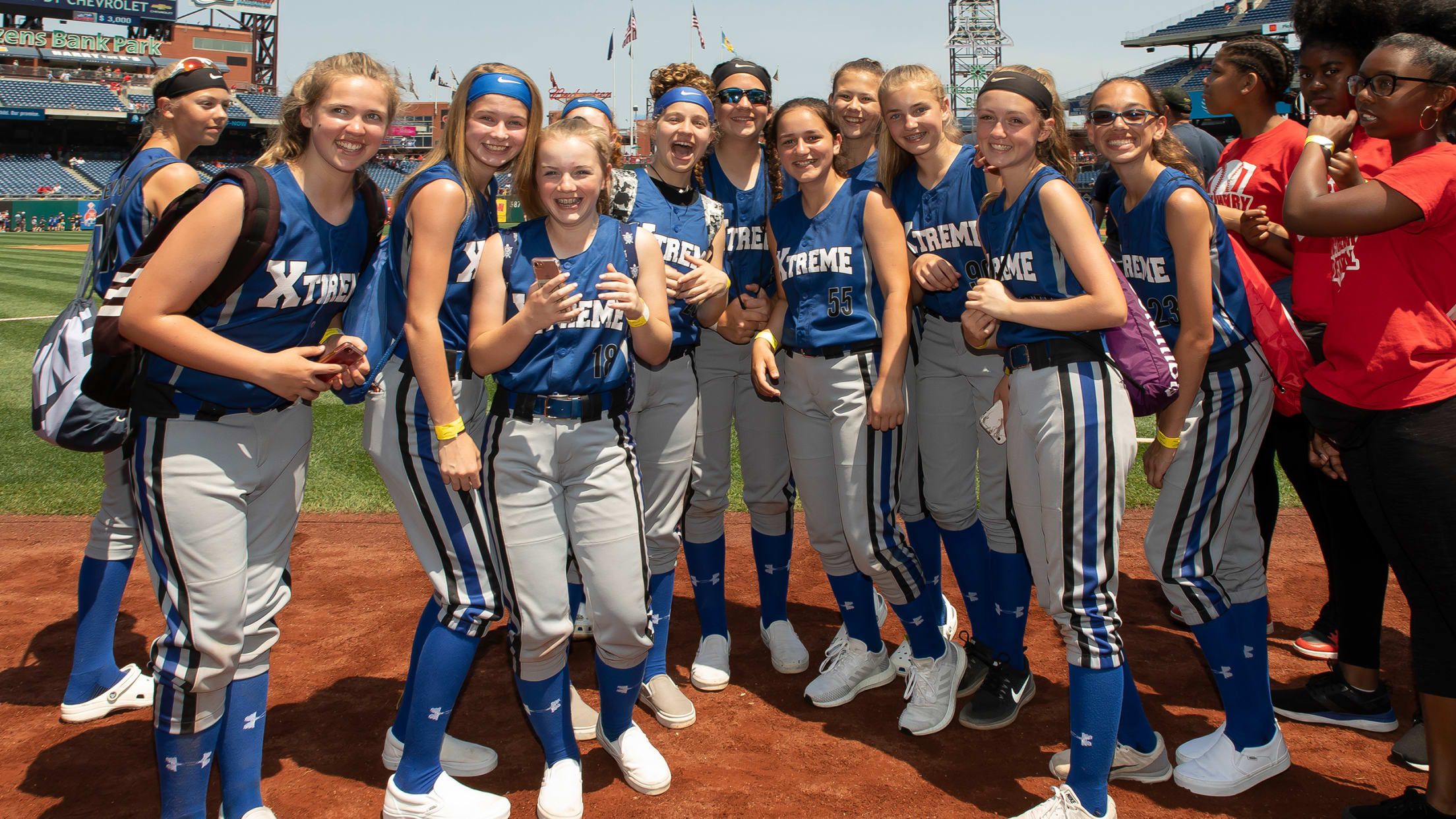 Be a part of the Phillies annual Youth Baseball and Softball Celebration taking place at Citizens Bank Park on Sunday, June 11 at 1:35 p.m. when the Phillies host the Los Angeles Dodgers. It's also Chevrolet Father's Appreciation Day! Men 15 and older will receive a Hat.
Event Details
Highlights include:
Tickets are available in select locations.
Pre-game parade for organized youth baseball and softball teams in full uniform (weather permitting). The parade is limited to the first 3,000 participants.
Teams that order 25 or more tickets will have their name listed on the side auxiliary message boards during the game.
All teams are encouraged to wear their uniforms for the chance to potentially be shown on PhanaVision during the game!
To order tickets (subject to availability), click on the "Buy Now" button below.
Additional Details
Please note, the ballpark is cashless. Methods of payment include credit/debit cards and mobile payment. Reverse ATMs will be available behind section 123 on the main concourse and inside the New Era Phillies team store for fans to convert cash to a prepaid debit card.
Concessions coupons may be purchased separately ahead of the game for $10 ($12 value), $15 ($18 value), or $30 ($36 value).
Limit of 8 tickets per person or entity. For more information on this event, or questions about group sales or fundraising opportunities, please contact the Group Sales Office at 215-463-5000, and ask for Tony Burns (ext. 5326) or Makayla McKinney (ext. 5363).
Sales/payments may not be cancelled by purchaser. Game date and time subject to change. The team reserves the right to cancel any individual game order in its discretion, without notification. All cancelled orders will be refunded in full. By purchasing tickets, buyer is agreeing to the following Group Ticket Sales & Theme Night Policies & Procedures.
Please note: Theme Night tickets are subject to dynamic pricing and discounts are subject to change.
Youth Baseball and Softball Programs