Joe Morgan Mural Dedication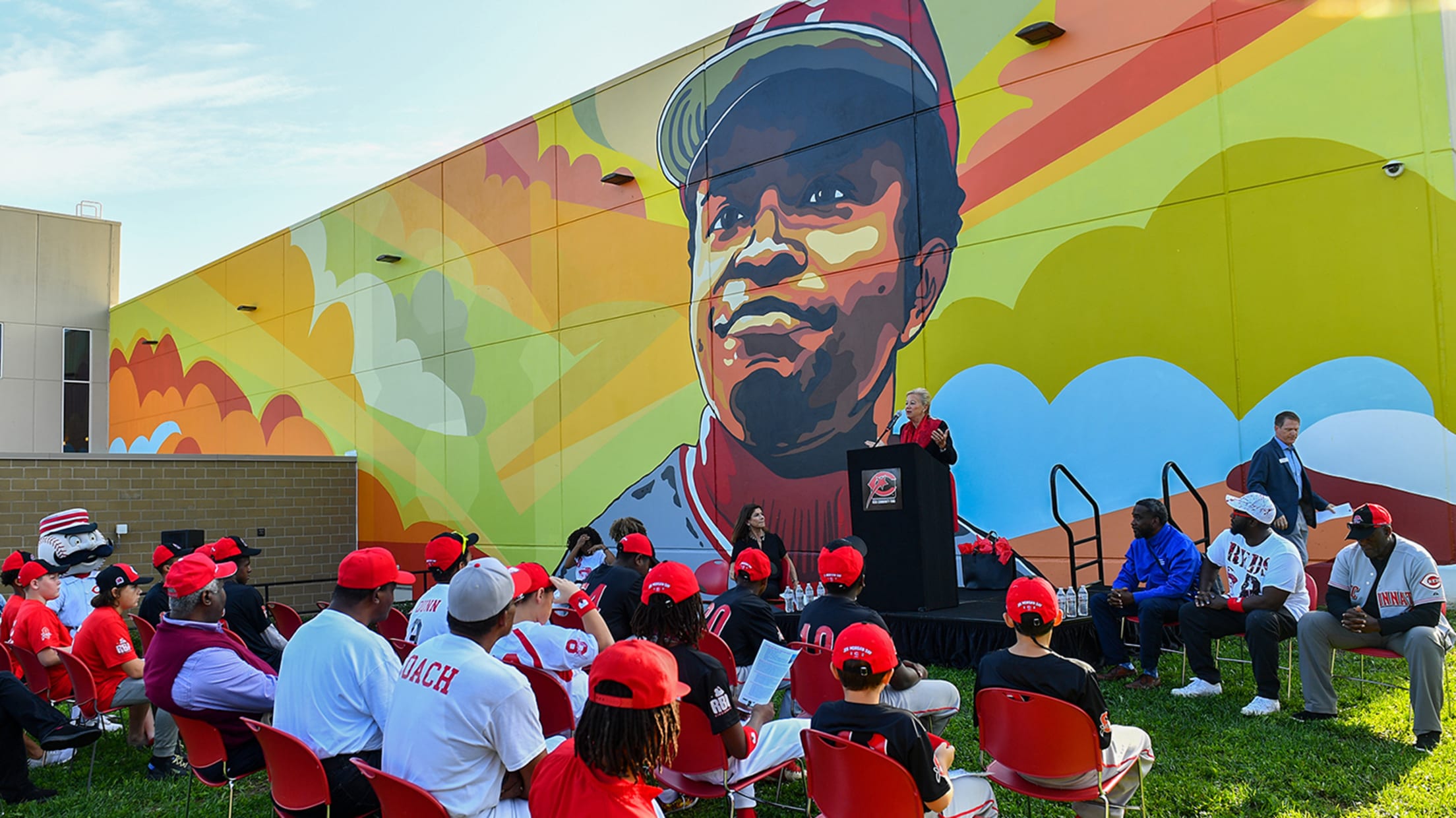 On Saturday, October 9, a new mural of Hall of Famer Joe Morgan was dedicated at the P&G MLB Cincinnati Reds Youth Academy in Roselawn. The mural depicts Joe from his Big Red Machine days. The 120' wide by 35' feet high work of art is featured prominently on the west wall of the training facility located on Joe Morgan Way.
Click below to read more about this special ceremony and how Joe's legacy lives on through the academy.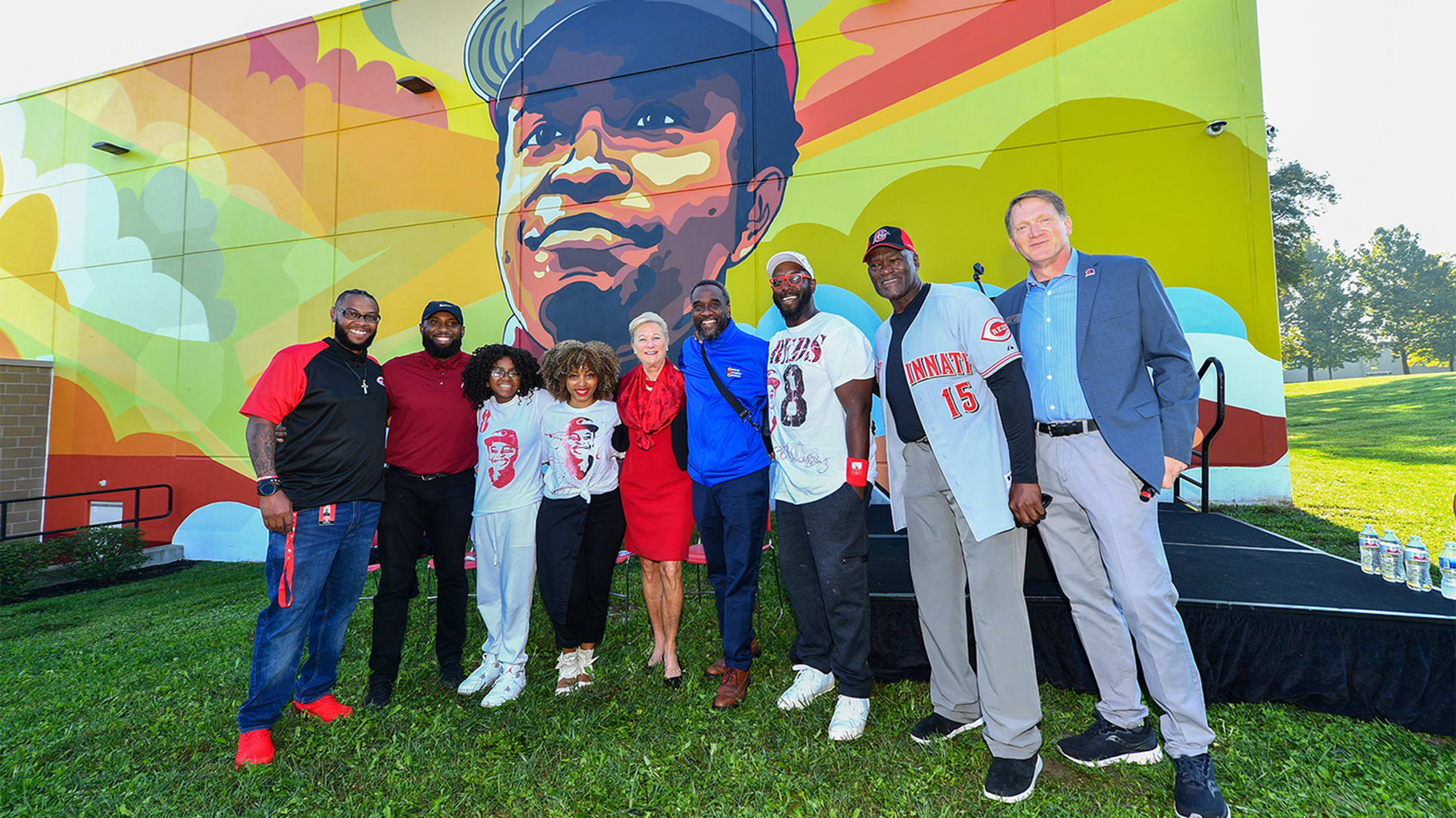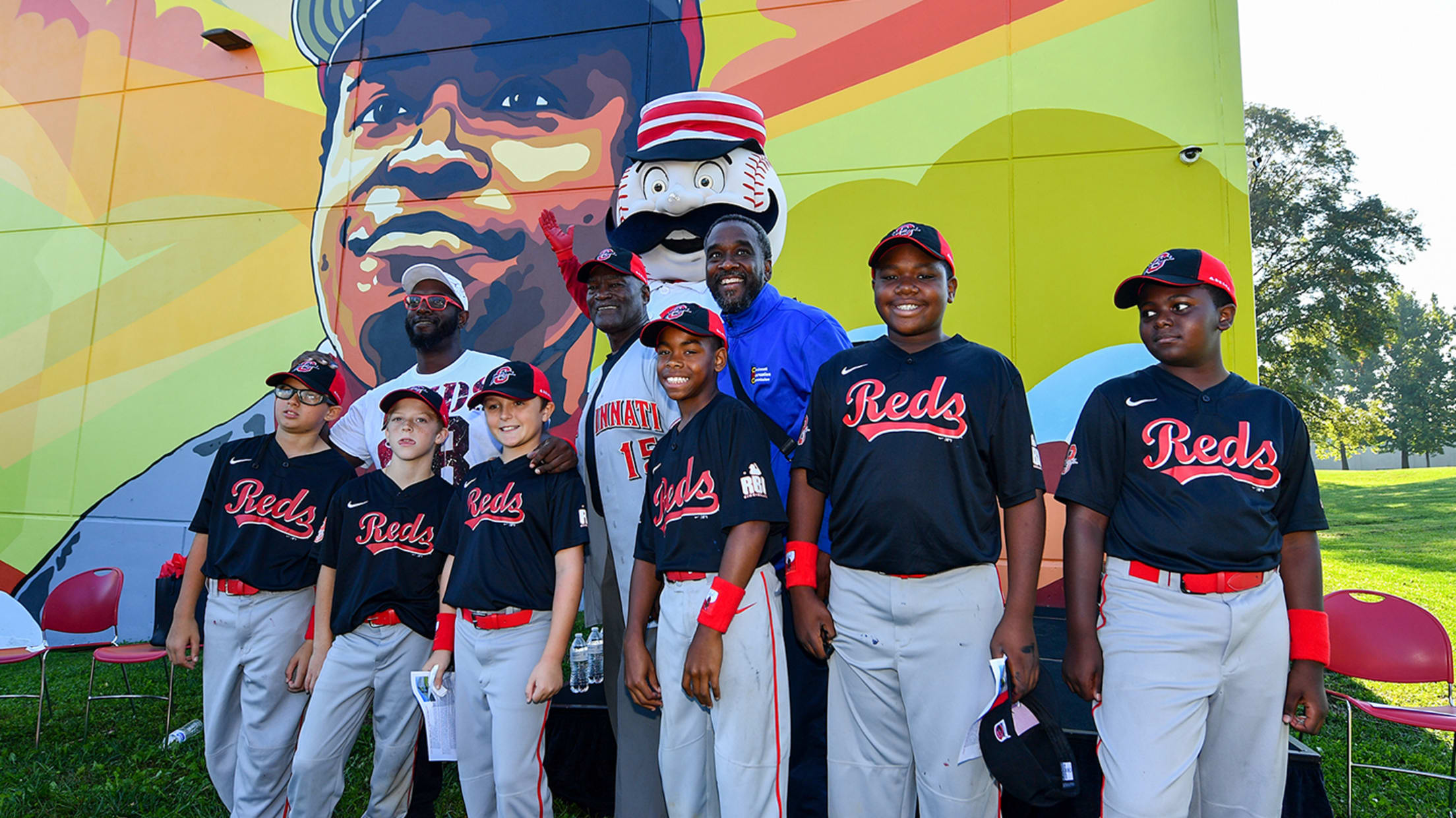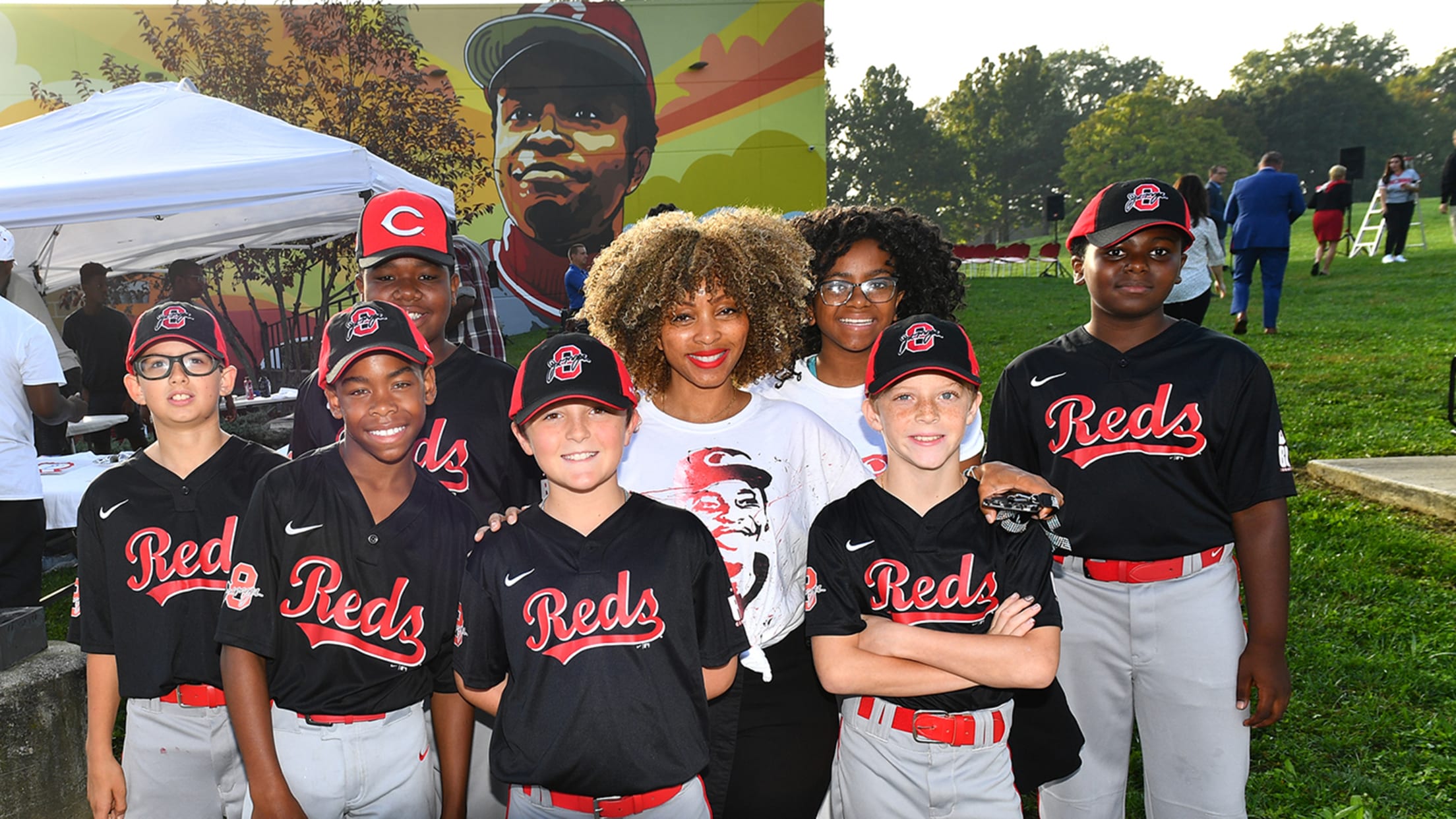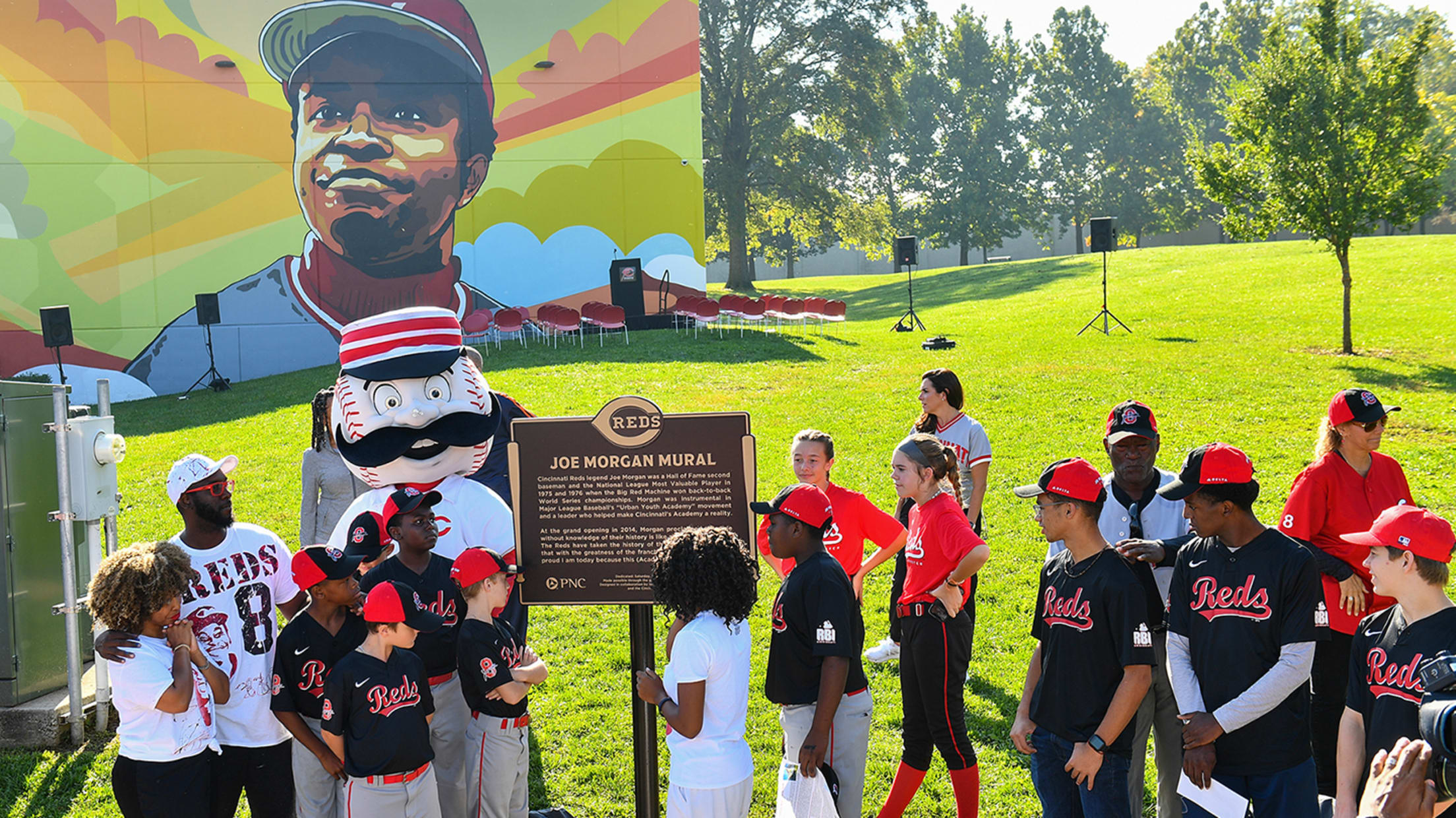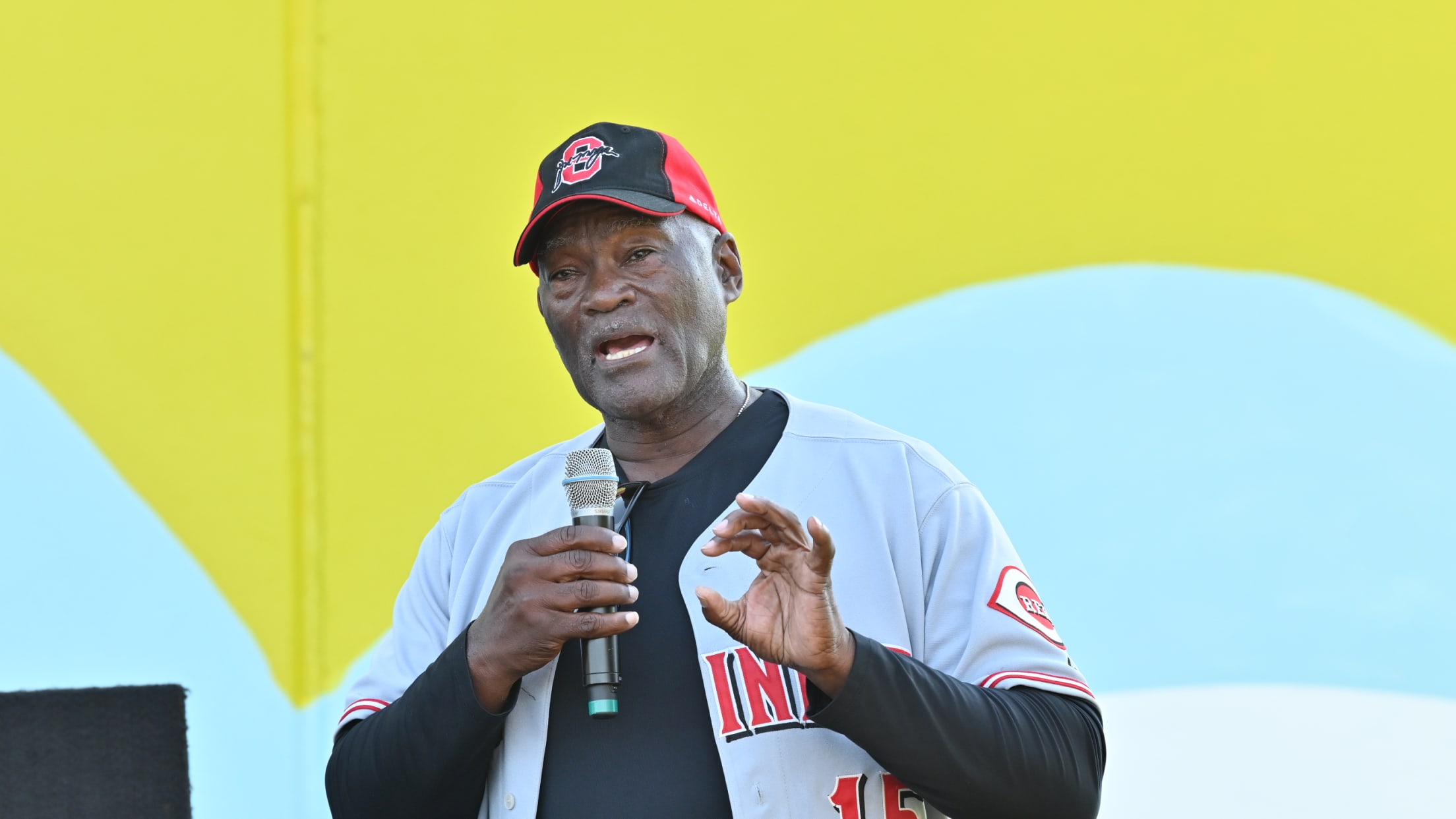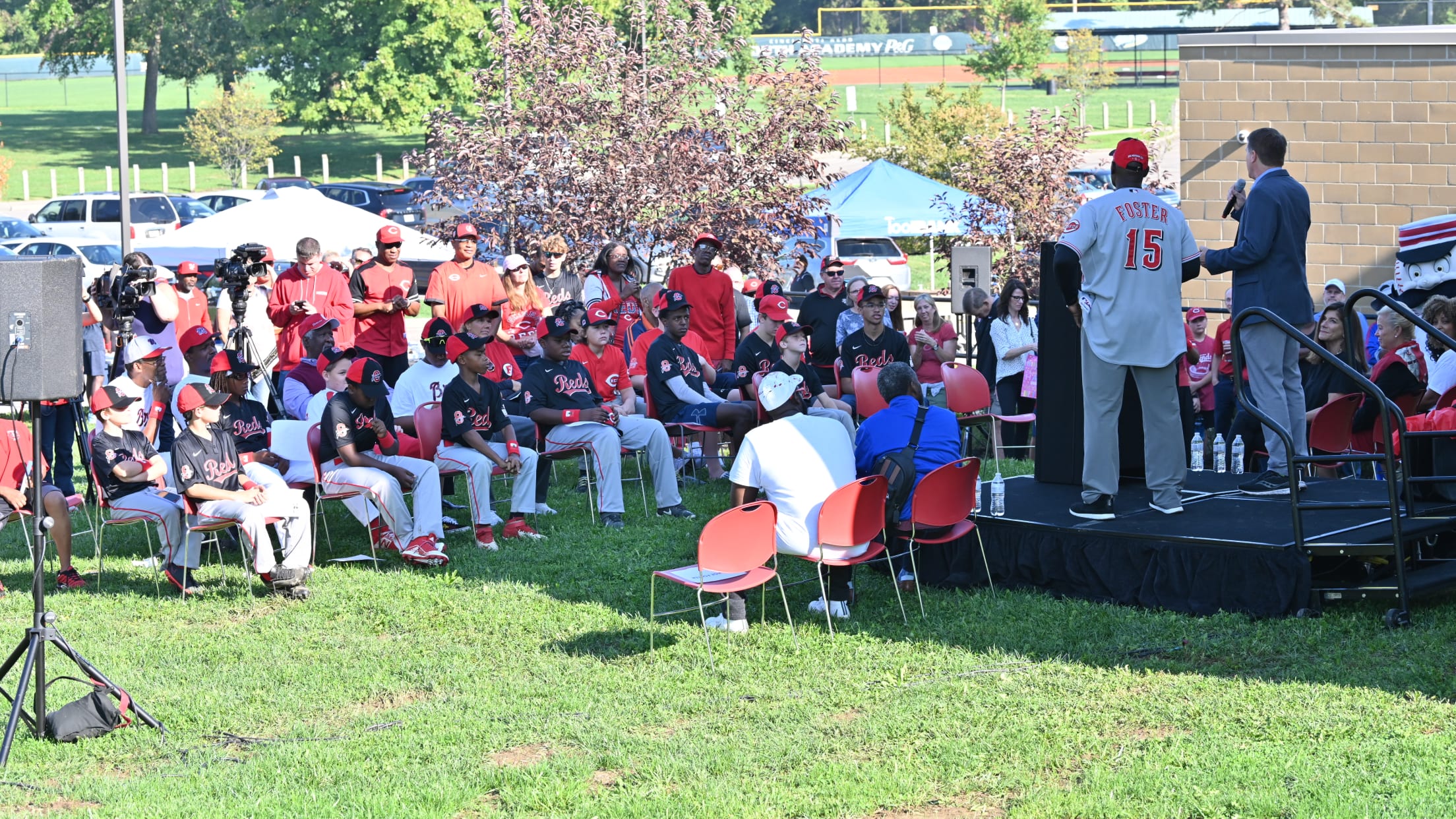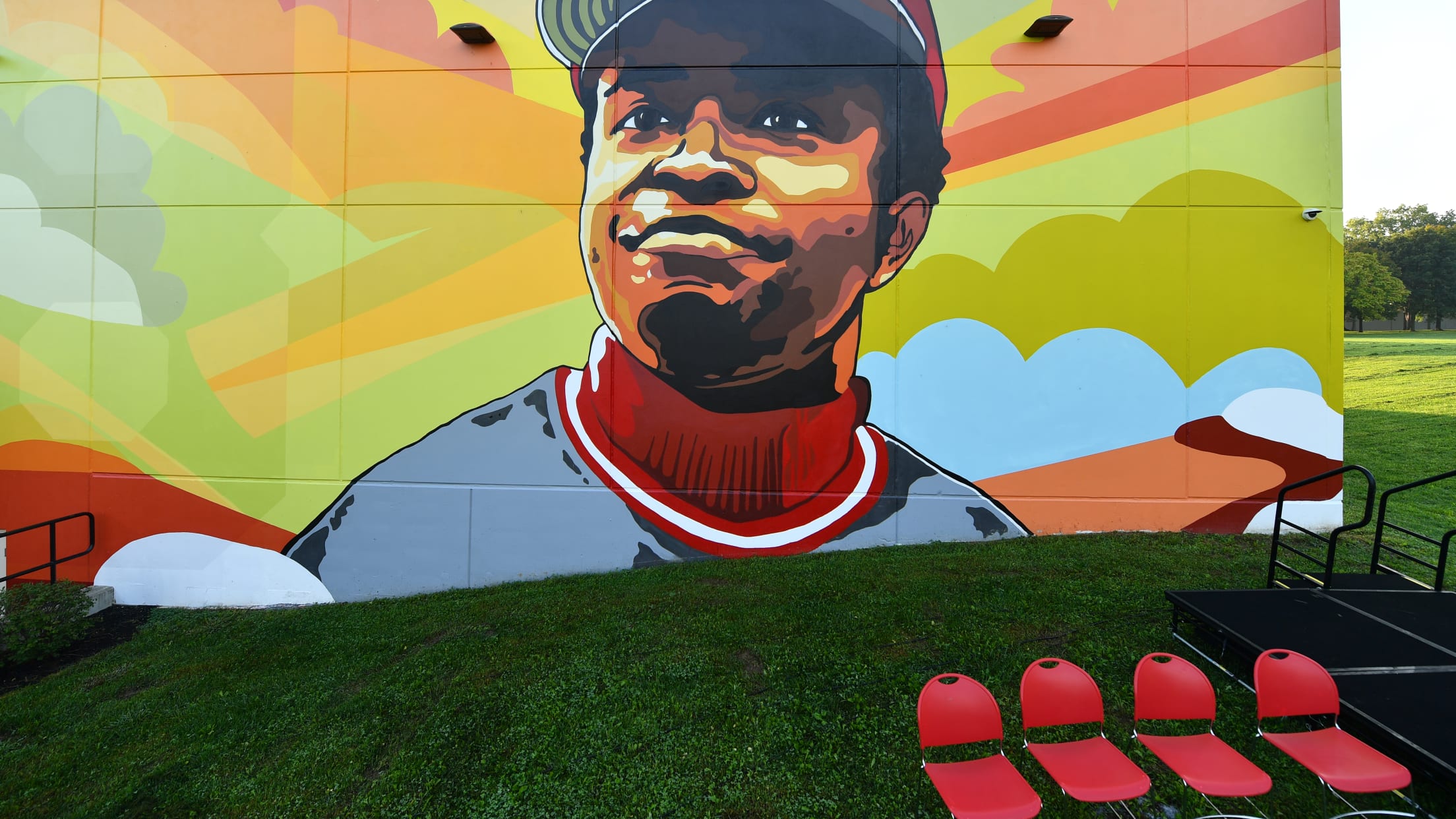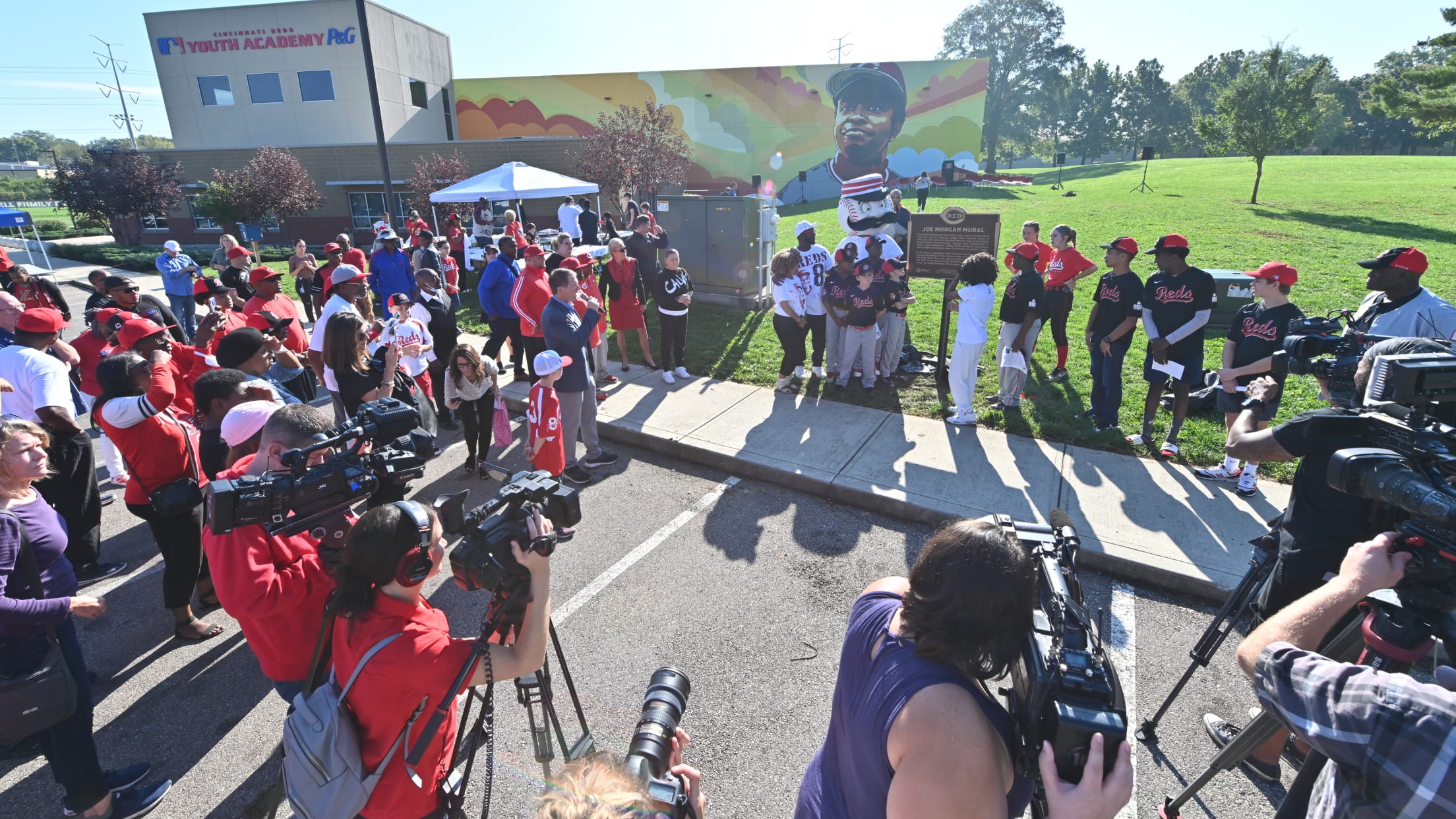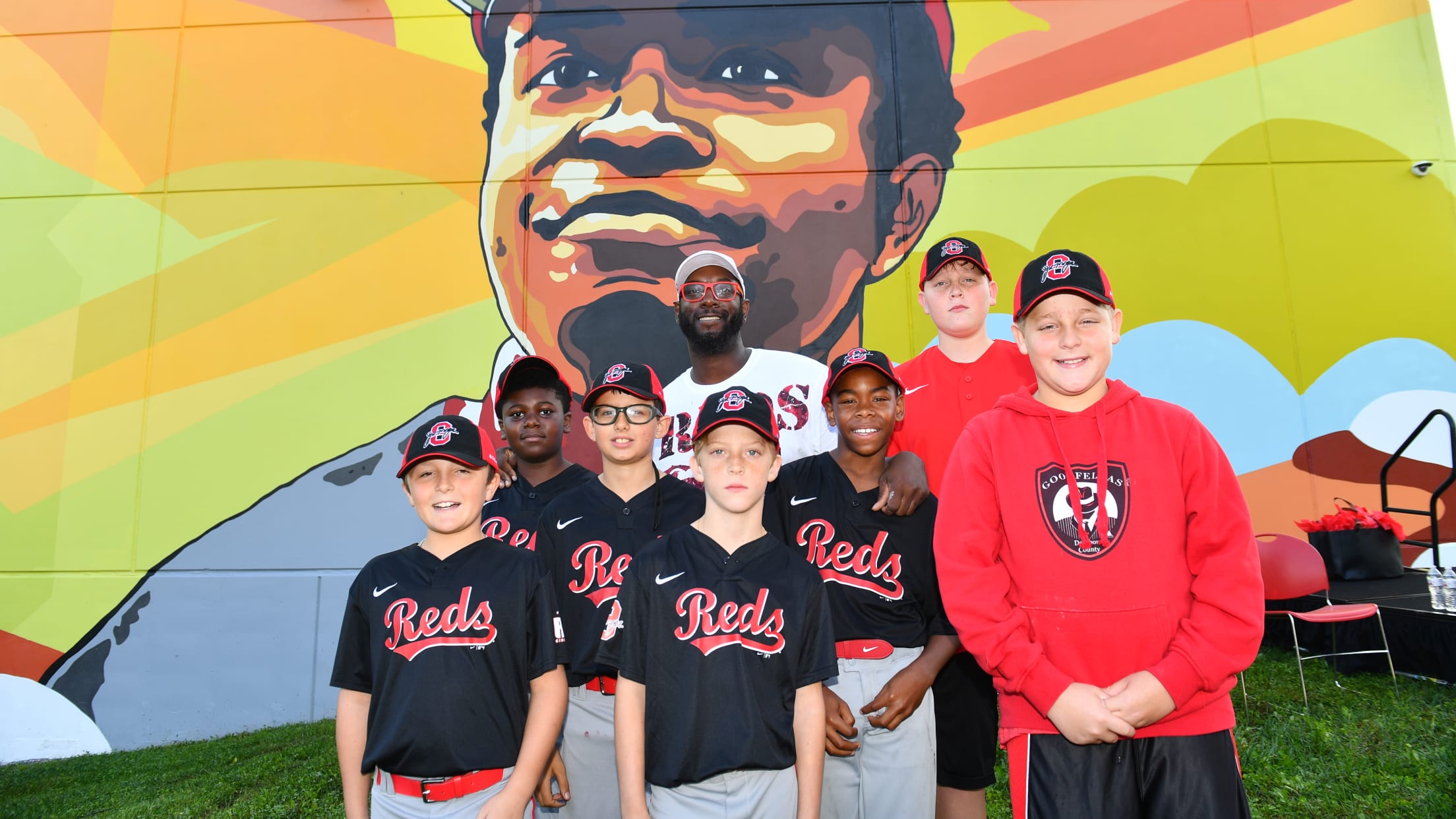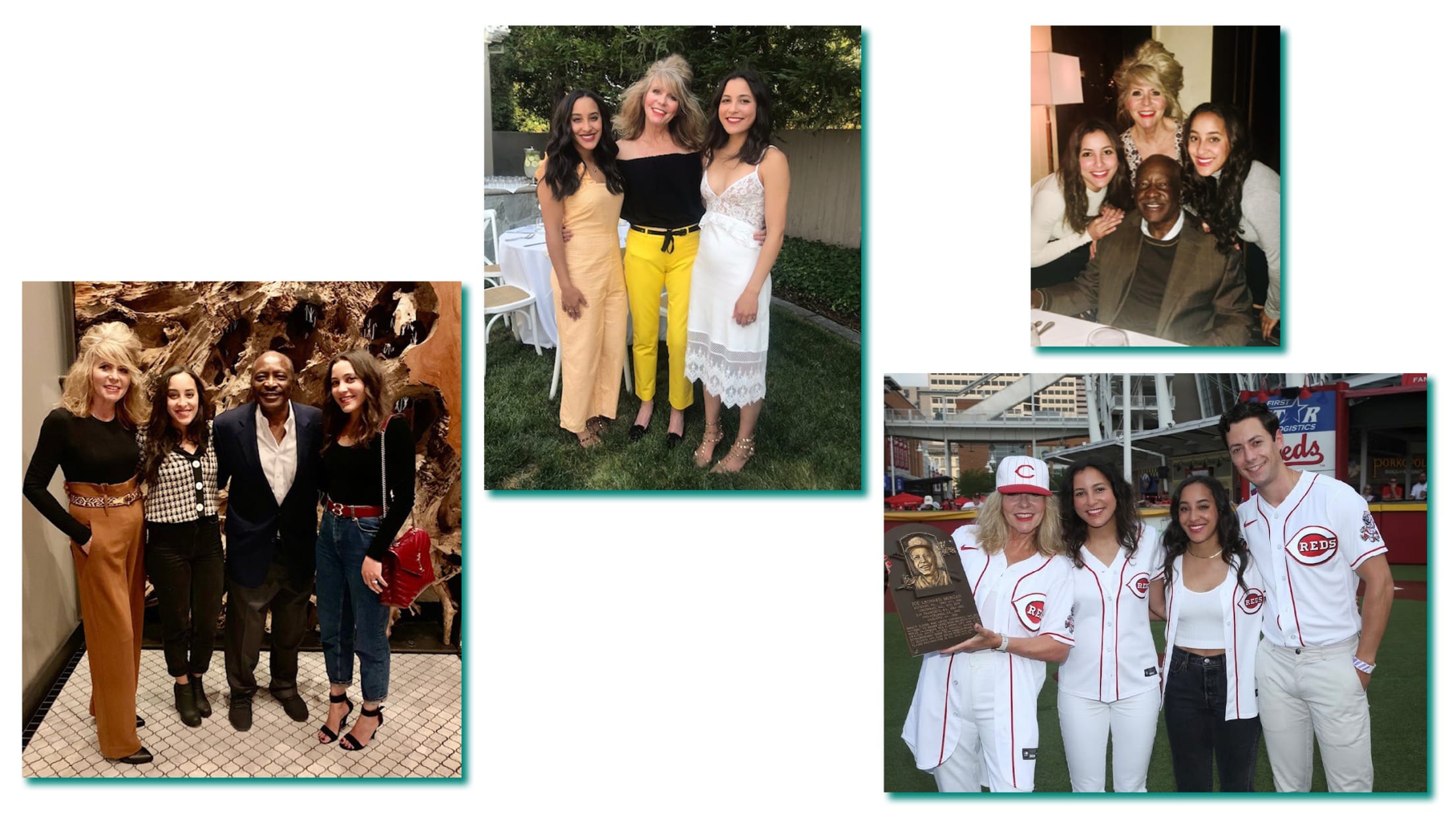 REDS YOUTH ACADEMY RIBBON CUTTING
On August 22, 2014, the P&G MLB Cincinnati Reds Youth Academy was officially unveiled, marking what Joe Morgan termed one of the proudest moments of his career. Among those joining Joe for the ribbon cutting ceremony were then-MLB Commissioner Bud Selig, fellow Hall of Famer Frank Robinson, Reds CEO Bob Castellini and several Reds players, including Joey Votto.