Reds Rookie Success League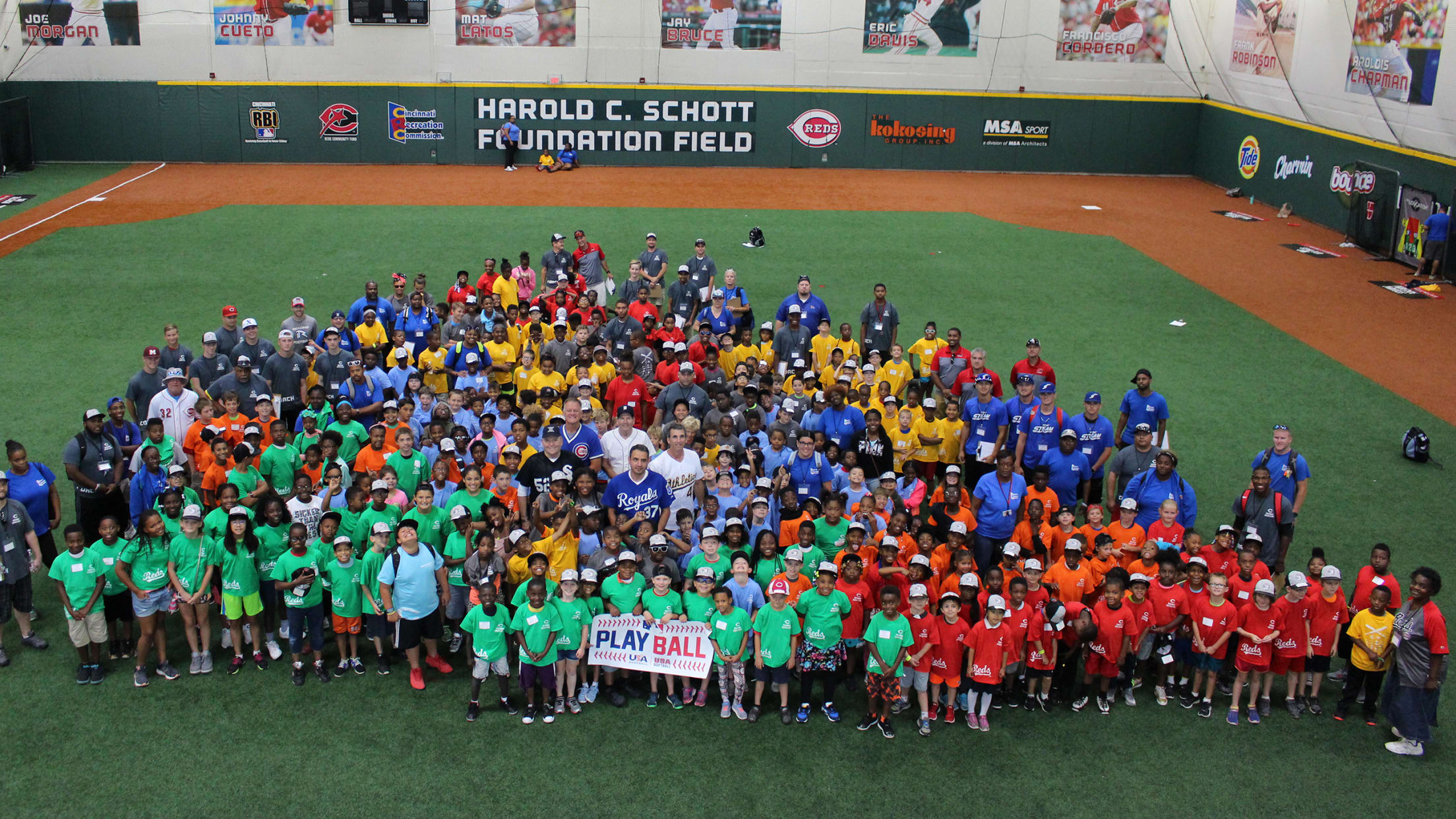 For the past 17 years, the Reds Rookie Success League has been one of the core outreach programs of the Reds Community Fund. Beginning in Cincinnati with 100 kids in the summer of 2003, Reds Rookie has grown to feature more than 2,000 participants annually in Cincinnati, Butler County (Fairfield, OH), Clermont County (Batavia, OH), Dayton (OH) and Louisville (KY). We've connected with coaches, volunteers, sponsors and donors over the years in our efforts to introduce the game of baseball, along with our Reds Rookie character messages, to countless kids throughout Reds Country.
Beginning in 2020, the Reds Community Fund is refocusing its efforts towards the USA Baseball Fun At Bat program. Similar to Reds Rookie with its introductory skills model and character message, Fun At Bat takes place during a time of year that makes it easier for kids (K-5th grade) to transition to T-ball and Coach Pitch teams. The program also has the capacity to reach thousands of kids in each community as opposed to the hundreds that have participated in Reds Rookie.
During the summer of 2020, the Reds Community Fund will be working with partners in each Reds Rookie community to host a special Reds Way one-day camp. These events will be similar to a traditional day of Reds Rookie, with a strong character message along with an expanded baseball and softball curriculum. Each event will also include a Reds player visit; complimentary lunch; Reds ticket voucher and giveaway item.
More information will be available soon concerning Reds Way dates, locations and registration details. For more information on how you can get involved with the Fun At Bat program, please contact the Reds Community Fund at [email protected].