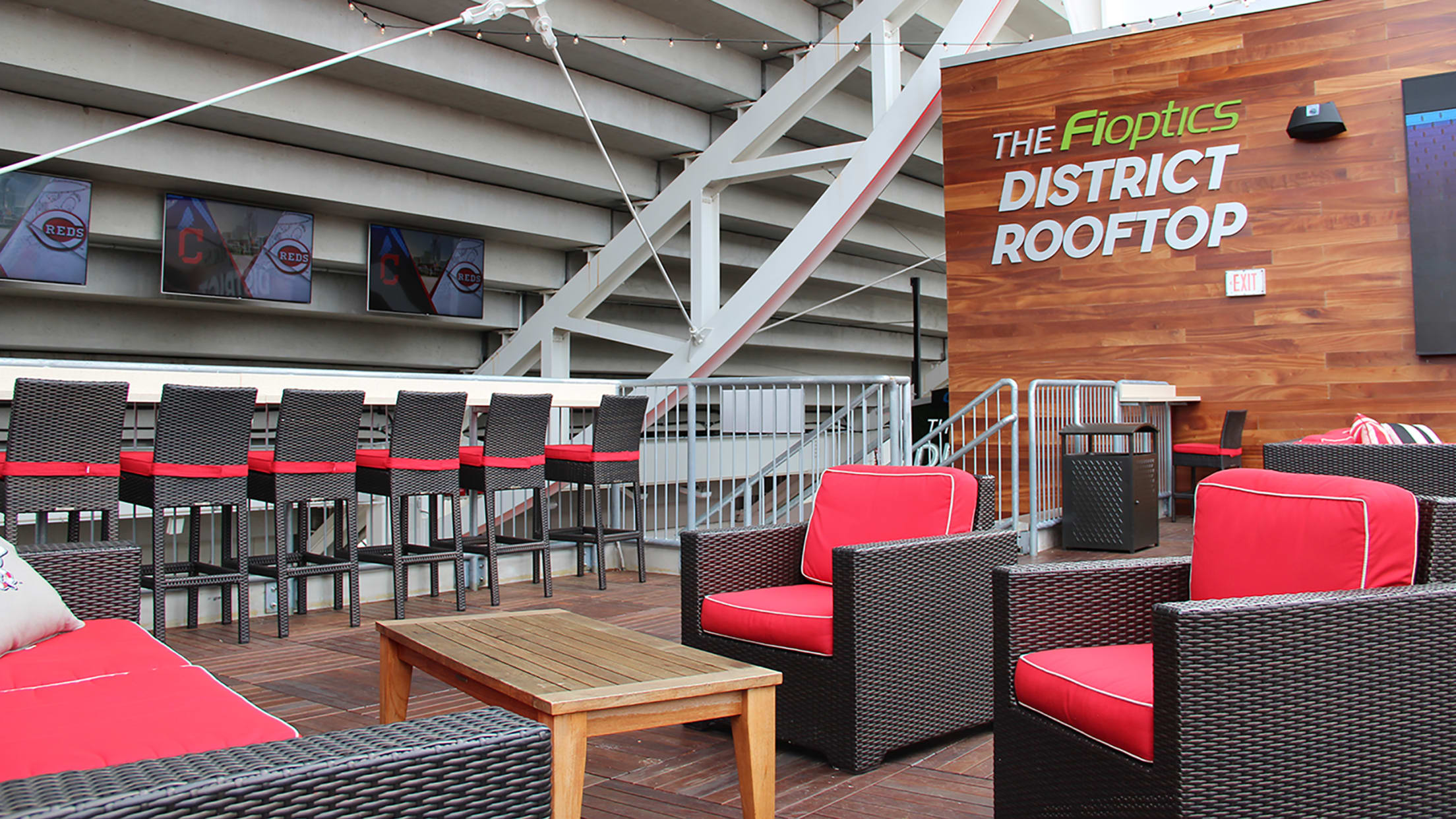 For as low as $15, enjoy an exclusive rooftop and your first drink with the Fioptics District Ticket! Get your tickets today to be a part of this fun experience at the ballpark.
Specific areas on the Rooftop and within the drink rails will be socially distanced, designated to pods and accessible on a first-come, first-served basis. Please visit the Great American Ball Park ticket office after the game has been played to claim any unused loaded value in the form of an electronic gift card.
PLEASE NOTE: Fioptics District tickets do not come with an assigned seat. All seating is available on a first-come, first-served basis. Views of the game are only available from socially distanced drink rail pods and ballpark seating in Sections 408-410. Rooftop lounge seating is also available and designated to socially-distanced pods featuring live-streamed broadcasts of the game, but does not guarantee a view of the field. Tickets purchased on day of game at the GABP ticket windows subject to additional fee.
*The sale and consumption of all alcoholic beverages is subject to Ohio law. The Reds reserve the right to limit consumption and/or sale of alcoholic beverages at events. You must be 21 years of age to redeem your drink credit for alcohol.