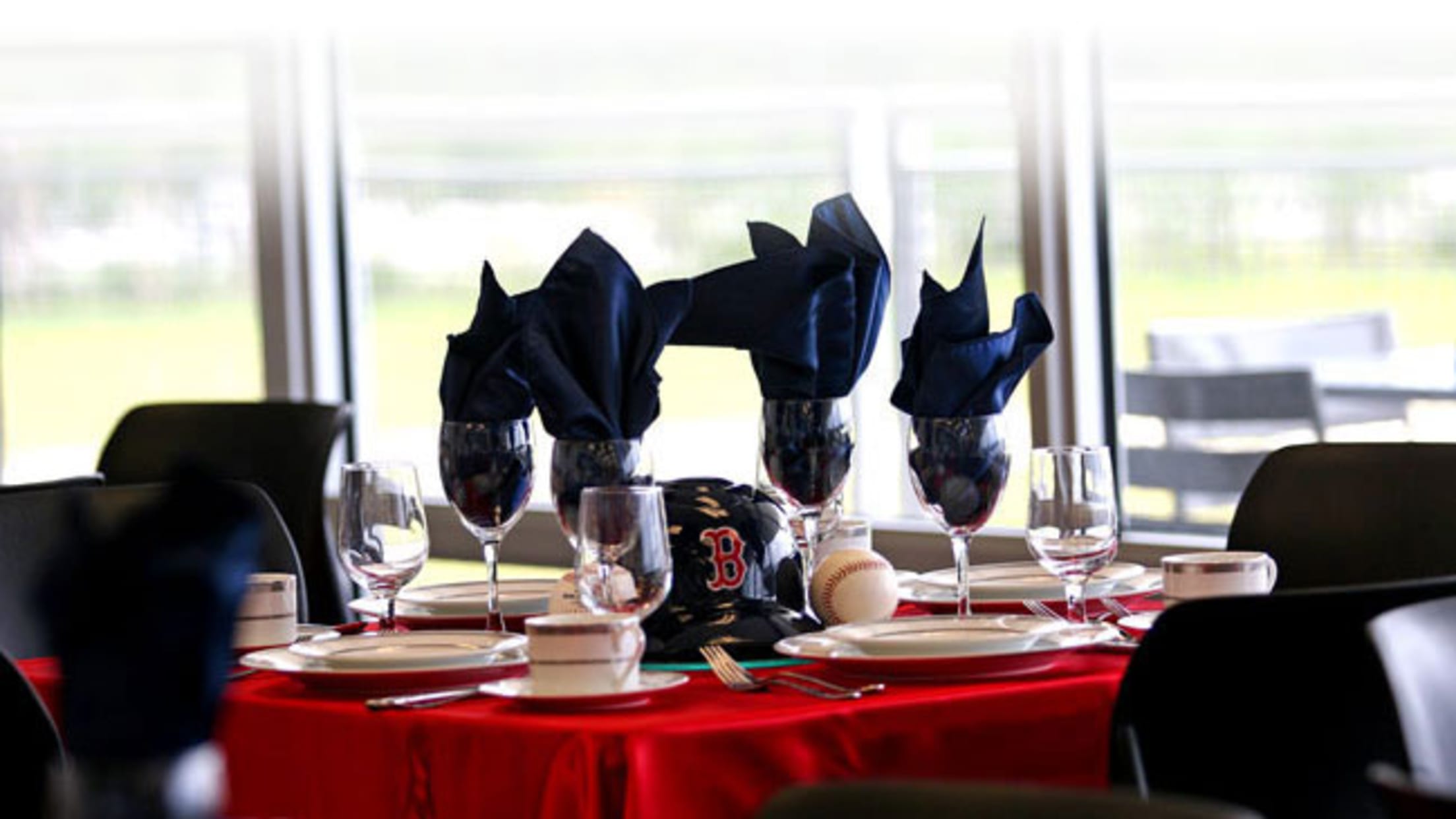 JetBlue Park is open 12 months per year to accommodate events. Imagine rewarding your employees with a fun-filled lunch outing at the ballpark complete with batting practice on the field. JetBlue Park includes a number of venue locations for up to thousands of people including the left field deck, concourse, right field picnic area, Fenway South Drive, and 20 acres adjacent to the park.
Whatever the occasion, our event staff can help you make it a reality.
Live Music
Fairs/ Festivals
Expos
Theme Parties
Corporate Dinners
Dinner Parties
Anniversaries
Birthday Parties
Bar/Bat Mitzvah
School Reunions
Fundraisers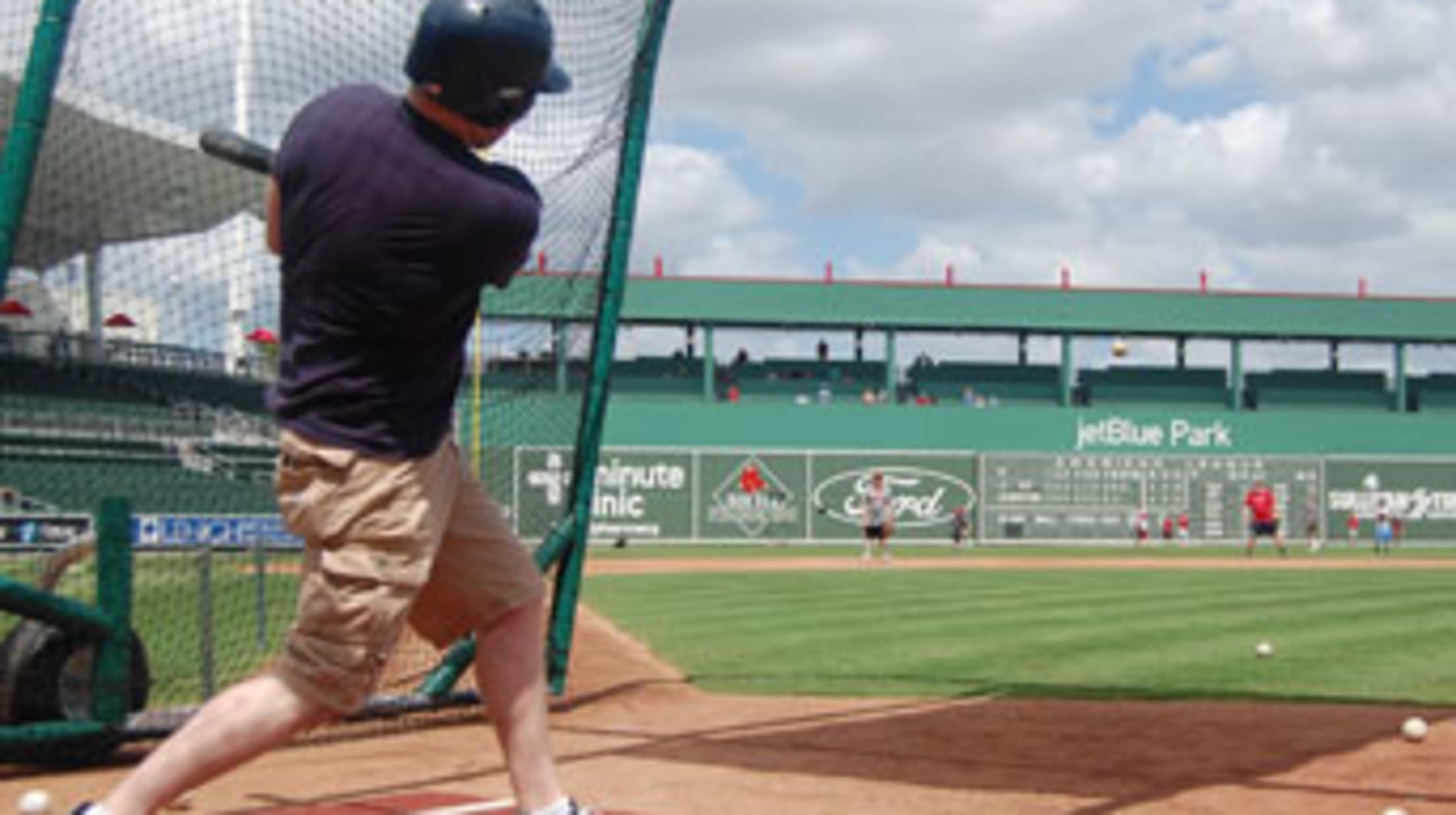 Whether you are planning an intimate event for five or a corporate gathering for 5000, JetBlue Park at Fenway South has more than 100 acres to accommodate your needs.
For more information or to book your next event contact us at [email protected], or 239-226-4783. And make sure to "Like" us on our Facebook page JetBlue Park at Fenway South or follow us on Twitter @FenwaySouth.
Available Spaces & Amenities
Concourse Area
No matter what the weather, our newly expanded 10,000 square foot concourse area is a perfect spot for trade shows, large group gatherings, or a plated luncheon or dinner. Wrapping around the ballpark, the concourse area can provide your guests with easy access to the JetBlue Park field, the retired number garden known as the Fen Walk, and the JetBlue tail fin monument. Featuring three fixed concession stands, multiple restrooms, and easy access to the West parking lot, your guests can get a taste of the ballpark with a Southwest Florida feel.
Grass Areas and Parking
Fenway South includes 20 acres of vacant land with adjacent parking for over 3,000. The grass parking lot areas double as public soccer fields during the off-season. These areas are ideal for large or small events-from concerts and festivals to fireworks shows, circuses, food rallies, company picnics, family reunions, and a variety of outdoor events.
Green Monster
The iconic Green Monster provides two levels of unique spaces perfect for any sized group or function. With panoramic views of JetBlue Park and Fenway South, the Monster Deck, on the upper level, makes the perfect spot for a seated or standing function for a few hundred guests. The lower level of the Green Monster features barstool style seating for up to 258 that makes an easy entertainment option for a buffet style, casual gathering.
Left Field Deck
Just steps away from the iconic Green Monster, the Left Field Deck is a perfect spot for a large or small casual cocktail party complete with barstool style seating and views of the entire ballpark. Three large party suites that can accommodate up to 90 people are also in close proximity to provide your guests with a climate controlled space complete with plenty of comfortable seating options.
Media Dining
JetBlue Park's Media Dining Room located on the second floor accommodates up to 60 seated guests and is perfect for boardroom type meetings or presentations. The room features three flat screen televisions with A/V equipment available.
Suites
Three suites with spectacular views of the field and outdoor areas are available for gatherings of up to 100 guests, perfect for off-site breakfast or lunch, holiday or birthday parties, or other special functions. Each suite includes its own flat screen television with A/V available. Five additional suites are available if needed for breakfast sessions or smaller meetings.
Tent
During February and March, a great place to hold any style event is the party tent adjacent to the Fen Walk retired number garden. With seating for over 400 for a sit down event, and tables and chairs included, the party tent makes it easy to plan any event.
Food & Beverage
In-house catering by Aramark, the official food and beverage partner of the Boston Red Sox, offers a choice of extensive menu options from fine dining to traditional ballpark fare.
Event Add-Ons
JetBlue Park's staff will assist with all aspects of your event from special A/V or design set-up to vendor recommendations.
Chairs
Tables
Radios
P.A. System w/ Microphone
Temporary Power
Staging, Lighting, and Sound
Tents
Catering
For more information or to book your next event contact us at [email protected], or 239-226-4783.