Cardinals announce pair of makeup dates
Redbirds to play double dip vs. Brewers on June 13, face Reds on June 26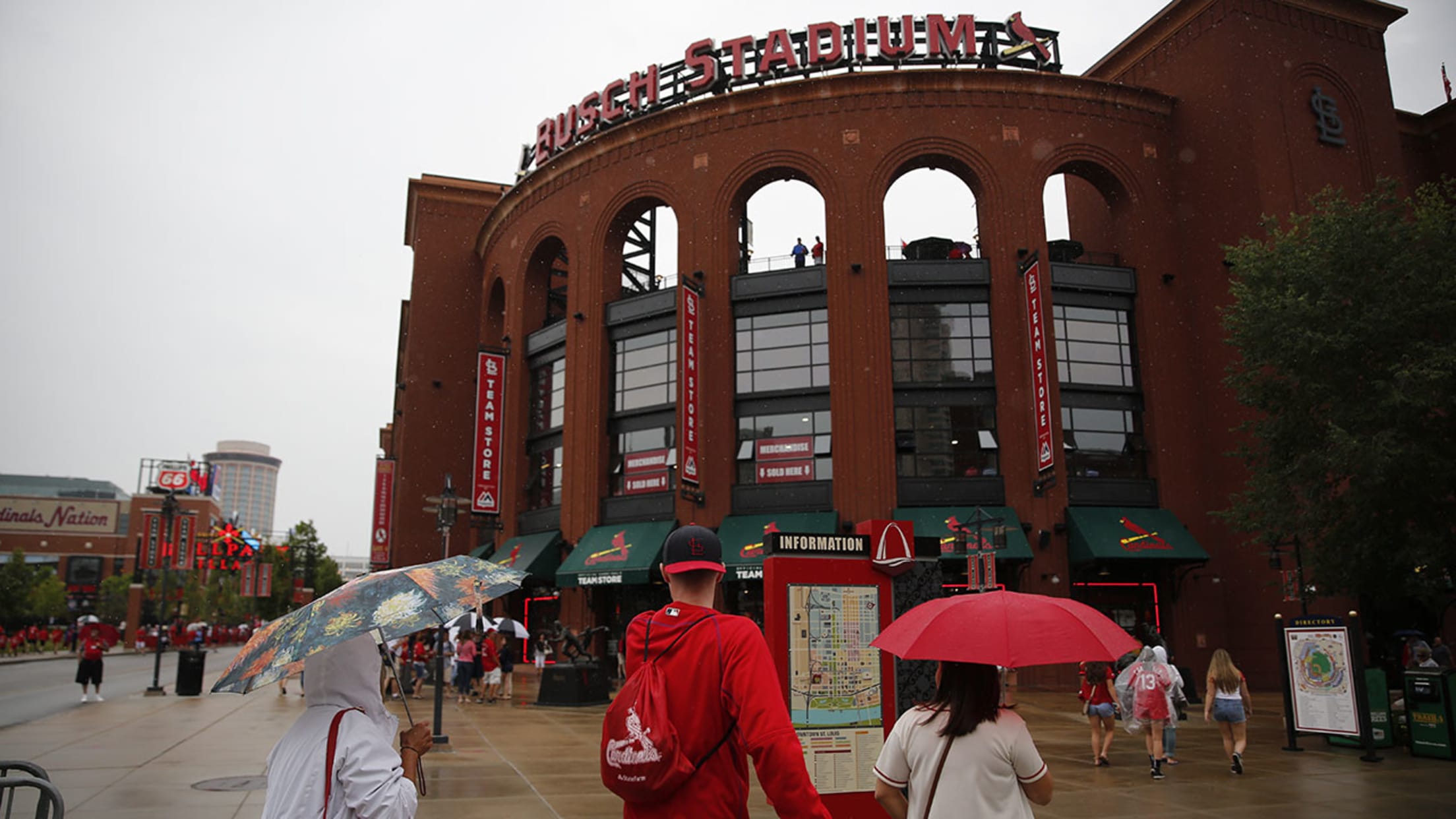 The Cardinals have had four home games postponed by inclement weather already this season. (AP)
ST. LOUIS -- The Cardinals will make up a pair of postponed games from their last homestand next month, the organization announced on Friday.The game against the Reds originally scheduled for April 29 will be played on June 26, which had been a mutual off-day for both teams. Gates will
ST. LOUIS -- The Cardinals will make up a pair of postponed games from their last homestand next month, the organization announced on Friday.
The game against the Reds originally scheduled for April 29 will be played on June 26, which had been a mutual off-day for both teams. Gates will open two hours prior to the 3:15 p.m. CT first pitch. The Carlos Martinez/Matt Carpenter bobblehead will be distributed on that date for fans who hold tickets dated April 29.
The Cards have also added a split doubleheader to their June series against the Brewers. The May 3 postponed game will be played on June 13 at 1:15 p.m., ahead of the already scheduled 7:15 p.m. game that day vs. Milwaukee. Gates will open at 11:45 a.m. for the first game, and they will reopen at 5:45 p.m. for the nightcap.
With the revised schedule, the Cardinals will be playing 47 games in a 48-day stretch. That includes 20 games in the final 20 days leading up to the All-Star break.