NLCS G4: Lineups, matchups, FAQ (8 ET, TBS)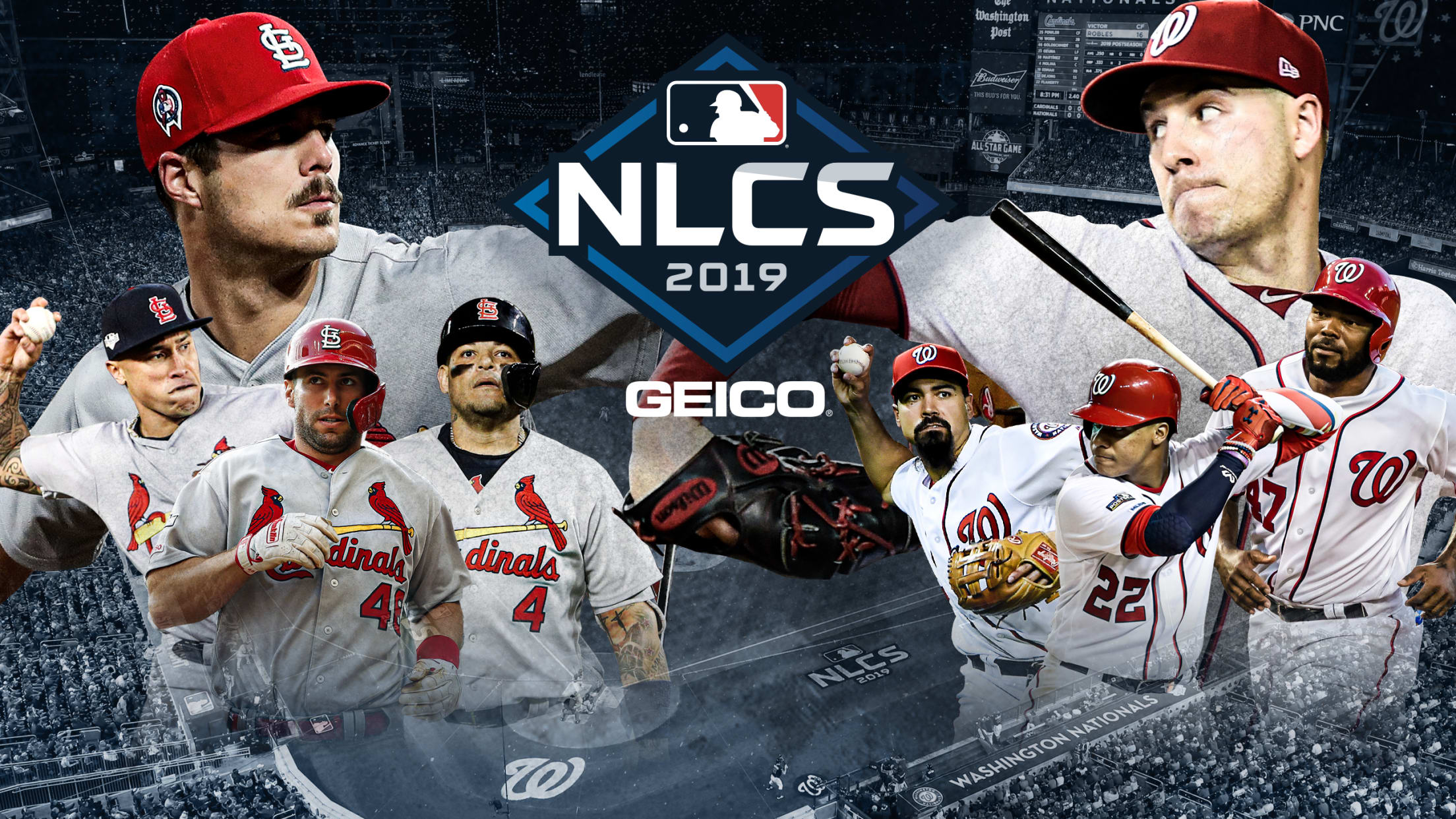 WASHINGTON -- The Nationals have a chance to advance to the first World Series in team history on Tuesday night, when they host the Cardinals for Game 4 of the National League Championship Series. Washington has won seven of its first nine postseason games, and dating back to the regular
'No concession speech' for Cardinals in DC
Offense held to seven hits, error-assisted run in Game 3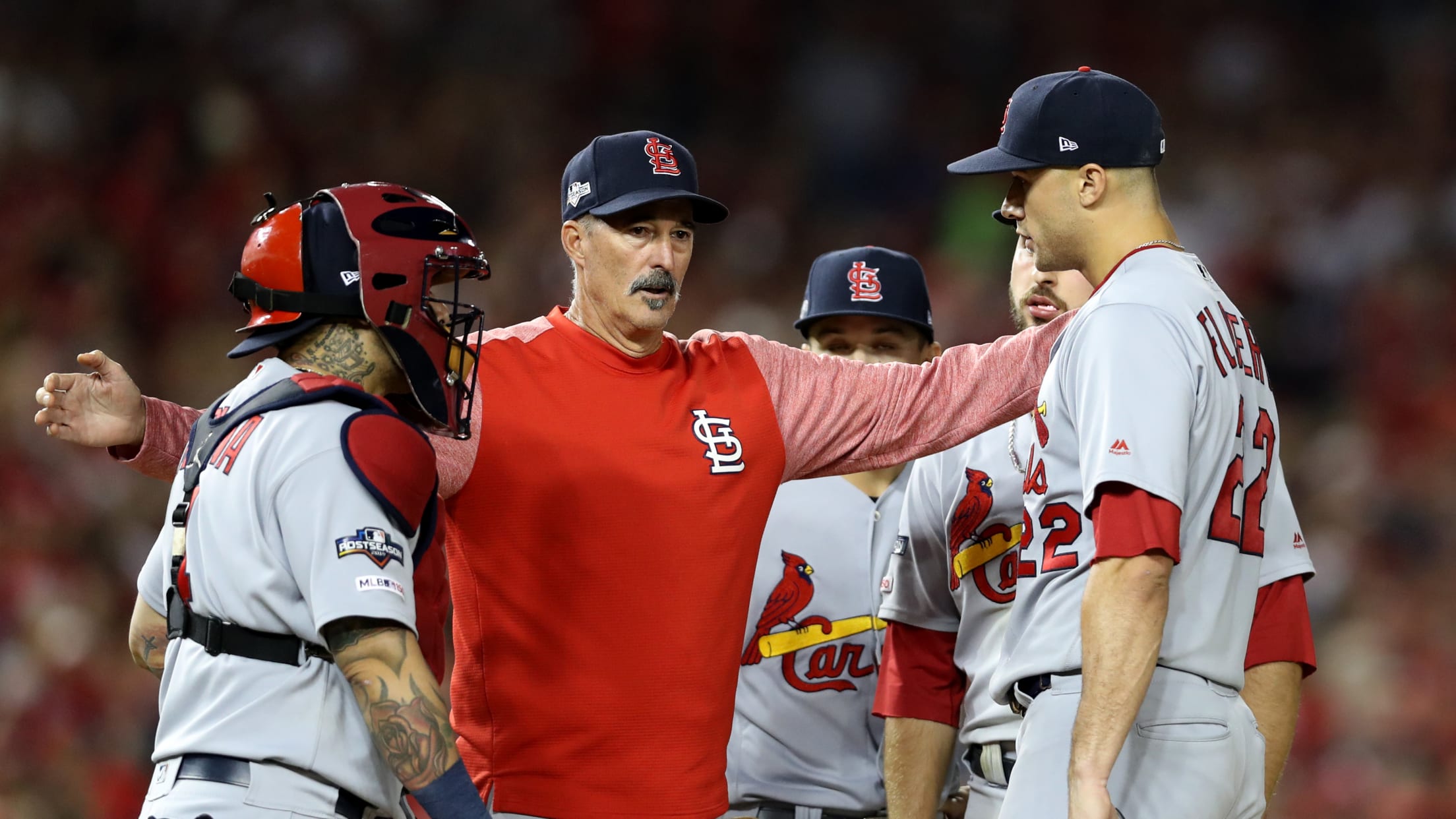 WASHINGTON -- The Cardinals do not have the odds on their side. An 8-1 loss Monday to the Nationals in Game 3 of the National League Championship Series put the Cardinals on the brink of elimination -- one game from being swept and seeing their season end.
'What ifs' abound after Ozuna's OF misplay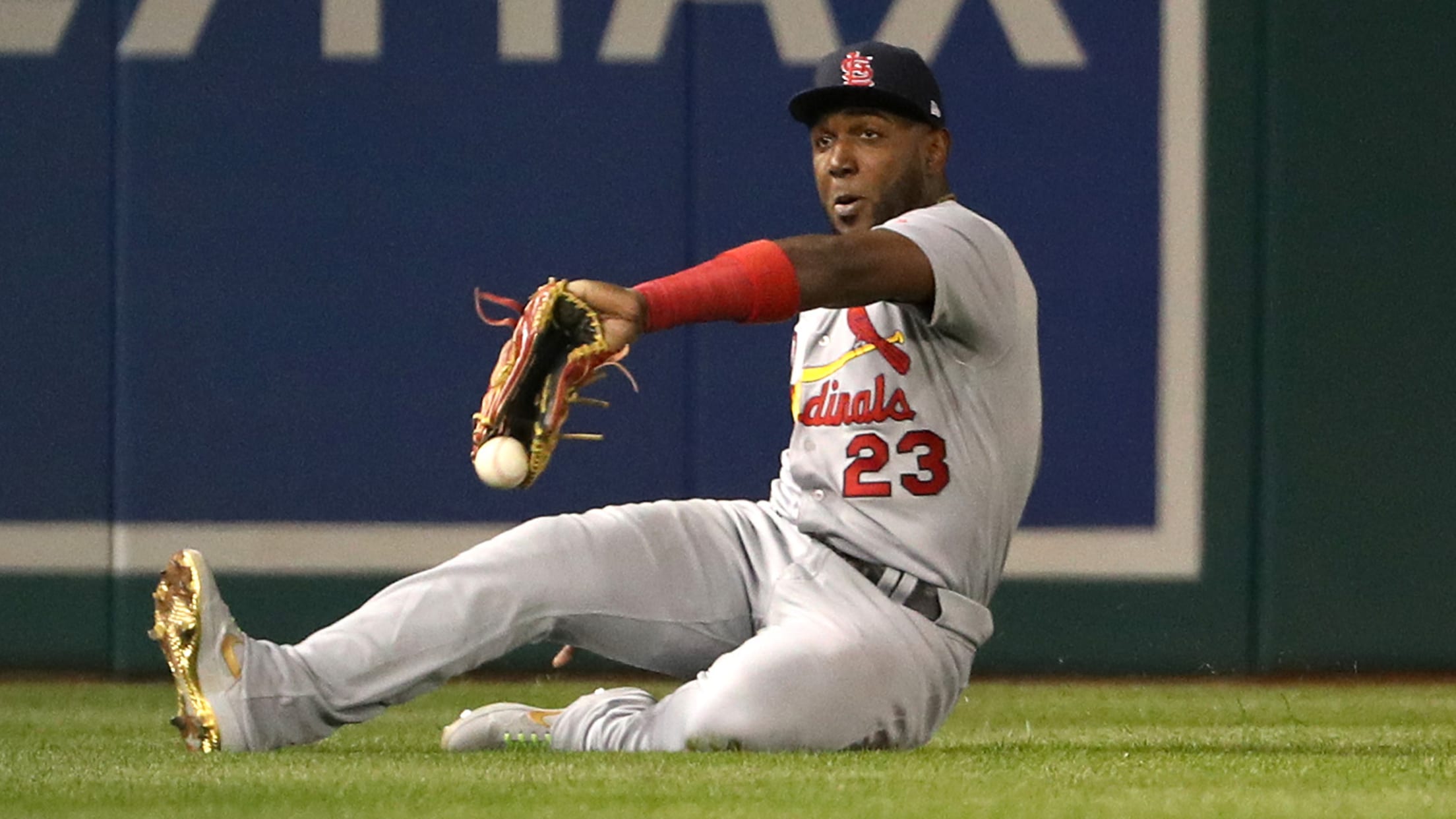 WASHINGTON -- Stephen Strasburg's changeup wouldn't have been any less unhittable. The Cardinals probably wouldn't have suddenly started bashing the ball around Nationals Park. And St. Louis still might have struggled to contain a surging Washington lineup led by unlikely postseason hero Howie Kendrick. And yet it's fair to wonder
Mike Maddux pulls off '1-in-67-million' golf feat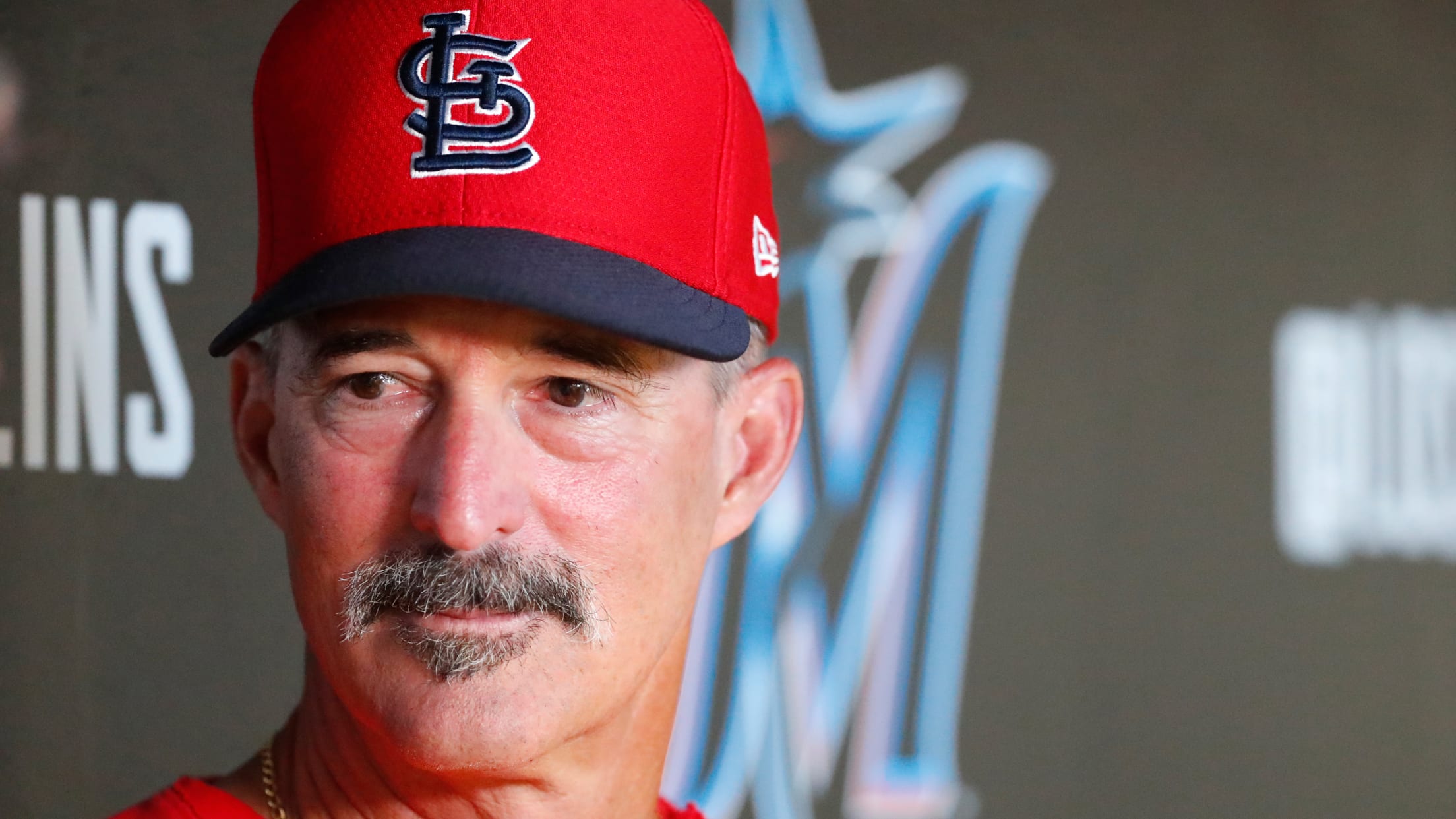 WASHINGTON -- It wasn't a sign of good things to come for his team as the Cards lost, 8-1, to the Nationals on Monday night to fall into a 3-0 NLCS hole, but pitching coach Mike Maddux hit not one but two hole-in-ones at the Army-Navy Country Club on Monday
Watch the Cards capitalize on Soto's stumble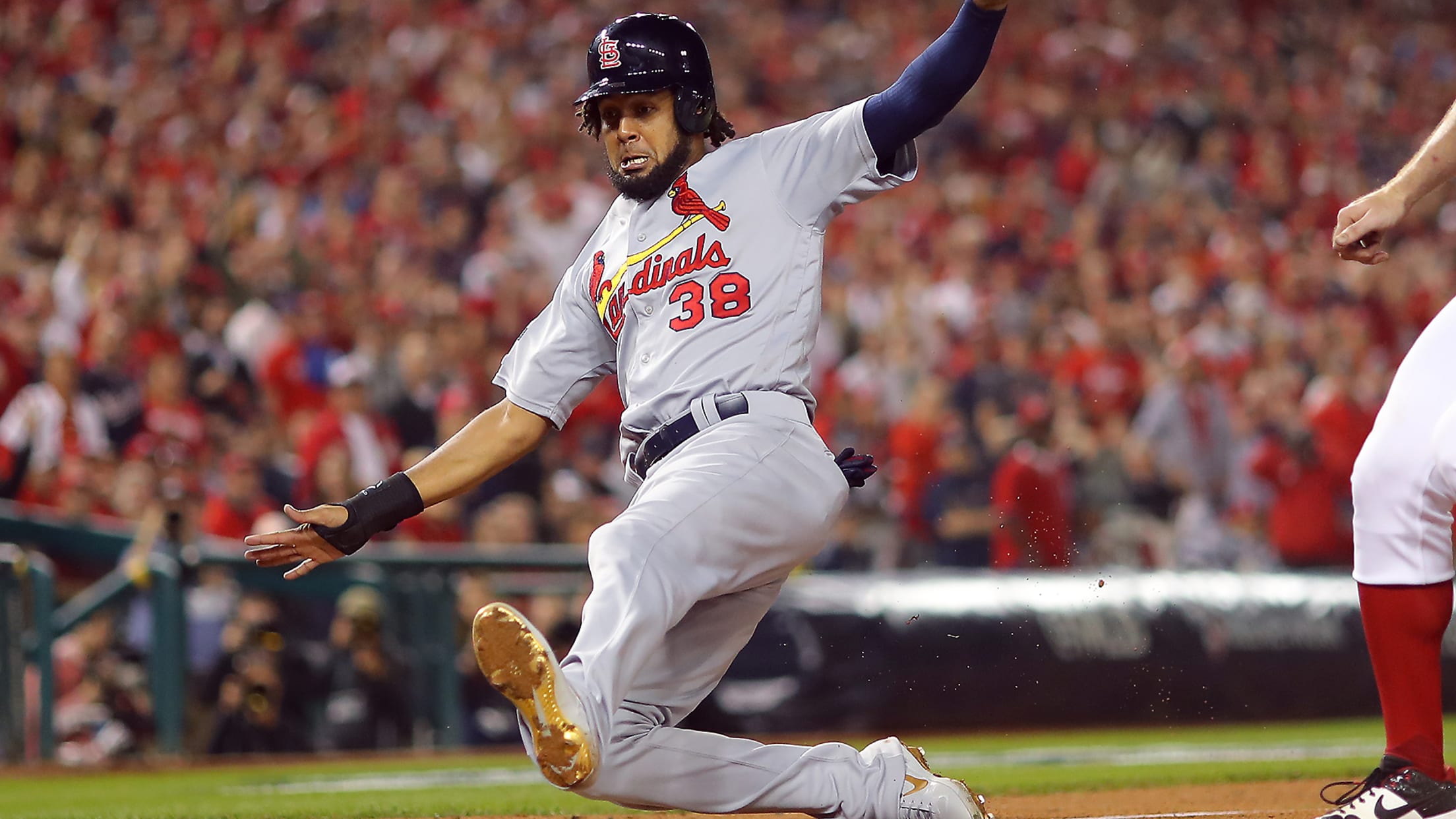 WASHINGTON -- Every time Juan Soto takes a pitch, he lunges forward in the batter's box to psych out the opposing pitcher -- a routine the Nationals have dubbed the "Soto Shuffle." On Monday night, Washington's star left fielder unintentionally introduced the Soto Stumble. With two on and one out
Cards change up lineup for Game 3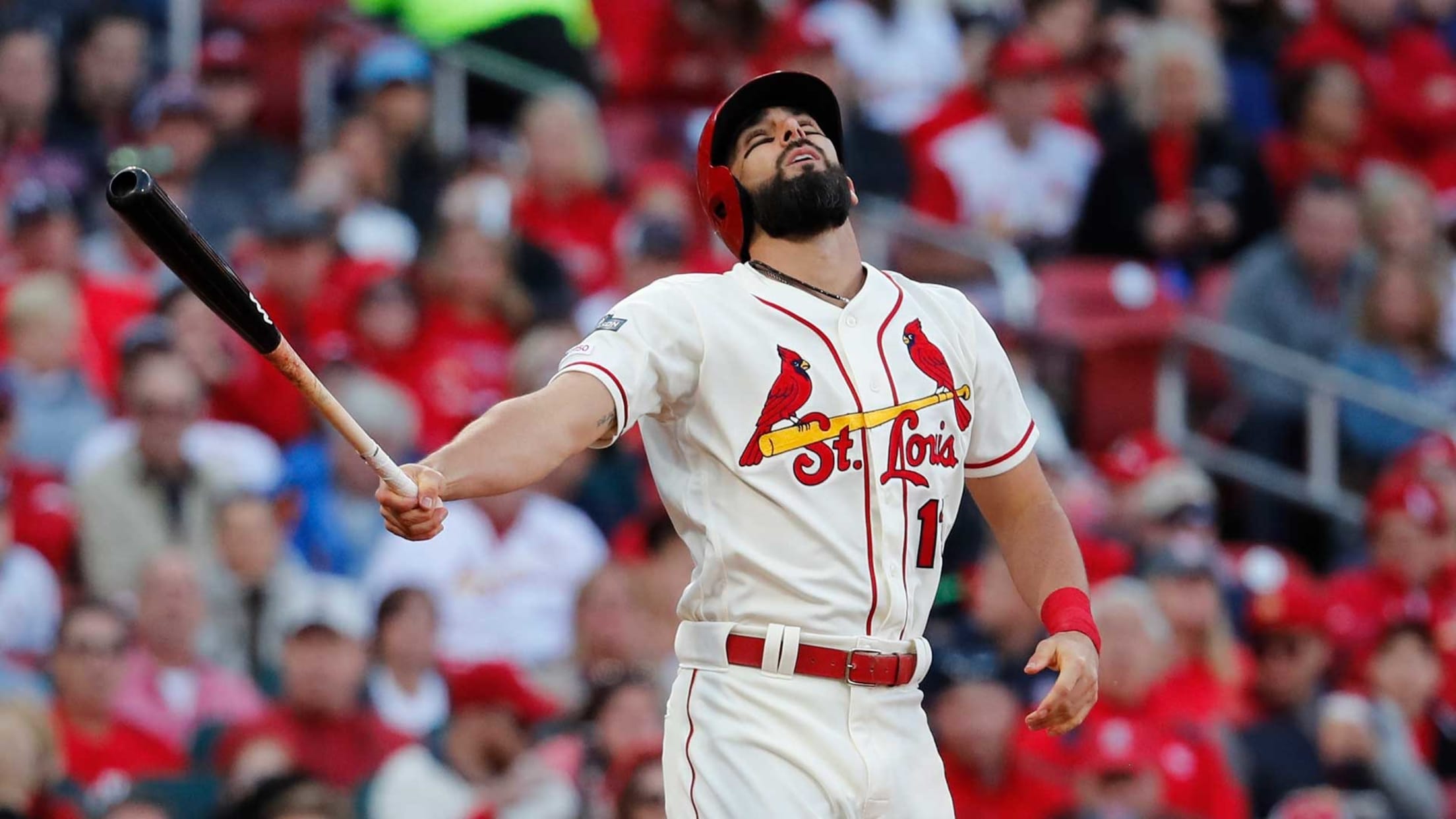 WASHINGTON -- Mike Shildt understands the emotion. He gets the concern. And he respects the questions coming his way. But still, every time he's been asked over the last two days about how the Cardinals might change their lineup heading into Game 3 of the National League Championship Series against
Rookie upstart Edman latest Cardinals surprise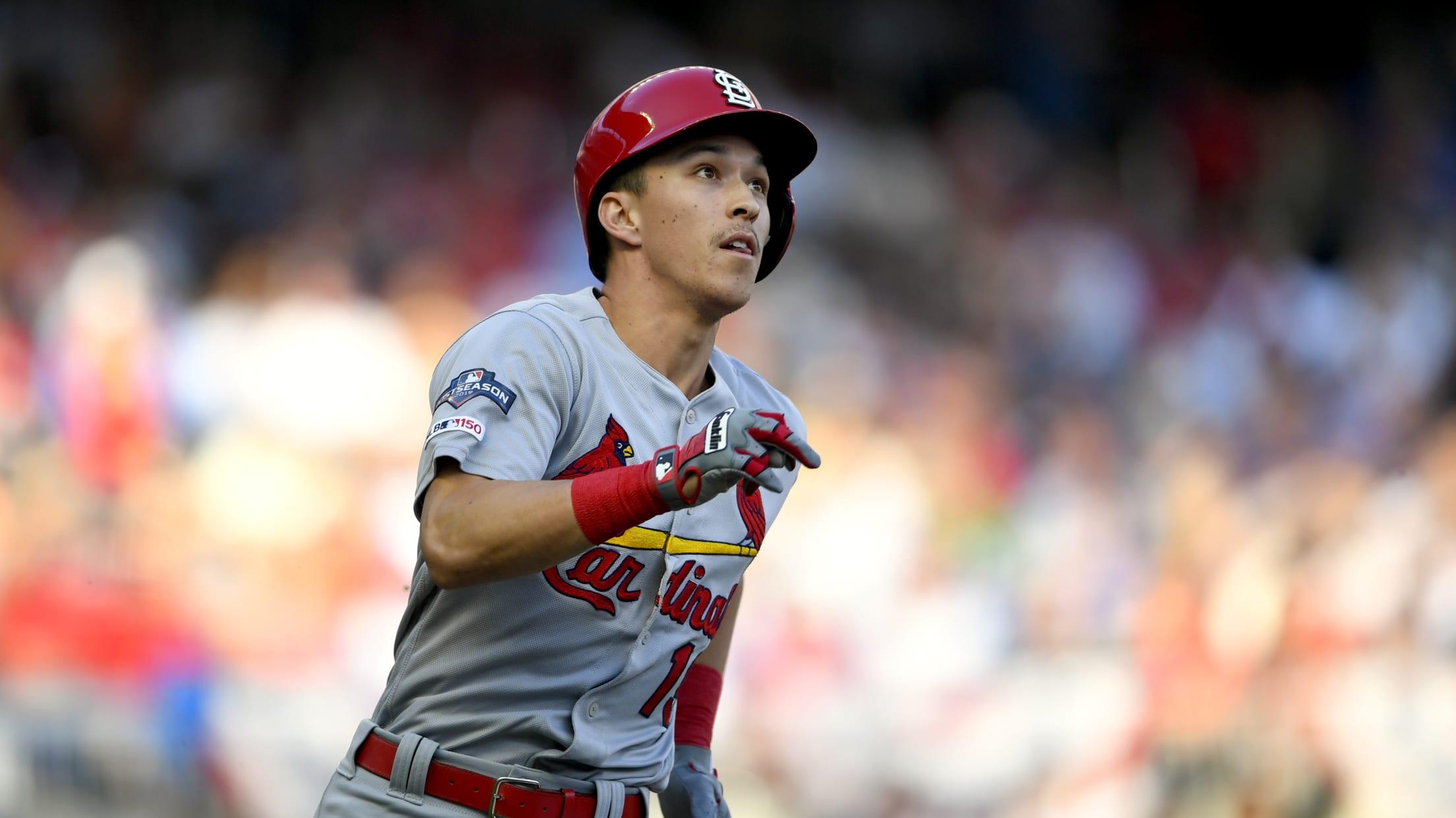 WASHINGTON -- When Tommy Edman was called up to the Majors on June 8, he wasn't sure how long he'd stay. He was replacing an injured Jedd Gyorko, and at the time, there wasn't a spot in the lineup for Edman to play every day.
Cardinals Arizona Fall League updates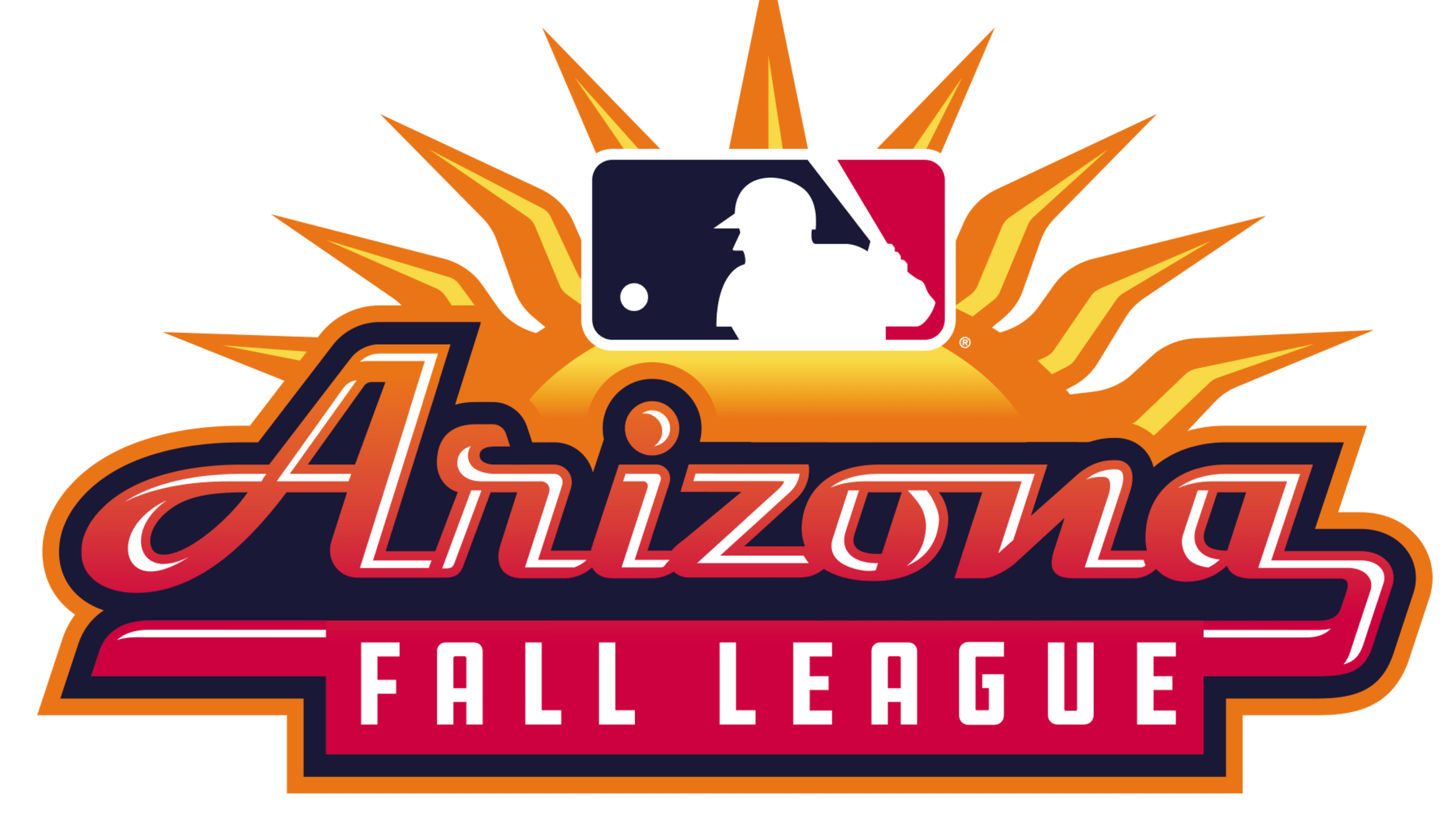 Eight Cards prospects are playing for the Glendale Desert Dogs in the 2019 Arizona Fall League: Third baseman Elehuris Montero (No. 4), catcher Ivan Herrera (No. 6), right-hander Griffin Roberts (No. 19), outfielder Conner Capel (No. 24), right-hander Seth Elledge (No. 25), shortstop Kramer Robertson, right-hander Roel Ramirez and right-hander
3 keys for Cards to bring NLCS back home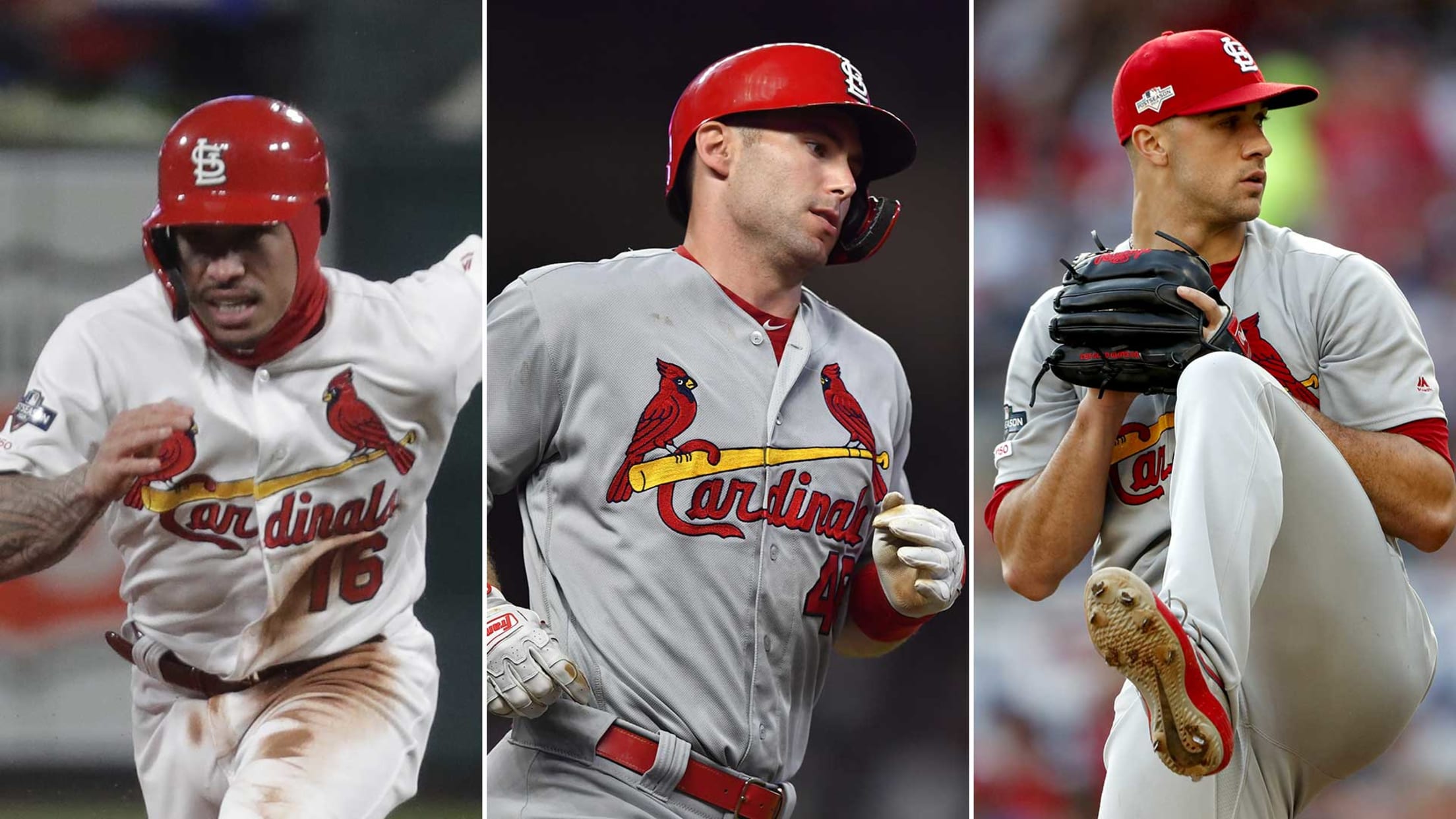 WASHINGTON -- The Cardinals dug themselves an early hole by losing the first two games of the National League Championship Series in St. Louis this weekend. But they'd like to remind you that the NL pennant isn't decided by two games. "That's why you play seven," said second baseman Kolten
Waino excellent in possible final Busch start
Veteran gets one run to work with in matchup vs. Scherzer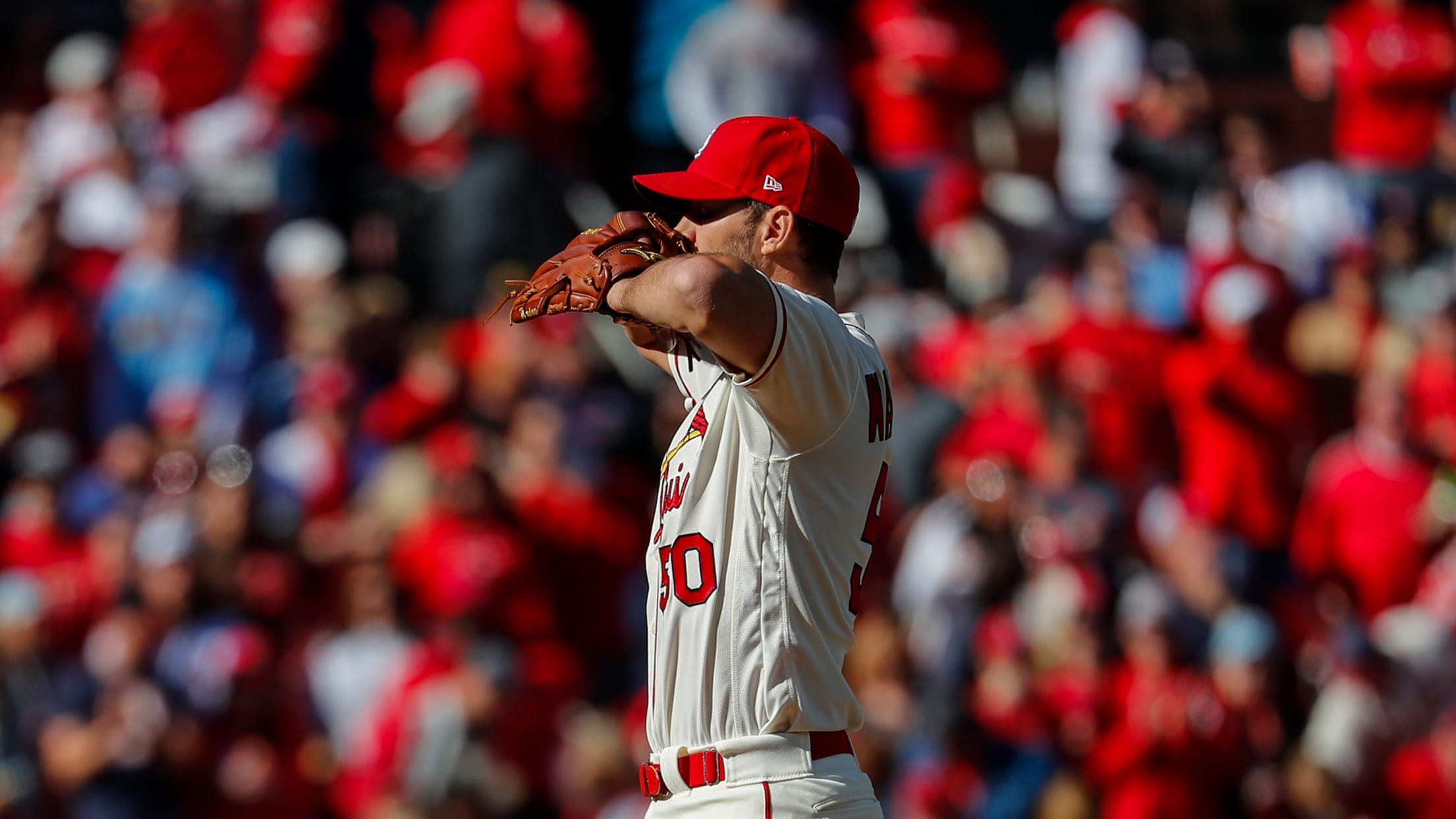 ST. LOUIS -- Getting to face off against Nationals ace Max Scherzer is like Christmas, Cardinals right-hander Adam Wainwright said a day ahead of their matchup Saturday afternoon in Game 2 of the National League Championship Series.
'Obviously struggling' Cards bats must improve
After four hits in two games, lineup shakeup might be coming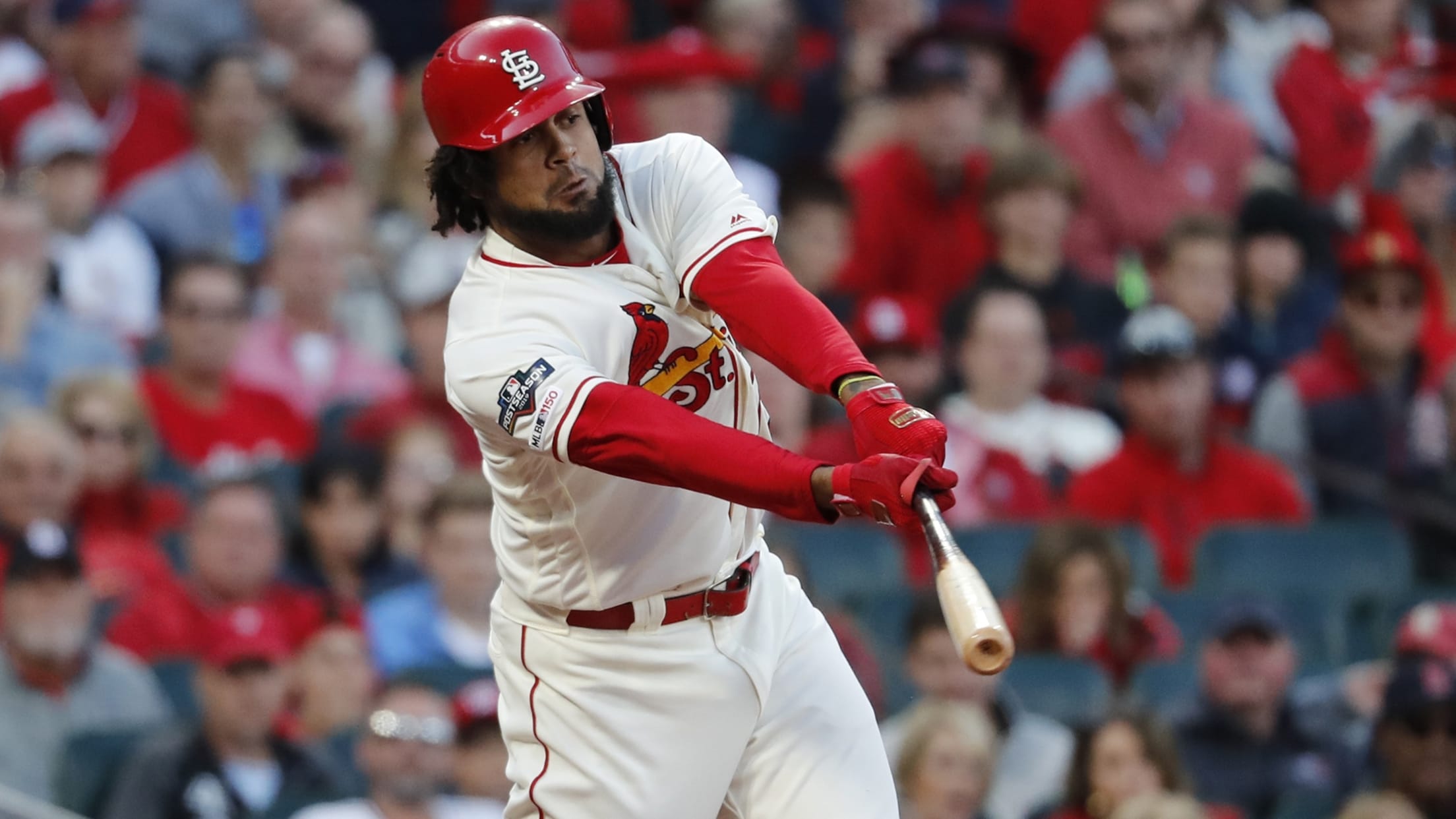 ST. LOUIS -- Cardinals manager Mike Shildt said before Saturday's game that he wasn't going to have a knee-jerk reaction after the offense's one-hit effort Friday night in Game 1 of the National League Championship Series against the Nationals. But a three-hit effort isn't much better, and a reaction may
How each player did in the Fall Stars Game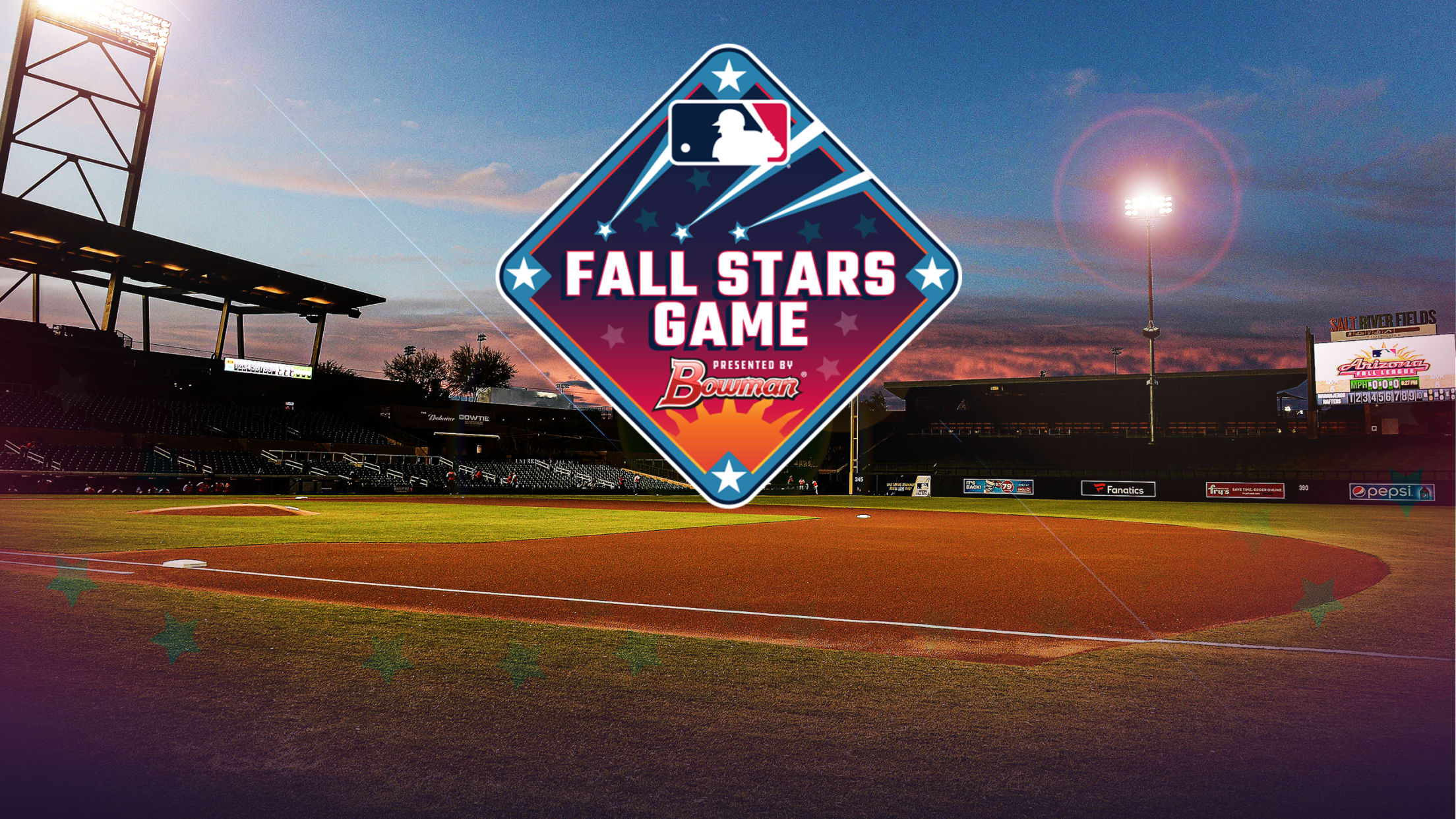 The 14th edition of the Arizona Fall League's Fall Stars Game was held Saturday night at Salt River Fields at Talking Stick, with a number of the game's top prospects on display, including the Twin's No. 1 prospect -- and No. 9 on the Top 100 -- Royce Lewis, who
Freese, 2011 WS MVP, retires after 11 seasons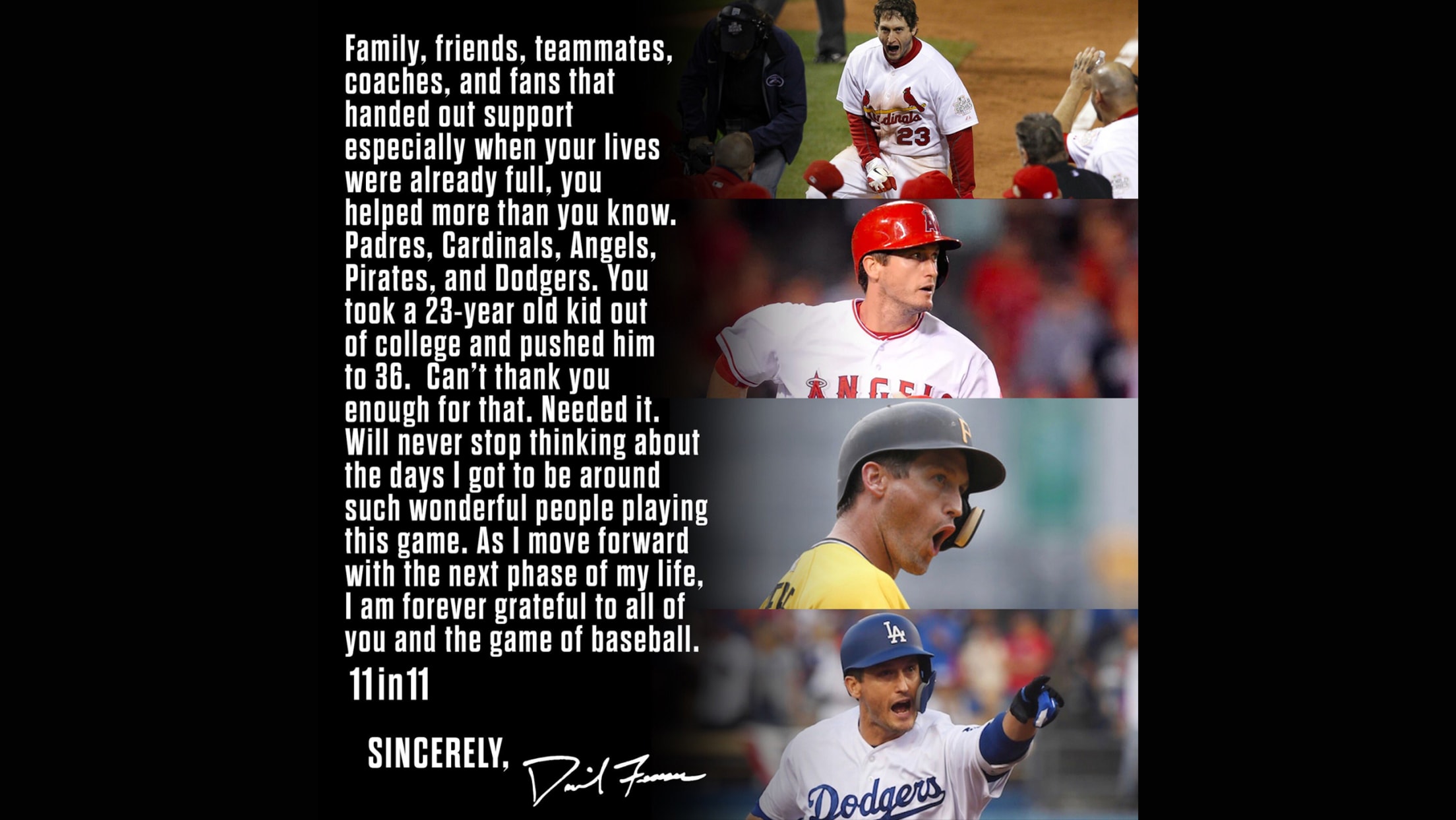 ST. LOUIS -- David Freese, the hometown hero who etched himself in Cardinals history with a pair of swings one October night in 2011, has called it a career. After hinting throughout the season that this would likely be his last, Freese, 36, made his decision to retire official with
Off roster, Wacha tests shoulder vs. teammates
After ending no-hit bid, Martínez shows admiration of Sánchez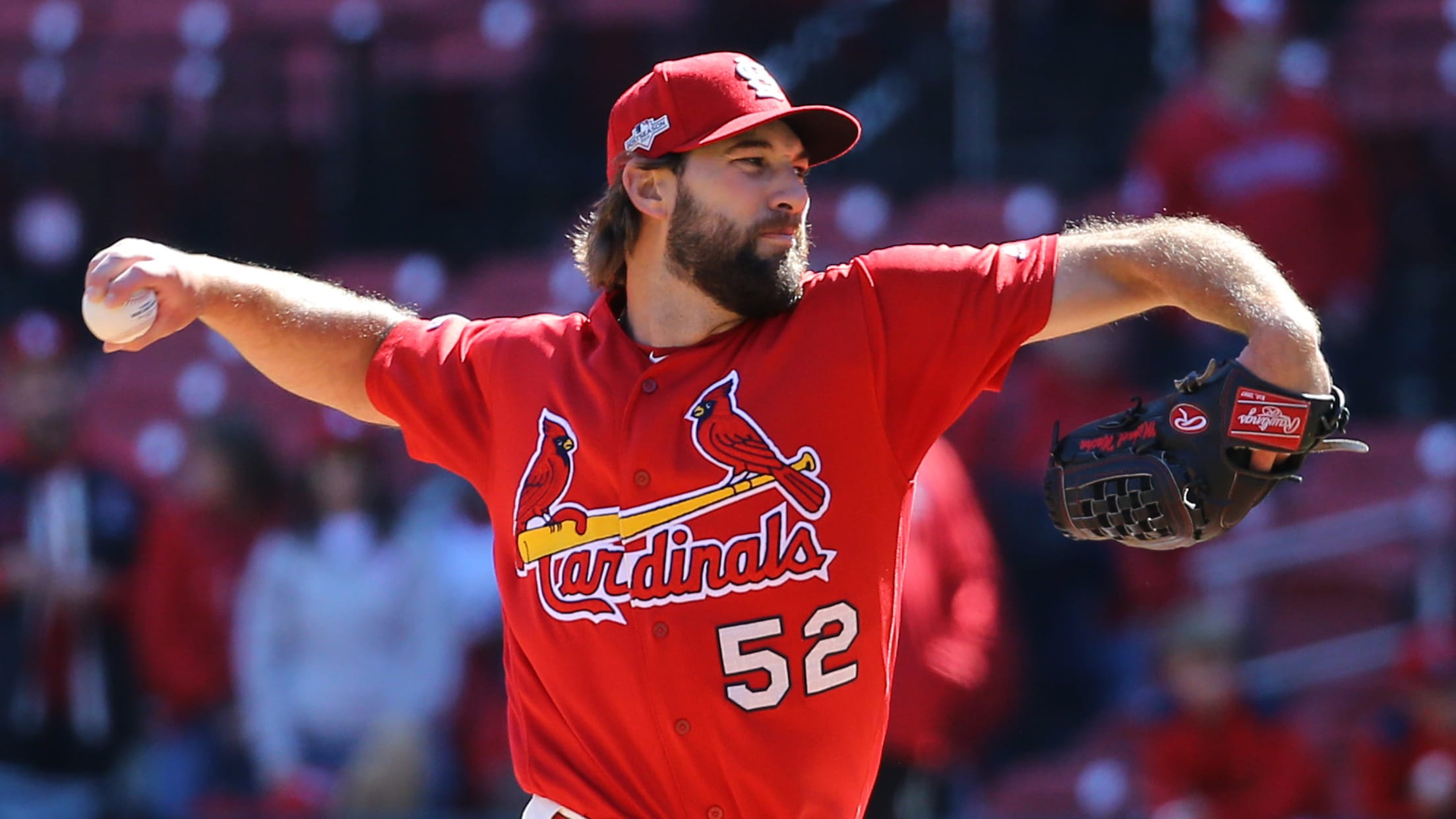 ST. LOUIS -- Although Michael Wacha isn't on the roster for the National League Championship Series presented by GEICO, he's being prepared in case anything were to happen and the Cardinals needed another pitcher.
1-hit Cards: 'Sometimes you have to tip the cap'
Martínez ends no-hit bid with pinch-hit single in eighth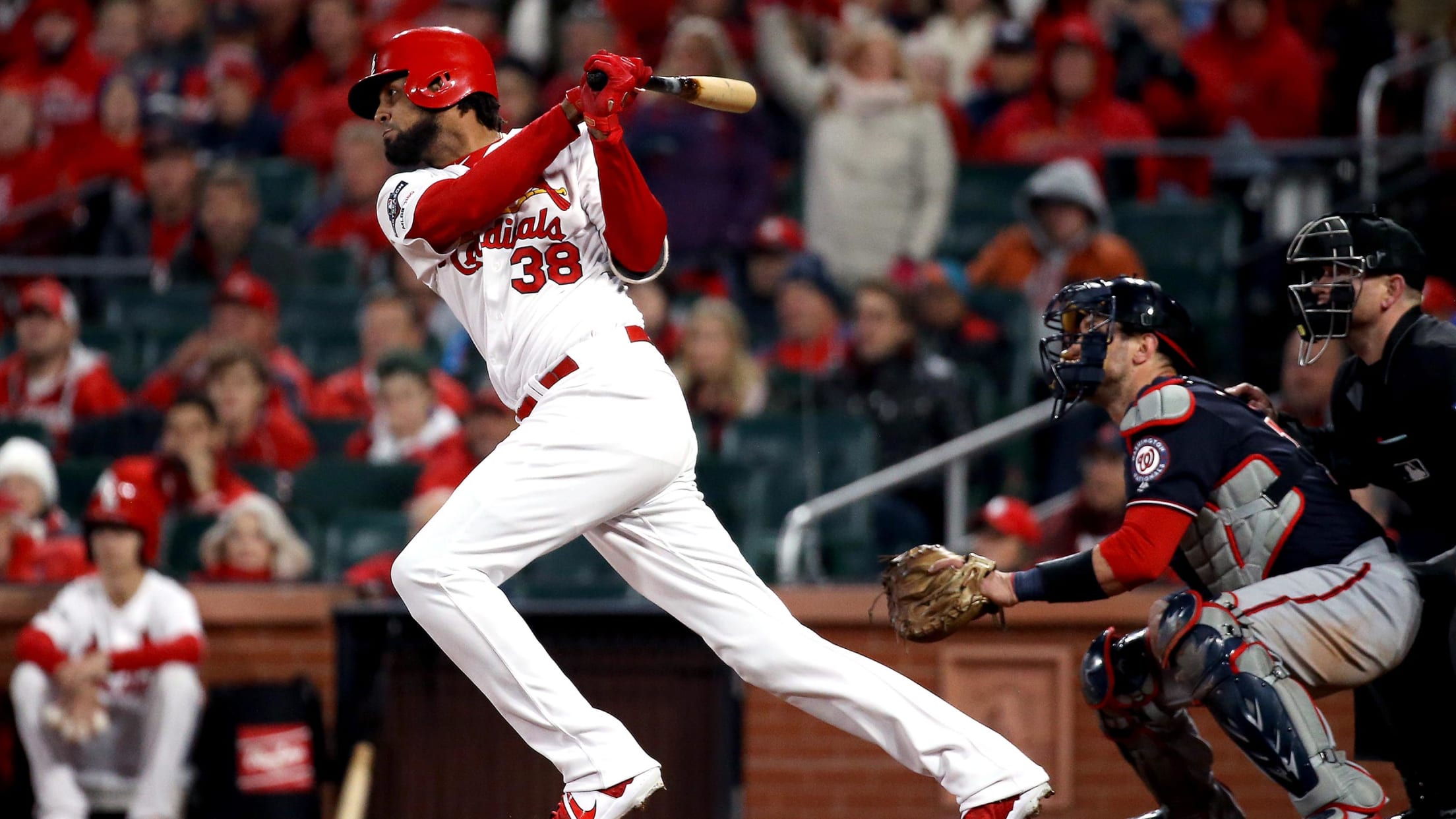 ST. LOUIS -- The same Cardinals lineup that strung together 10 runs just two days ago in the game that got them to this point was considerably quieter in Game 1 of the National League Championship Series. Nationals starter Aníbal Sánchez held the Cardinals hitless until he had two outs
Wainwright: Facing Scherzer 'like Christmas'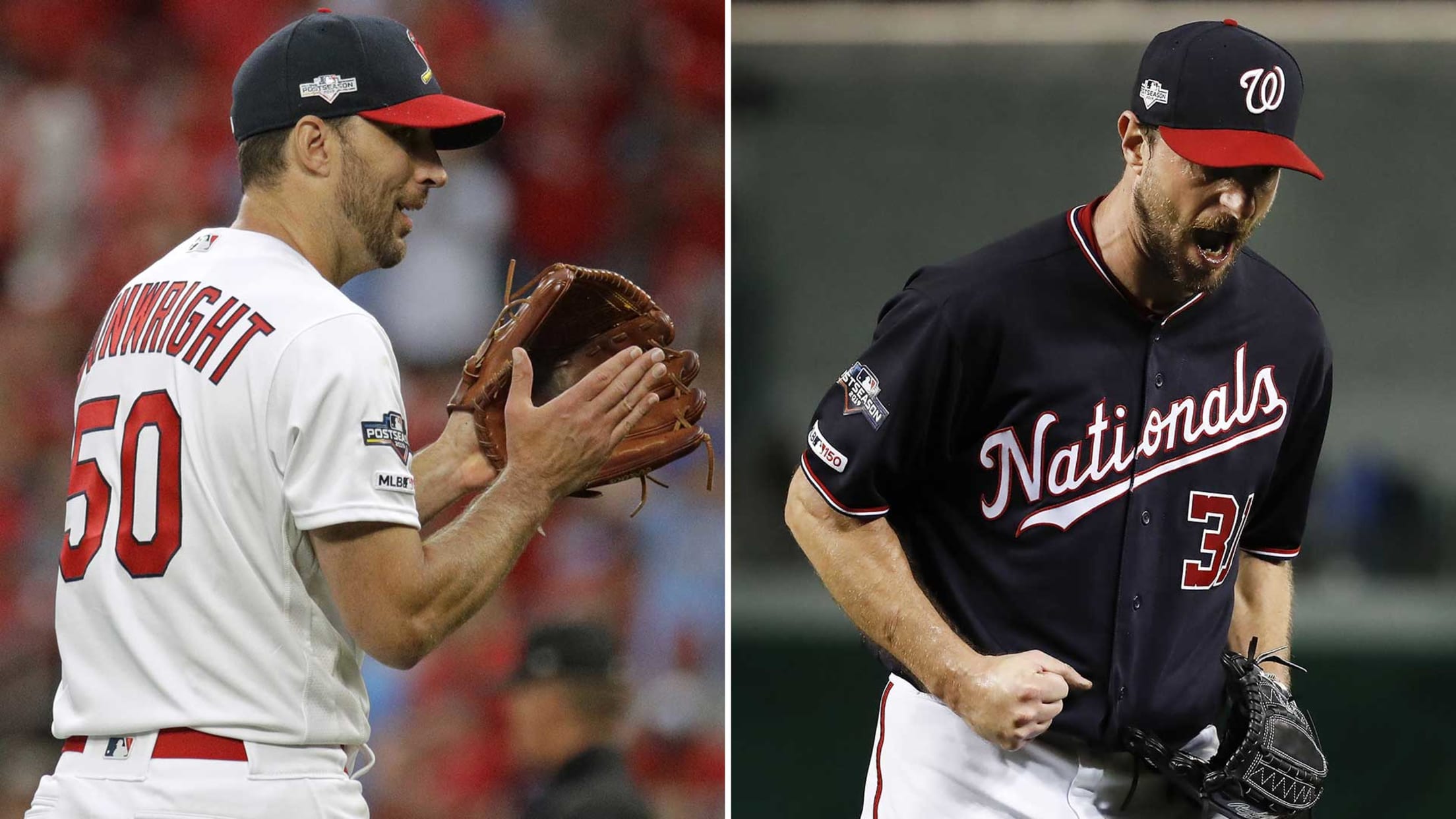 ST. LOUIS -- The last time Adam Wainwright and Max Scherzer faced each other, it wasn't quite the postseason. But it felt like it.
Mikolas gets big out vs. Soto, lets him know it
Right-hander says response to Nats' OF was 'good natured'; Soto: 'I don't mind'
ST. LOUIS -- Miles Mikolas pitched out of jams, got big outs, tossed six innings and most importantly gave his team a chance -- and a really good chance at that -- to win. Oh yeah, and he, um, grabbed some attention on Twitter as well during a fifth-inning exchange
How are IBBs factoring into this postseason?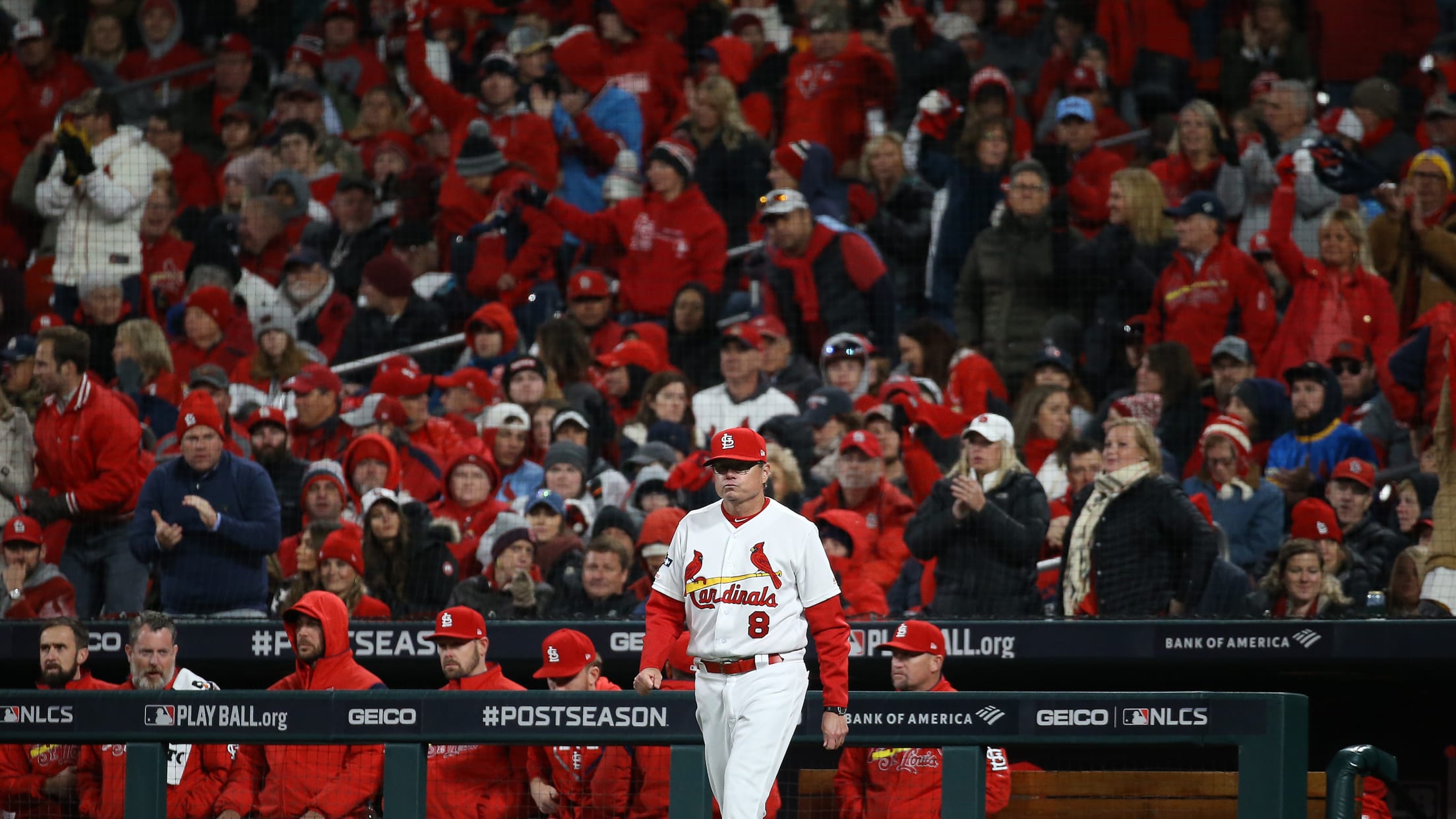 ST. LOUIS -- To walk, or not to walk? It's the question that keeps managers up at night and provides armchair managers ammunition for debate. And there's been plenty of material for the latter already this postseason.
Who has edge? Nats-Cards position by position
NLCS Game 1 is Friday at 8 p.m. ET on TBS
The Nationals didn't win the NL East, settling for the Wild Card Game, where they advanced in some part due to a monumental Milwaukee fielding mistake. Then, they toppled the mighty 106-win Dodgers in a thrilling extra-innings Game 5 topper to the NLDS, which earns them the prize of facing
6 rookies, 7 NLCS vets on Cardinals roster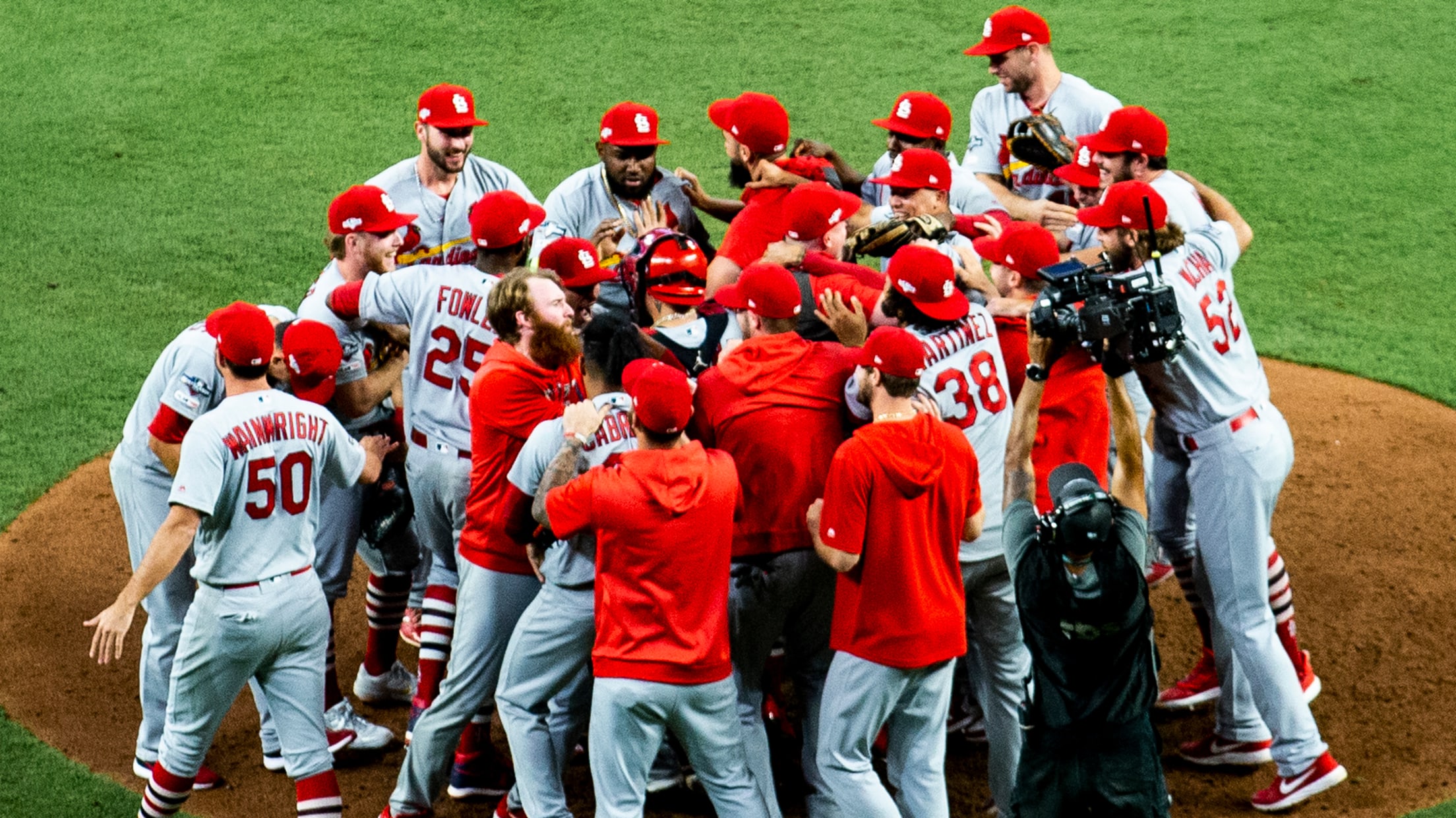 ST. LOUIS -- Ahead of Game 1 of the National League Championship Series against the Nationals, the Cardinals are sticking with the same postseason roster that beat the Braves in five games in the Division Series.
The Cardinals will win the NLCS if ...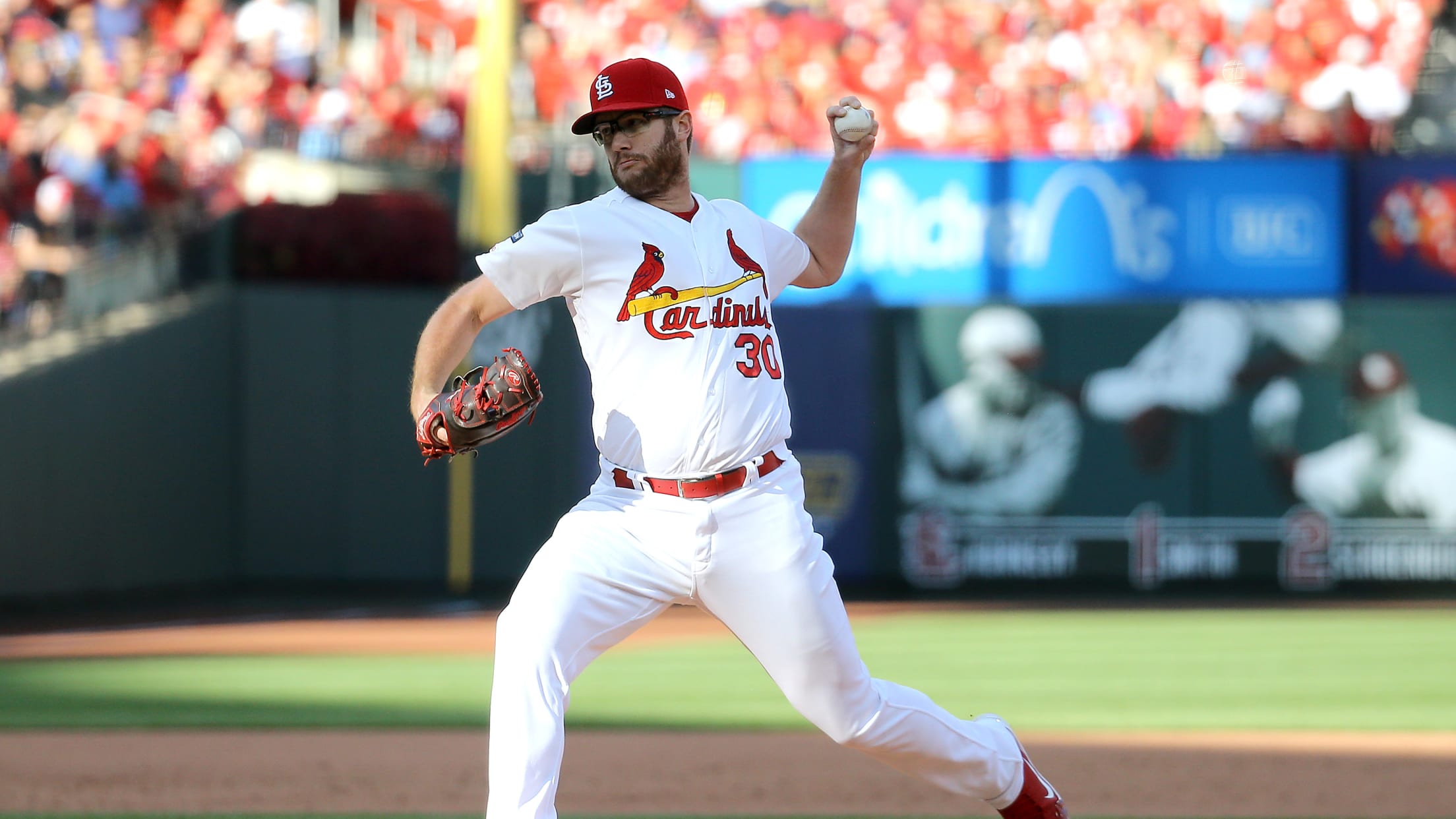 ST. LOUIS -- After their runaway National League Division Series Game 5 victory on Wednesday in Atlanta, the Cardinals sit four wins from their 20th NL pennant. Only the Nationals -- appearing in the NL Championship Series for the first time -- stand in their way.
Fowler, Wong set table ahead of Goldy, Ozuna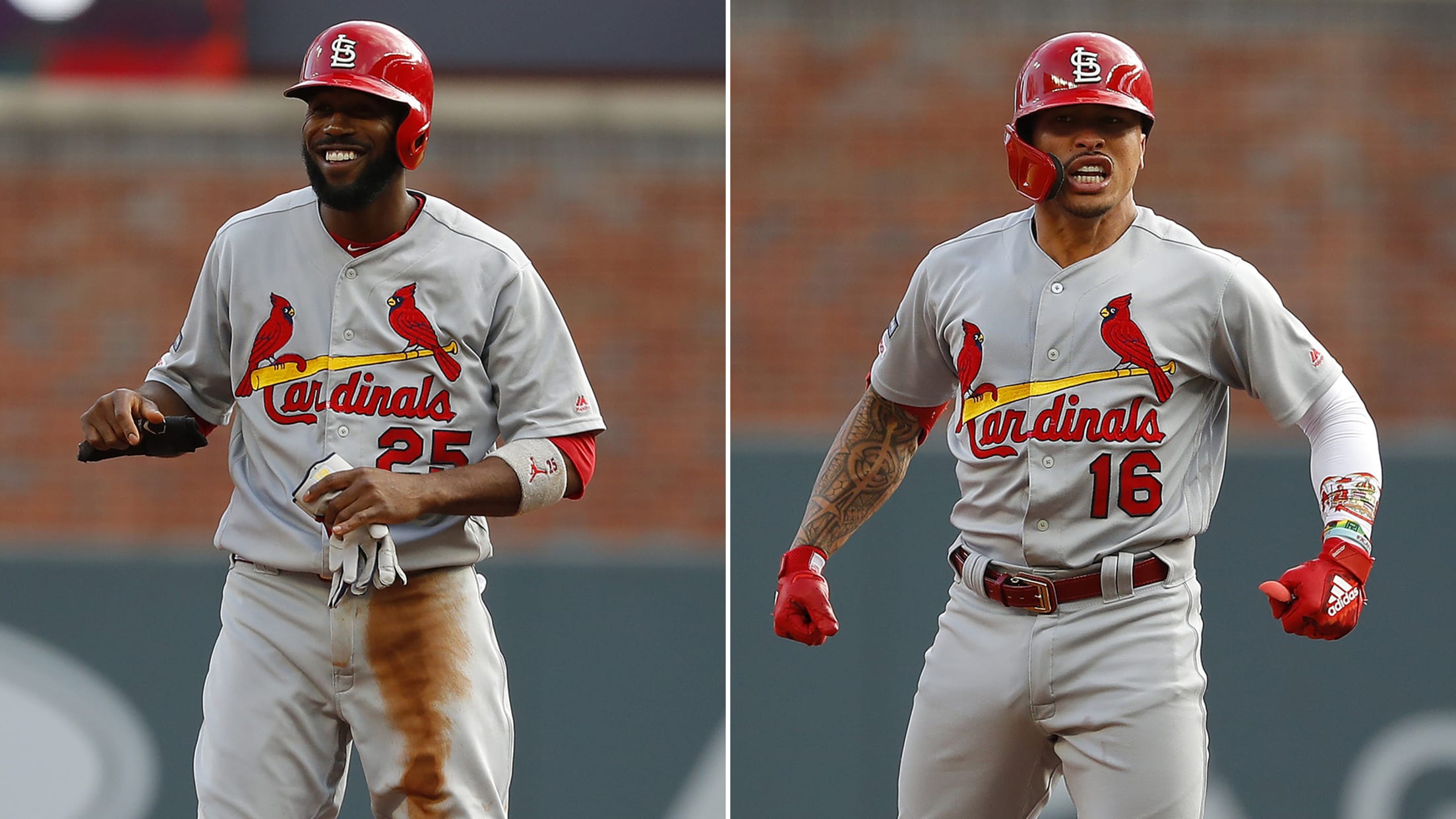 ST. LOUIS -- There have been times when the top of the order has carried the Cardinals this year. And there have been times when the heart of the order has done so.