Wacha (knee) hits IL; Drew Robinson recalled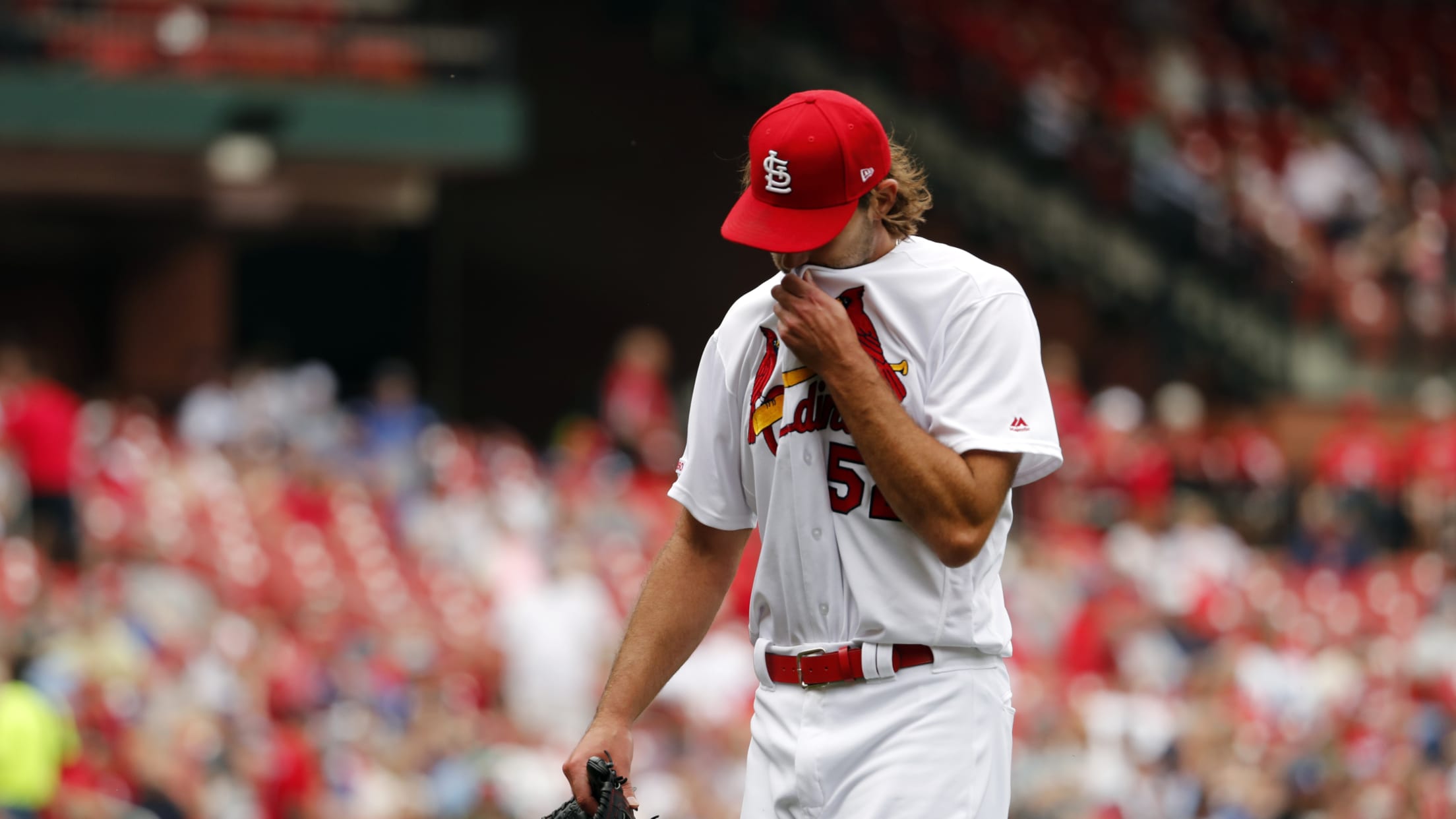 ST. LOUIS -- The Cardinals placed Michael Wacha on the 10-day injured list with left knee patellar tendinitis on Monday before their series opener against the division-rival Brewers at Busch Stadium. Wacha had been slated to start Tuesday's game against Milwaukee. Daniel Ponce de Leon will start the game in
Is Chapman MLB's top fireballer? Not anymore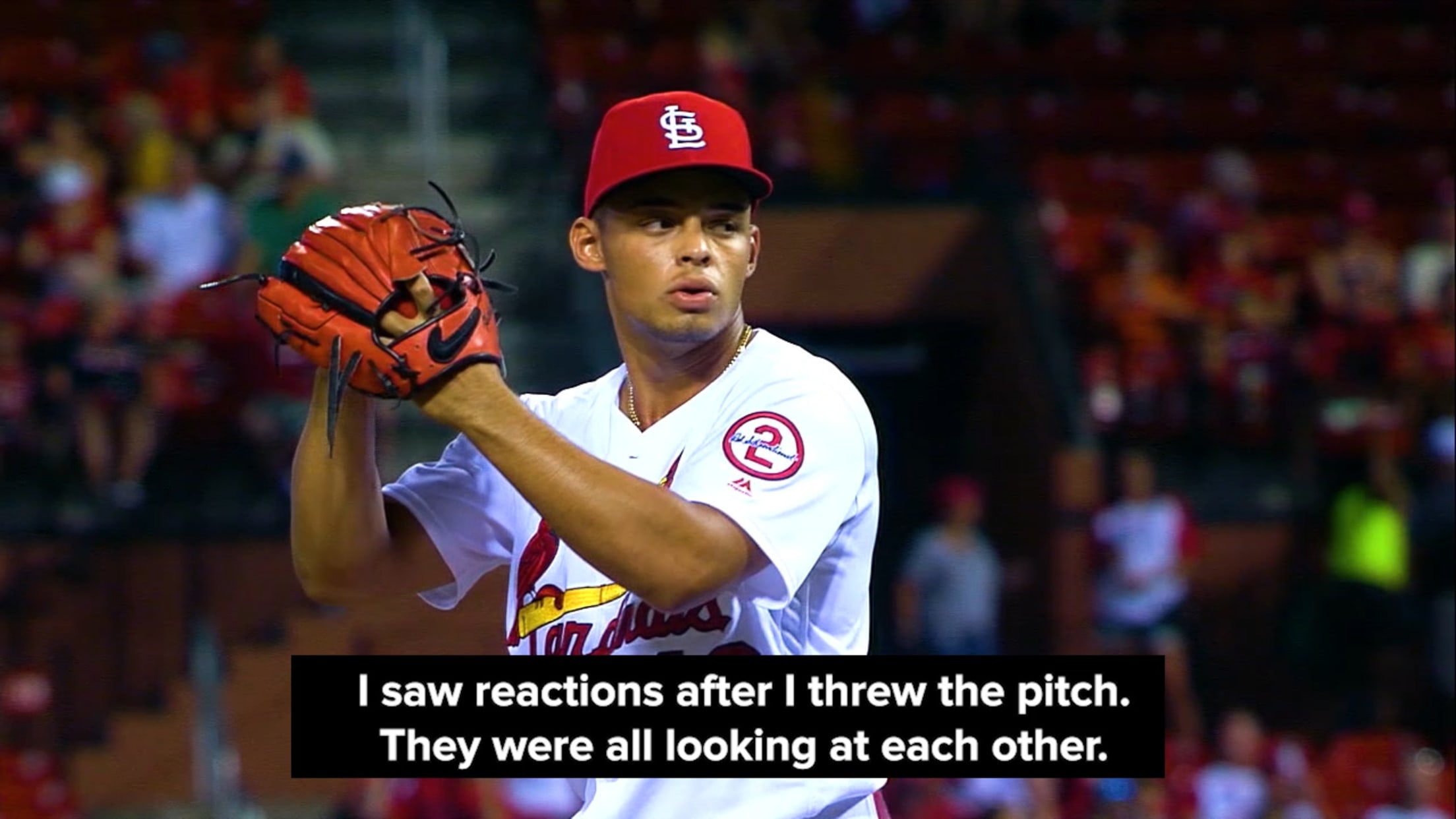 Jordan Hicks is throwing unparalleled fire right now. The Cardinals' 22-year-old reliever has by far the fastest fastball in the Majors in 2019. And he dialed it up to his highest level of the season in Sunday's series finale against the Mets. Hicks' game-ending strikeout of Juan Lagares: a sinker
Martinez continues to fill void in Cards' lineup
Shildt: 'He's willing to do it all and do it well'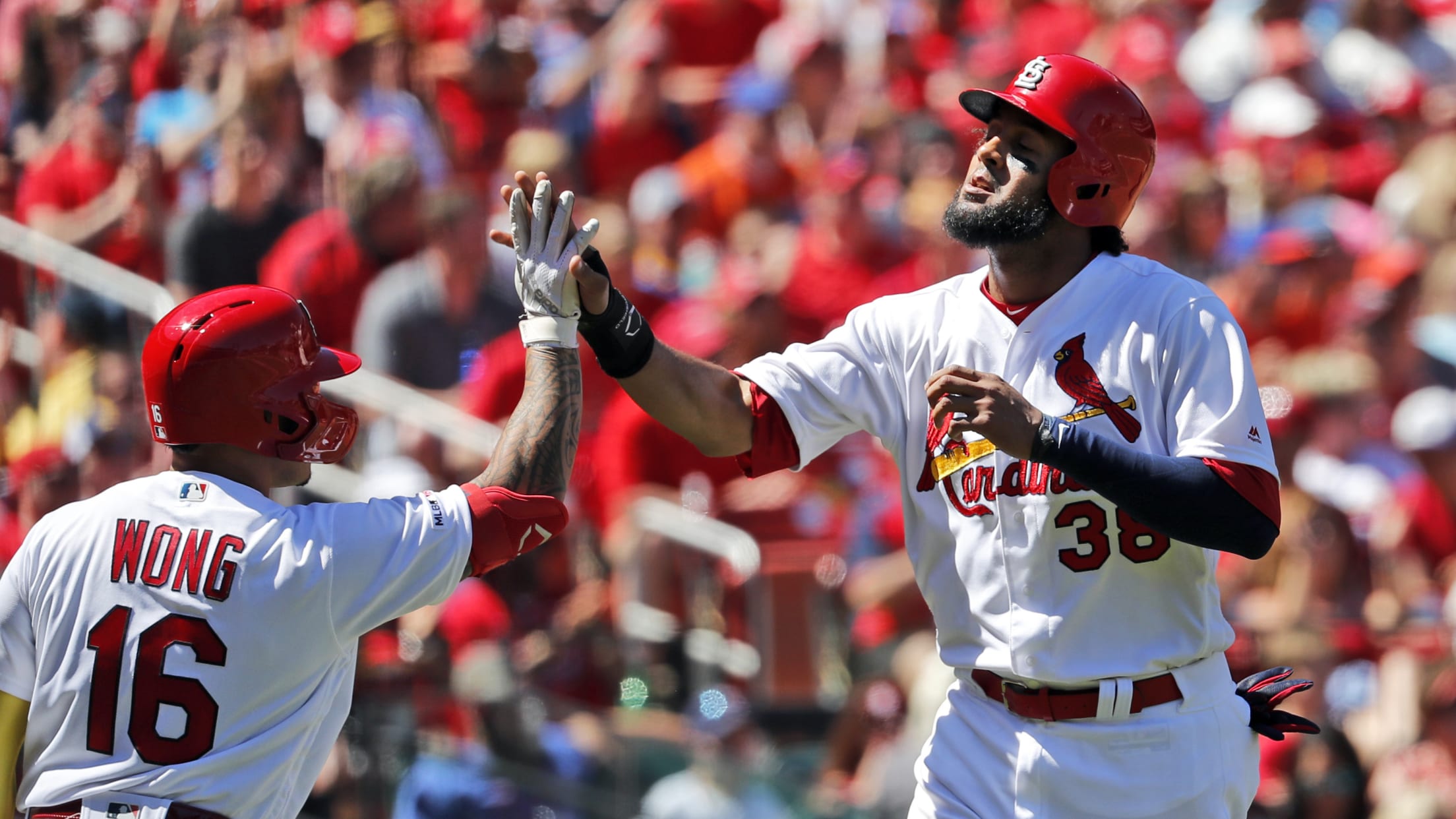 ST. LOUIS -- When Cardinals outfielders Harrison Bader (hamstring) and Tyler O'Neill (right elbow) both went down with injuries last week, Jose Martinez was there to play his role. Taking over in right field after Dexter Fowler moved to center in Bader's absence, Martinez has filled the gap in the
Carpenter fine after Saturday knee scare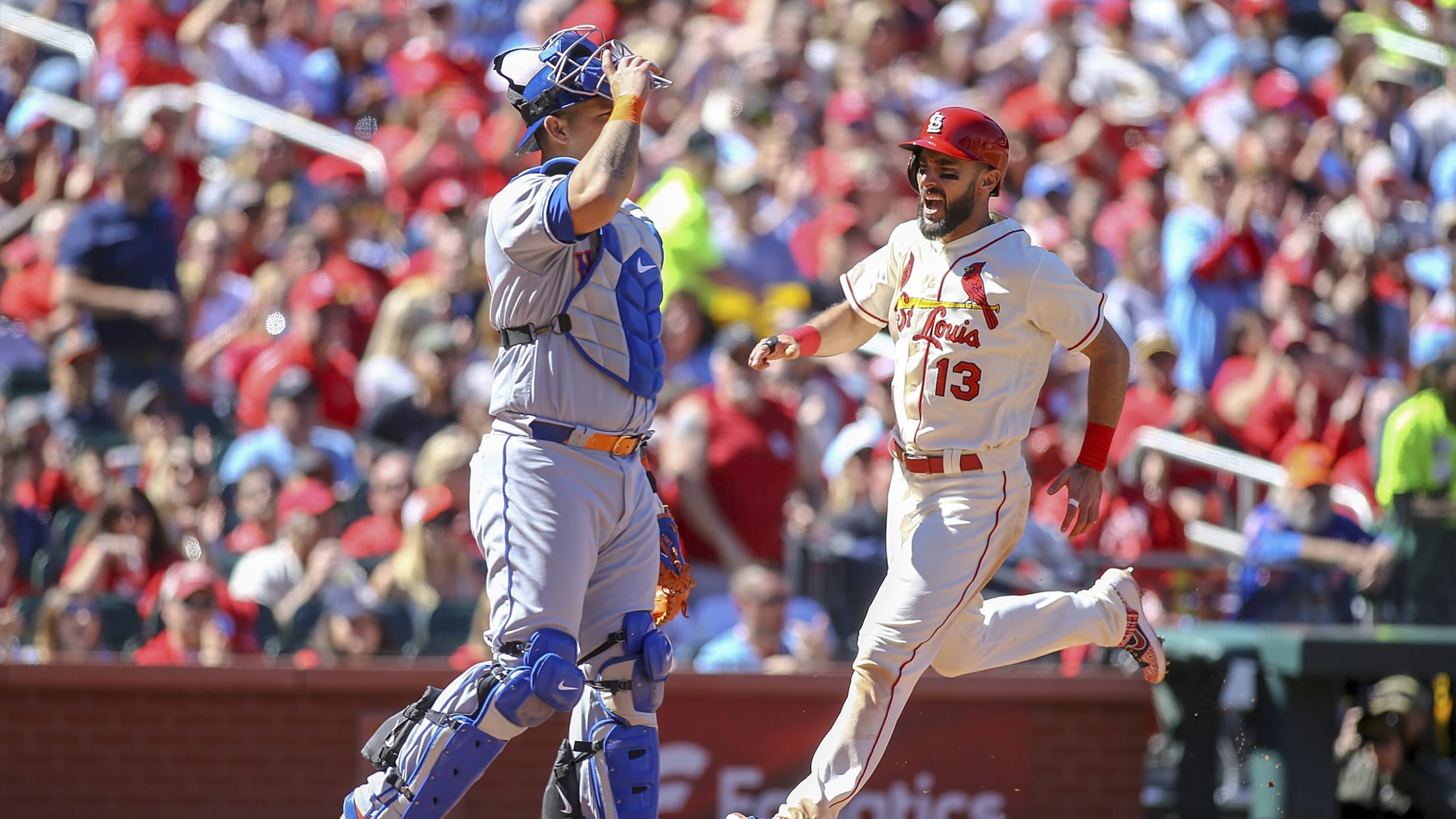 ST. LOUIS -- The precautionary reasons that led to Matt Carpenter's exit from Saturday's 10-2 win over the Mets seemed to do the trick, as the third baseman stayed in his usual leadoff spot for Sunday's series finale. Carpenter went 0-for-4 with a pair of strikeouts in the Cardinals' 6-4
Need for speed: 1 flamethrower for each team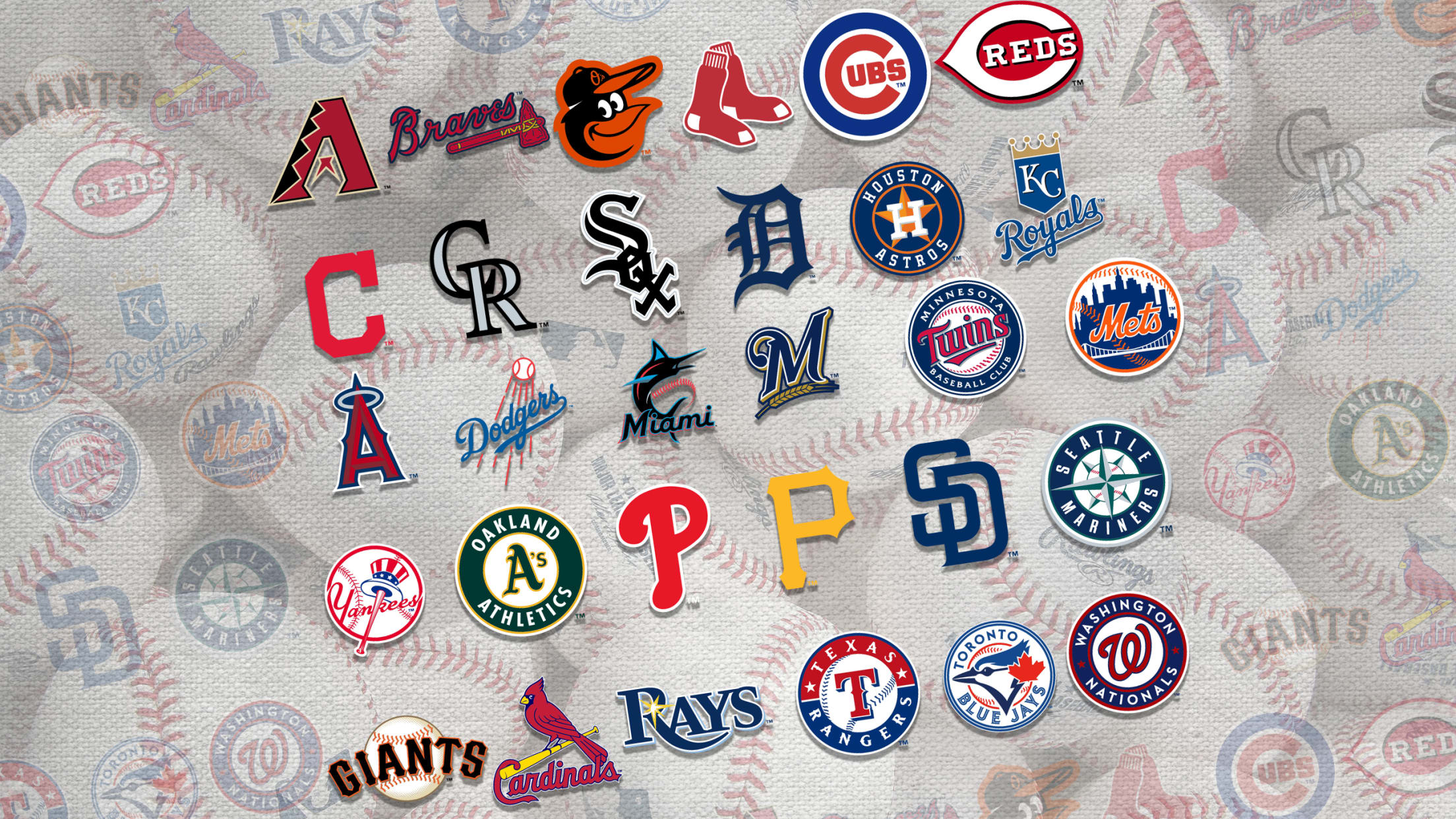 Let's not kid ourselves: the story of baseball in the year 2019 is velocity. Remember back when FOX telecasts used to show a flame going WHOOSH! every time a pitch went over 95 mph? They'd have to do that every pitch now. Pitchers throw harder now than at any time
Two teams gained 9 spots in Power Rankings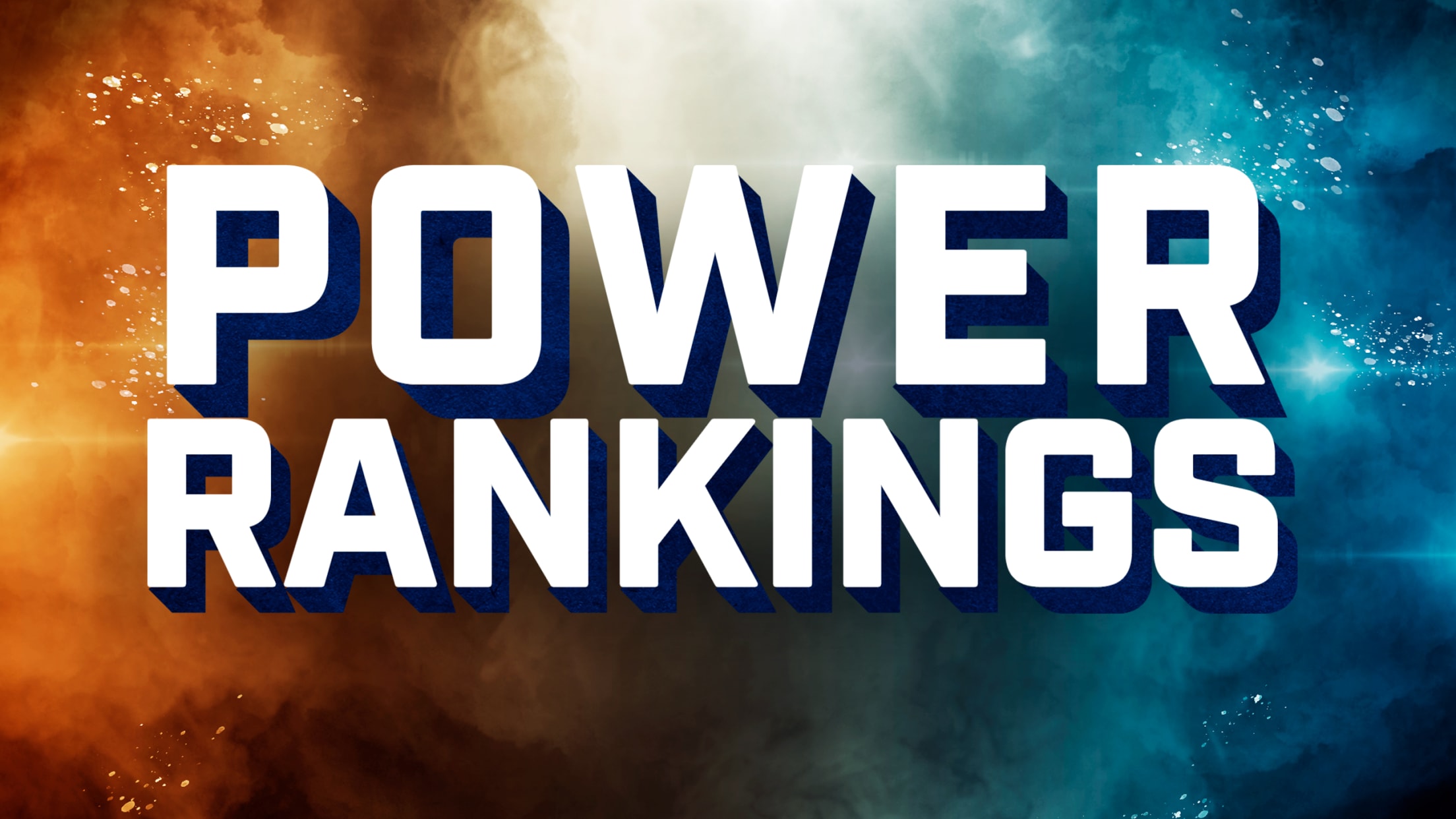 It's still April, which means the overused trifecta of "it's still early," "it's too early to panic" and "they're off to a slow start" is not quite ready to be shoved to the back of the sock drawer just yet. It truly is much too early to glean a lot
Mikolas excels in eight-inning start for Cards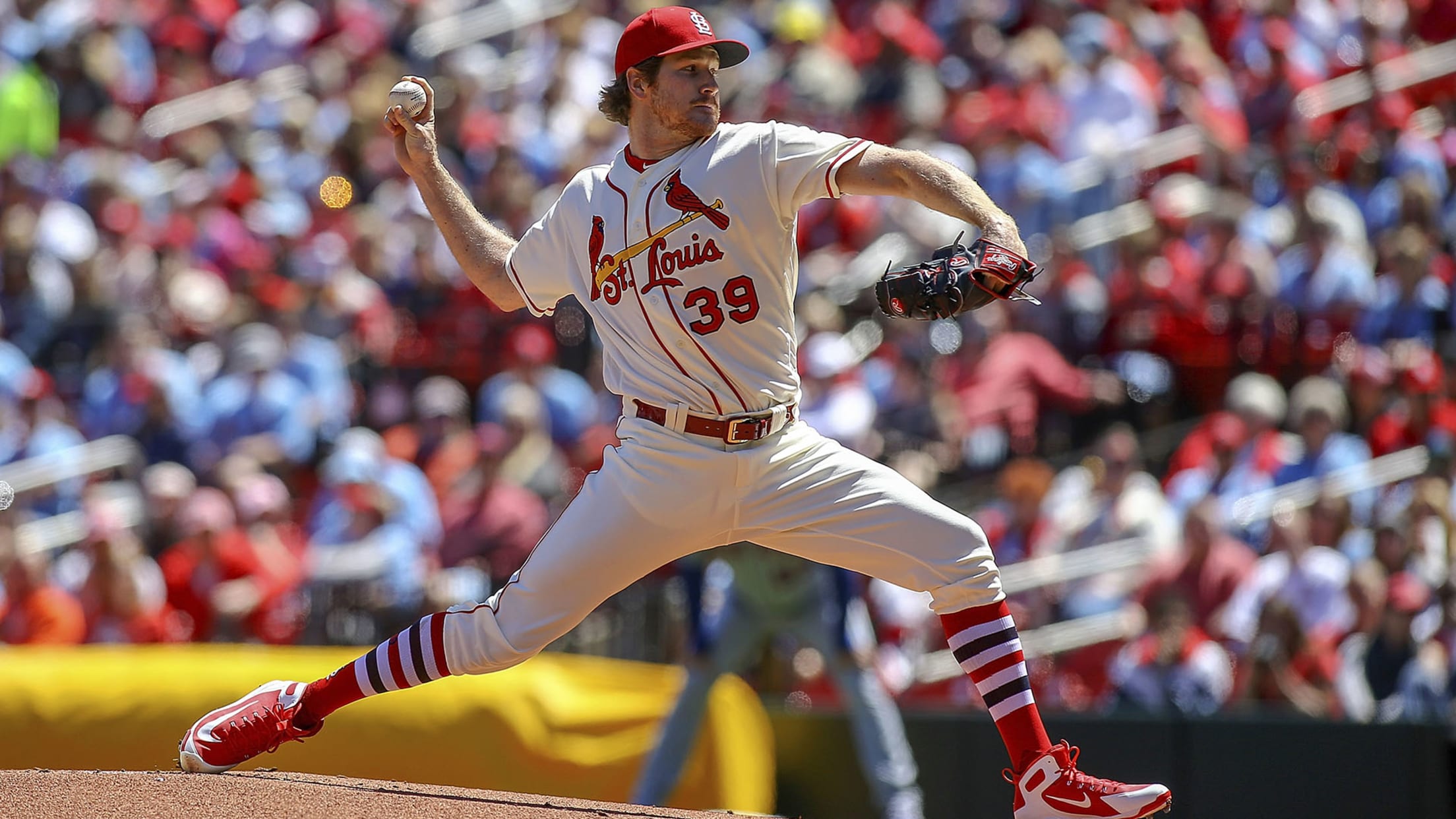 ST. LOUIS -- Rarely one to forcefully counter a critique, manager Mike Shildt took exception on Saturday morning to what he perceived to be a suggestion that the club needed to consider other starting pitching options amid a run of abbreviated starts. "If we're talking about the confidence in our
Martinez moving forward in rehab process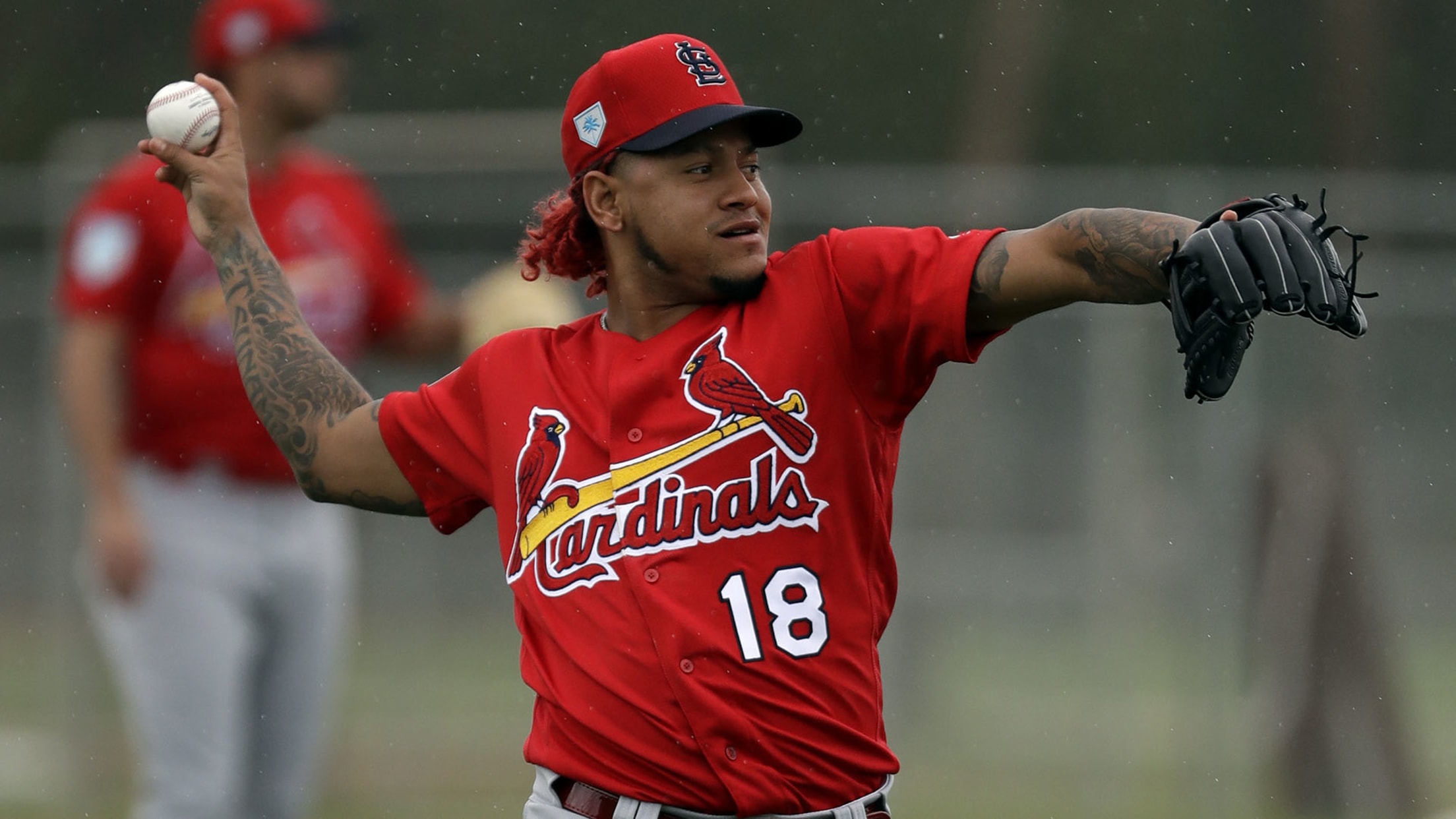 ST. LOUIS -- With each new checkpoint Carlos Martinez reaches in the rehab program for his rotator cuff injury, the more he's nudging the Cardinals toward having to make a decision about where the right-hander will best fit upon his return. That path will likely be chosen within the next
3 takeaways from Cards' series-opening loss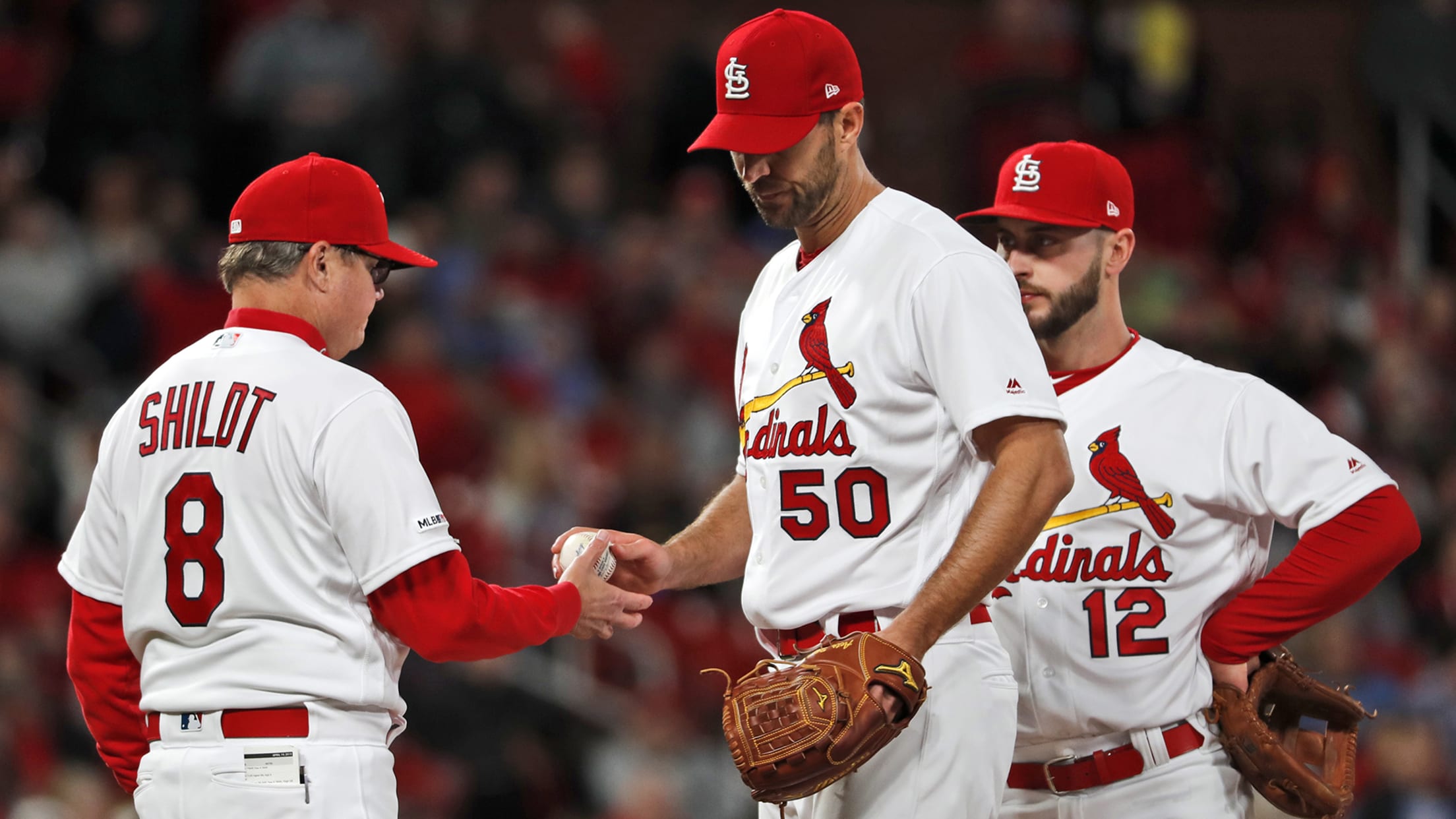 ST. LOUIS -- The chances to complete a comeback were plentiful for the Cardinals, who followed an international jaunt to Mexico and another visit to Milwaukee with a return to Busch Stadium on Friday. But the Mets spoiled the homecoming by stranding the potential tying run at third base three
Cards prospect hits HR in eventful 1st career AB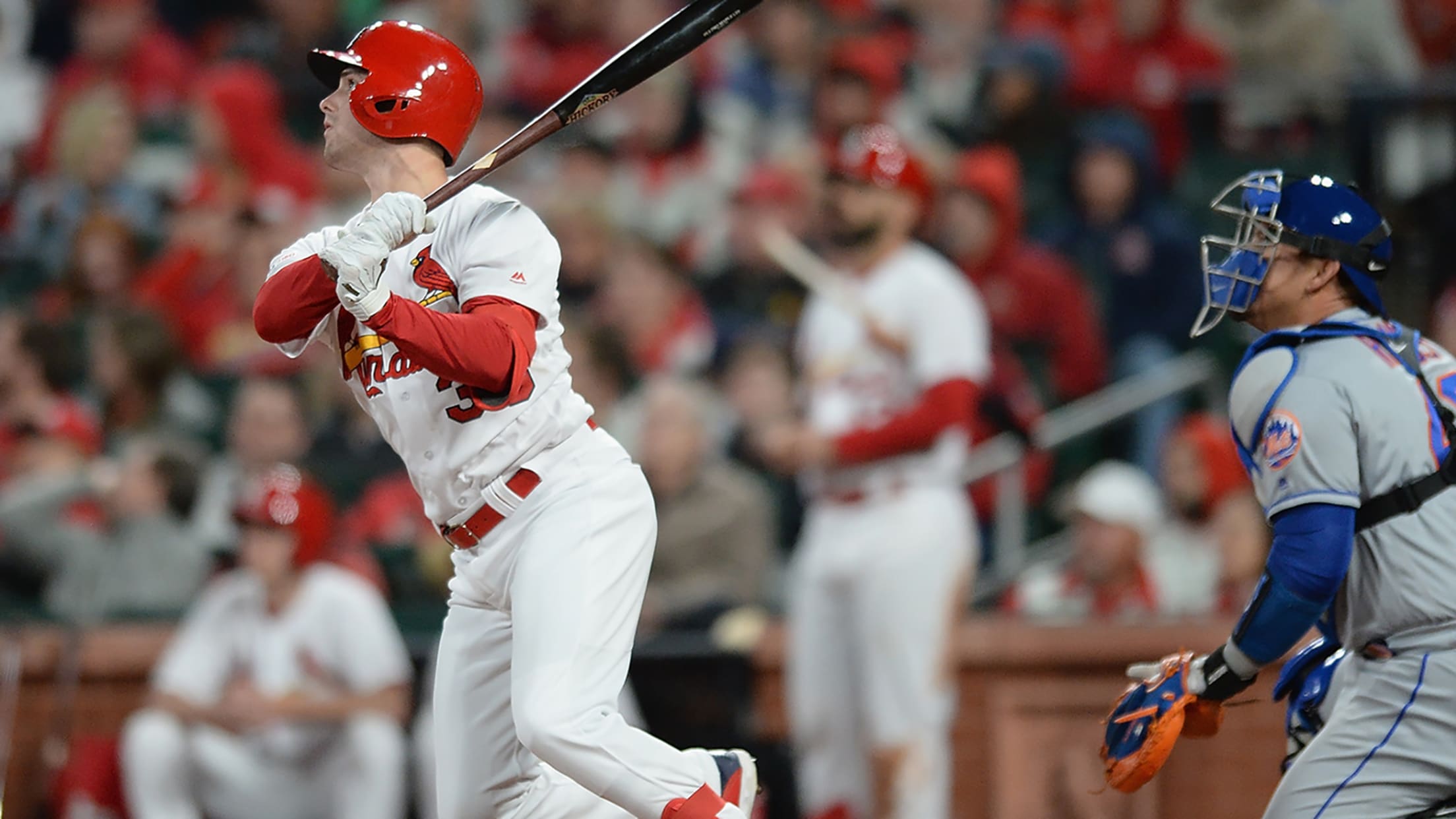 ST. LOUIS -- Lane Thomas had finished his circle around the bases and passed through the mass of giddy teammates who were ready for his return to the dugout when he was reminded that there was one more thing left to do. The crowd, he was told, was waiting for
Carpenter exits game with left knee contusion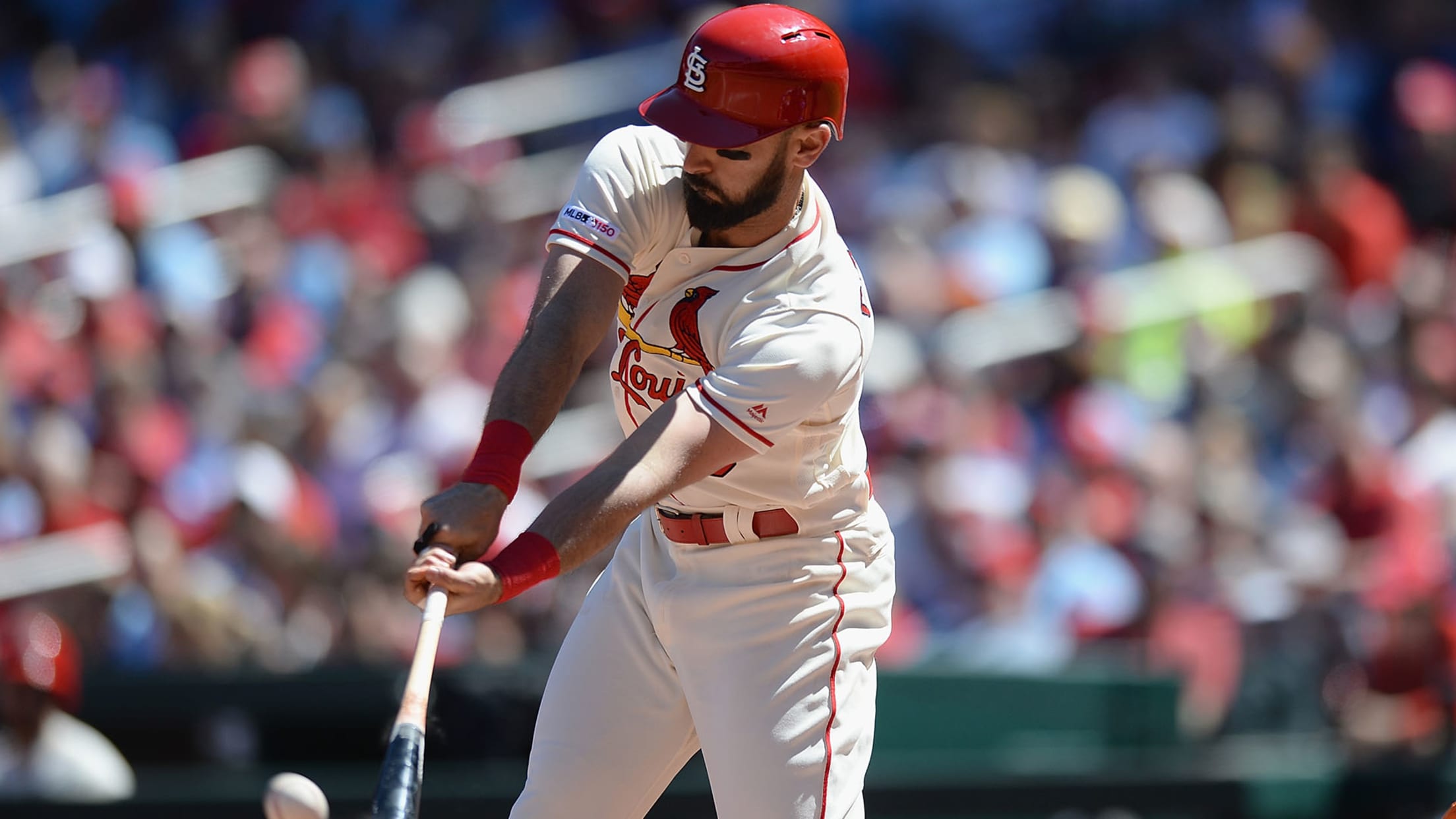 ST. LOUIS -- Before the Cardinals finished their 10-2 victory over the Mets on Saturday afternoon, Matt Carpenter was removed from the game for precautionary reasons, shortly after the third baseman fouled a pitch off his left knee. Officially, Carpenter was diagnosed with a left knee contusion. Though Carpenter was
Let the kids rake: Youngsters hit monster HRs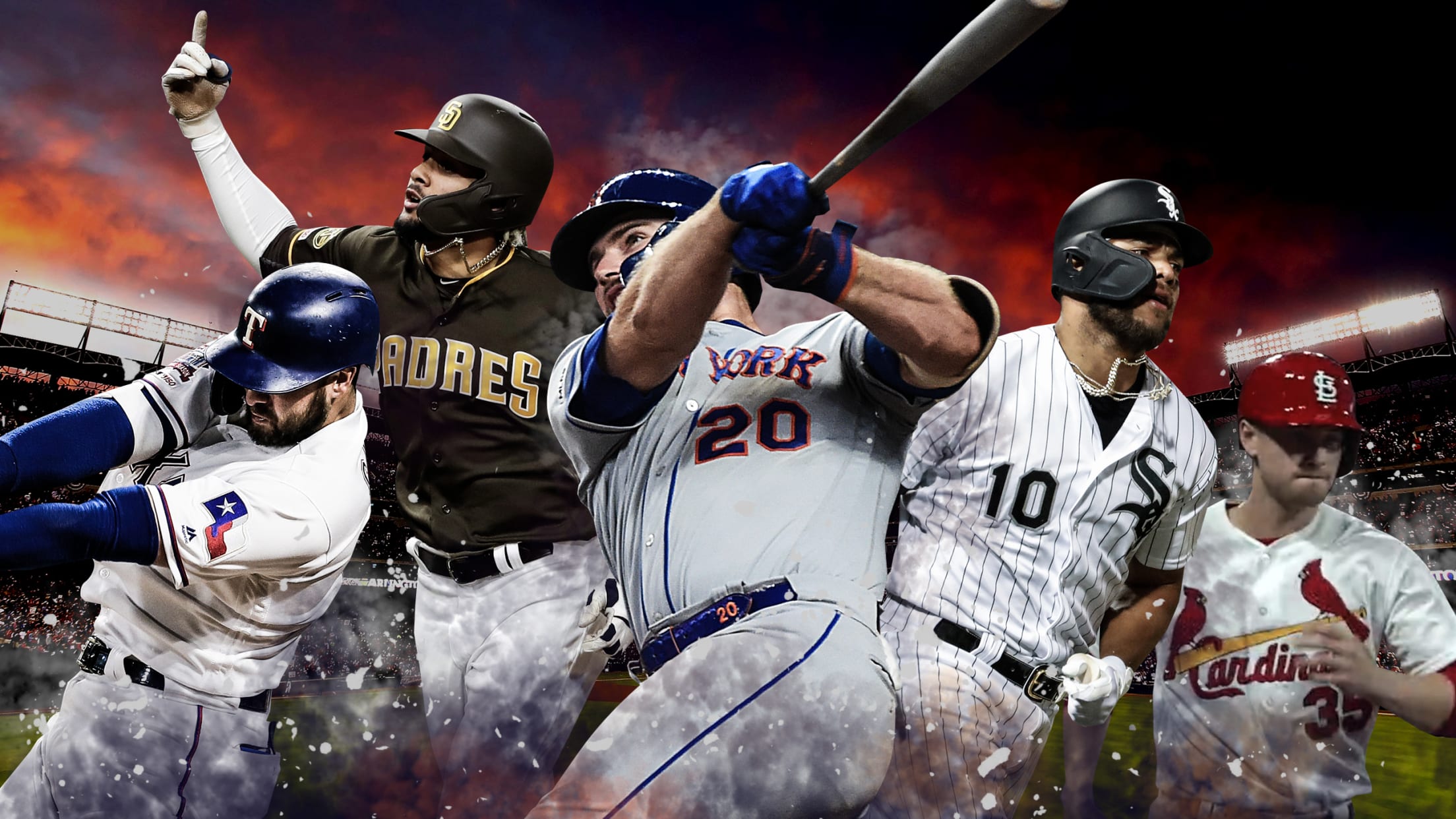 The kids aren't just playing -- they're crushing. It's not the first time, and it won't be the last, but Friday featured some huge homers from MLB's young sluggers. You won't want to miss them. Here are the big five big flies, all from players 25 or younger. **Yoan Moncada,
Mayers unlikely to return until after All-Star break
Reyes moves into starting role for Triple-A Memphis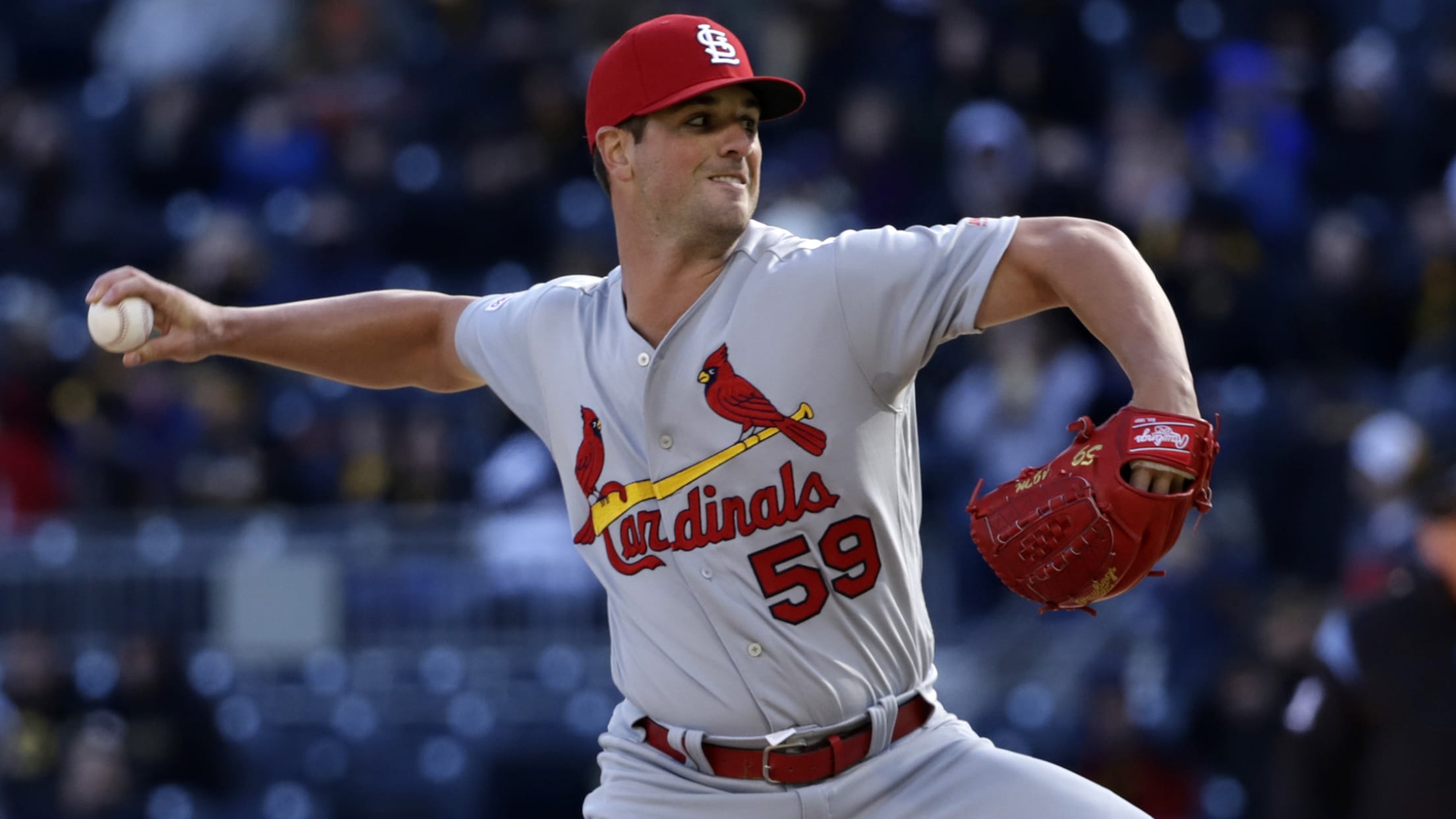 ST. LOUIS -- Right-hander Mike Mayers is unlikely to return to the Cardinals' bullpen until after the All-Star break, manager Mike Shildt confirmed on Friday, after a second opinion of his shoulder injury confirmed that he'll need "a couple months" of rest and rehab. If there's good news, it's that
9 players off to hot starts we didn't see coming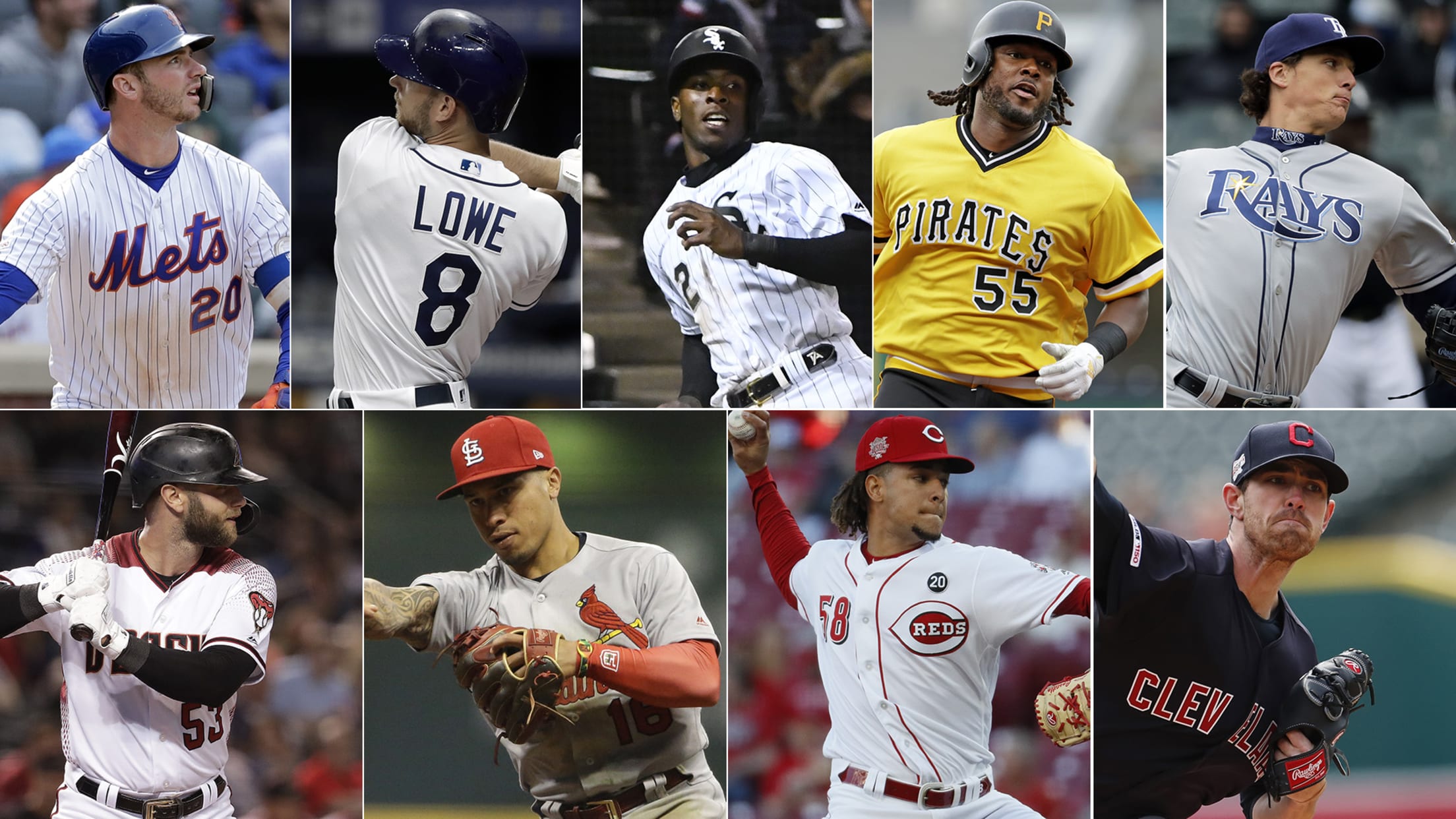 We should have predicted this kind of season coming from Rays second baseman Brandon Lowe. When the Rays believe in a player enough to guarantee him $24 million despite his having played just 43 Major League games, it's a pretty good indication he's special. The Rays don't miss on these
Each NL Central team's secret weapon is ...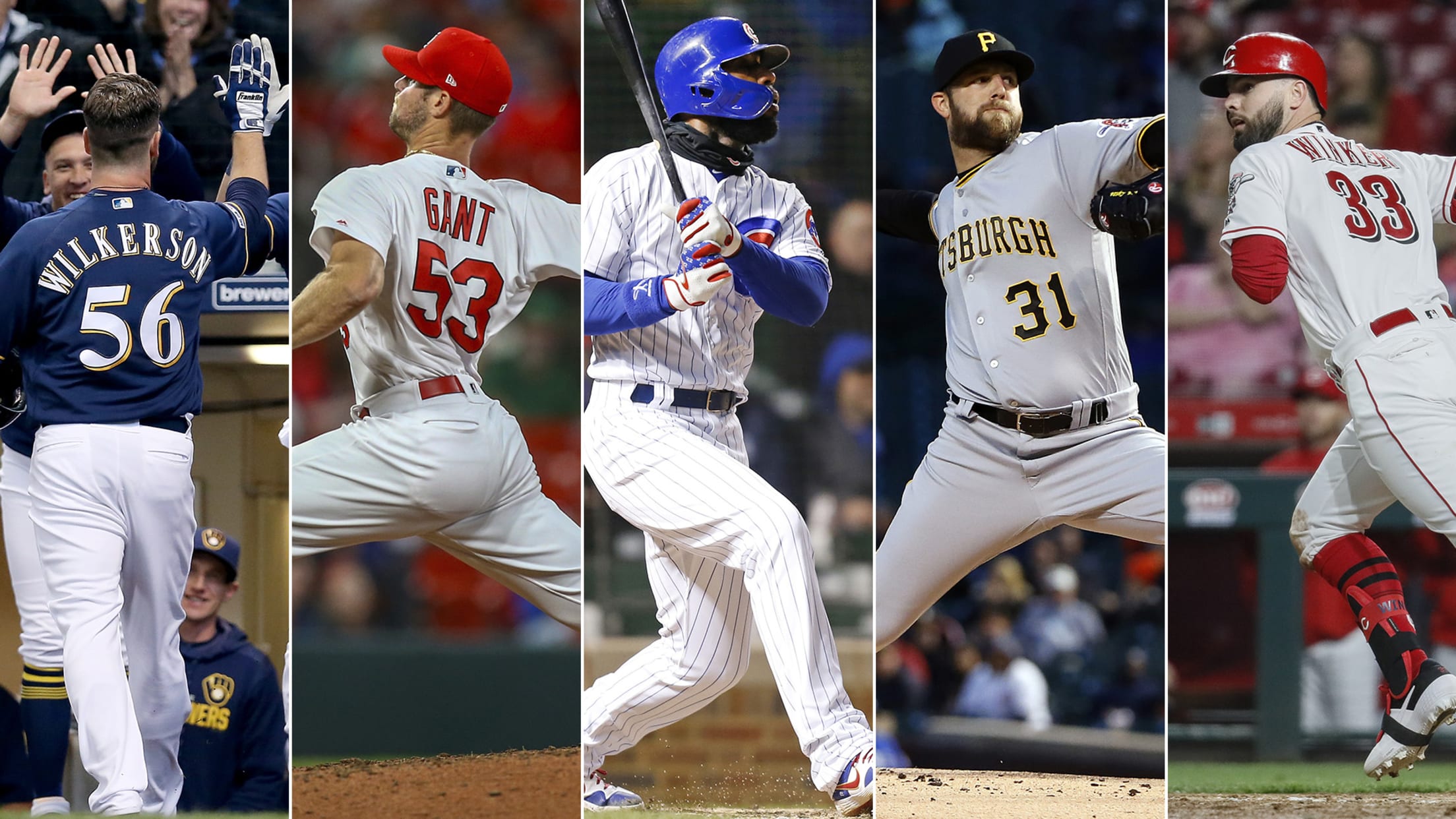 Everyone knows the big players who must be reckoned with on the five teams in the National League Central. It's common knowledge, for example, that Josh Hader throws gas and Christian Yelich can rake for the Brewers; that Joey Votto is prolific at reaching base and Luis Castillo has a
Wacha keeps Yelich, Brewers' offense in check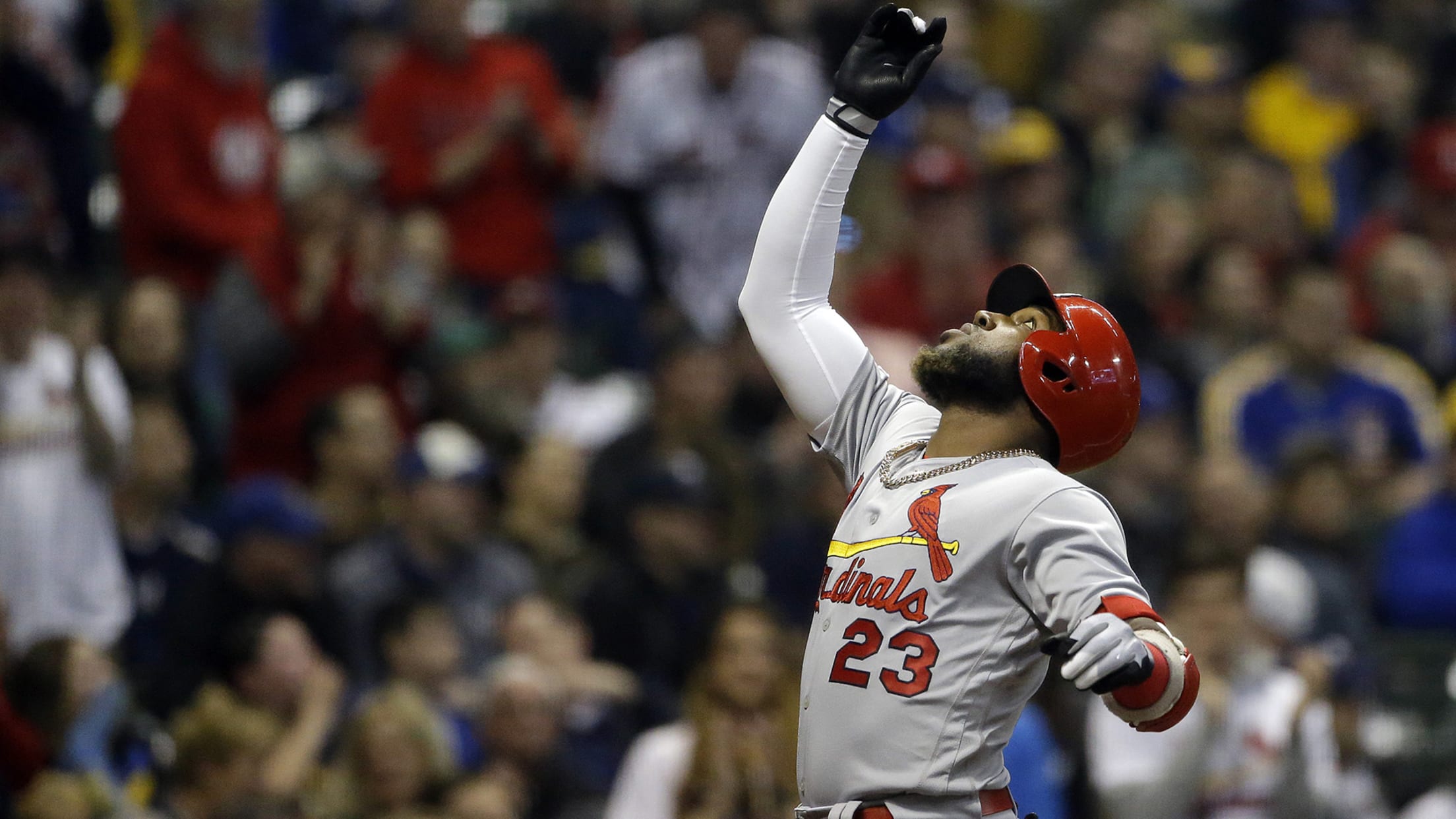 MILWAUKEE -- The Cardinals have shown flashes of what they could be this season, but have struggled, at times, to put it all together. Wednesday afternoon, they showed how dangerous they can be when they do, as Michael Wacha struck out seven over six innings, Marcell Ozuna's fifth homer in
Here's each team's closer of the future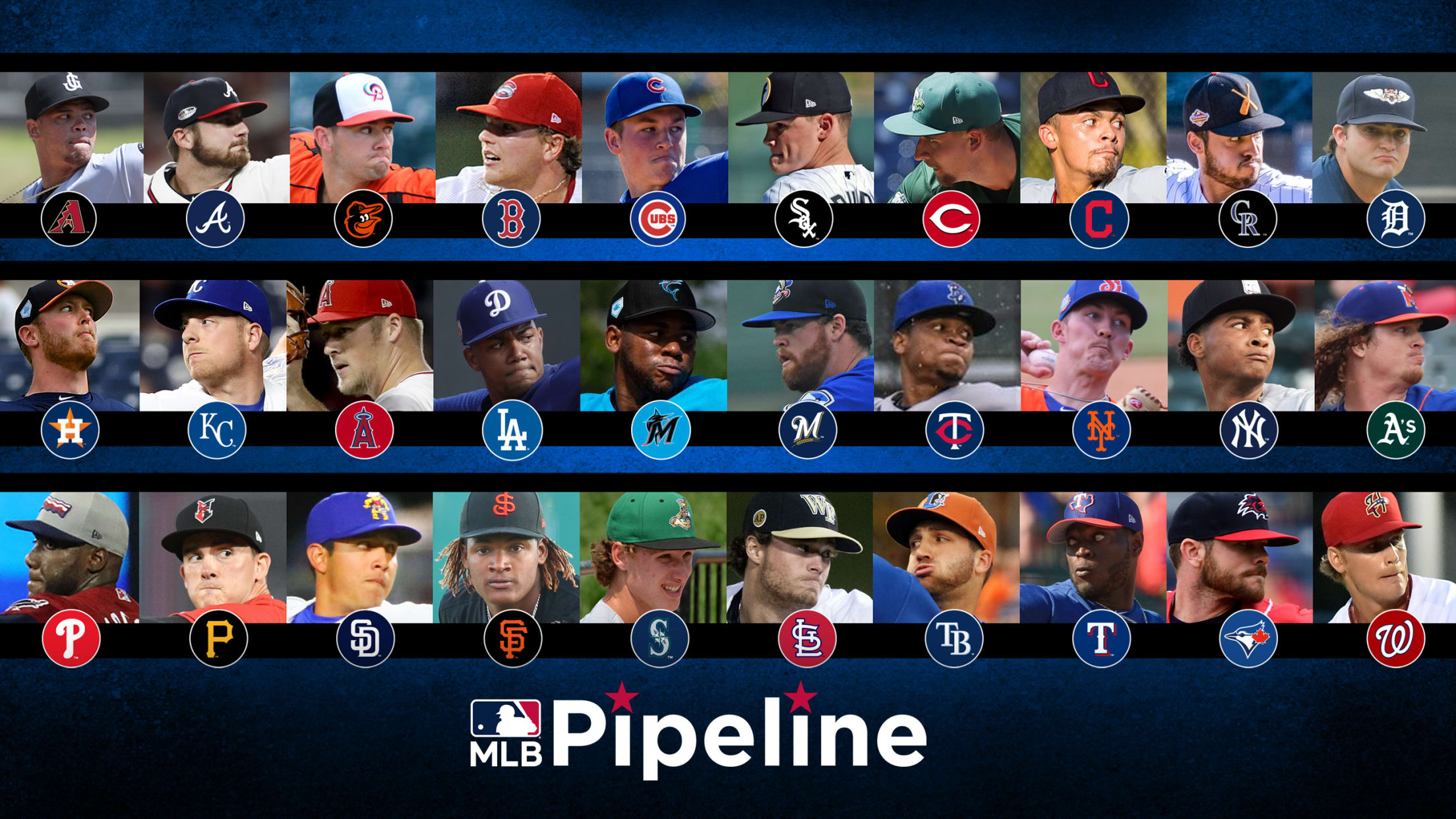 Identifying future closers isn't easy. Mariano Rivera, baseball's all-time saves leader and only unanimous Hall of Famer, began his pro career as a starter. So did Edwin Diaz and Wade Davis, the league leaders in saves a year ago, and many other pitchers who are nailing down the ninth inning
Ozuna continues tear with 5th HR in 4 games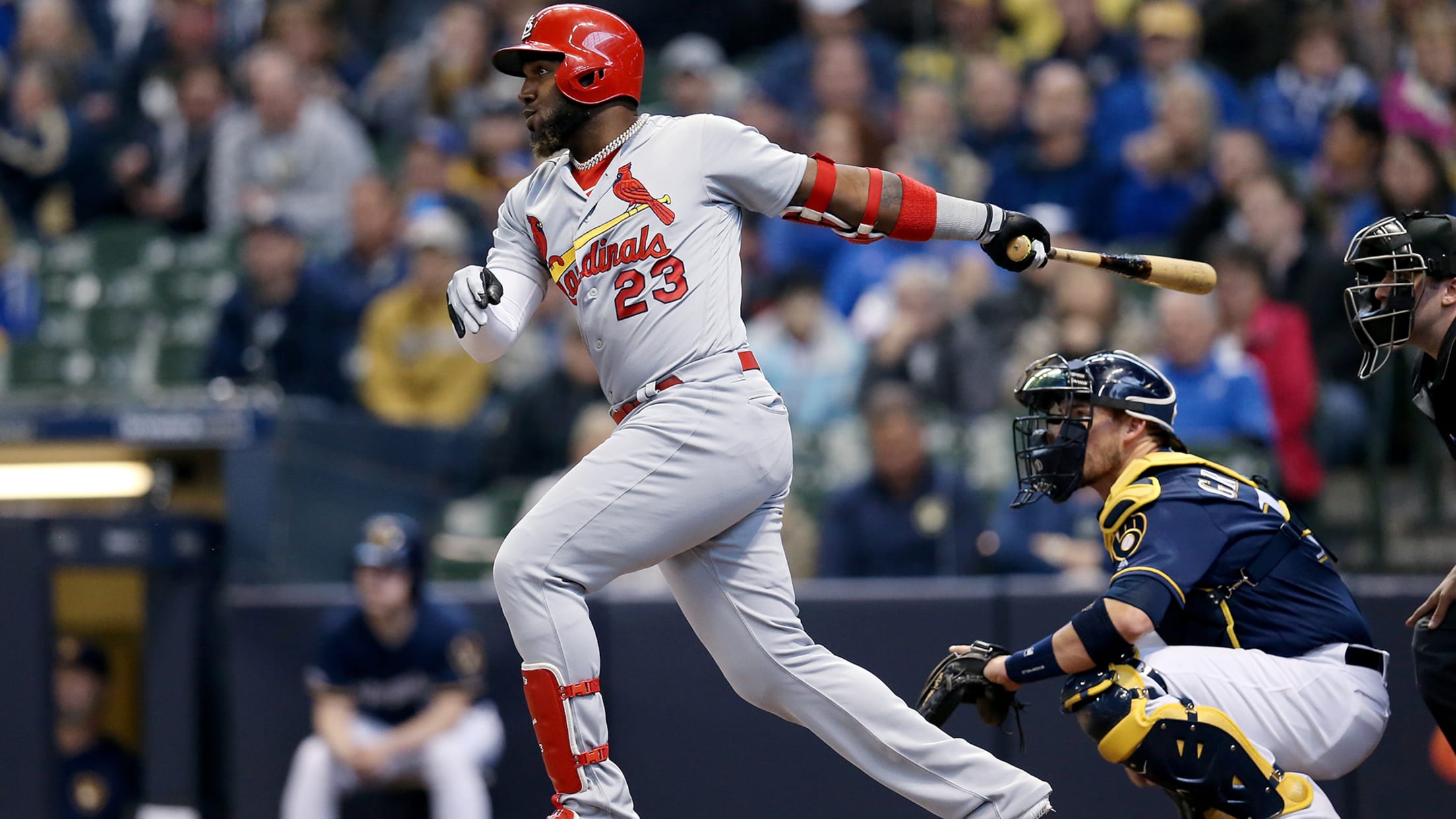 MILWAUKEE -- For all the attention -- rightfully -- heaped on Brewers outfielder Christian Yelich this week, another former Marlins outfielder has quietly been on a bit of an offensive tear himself. Marcell Ozuna hit his eighth home run of the season Wednesday in the Cardinals' 6-3 victory over the
Hamstring strain sends Bader to IL; Thomas up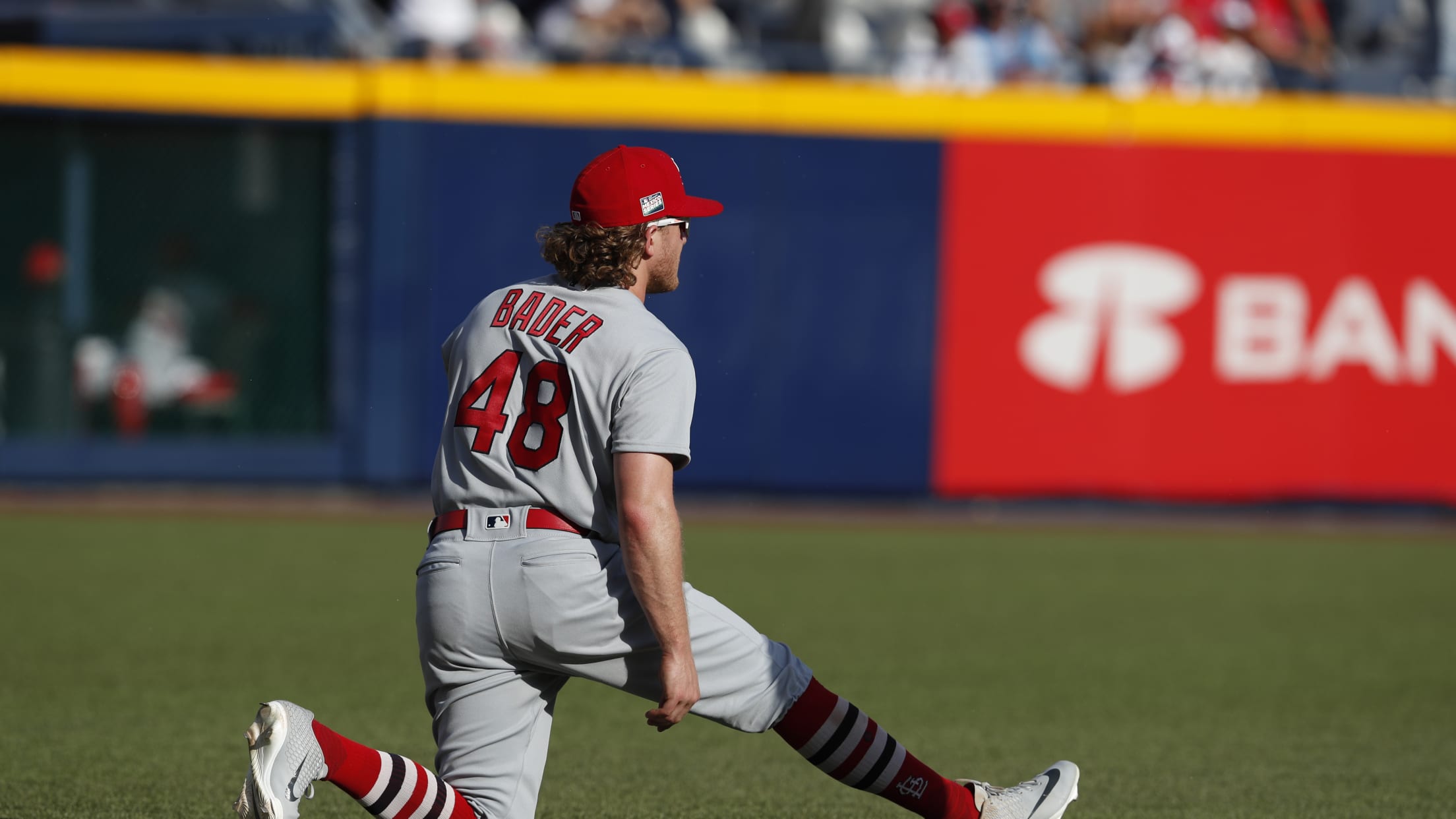 MILWAUKEE -- The St. Louis Cardinals held out as long as they could but with Harrison Bader's right hamstring not healing quickly enough, the team placed its center fielder on the 10-day injured list Wednesday morning before the series finale against the Brewers at Miller Park. Bader suffered the injury
Cards make flurry of moves as 2 head to IL
O'Neill, Mayers out with injuries; Robinson optioned; 3 recalled from Triple-A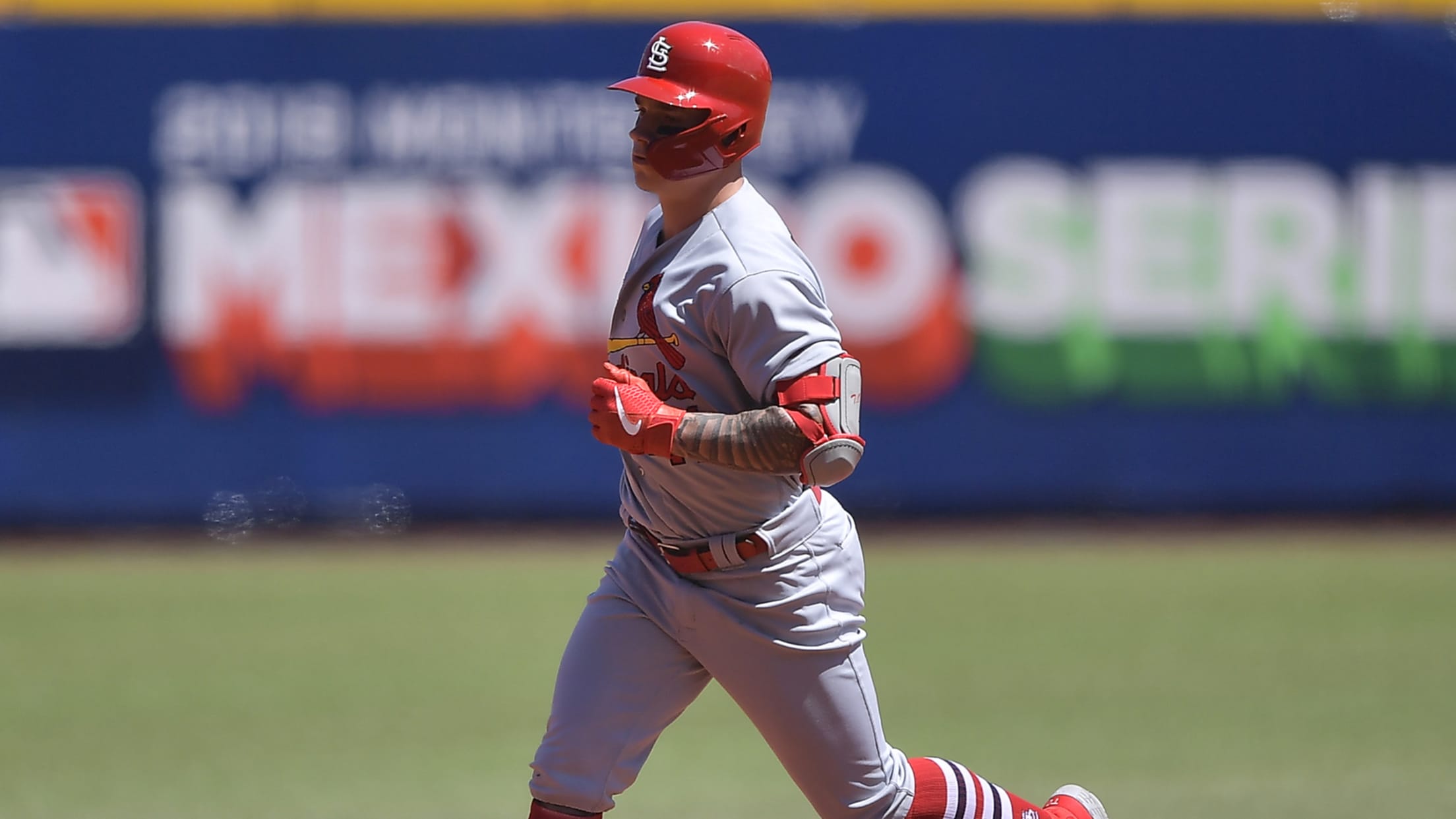 MILWAUKEE -- Ryan Helsley was supposed to spend Tuesday night on the mound at AutoZone Park, trying to keep the Brewers' top prospects in check when Triple-A Memphis took on San Antonio. Instead, Helsley was at Miller Park in Milwaukee, getting his first taste of the big leagues after he
Cards once again done in by Yelich's big night
Brewers slugger clubs 3 homers -- has HR in 6 straight vs. St. Louis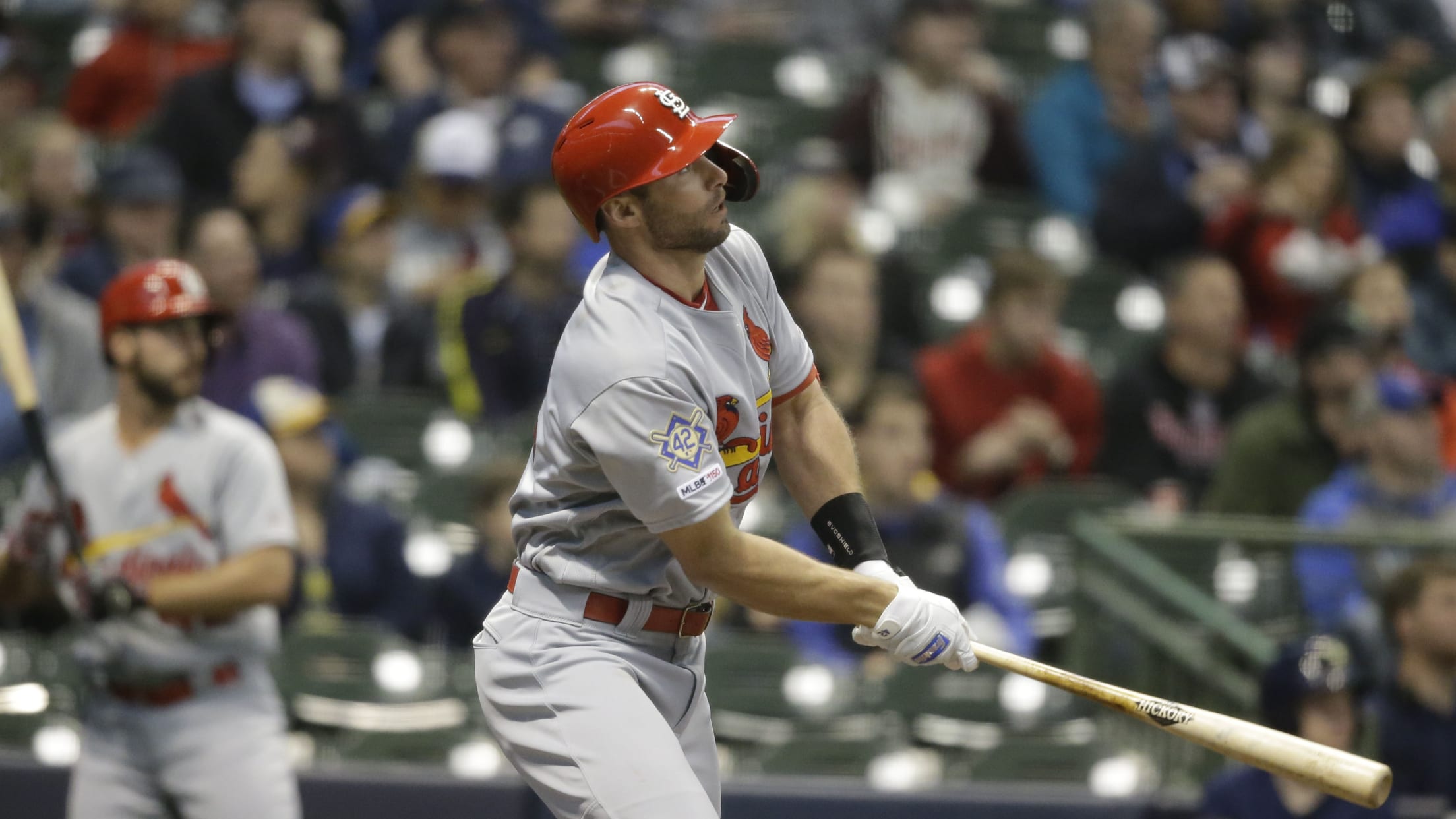 MILWAUKEE -- If the Cardinals want to snap their three-year postseason drought, they will likely need to find a way to get past the reigning National League Central Champion Brewers. And to do that, the Cardinals will need to figure out a way to get Christian Yelich out. The Cardinals
Ozuna hits 7th HR in 9 games in Cardinals' loss
St. Louis hampered by early deficit after Flaherty's short outing
MILWAUKEE -- Once again, the Cardinals' bullpen did yeoman's work after a short outing by one of the their starters. And again, despite a late comeback effort from the offense, the eight-run deficit was too much for St. Louis to overcome in an 8-4 loss to the Brewers on Tuesday
Cards cap 'special' weekend in Mexico with win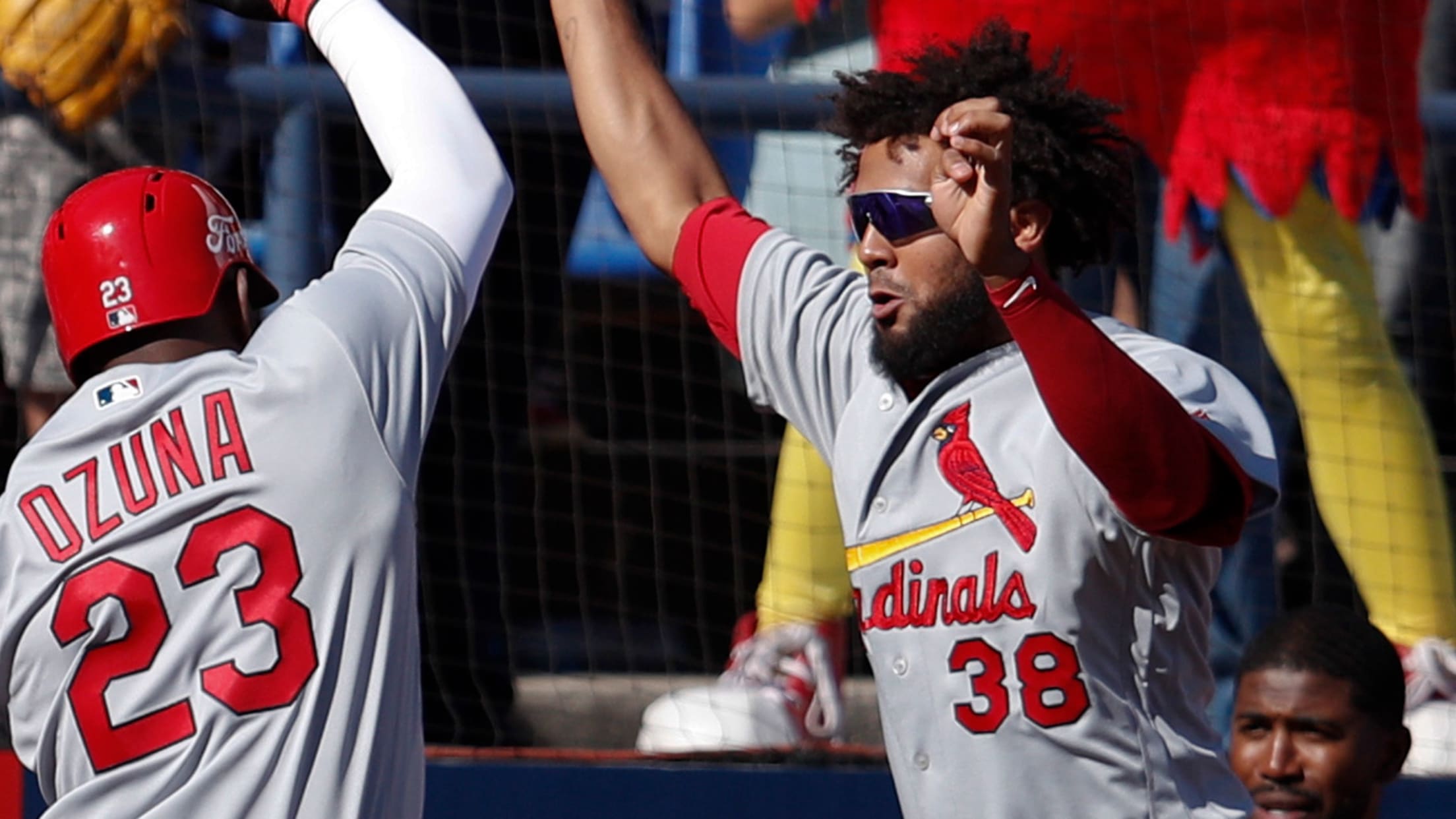 MONTERREY, Mexico -- The box score will tell the basics -- highlighting the pair of home runs Marcell Ozuna crushed, the go-ahead blast Matt Carpenter provided and the five-run seventh that ensured Mexican-born reliever Giovanny Gallegos of an appearance in Sunday's 9-5 Cardinals victory over the Reds at Estadio de
MLB Pipeline's Prospect Team of the Week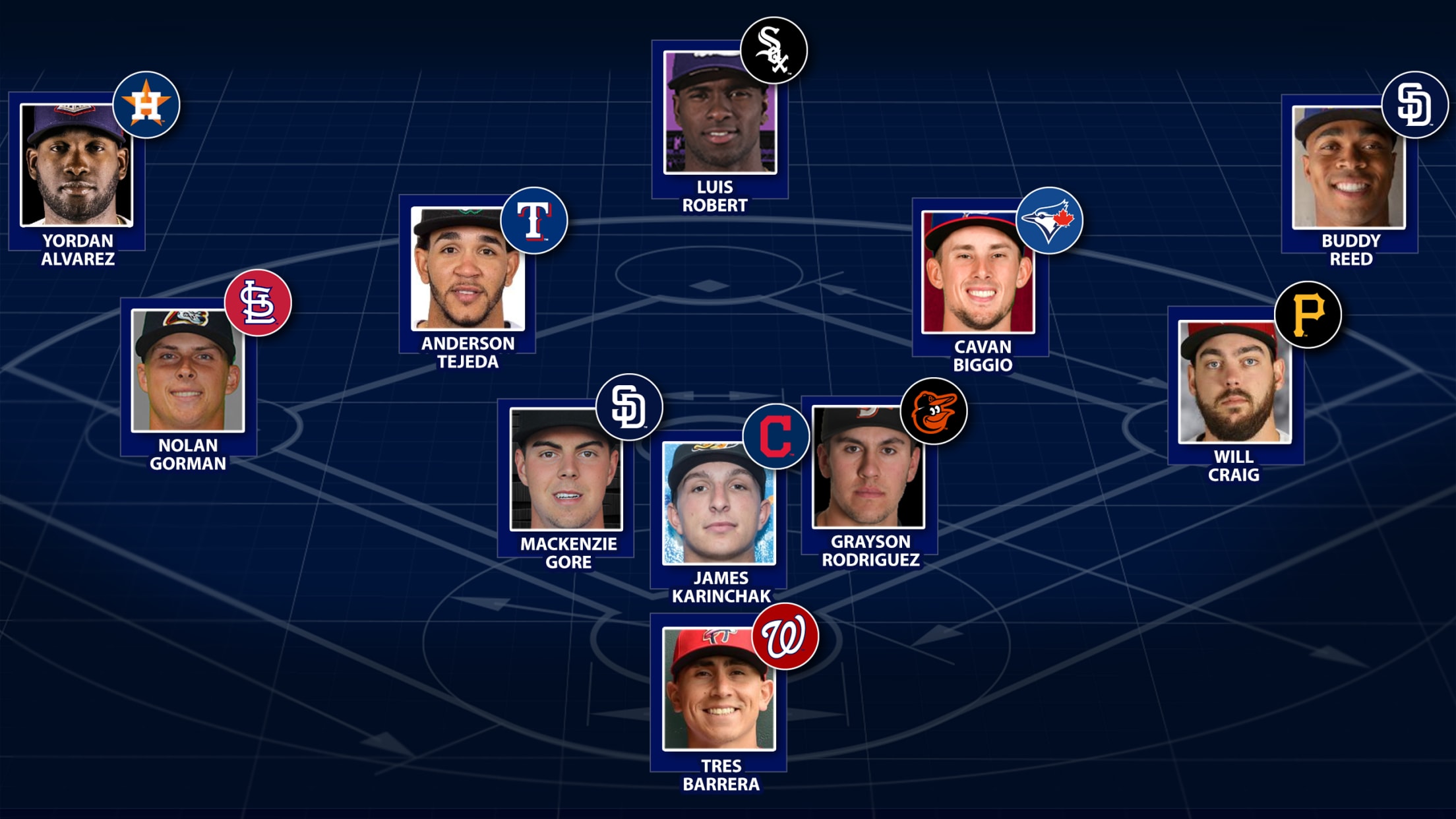 MLB Pipeline's Prospect Team of the Week honors the best performances from the previous seven days. Any Minor Leaguer currently on an organization Top 30 Prospects list on our Prospect Watch is eligible. For the season's first edition, we included the first 11 days of the Minor League season, which