'Ideal fit': Matz signs 4-year deal with Cards
When the Cardinals acquired Jon Lester and J.A. Happ at the 2021 Trade Deadline, what they received in the micro was a steadied rotation that was ravaged by injuries, in part because the pair of left-handed veterans leaned on their ground-ball tendencies thanks to the staunch defense behind them. In
A non-tender candidate for each team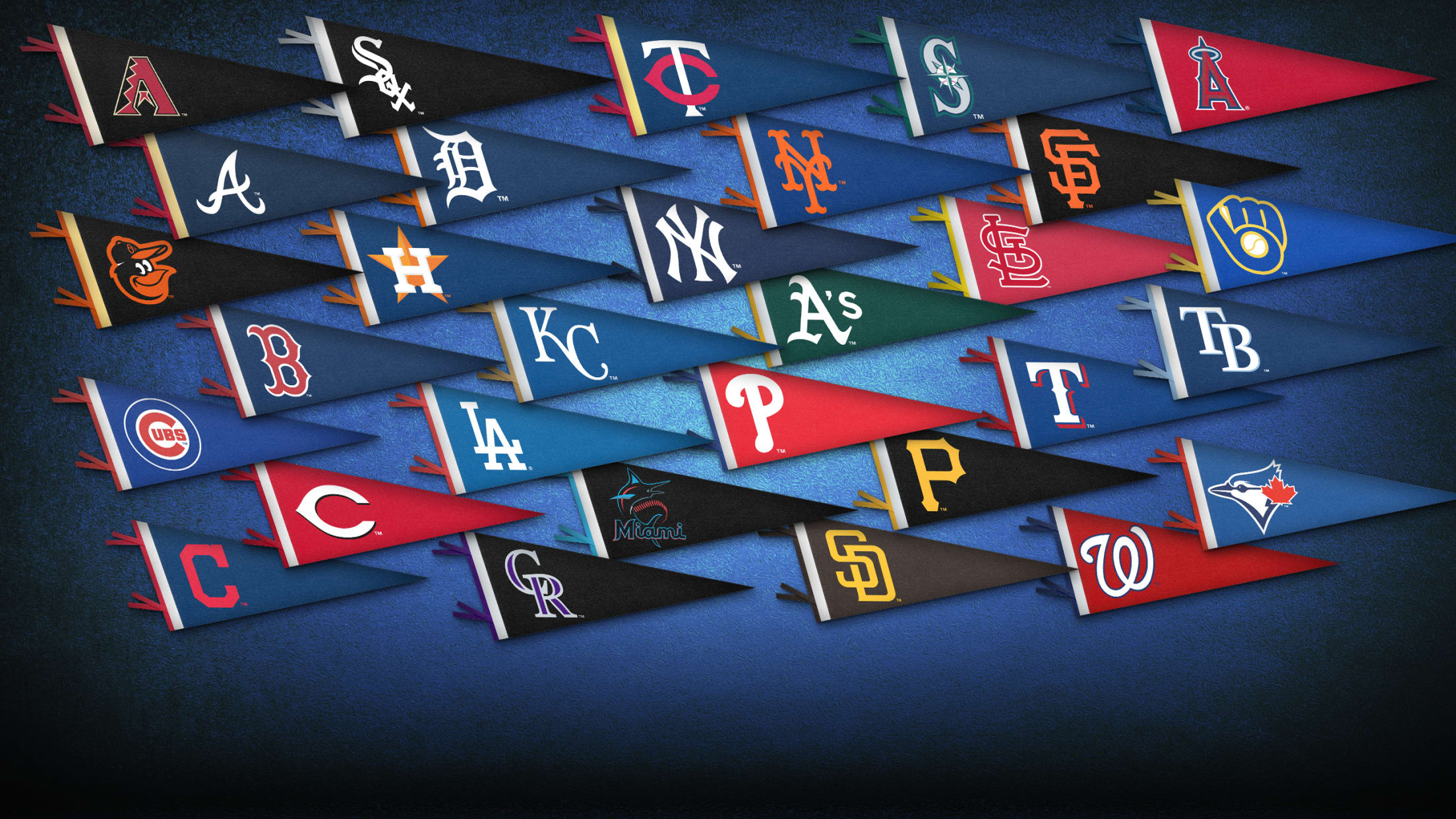 MLB's non-tender deadline is Tuesday at 8 p.m. ET. By that time, every team has to decide whether to offer the players on its 40-man roster with fewer than six years of service time a contract for 2022. If a team chooses to "non-tender" a player -- as in, not
Every club's longest-tenured player right now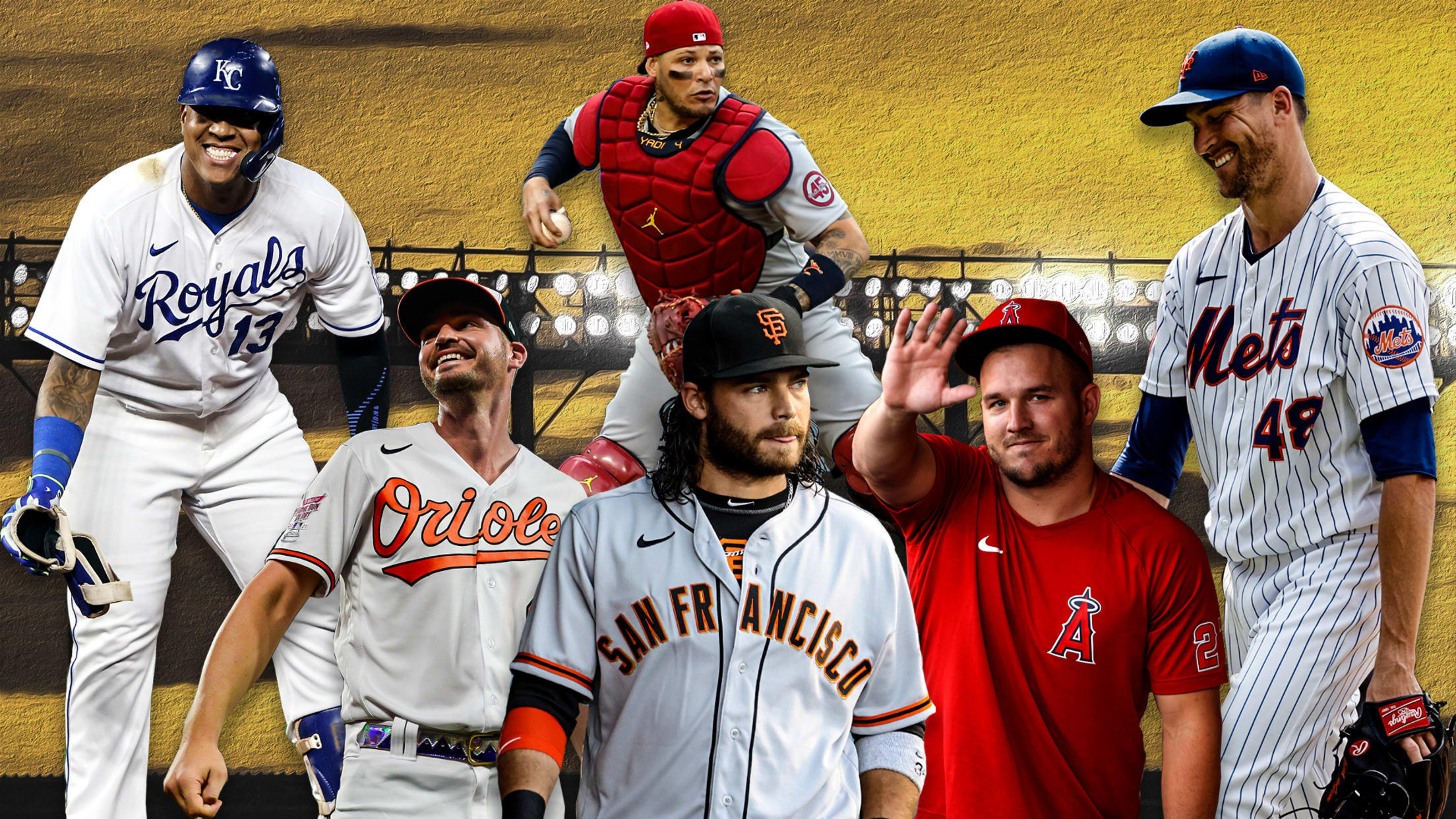 We're all expecting all sorts of roster turnover this offseason: That is the point of the Hot Stove, after all. Teams shuffle players in and out very quickly. It makes you want to appreciate the guys who stick around. With that in mind, let's look at the player who has
This Cards prospect's stock is on the rise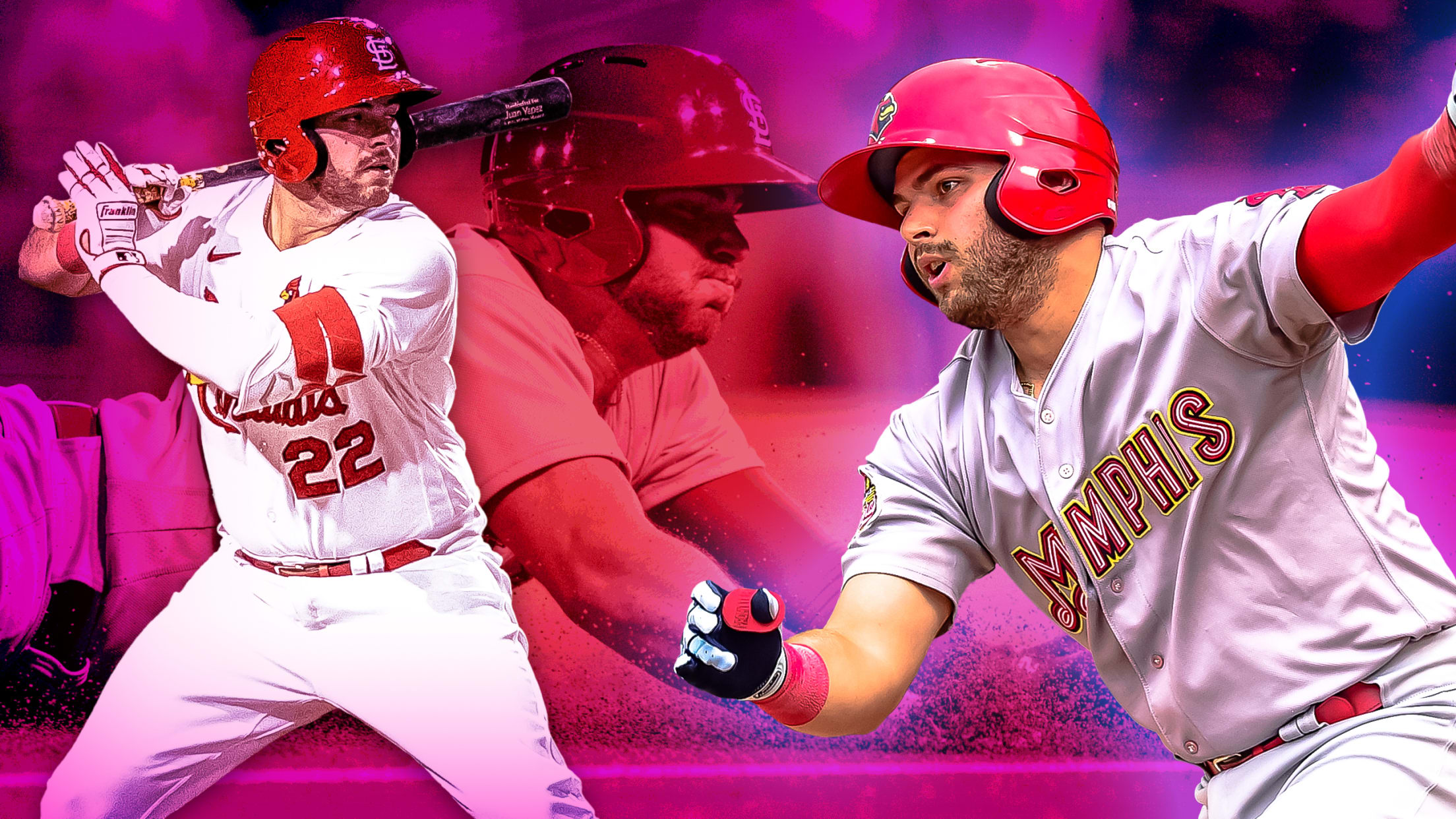 SCOTTSDALE, Ariz. -- The 2021 season was quite the journey for Juan Yepez. He started the year in Minor League Spring Training and finished as the Arizona Fall League's co-Hitter of the Year. In between, Yepez elevated his stock and outplayed his rank as the Cardinals' No. 26 prospect. He
Here's 1 reason for every team to be thankful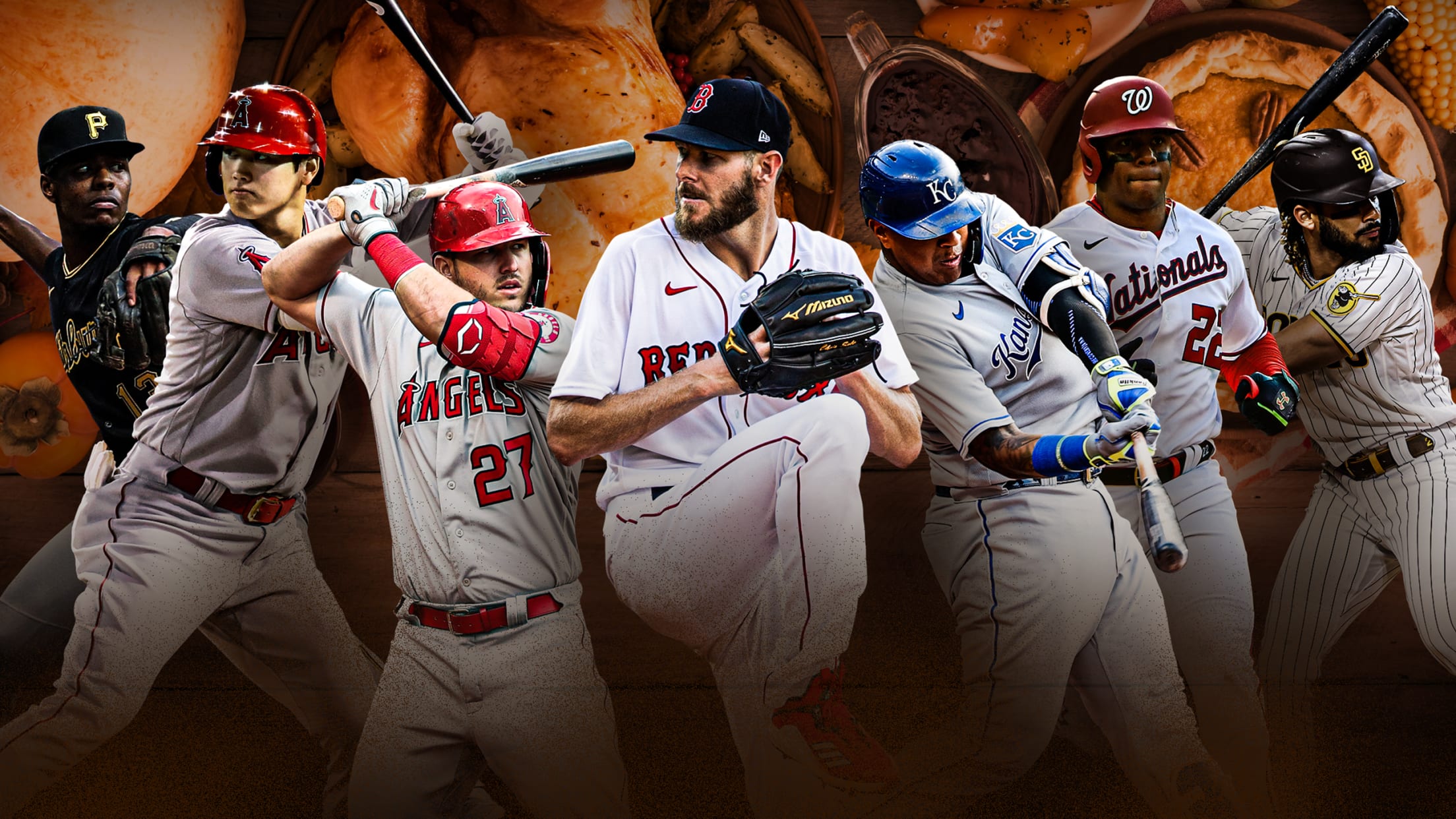 It's Thanksgiving Week! Happy Thanksgiving! Thanksgiving is a great holiday, albeit one that's lessened a little bit because it doesn't actually feature any baseball. And the best part about it is that it's a day specifically set aside to reflect on what we are thankful for: What we have in
Here are the Top 25 AFL prospects for 2021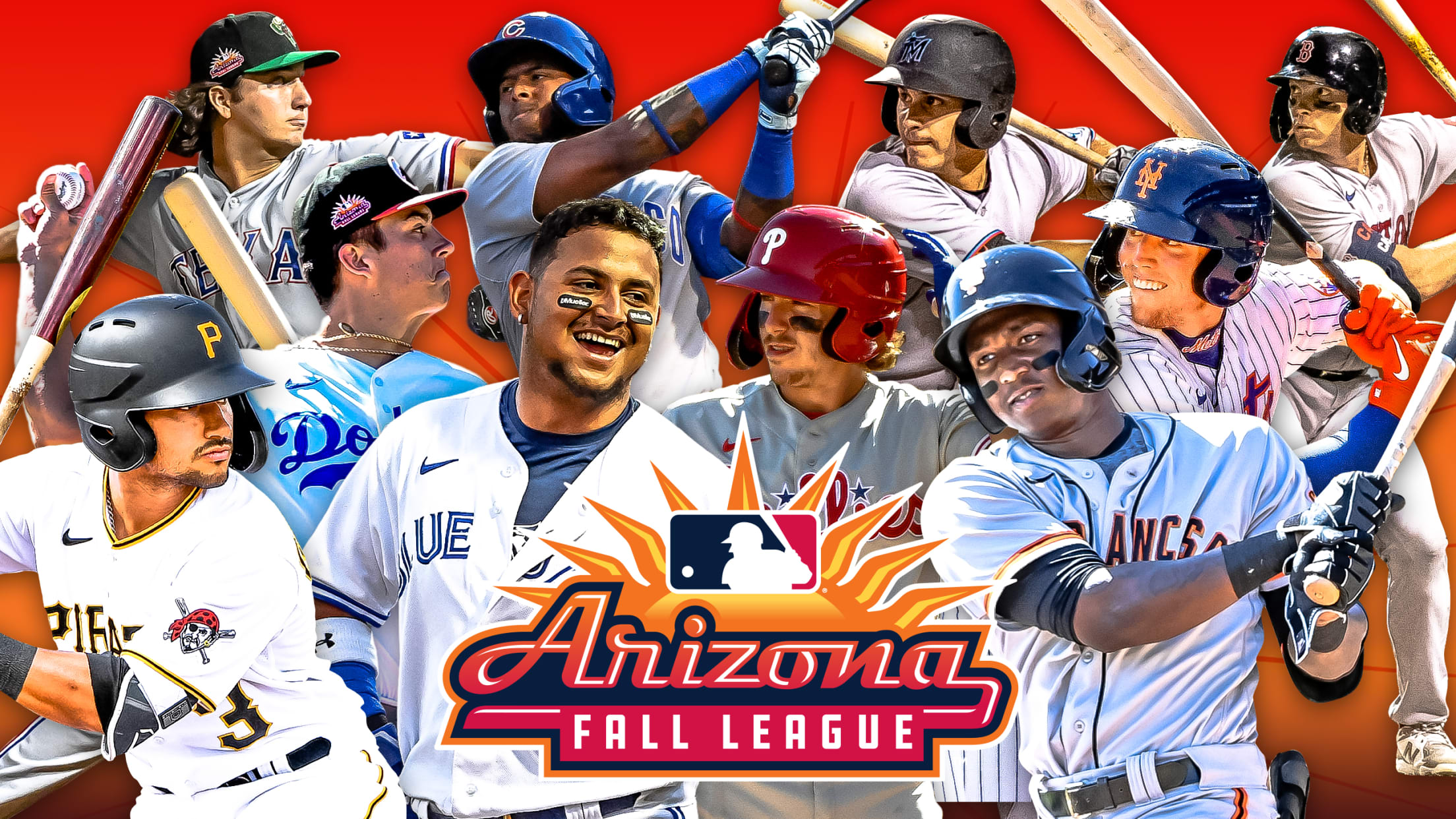 Finding a balance between prospects and performance is truly an inexact science. Throw in a small sample size like the one the Arizona Fall League provides and it can be even tougher. But we at MLB Pipeline aren't afraid of a challenge. Below is a list of the Top 25
Injuries & Roster Moves: Matz deal finalized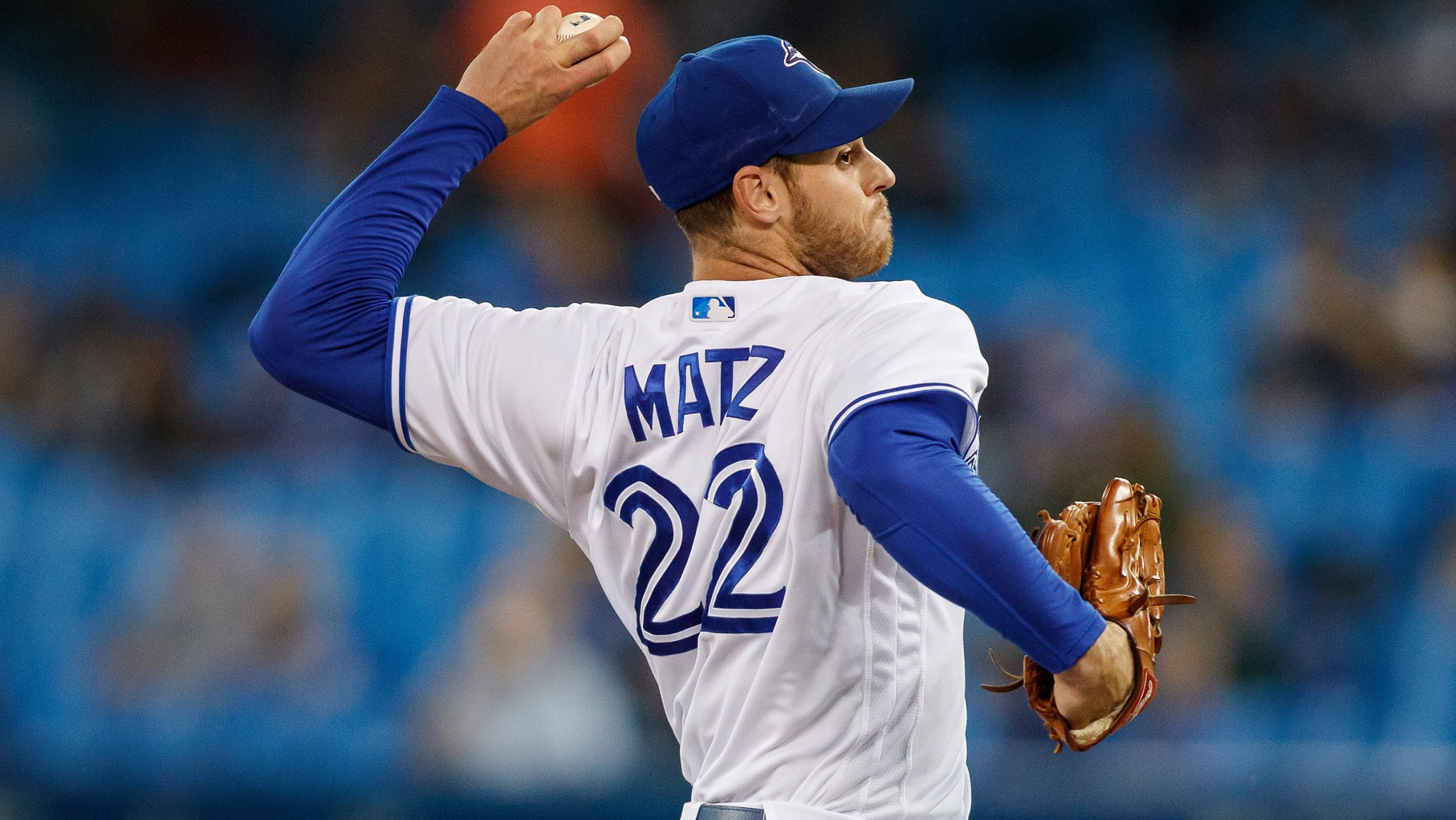 The Cardinals' offseason began on Oct. 6, when they were walked off on in the National League Wild Card Game against the Dodgers. There are still a handful of players rehabbing and recovering from season-ending injuries. Keep track of their progress, plus team transactions, here throughout the offseason.
Classic Cards card: 'Stan the Man' in '58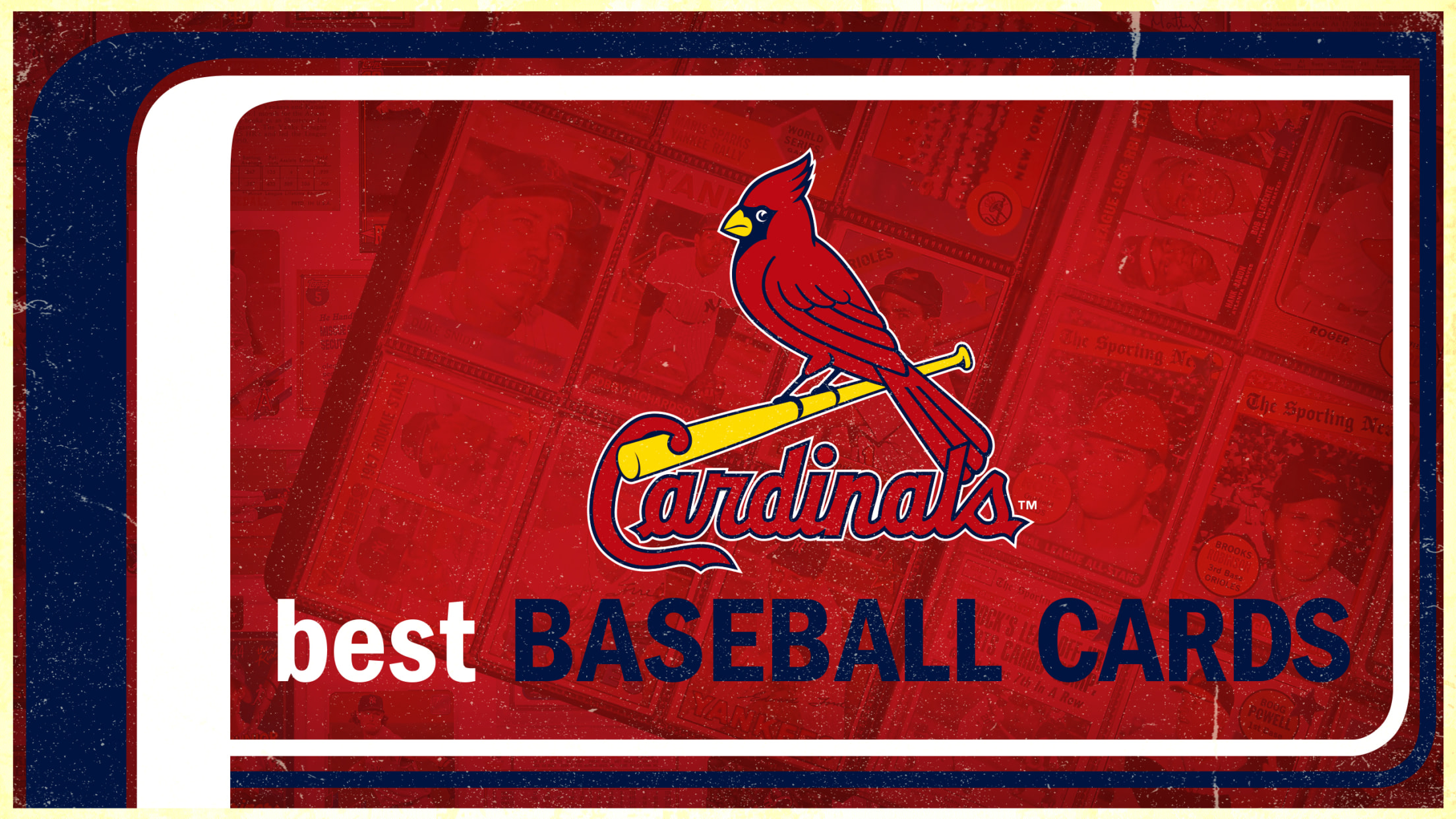 As part of the celebration of the 70th anniversary of Topps baseball cards, we've asked fans (as well as our staff) to submit their all-time favorite baseball cards, and we've broken them down by team. We'll be revealing submissions regularly throughout the season, ranging from the famous to the weird,
At 23, Carlson already with charitable voice
Cards rookie partners with UnitedHealthcare in doling out $15,000 worth of coats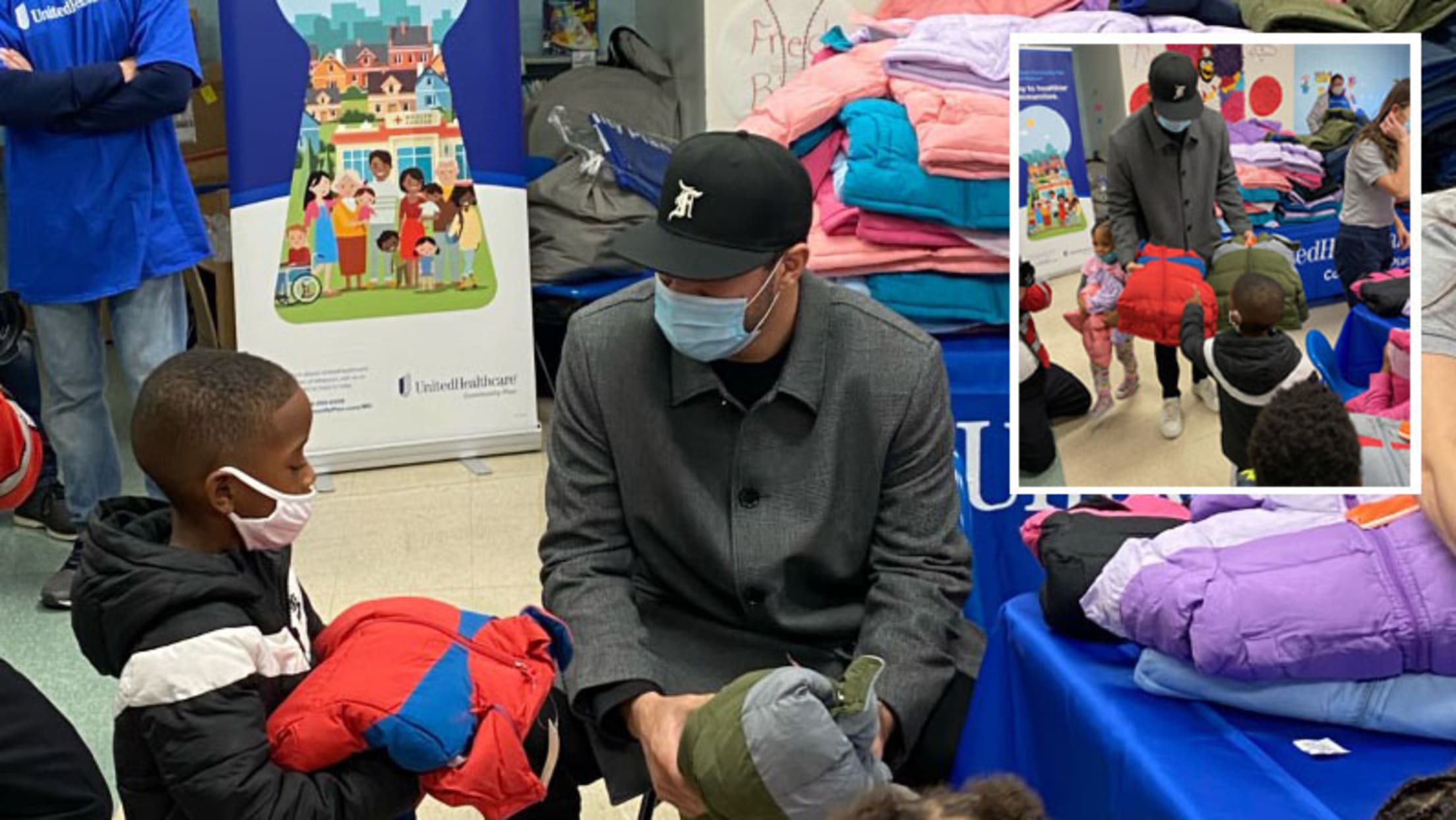 At 5 p.m. CT on Nov. 15, Dylan Carlson was live nationally on MLB Network, answering questions about his first full big league season and waiting to see if he would be tabbed the National League Rookie of the Year. At noon, Carlson was at Hickey Elementary School, having partnered
Donovan among those added to 40-man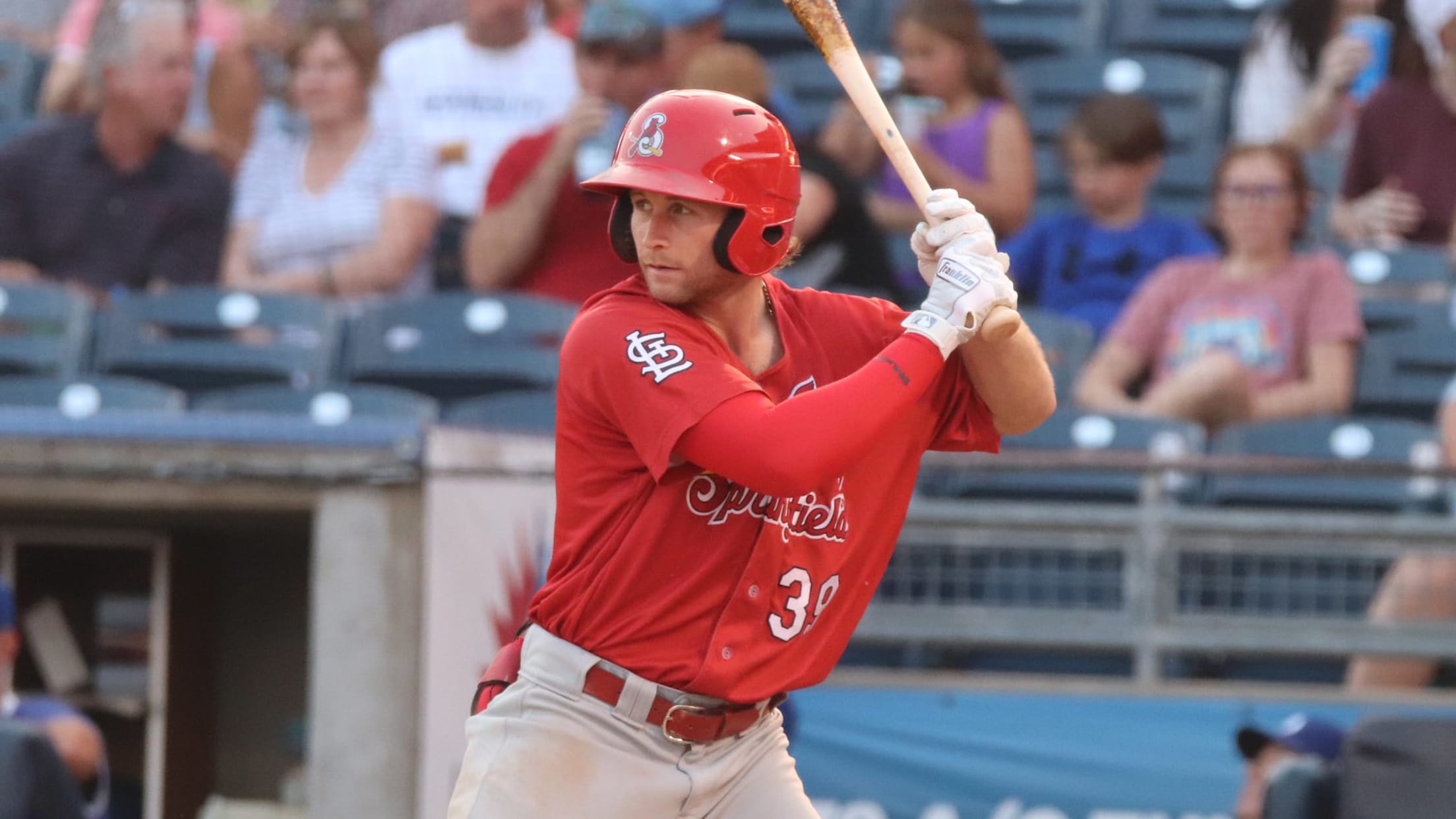 The Cardinals added three players to their 40-man roster on Friday -- including a surging prospect raking in the Arizona Fall League -- in order to protect each from being selected in the upcoming Rule 5 Draft. At the same time, the club left exposed a first baseman with prodigious
Inbox: What could be on the Cards' wish list?
Beat reporter Zachary Silver answers questions from fans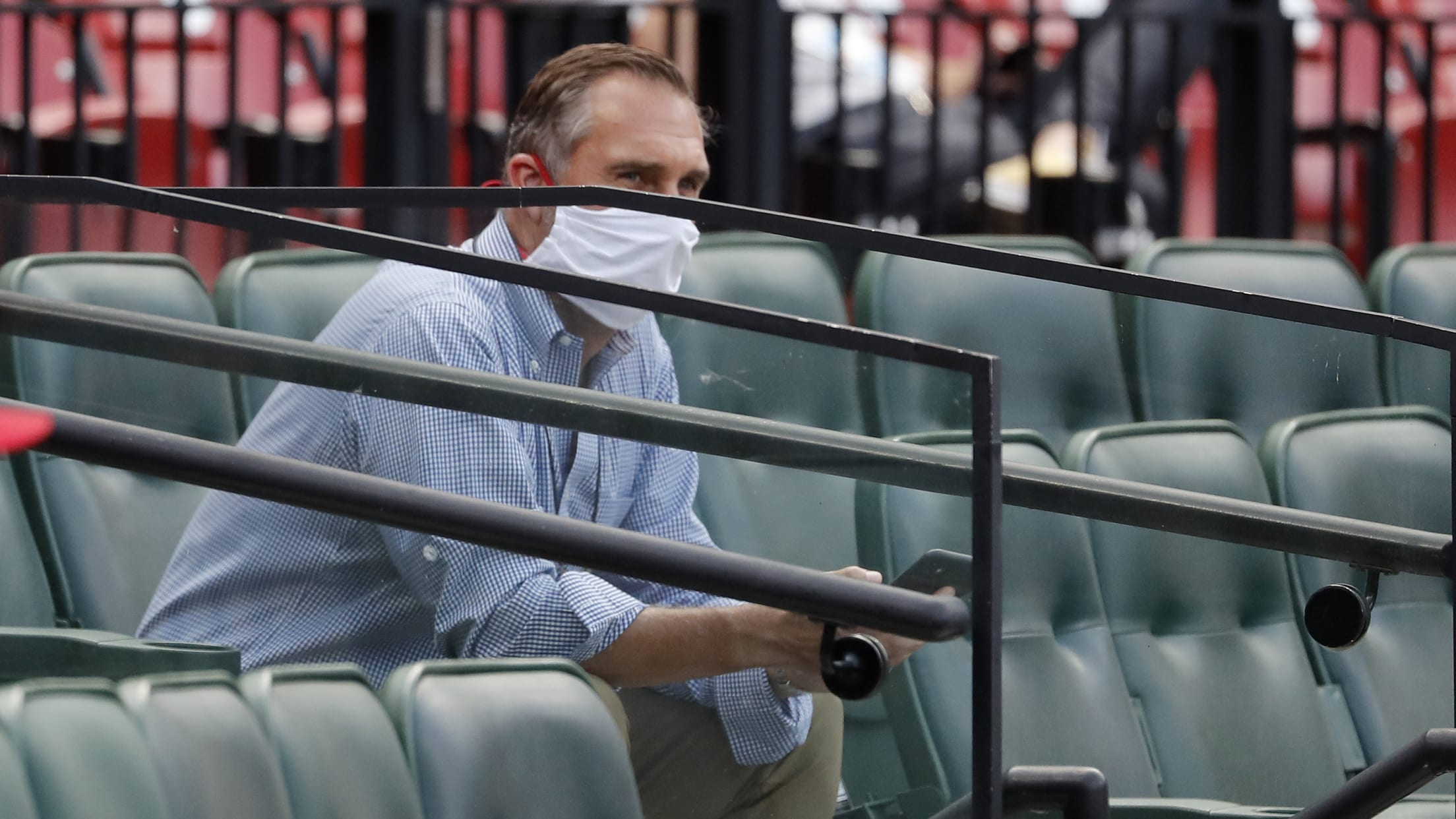 It's the holiday season, and that gives us a perfect excuse to continue talk of the Cardinals' offseason wish list as they look to rejuvenate their roster heading into what's hoped to be an exciting 2022 season. To do so, let's crack open a Hot Stove-themed Inbox, as pooled from
Three prospects named to All-AFL team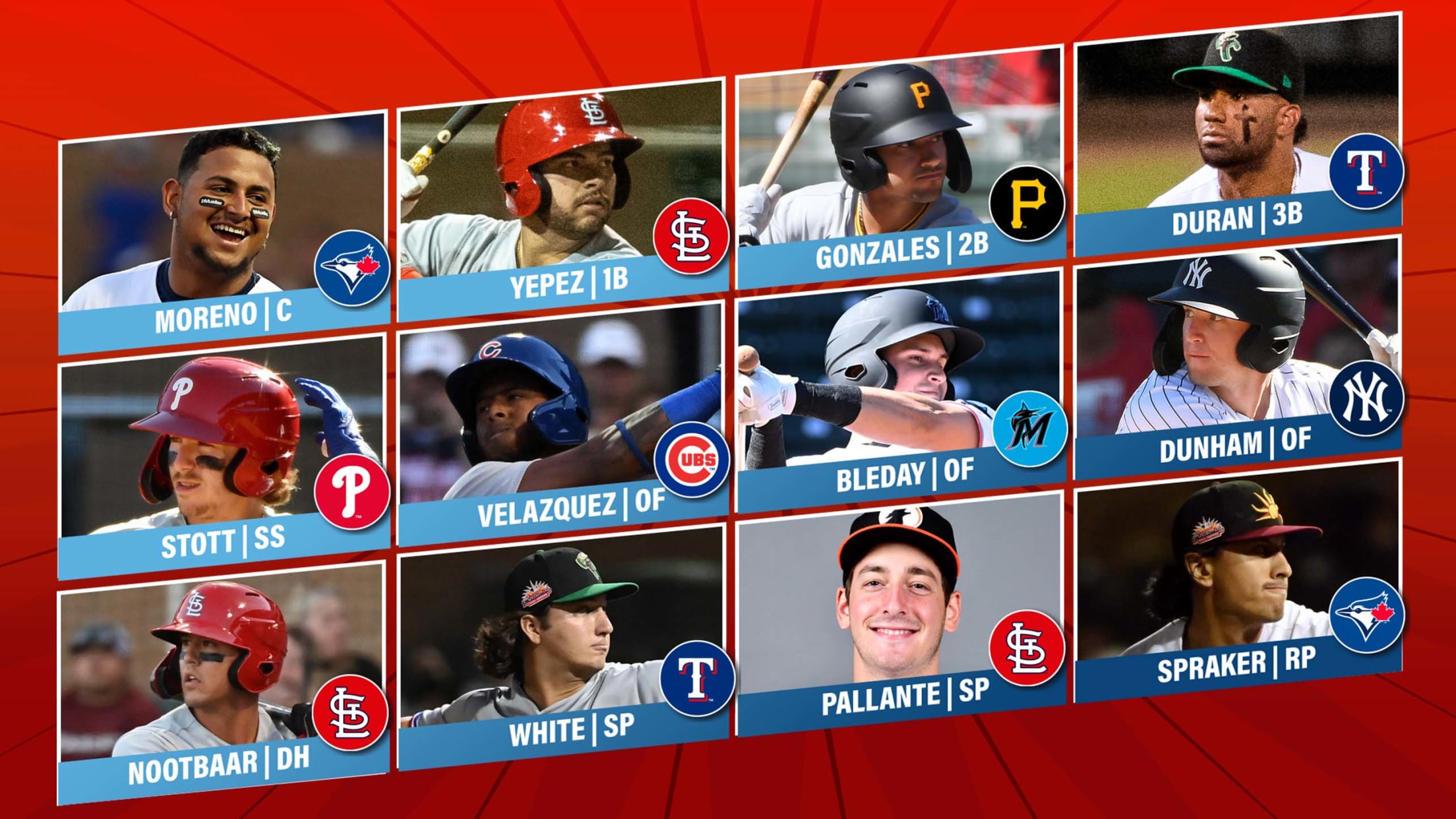 Every Arizona Fall League team feels like an All-Star team of sorts. Players from five different organizations combine forces for six weeks in hopes of getting in more work and production before the long, cold offseason. Even then, it's still possible to create another, bigger super team of top talents
Yepez among '21 AFL statistical standouts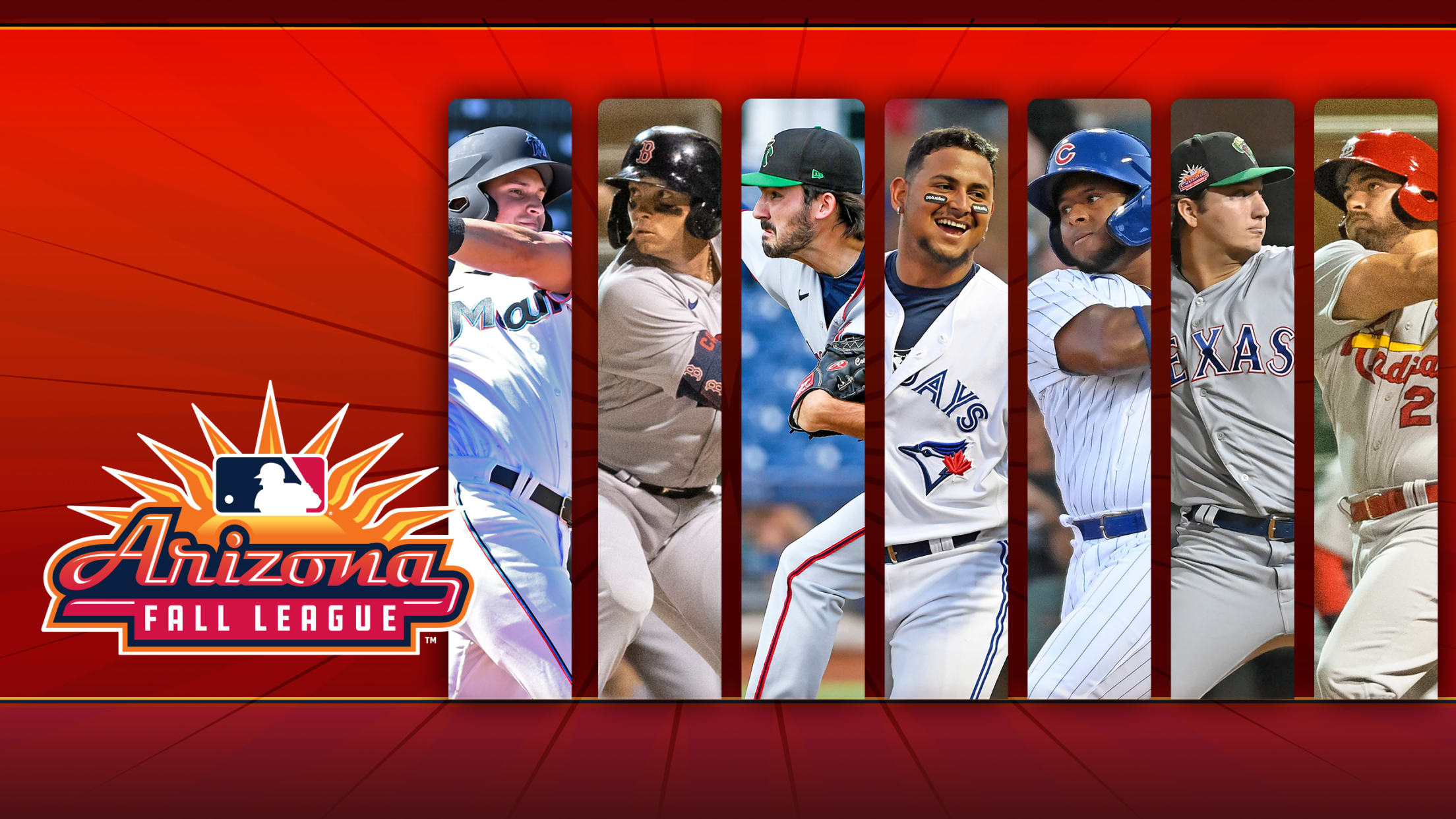 The ink is dry on the 2021 Arizona Fall League season. That's right, ink. All stats are final and unchanging. So now with everything settled, the end of this year's AFL campaign allows us one final chance to look back and evaluate how some of the top prospects in baseball
40-man deadline: Which prospects made it?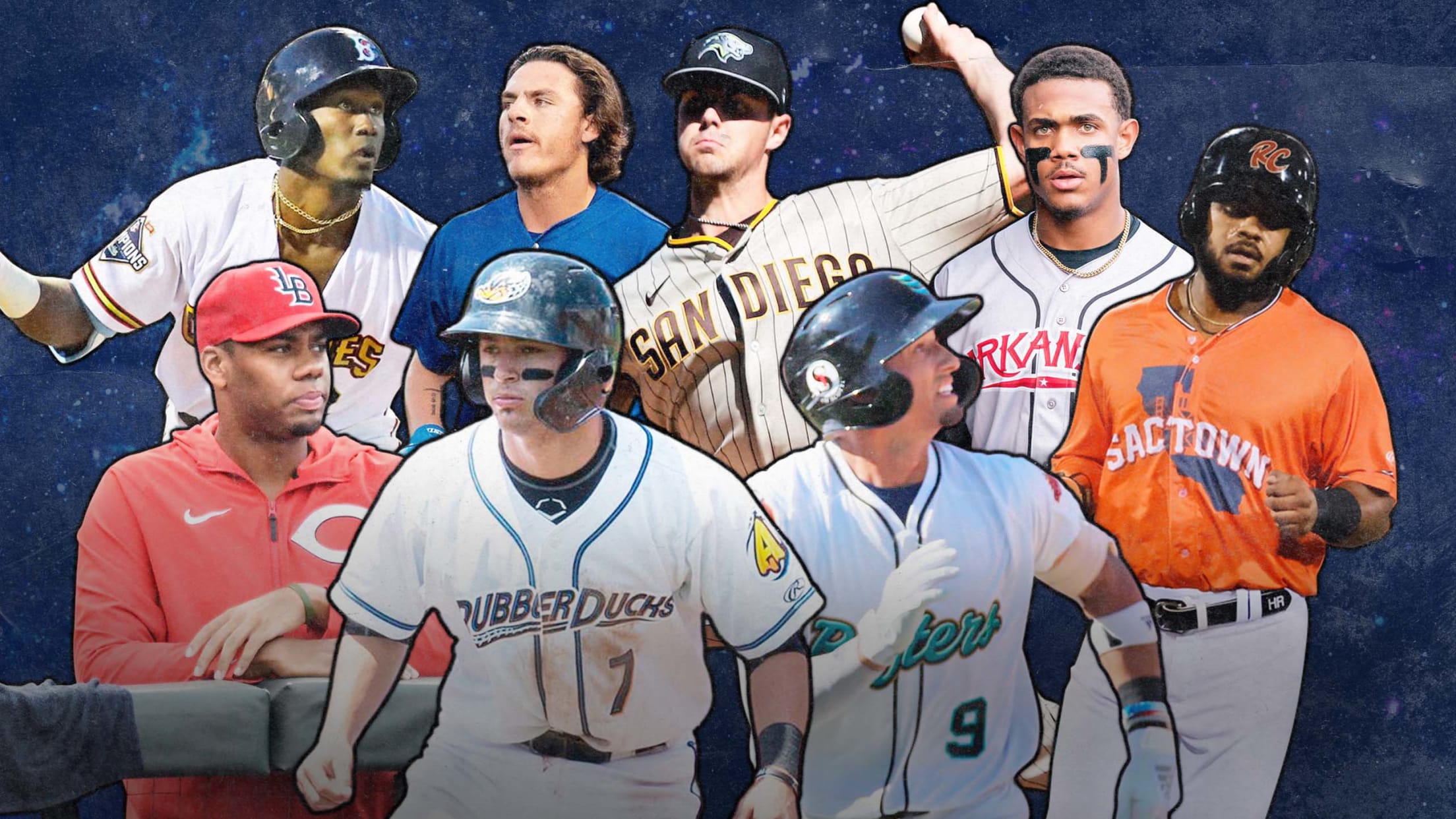 It was decision time for Major League front offices today. All 30 teams had until 6 p.m. ET to make decisions about their 40-man rosters. Some prospects earned a coveted spot, some did not and will thus be eligible to be picked up by another team in the Rule 5
Yepez shares AFL Hitter of the Year honors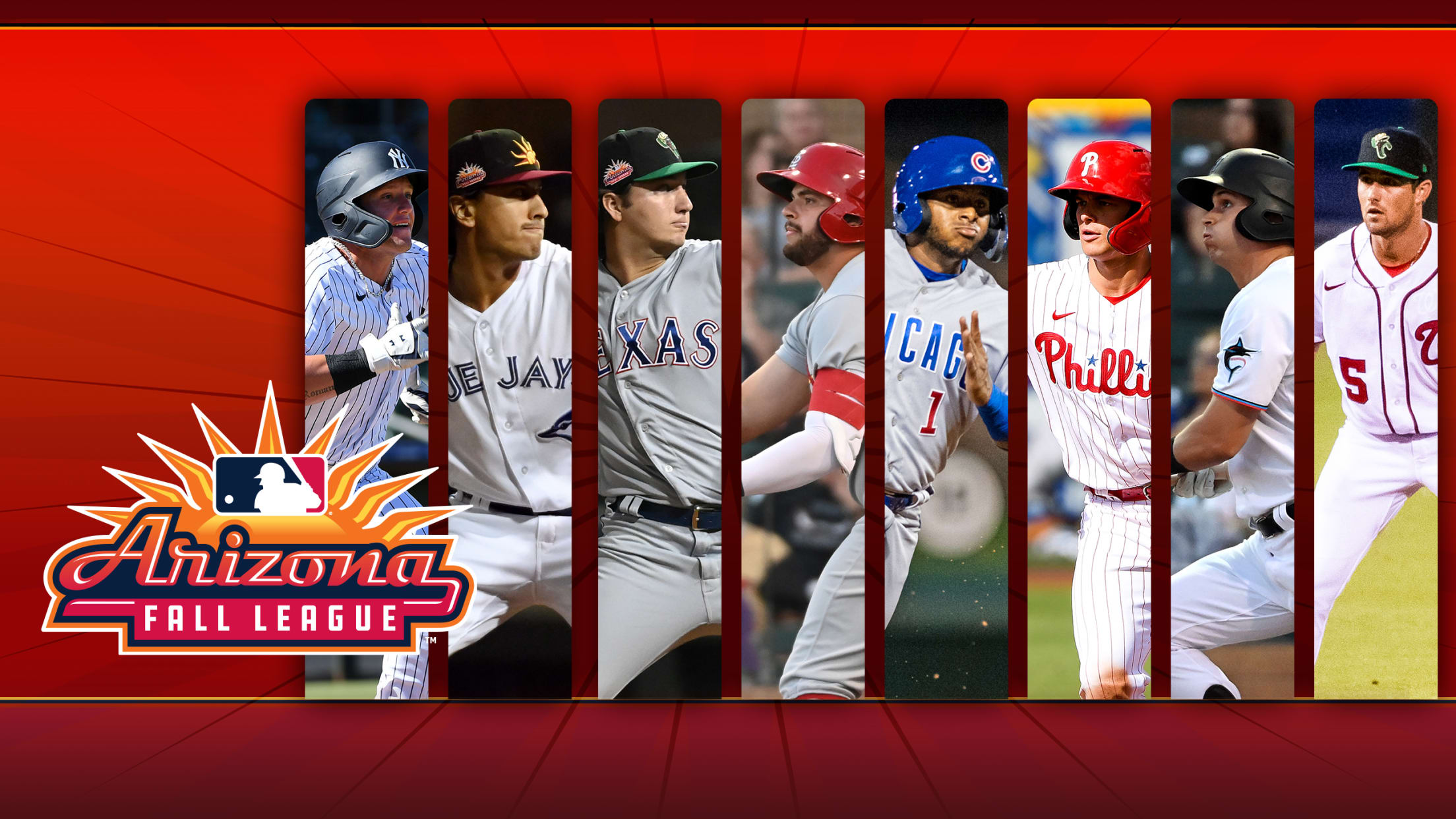 SCOTTSDALE, Ariz. -- The 2021 Arizona Fall League season is officially in the books, and there were scores of outstanding performers throughout the campaign. For years, the AFL has handed out one performance-based award, the Joe Black MVP Award, as well as the Dernell Stenson Sportsmanship Award. This year, the
Carlson finishes third in NL ROY voting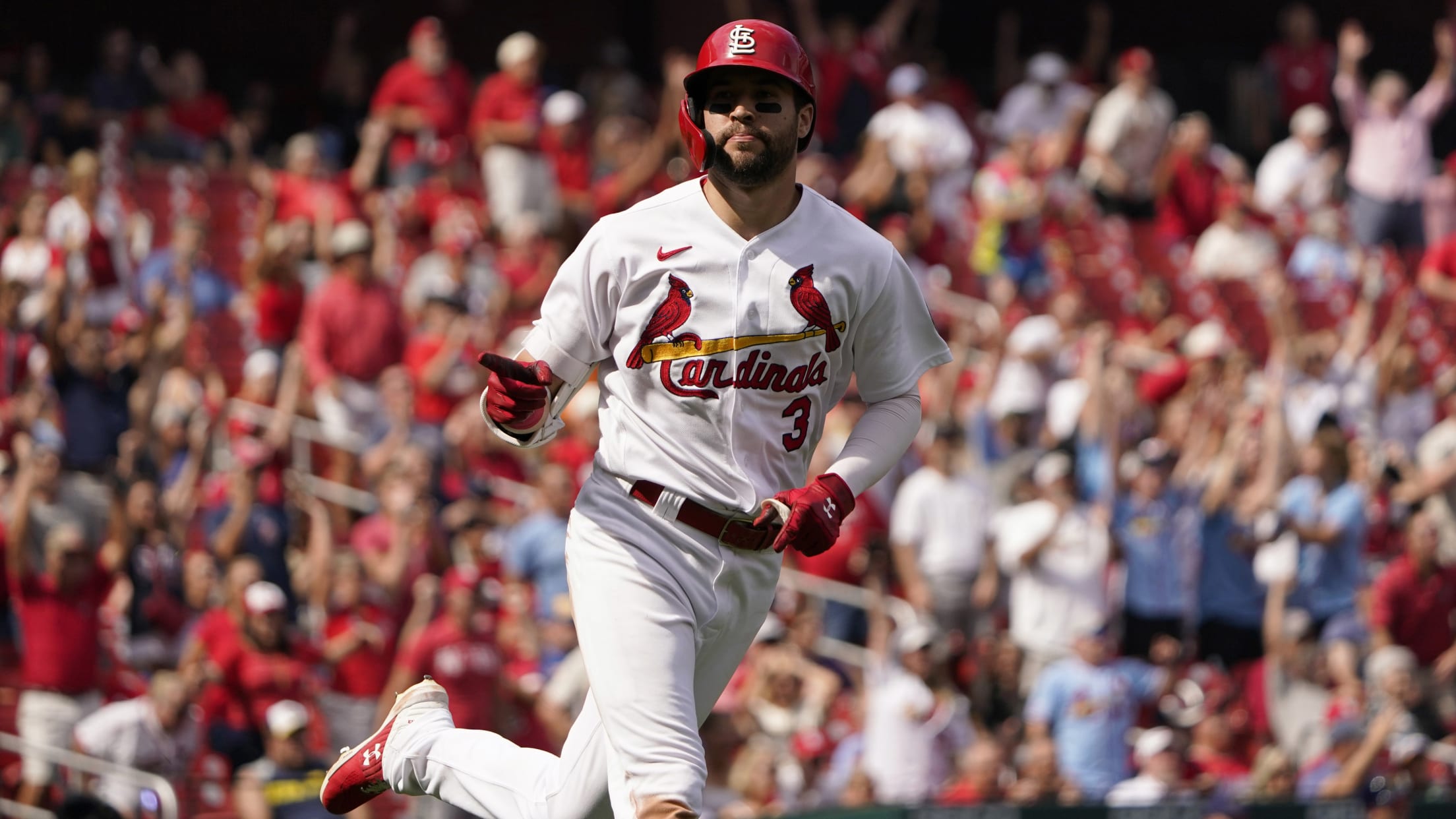 There was little his teammates, his coaches and his onlookers felt Cardinals outfielder Dylan Carlson needed to prove this season. He took on leadoff duties for a stretch and he hit in every batting order position but one. Carlson played all three outfield positions by necessity, and he performed admirably
Shildt finishes third in NL MOY voting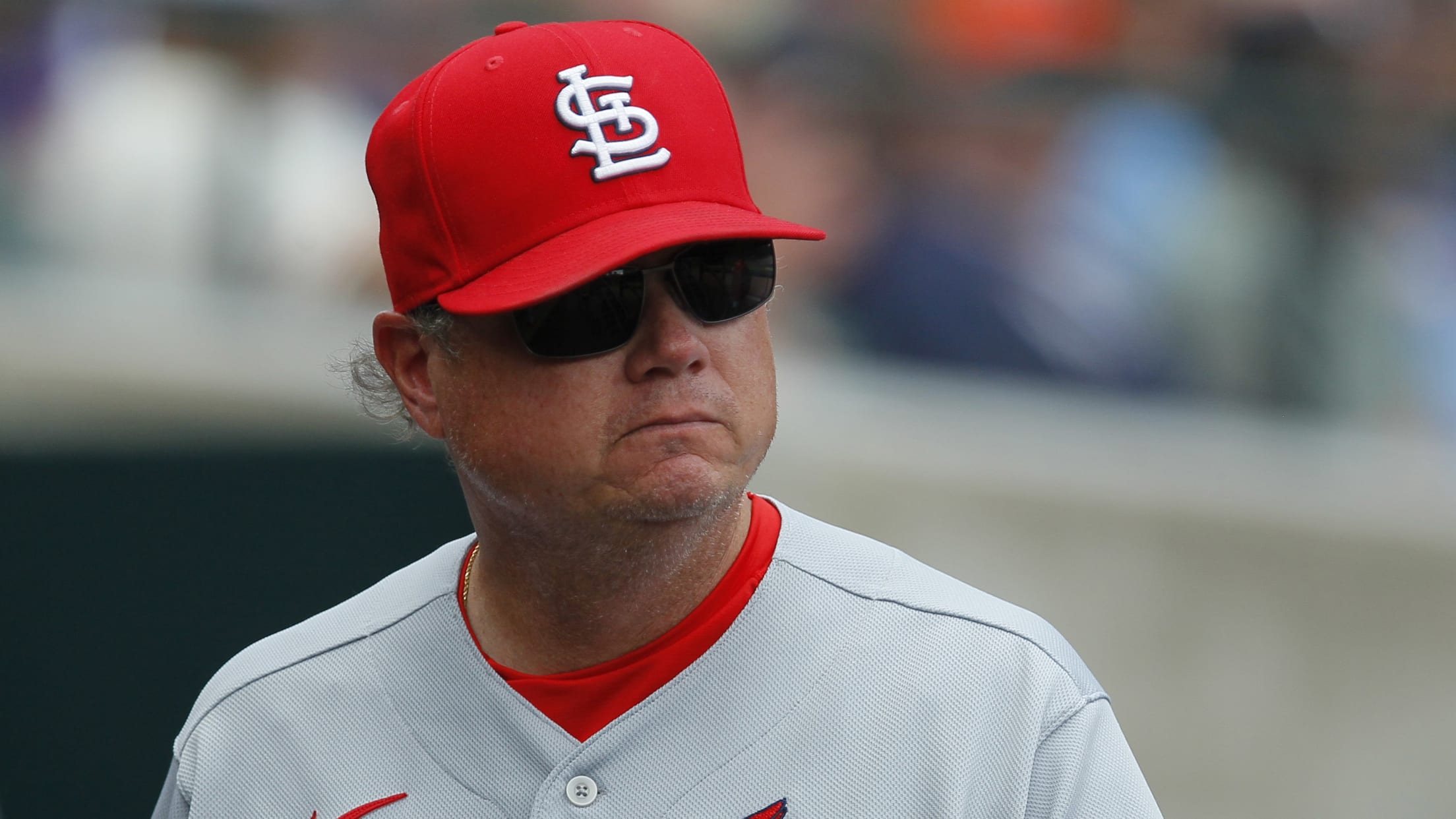 A winning streak never matched before in franchise history that ultimately led to a surprise postseason berth was central to Mike Shildt being named a finalist for the National League Manager of the Year Award. But that honor went to Gabe Kapler of the Giants, after San Francisco's skipper led
Donovan has walk-off hit for Desert Dogs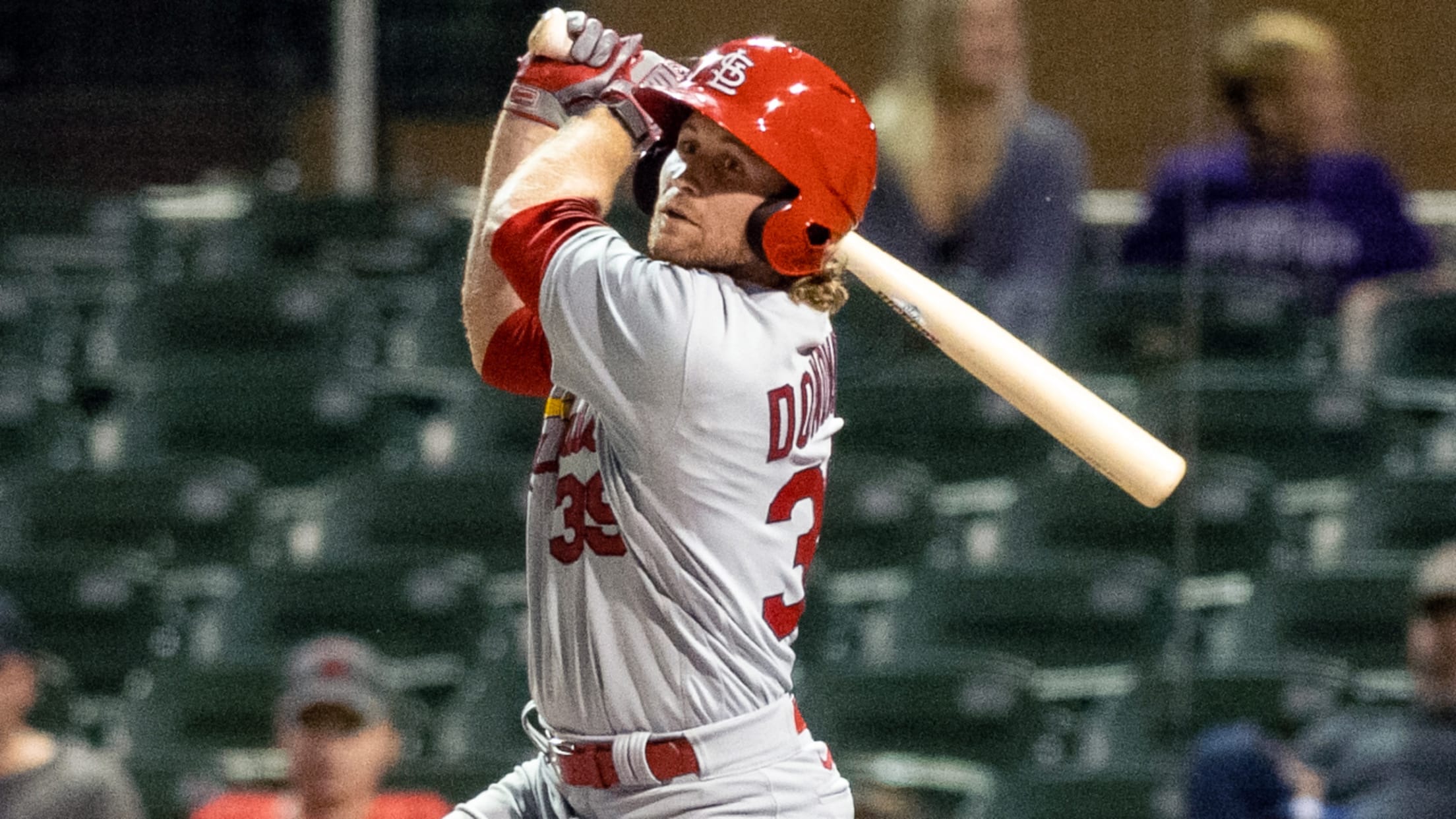 GLENDALE, Ariz, -- Cardinals infielder Brendan Donovan loves to collect hits, but his misses have a special place in his heart too. The club's No. 17 prospect gives all of his broken bats to his father. "We don't know what we are going to do with them yet, but they
Donovan plays for 40-man in AFL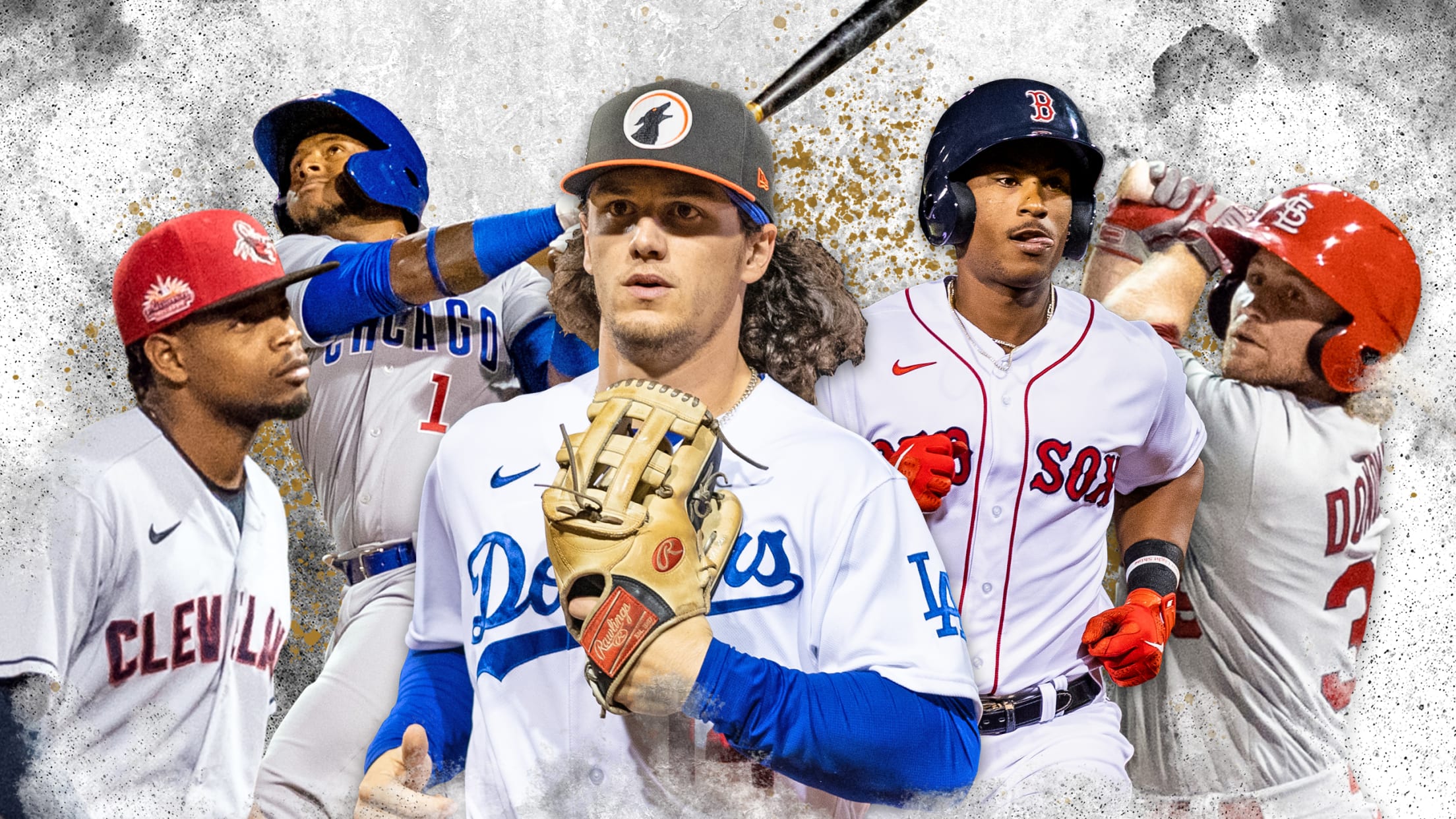 There are many purposes to the Arizona Fall League. Getting as many top prospects in a single six-team league is one. Affording players opportunities to make up for lost at-bats and innings is certainly another. For this particular story, let's focus on a third. The AFL is a chance for
Here's each team's top 2022 ROY candidate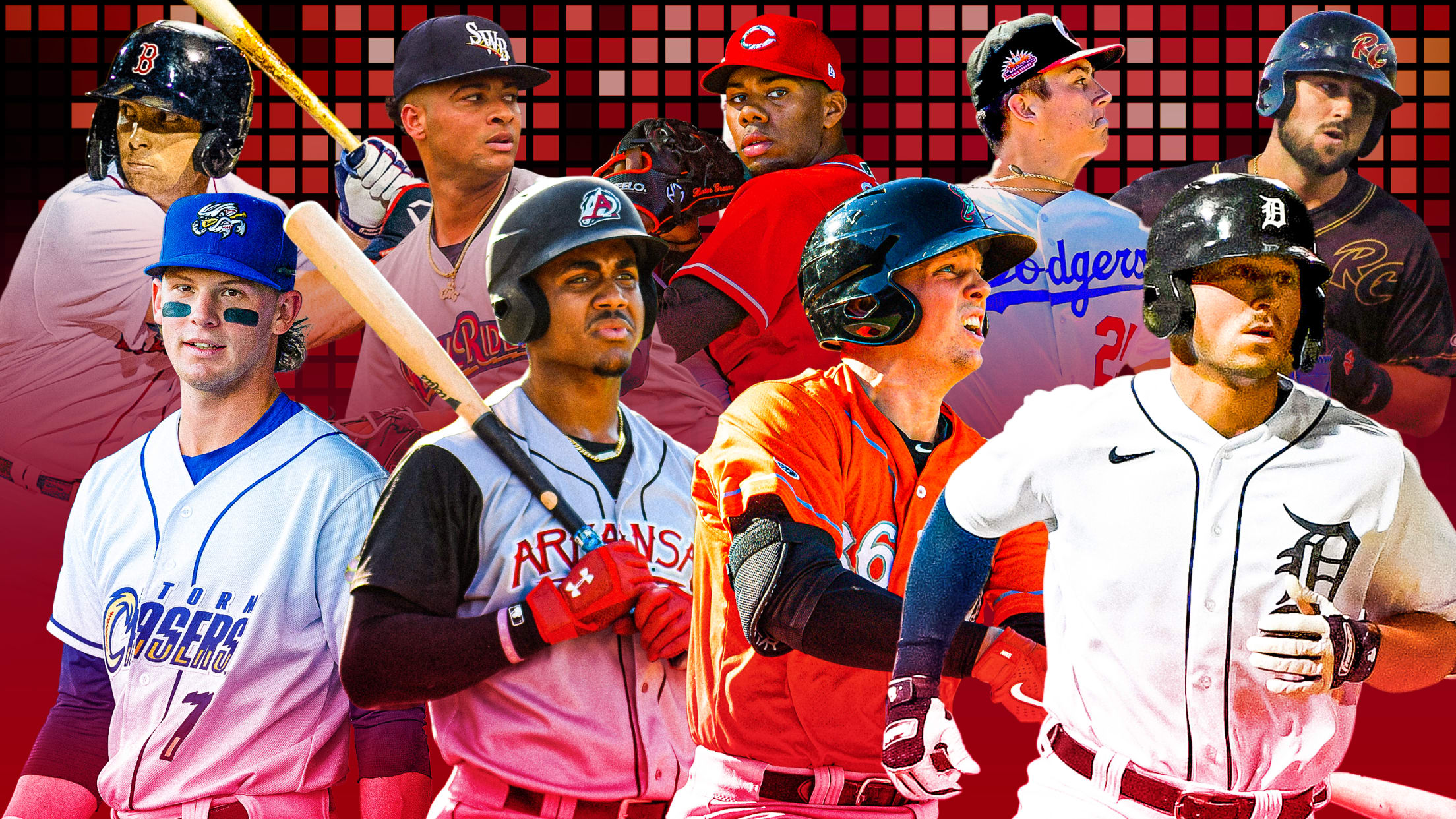 MLB officially announced the Rookie of the Year winners this week, with Randy Arozarena claiming the award in the American League and Jonathan India taking the honors in the National League. We're always looking toward the future here at MLB Pipeline, so we're already wondering about potential top rookie performers
Skip named bench coach; STL finalizes staff
Ward joins Cardinals as assistant hitting coach to serve behind Marmol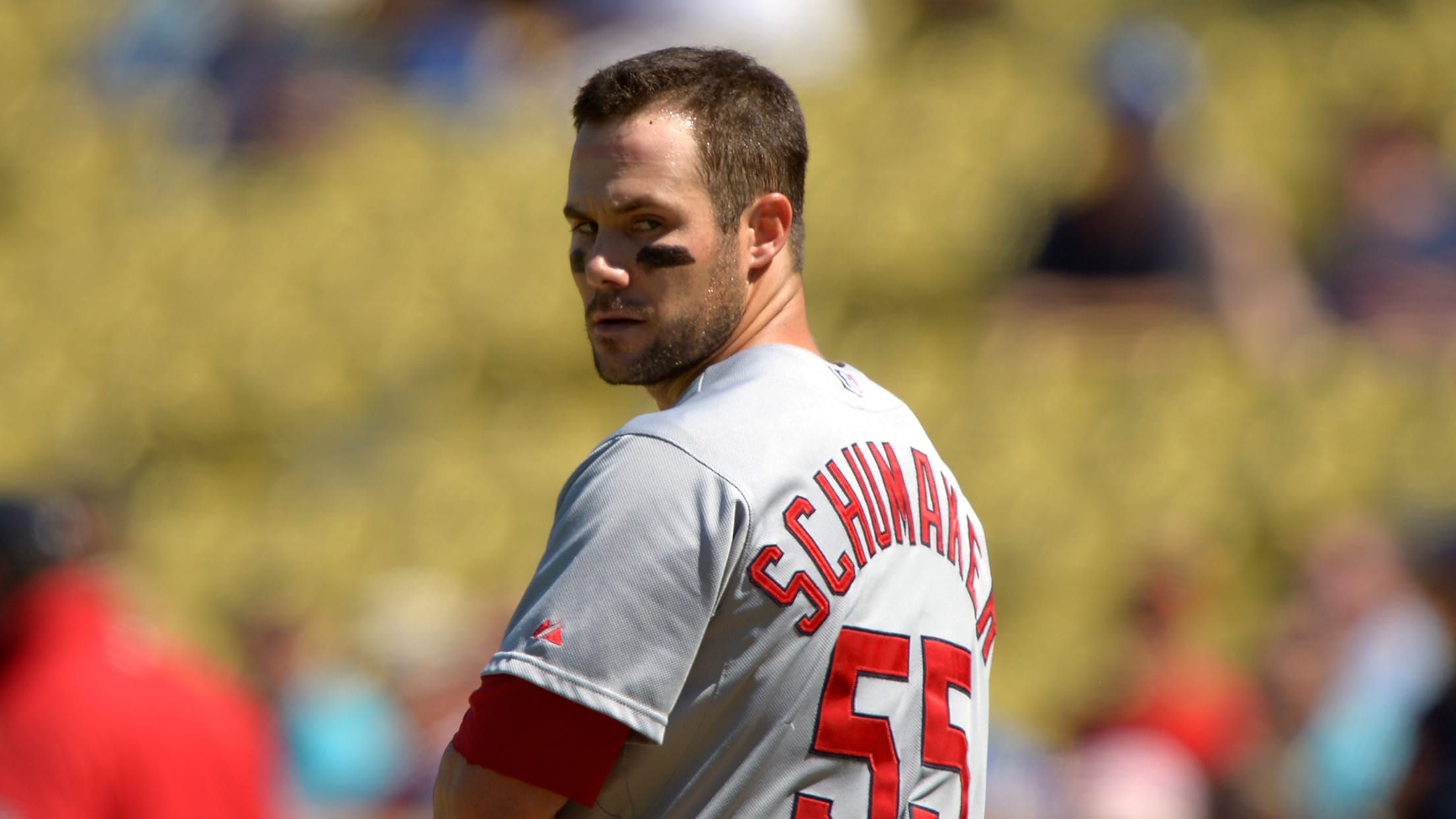 The Cardinals have welcomed a familiar face back to the fold. The team announced the return of Skip Schumaker to the organization as its big league bench coach on Monday, injecting another source of leadership behind newly minted manager Oliver Marmol -- and one who has spent time playing in
5th Platinum for Nolan; Cards' D best in NL
Third baseman wins fifth straight honor; club nets overall defensive award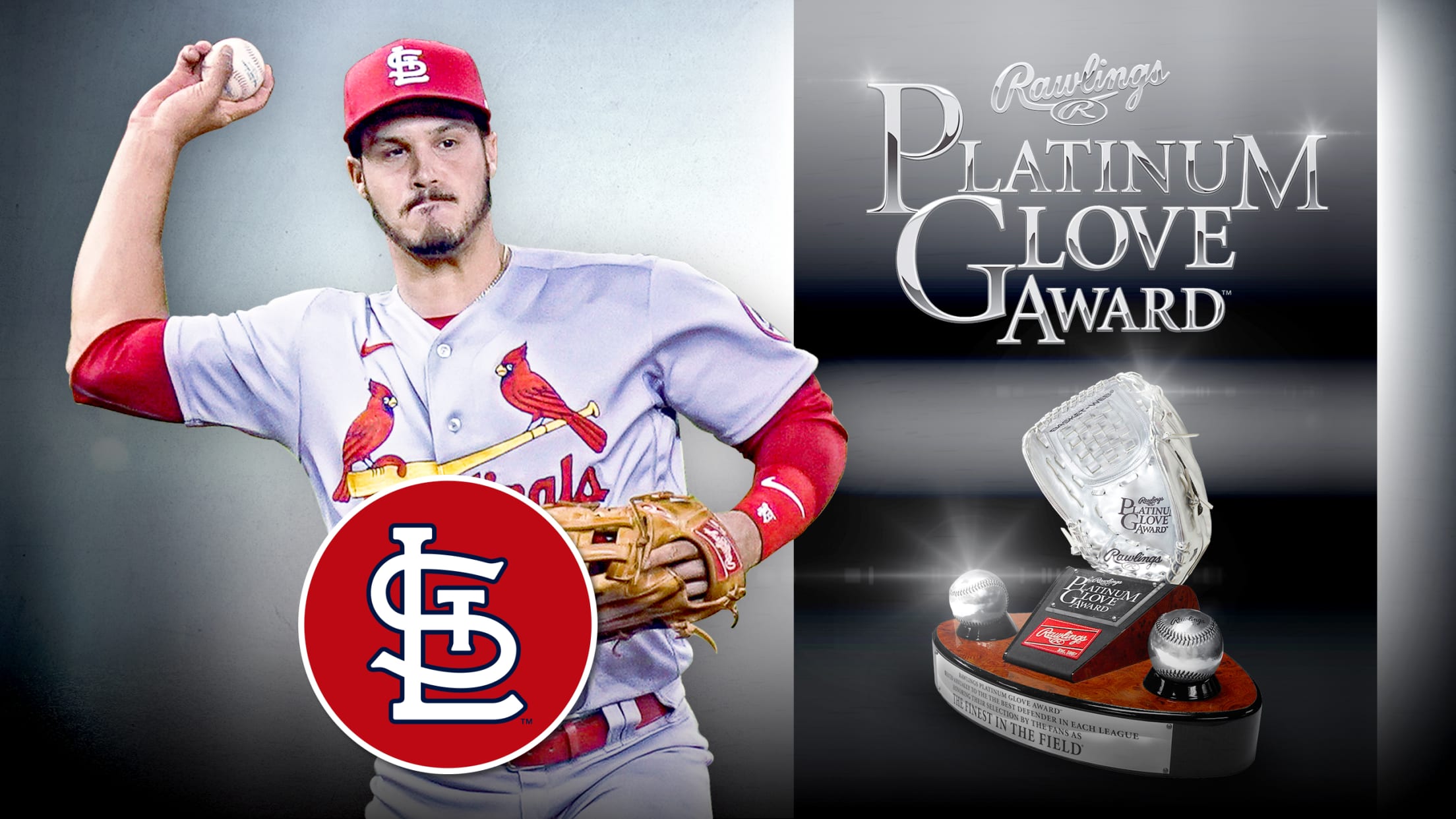 New location, same result. Cardinals third baseman Nolan Arenado on Friday was awarded the NL Platinum Glove, given to the top overall defensive player in the league, his fifth consecutive year capturing the hardware in his first season as a Redbird. And it should be no surprise that Arenado's Cardinals
1 big question facing each club this offseason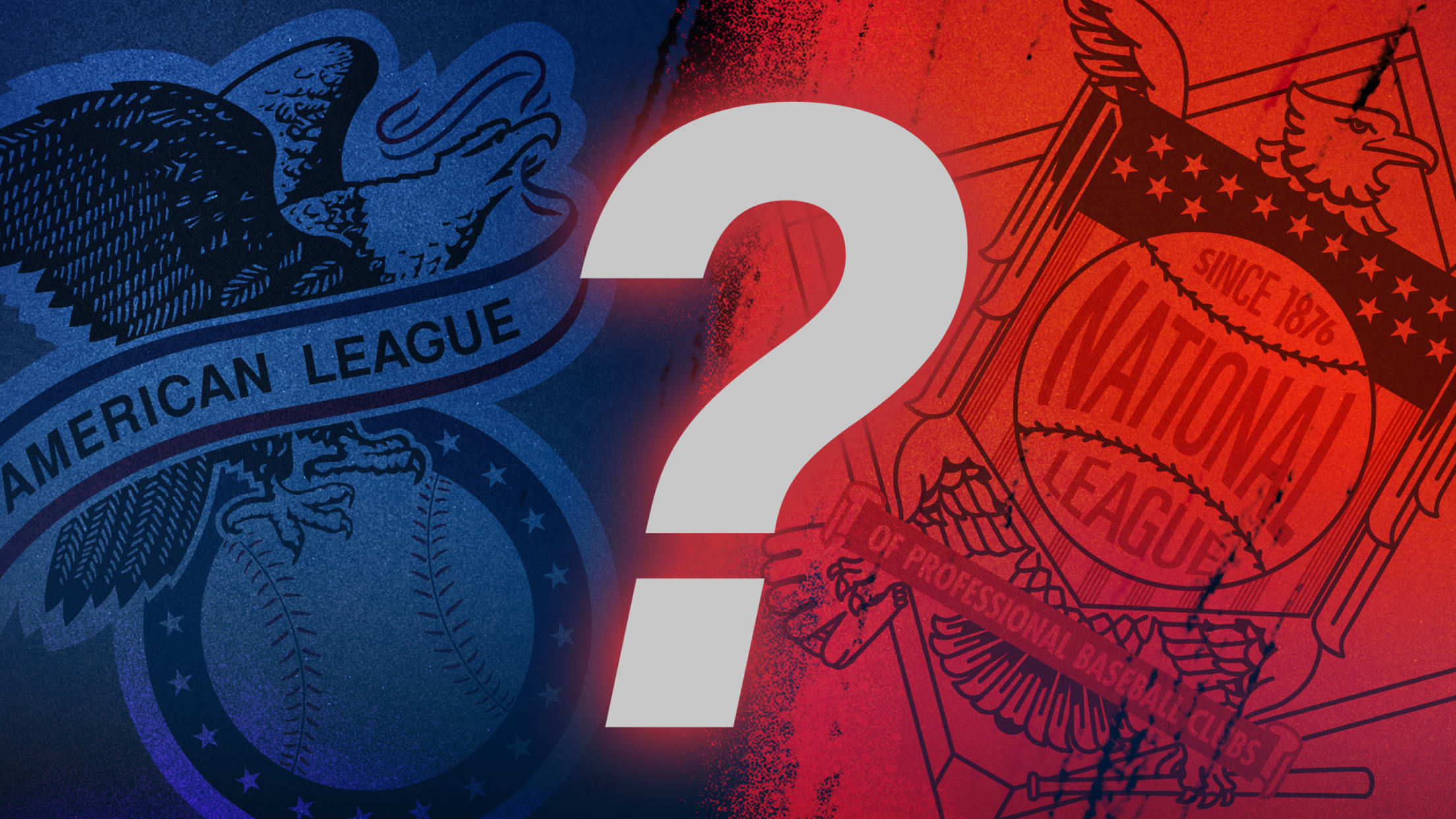 Every team has a ton of questions to be answered in the coming weeks and months: It's the offseason, after all. Some teams have more questions than others, but every team has at least one. It's usually a big one. With that in mind, we provide you with One Big
Waino throws strike at the fair, dunks 'clown'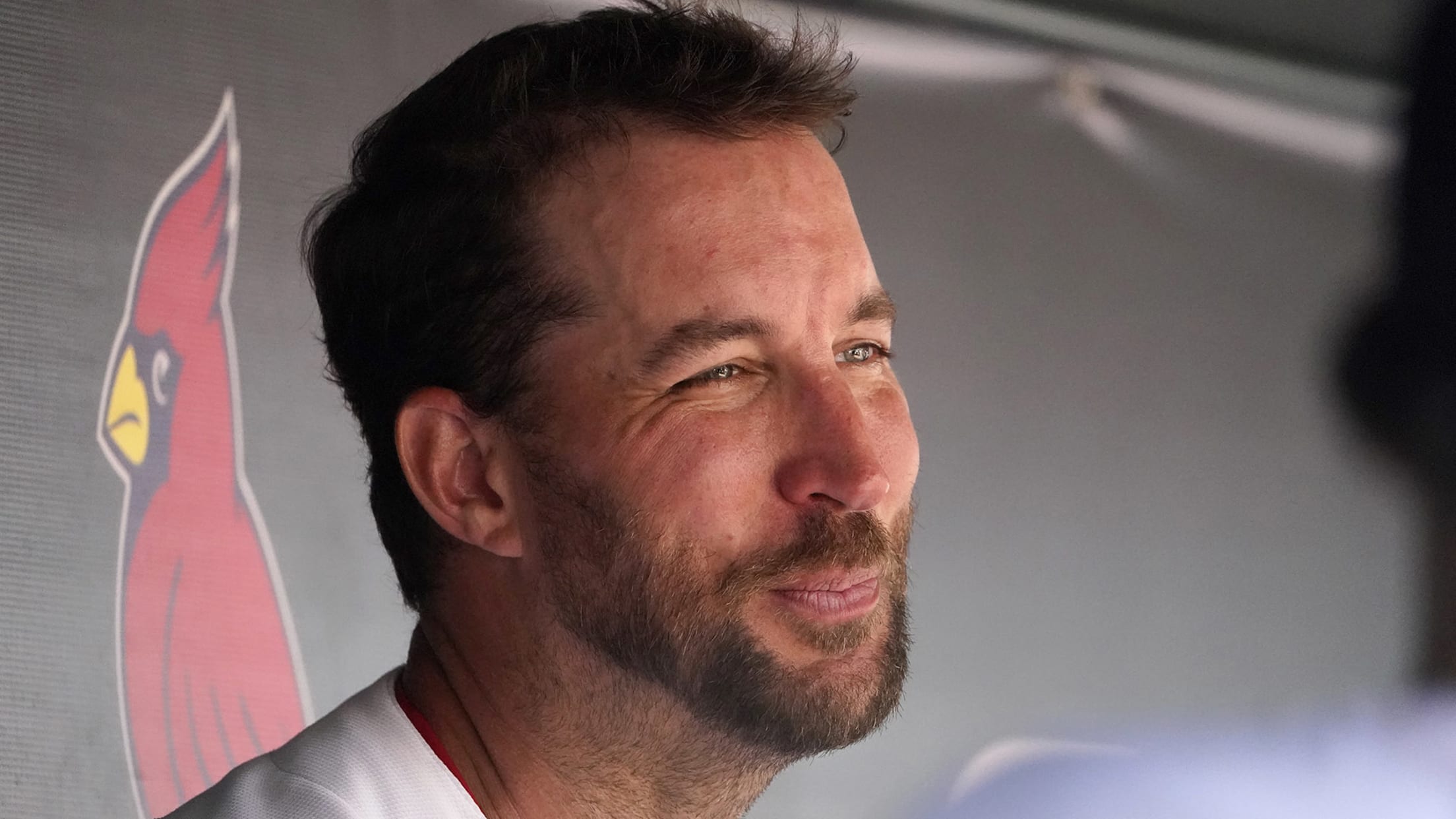 Cardinals veteran Adam Wainwright has been at this a long time, so he knows how to properly enjoy the offseason while also getting in a little extra work on his arm. As Waino tweeted out on Saturday night, "getting ready" for Spring Training before his 17th season with St. Louis