Top moments of Cards' 16-game win streak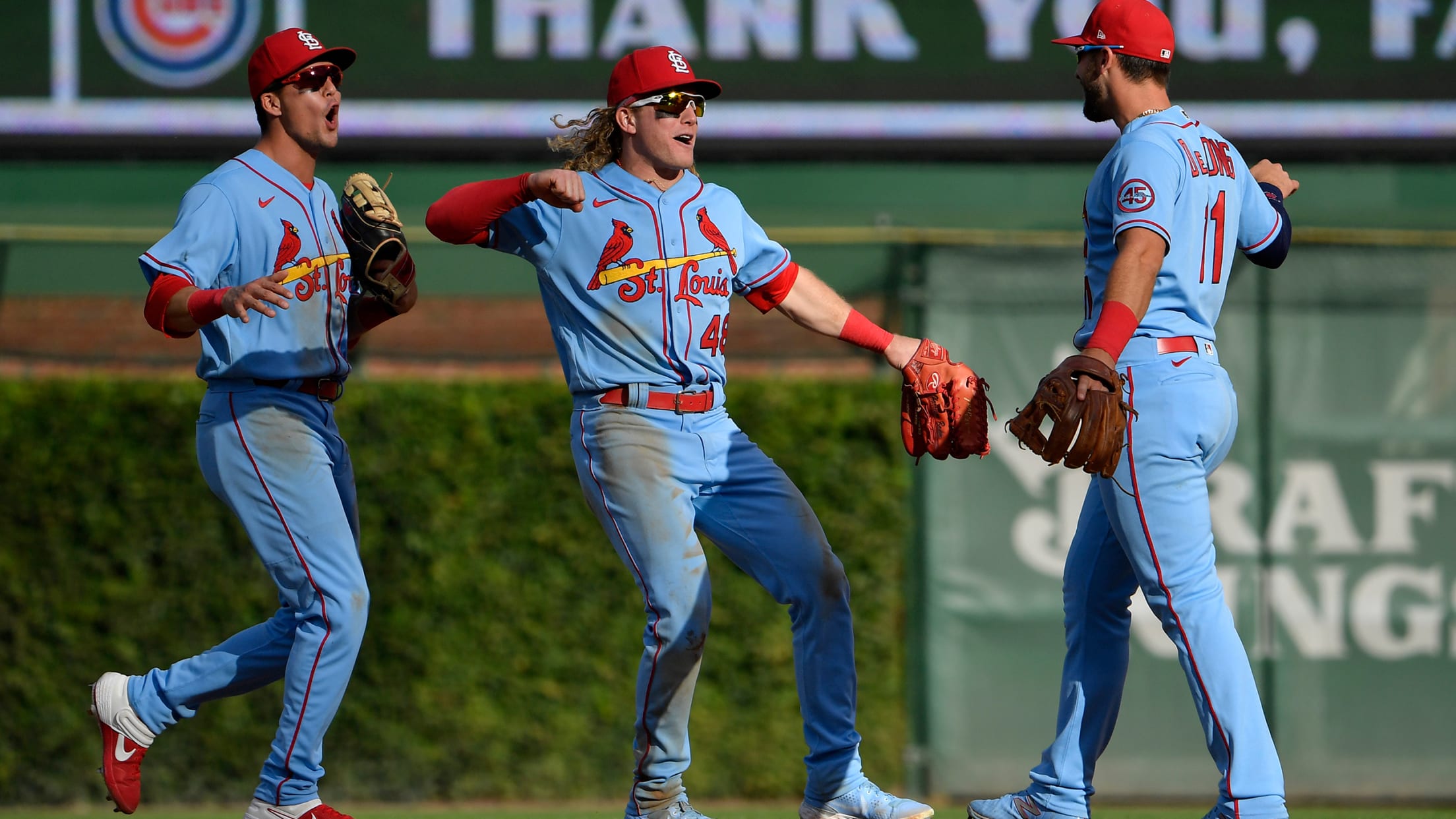 ST. LOUIS -- From May 30 to July 18 this season, it took the Cardinals 40 games to win 16. They have now won 16 games … in their last 16 tries. The Cards have packed a full season's worth of moments and memories into this historic win streak, one
Bader rolls to NL Player of the Week nod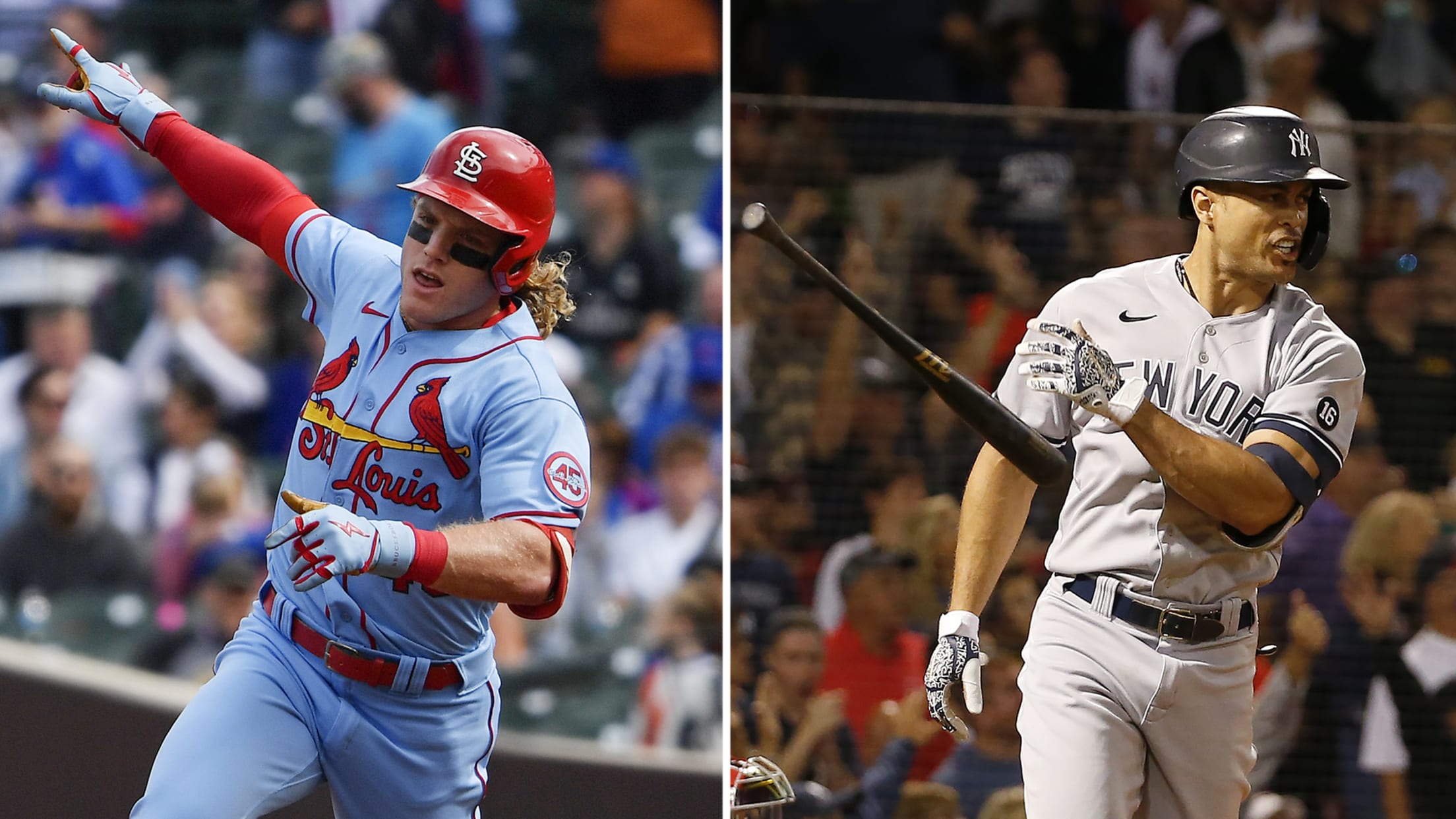 Cardinals outfielder Harrison Bader and Yankees outfielder Giancarlo Stanton have led their respective teams' recent surges toward the postseason. On Monday, they were named the Players of the Week presented by Chevrolet. Bader did it all for St. Louis last week, hitting .517 with three homers, two steals and a
Wild Card in reach as Cards' streak hits 16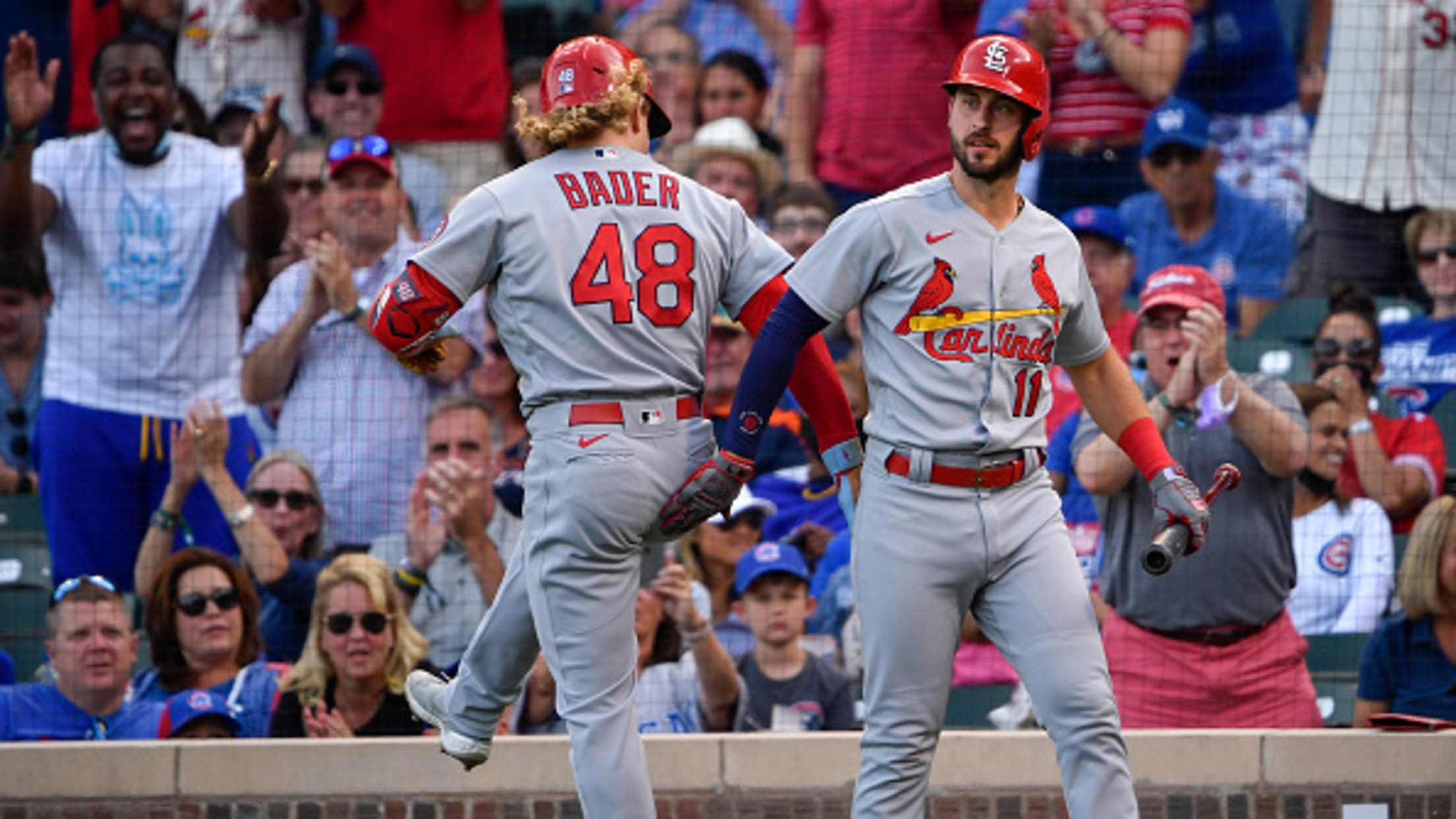 CHICAGO -- The Cardinals have won 16 games in a row. They have trimmed their magic number for a spot in the National League Wild Card Game, somehow, to a single game, after Sunday afternoon's wild, emotional and rulebook-laden 4-2 victory over the Cubs at Wrigley Field.
The wacky final outs in Cards' 16th win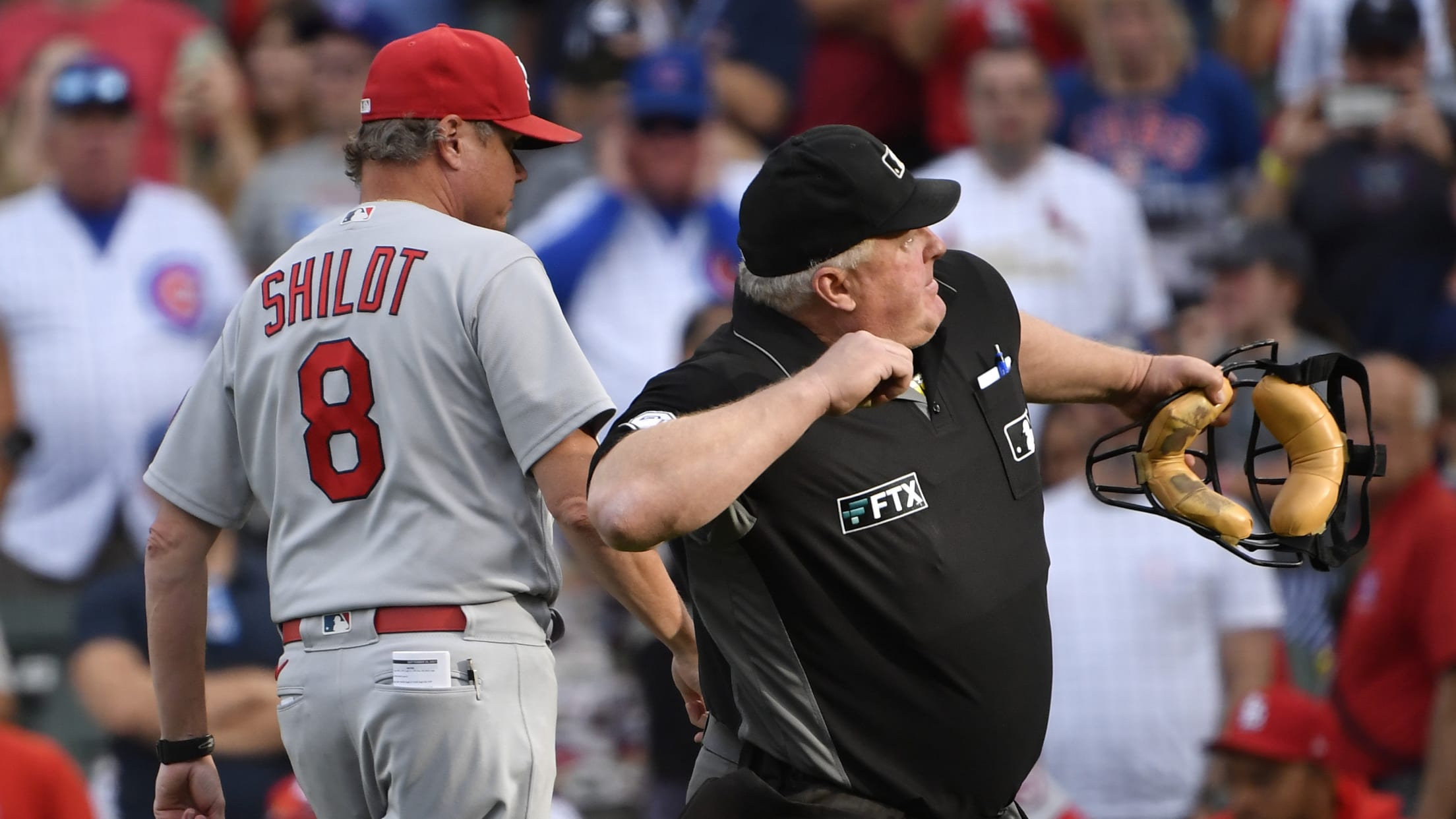 CHICAGO -- The Cardinals may have won their 16th straight game on Sunday with a 4-2 victory over the Cubs, but they didn't get there without a little controversy. With one out and runners on first and second in the bottom of the ninth, the Cubs' Frank Schwindel lofted a
Stats and facts behind Cards' 16-game streak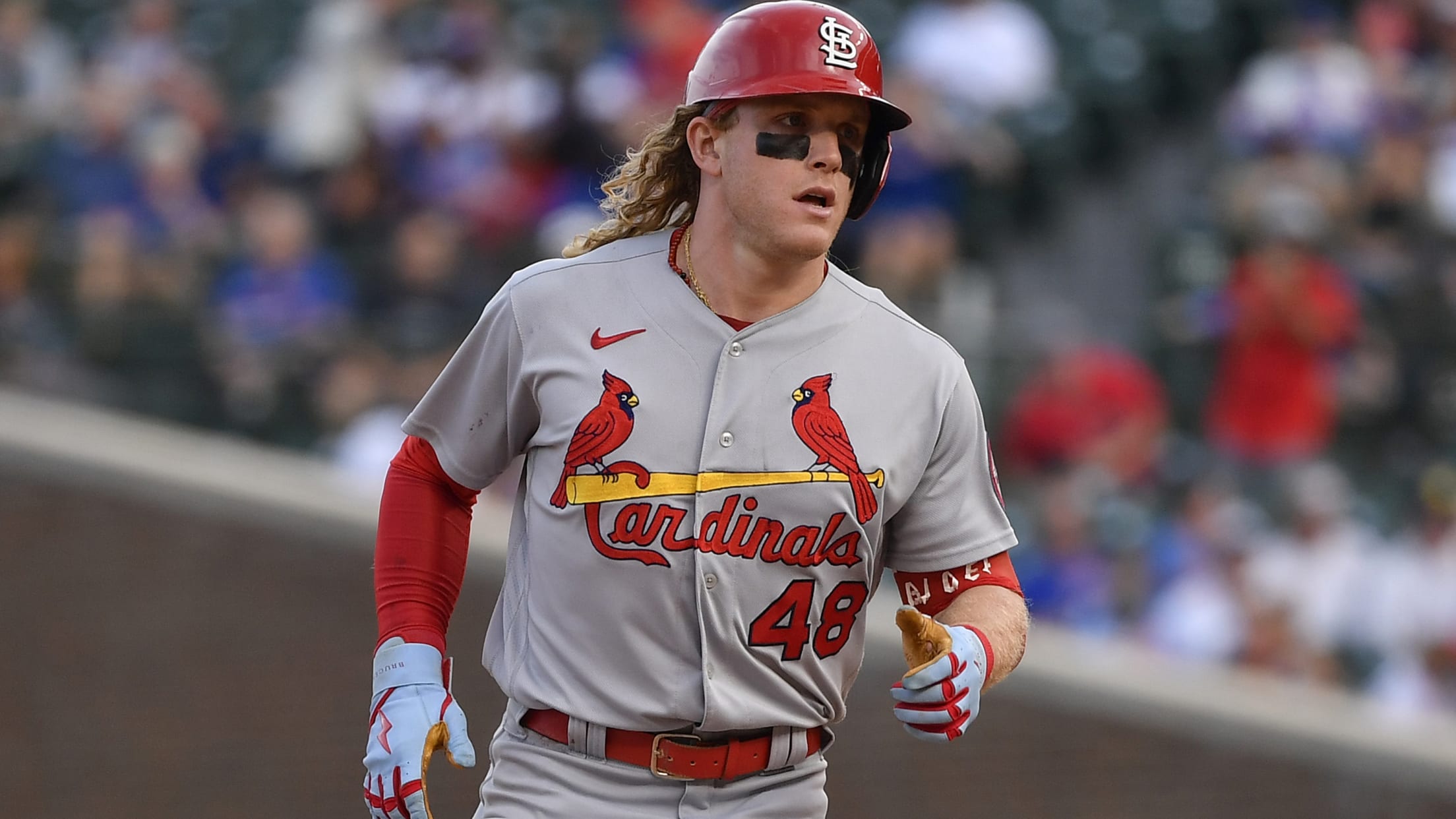 The Cardinals simply refuse to lose. The Redbirds won their 16th consecutive game Sunday, extending a franchise record since the club joined the National League in 1892. A team that was on the outside of the playoff picture looking in as September began now could clinch a postseason berth in
What's ahead? Cards' final week FAQ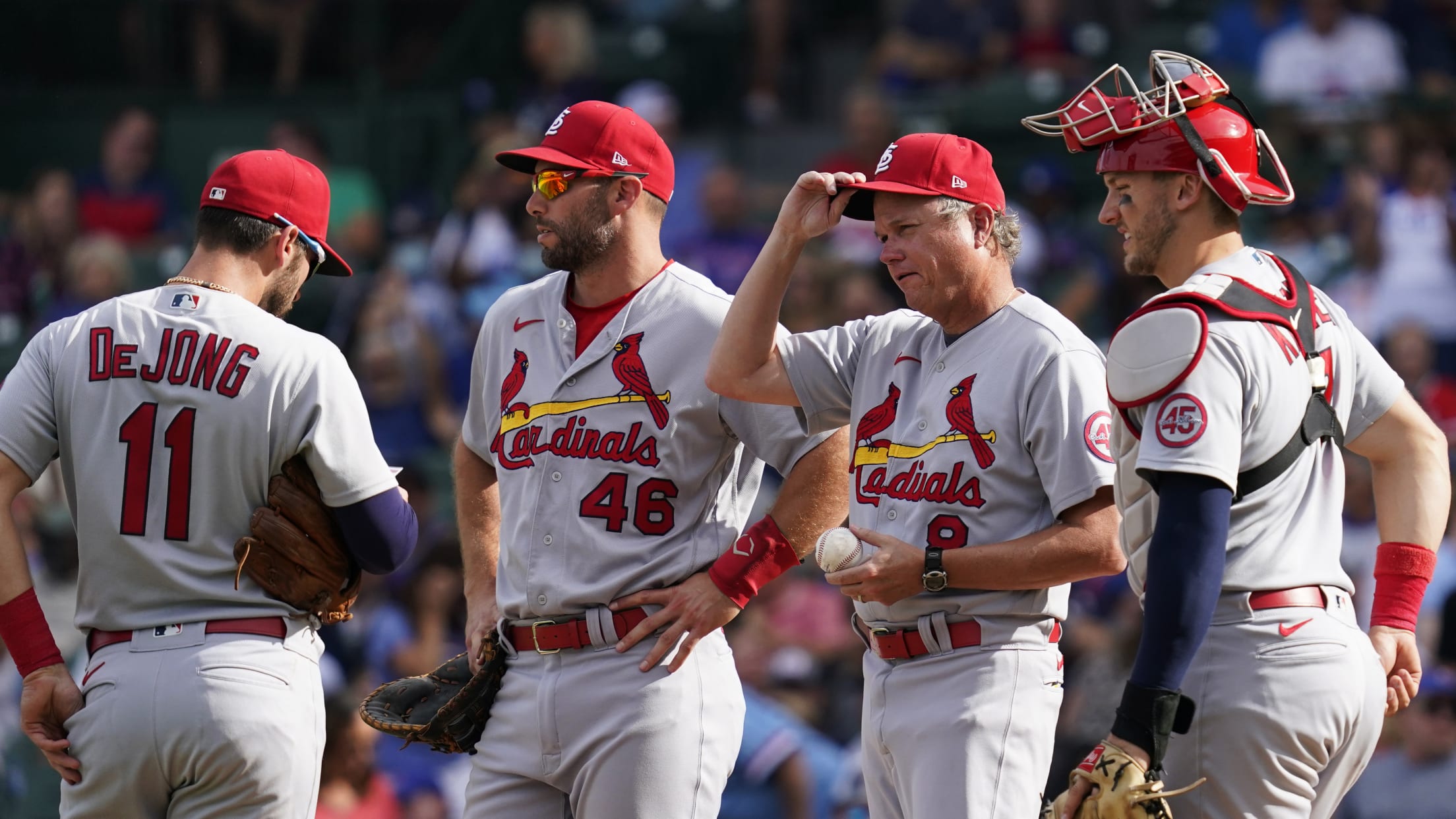 ST. LOUIS -- The Cardinals went from barely sniffing the National League Wild Card chase, to making it seem like they would need all 162 games to clinch a berth to now potentially having a week to set themselves up for the NL Wild Card Game. Sixteen consecutive wins --
Stat of the Day: Friendly Confines for homers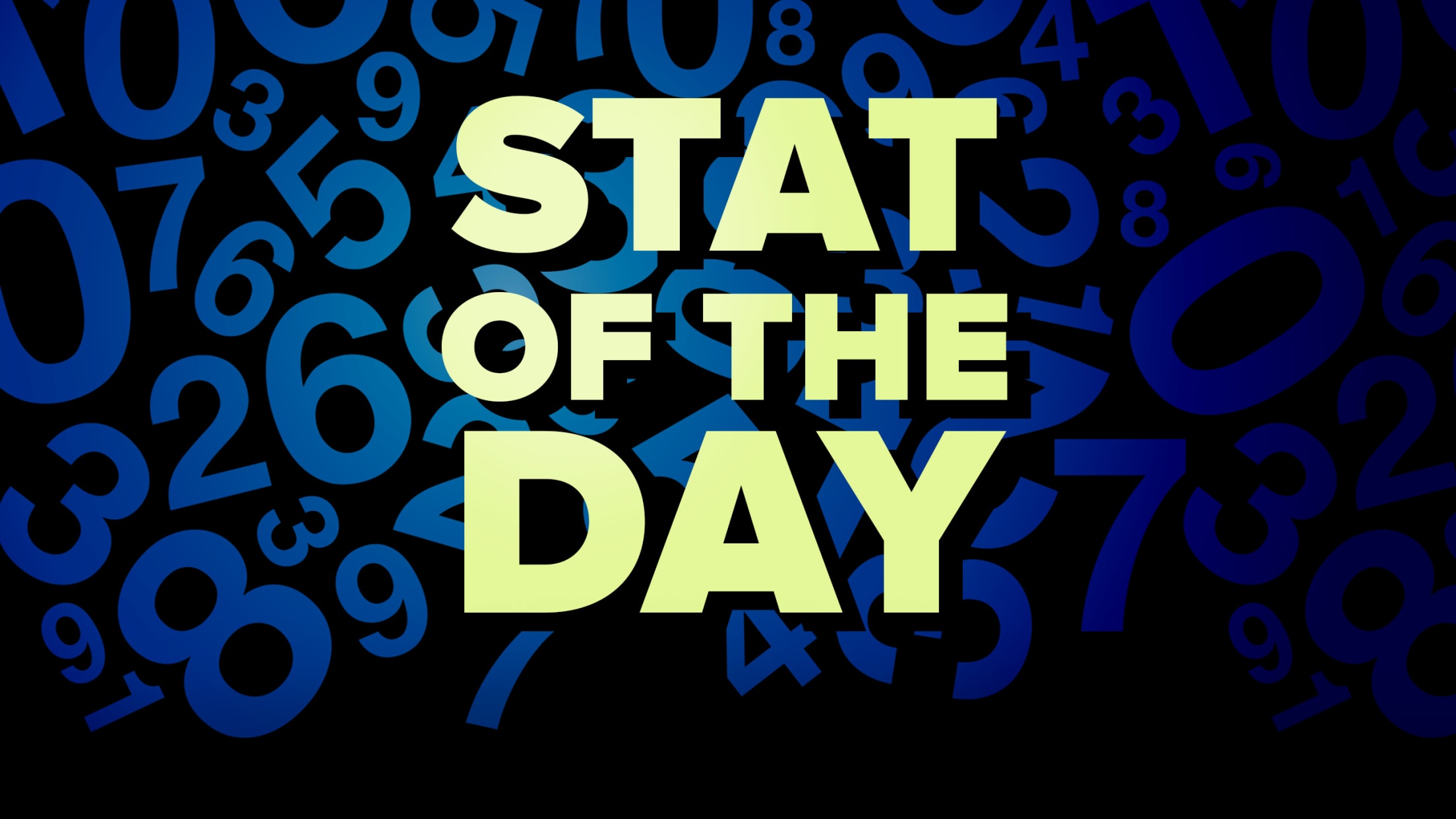 MLB.com is keeping track of a Stat of the Day for the Cardinals this season, highlighting a unique, interesting or fun nugget from each game. • Cardinals Stat of the Day: August 2021
Injuries & Moves: Hicks' surprise rehab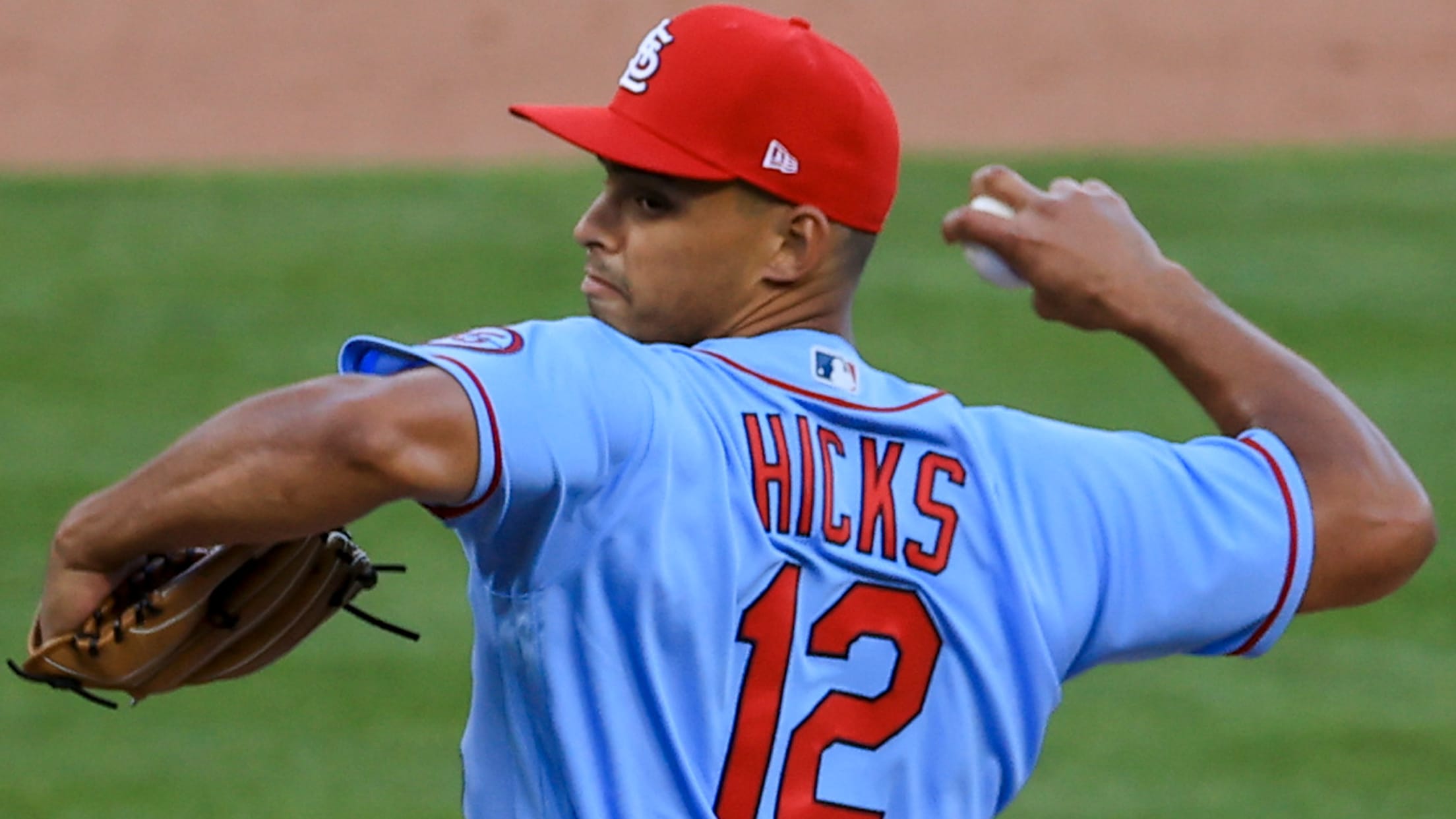 Keep track of the Cardinals' recent transactions and injury updates throughout the season.
FINAL WEEK! How contenders line up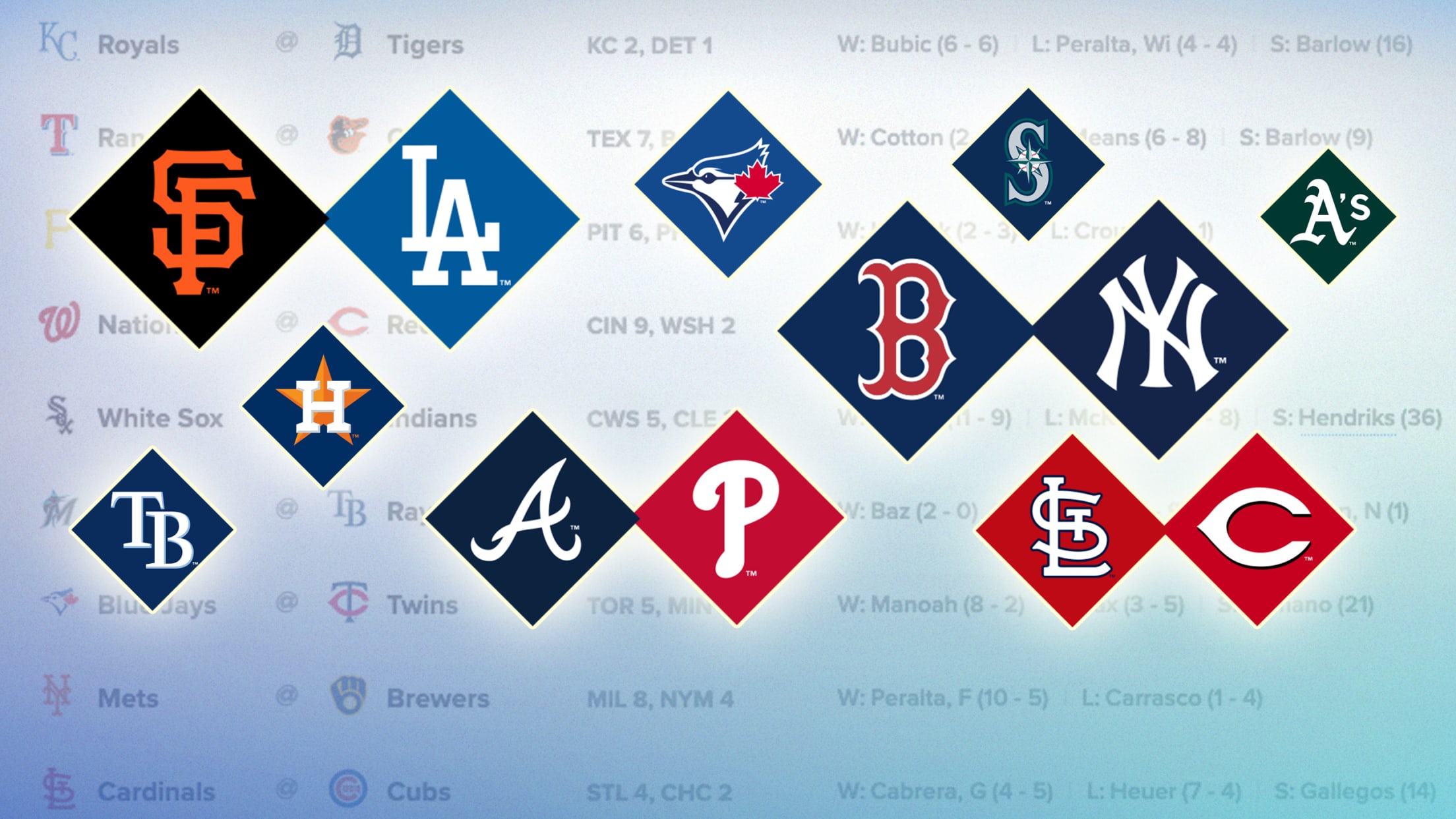 The goal remains simple for every remaining postseason contender: Win every game possible, and let the rest take care of itself. No matter if it's an October-bound club or an also-ran left on the schedule, teams still have to take care of business. That schedule can sometimes make a tiny
Classic Cardinals card: Hornsby's .424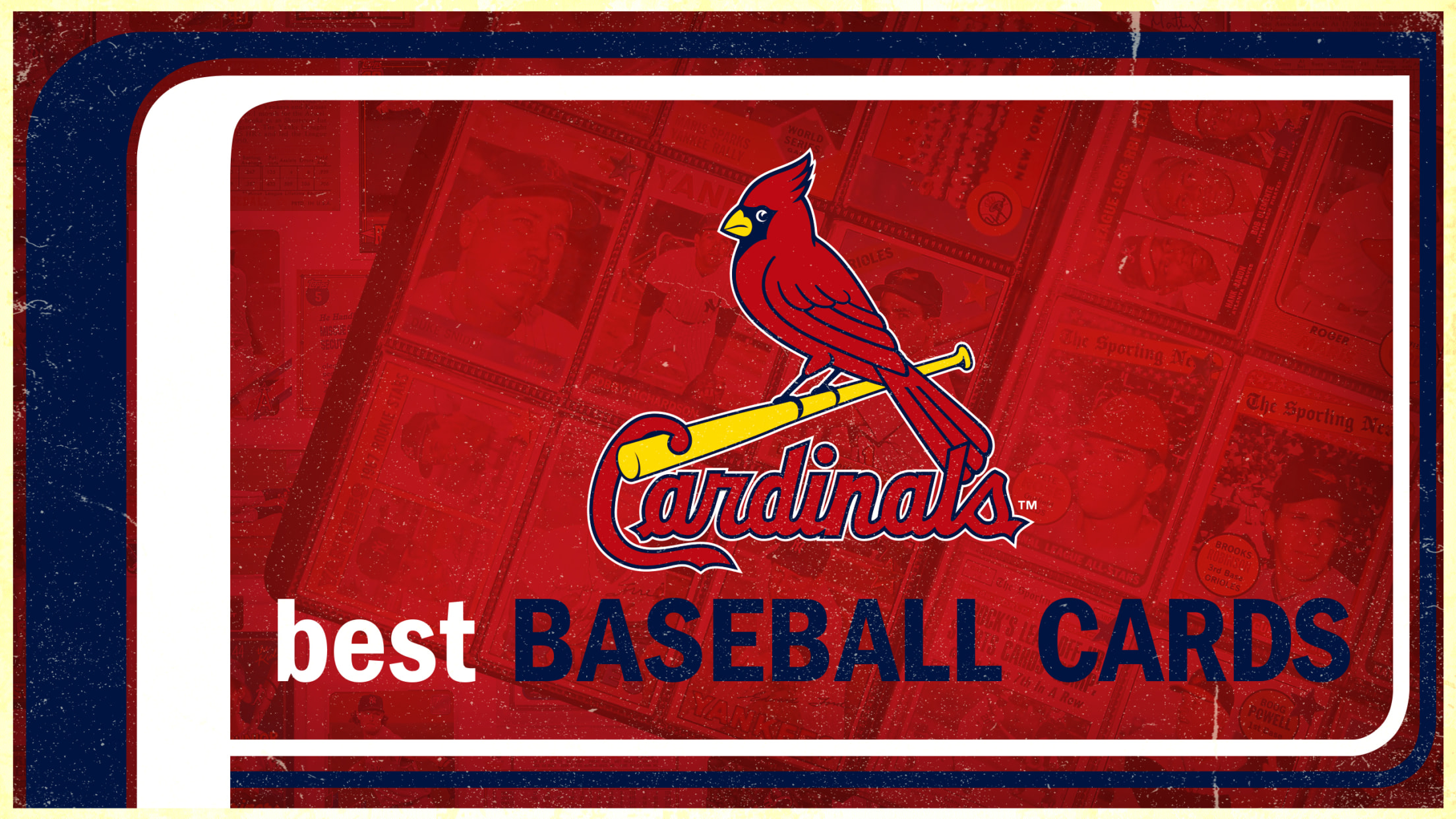 As part of the celebration of the 70th anniversary of Topps baseball cards, we've asked fans (as well as our staff) to submit their all-time favorite baseball cards, and we've broken them down by team. We'll be revealing submissions regularly throughout the season, ranging from the famous to the weird,
Power Rankings: Down to the wire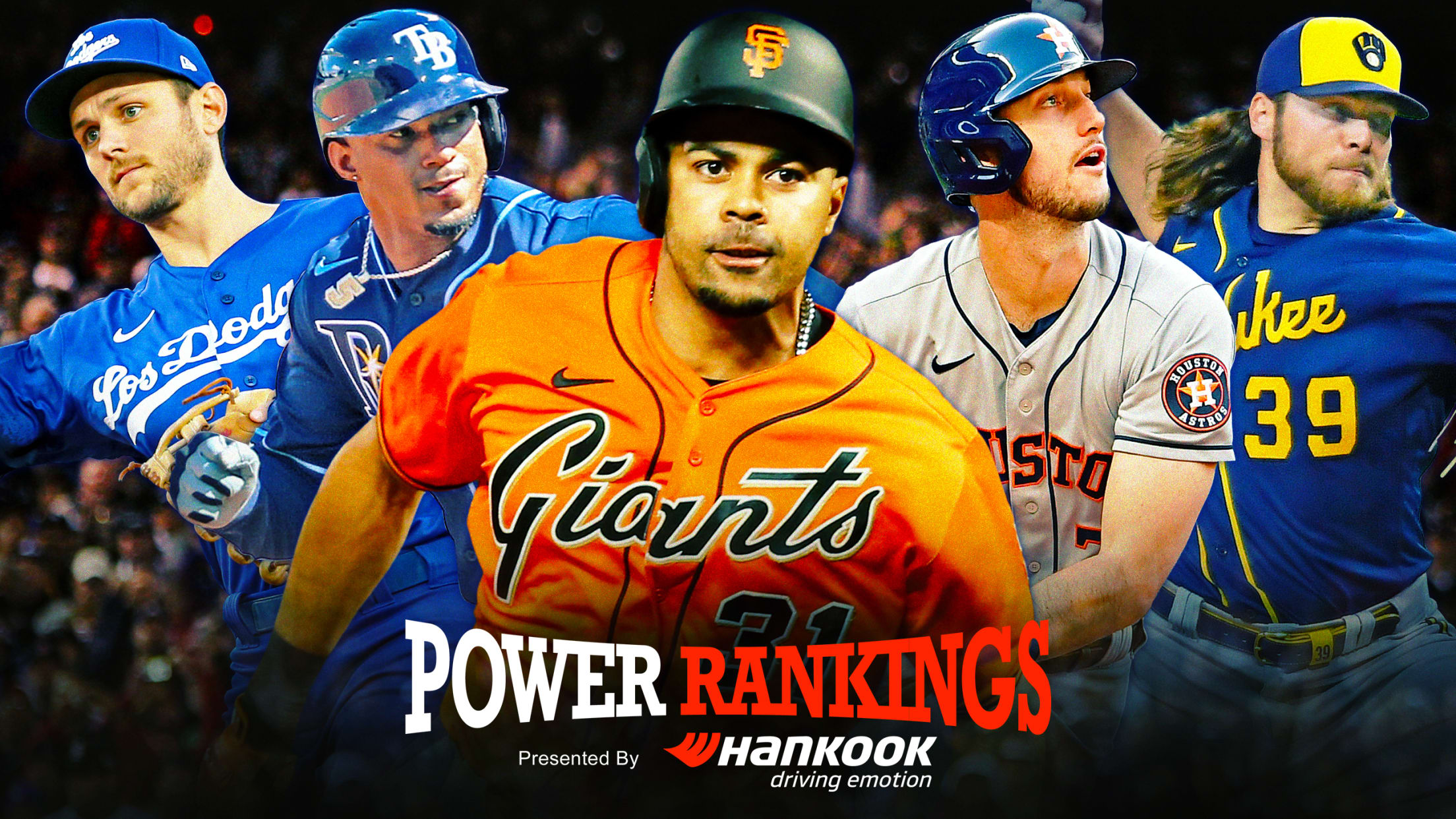 Teams are clinching postseason positions now as we enter the final week of the regular season, and that's solidifying their spot in the top tier of the MLB.com Power Rankings. The Rays, who clinched their second straight American League East title on Saturday with a win over the Marlins in
1 thing to watch in final week for each team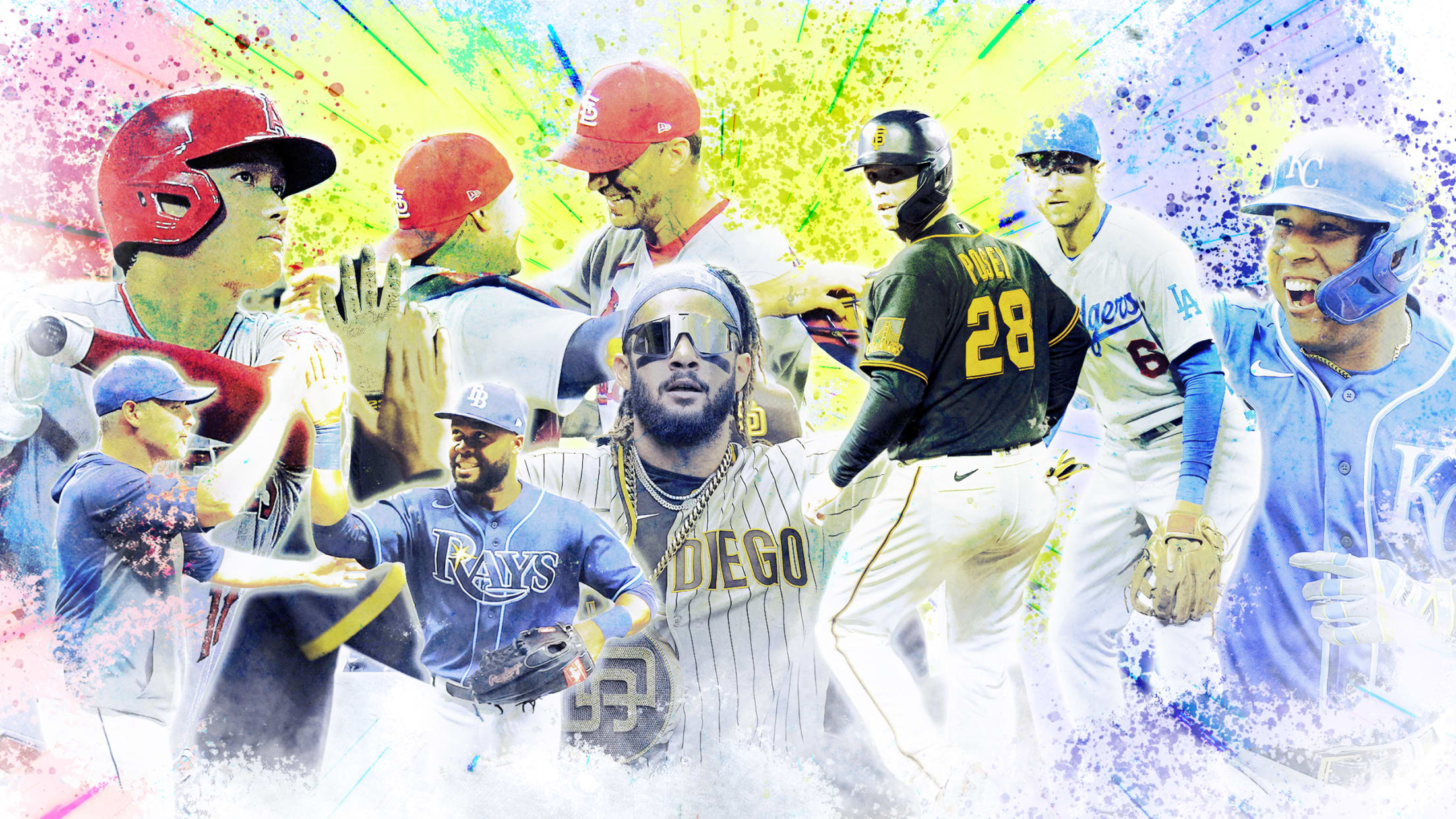 It breaks my heart to say this, but: There is only one week left in the regular season. Can you believe it? The postseason will be wonderful, but after Sunday, it's going to be until next March that every Major League Baseball team plays on the same day. That is
Cards set club mark with 15th straight win
St. Louis rallies behind Bader's big day, dazzling D to cut magic number for WC berth to 3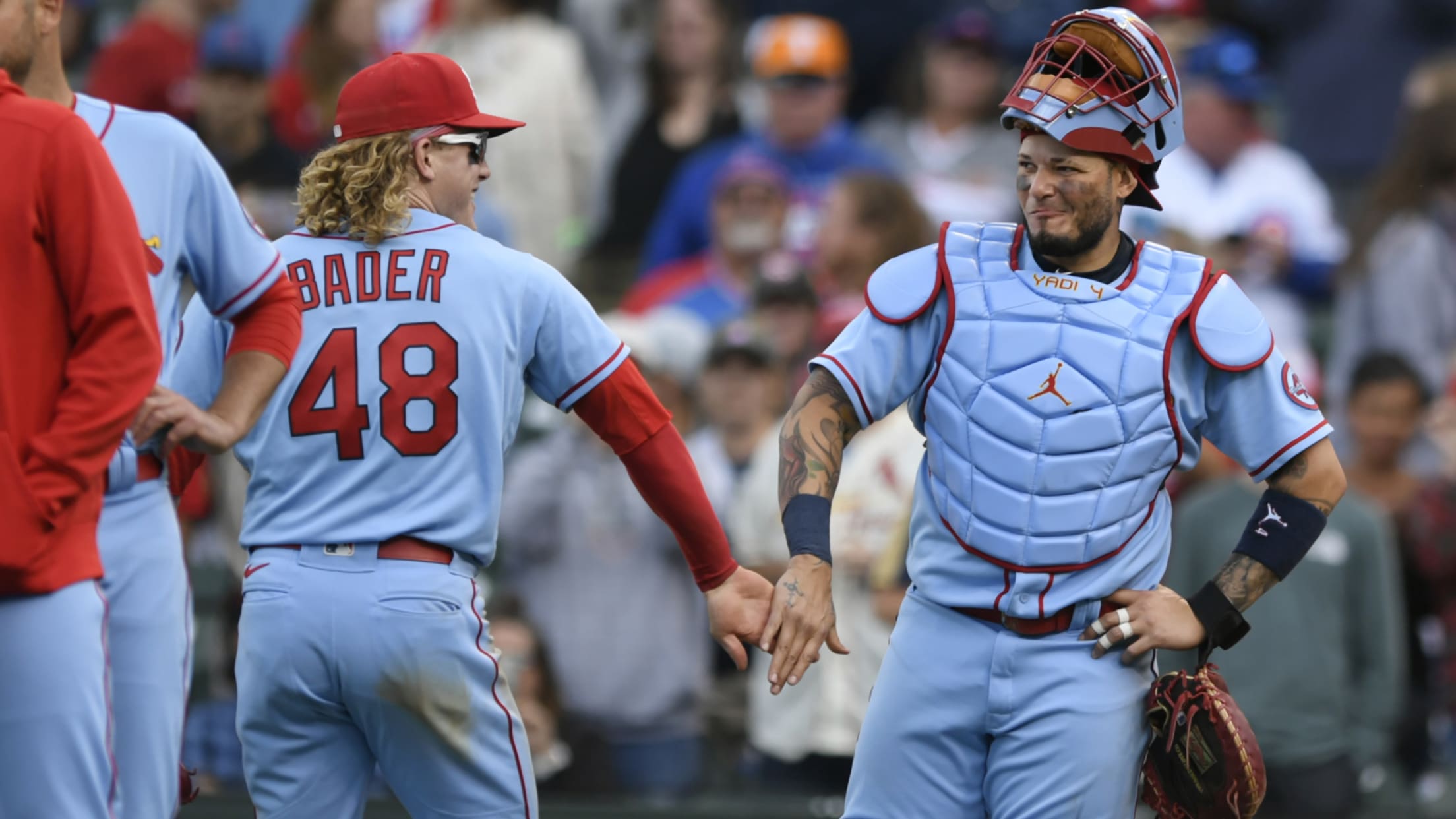 CHICAGO -- The ball off Rafael Ortega's bat took one hop into Paul Goldschmidt's Gold Glove. He fired home to Yadier Molina's, who fired it into Nolan Arenado's for the first out. Quickly and instinctually, Harrison Bader entered the fray from center field while T.J. McFarland, the pitcher, was "spinning
Cards escape inning with one-of-a-kind DP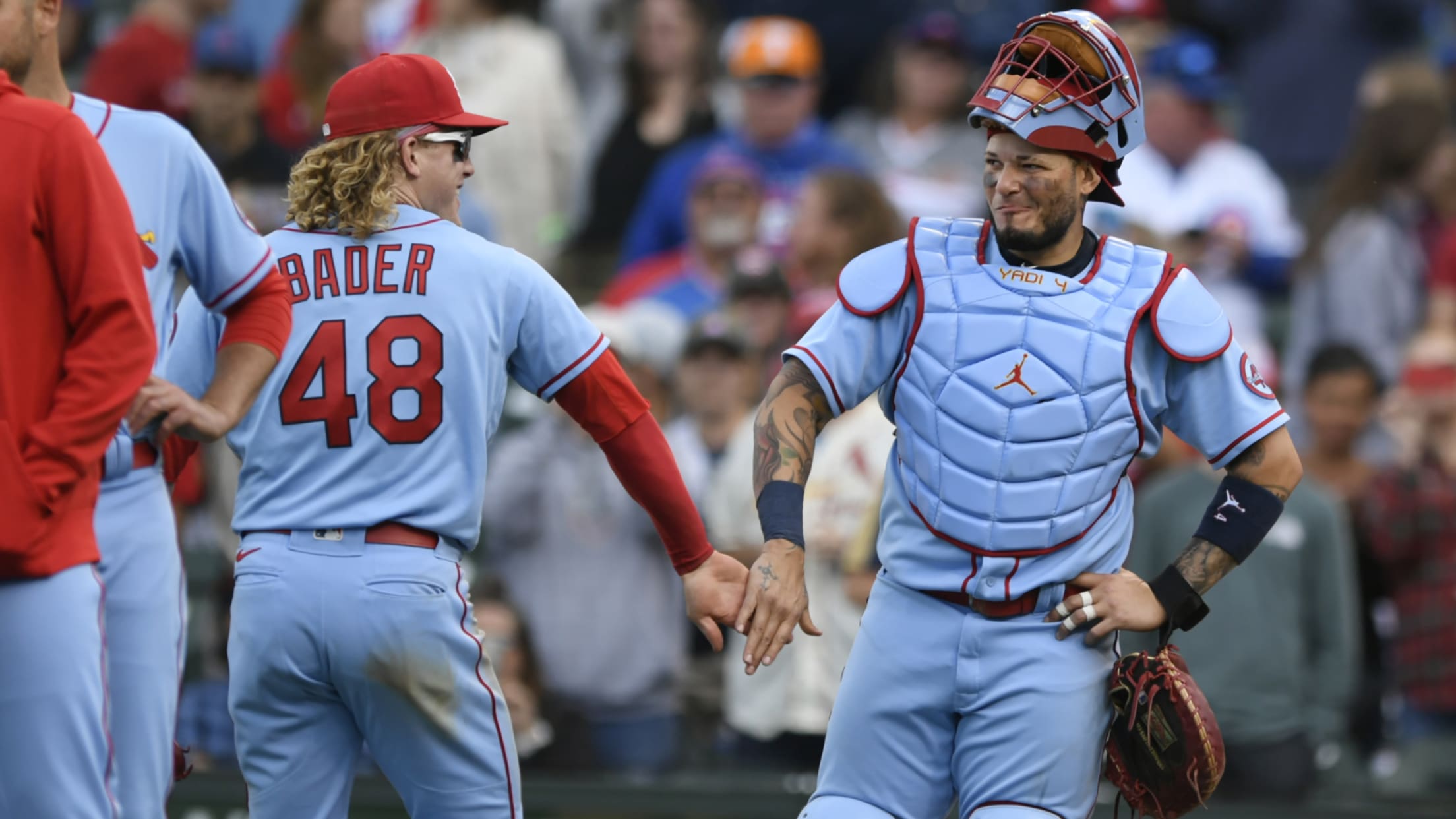 From the big home runs and strikeouts to all the little plays in between, the Cardinals are doing everything right during their Modern Era franchise record 15-game win streak. And it was one of those little plays that came up huge during St. Louis' 8-5 triumph over the Cubs for
14 wins in a row! Cards tie 1935 club record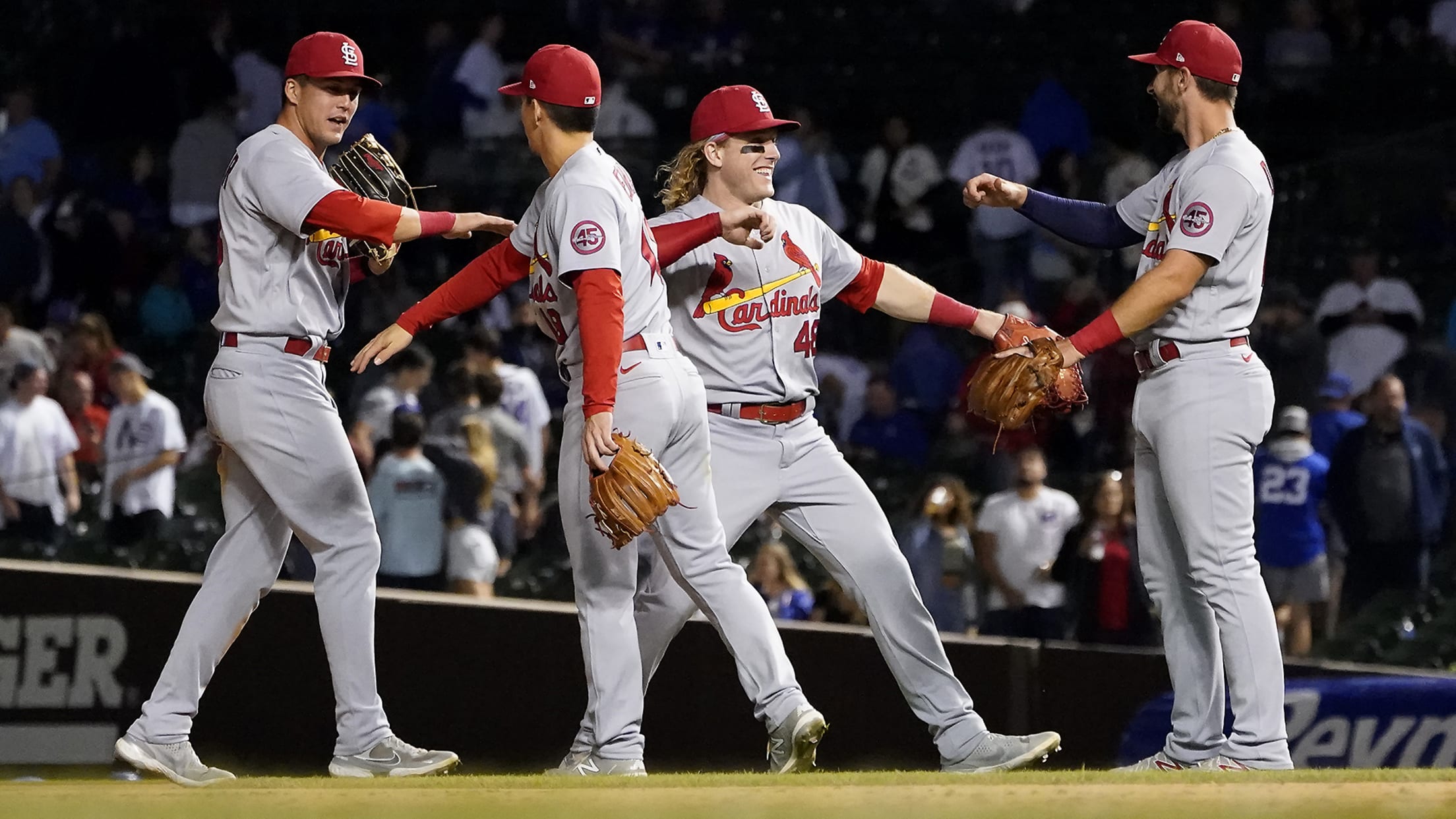 CHICAGO -- The game in which the 1935 Cardinals set the franchise record with their 14th consecutive victory came with Pepper Martin batting leadoff against the Boston Braves, crossing the plate twice in support of starting pitcher Paul Dean, who threw a complete game. That Gashouse Gang played just two
Cards boast 30-HR trio as win streak hits 13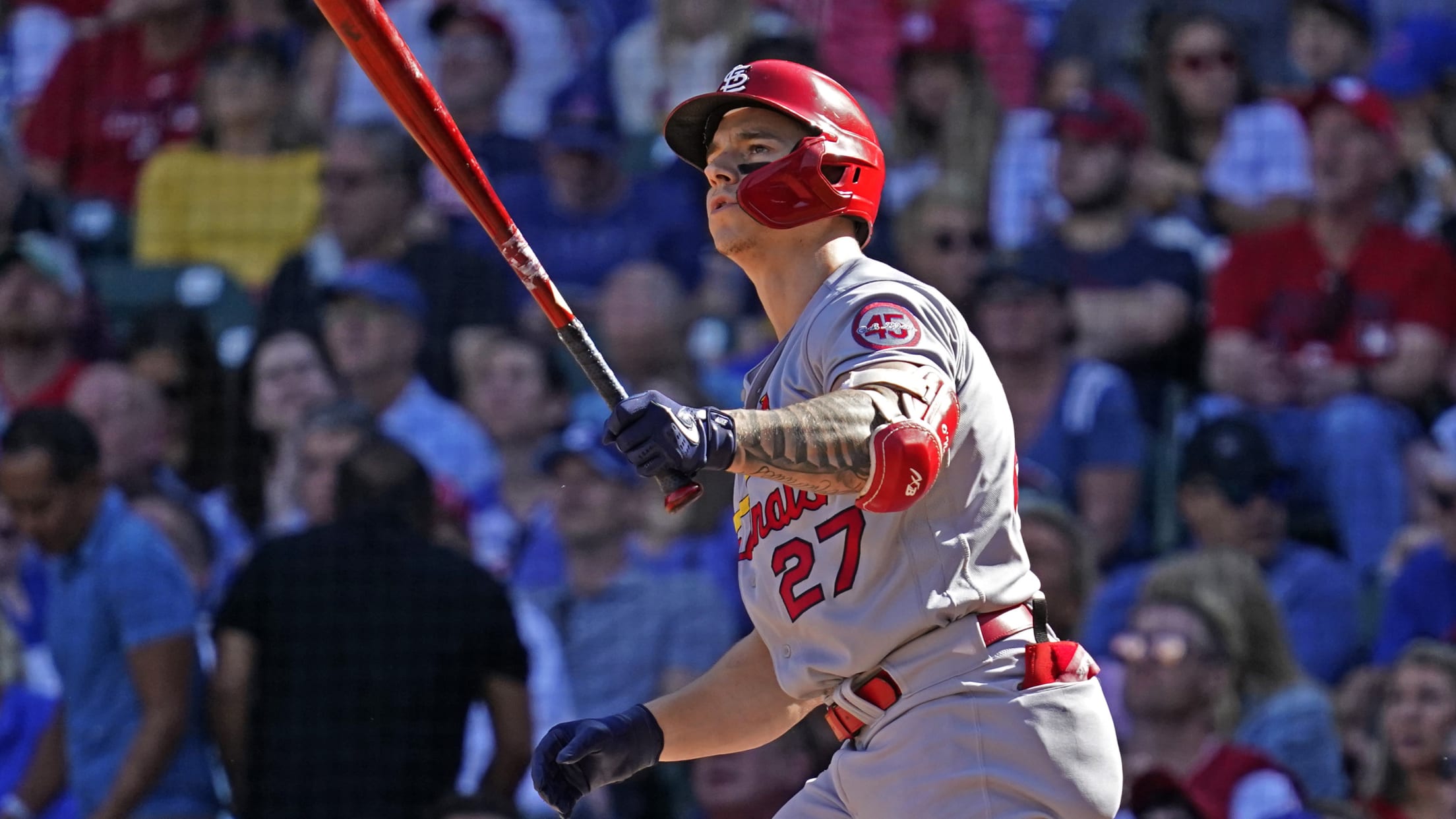 CHICAGO -- Tyler O'Neill saw Paul Goldschmidt hit his 30th home run of the season in the Cards' 8-5 win over the Cubs on Friday afternoon in Game 1 of a split doubleheader. Goldschmidt lofted a third-inning shot halfway up the bleachers in center field, and O'Neill wanted to join
Cards win 12th straight, Goldy gets 'smooch'
Waino on slugger's heroics: 'I gave Goldschmidt a big ol' smooch on the top of his head'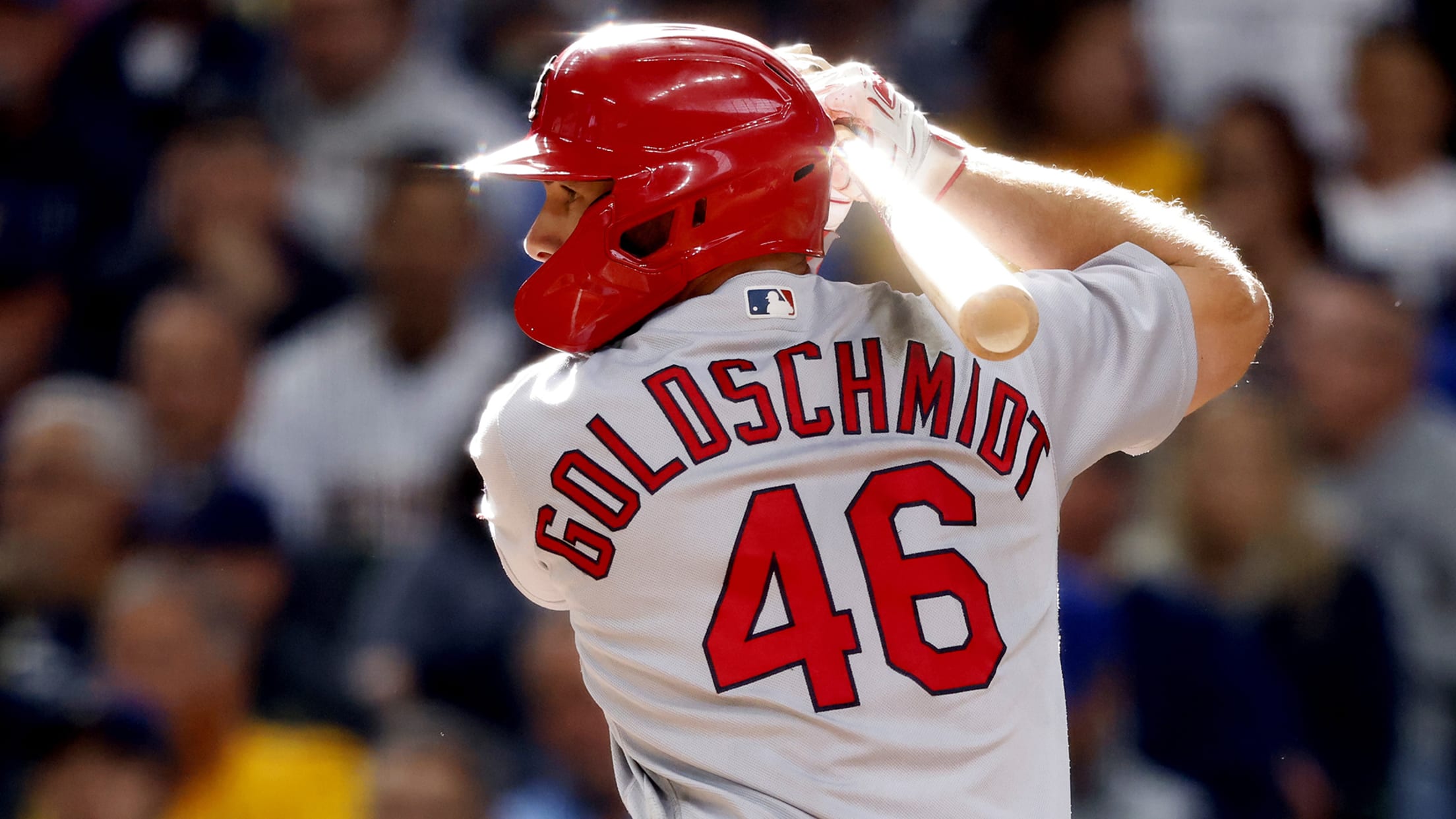 MILWAUKEE -- The crack of the ball hitting Paul Goldschmidt's bat in the ninth inning on Thursday afternoon was so loud that even if you weren't watching the game, you didn't need to look up to know where the ball was headed. Brewers left fielder Christian Yelich got up from
Waino pads standout résumé with 2,000th K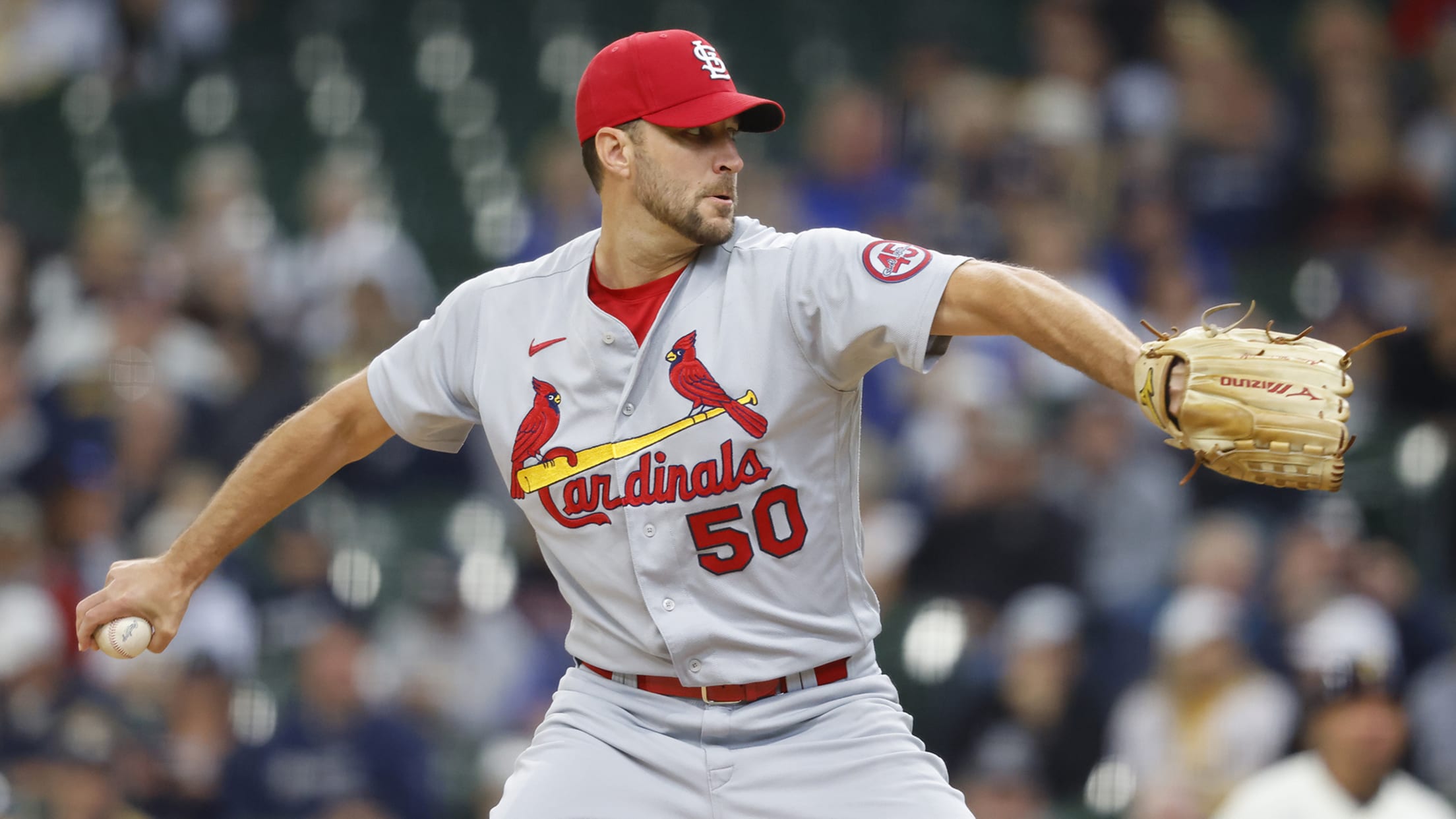 MILWAUKEE -- Adam Wainwright and Brewers third baseman Luis Urías were stuck in a furious battle in the fourth inning on Thursday afternoon. After the count reached 2-2, neither Wainwright nor Urías would give in. Wainwright refused to throw ball three, and Urías made sure to get a piece of
Liberatore fans 7 over 5 IP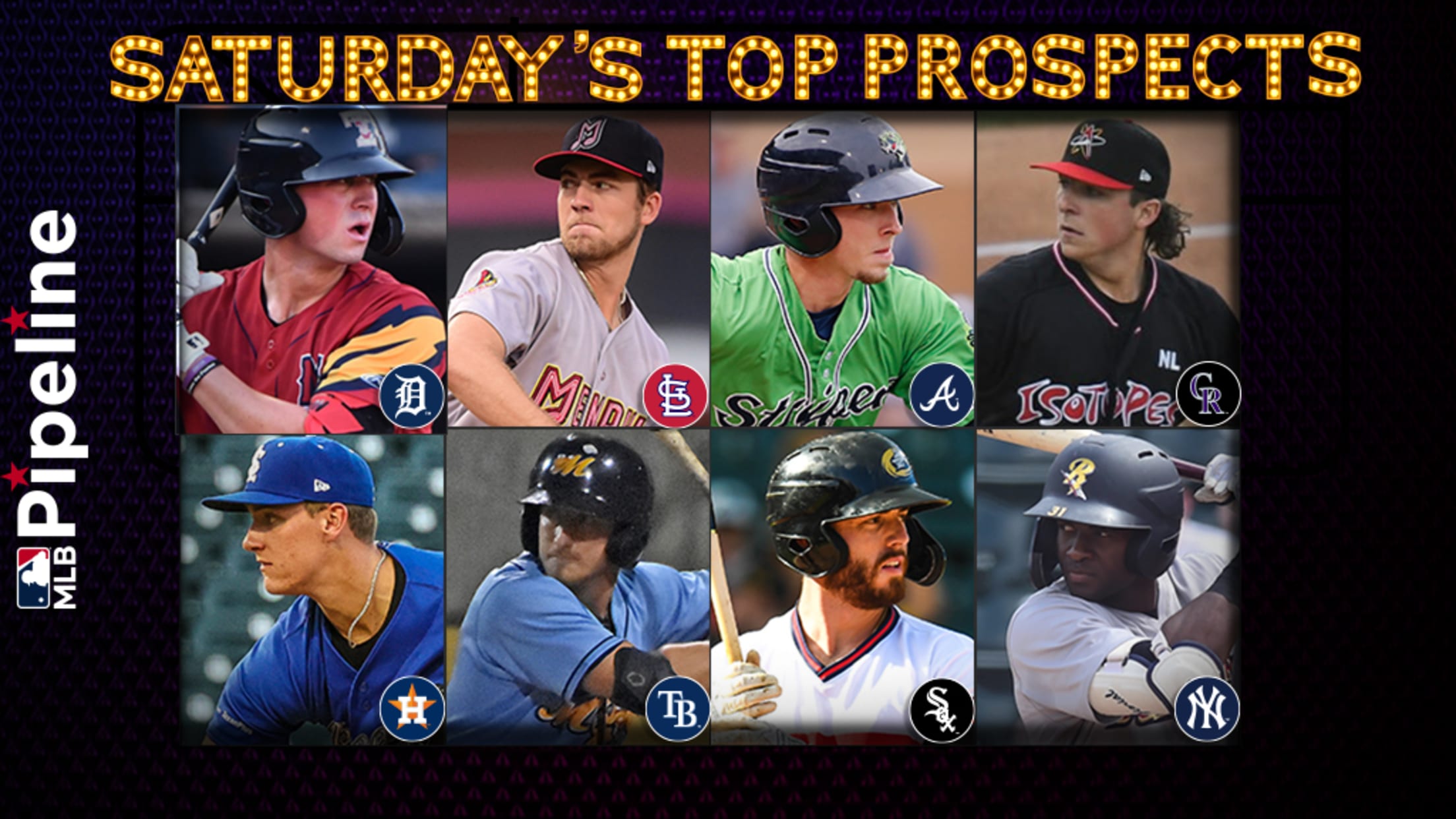 Here's a look at Saturday's top Minor League performers from each team's Top 30 Prospects list:
'Creating our own luck': 11 straight for Cards
Club 4 1/2 ahead in 2nd WC spot with longest win streak in 20 years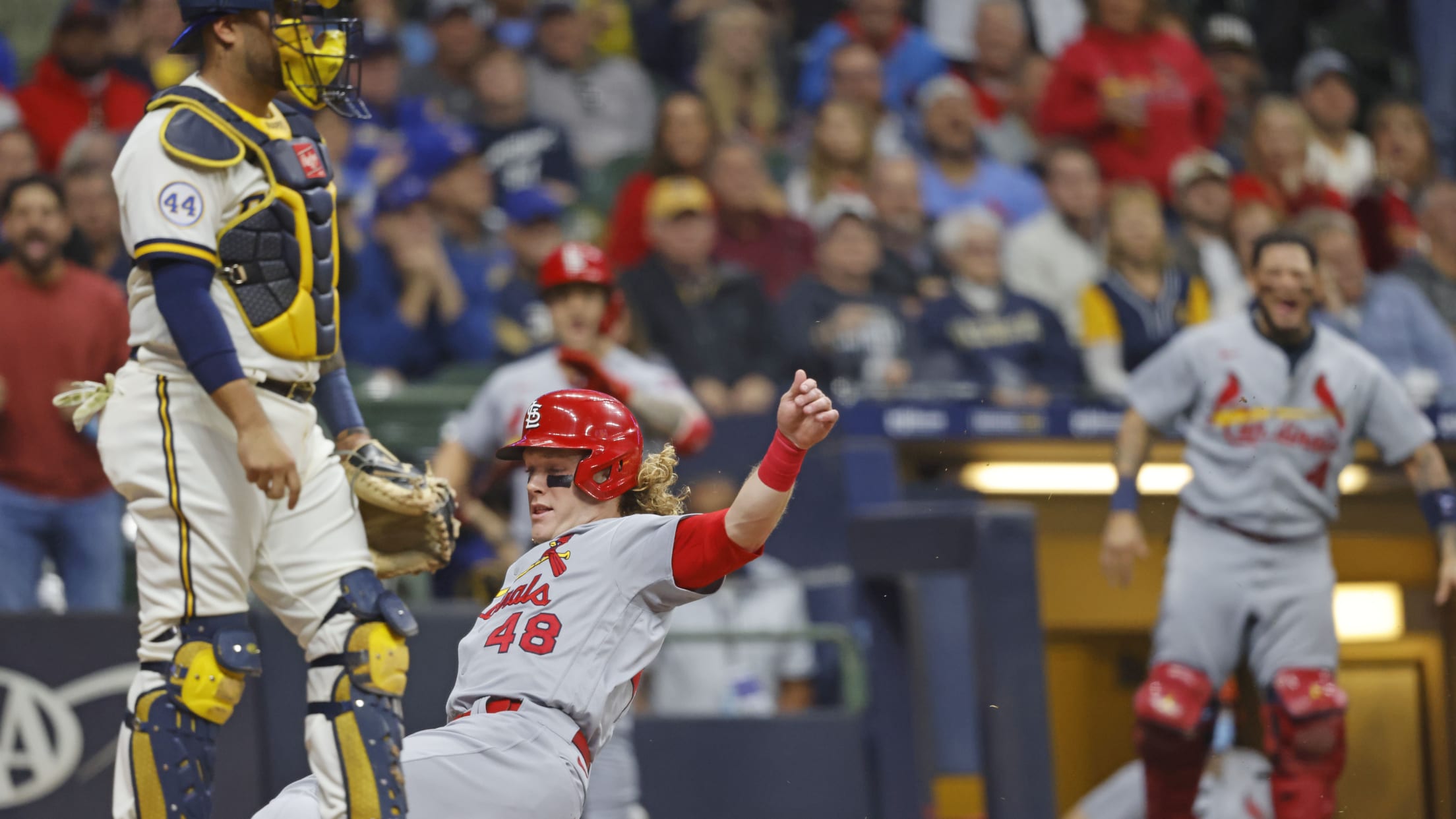 MILWAUKEE -- As Tommy Edman launched a fly ball deep to the wall in the second inning on Wednesday night, Harrison Bader inched back toward second base. Watching Brewers center fielder Lorenzo Cain running further and further toward the wall, Bader moved closer and closer to the bag until he
These 30 prospects have eye-opening stats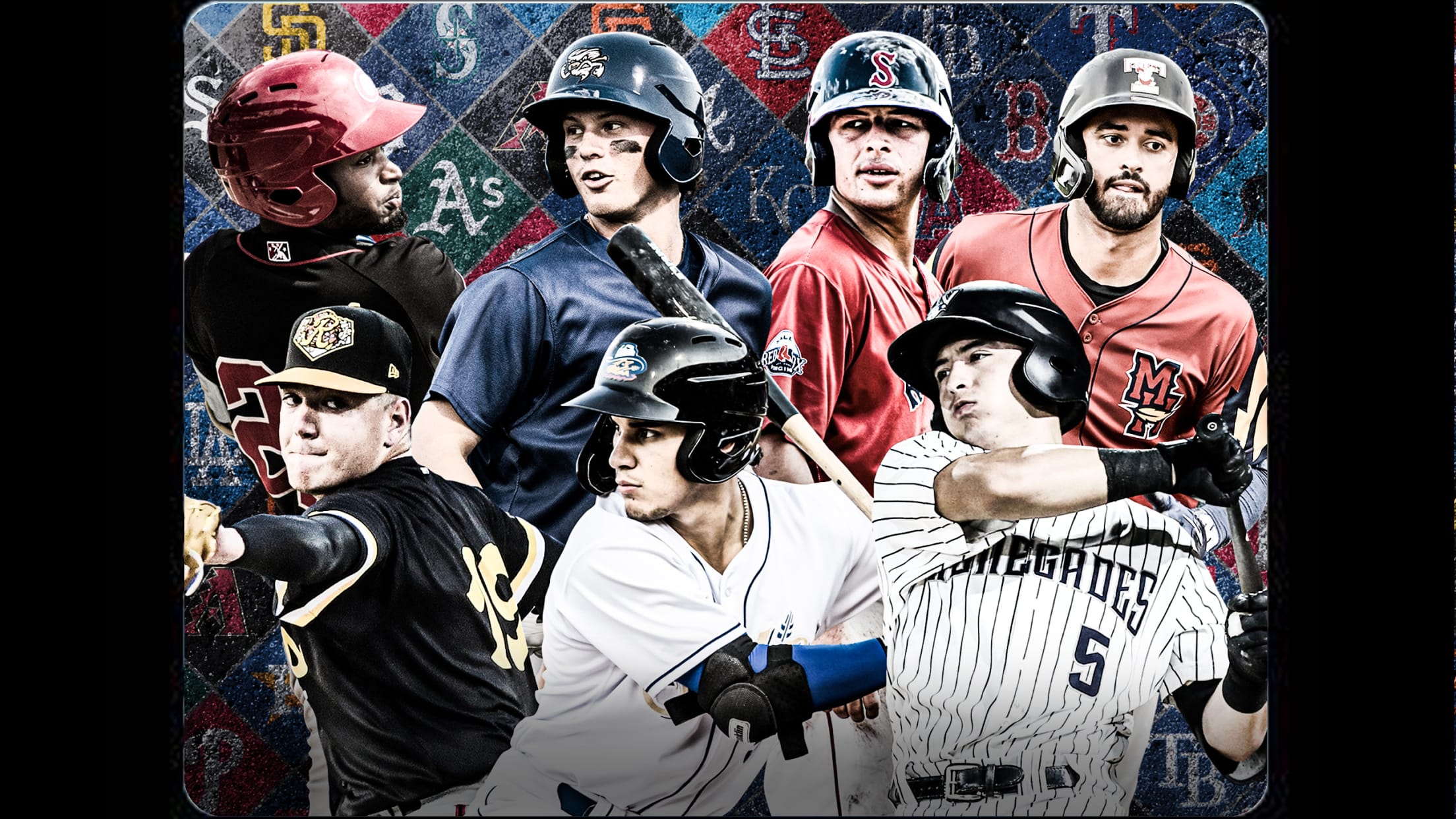 They say that numbers don't lie. But it's also true that they don't tell a complete story all the time. That's certainly true in baseball, where statistics of all shapes and sizes have been used to measure performance for generations, even if those measuring sticks have changed over the years.