Do Cards have another lethal starter in-house?
Injuries have kept Martínez in 'pen, he believes he can make rotation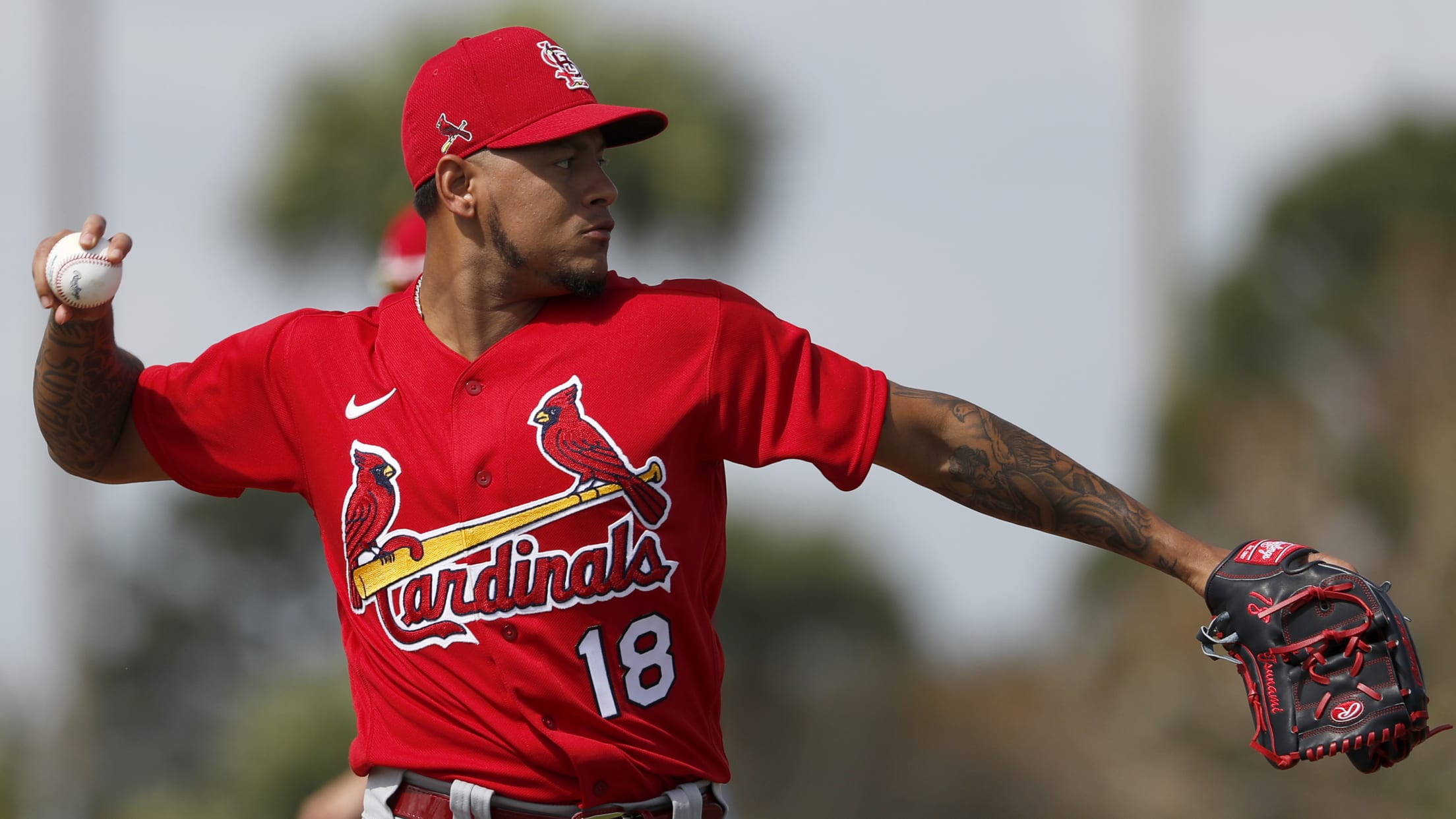 JUPITER, Fla. -- As Carlos Martínez worked through right shoulder issues the past two years and was moved to the bullpen, he still made it clear that he wanted back in the rotation. But saying it over and over didn't just make it happen. Injuries prevented the right-hander from sustaining
Van on warning track disrupts spring game
Welcome to Spring Training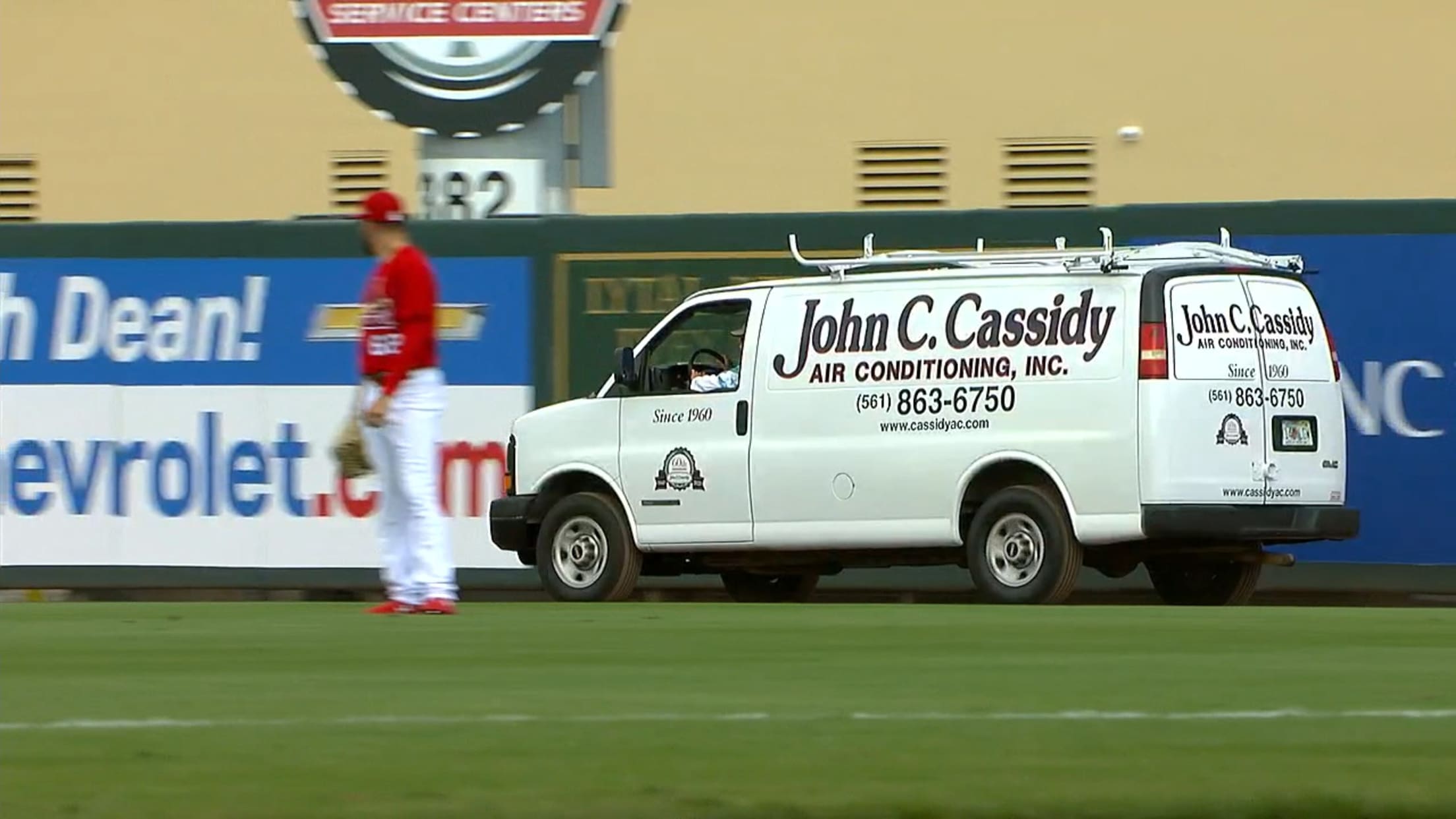 It doesn't take long to figure out the atmosphere around Spring Training is more relaxed than a regular-season game. The stadiums are smaller. Players tend to come and go throughout any given game. A lot of fans watch the game from a blanket on the lawn. What's more relaxing than
Notes: Helsley's progress; Goldy's health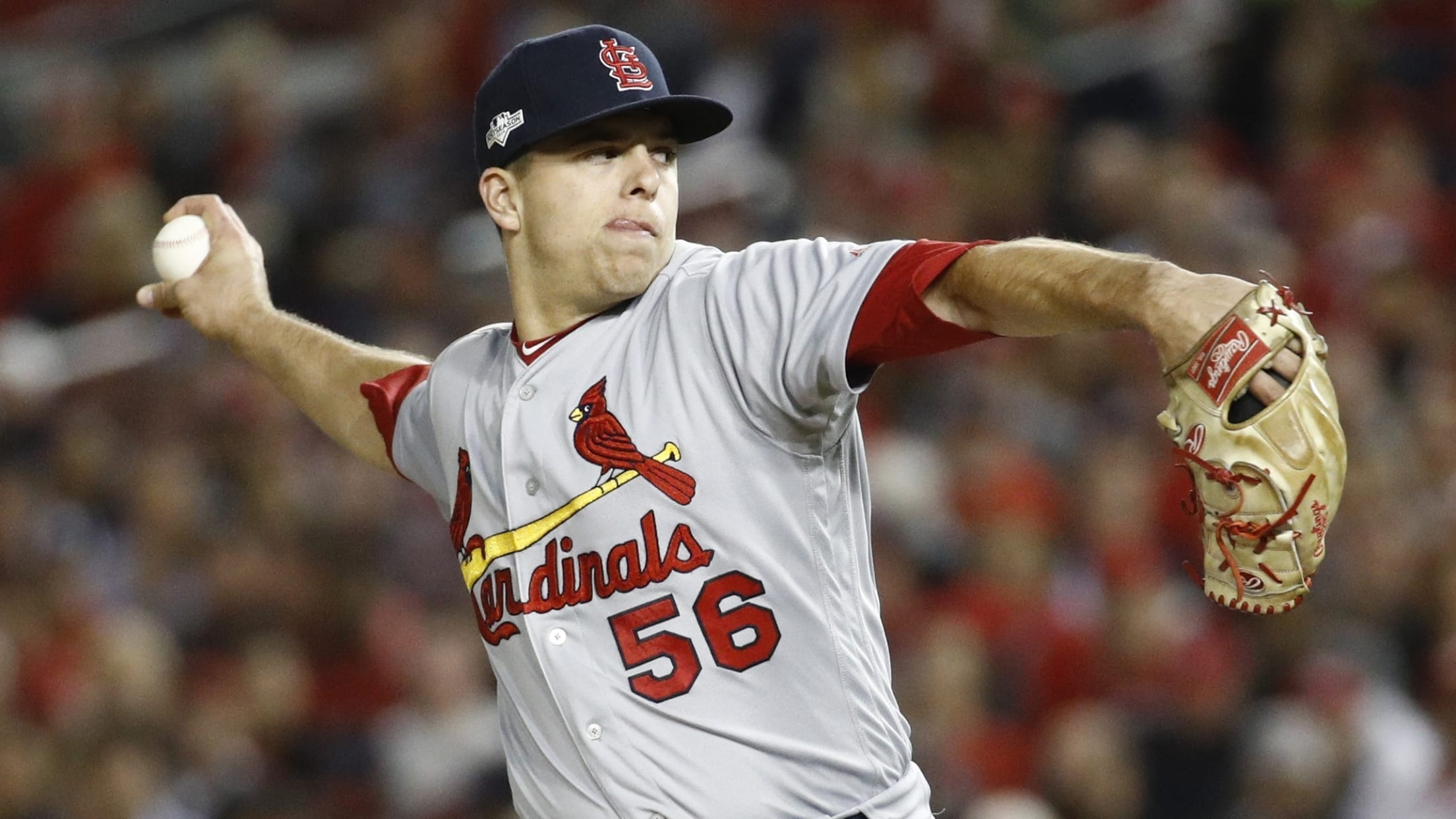 JUPITER, Fla. -- As the Cardinals begin to answer questions about their rotation and their bullpen, there are quite a few pitchers who they know can be effective in a starter's role and a reliever's role. Ryan Helsley is creeping up to the top of that list. In the Cardinals'
Here are 3 things Cards hope to learn this spring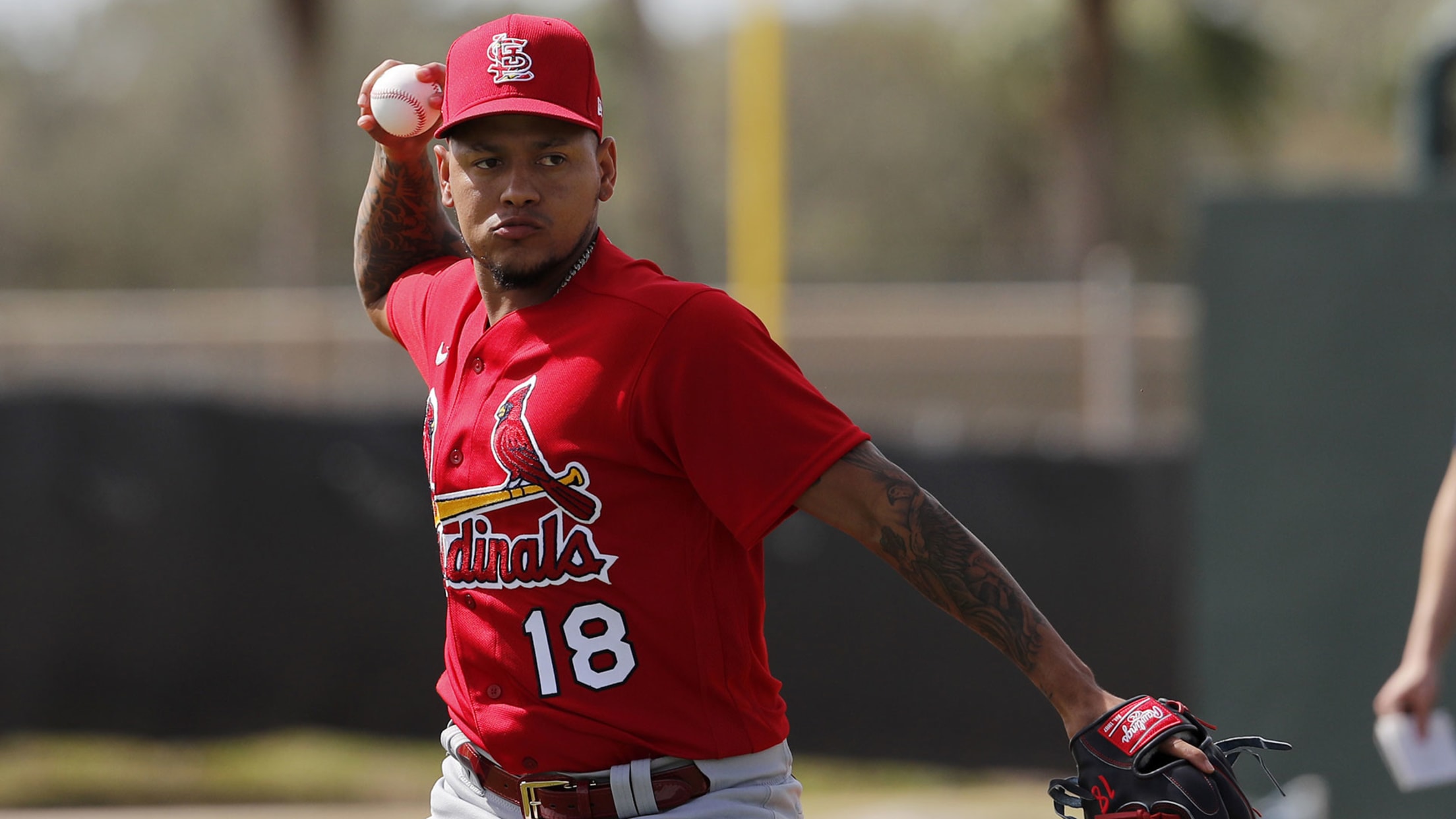 PORT ST. LUCIE, Fla. -- With two exhibition games played this spring, the Cardinals have gotten a few looks at nearly all their position players and many of their pitchers.
1 memorable cult hero from every team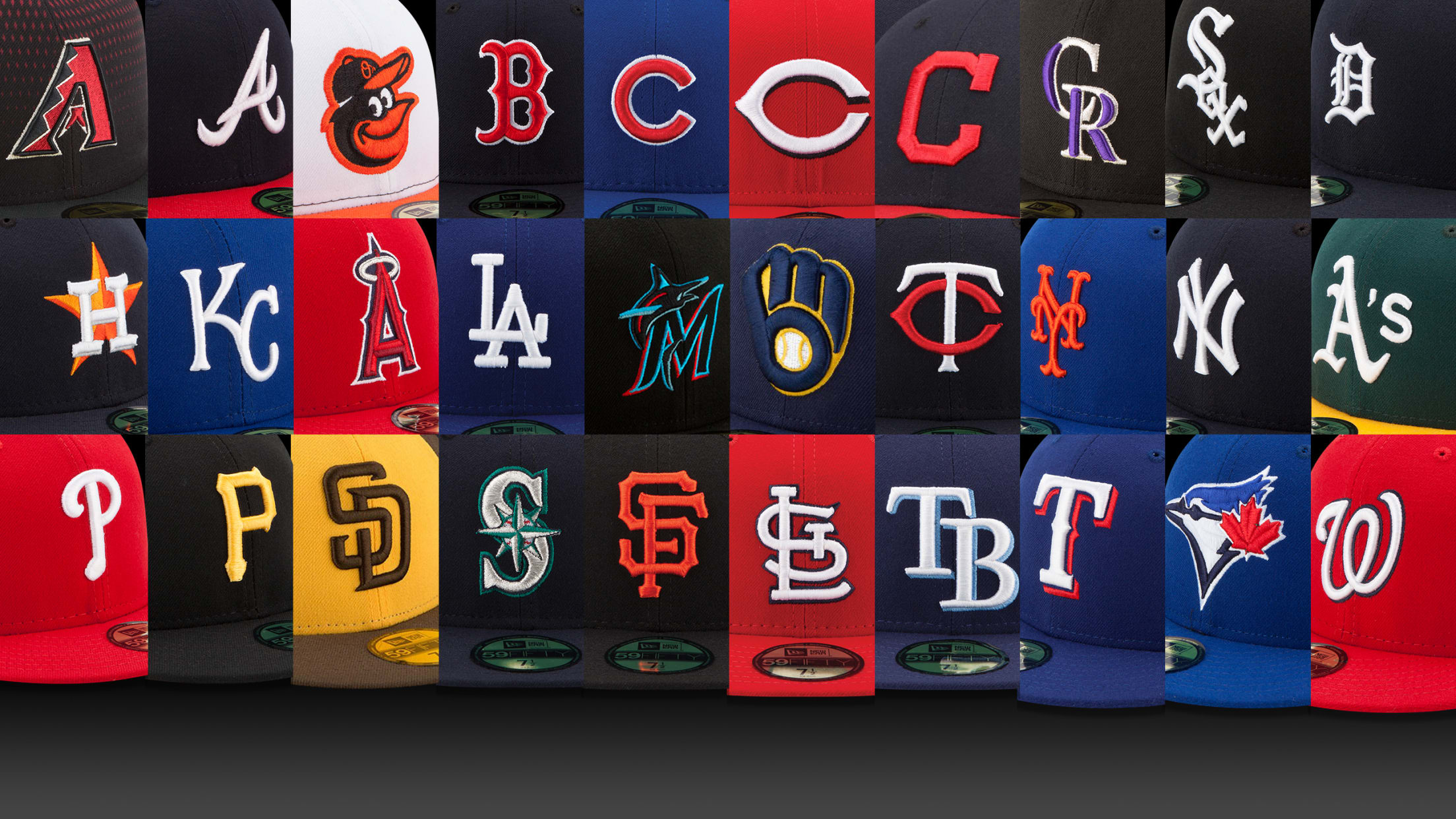 MLB.com beat reporters recently rolled out a series highlighting one "cult hero" for each franchise. Below is a full roundup of the players who best fit that description for all 30 teams, as well as a link to the full feature for each club.
How Cards' roster could look on Opening Day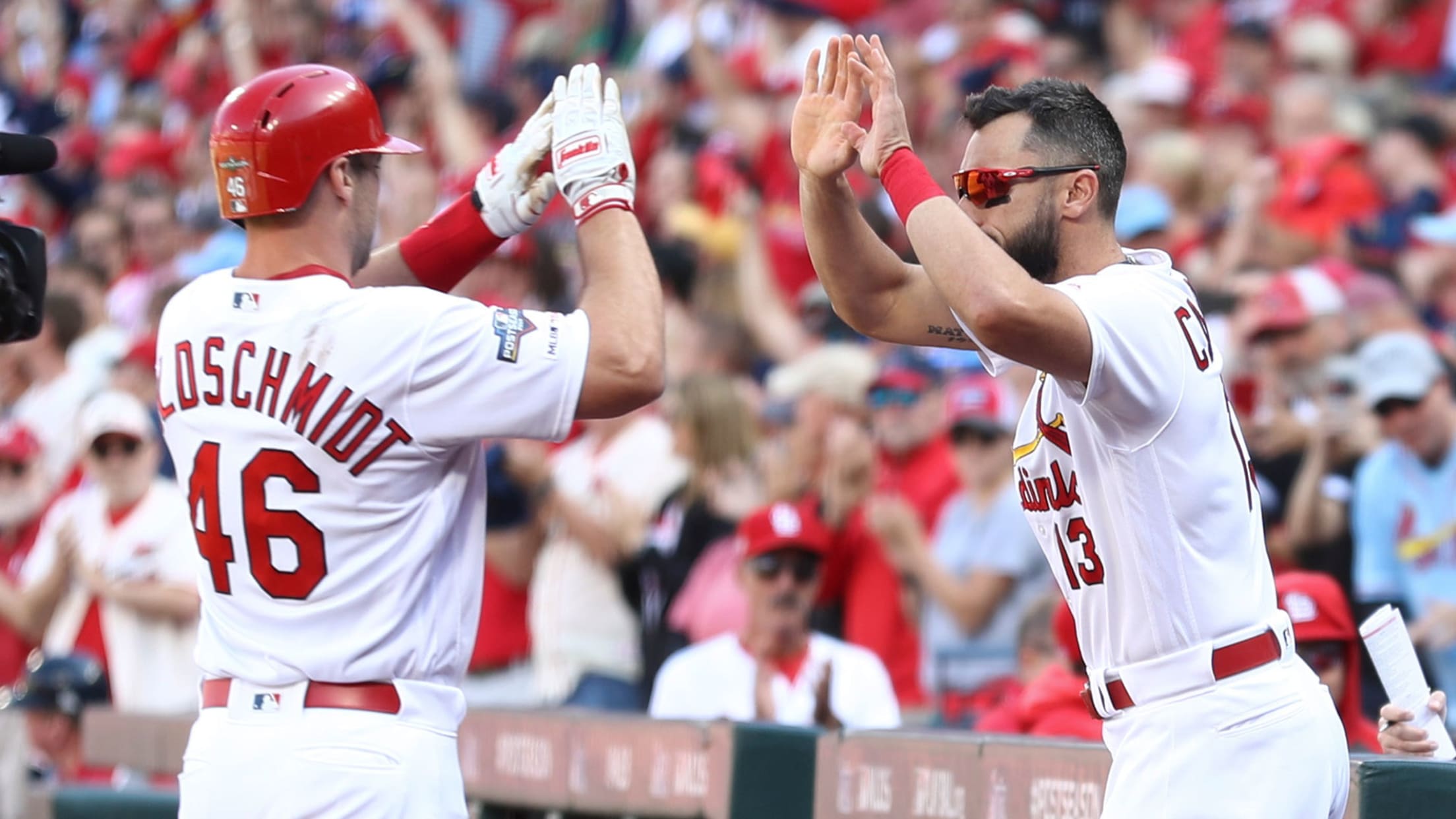 JUPITER, Fla. -- Veterans locked on the roster and young players looking for opportunities all gathered at the Cardinals' spring complex Monday for the first full-squad workout of 2020. Then they spread out between six fields, and the season officially was underway.
Cardinals Spring Training FAQs, important dates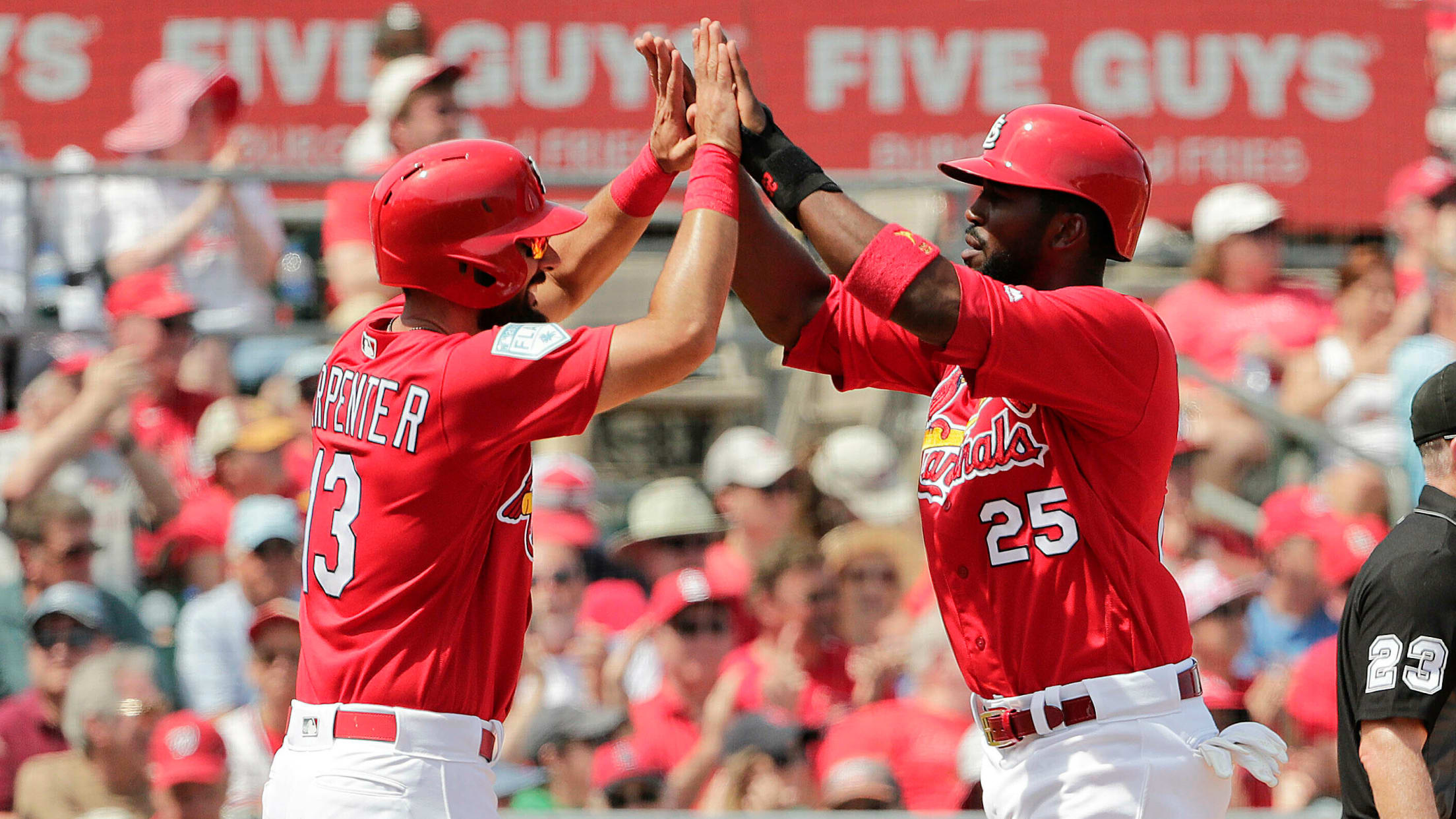 JUPITER, Fla. -- John Brebbia stepped outside the Cardinals clubhouse on Tuesday morning and took in a deep breath, closed his eyes and looked up to the sun shining down on the Cardinals complex in Jupiter. "It's here, it's Florida, it is coming in hot," Brebbia said later, after he
MLB.TV is ready to bring the heat in 2020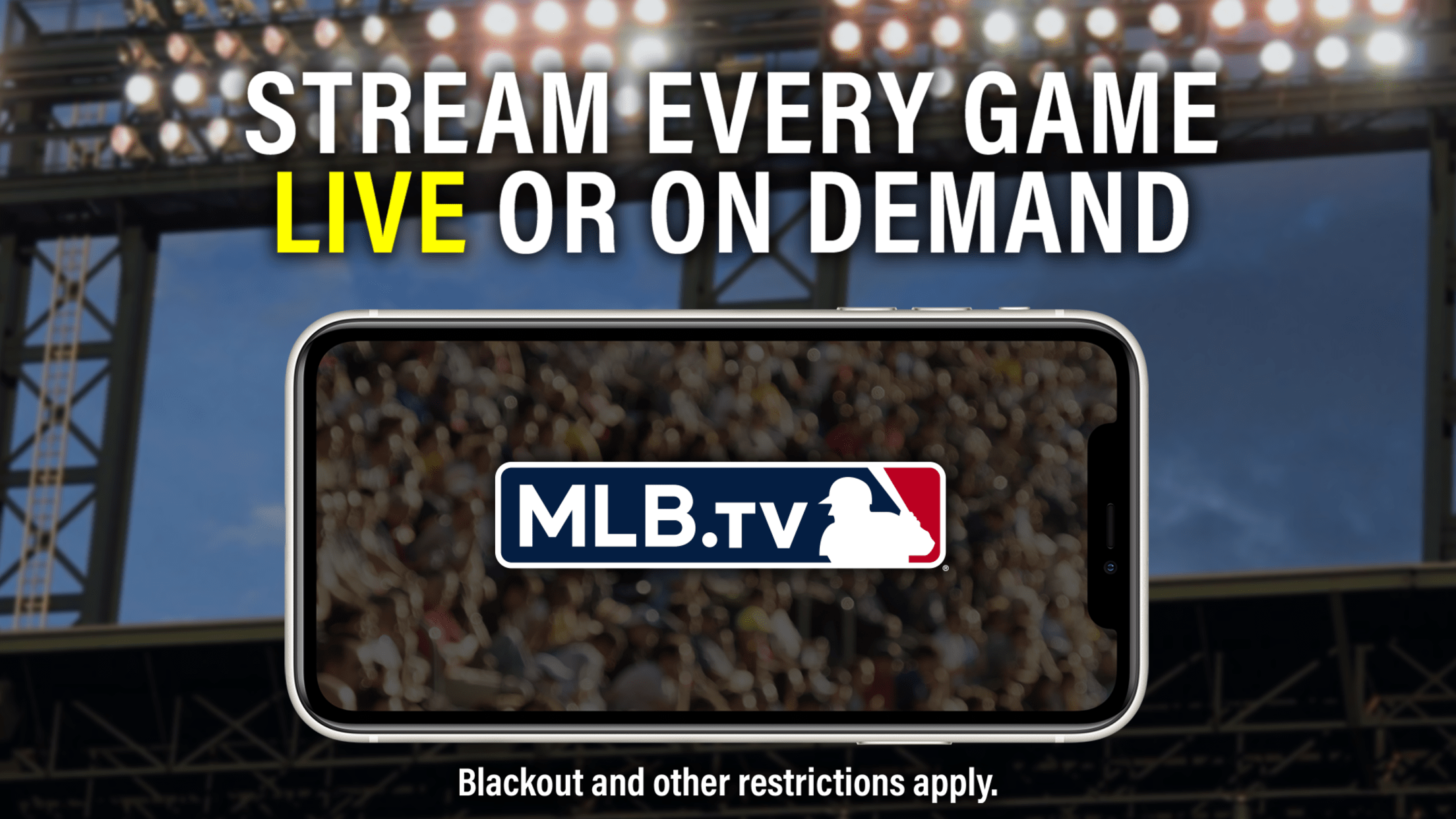 Can't wait to see Mike Trout crushing baseballs out of Angel Stadium again? Have you been waiting for months for Javier Báez to make new magic on the field? Spending your days imagining how Gerrit Cole will look throwing 99-mph fastballs in Yankees pinstripes? We get it. The 2020 season
Notes: Bader tater; early spring hiccups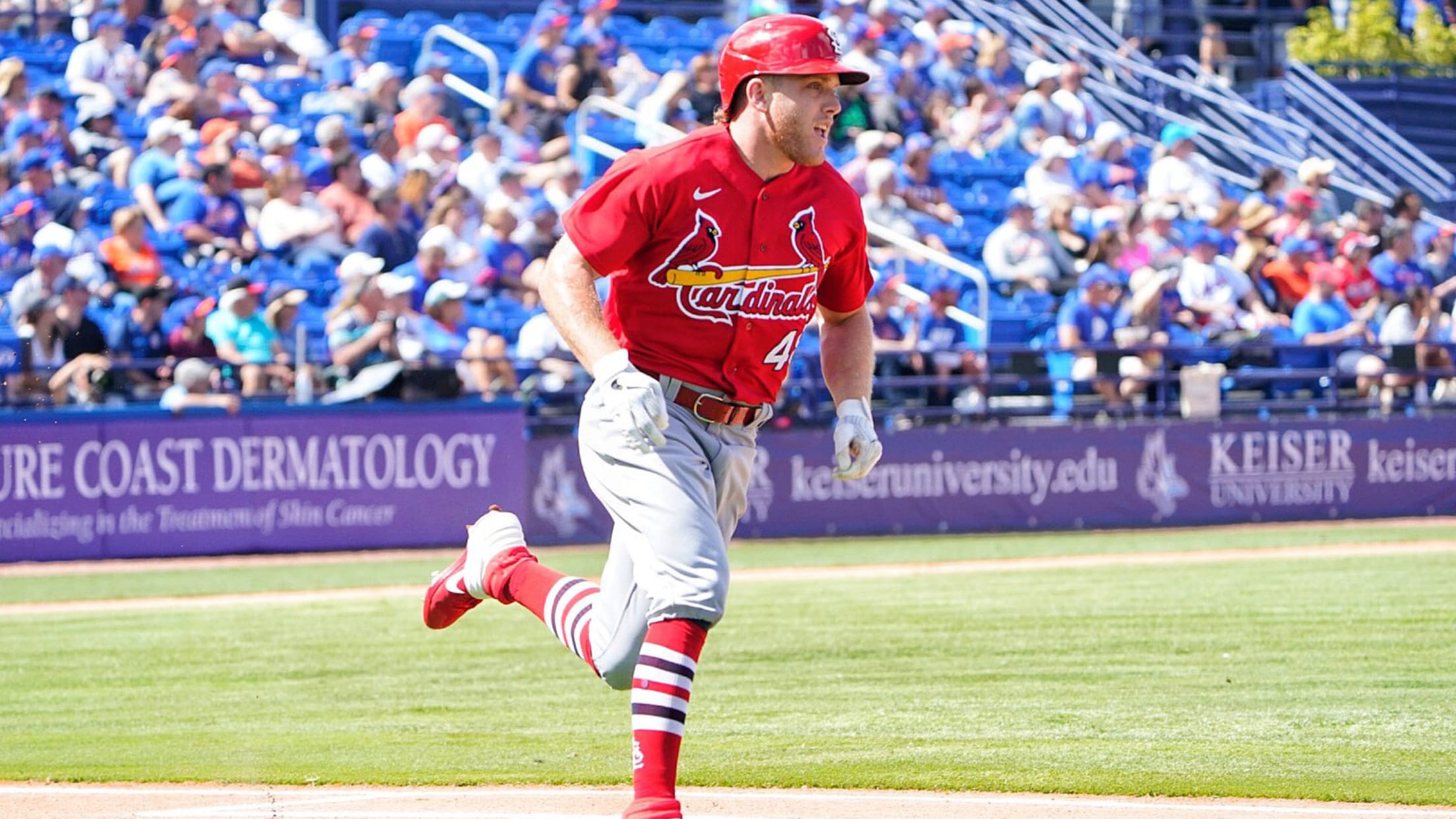 PORT ST. LUCIE, Fla. -- Harrison Bader spent the offseason in Miami, working on his swing with hitting instructor Lorenzo Garmendia. After a down year at the plate that included being optioned to Triple-A Memphis for three weeks, the Cardinals' center fielder knew he needed to rework his swing and
Here are 11 players to keep an eye on this spring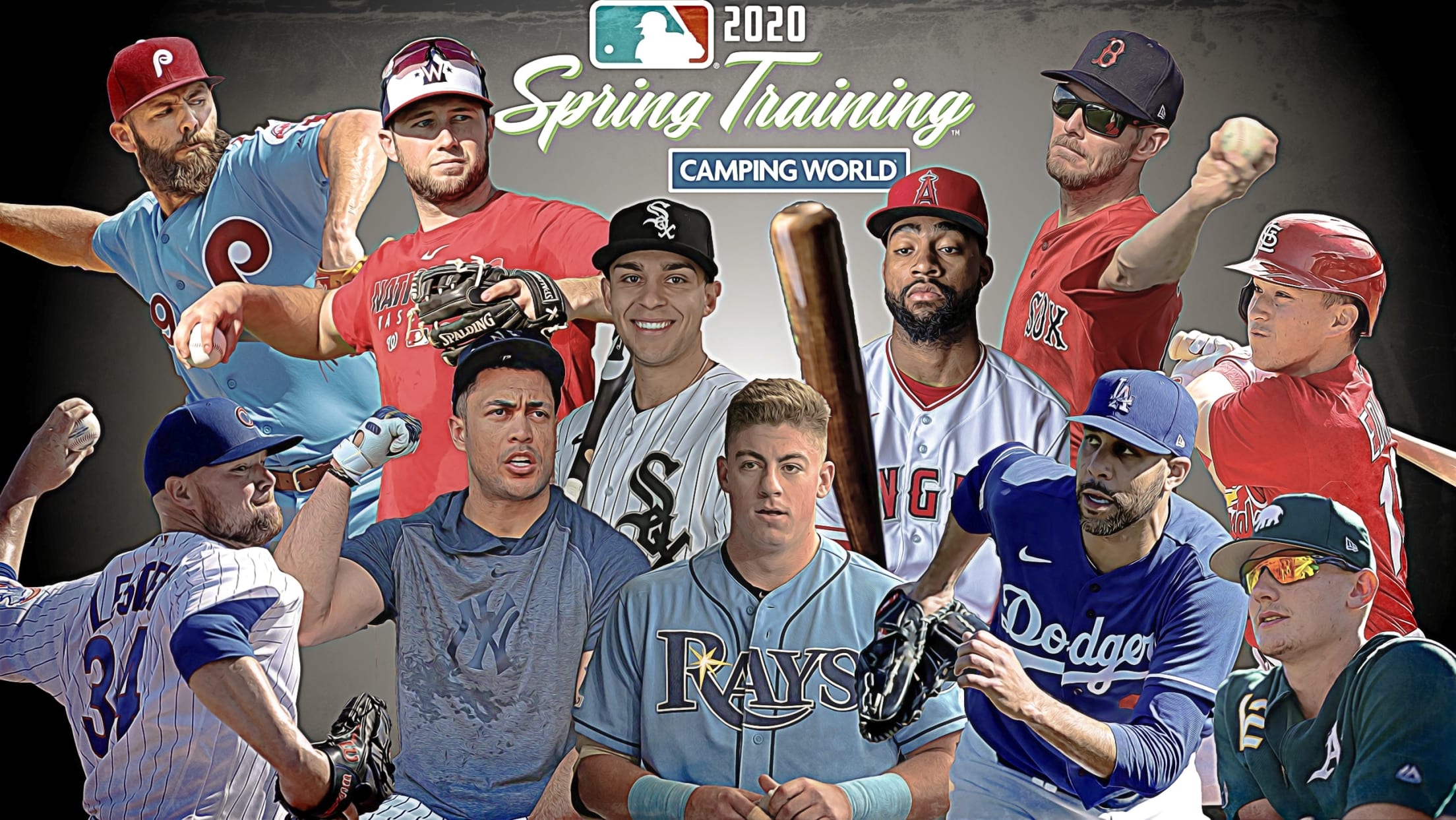 Now is when it gets fun. For weeks, we've projected what this guy or that one will do and the impact he could have on the standings. With spring games underway, we can see those projections begin to take shape. Spring Training isn't about Mike Trout or Christian Yelich. Those
The best team promotions in MLB this season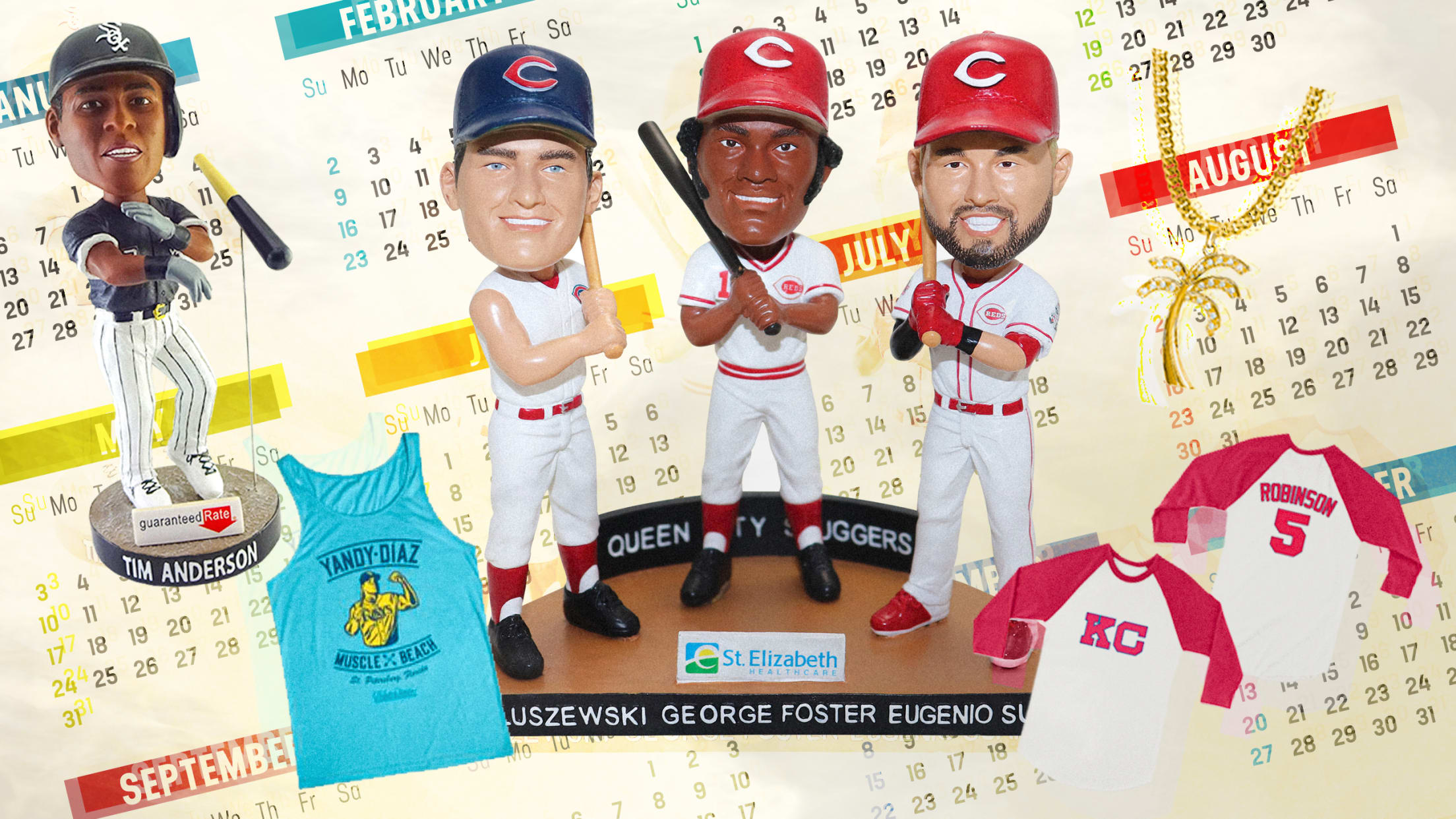 Going to baseball games is fun on its own, without any extra swag added. But if you get a chance to get some swag … you should get some swag. We are as much a sucker for ballpark swag as anyone. We even have our own bobblehead wall. Thus today
Flaherty earns the Opening Day assignment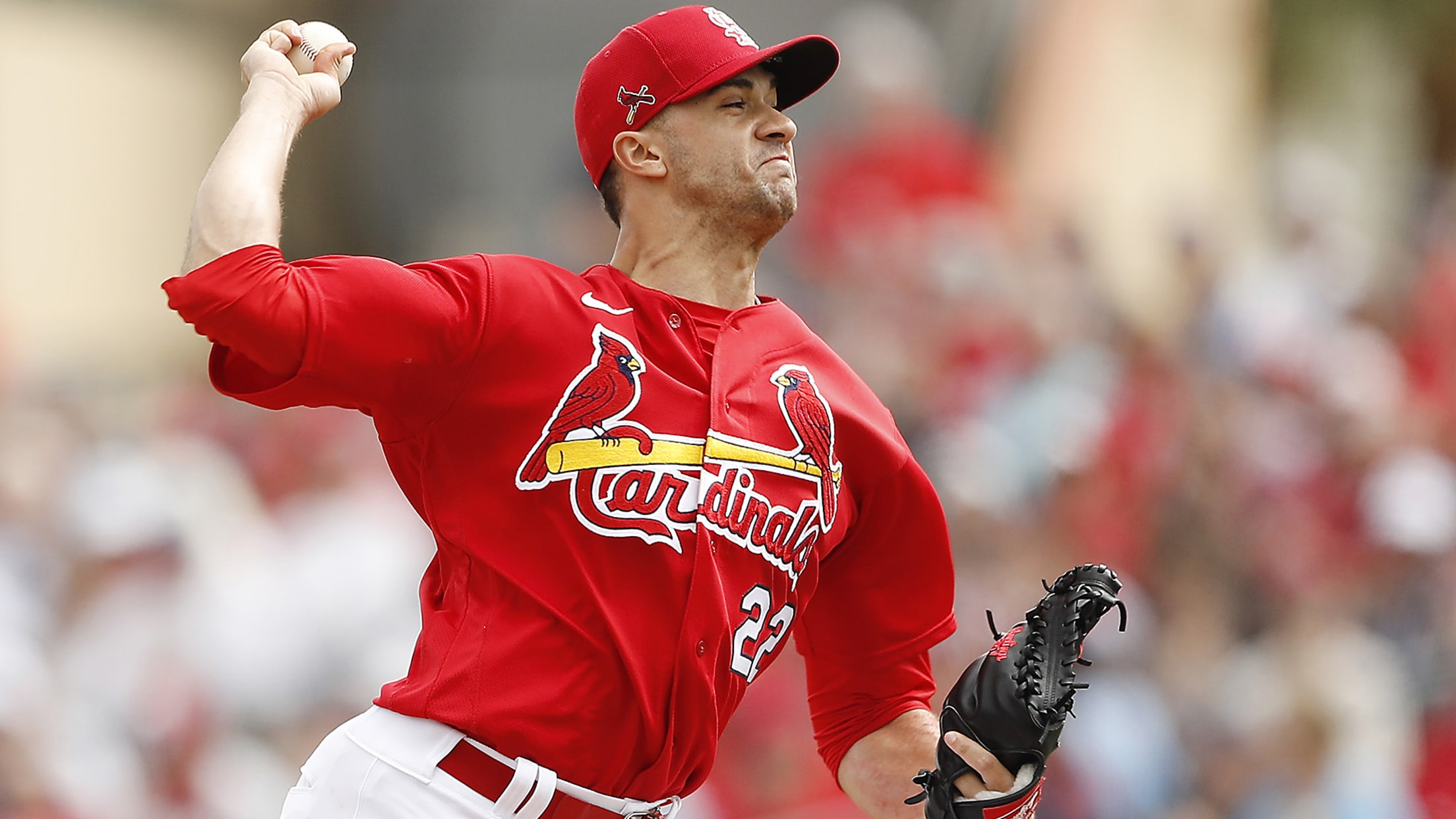 JUPITER, Fla. -- After manager Mike Shildt announced at the end of his pregame press availability that the starter for Saturday's Grapefruit League opener, Jack Flaherty, would also be the Cardinals' Opening Day starter, he was asked why. "Really?" Shildt said with a smile, walking away.
Kim controls nerves to impress in Cards' opener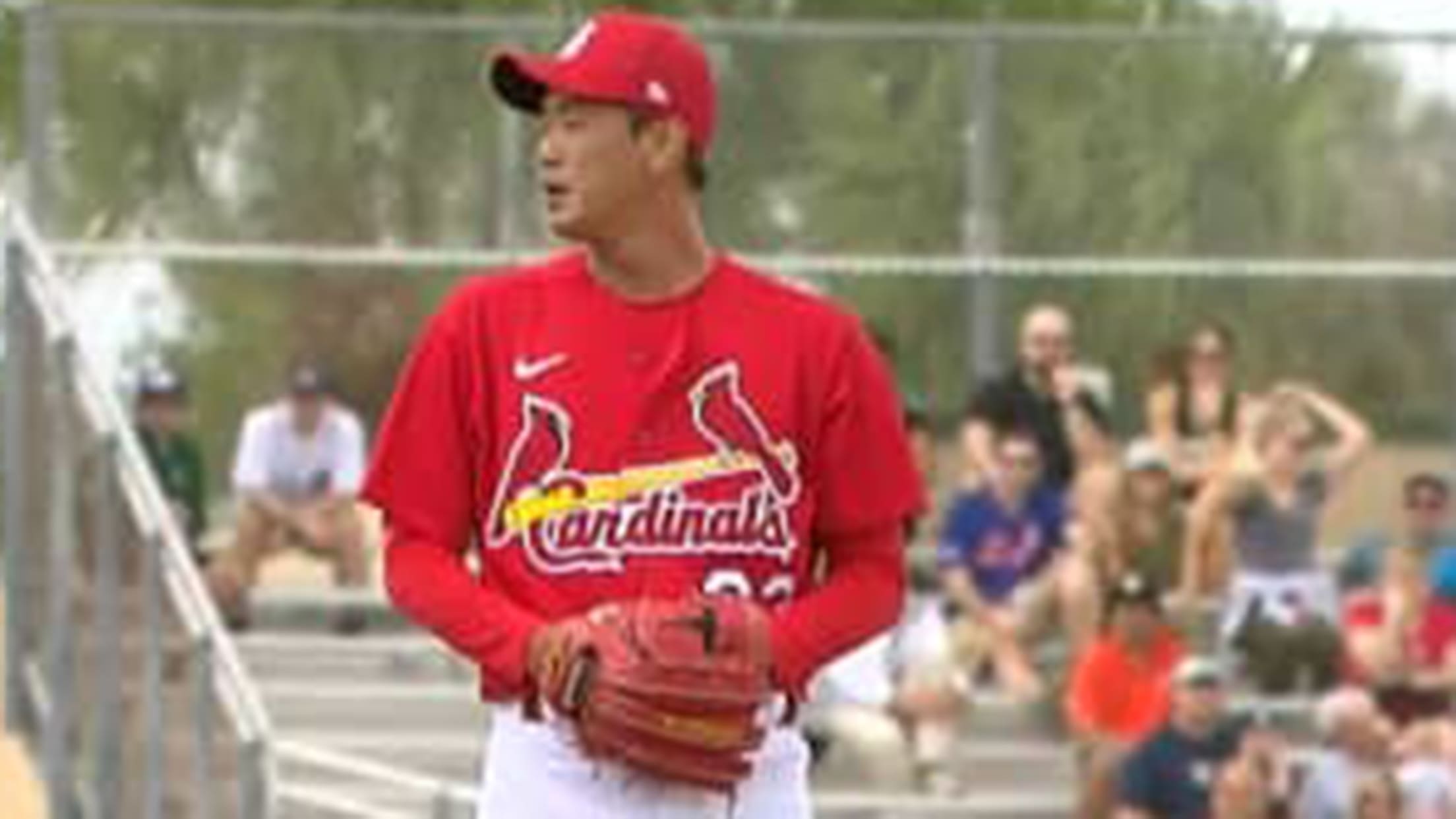 JUPITER, Fla. -- Seven St. Louis pitchers held the Mets scoreless on Saturday in the Grapefruit League opener, and one of those pitchers was the newest Cardinal -- Kwang-Hyun Kim. The Korean lefty, signed to a two-year, $8 million deal this offseason, gave fans -- and many of his teammates
Cards seeking a bigger jolt atop lineup
Several players will get a shot to bat leadoff, an unproductive spot in '19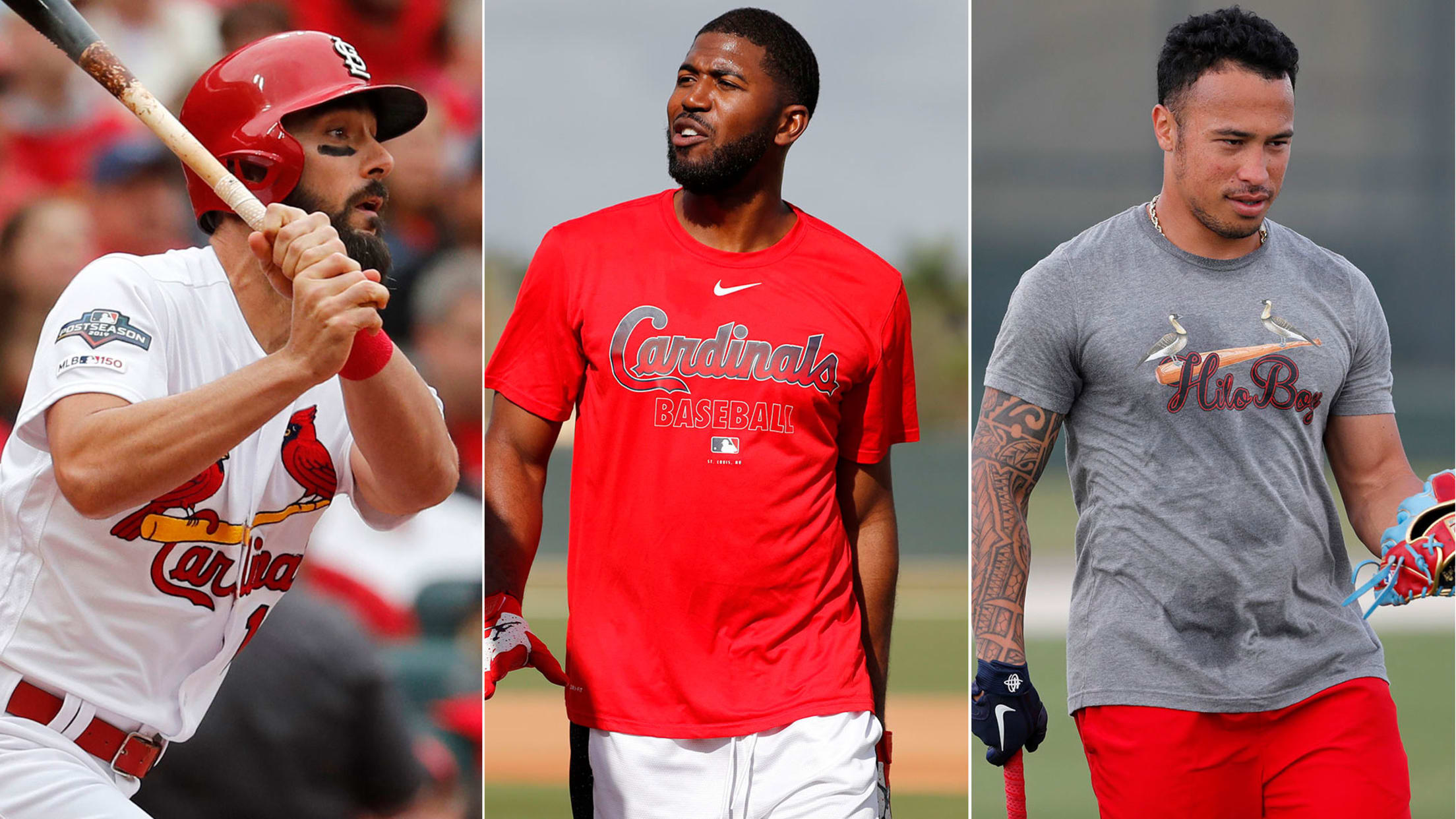 JUPITER, Fla. -- There's only so much that Cardinals manager Mike Shildt and his coaching staff can learn from watching spring workouts. When the games begin, starting Saturday in the Grapefruit League opener against the Mets, St. Louis will start to find the answers to the questions that have faced
Notes: Goldschmidt injury update; rotation plan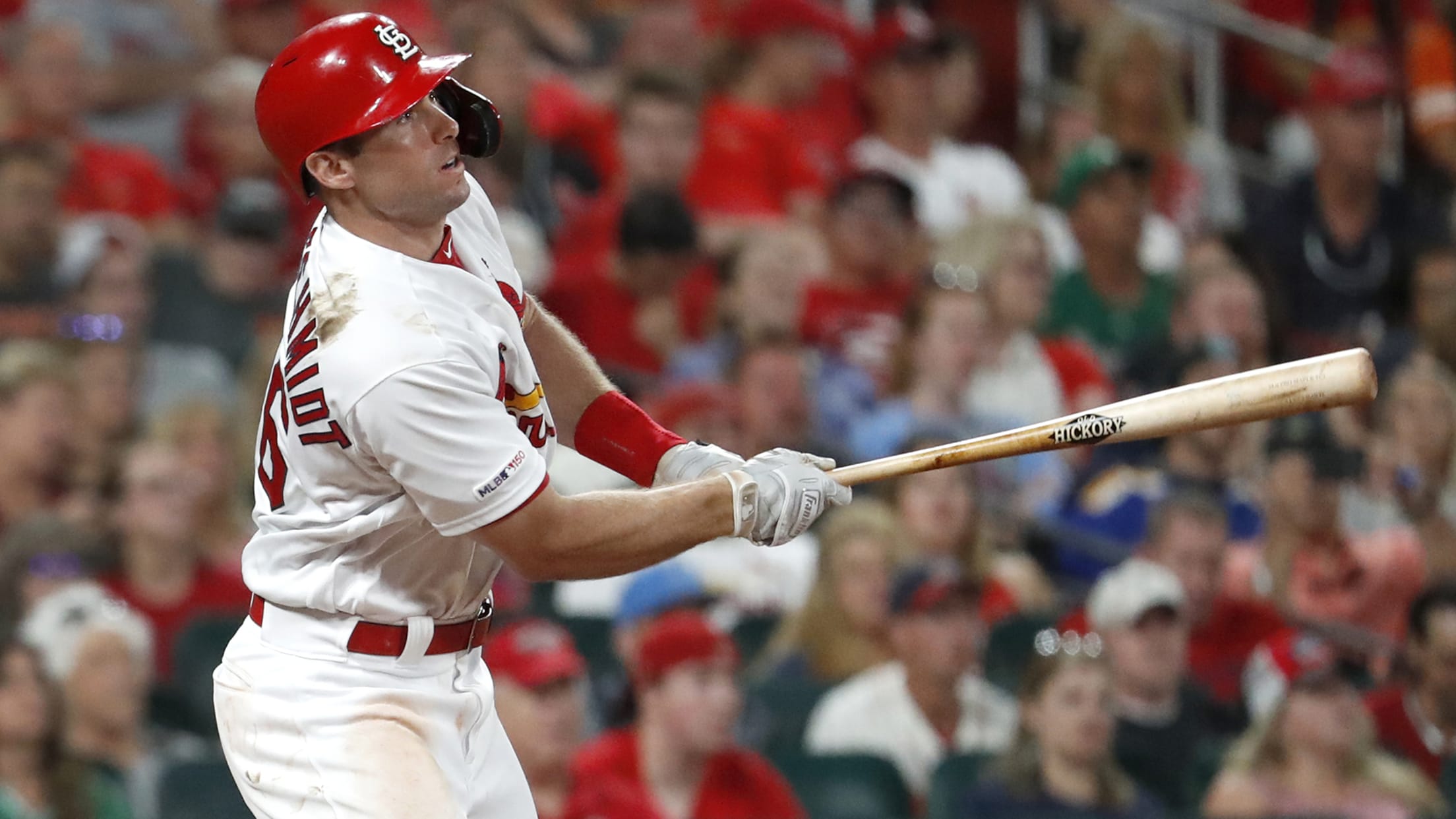 JUPITER, Fla. -- Paul Goldschmidt has eased into fielding drills and throwing during the first week of camp because of soreness in his right elbow. The Cardinals first baseman will start Grapefruit League games as the designated hitter on Saturday against the Mets, as well as again on Monday against
Thompson's fast rise lands him in 1st MLB camp
JUPITER, Fla. -- A year ago, Zack Thompson was getting ready for non-conference play after morning classes on the University of Kentucky campus. On Thursday morning at the Roger Dean Chevrolet Stadium complex, he found himself facing Cardinals legend Yadier Molina during live batting practice. "It's definitely more fun to
Mikolas encouraged by treatment on forearm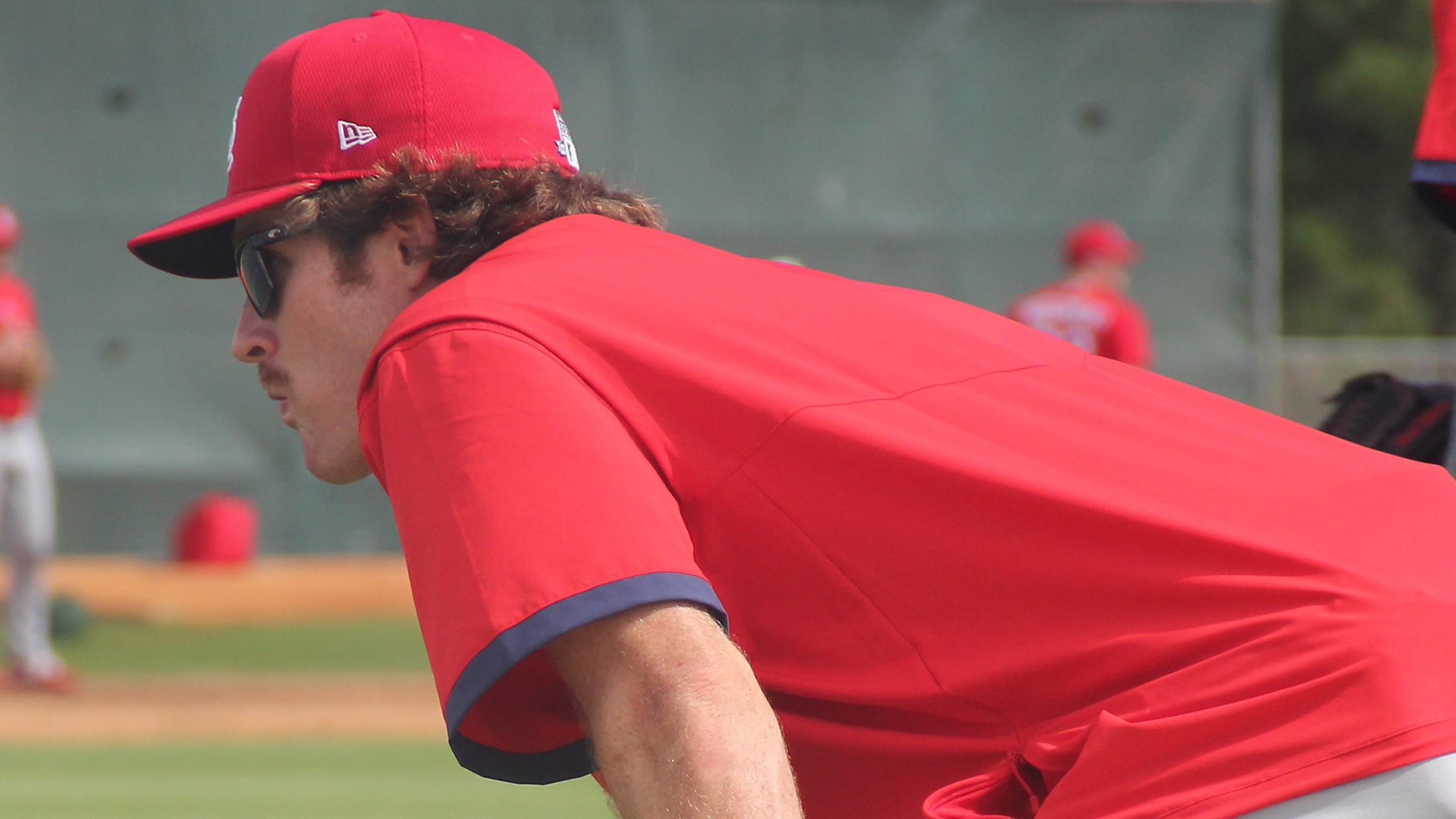 JUPITER, Fla. -- Right-hander Miles Mikolas is encouraged after receiving a platelet-rich-plasma injection on Tuesday for his sore right forearm, an injury that will keep him off the Opening Day roster. Mikolas, now in the second year of a four-year, $68 million extension, was the Cardinals' Opening Day starter last
Each team's top power-hitting prospect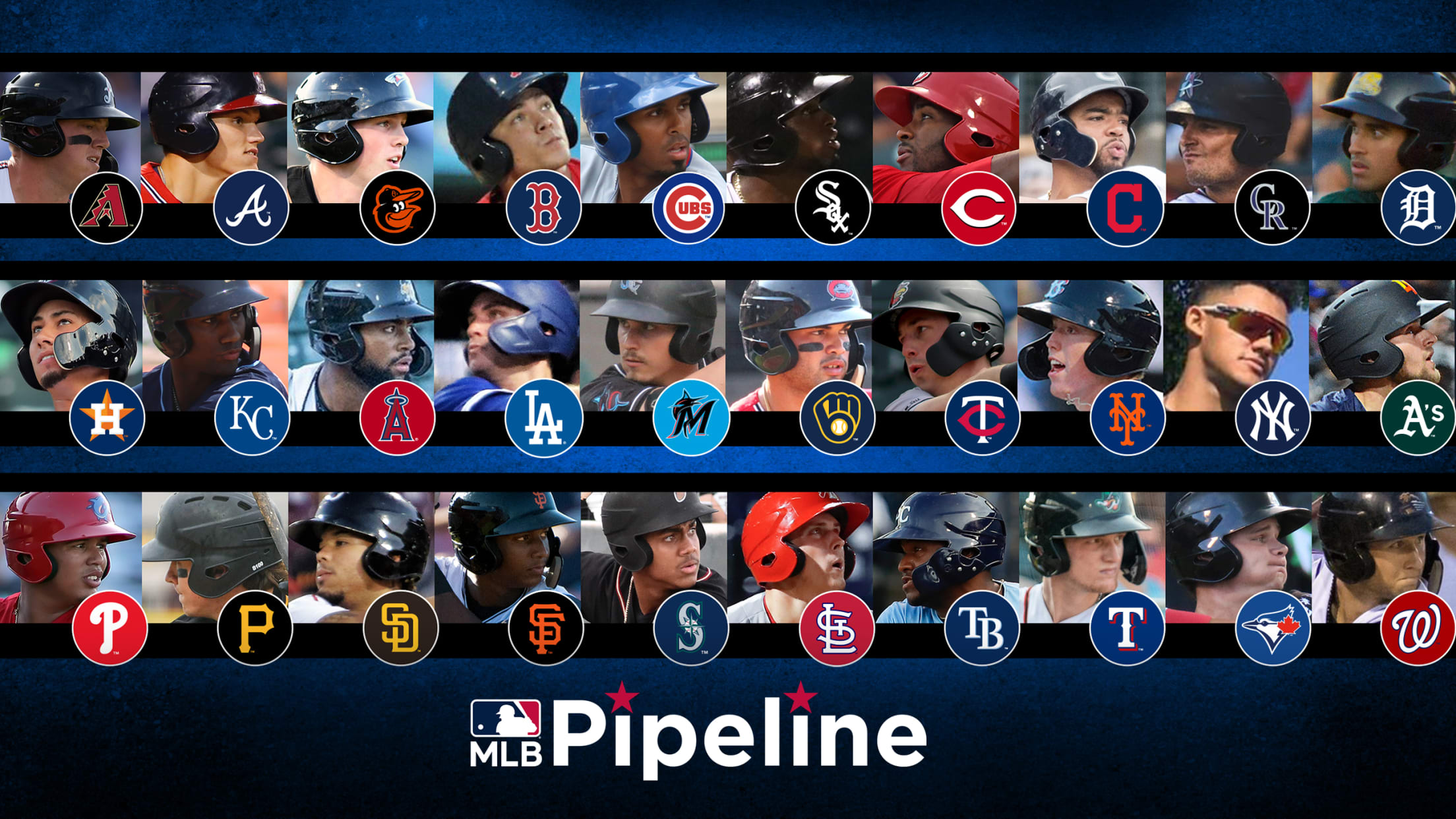 The 2019 Major League season will be remembered as the Year of the Home Run after players across baseball combined to hit a record 6,776 homers -- up from 5,585 in 2018 -- and 14 different teams set a new franchise record. National League Rookie of the Year Pete Alonso
Feeling in arm restored, Cecil's ready to battle
Cards lefty is bidding for job in 'pen after recovering from carpal tunnel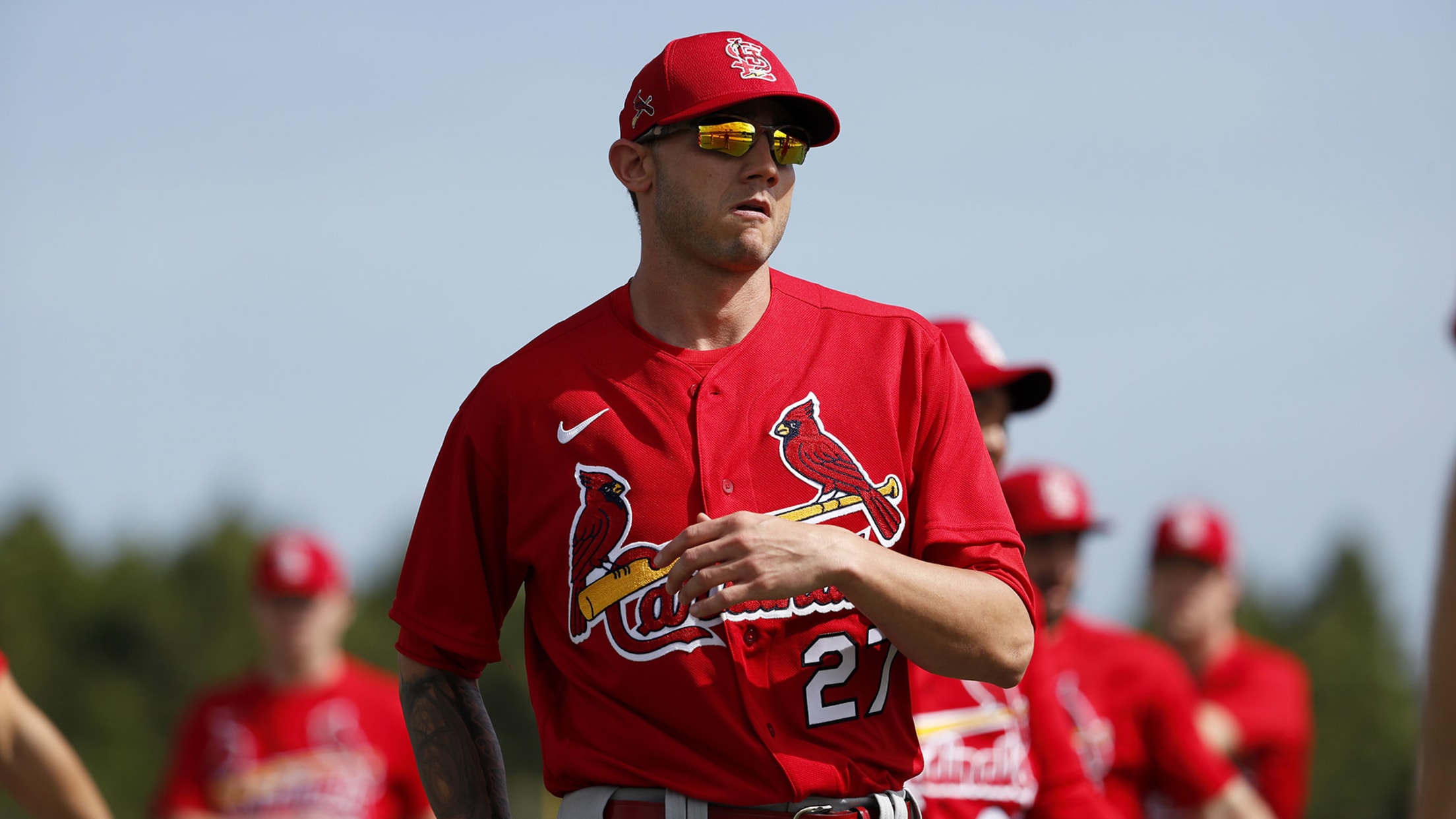 JUPITER, Fla. -- Brett Cecil feels like himself again. No, literally -- he can feel his arm moving the way it's supposed to, can feel the baseball leave the tips of his fingers, can feel where the pitch is supposed to go now. A year ago, he couldn't feel any
Notes: Glorious comeback for Brebbia's 'misfits'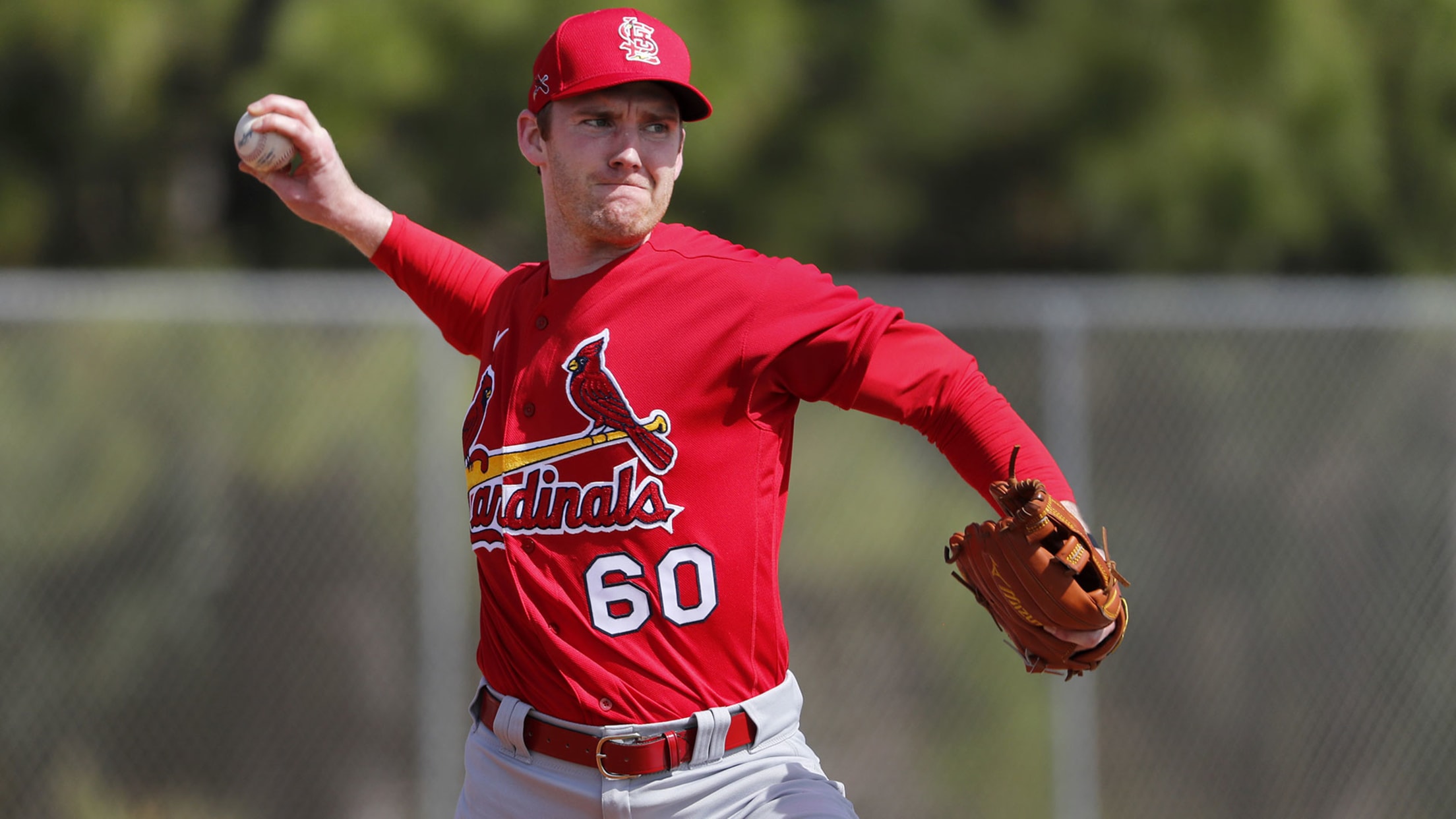 JUPITER, Fla. -- Anticipation loomed over the group of pitchers, some sitting and some standing, on Field 1. They were learning their fate in the annual pitchers' fundamental tournament held Wednesday morning, and pitching coach Mike Maddux was announcing who would be in the championship round.
How will Cardinals fill 2 open rotation spots?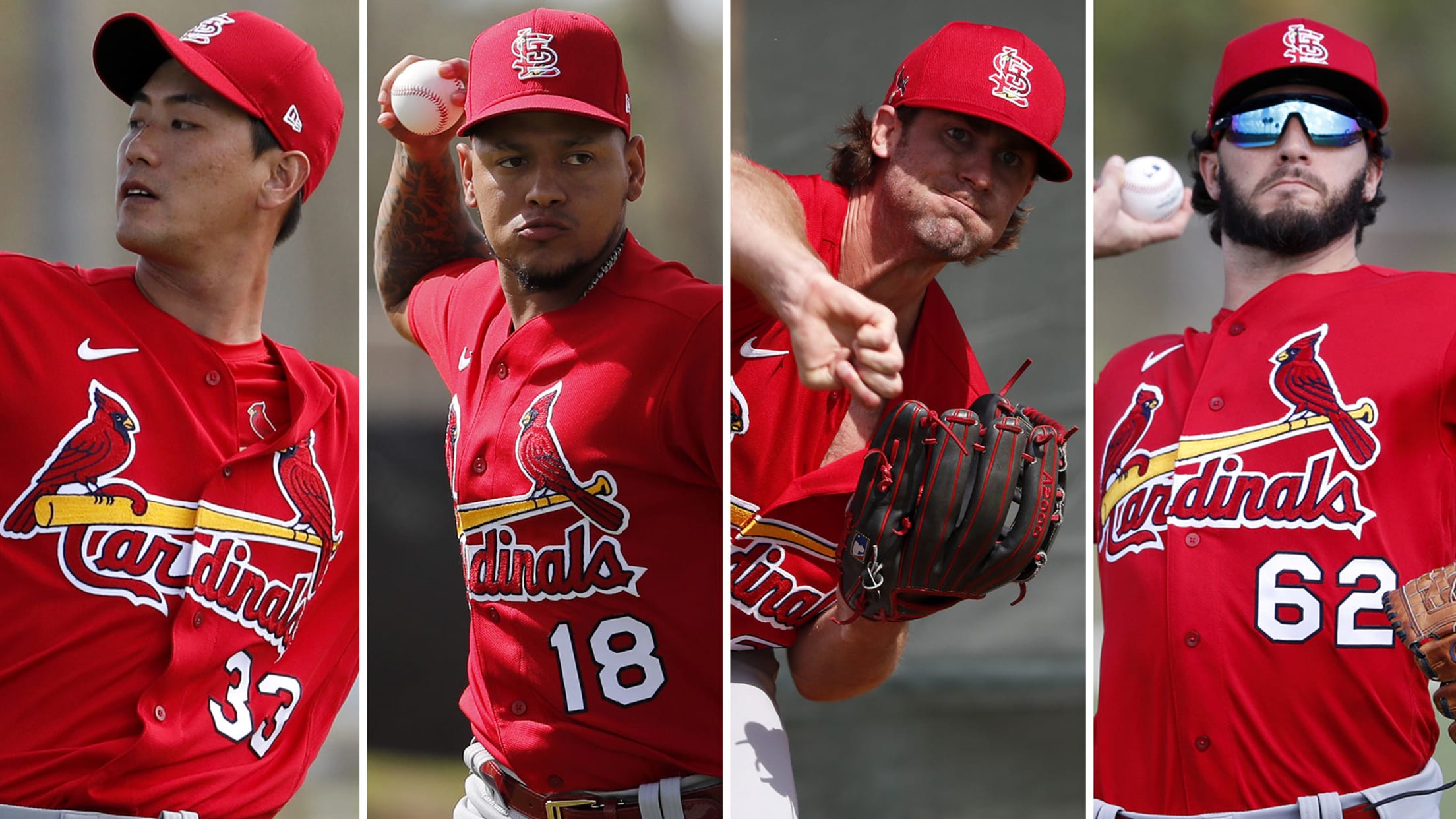 JUPITER, Fla. -- With the news that Miles Mikolas will start the season on the injured list, the Cardinals' rotation vacancy went from one to two. And the candidate pool expanded to include a variety of options.
Cards' goal: Appreciate past, look to future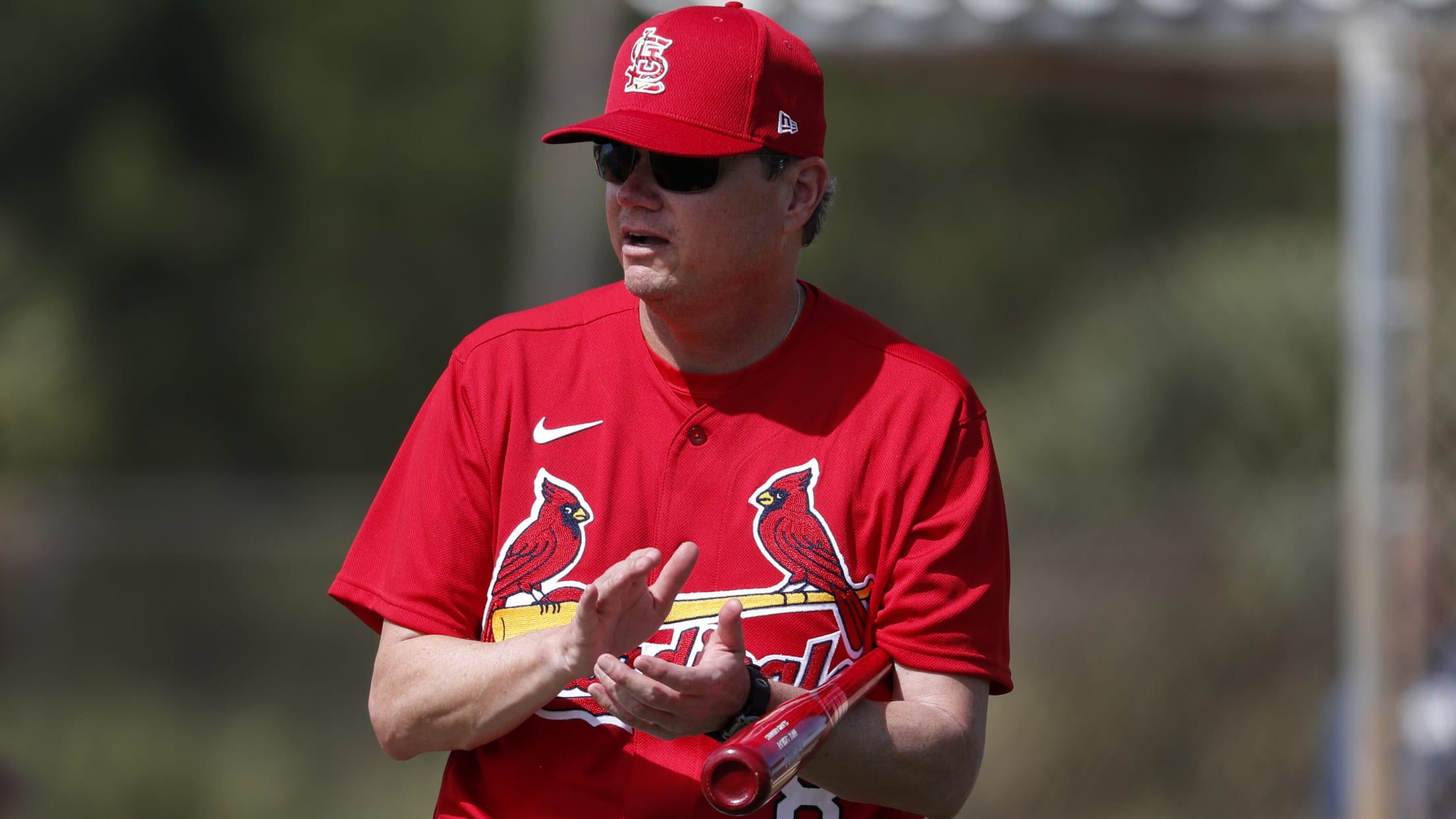 JUPITER, Fla. -- As the Cardinals held their first full-squad workout Monday, officially bringing all their players together for a week of workouts before spring games start Saturday, the goal for 2020 was clear in the message manager Mike Shildt sent in the morning clubhouse meeting. "Appreciate the past, grow
Mikolas delayed 1 month by forearm soreness
RHP gets 2nd PRP injection to aid tendon strain; DeJong attends symphony gala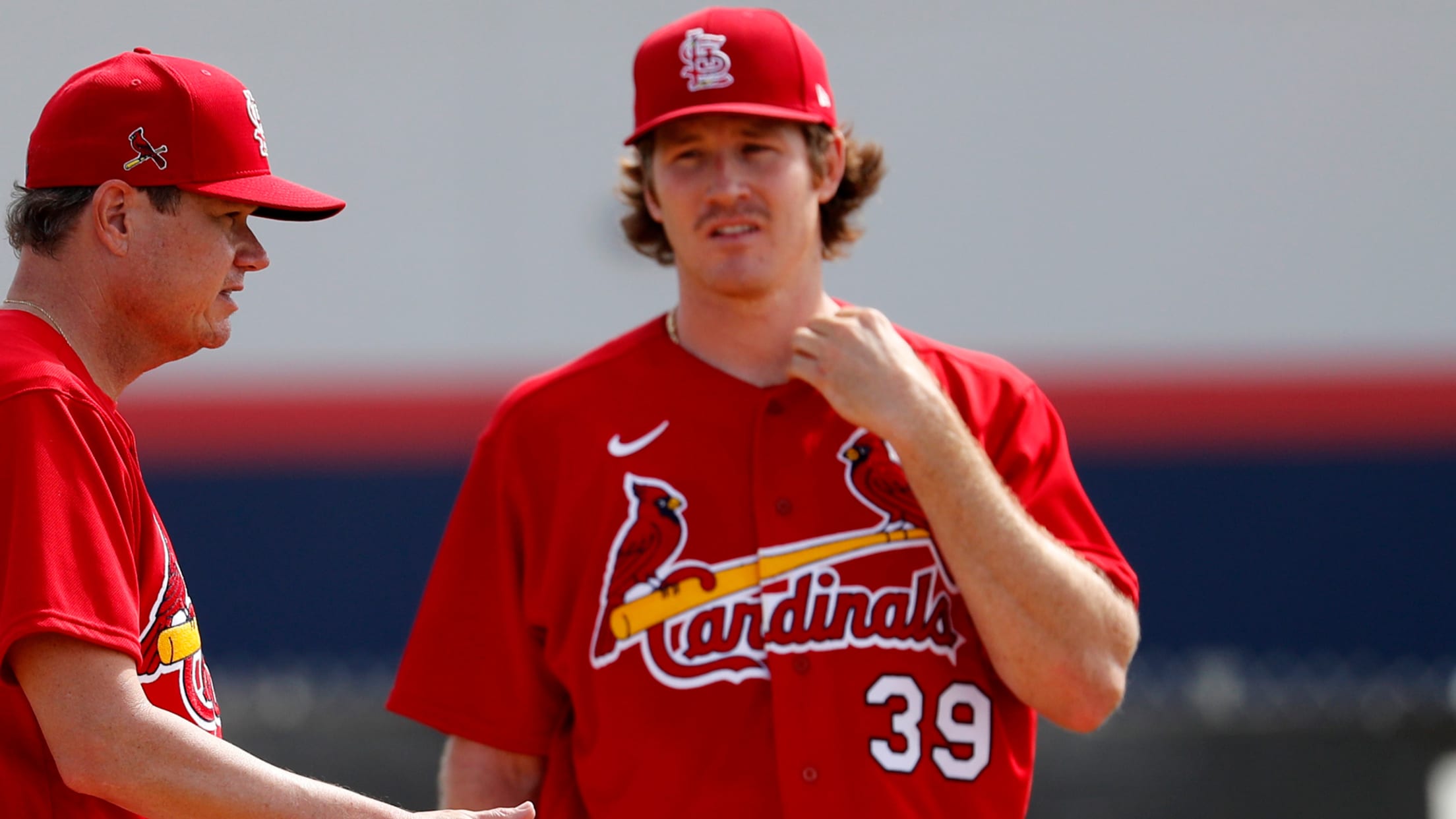 JUPITER, Fla. -- Cardinals right-hander Miles Mikolas had a second platelet-rich plasma injection Tuesday morning to treat his right flexor tendon strain. As a result, his season will be delayed by at least a month. Mikolas received the injection in his right forearm to help heal the flexor tendons, which
Hudson's to-do list: More fluidity, fewer walks
Right-hander aiming to make his delivery smoother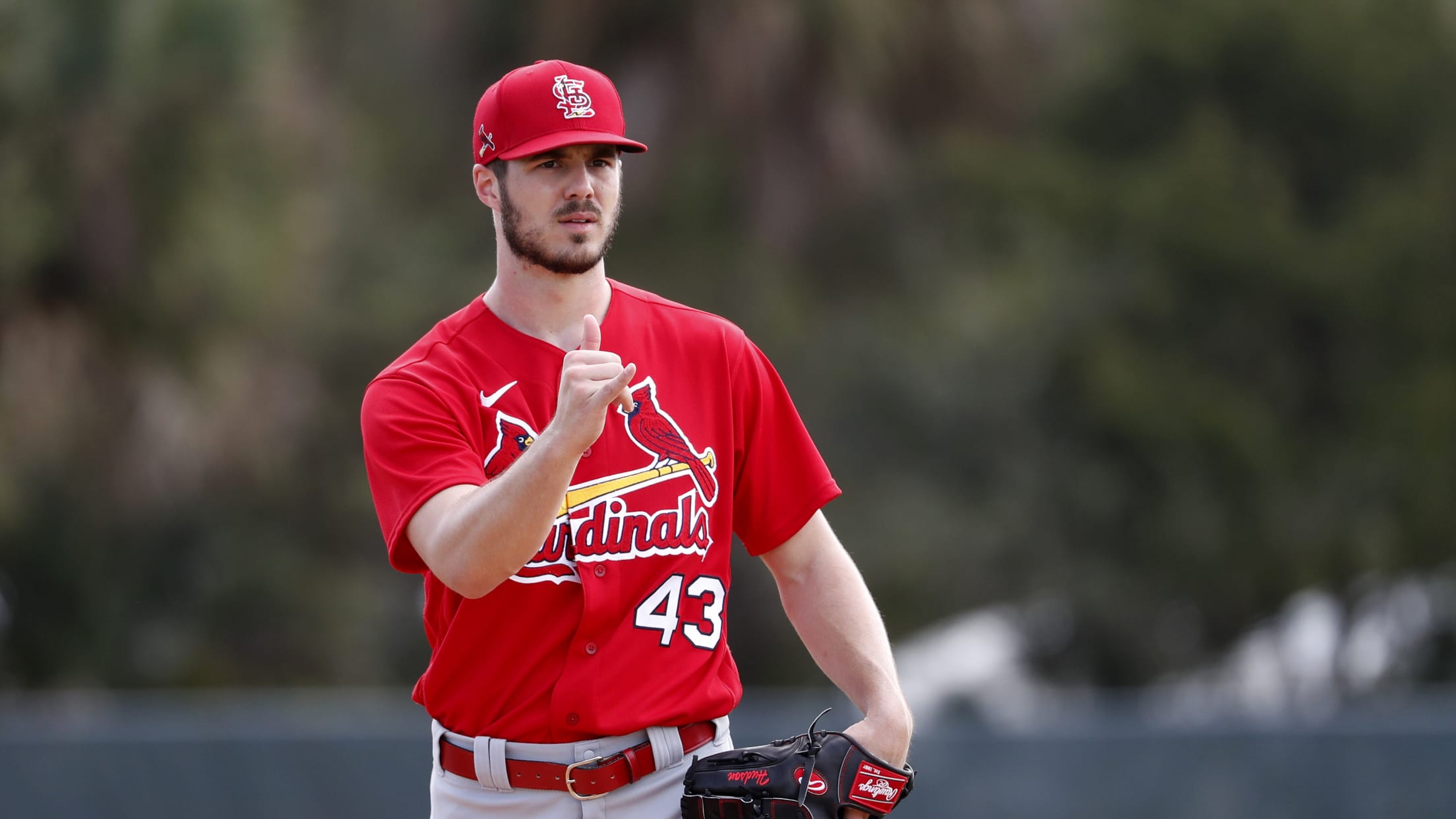 JUPITER, Fla. -- Two things stood out about Dakota Hudson's 2019 season. First was that he had a solid rookie season. The 25-year-old right-hander broke into the rotation and stayed there, becoming a constant source of steady production for the Cardinals. His 3.35 ERA was third lowest among rookie starters,