With Skaggs in mind, Flaherty hurls another gem
Win moves Cardinals into sole possession of first place in NL Central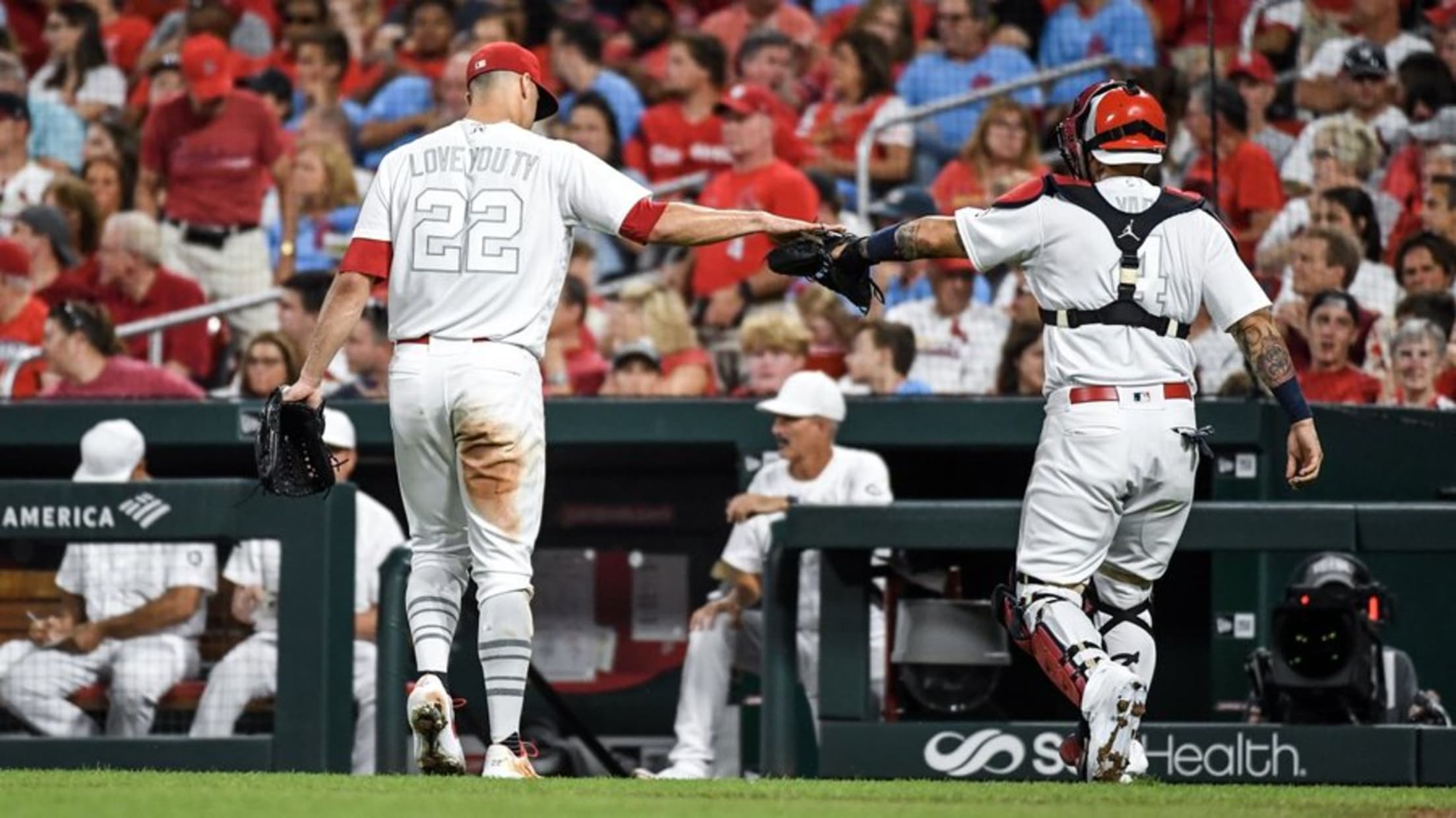 ST. LOUIS -- Jack Flaherty used the first day of Players' Weekend to honor his friend Tyler Skaggs, the Angels pitcher who died in early July. One of nine Major Leaguers who paid tribute to Skaggs, the Cardinals starter wore "LOVE YOU TY" on the back of his jersey and
Wong proud to rep Hawaii on Players' Weekend
Flaherty dons tribute to late friend Tyler Skaggs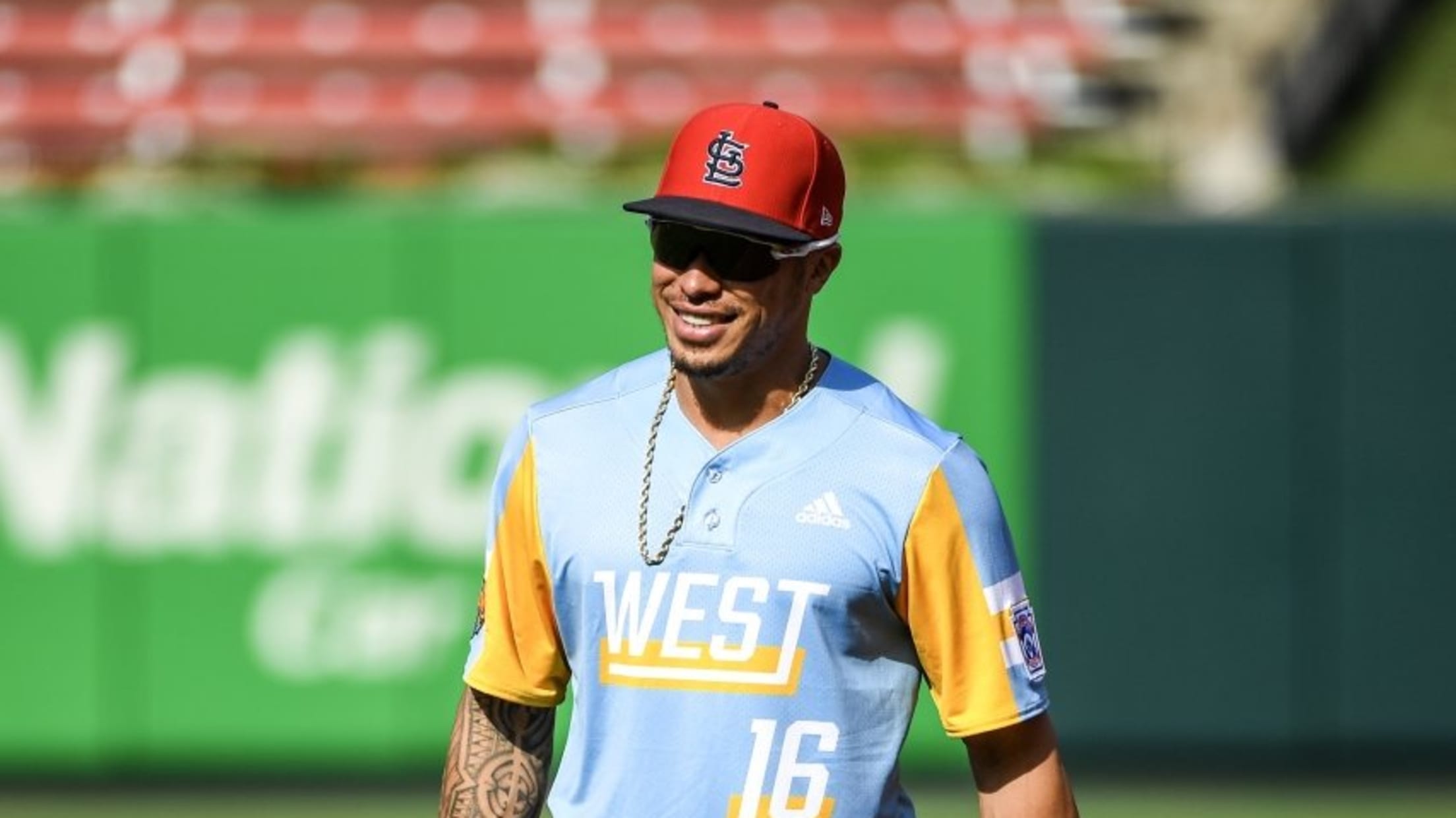 ST. LOUIS -- The all-white jerseys, all-white hats and all-white batting helmets that the Cardinals are wearing for Players' Weekend allow the players to bring the pop of color and personality they want with their other equipment. And Kolten Wong is all in on showing his personality. Wanting to represent
11 players who've picked it up in 2nd half
Ramirez, Kershaw, Bumgarner among those to erupt since break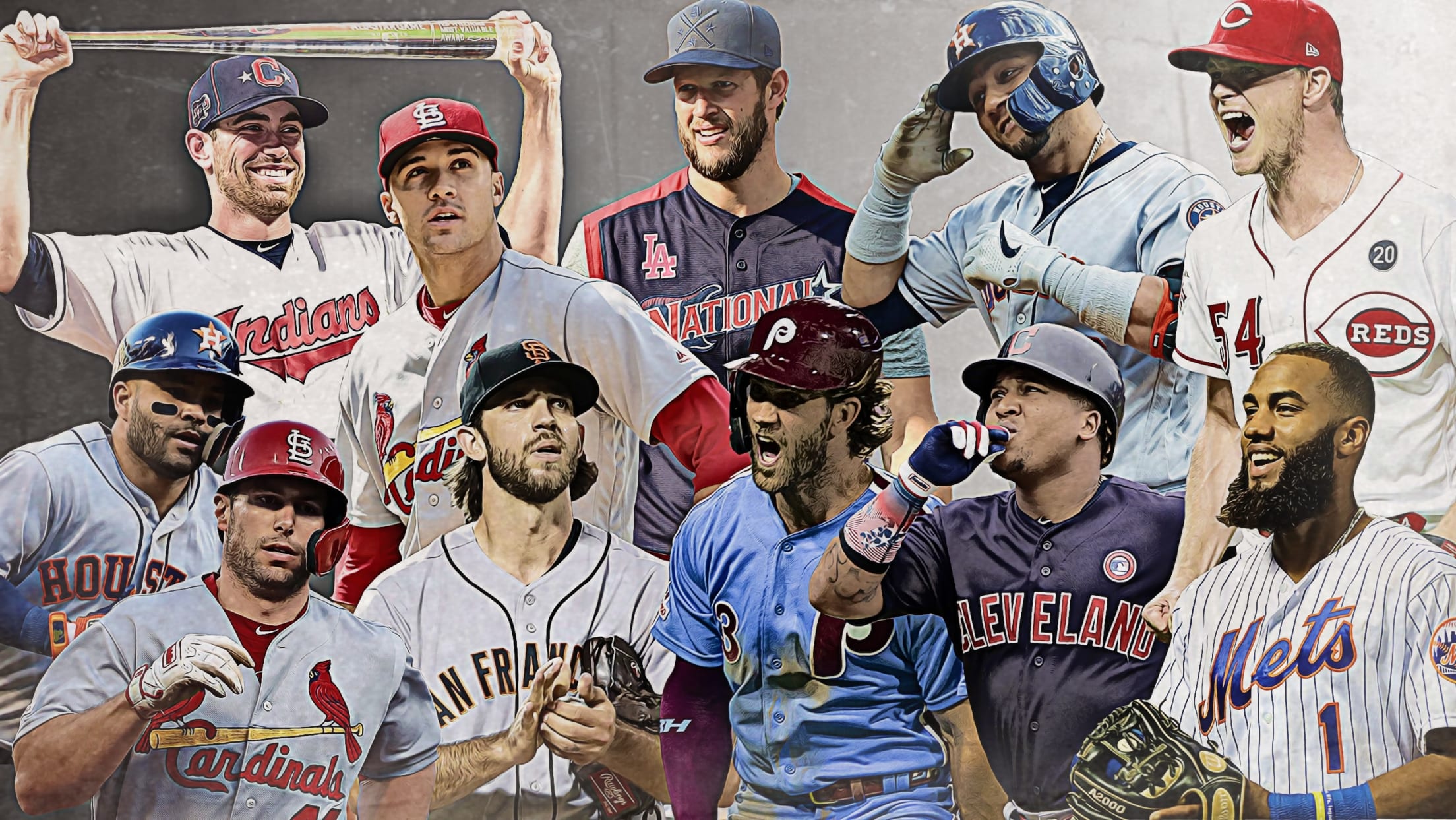 Once there was a season when Eddie Murray, a future Hall of Famer, was having a tough first half for Baltimore -- and Orioles manager Earl Weaver was delighted. "That just means he's going to have a great second half," Weaver said. The longtime O's skipper knew that regardless of
Cardinals discuss Players' Weekend nicknames
Club will wear all-white uniforms during Aug. 23-25 series vs. Rockies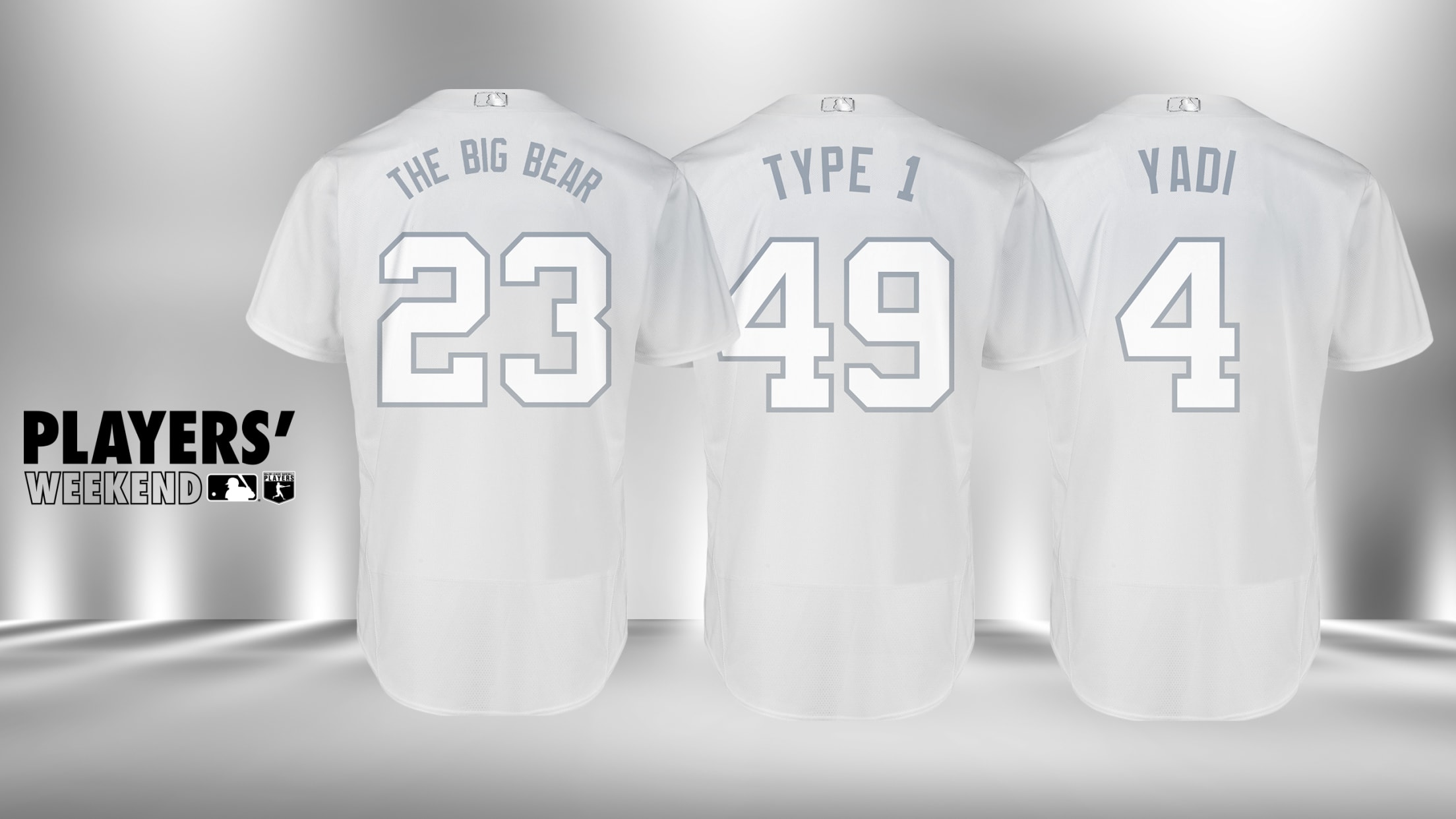 CINCINNATI -- Once again, Major League players will put their personalities on the field Aug. 23-25 during Players' Weekend. Each player has chosen a nickname to go on the back of their jerseys -- which this year, will be black and white, allowing the players to bring the color and
Knizner homers twice for Memphis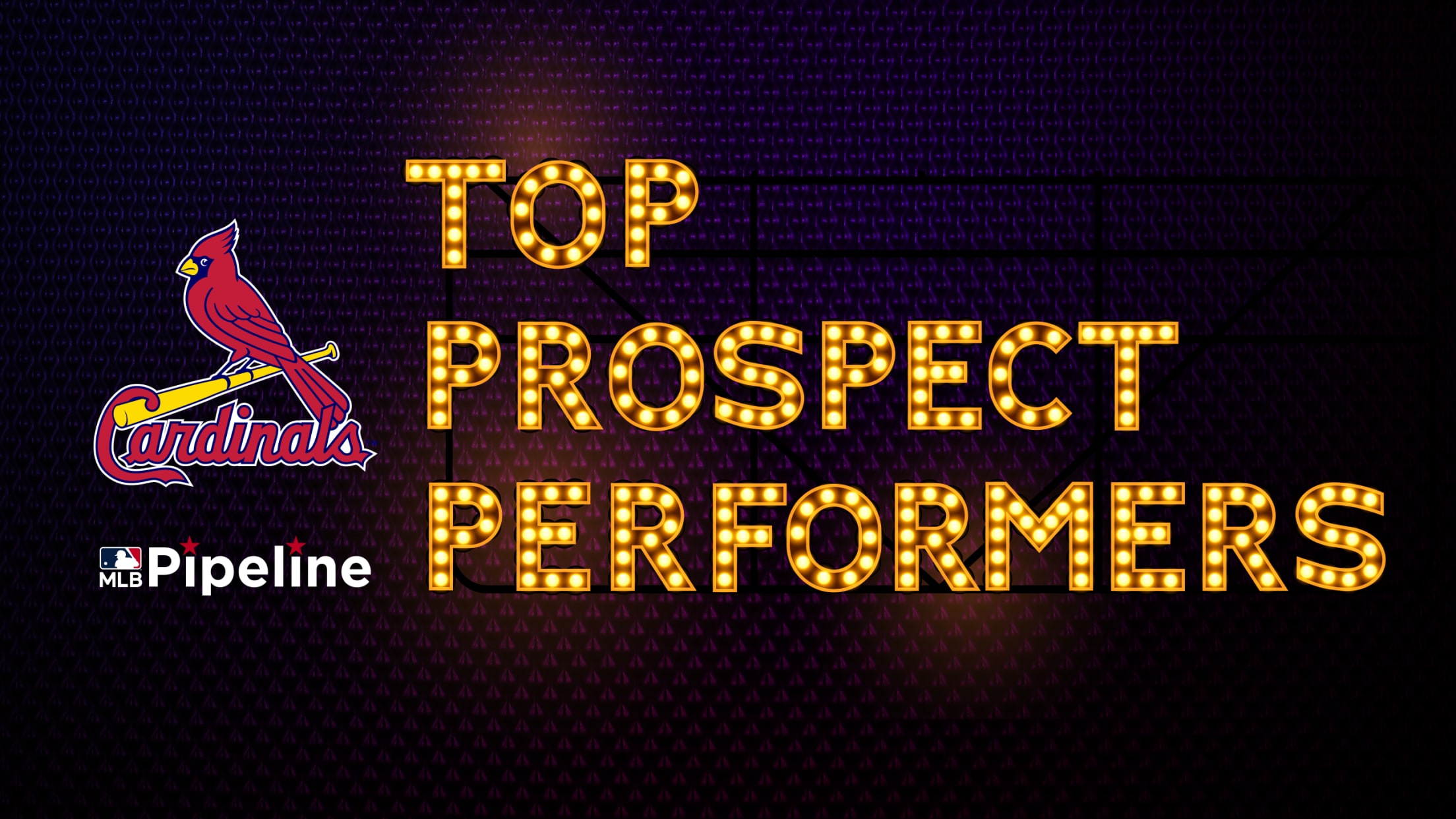 Here's a look at the top performances of the past week by Cardinals prospects in the Minor Leagues:
Each club's best Players' Weekend nickname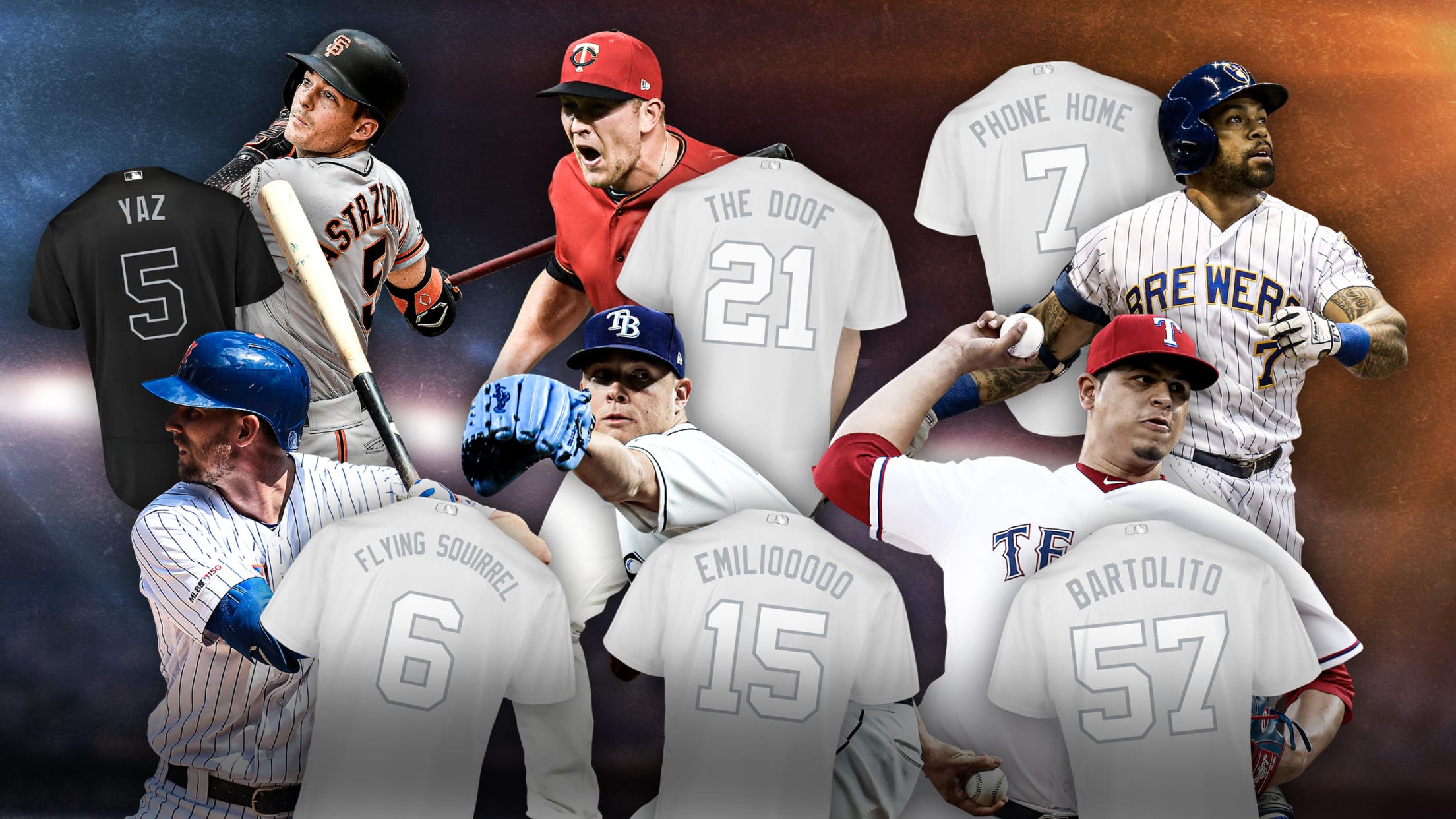 It's Players' Weekend! And for many, the true fun of this annual event is in the names on the back of the uniforms. Baseball player culture has often discouraged (arguably to the game's detriment) players from showing their true personalities, so this weekend gives them that opportunity. It lets you
Back in leadoff, Fowler fuels playoff push
Outfielder homers vs. Rox, leads Cardinals with 15 RBIs in August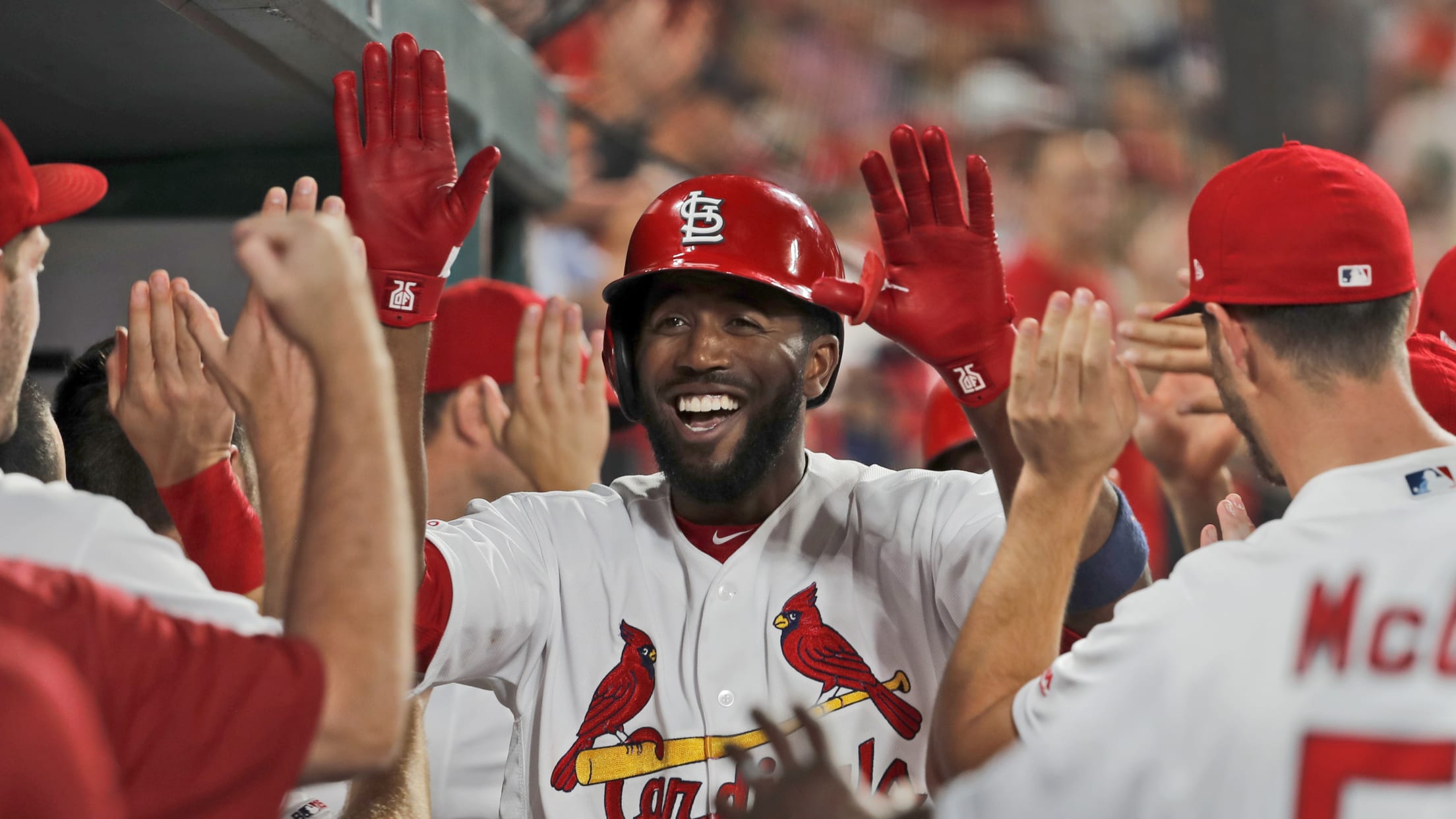 ST. LOUIS -- Yadier Molina knew Dexter Fowler was about to hit a home run before even Fowler -- or anyone else at Busch Stadium on Thursday night -- knew. In the bottom of the seventh inning, right as Rockies reliever Yency Almonte released his pitch, Molina shot both hands
Leone brings fresh arm to Cardinals' bullpen
Shildt confident Carpenter can turn down season around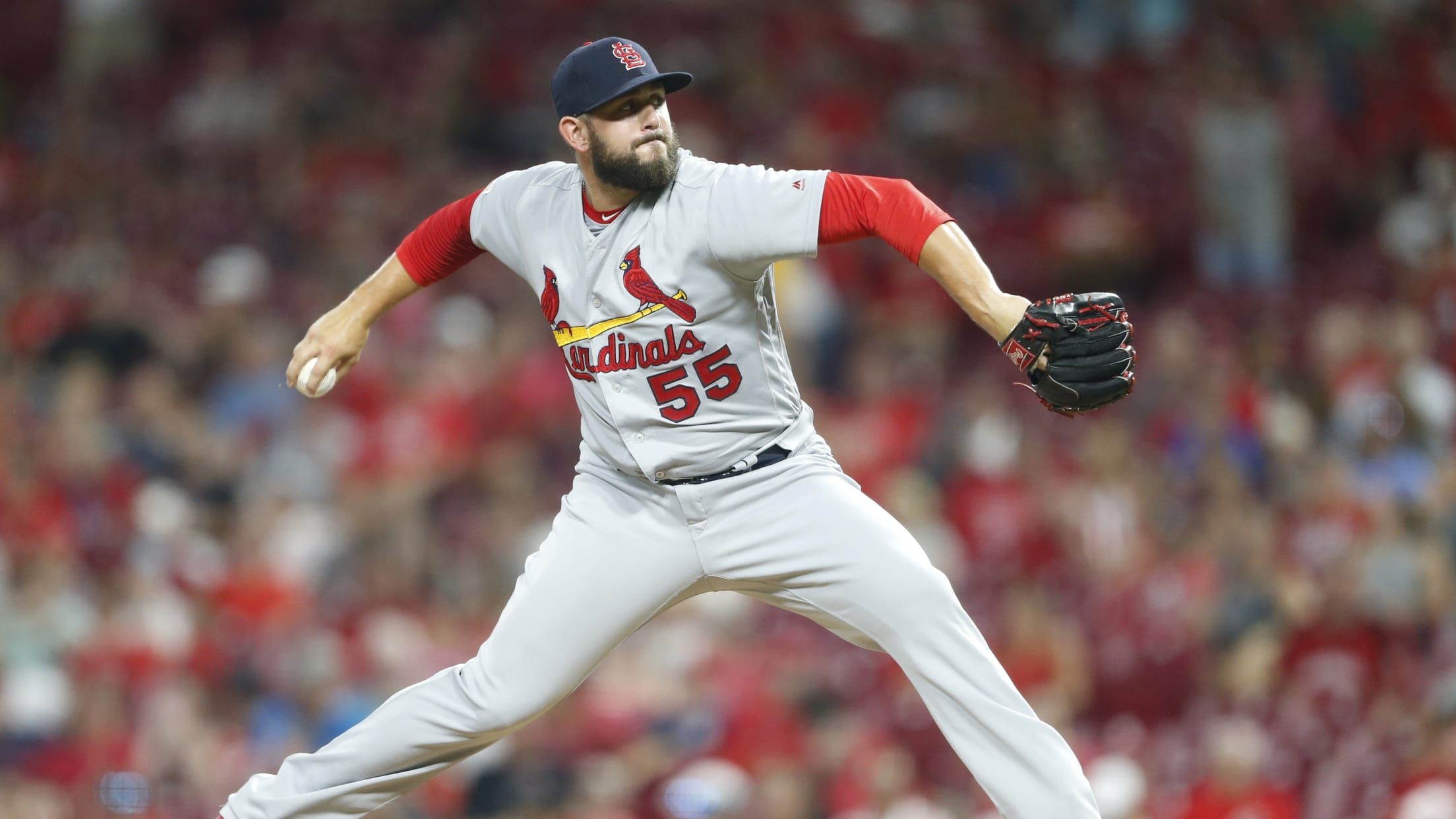 ST. LOUIS -- In need of a fresh bullpen arm, the Cardinals recalled right-hander Dominic Leone from Triple-A Memphis and optioned right-hander Junior Fernandez on Thursday. Fernandez threw two innings in the Cardinals' 5-3 rain-shortened loss to the Brewers on Wednesday night, walking two and striking out two, including Ryan
5 NL Central players with something to prove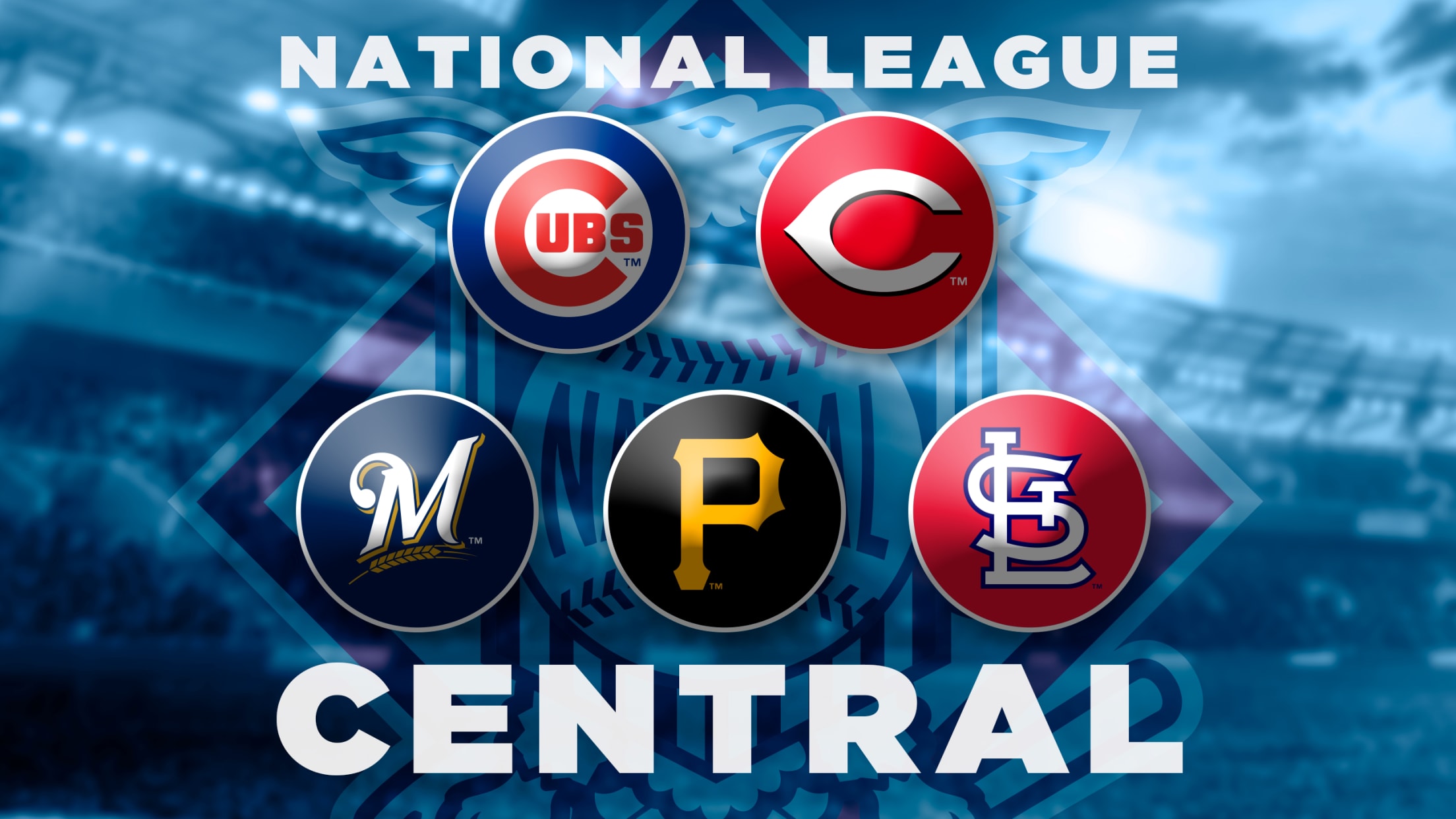 It's getting late for players like Brewers outfielder Lorenzo Cain, who has been fighting a slump and the frustration associated with it all season. Now he finds himself running out of regular season to do something about it. "I've just been struggling," Cain said last week. "It doesn't even feel
Players' Weekend 2019: What you need to know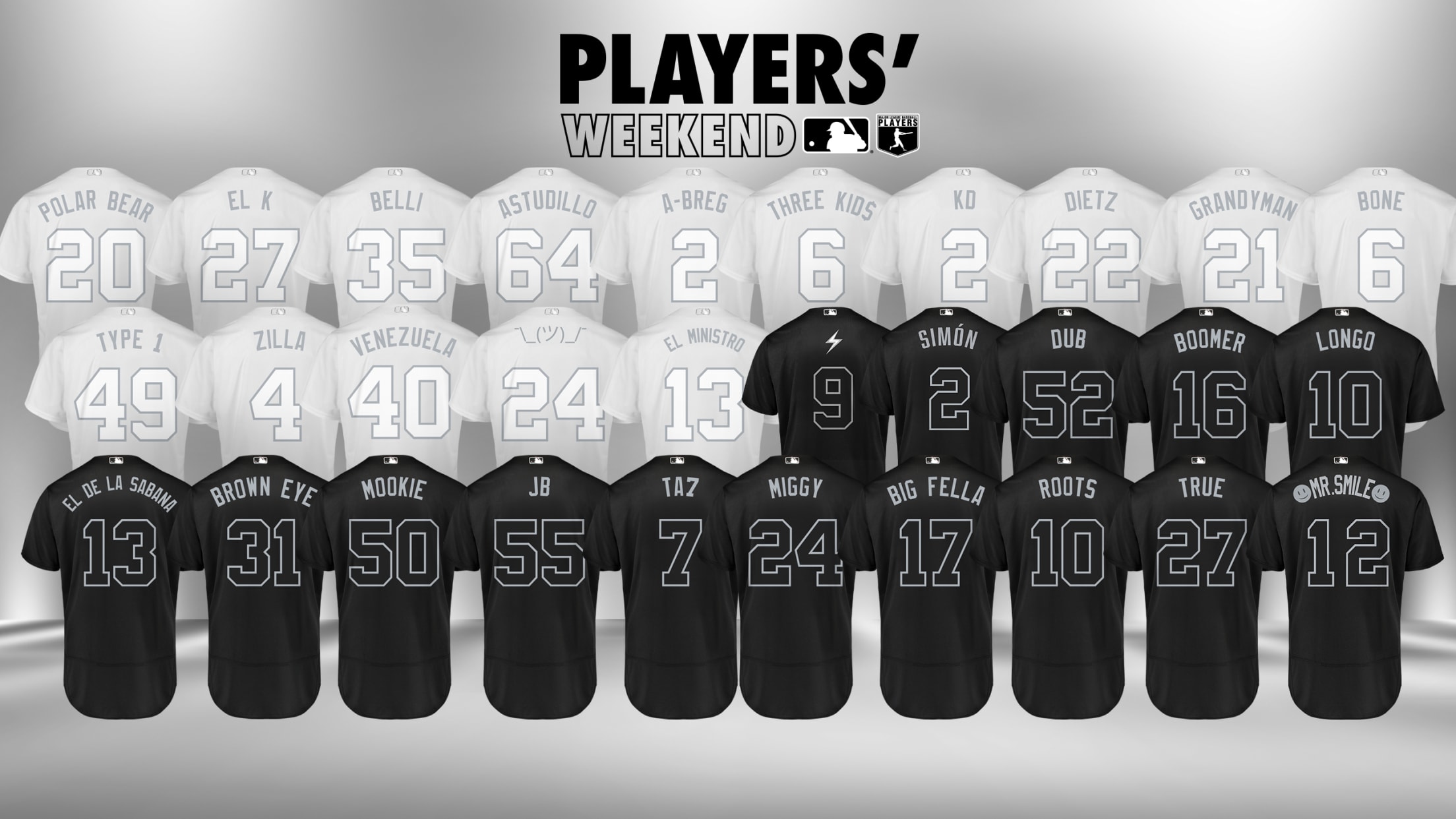 Players' Weekend -- a time when charisma, color and creativity are celebrated with looser uniform rules -- returns this weekend across MLB. Here's everything you need to know about the festivities in a handy FAQ format.
After weather delay, Cards fall out of 1st
Rain halts momentum after Crew tags Waino early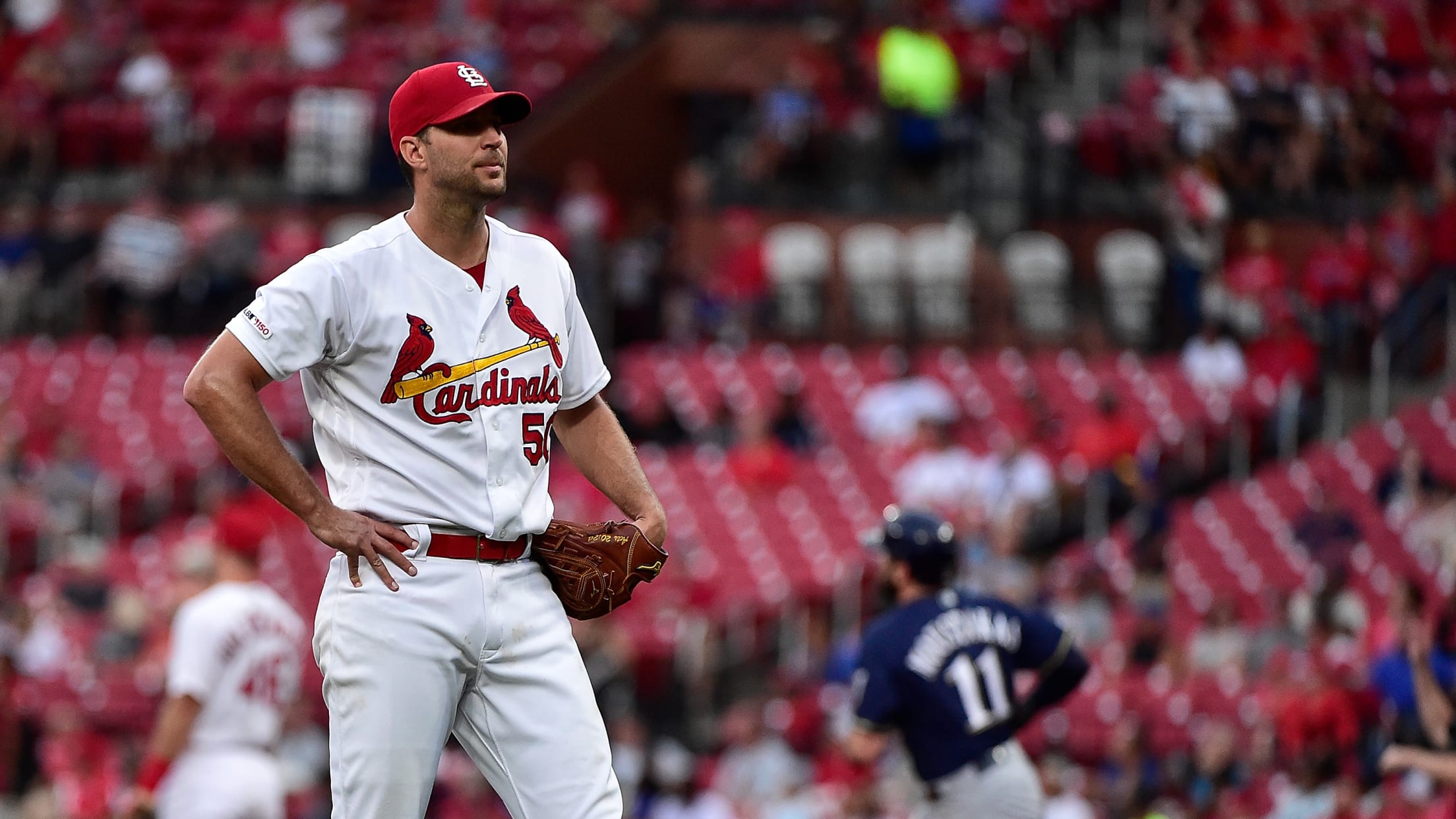 ST. LOUIS -- Looking to widen the gap in the National League Central and maintain their grip on first place, the Cardinals didn't get a chance to finish the game they started Wednesday night. Attempting to sweep the Brewers, the Cards saw their series finale called after a one-hour, six-minute
Webb earns first win, survives celebration
O'Neill begins rehab assignment; Martinez to follow soon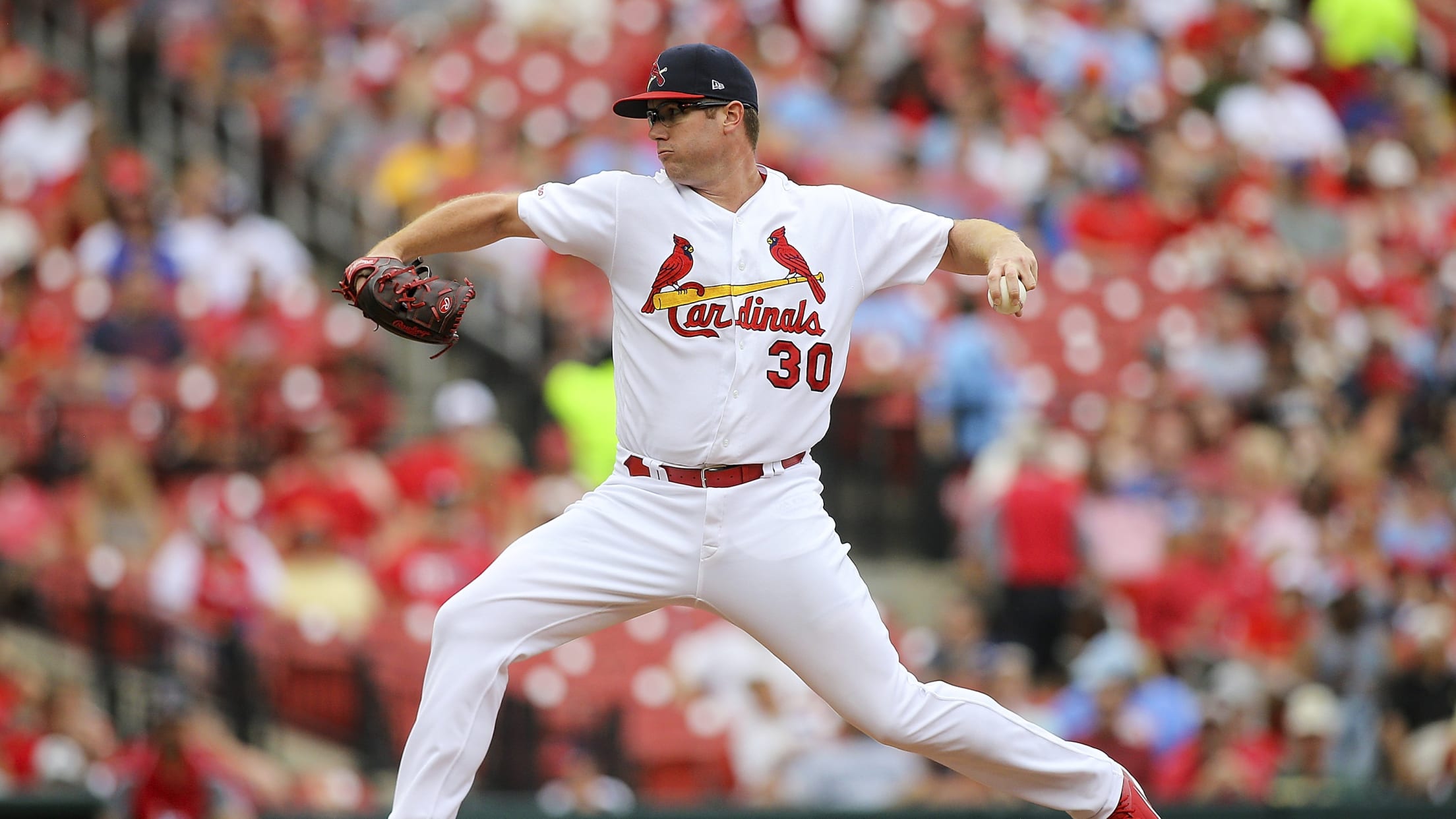 ST. LOUIS -- Tyler Webb was glad to get his first Major League win during Tuesday's 9-4 triumph against the Brewers, but not because it was a relief to get the first one out of the way. Webb was just glad that he survived the celebration after. "All I will
Bader back with new swing, clear mind
Cardinals CF's playing time TBD by performance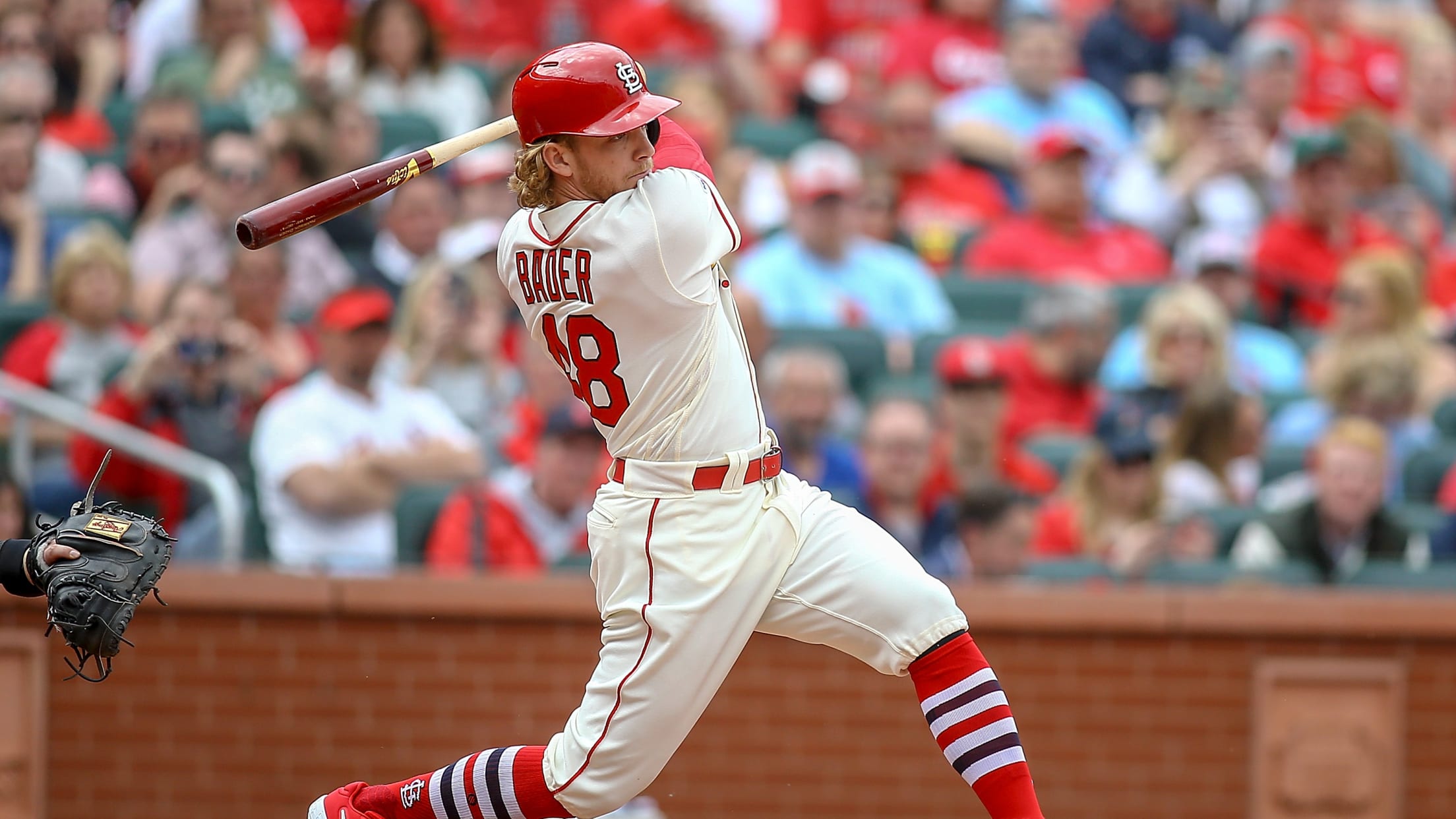 ST. LOUIS -- Harrison Bader's 23-day stint with Triple-A Memphis concluded when he was recalled on Tuesday, and he brought back with him a pair of extra items in tow. That is, a clear mind and a fixed swing. Bader is hopeful that the combination can help him salvage a
15 players who will decide playoff berths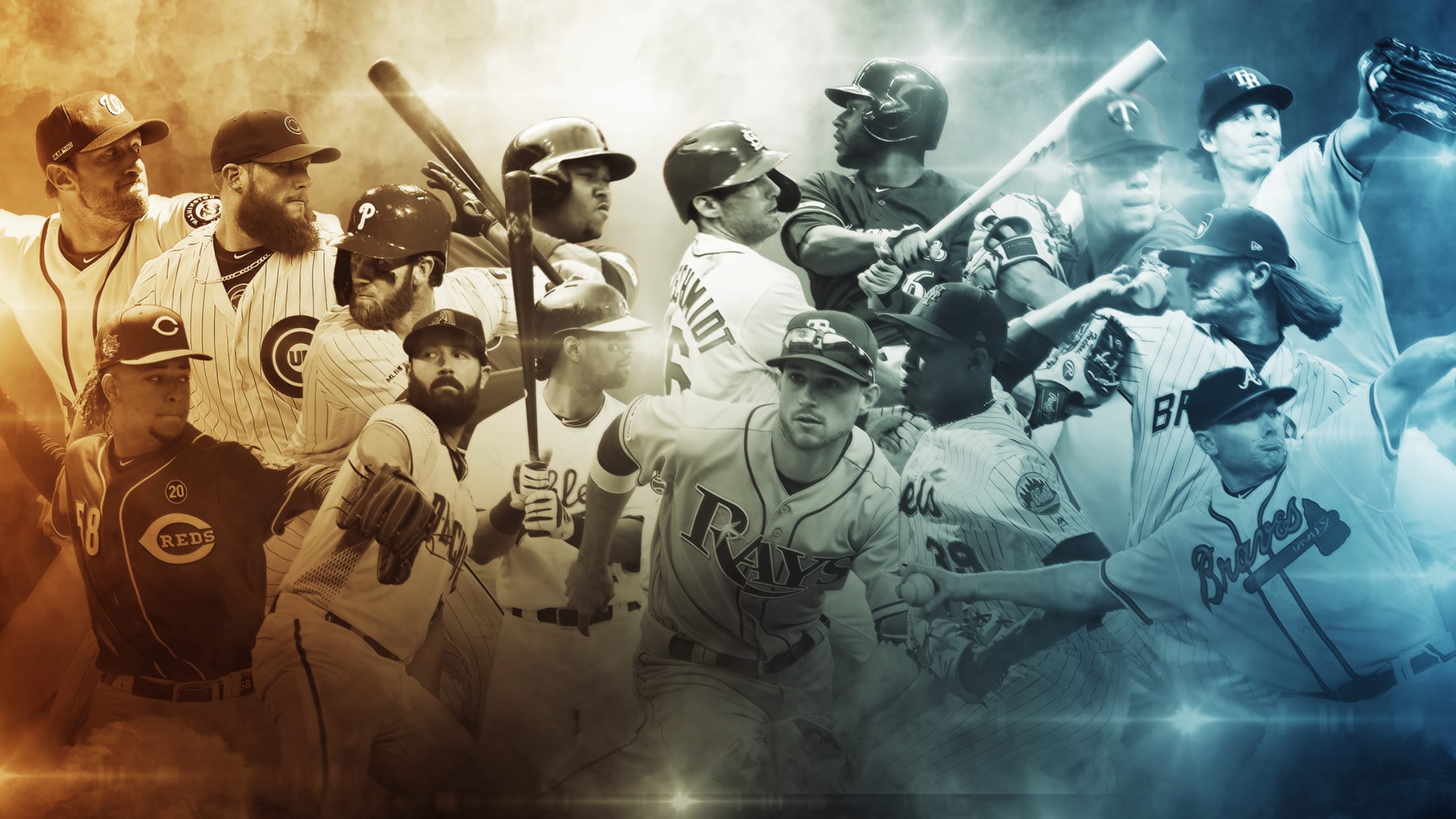 Reputations can be made -- and unmade -- over these next six weeks. Madison Bumgarner was at his dominating best -- 8-3, 2.29 ERA in 13 starts -- at the end of 2014 as the Giants captured the National League's second Wild Card berth, and then a World Series title,
This pair will impact Cards' pennant chase
Bader, Wacha lay groundwork for series-clinching win vs. Crew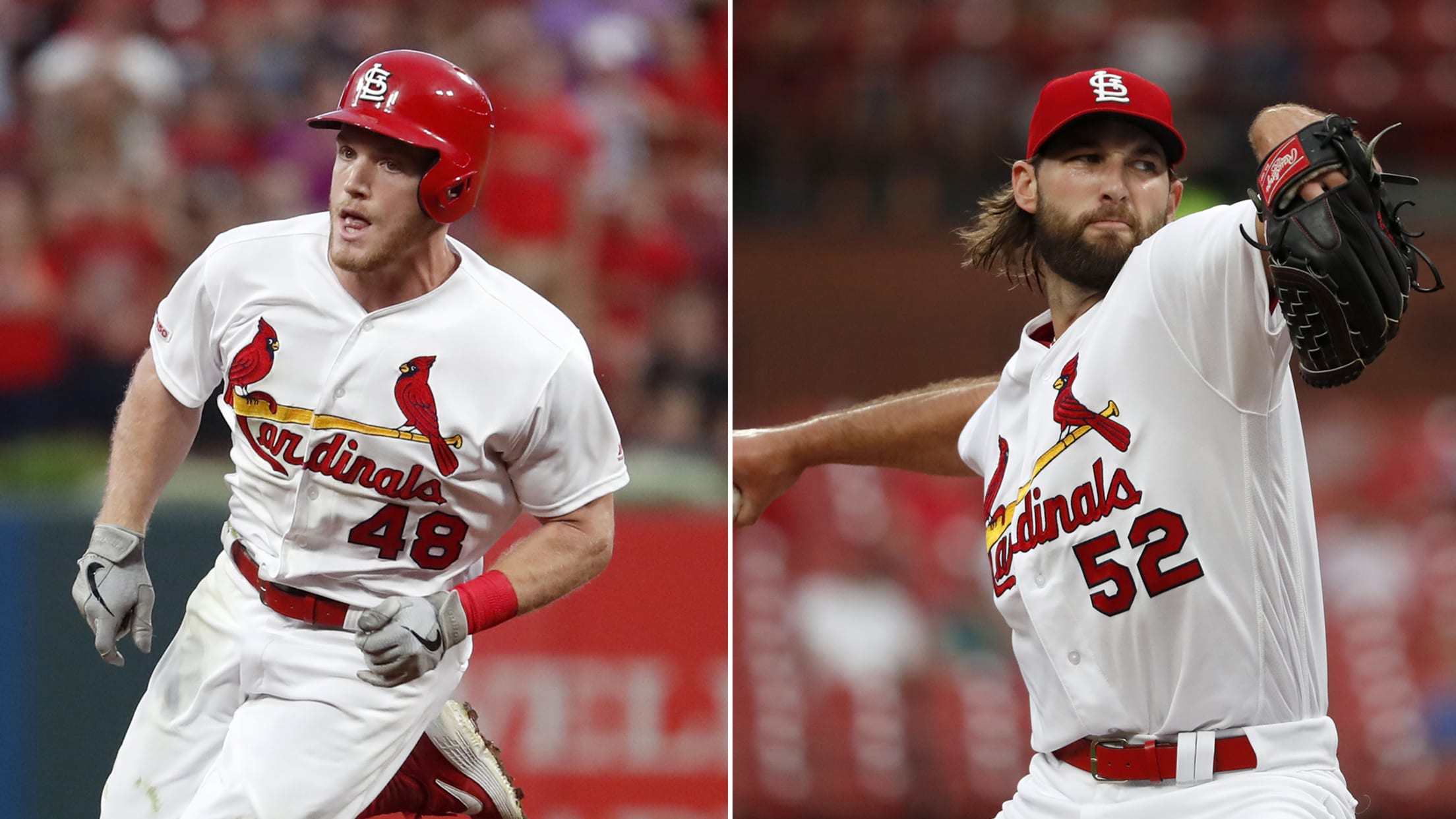 ST. LOUIS -- The Cardinals' grip on their division lead tightened ever so slightly the moment three Milwaukee defenders peeled off on what seemed a routine two-out popup Tuesday night. The ball dropped. The bases cleared. And the Cardinals parlayed the shot of momentum into a 9-4 win over the
DeJong's big smack off Williams nets Big Macs
Milwaukee pitcher's homecoming memorable for more than highlight-reel HR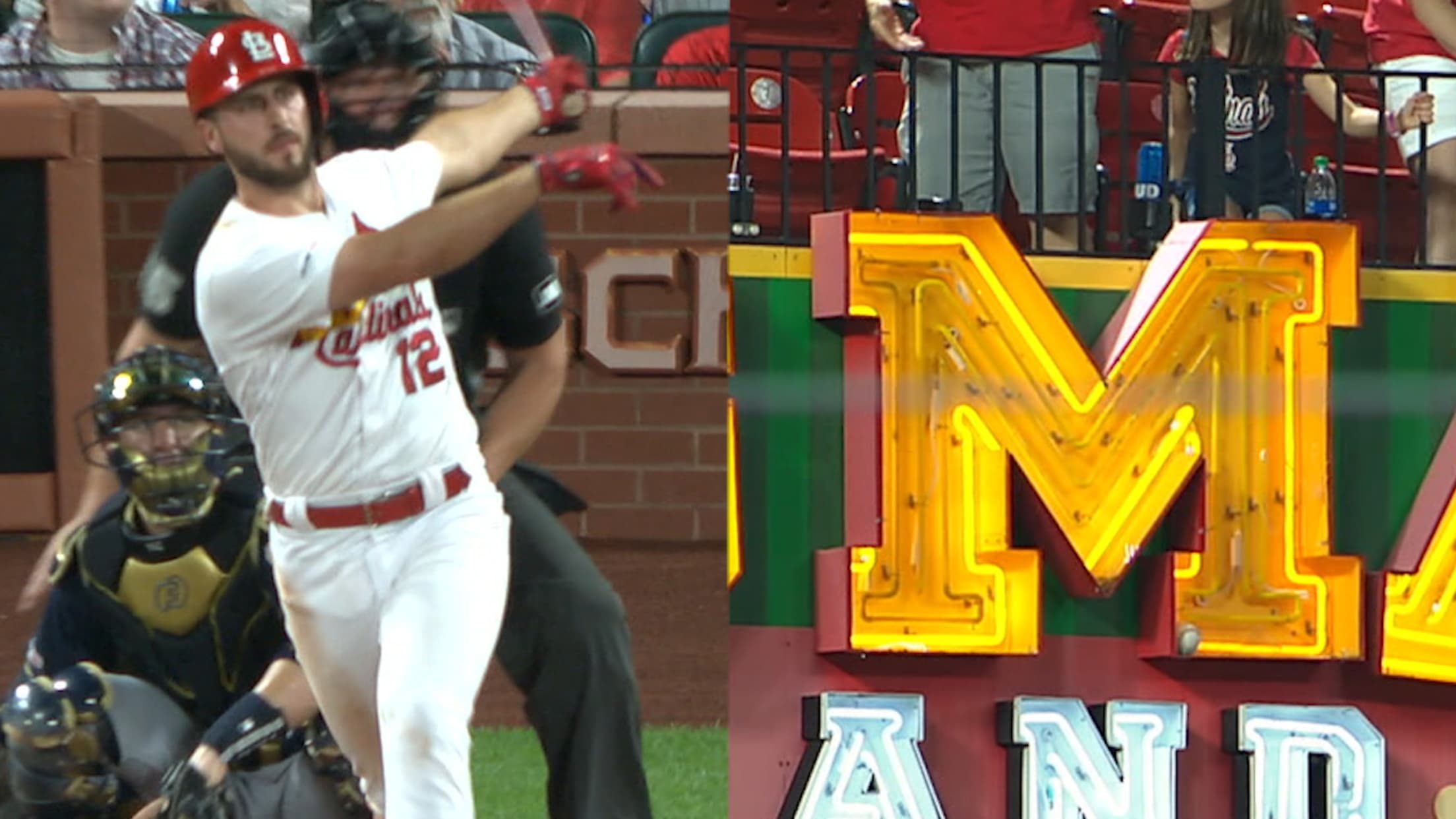 ST. LOUIS -- The "M" was missing Tuesday from the big neon "BIG MAC LAND" sign in left field at Busch Stadium, and all things considered, Brewers rookie right-hander Devin Williams had a good sense of humor about that. Williams, making his first career appearance against the team he cheered
Every team's 2020 Spring Training schedule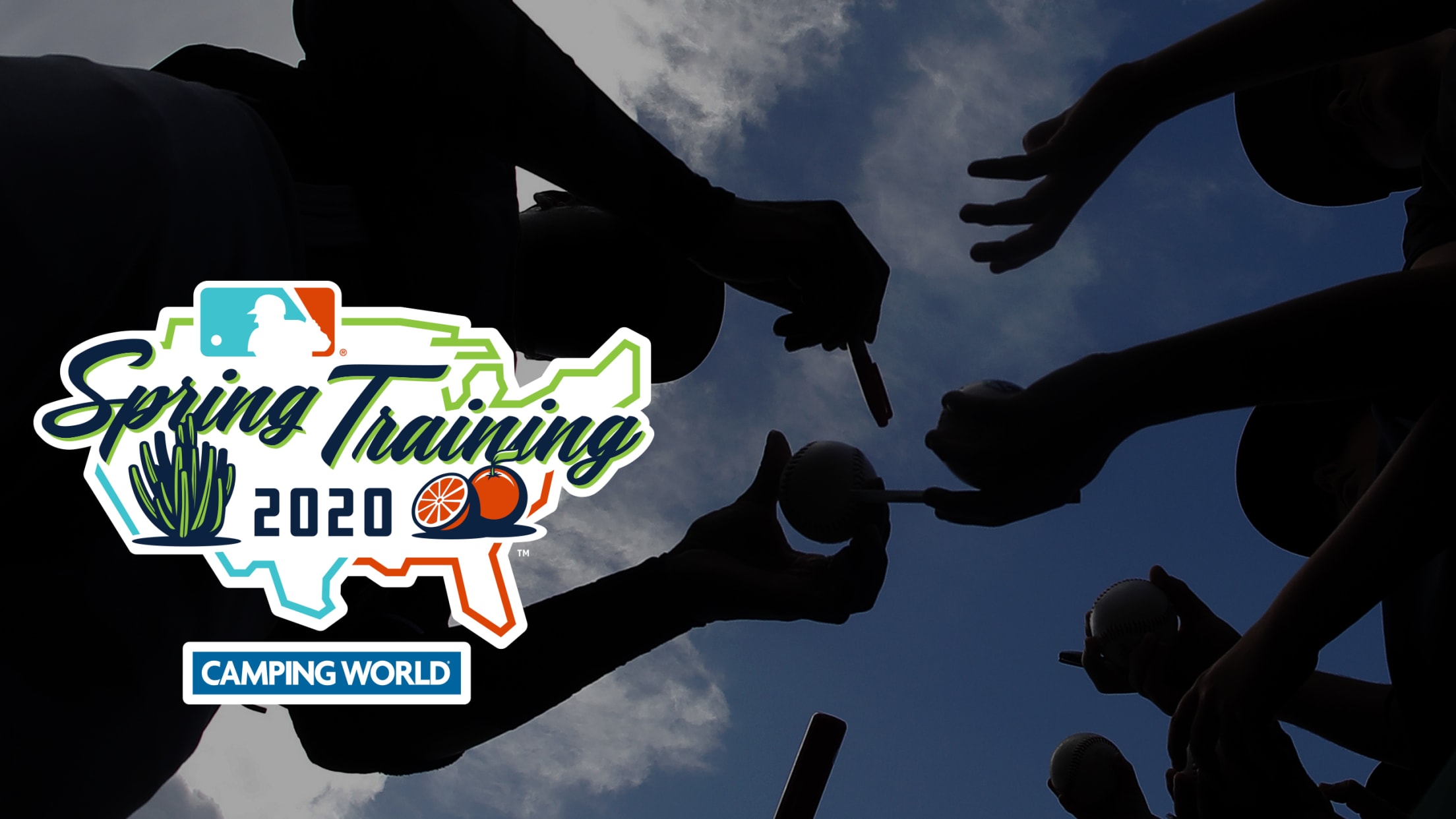 Major League Baseball unveiled the full schedule for 2020 Spring Training presented by Camping World on Monday. The spring slate is set to begin with three games on Feb. 21, and 28 of the 30 Major League clubs in action for Grapefruit and Cactus League games the following day. The
Hudson, Cards 'pen combine for 1-hit shutout
ST. LOUIS -- Monday night's series opener between the Cardinals and Brewers at Busch Stadium had already been circled on the schedule because of what it would mean within the landscape of a tight National League Central race. It nearly concluded as one for the history books. Led by starter
Hot-hitting Bader recalled by Cardinals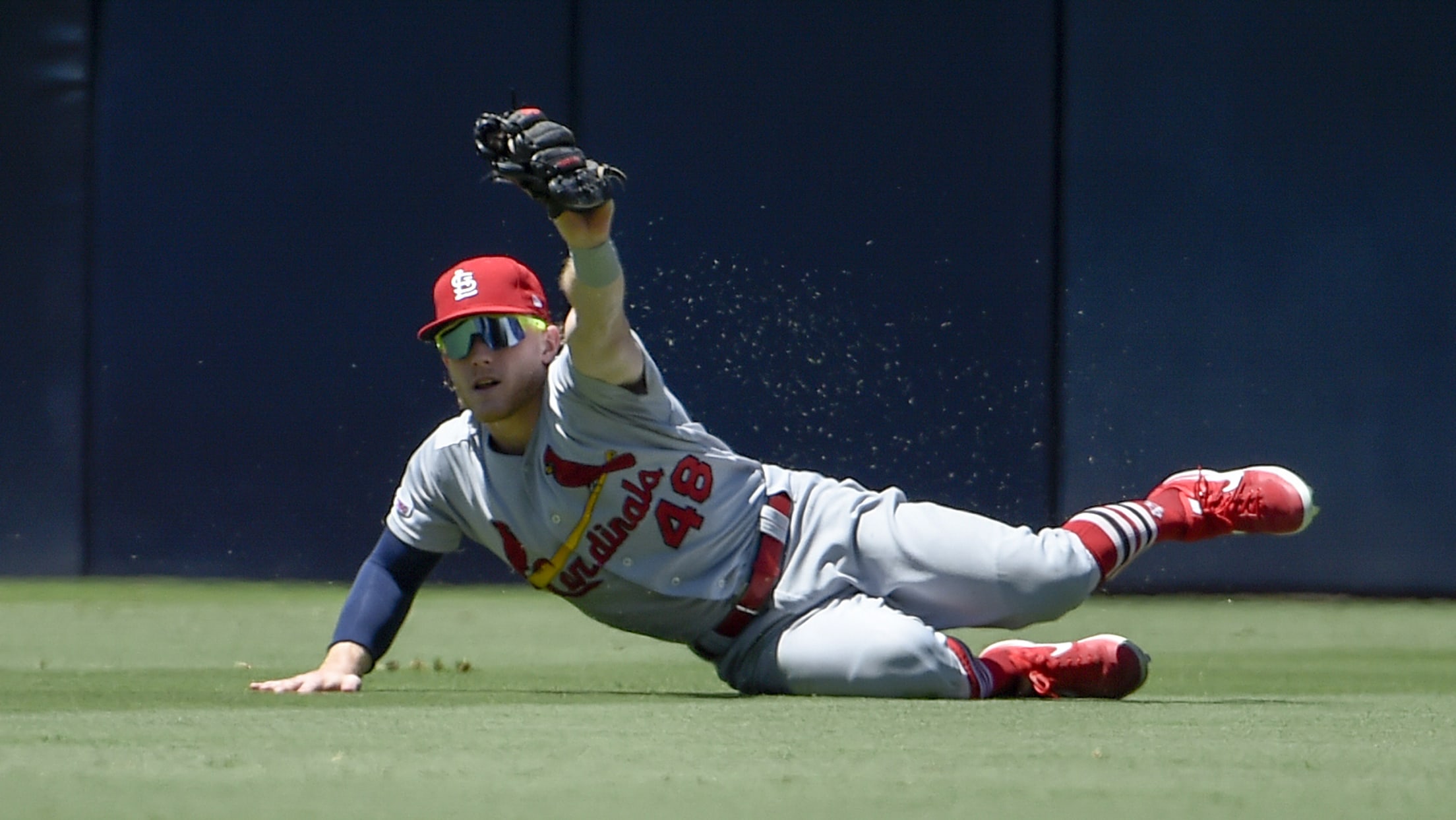 ST. LOUIS -- Optioned to the Minor Leagues three weeks ago with the task of finding his swing and building up his confidence, Harrison Bader has mashed his way back toward relevancy. The Cardinals recalled Bader on Tuesday and optioned Randy Arozarena, who is their No. 12-ranked prospect per MLB
DeJong's HR knocks out M in Big Mac Land sign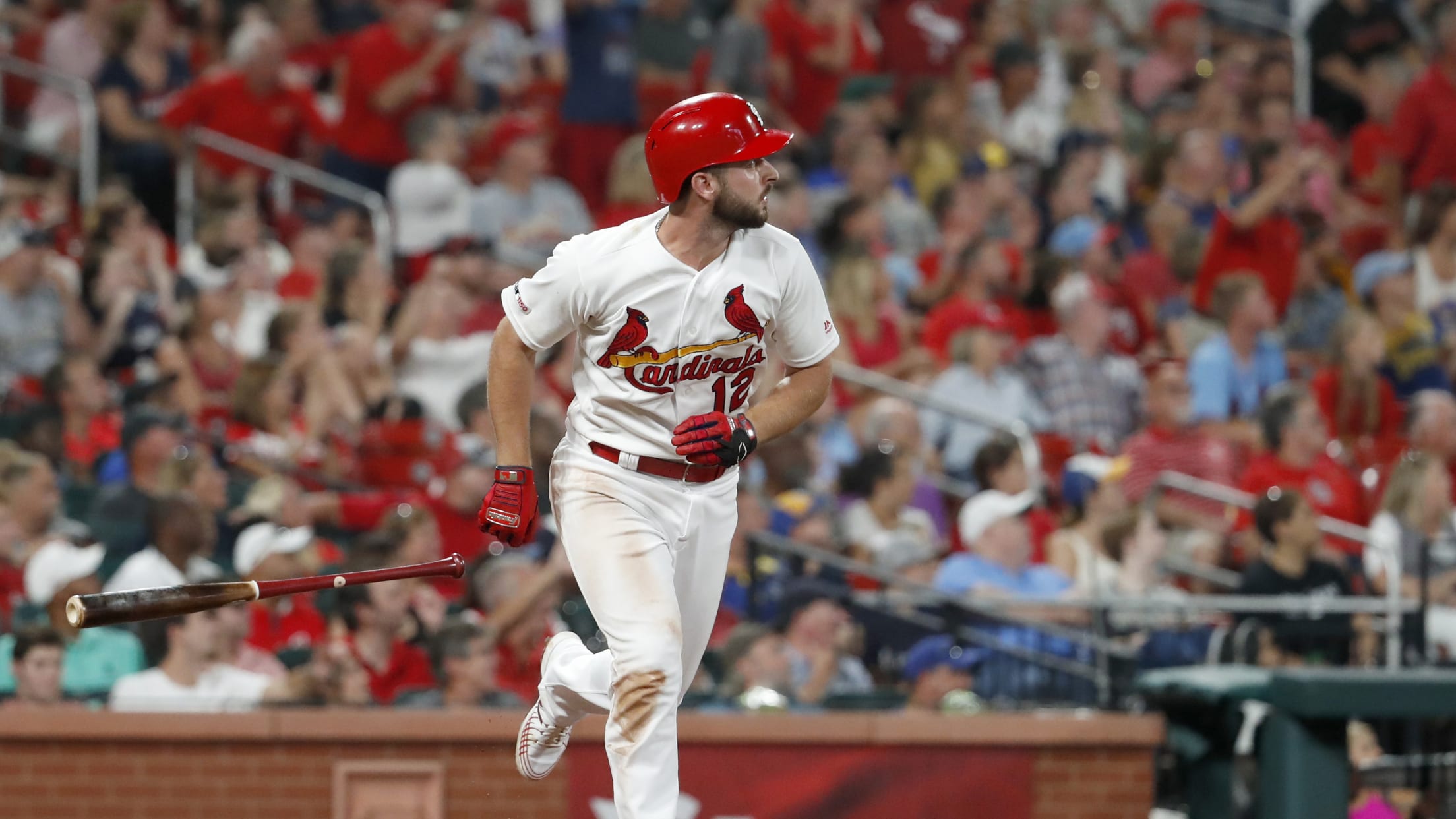 ST. LOUIS -- Paul DeJong did an extra bit of damage with his sixth-inning homer off Brewers reliever Devin Williams in the Cardinals' 3-0 win over the Brewers on Monday. The blast blew out the "M" in the lit-up "Big Mac" sign that hangs from the façade of the left-field
Cardinals display potential, pitfalls in Cincy split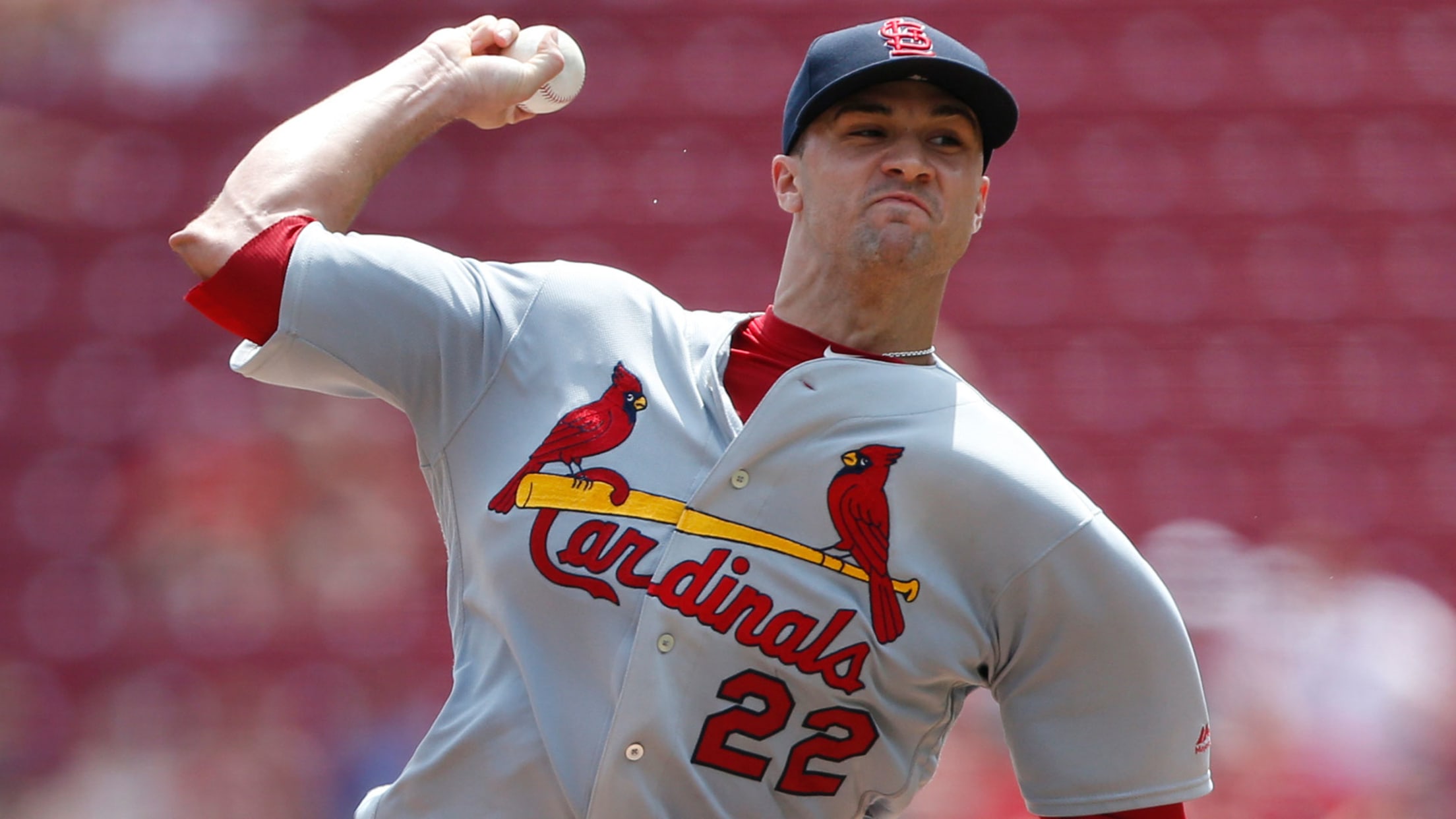 CINCINNATI -- Cardinals manager Mike Shildt has emphasized the capability of his team all season and its need for consistency in all parts of the game. Including Sunday afternoon's 5-4 win, this weekend against the Reds showed what's possible when the Cardinals do put the pieces together, and what's possible
Reyes' return delayed, not in 'throwing mode'
Right-hander has totaled 7 big league innings over past 3 seasons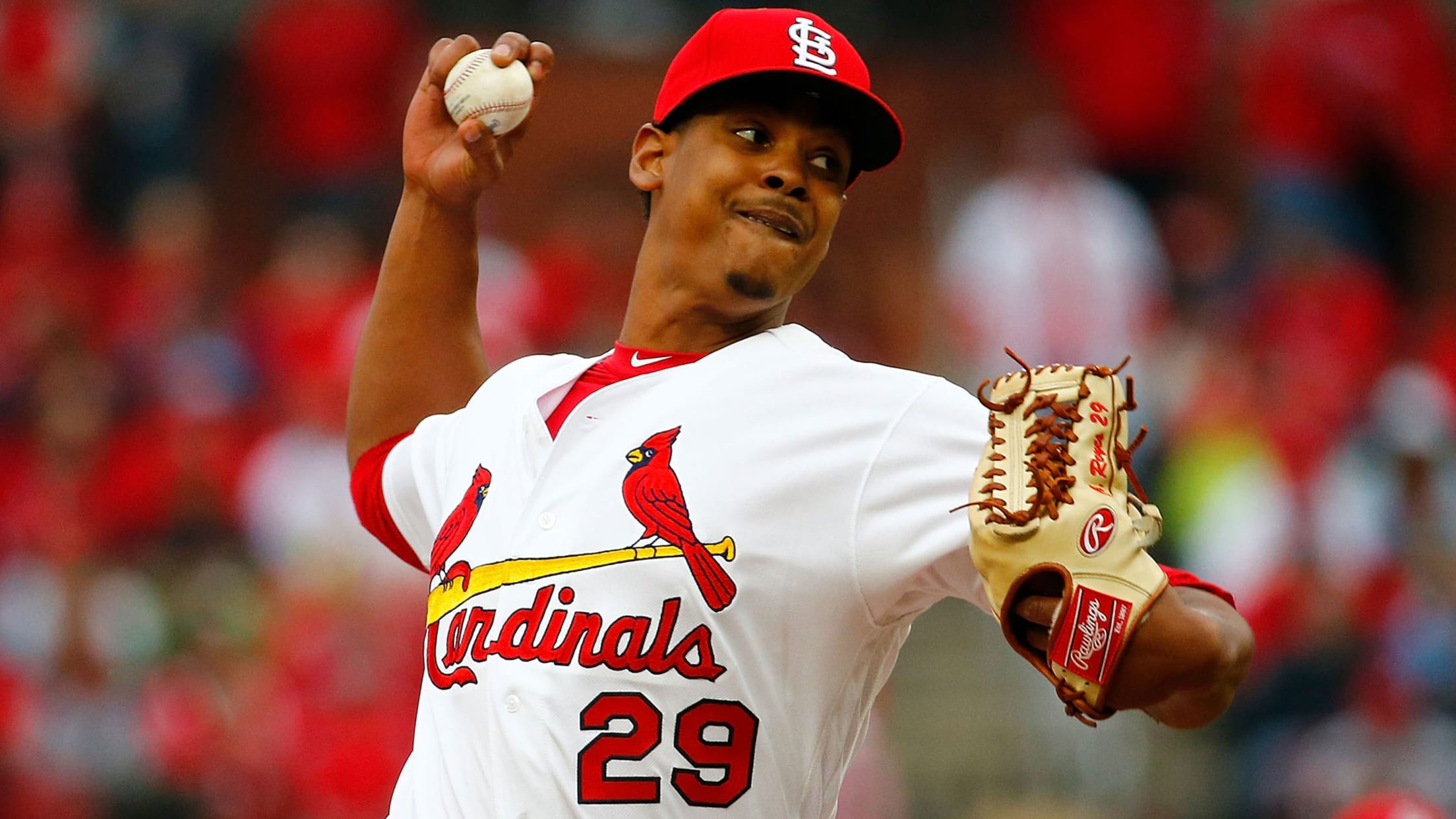 CINCINNATI -- Alex Reyes, on the Triple-A Memphis injured list with a right pectoral strain, is "not in a throwing mode," Cardinals manager Mike Shildt said Sunday. Reyes threw a bullpen session on Aug. 5 and felt more pain in his pectoral area and near his right shoulder, leading him