Flaherty allows 3 more HRs as trend continues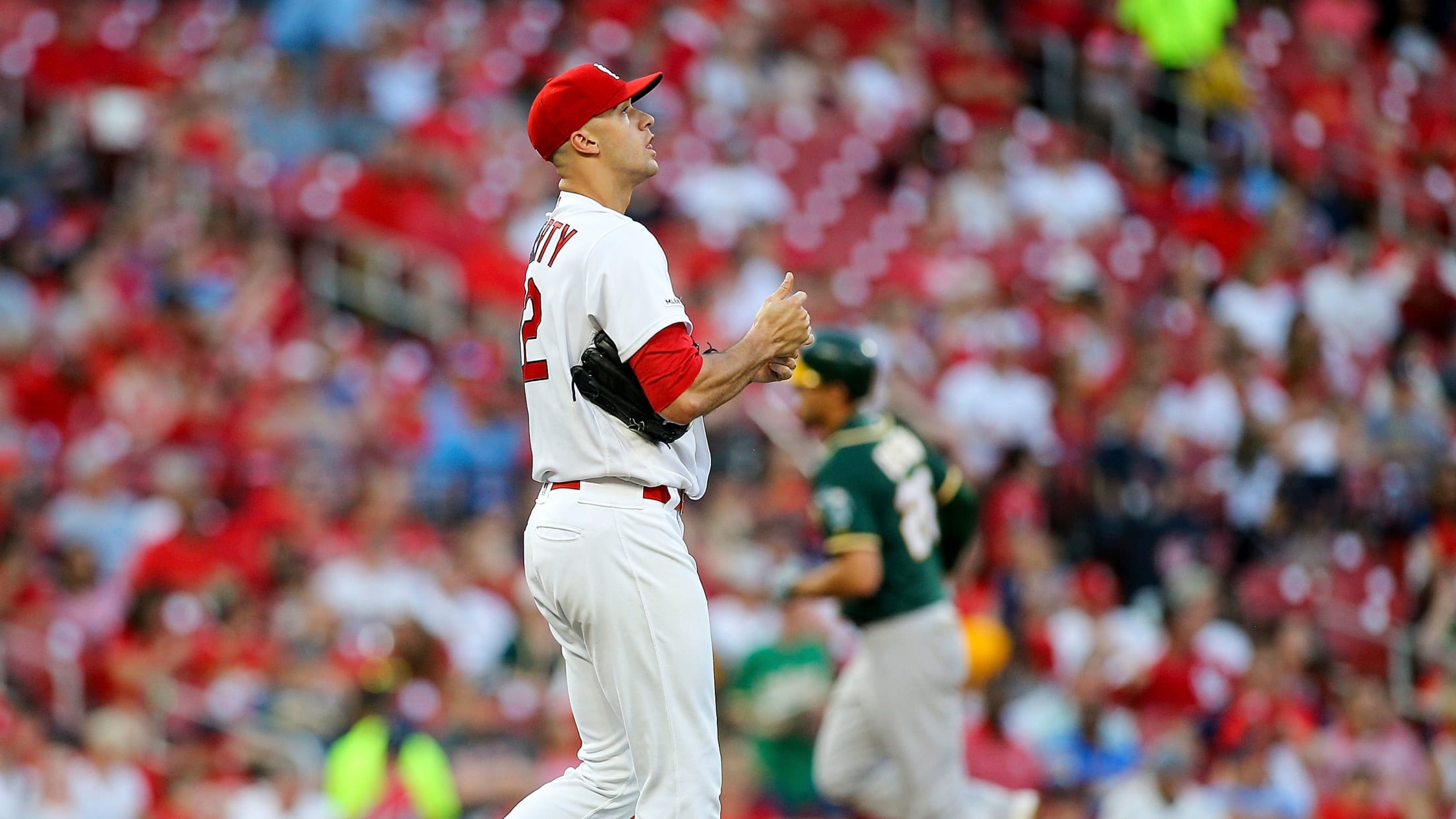 ST. LOUIS -- Home run after home run continues to plague Jack Flaherty, who gave up multiple long balls in a game for the third time this month on Tuesday night. The right-hander yielded three in 4 2/3 innings in the Cardinals' 7-3 loss to the A's at Busch Stadium.
Cardinals closer Hicks to have TJ surgery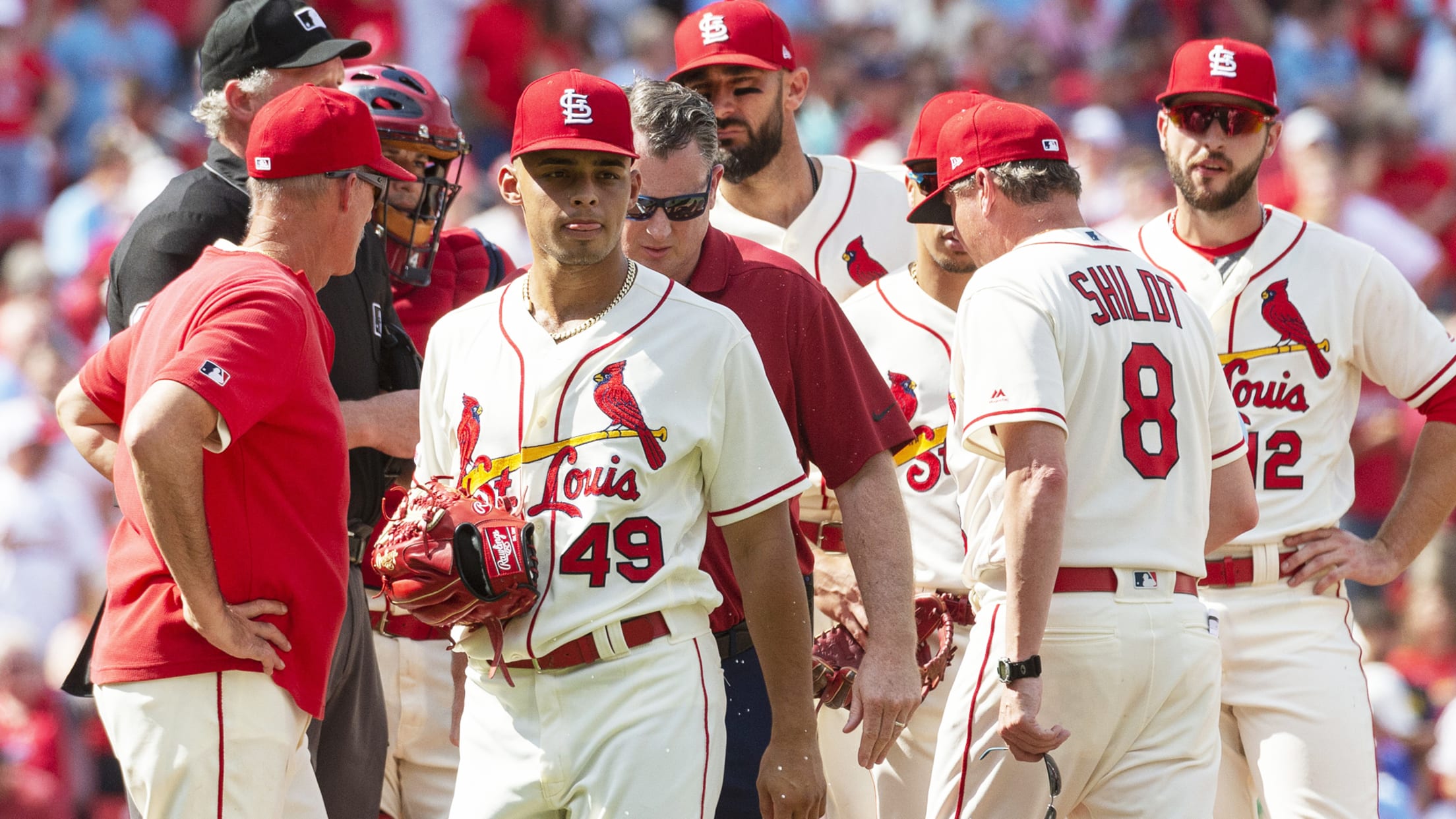 ST. LOUIS -- Cardinals closer Jordan Hicks will have Tommy John surgery on Wednesday morning in St. Louis, president of baseball operations John Mozeliak said Tuesday. An MRI exam on Monday showed that Hicks has a torn UCL in his right elbow, and the closer was placed on the 10-day
Piscotty gets heartfelt ovation in St. Louis return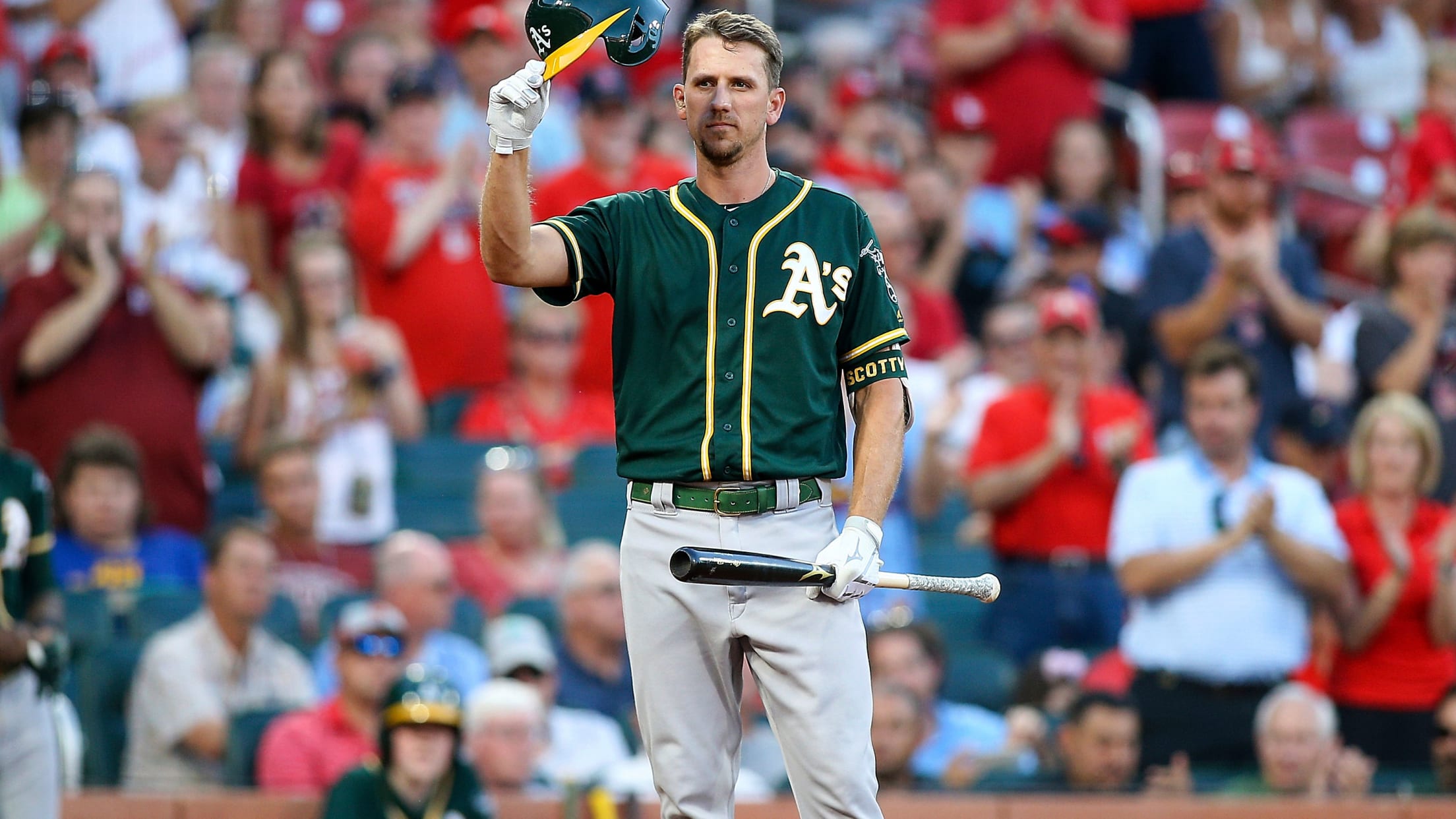 ST. LOUIS -- Stephen Piscotty got a Cardinals-style welcome as he stepped to the plate for the first time in the second inning of Tuesday night's game. It was Piscotty's first appearance at Busch Stadium since the Cardinals traded him to the A's in December 2017. The 40,556 fans gave
Complete guide to the Starters Election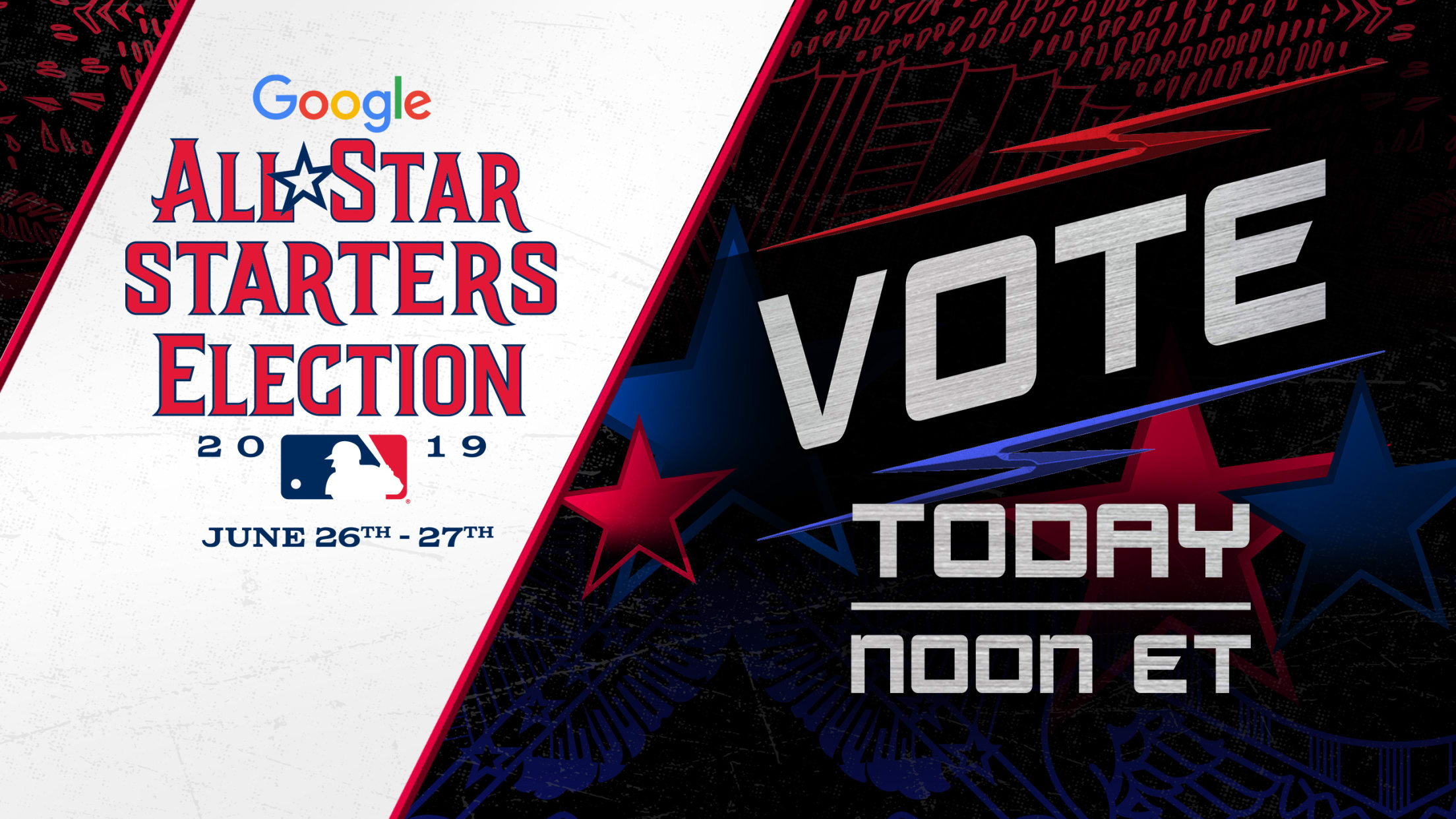 After a brief ballot break, it's time to select the starting position players for the 2019 All-Star Game presented by Mastercard. You've got one chance to make your voice heard in the Starters Election portion of the Google MLB All-Star Ballot, which will take place over a 28-hour period that
Every team's ideal Home Run Derby participant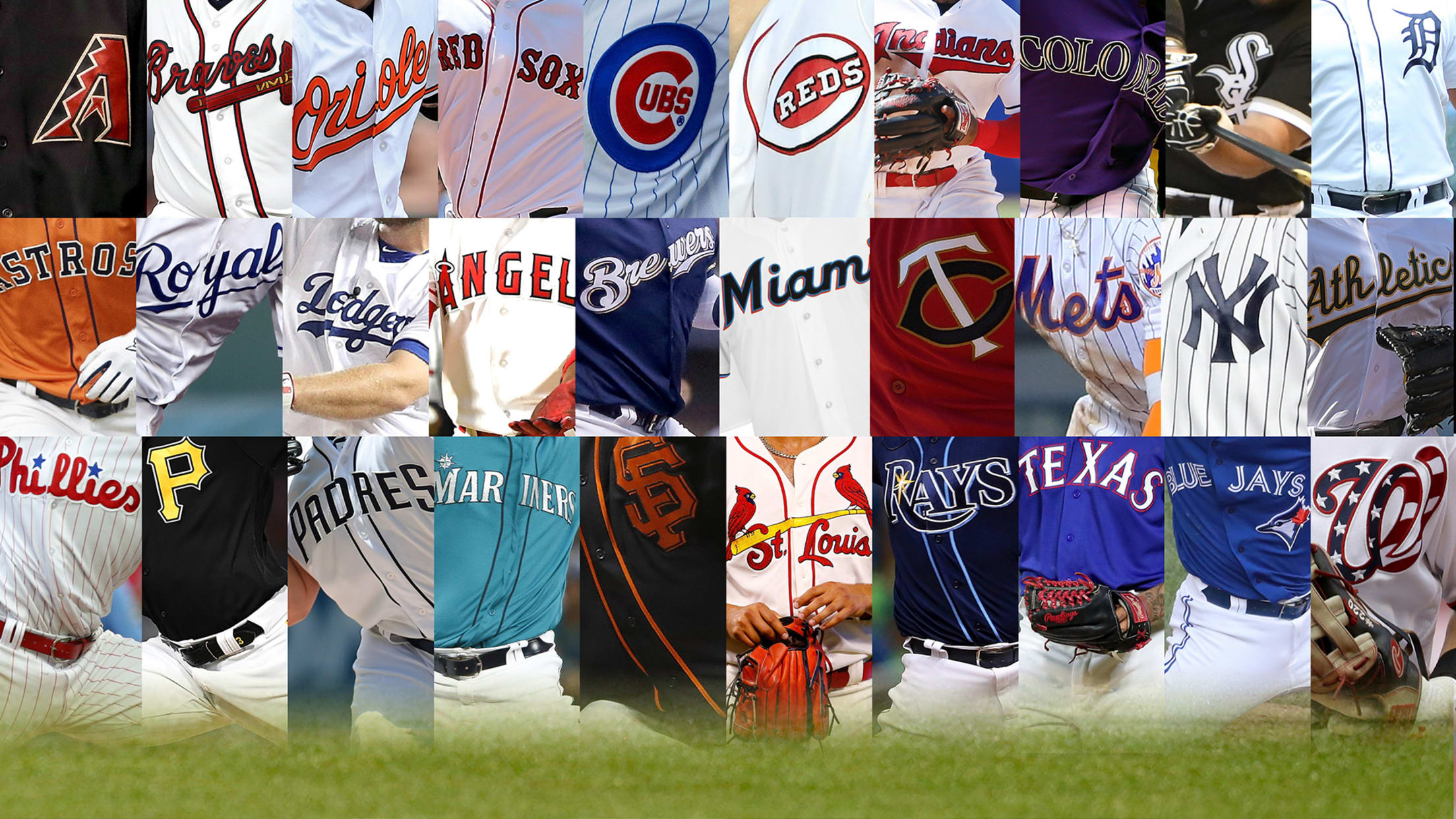 It feels sometimes that half the fun of a Home Run Derby is imagining who isn't there. Even at their best, we map our hopes and memories on every T-Mobile Home Run Derby, trying to envision what it would look like if prime Mark McGwire were there, or Babe Ruth
Tuesday's top prospect performers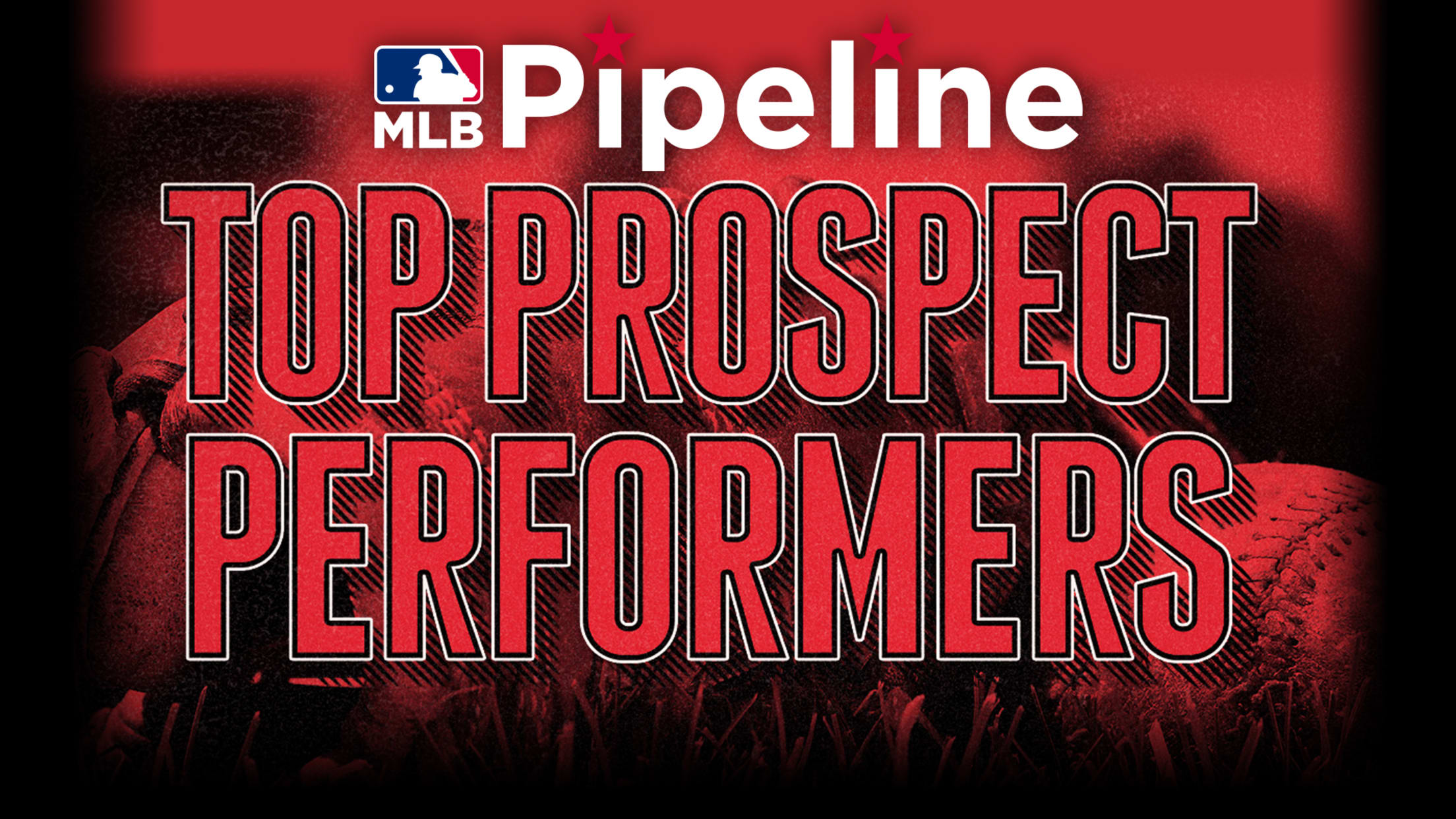 Here's a look at Tuesday's top Minor League performers from each team's Top 30 Prospects list: AMERICAN LEAGUE EAST Blue Jays: No Blue Jays prospects had noteworthy performances in the Minor Leagues on Tuesday.
Inbox: Will Cards add bat ahead of Deadline?
Beat reporter Anne Rogers answers St. Louis fans' questions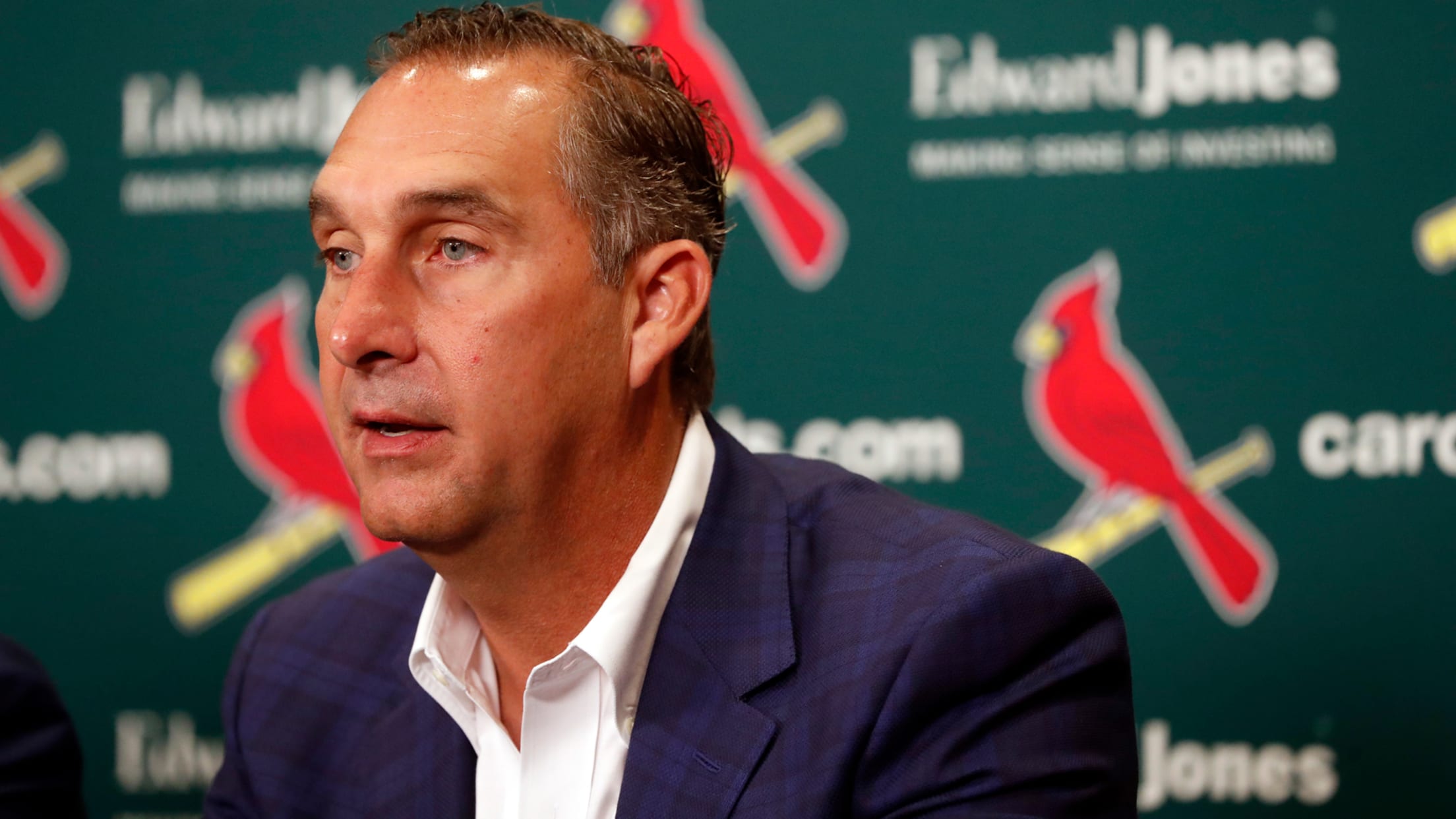 ST. LOUIS -- Welcome to my first Inbox. For those who don't know, I took over the Cardinals beat when Jenifer Langosch moved to a management role with MLB.com. It's been great getting to know this city, team and fan base so far, and I'm looking forward to the rest
Wong's creative defense earns Play of the Week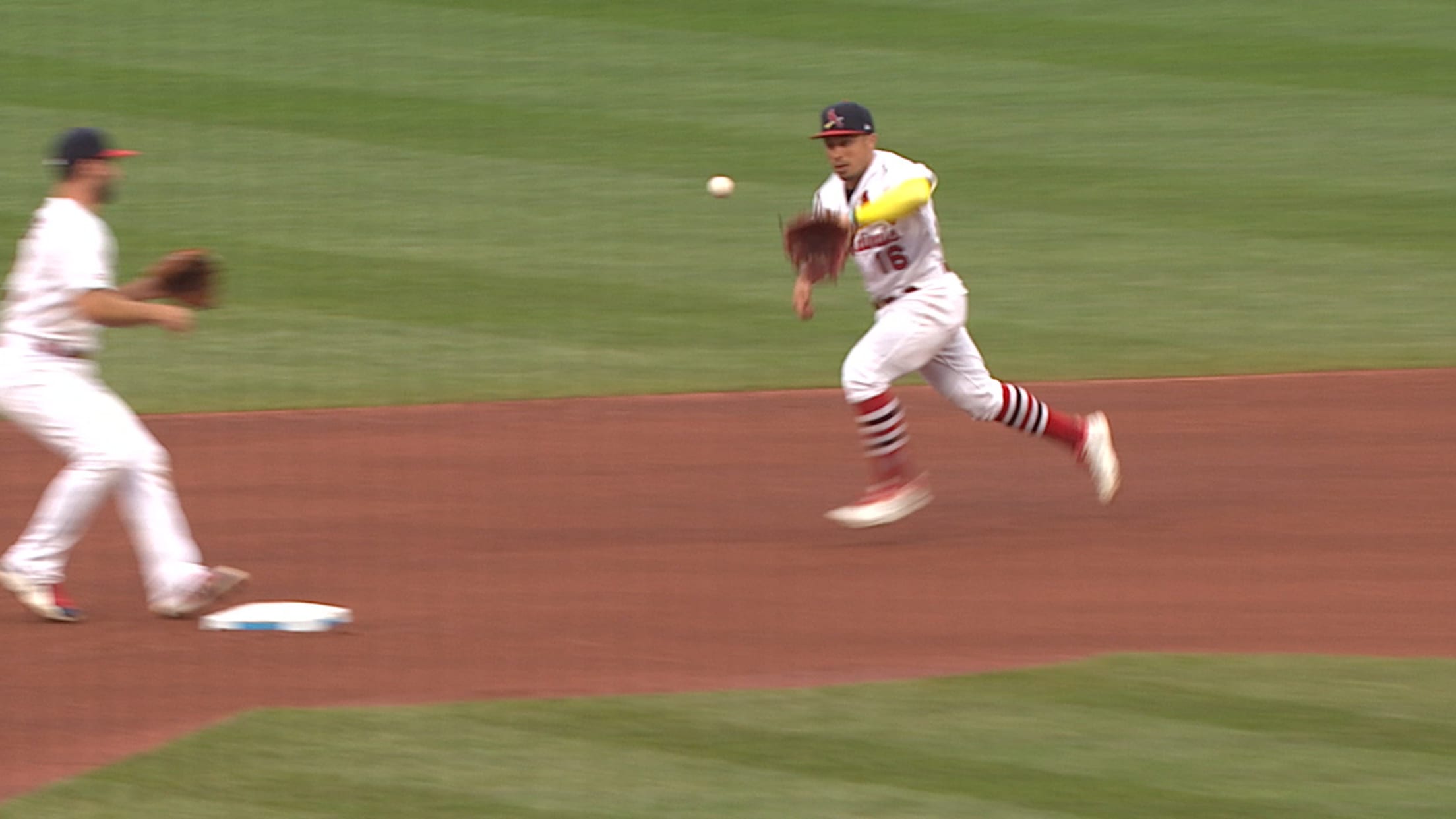 The Cardinals' Kolten Wong is the latest recipient of the Play of the Week presented by W.B. Mason for his dazzling double play in Sunday's series finale against the Angels in St. Louis, MLB announced Monday. Wong earned his status in the blink of an eye in the third inning.
Alex Reyes exits Triple-A outing with injury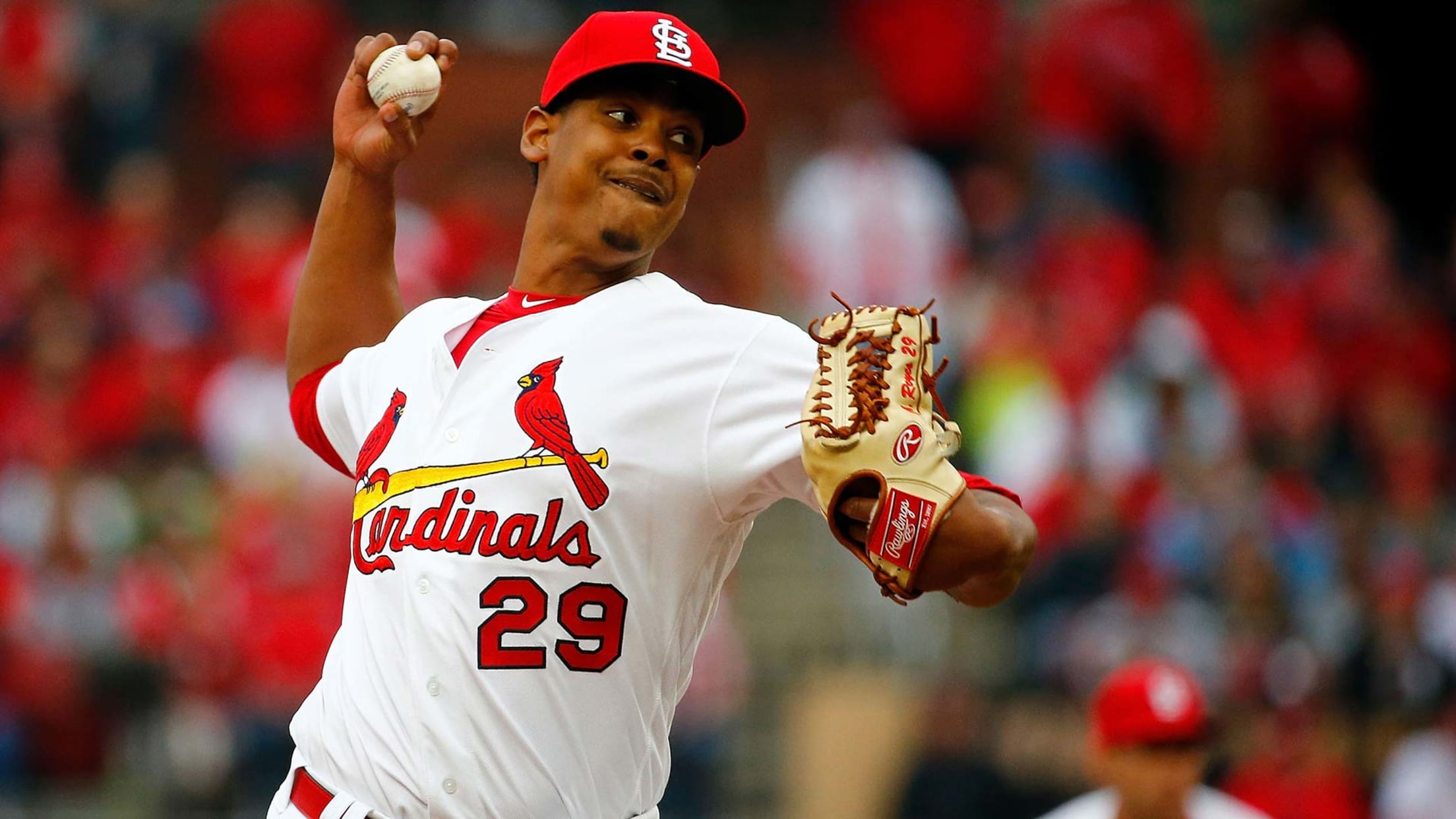 Cardinals pitcher Alex Reyes appears to have suffered another setback in his bid to rejoin the club's Major League staff. St. Louis' prized right-hander was forced to exit his start for Triple-A Memphis on Sunday in the second inning with right pectoral discomfort. Reyes removed himself from the game after
Don't blink! Or you'll miss this amazing play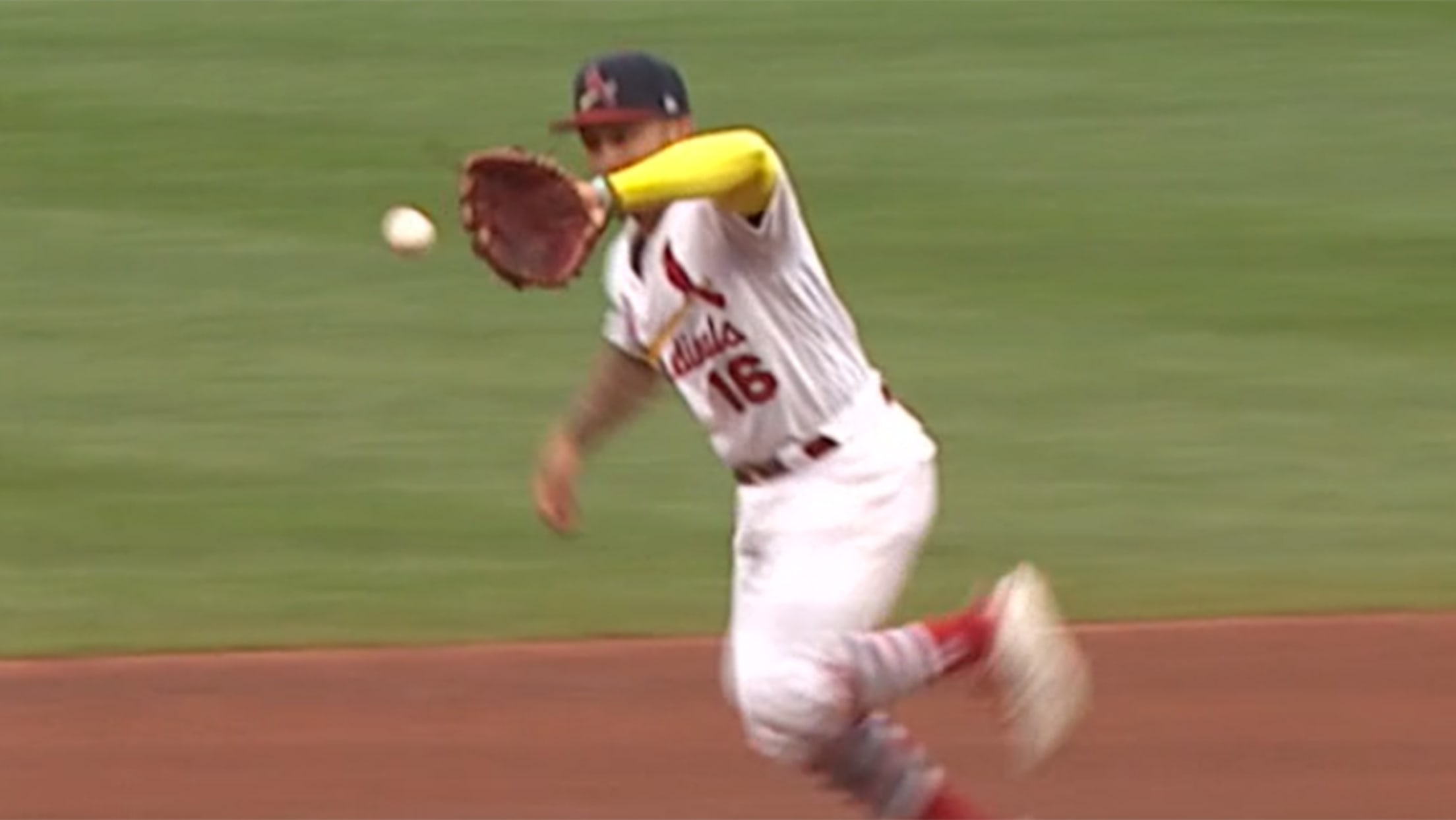 Second basemen often take a back seat to shortstops as the top gloves in the infield. But on Sunday night at Busch Stadium, Cardinals second baseman Kolten Wong turned in as pretty and as graceful of a defensive play as you'll ever see. With the Angels leading 1-0 and Justin
Cardinals come alive in 9th, but fall short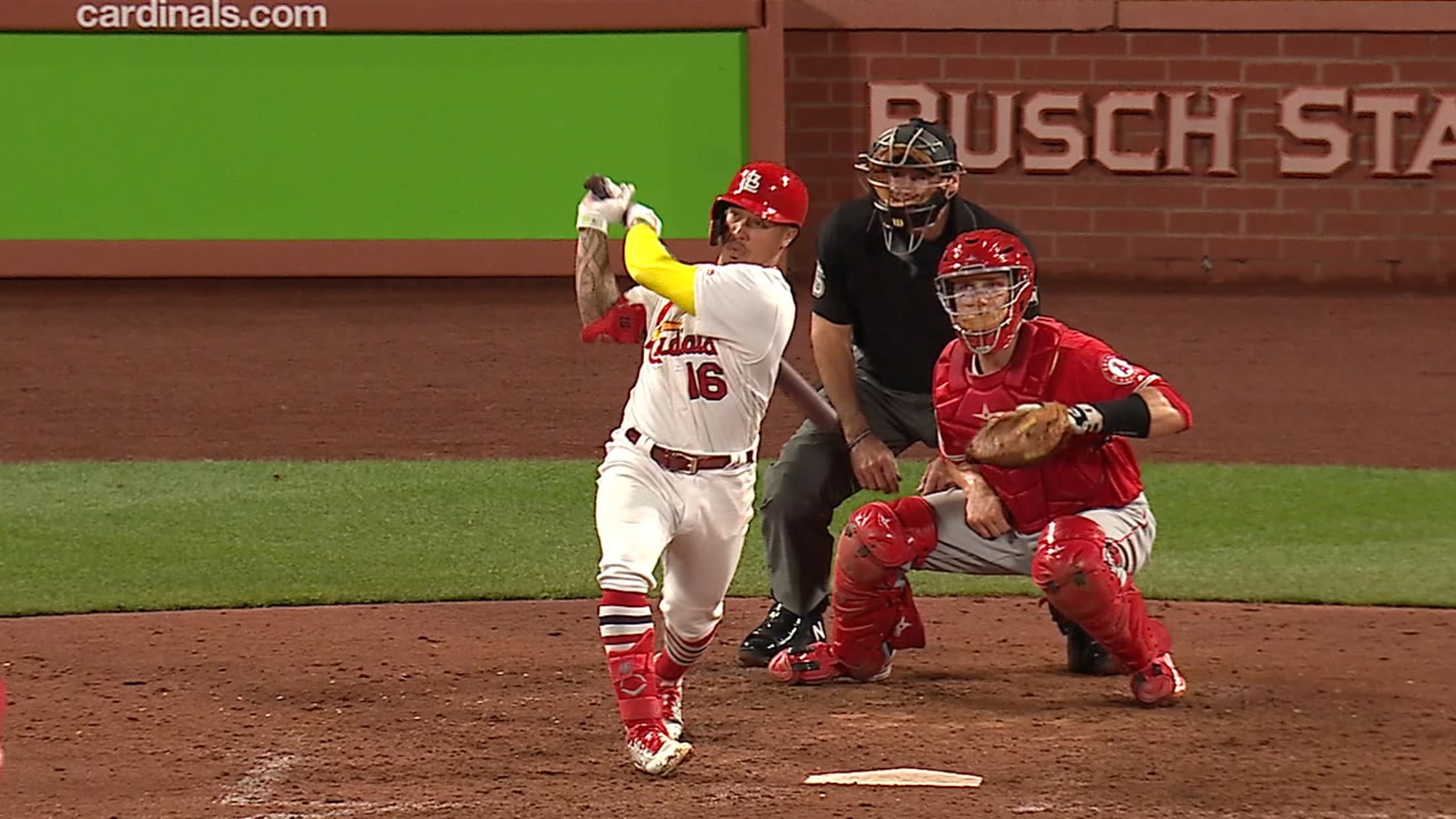 ST. LOUIS -- With two outs, nobody on base, and down six runs in the bottom of the ninth inning, Jose Martinez wanted to get something -- anything -- started. With a 430-foot home run to center field, Martinez started a two-out, four-run inning that fell just short in Sunday's
Pujols HR aside, Hudson continues steady rise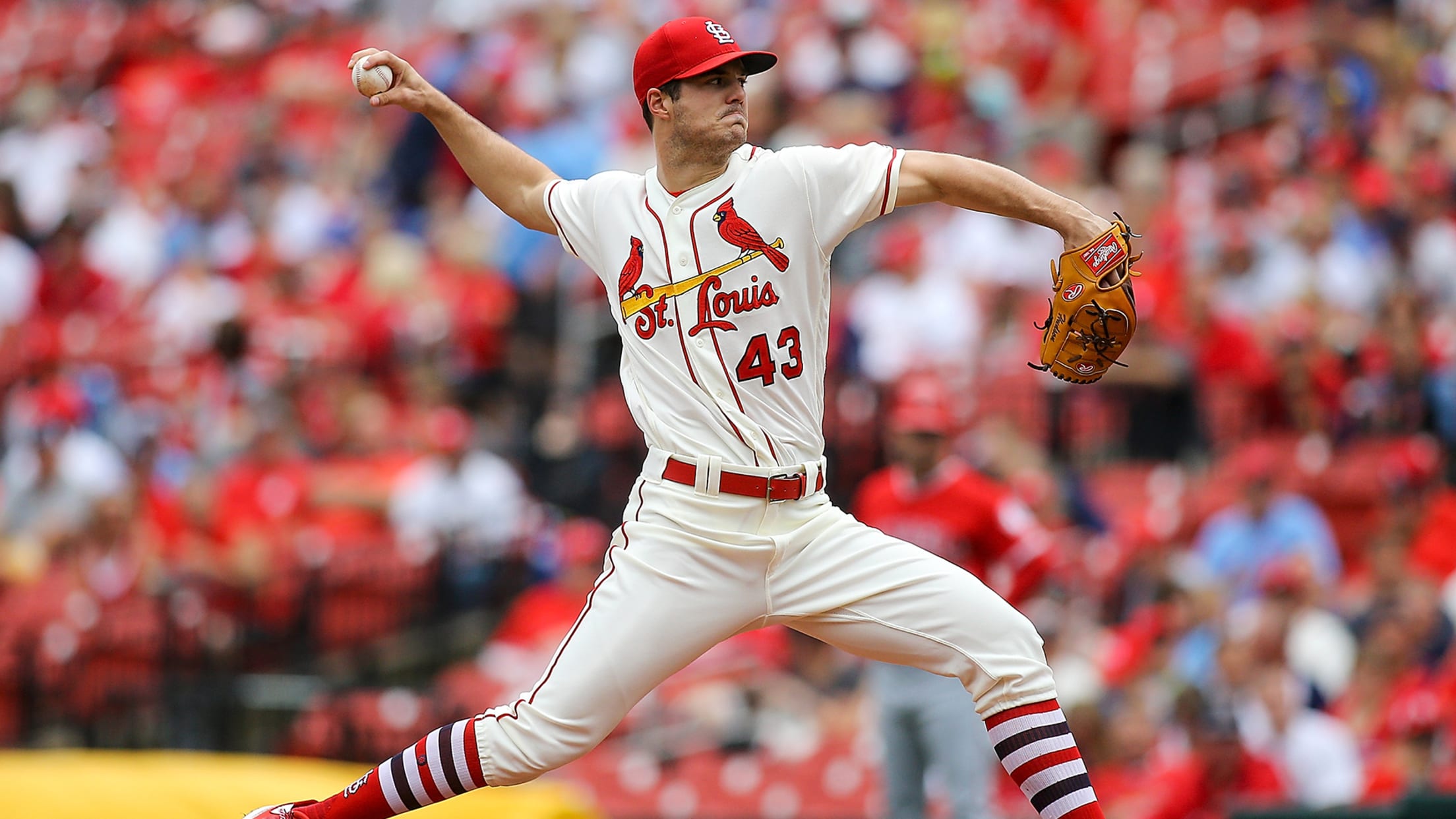 ST. LOUIS -- It had been 53 innings since Dakota Hudson had given up a home run, his last being a grand slam to Bryce Harper on May 7. Then Albert Pujols came back to town.
Vintage Pujols HR sends St. Louis into frenzy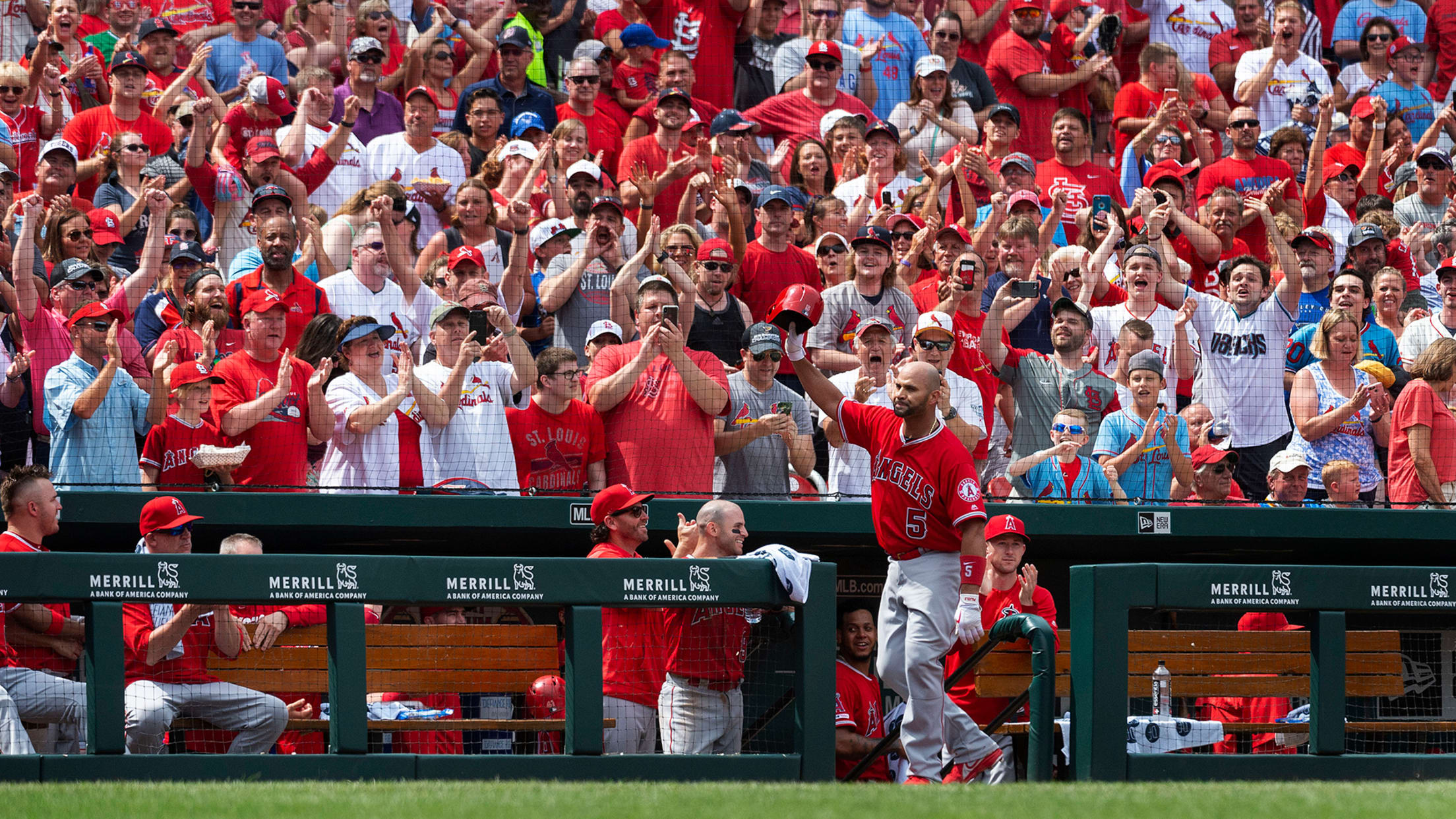 ST. LOUIS -- It was a sight Cardinals fans saw countless times from Albert Pujols during his incredible run with St. Louis from 2001-11, but this time, Pujols homered as a visiting player at Busch Stadium, and it still elicited a huge ovation from the crowd. Playing as a visiting
Yadi climbs to 6th all-time in starts as catcher
Cardinals backstop also moves into 9th place in career innings behind plate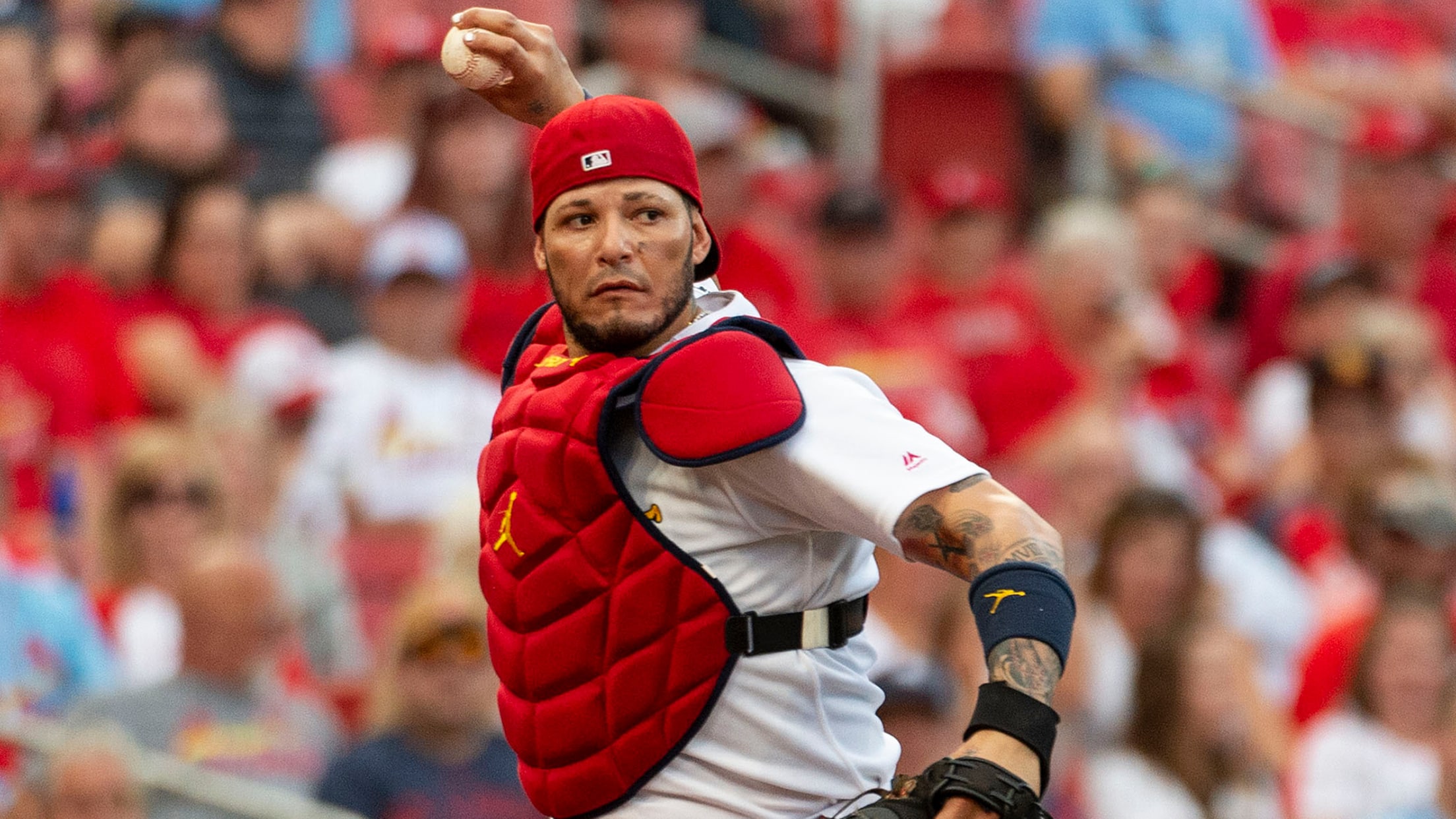 ST. LOUIS -- Yadier Molina continued to make history on Saturday. In catching the first pitch of the Cardinals' 4-2 win over the Angels from Dakota Hudson, Molina made his 1,833rd career start at catcher, passing A.J. Pierzynski for sixth all-time in Major League history. And the fourth inning ended,
Cards embrace risks of aggressive baserunning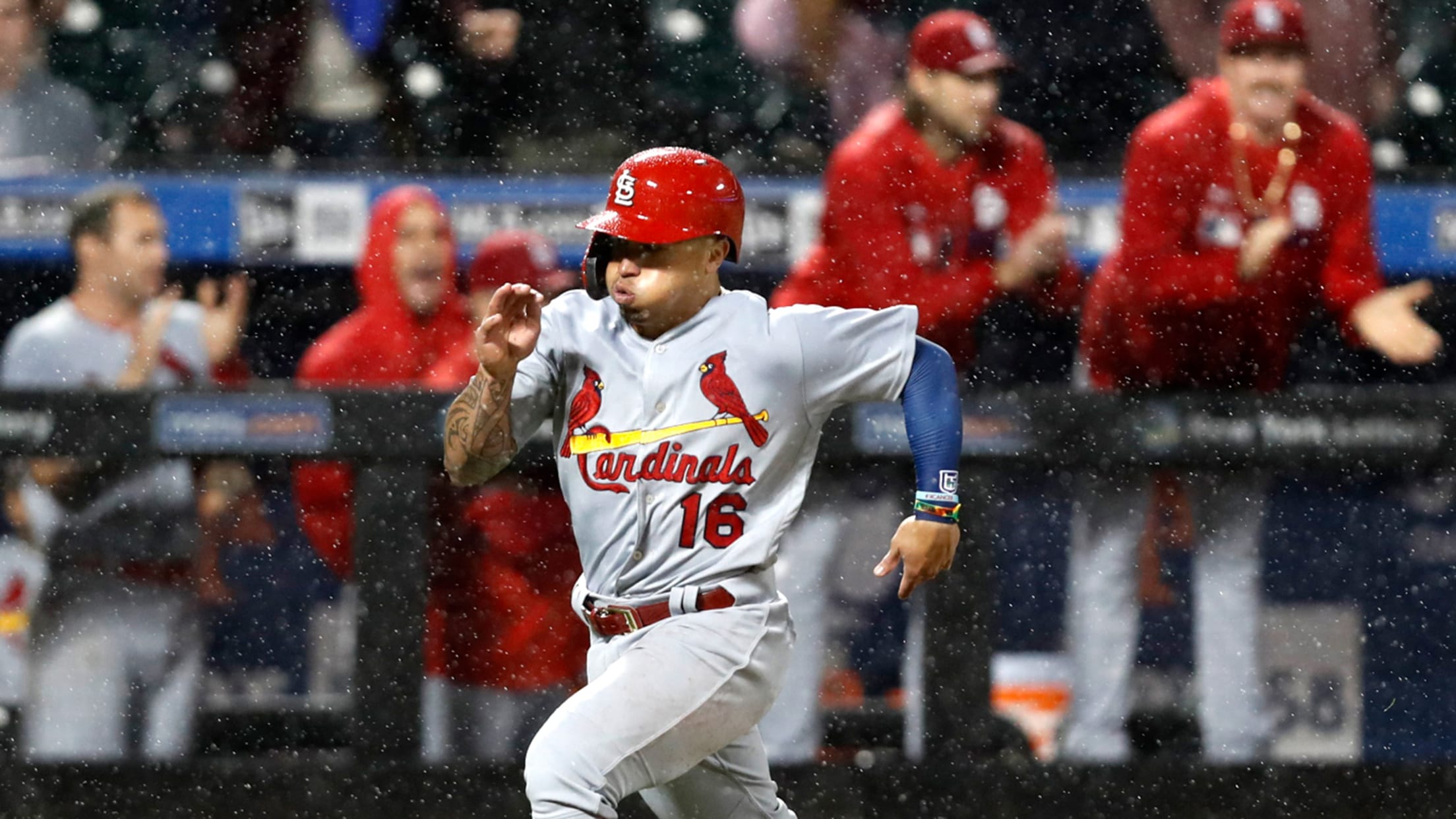 ST. LOUIS -- In the bottom of the seventh inning of Friday night's 5-1 Cardinals win over the Angels, Matt Carpenter and Paul DeJong took off from second and first base, respectively, as Angels reliever Luke Bard delivered a pitch, executing a double steal. It set St. Louis up to
Wacha comes full circle with defeat of Halos
ST. LOUIS -- The pitcher who faced Albert Pujols in his much-anticipated return to St. Louis was the one who came to the Cardinals because of Pujols' departure. Michael Wacha was one of the compensation picks that the Cardinals received when the Angels signed Pujols ahead of the 2012 season.
Pujols receives standing ovation in Busch return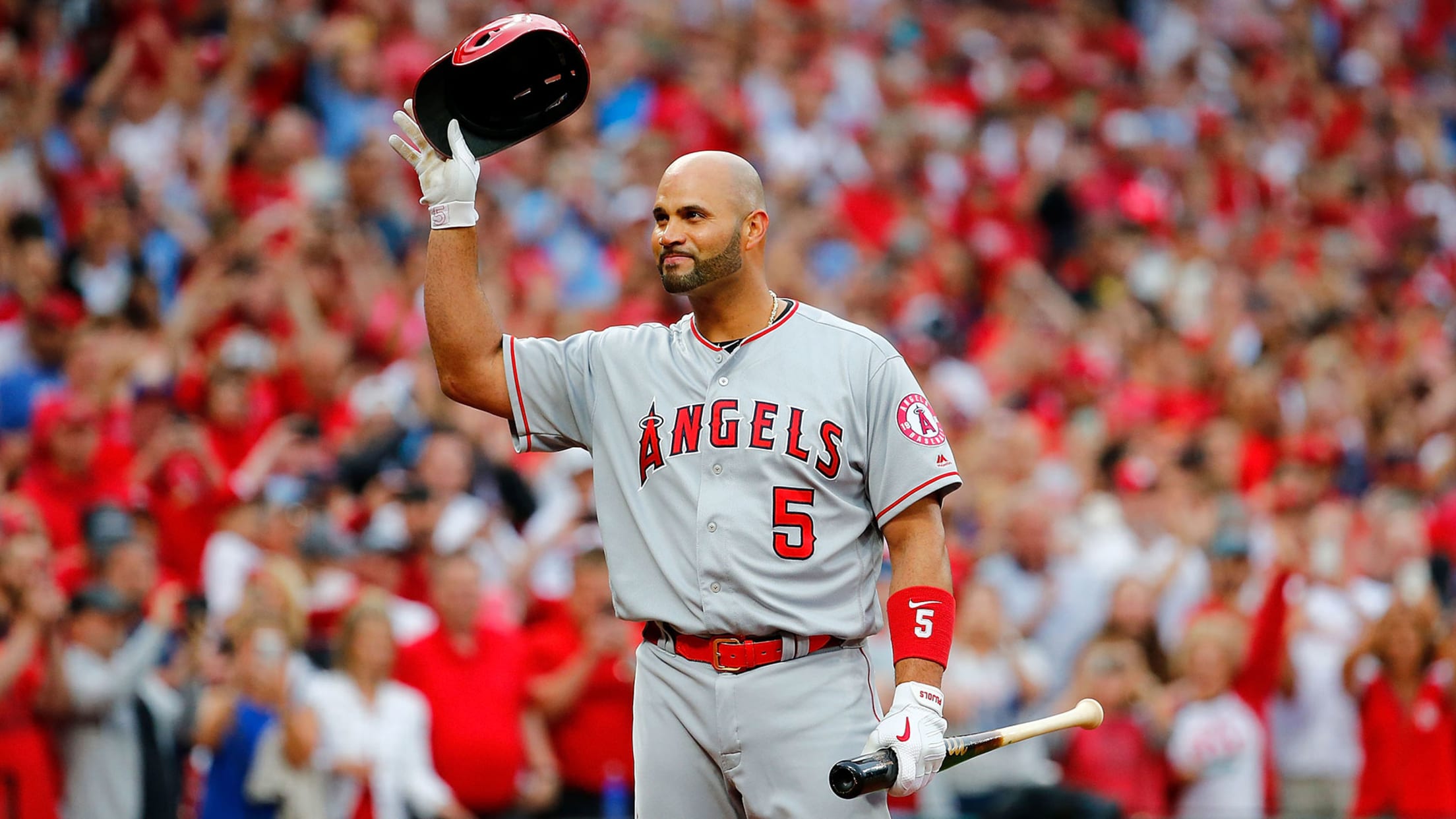 ST. LOUIS -- The room had already filled for Albert Pujols' scheduled press conference Friday afternoon when Cardinals catcher Yadier Molina snuck in and snaked his way to the back. A minute later, he pulled out his phone to FaceTime a friend. "Hurry up," Molina told Pujols. "We're waiting for
Pujols returns to city he never really left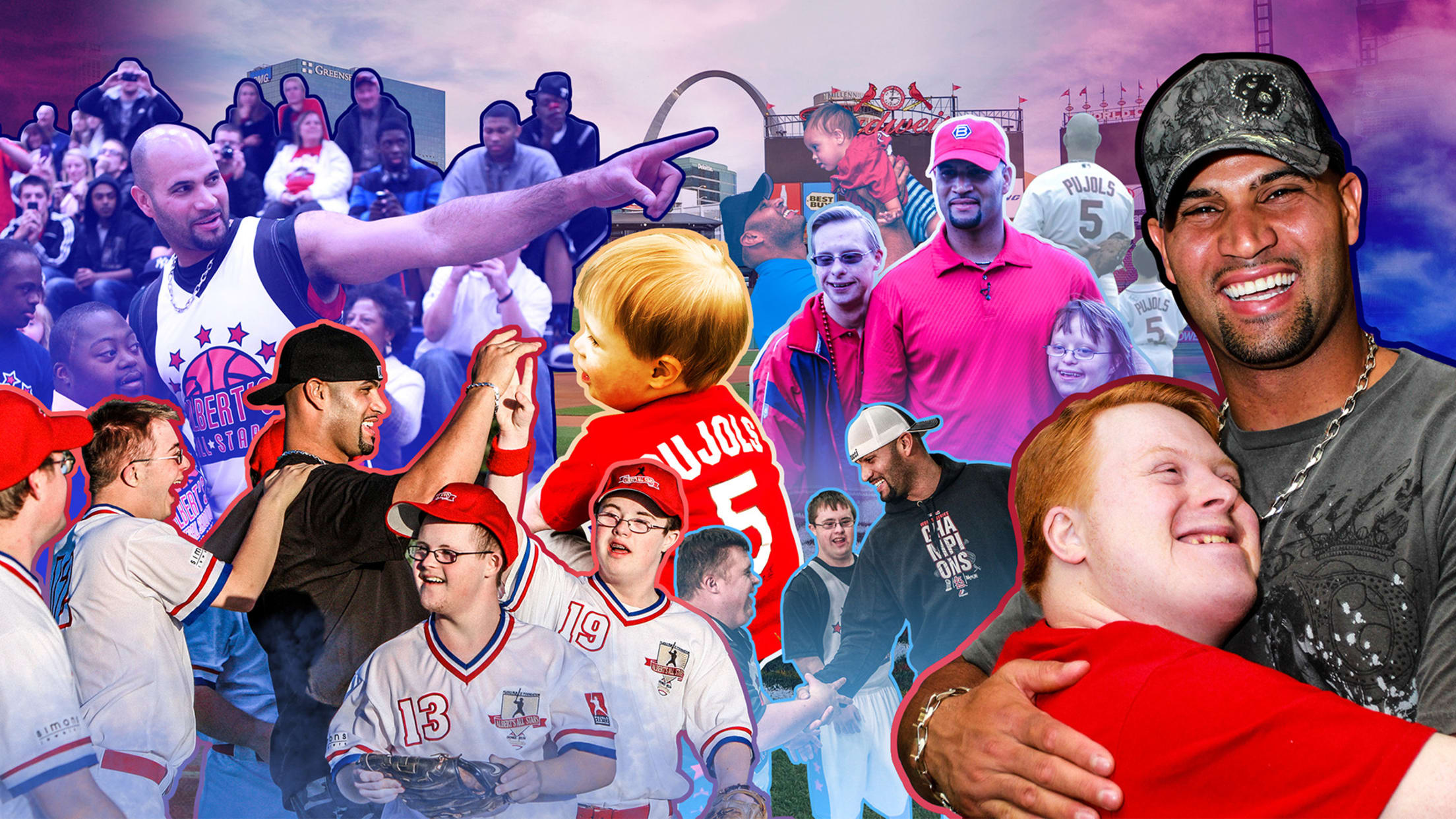 "If they never remember the championships, if they never remember the MVPs, if they never remember the Gold Gloves, or the Silver Sluggers; if they never remember any of it, but someone says, 'He loved people,' he'll take that." -- Todd Perry Albert Pujols expects there to be a moment,
Pujols: St. Louis trip 'timing is perfect'
Weekend series brings longtime Card to Busch for first time since 2011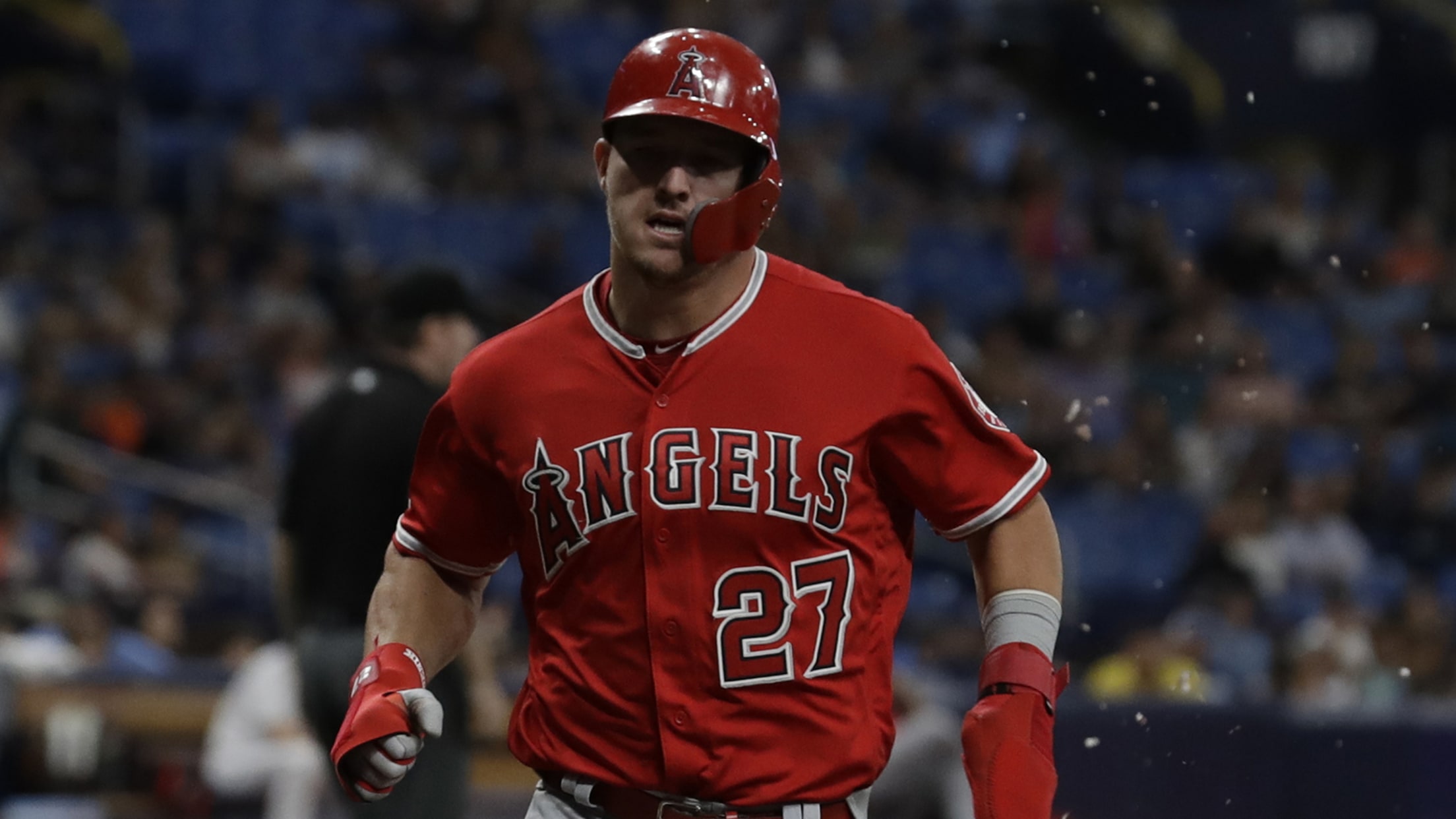 TORONTO -- For the first time since joining the Angels before the 2012 season, former Cardinals star Albert Pujols is returning to St. Louis for the three-game Interleague series that begins on Friday. Pujols, a three-time winner of the National League Most Valuable Player Award, a nine-time All-Star and a
Appreciation goes both ways for Pujols, Cards
Former Cardinal back in St. Louis for first time since 2011 World Series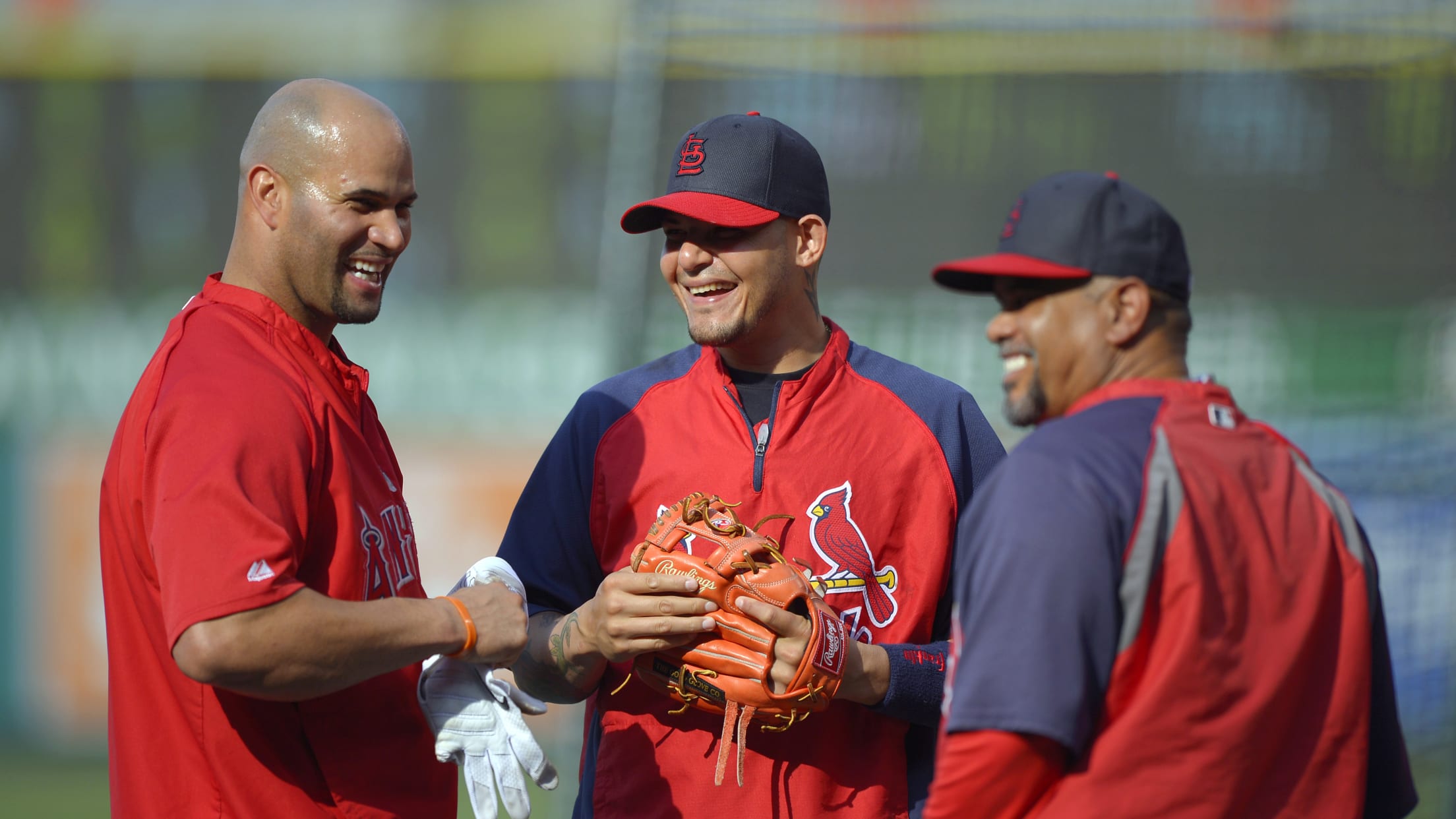 The last time Albert Pujols played a game at Busch Stadium, a stadium he hit the first Cardinals home run at, a stadium he won two MVP Awards playing in, a stadium that in many ways he helped to build, he was running off the field in joy after winning
No 11th-inning magic for Cards this time
Flaherty gets picked off at second to end game of wasted opportunities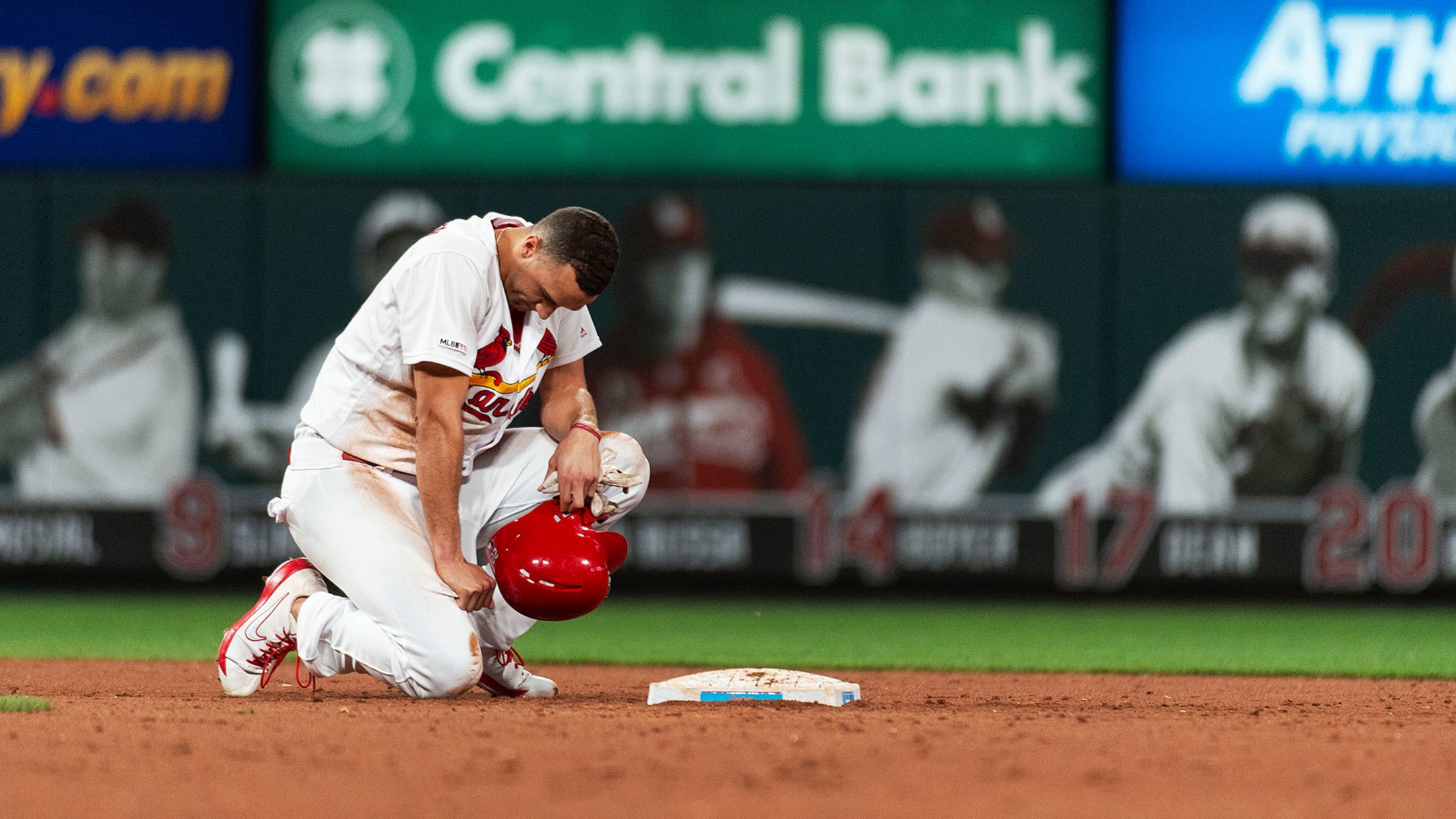 ST. LOUIS -- Jack Flaherty crouched near second base and watched the scoreboard with a look of bewilderment. The Marlins were celebrating with high-fives as the Cardinals trickled into the dugout and fans trickled out of Busch Stadium. Sergio Romo had just picked off Flaherty -- pinch-running for Yadier Molina
Ponce de Leon optioned with 3 off-days ahead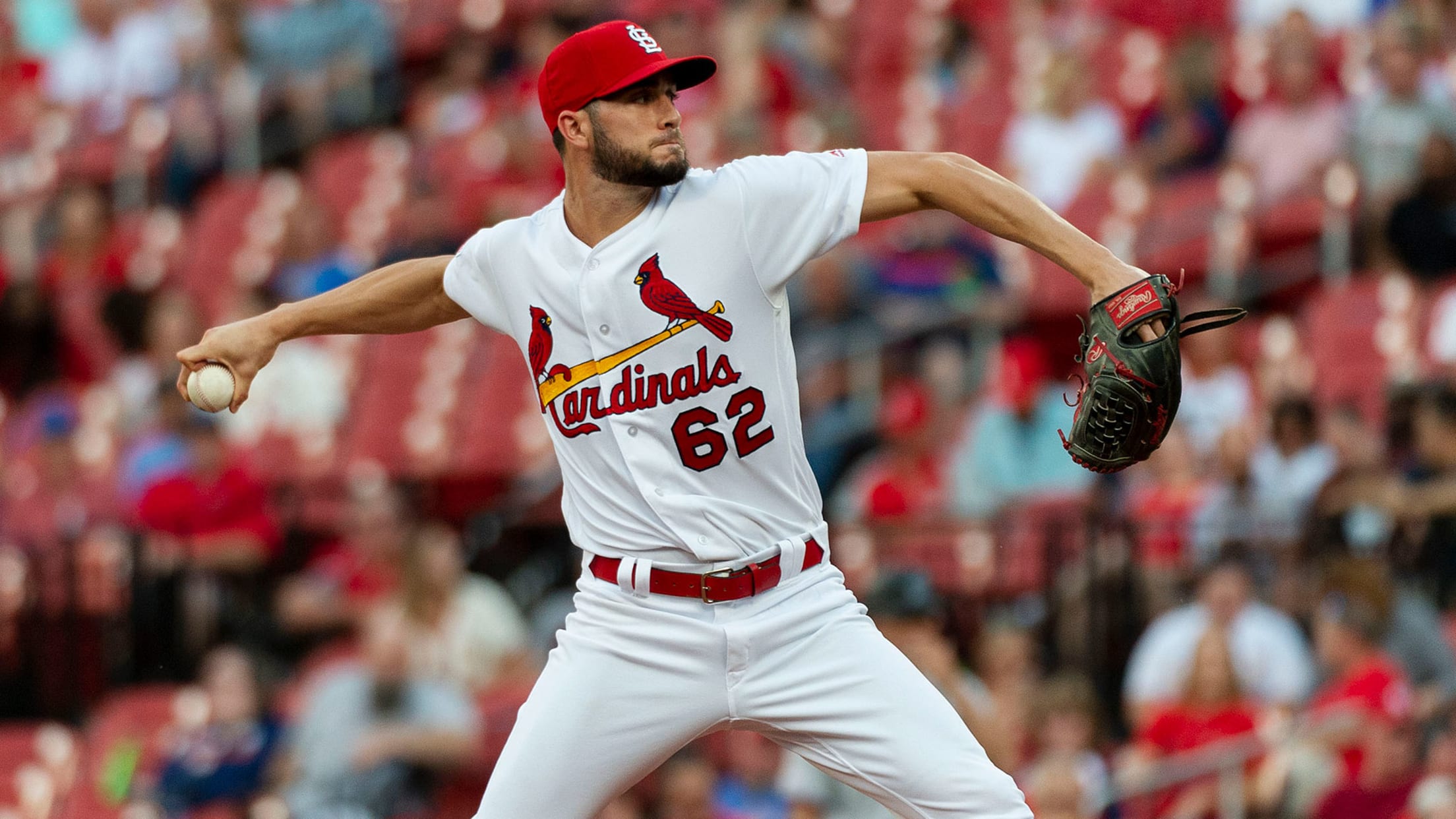 ST. LOUIS -- Daniel Ponce de Leon will get another opportunity to pitch for the Cardinals -- it just won't be right now. The right-hander, who threw six scoreless innings in the Cardinals' 2-1 win over the Marlins on Wednesday, was optioned to Triple-A Memphis on Thursday, as Adam Wainwright