What Walker learned in the Minors: 'Play my game and play relaxed'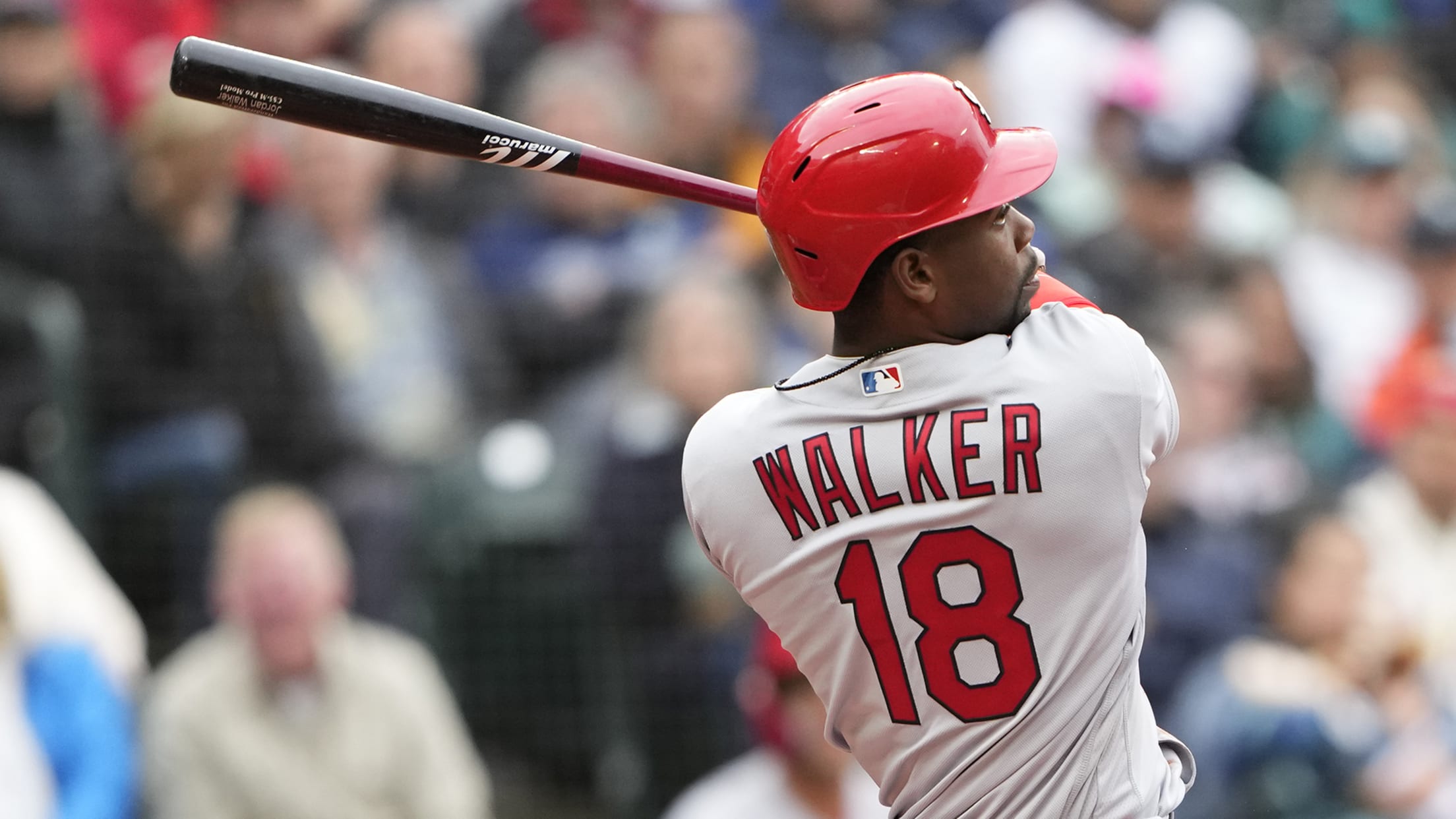 PITTSBURGH -- As if Jordan Walker's patience hadn't been tested enough during a five-week demotion to Triple-A Memphis, the 6-foot-6, 245-pound prospect had an especially long night of travel delays and mix-ups on Thursday before arriving back at the MLB level. Walker's flights out of Omaha, Neb., and Dallas were
Cards recall top prospect Walker from Triple-A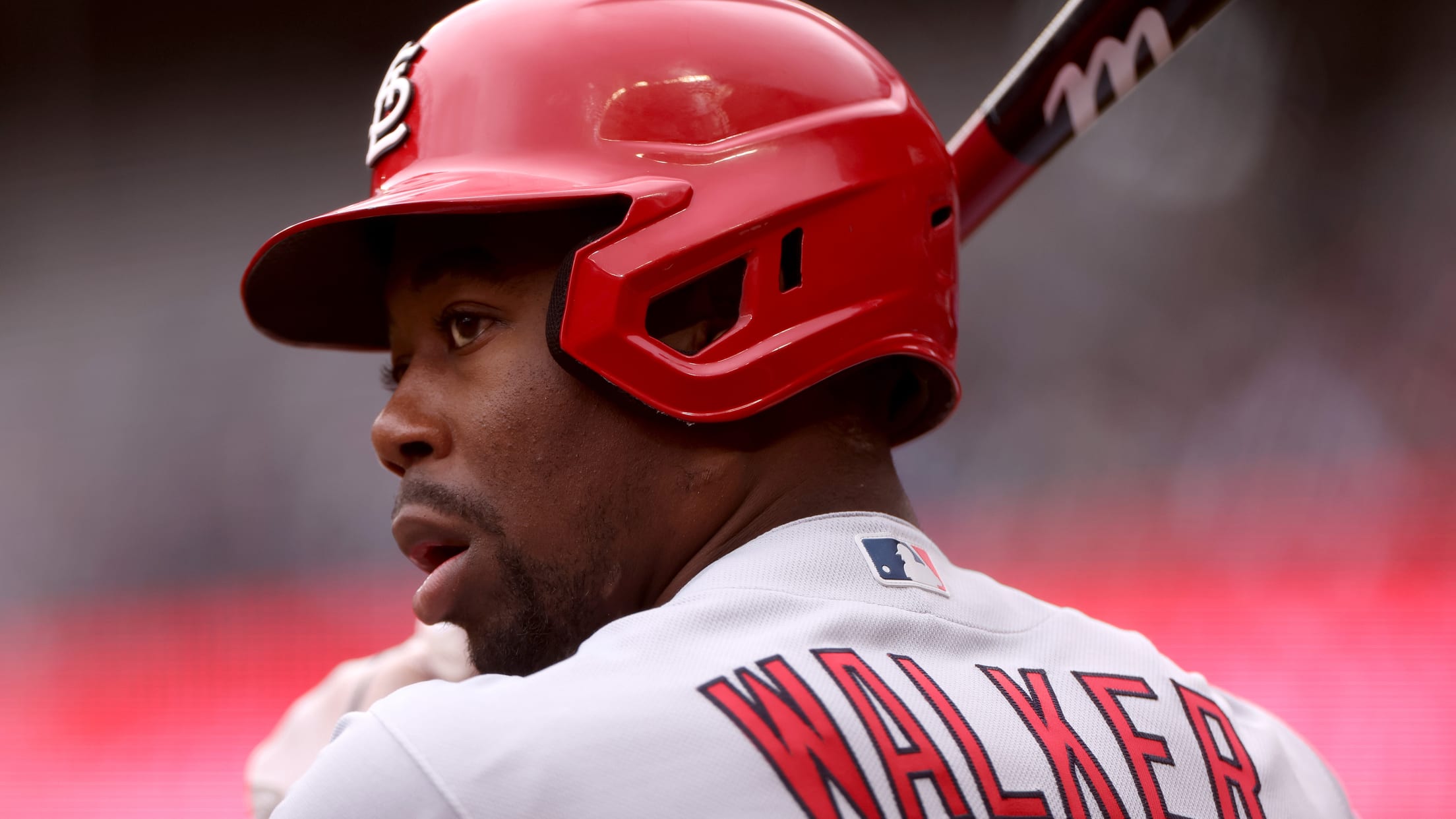 PITTSBURGH -- Jordan Walker, MLB's No. 1 prospect, per MLB Pipeline, officially rejoined the Cardinals on Friday following more than a month of the 6-foot-6, 245 pound slugger reworking his swing at the Triple-A level. To make room on the roster, the club placed outfielder Lars Nootbaar on the 10-day
Walker, Winn accomplish feat done by the duo just once before
Cardinals' Nos. 1 and 2 prospects both go deep in same contest for Triple-A Memphis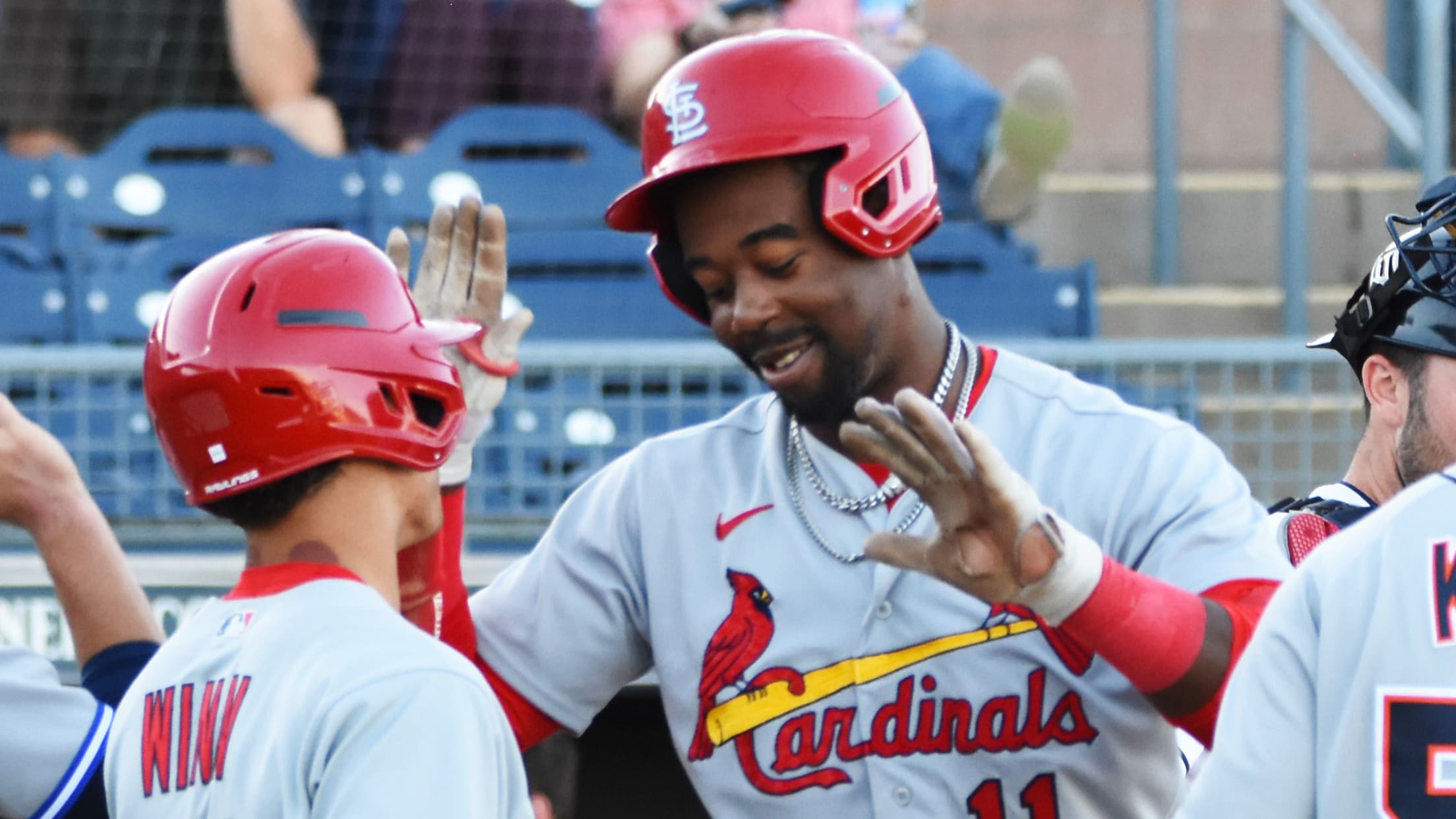 The Triple-A Memphis Redbirds delivered a 1-2 punch to the Omaha Storm Chasers Wednesday night, with the top two Cardinals prospects each going yard. Jordan Walker, the top prospect in baseball, and MLB No. 38 Masyn Winn hit their fourth and six homers, respectively, at the level on the season.
'It felt like my old self:' Walker torches ball in 3-hit day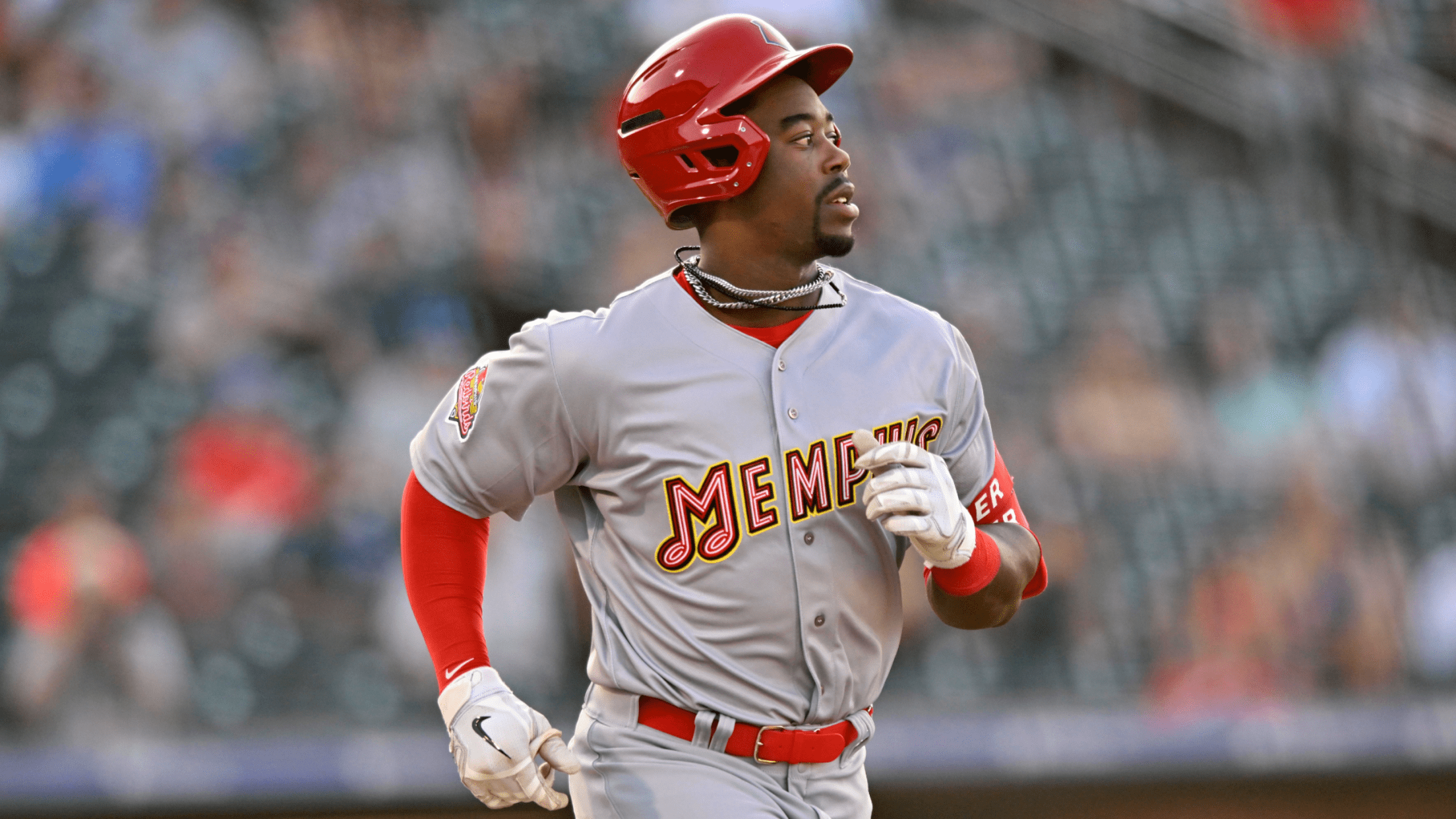 Jordan Walker has been under a microscope since he broke camp with the Cardinals to start the season. The low point that followed his historic hitting streak -- being sent down to Triple-A to, among other things, work on his ground-ball rate -- came with struggles that are hard for
No. 1 prospect Walker breaks out for 3-hit, 3-RBI day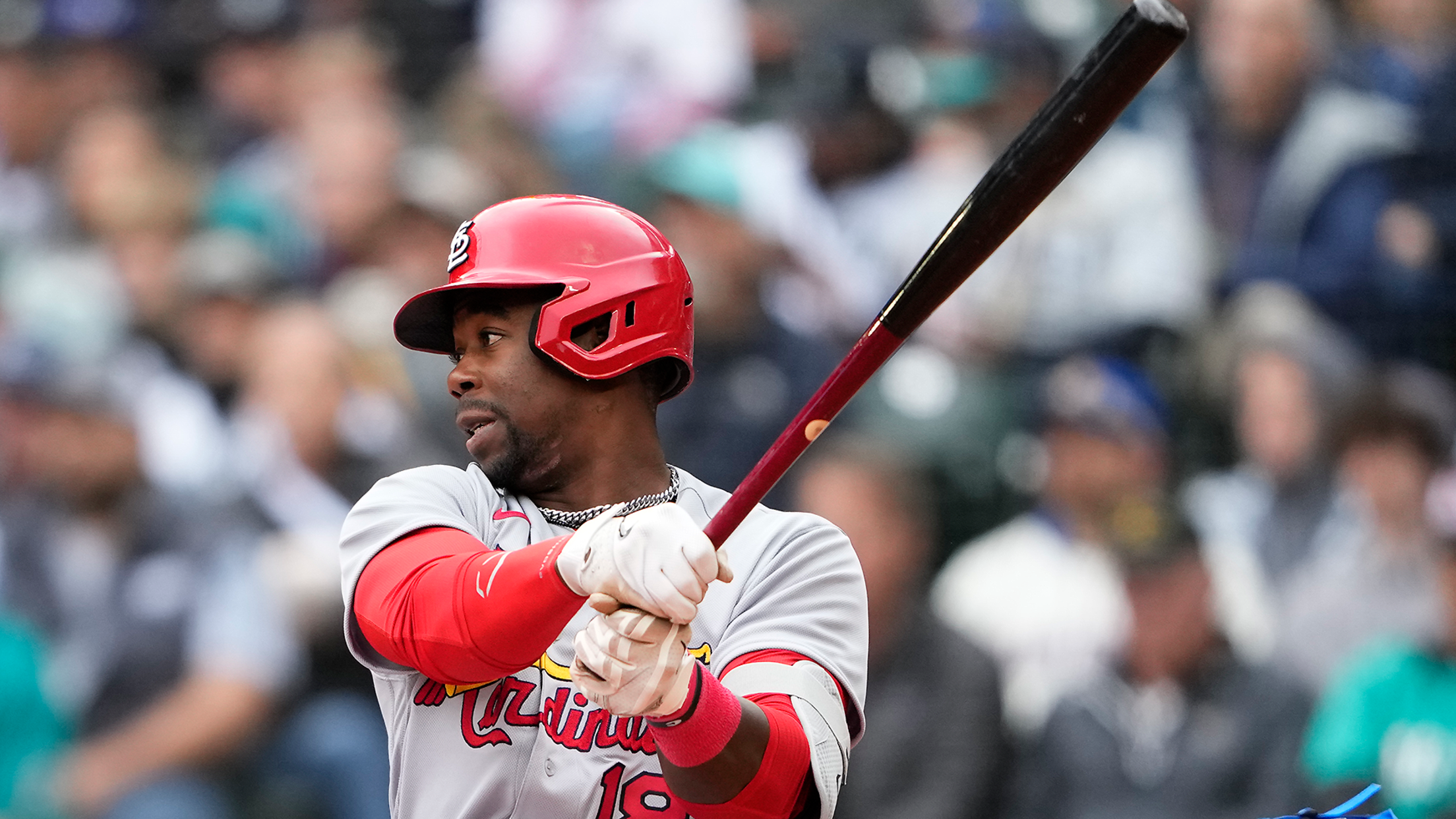 BOSTON -- Jordan Walker, MLB Pipeline's No. 1-ranked prospect in baseball, made the Cardinals' Opening Day roster by showing a sophistication to his plate approach while also displaying an ability to handle any sort of pitching. MLB pitchers ultimately put those skills to the test, resulting in the rookie being
Winn shows swagger, power in first multihomer game
Cards' No. 2 prospect leans on top prospect Walker at Triple-A Memphis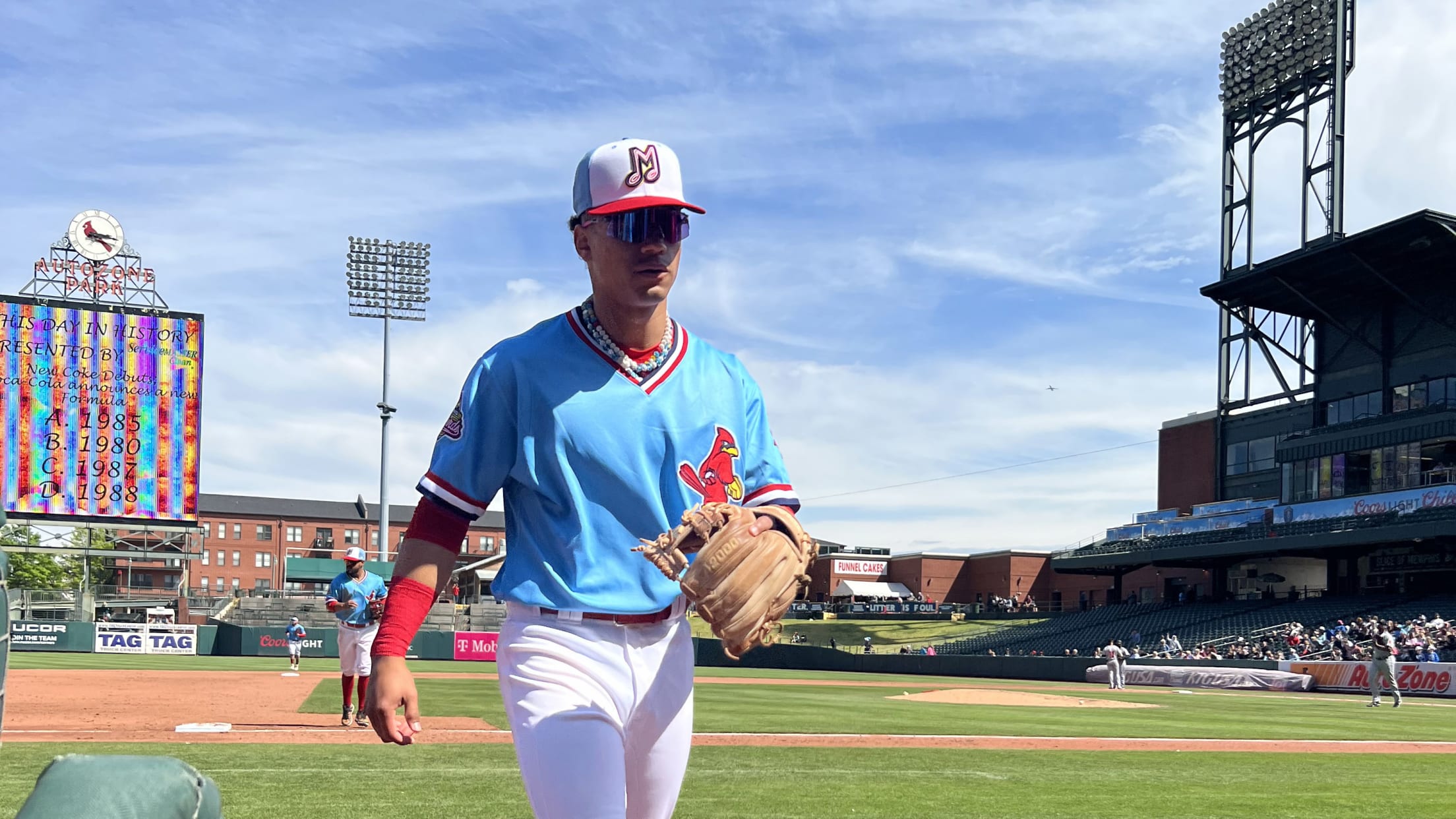 Masyn Winn entered Friday night with two big flies on the season. The Cardinals' No. 2 prospect is now heading home with twice as many. The two long balls were the only runs in the game for Triple-A Memphis, which ended up losing 6-2 in 11 innings.
New team, same Jordan: Walker crushes first Triple-A homer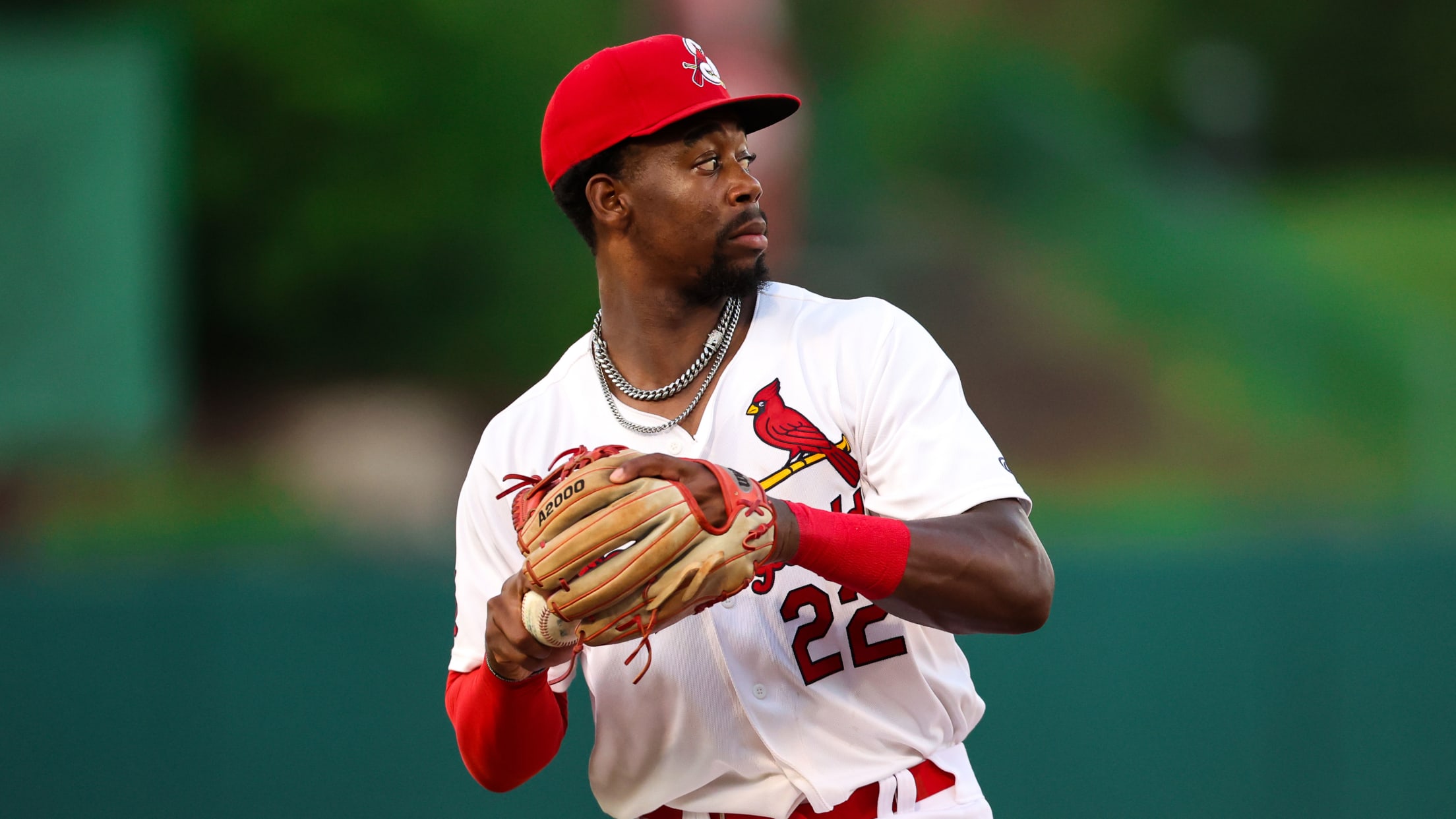 Twenty-three days after mashing his first big league homer, Jordan Walker has finally connected for his first jack in Triple-A. After swatting three big flies and posting a .792 OPS in the spring, the No. 2 overall prospect in baseball per MLB Pipeline earned himself a spot on the Cardinals'
Breaking down the Cards' intriguing option of Walker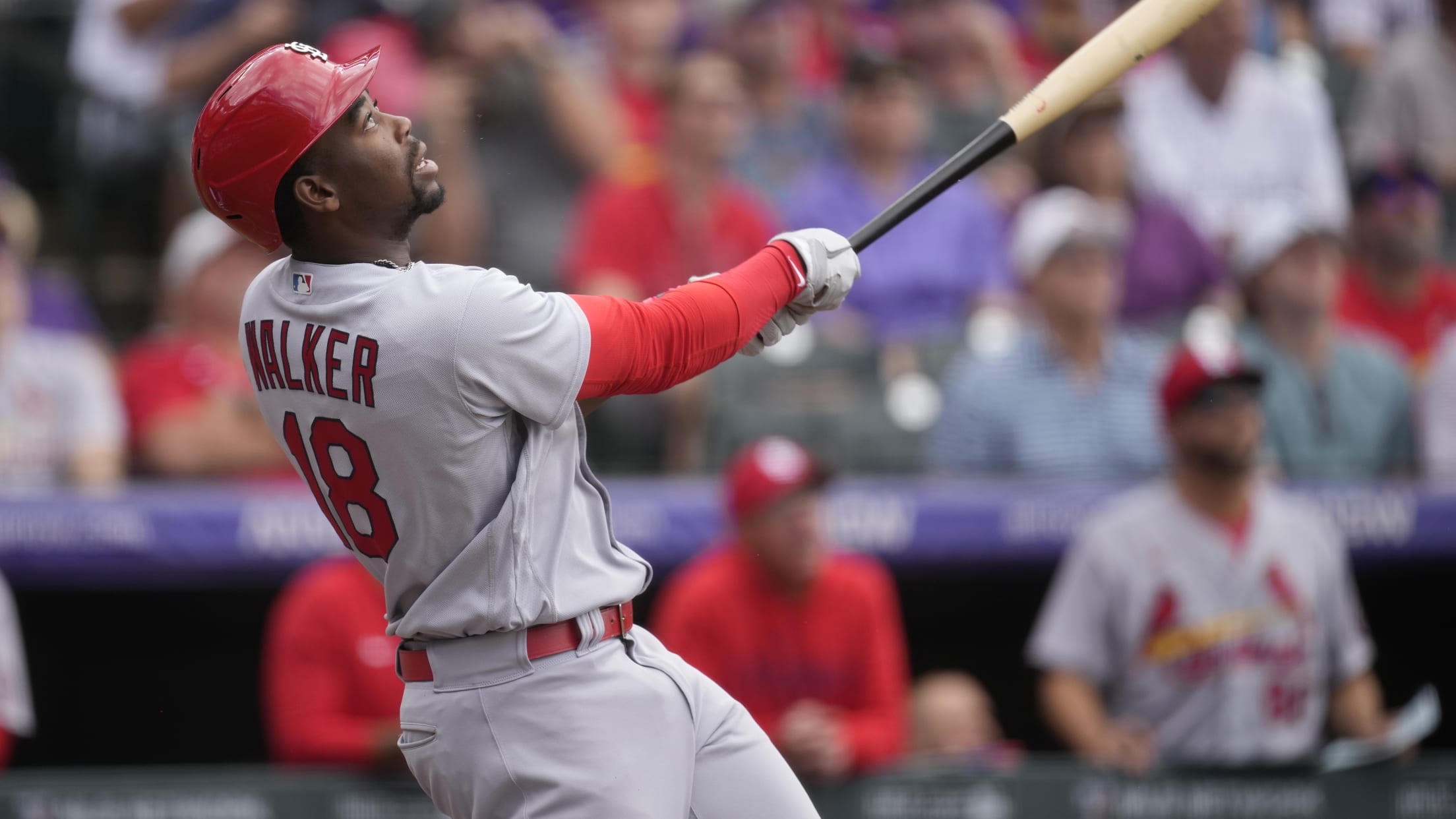 This story was excerpted from John Denton's Cardinals Beat newsletter. To read the full newsletter, click here. And subscribe to get it regularly in your inbox.
Cards option top prospect Jordan Walker to Triple-A
Rookie to get consistent ABs with Memphis as he looks to make adjustments at the plate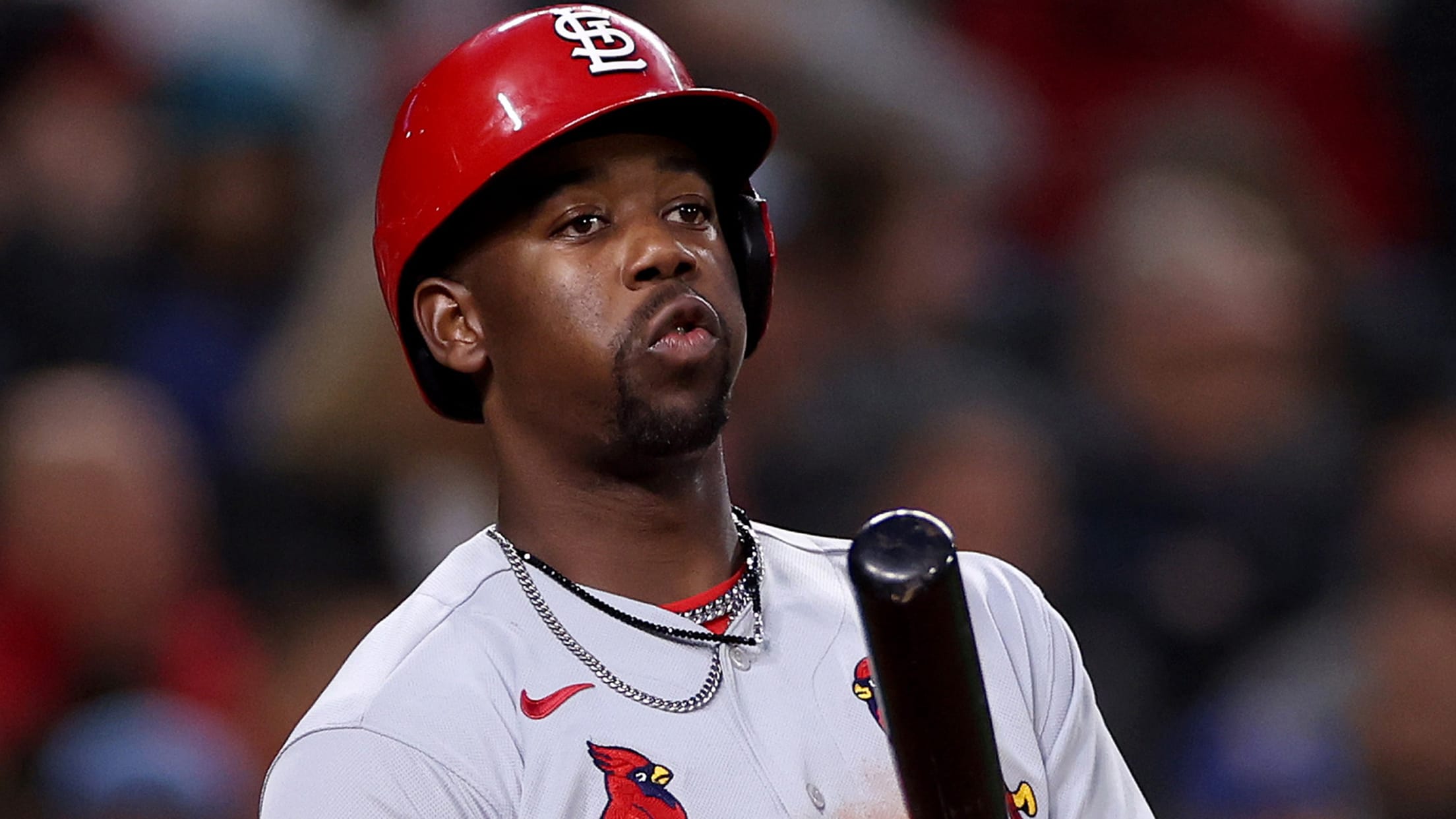 SAN FRANCISCO -- In an attempt to improve Jordan Walker's potential of doing more serious offensive damage while also trying to alleviate some of the team's logjam in the outfield, the Cardinals optioned their top prospect to Triple-A Memphis on Wednesday. Walker, 20, made the Opening Day roster out of
Redbirds' 12-game win streak highlights prospect talent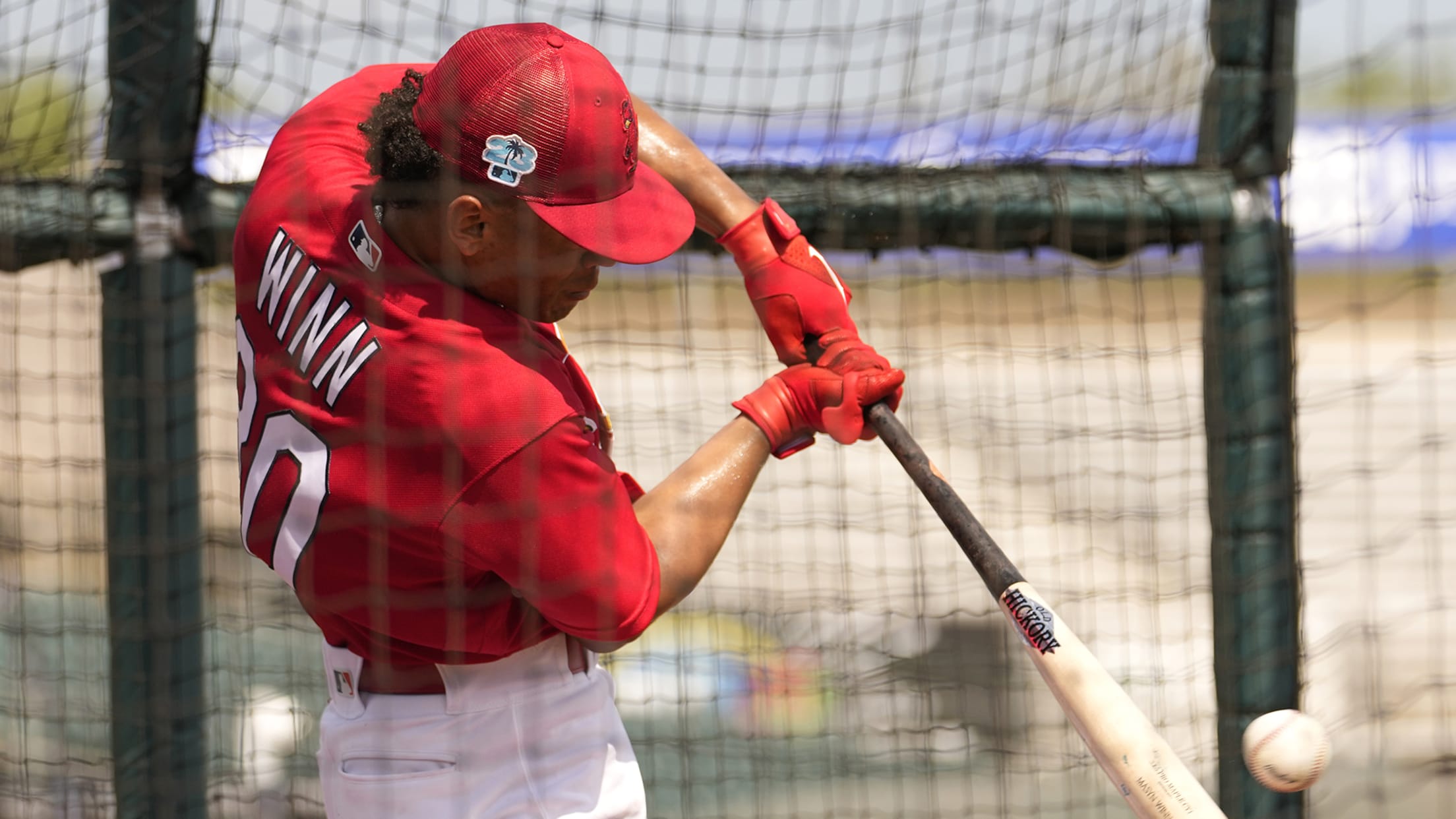 SEATTLE -- As much fun as Memphis Redbirds manager Ben Johnson was having while his Triple-A squad rang up 12 consecutive wins -- a streak that ended Sunday with a 6-4 loss to Triple-A Indianapolis -- there's also a certain stress level that goes with a winning streak that has
Rookie sensation Walker's hit streak ends at 12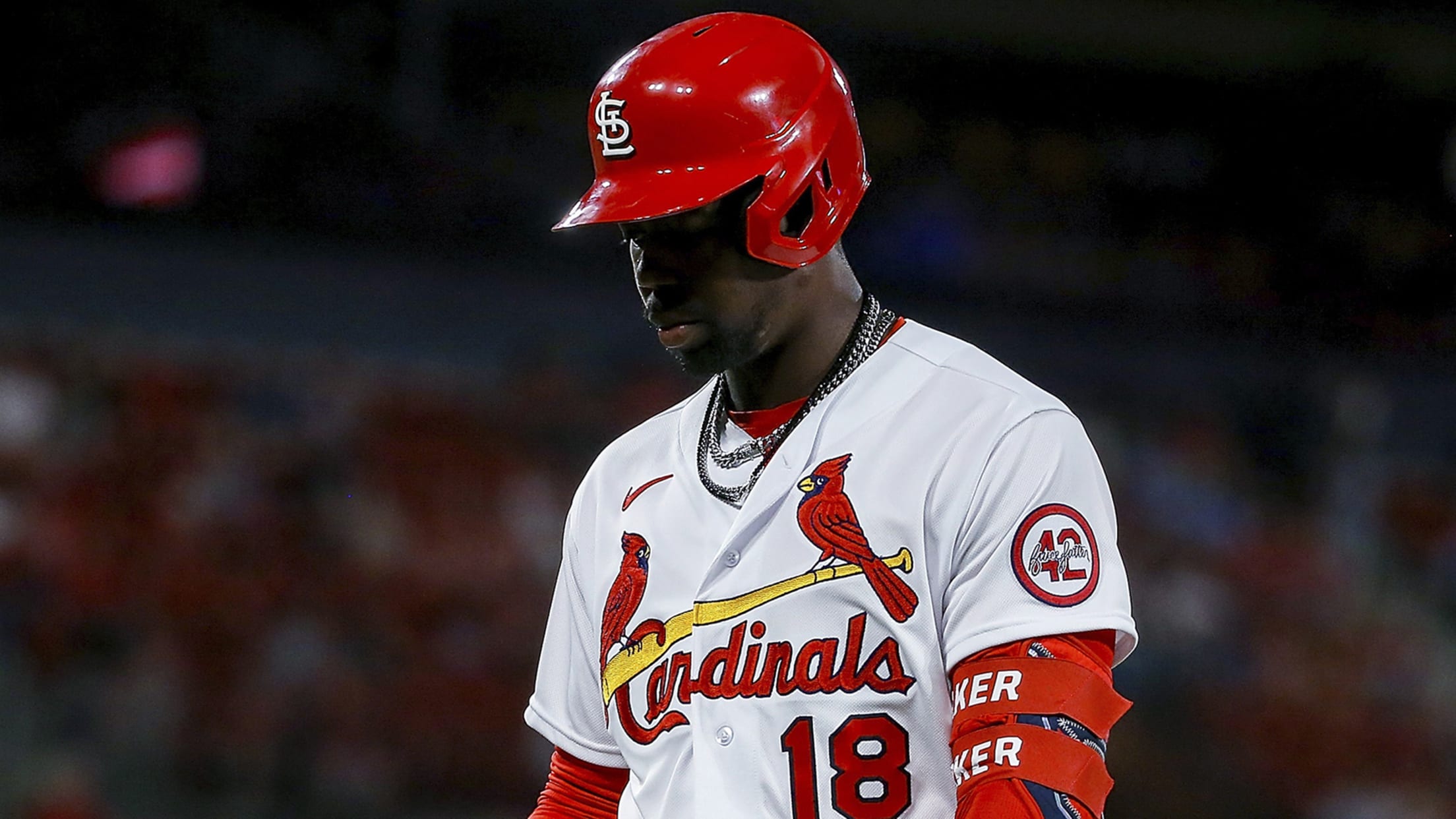 ST. LOUIS -- Hitless for the first time in his MLB career on Thursday, Cardinals budding star Jordan Walker had one thing on his mind as he went through a postgame weight room session designed to regenerate the energy in his lower body. "It was cool, for sure, but it's
Cards find spark as Walker extends historic streak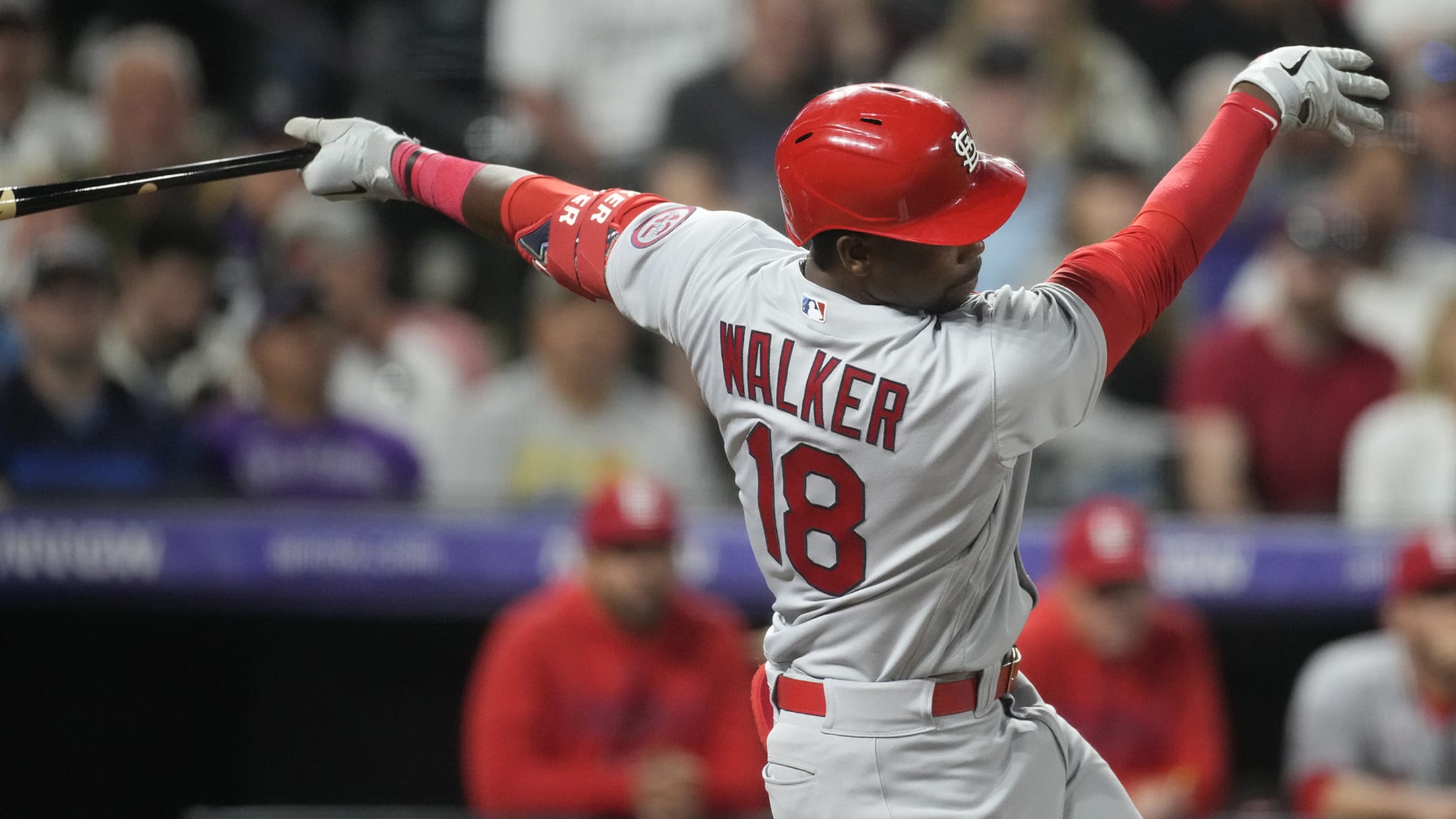 DENVER -- This Cardinal goes to 11. Rookie right fielder Jordan Walker took another step toward writing his way into the record books Tuesday, getting a hit in his 11th consecutive game to start his Major League career. It is also tied the longest active streak in the Majors. Walker
Cards phenom Walker one-ups Ted Williams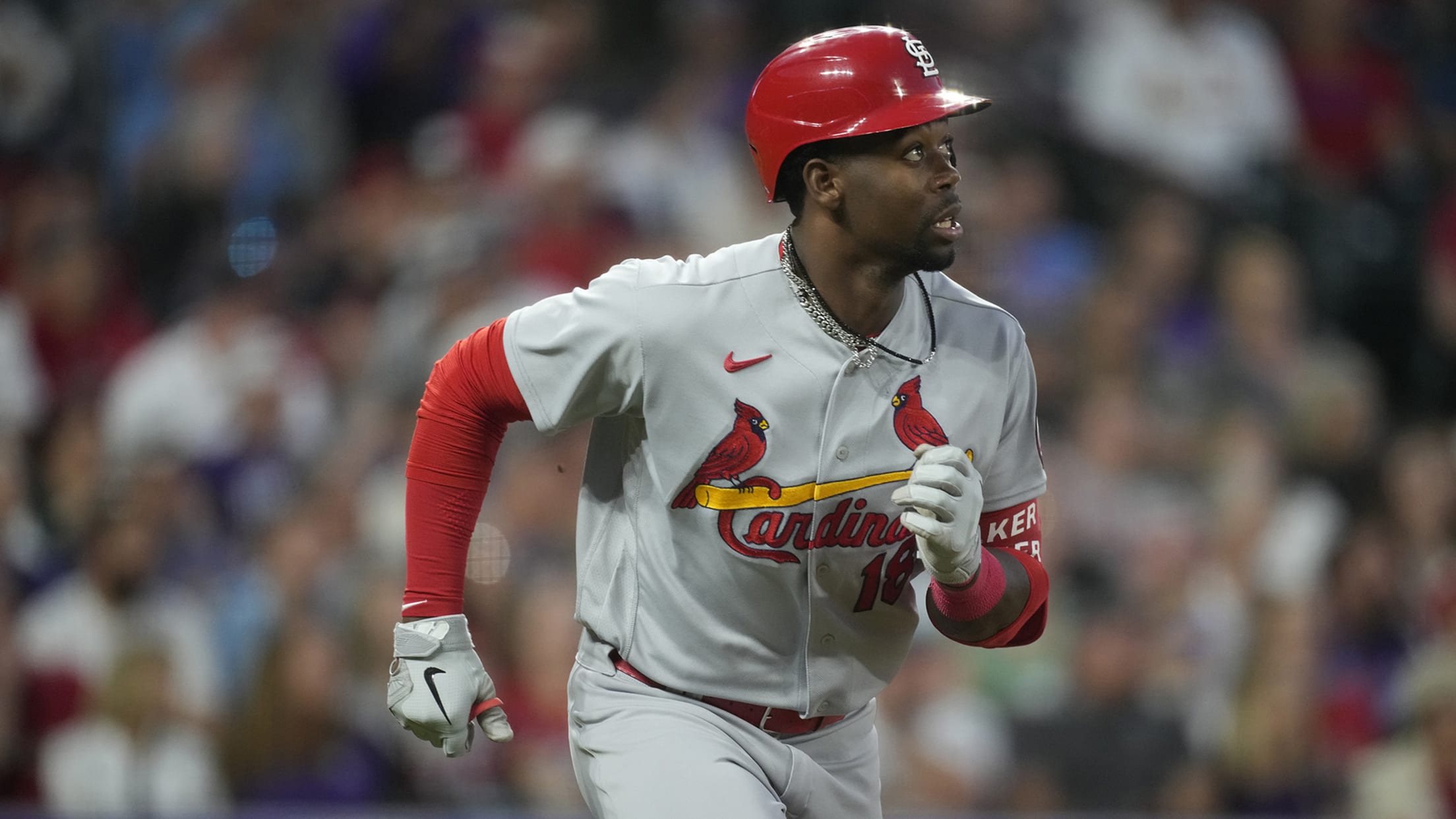 DENVER -- Move over, Teddy Ballgame. There's a new kid in town, and he's chasing a record that's stood for over a century. Jordan Walker extended his career-opening hitting streak to 10 games during the Cardinals' 7-4 loss to the Rockies on Monday, slapping a two-out single up the middle
Walker ties Ted Williams with 9-game hitting streak to open career
Cardinals' top prospect also equals franchise record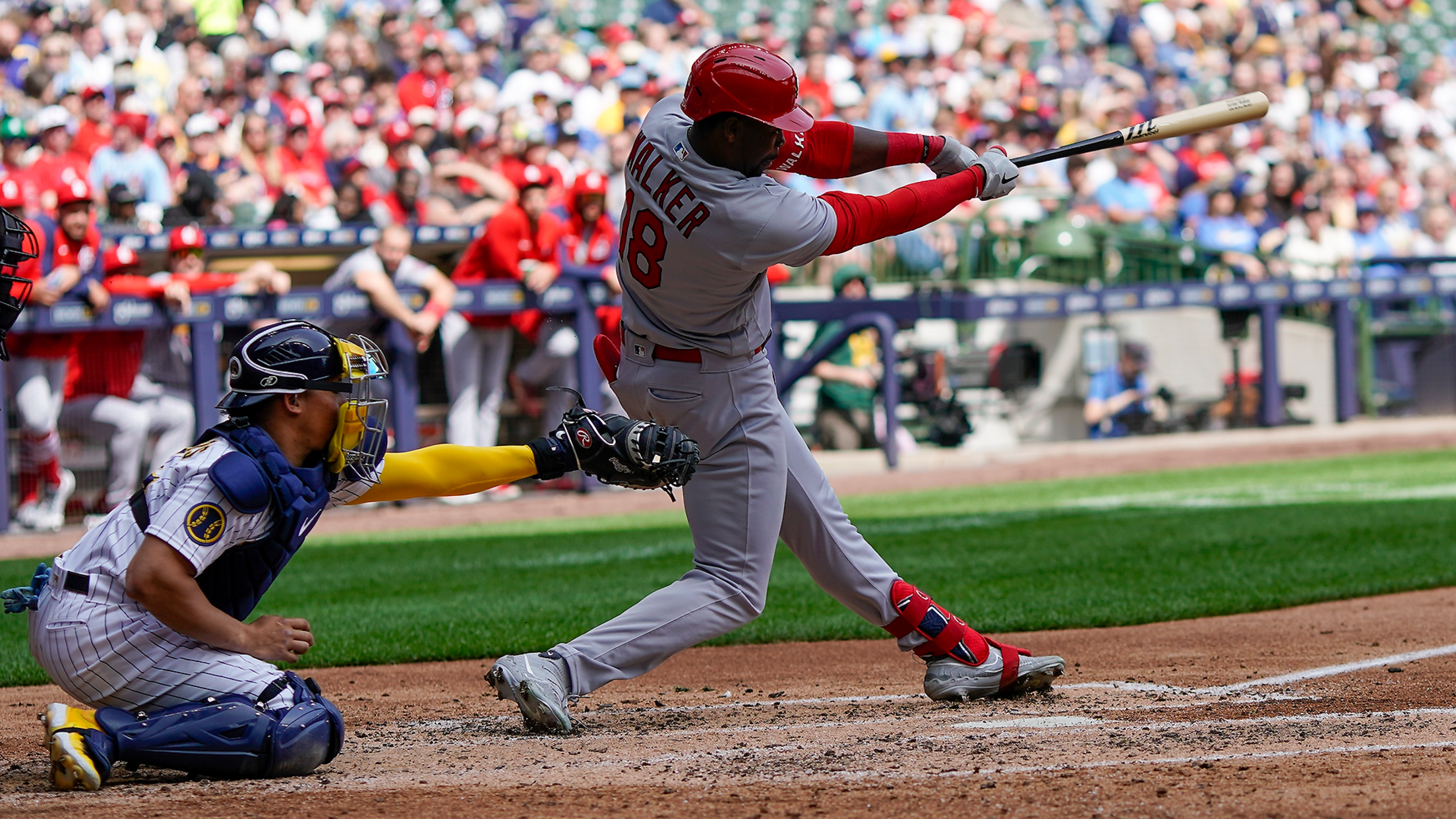 MILWAUKEE -- Nine games into his MLB career and Cardinals blossoming star Jordan Walker still doesn't know what it is like to go hitless at the game's highest level. Pushing a hit streak to nine games at the start of an MLB career while 20 years old or younger is
Cards No. 2 prospect Winn getting his footing in Triple-A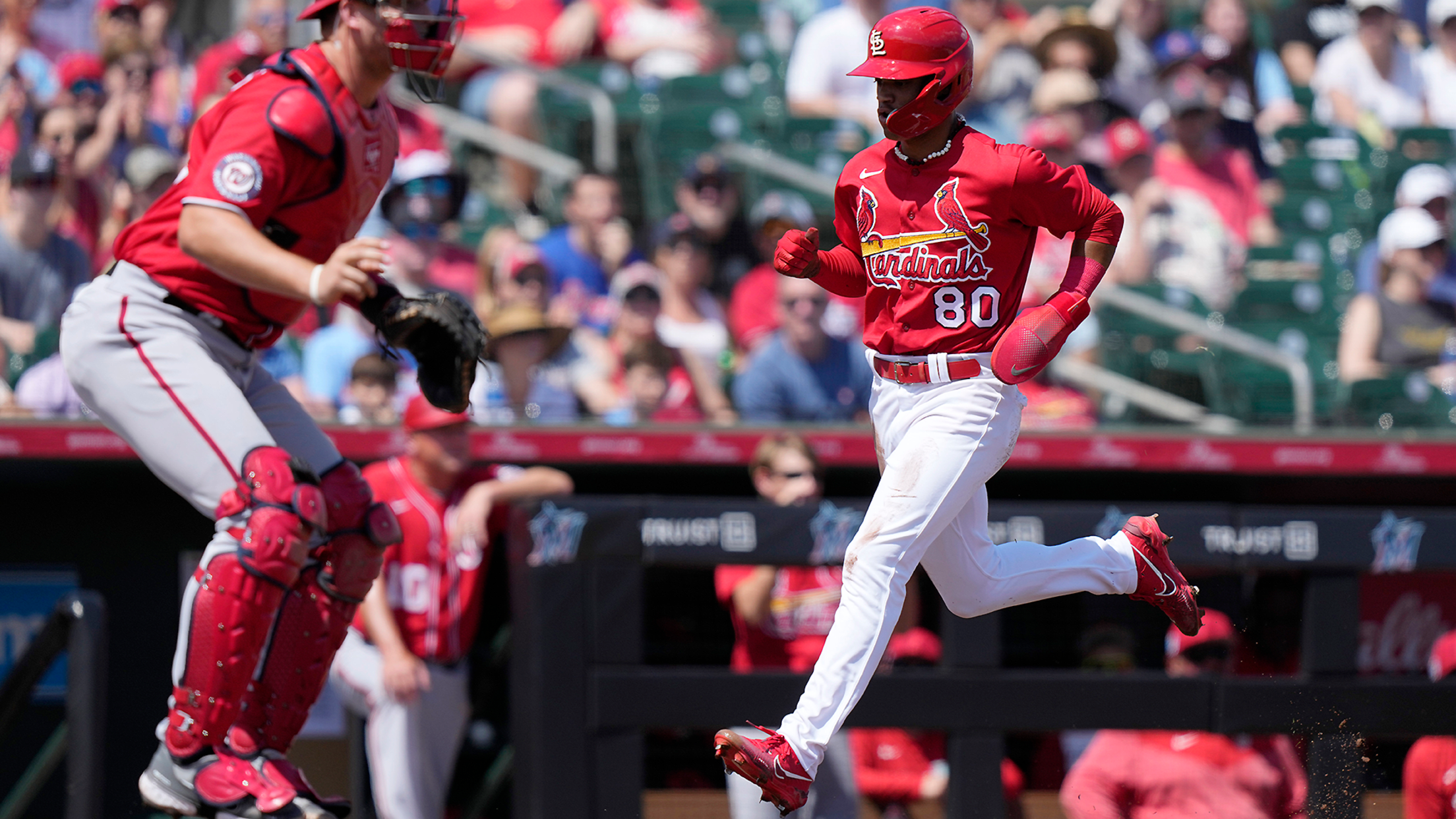 MILWAUKEE -- Masyn Winn is out of sight these days with the Cardinals, but the dynamic, young shortstop certainly isn't out of mind following a Spring Training performance for the ages last month. Winn, the No. 2-ranked prospect in the Cards system, per MLB Pipeline, opened plenty of eyes at
Where the Cardinals' Top 30 prospects are starting season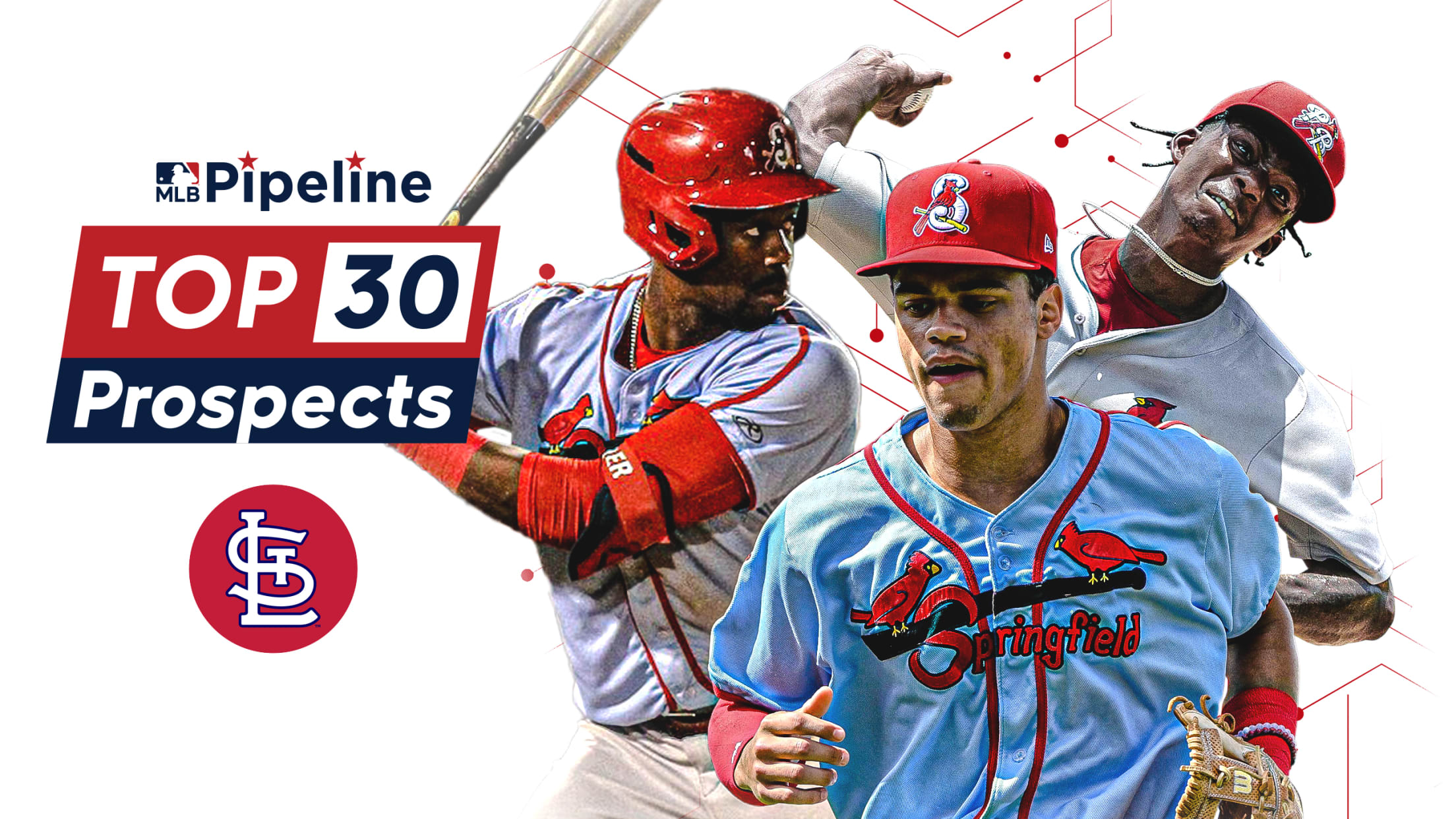 With the Minor League season opening this week, here's where the Cardinals' Top 30 prospects are projected to start: 1. Jordan Walker (MLB No. 3), OF -- St. Louis (MLB) 2. Masyn Winn (MLB No. 49), SS -- Memphis (Triple-A) 3. Tink Hence (MLB No. 76), RHP -- Peoria (High-A)
Air Jordan! Walker makes father's day with first MLB homer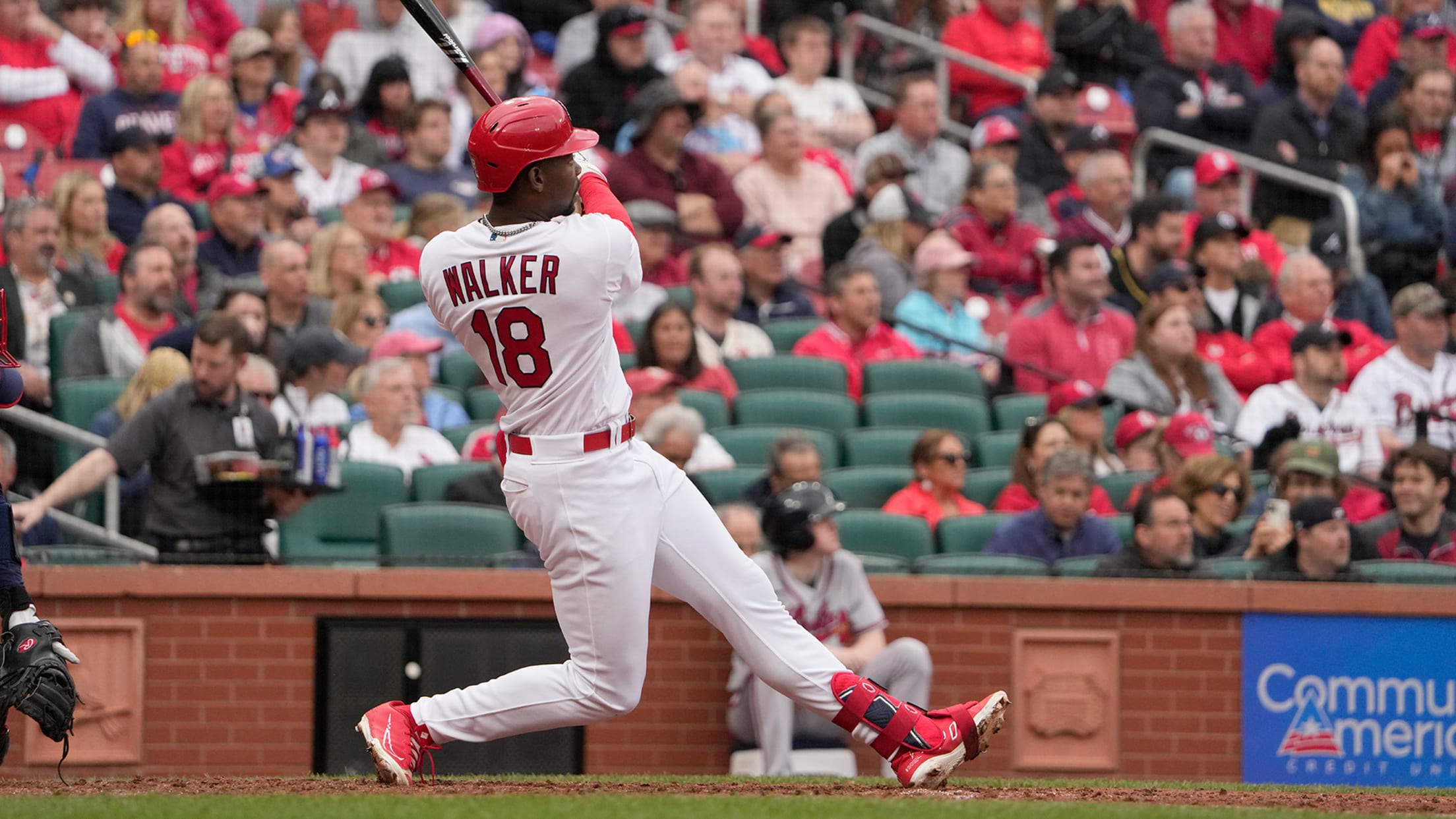 ST. LOUIS -- Bummed a bit that the first home run of his MLB career came in a Cardinals loss, 20-year-old rookie Jordan Walker got the perfect pick-me-up late Wednesday afternoon when he returned to the clubhouse and saw the baseball he smashed over the left-field wall was perched on
Volpe or Walker in '23? MLB execs weigh in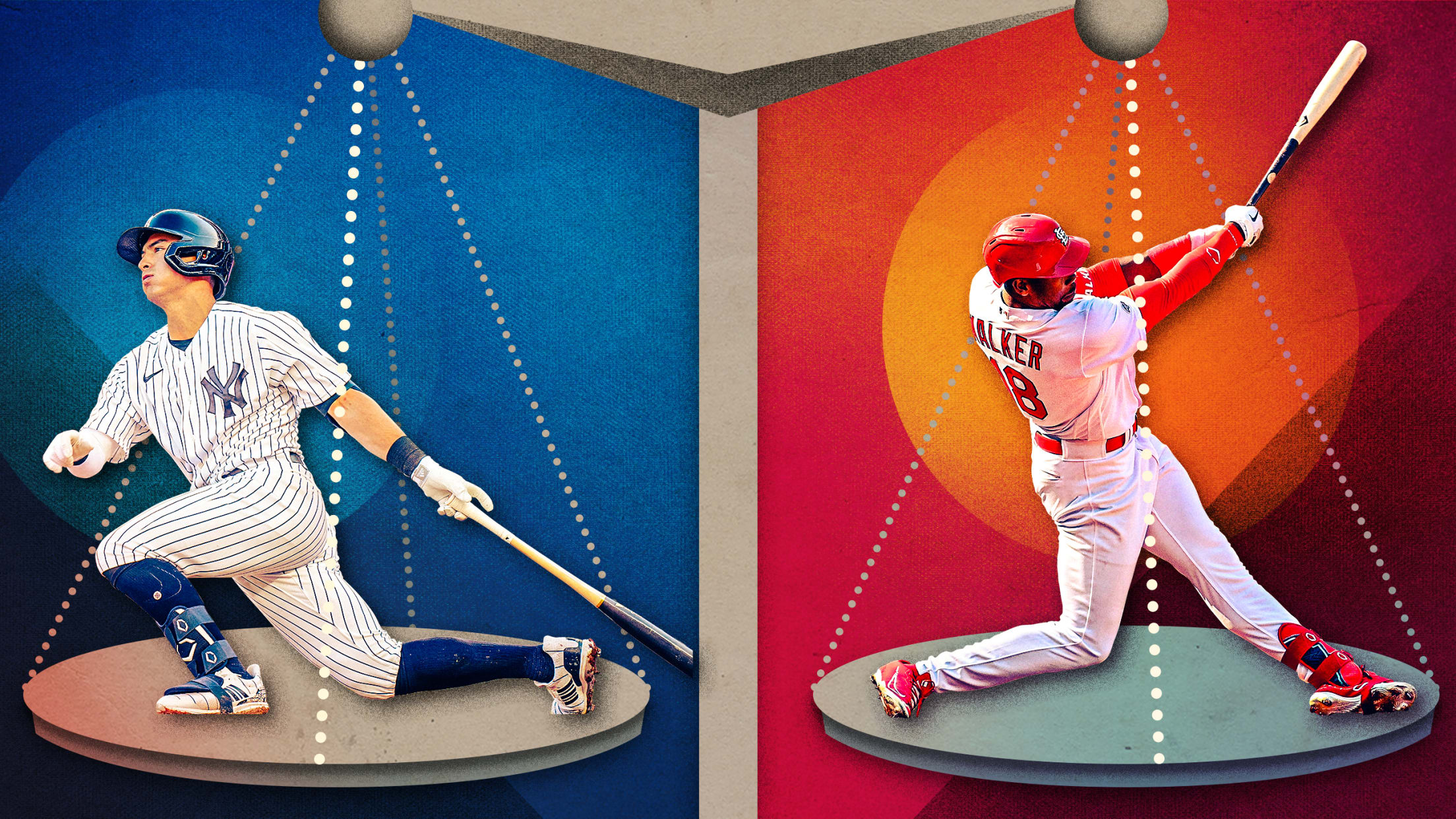 The emergence of Cardinals outfielder Jordan Walker and Yankees shortstop Anthony Volpe were two of the biggest stories to come out of Spring Training, as MLB Pipeline's Nos. 4 and 5 prospects secured spots on their teams' respective Opening Day rosters. The two youngsters -- Walker will turn 21 next
Walker plays hometown Braves with family cheering him on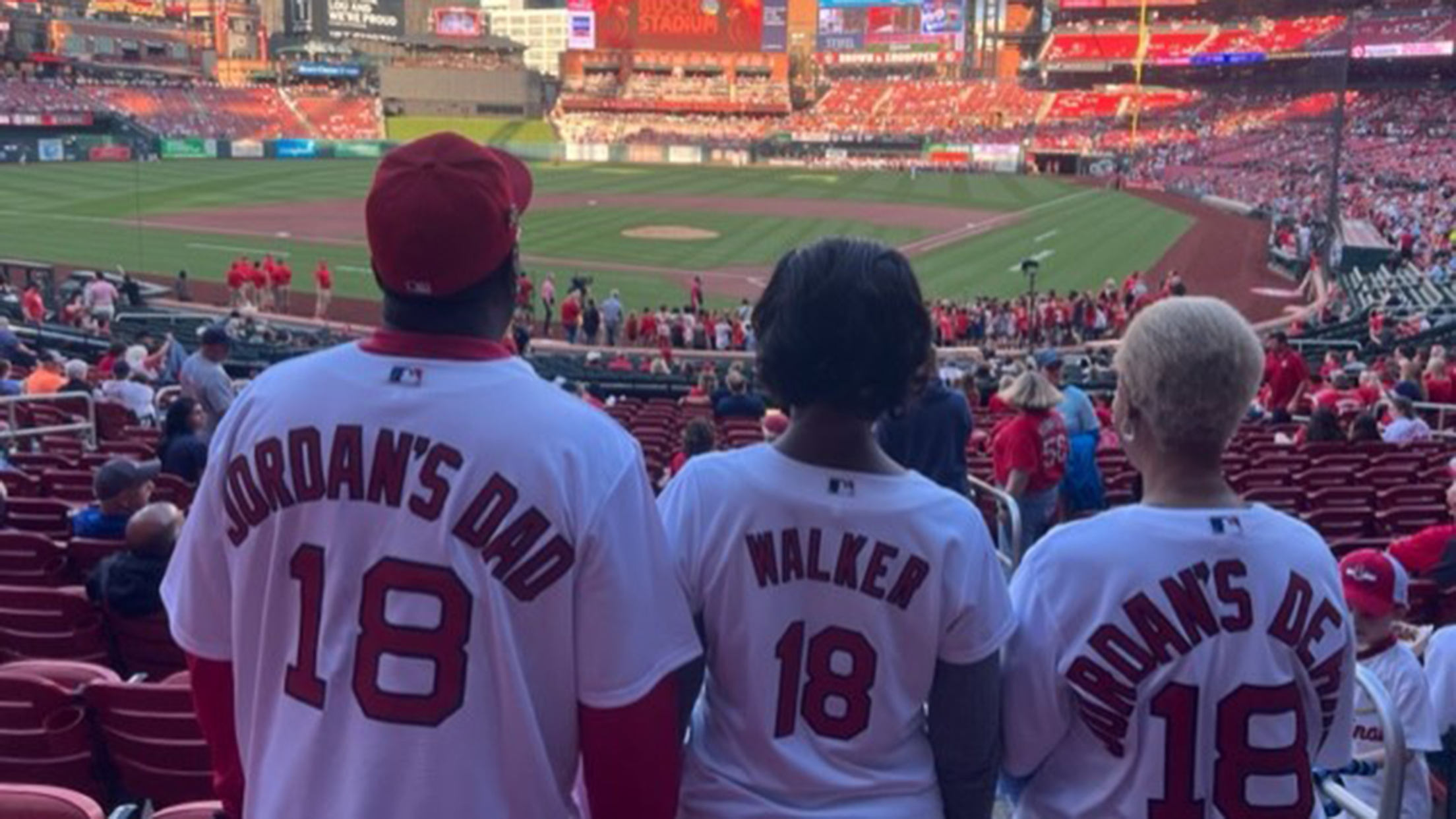 ST. LOUIS -- Their No. 18 Cardinals jerseys and the "JORDAN'S DAD" and "JORDAN'S DEAREE" nameplates across the back have made it impossible for Derek and Katrina Walker and grandmother, Normarene Merritt, to go incognito the past few days at Busch Stadium. However, the family hasn't minded the extra attention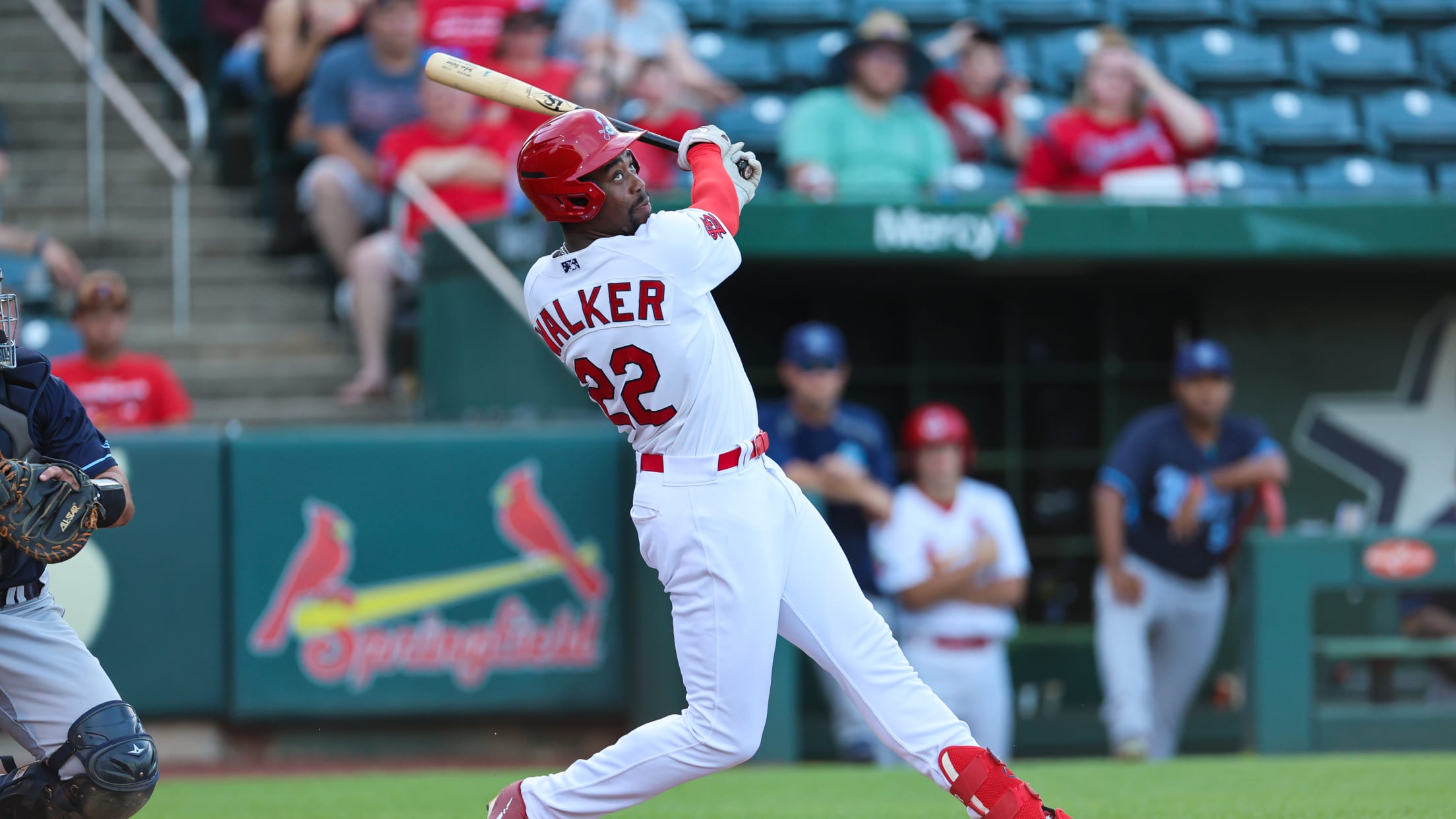 With his 6-foot-5 frame, Cardinals outfield/third base prospect Jordan Walker is hard to miss. Of course, Walker's tools have done just as much in helping him stand out. The 20-year-old from Georgia is a skilled hitter, a power threat and so much more. Here's what to know about MLB Pipeline's
'This is where I want to be': Walker soaks in Opening Day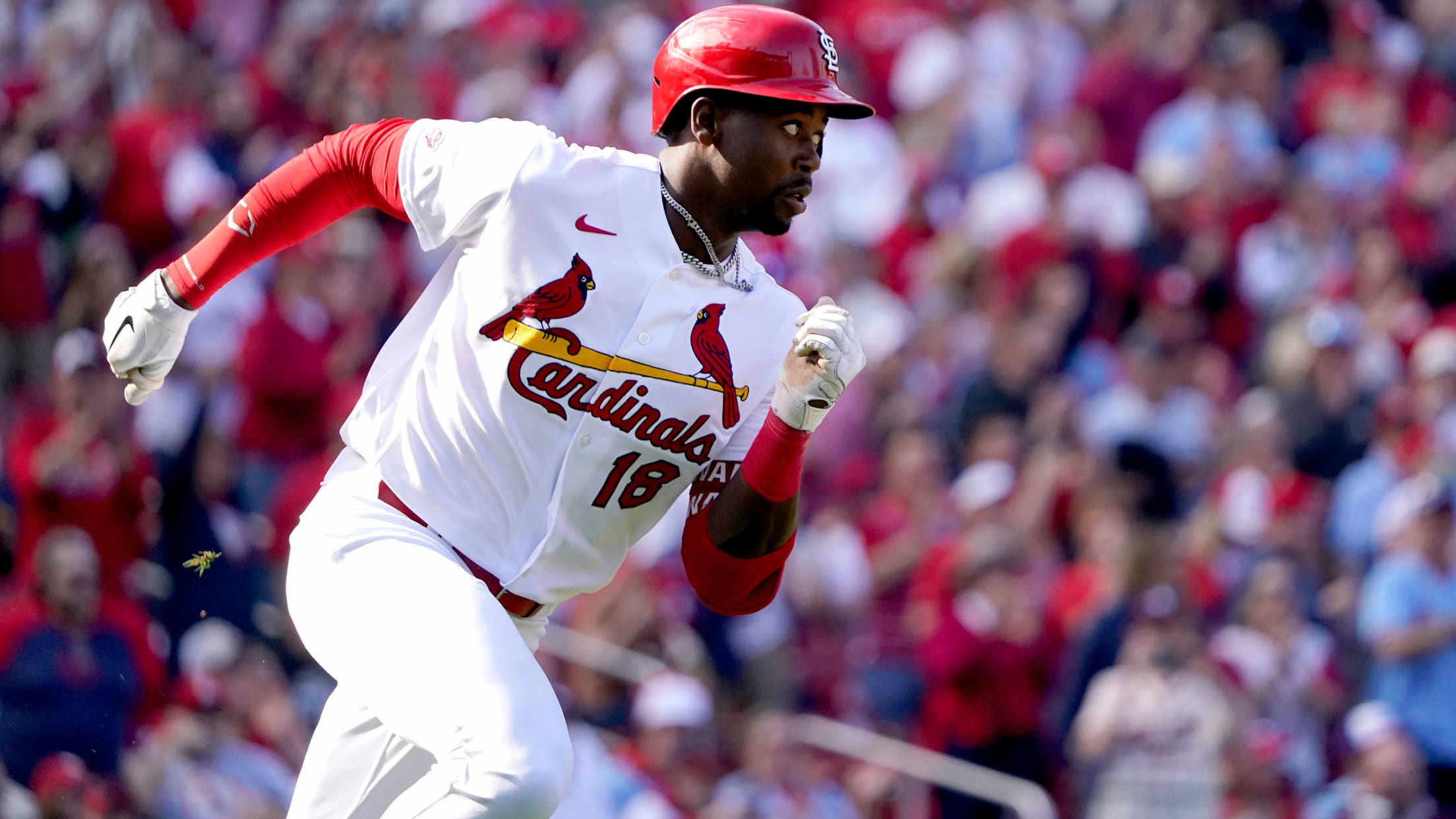 ST. LOUIS -- Seconds before he stepped into the box in a tie game with the bases loaded in the bottom of the seventh inning of his MLB debut Thursday afternoon, Cardinals rookie Jordan Walker looked down to third and got a simple, but blunt message from teammate Willson Contreras.
Jordan Walker makes Opening Day history
Top prospect makes MLB debut at age 20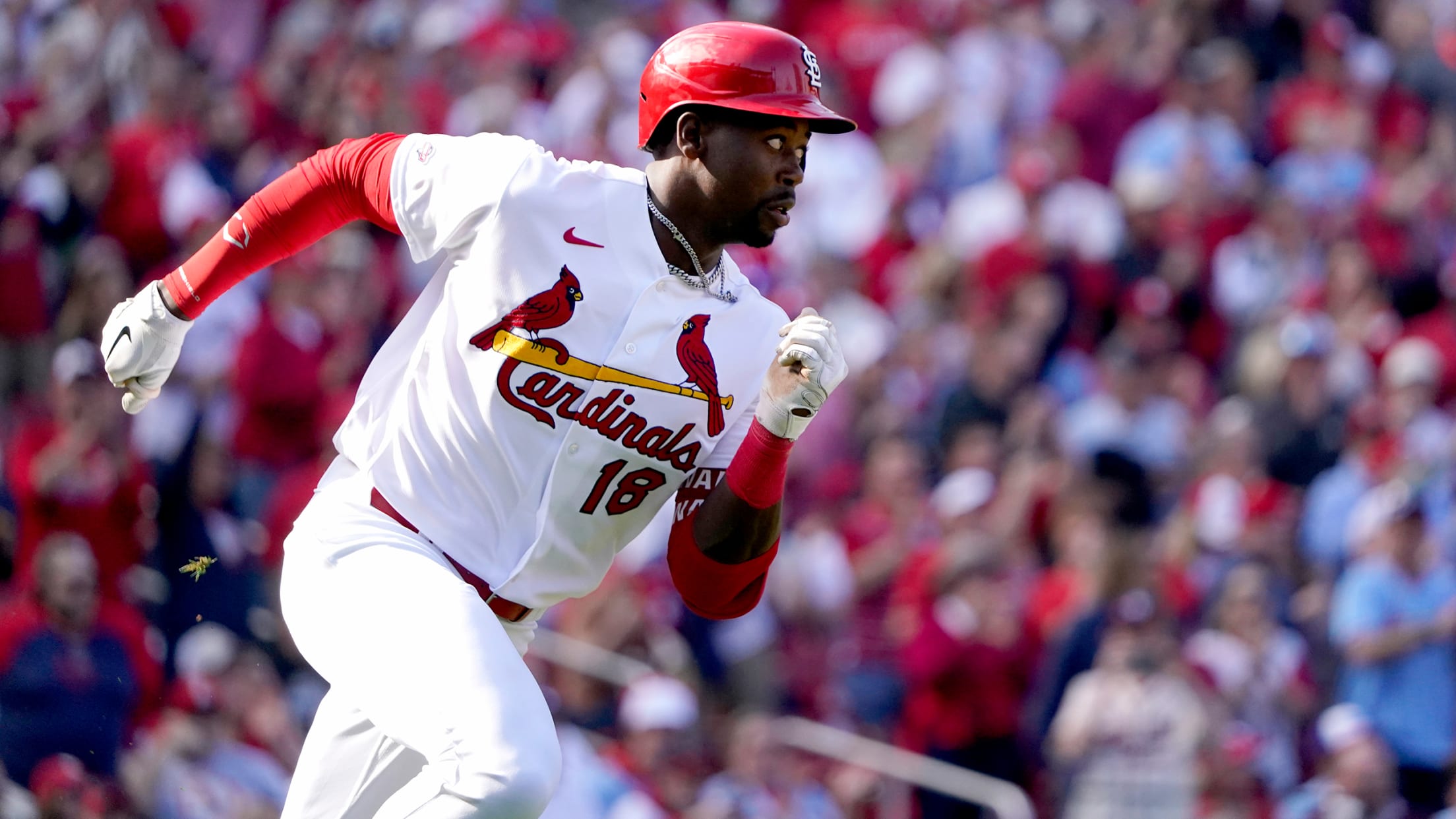 The Jordan Walker era in St. Louis has begun. That in itself is a pretty big deal. Walker, baseball's No. 4 prospect as ranked by MLB Pipeline, reported to Spring Training this season as a 20-year-old non-roster invitee who had never played above Double-A. But when he debuted on Thursday,
All your Jordan Walker questions, answered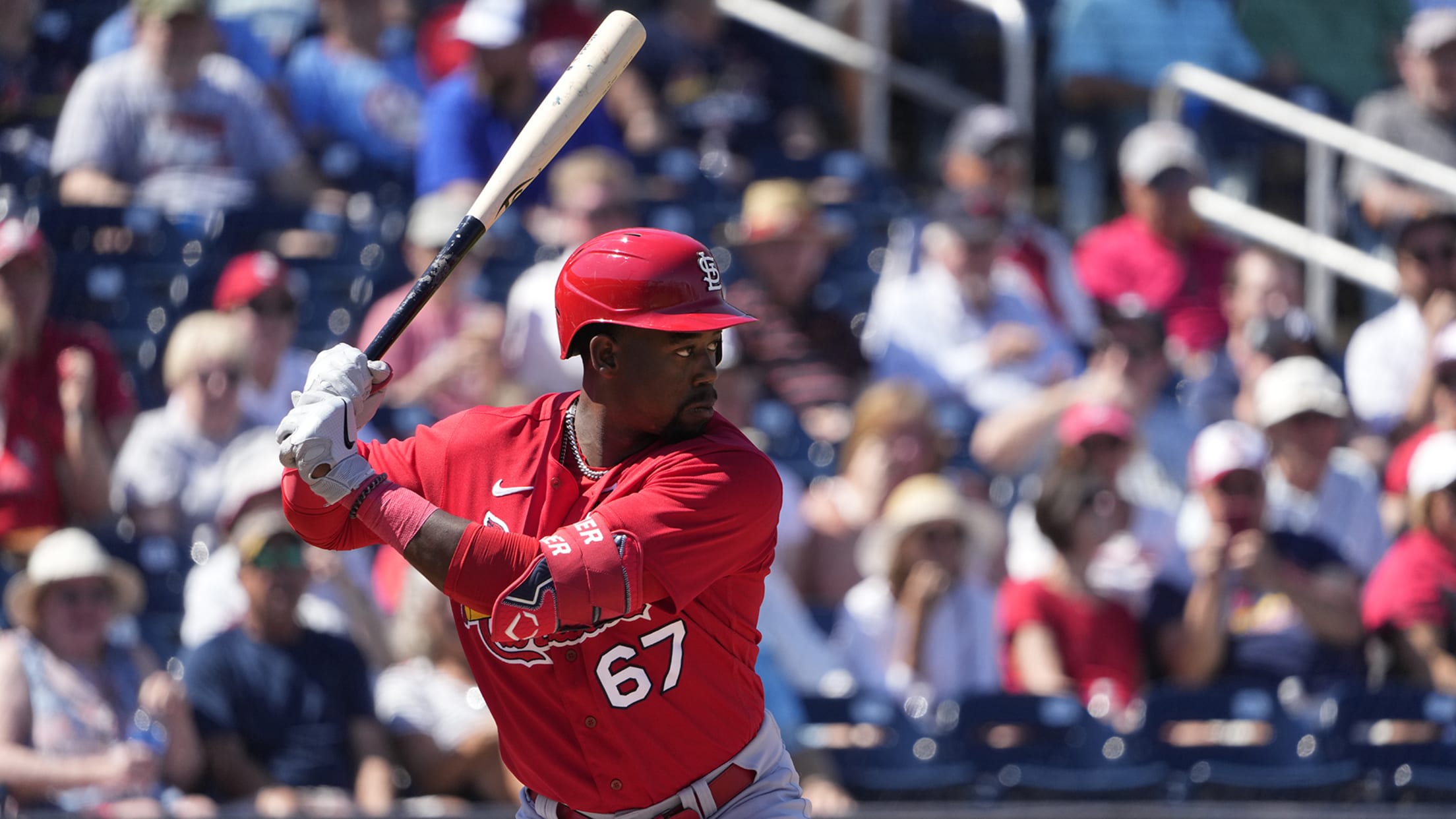 ST. LOUIS -- Because he was selected in the first round of the 2020 MLB Draft and couldn't visit St. Louis due to travel restrictions, the first game Jordan Walker will attend at Busch Stadium will be as a starting outfielder on Opening Day. Walker, baseball's No. 4 overall prospect
What to expect from Cards' Walker in big leagues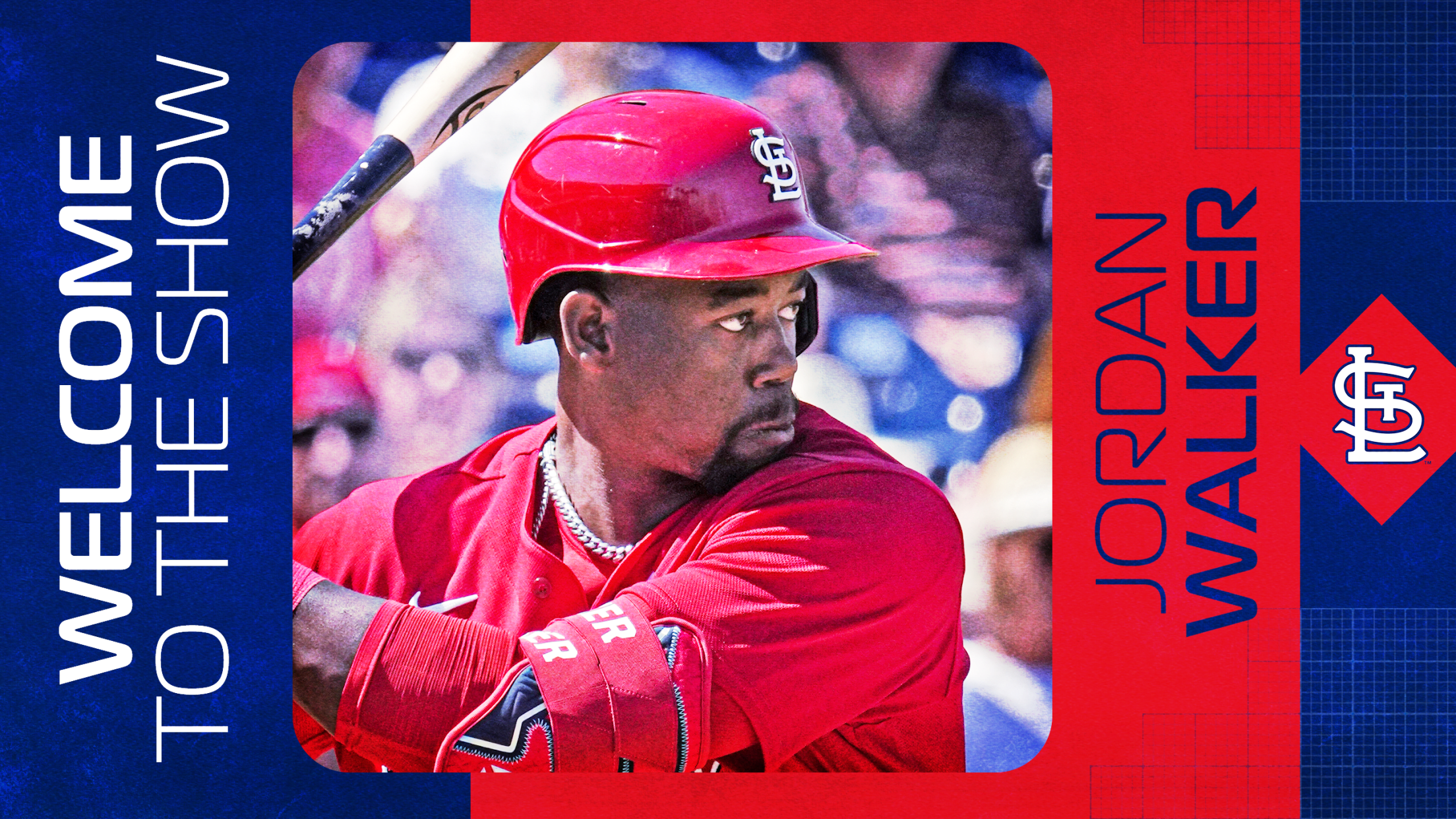 Thwack. OH. Thwack. OHHH. I arrived on the backfields of Roger Dean Chevrolet Stadium one March morning in 2022, hoping to catch a few rounds of Jordan Walker batting practice. The then-19-year-old was in his first Cardinals Major League Spring Training camp on a non-roster invite and was spending those
Two HUGE debuts on Opening Day: Get to know these future stars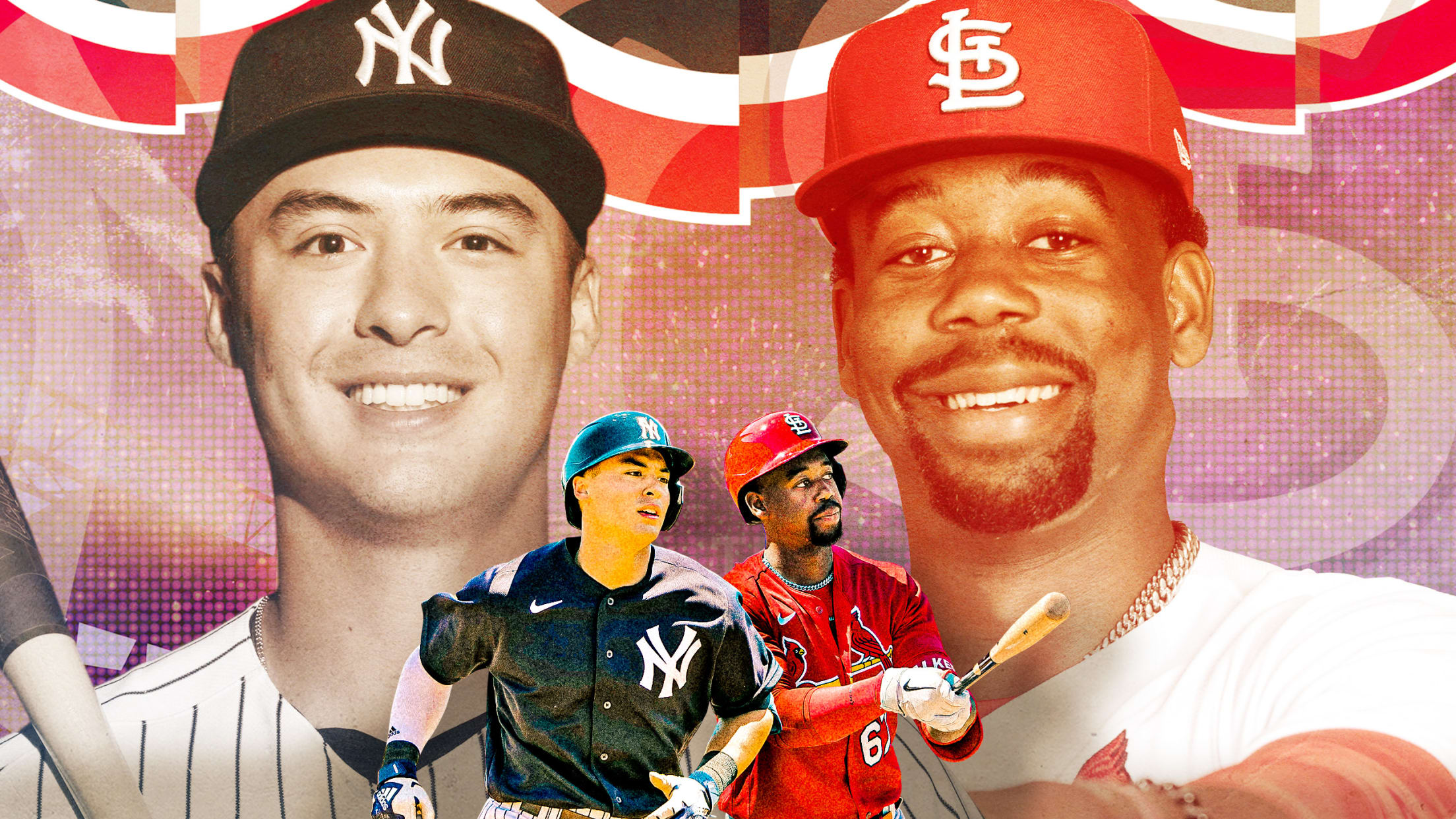 Opening Day is always exciting. This year, the arrival of two elite prospects to two of baseball's most storied franchises adds to the anticipation even more. In Cardinals outfielder Jordan Walker (No. 4 per MLB Pipeline) and Yankees shortstop Anthony Volpe (No. 5), two of the game's top prospects made