5 NL Central prospects to watch early in '19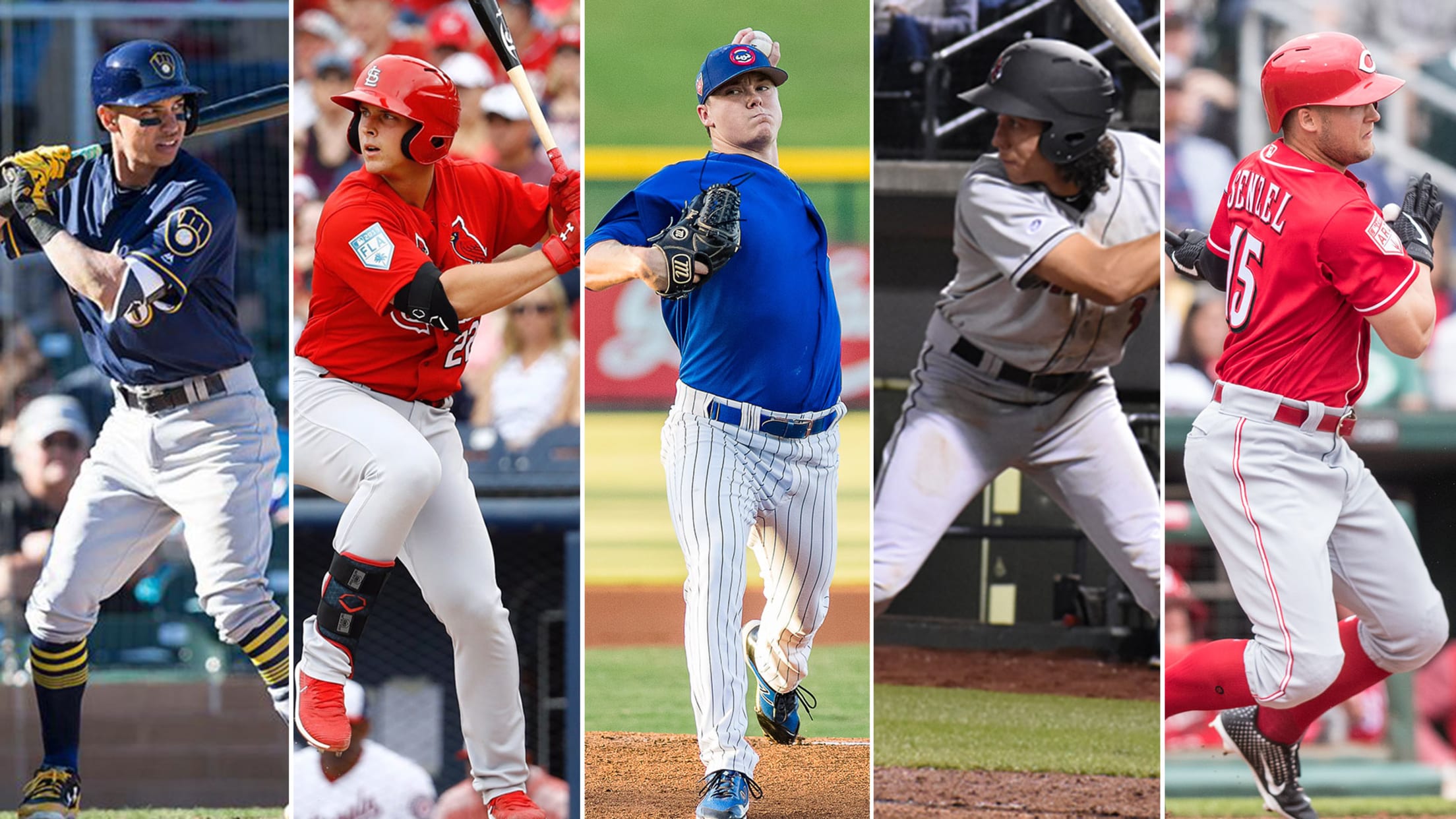 For many prospects, Spring Training offered the opportunity to make an impression in front of Major League staff. Now, with Minor League seasons in full swing, their challenge is to remain on those radars. While this may not be a time when clubs are seeking to make wholesale roster changes,
Reyes sent to Triple-A in bullpen shakeup
Righty allowed 5 ER and 6 BB over 2 IP in last 3 appearances; Munoz also optioned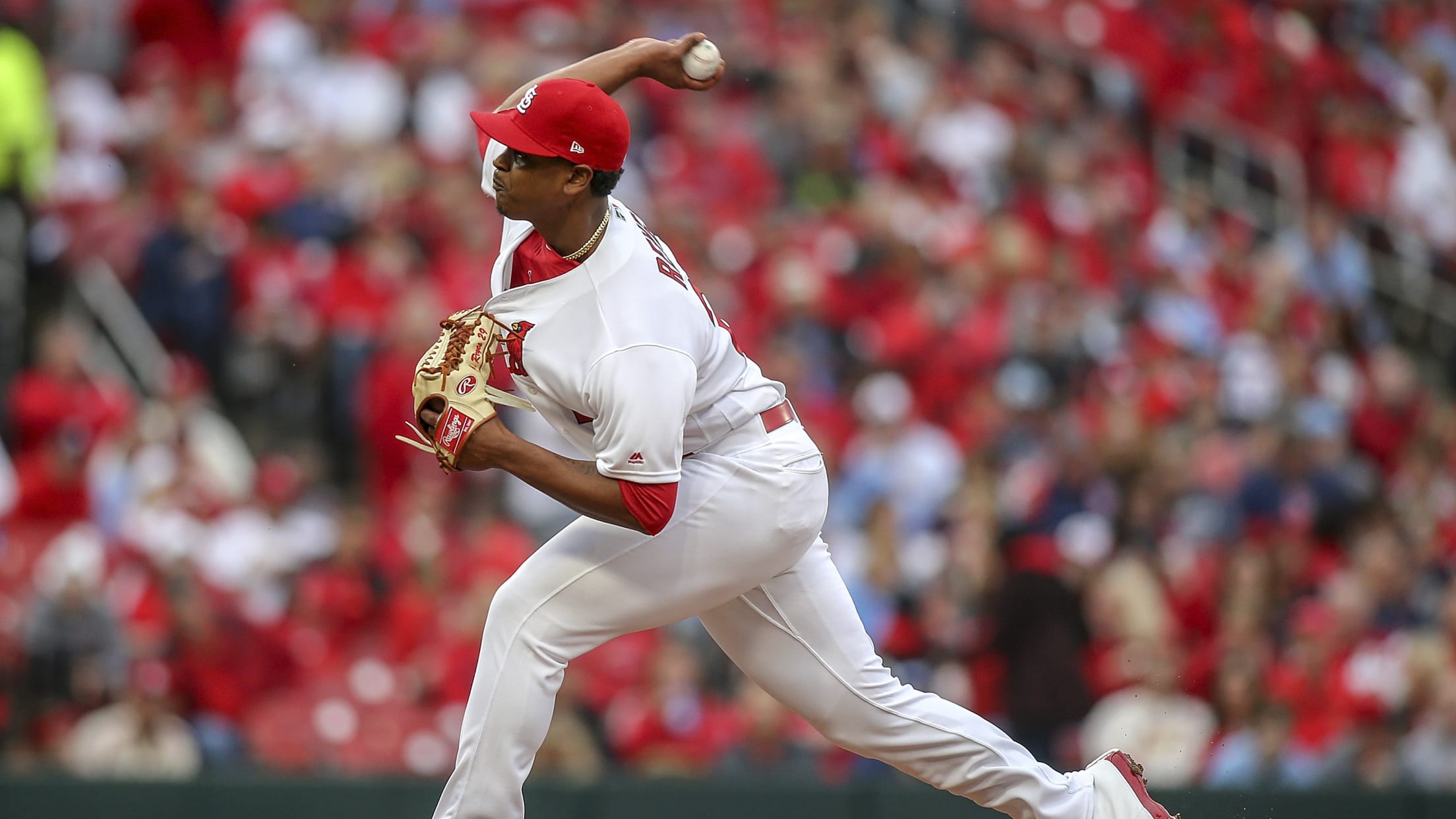 ST. LOUIS -- Seeking fresh arms for the bullpen and a new setting for Alex Reyes, the Cardinals made an assortment of roster moves prior to Sunday's series finale against the Padres. Reyes, the longtime top prospect whose assignment in the bullpen had gotten off to a tumultuous start, was
Prospect Cabrera trying to rediscover winter form
Lefty struggled in spring after strong showing in Dominican League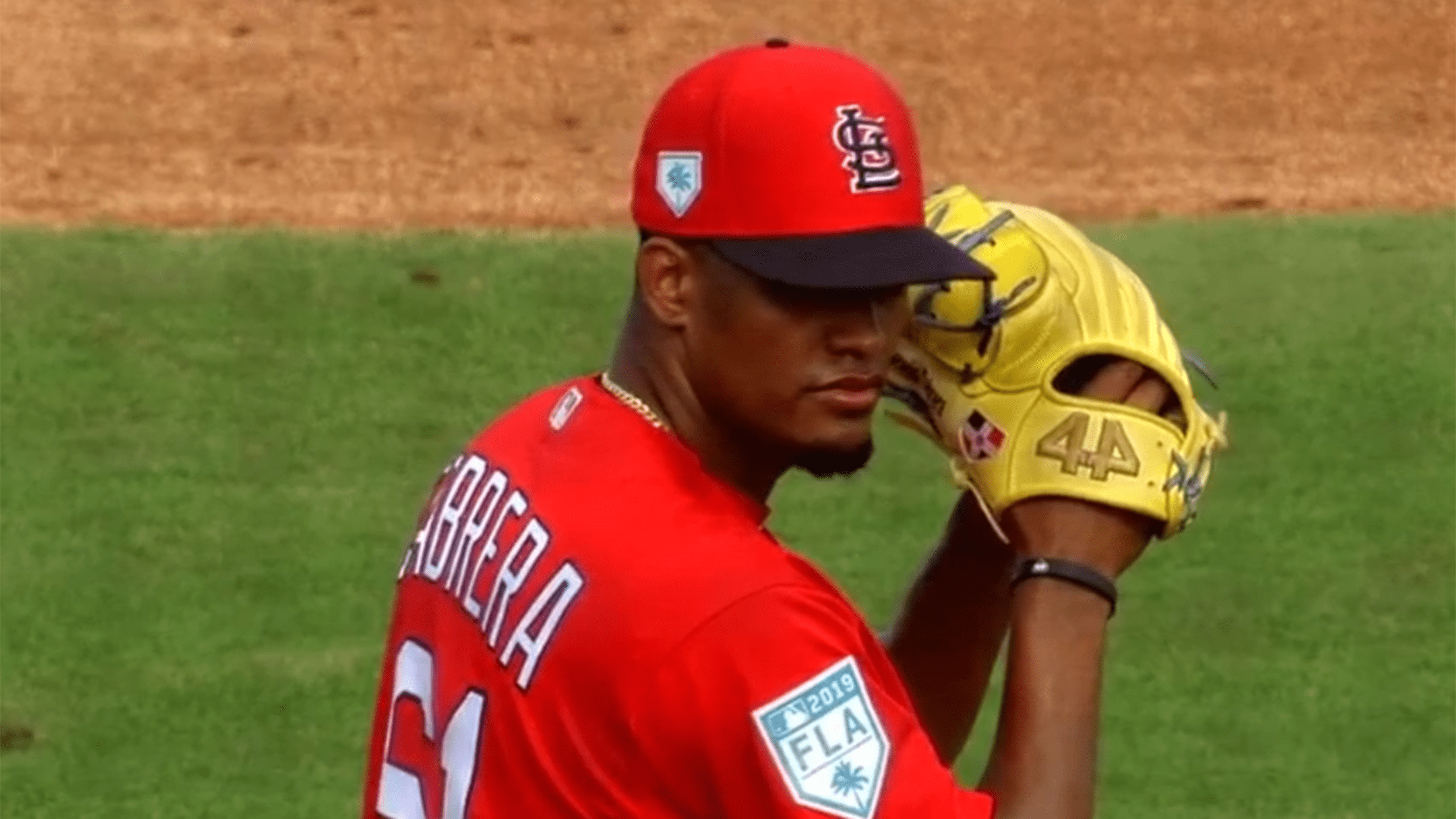 ST. LOUIS -- Left-hander Genesis Cabrera, who wowed talent evaluators with his velocity and success in the Dominican Winter League, is now ready to try and rebound from a shaky spring as he opens his year with Triple-A Memphis. Ranked by MLB Pipeline as the Cardinals' No. 9 prospect, Cabrera
Starting spots for Cardinals' Top 30 prospects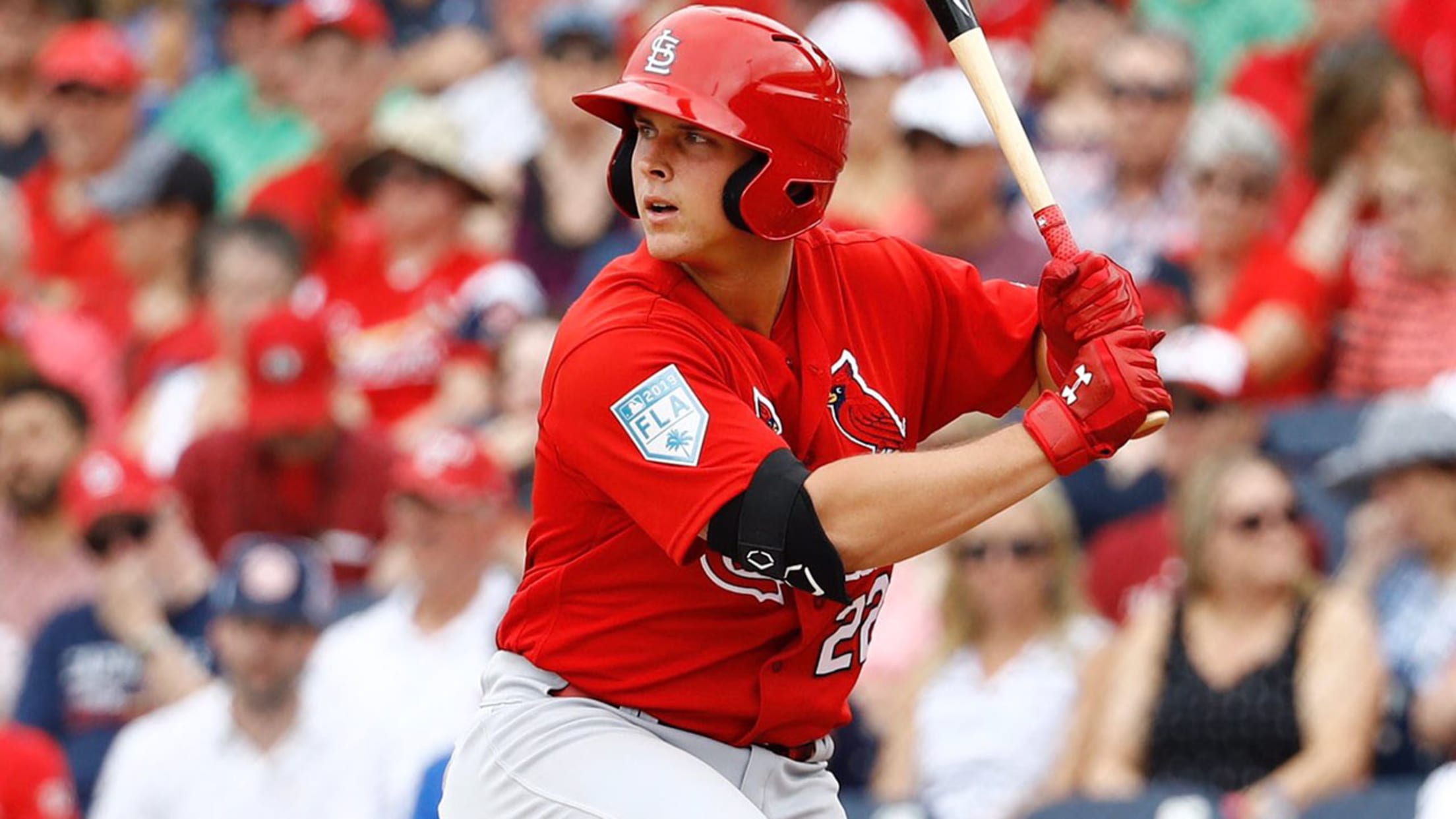 With the 2019 Minor League Baseball season getting underway, here's a look at where the Cardinals' Top 30 prospects are starting the year. We also identify the prospect who just missed the Top 30 list, a player who didn't make the big league Opening Day roster but should make an
Reyes returns to mound with scoreless inning
Right-hander makes first appearance since last May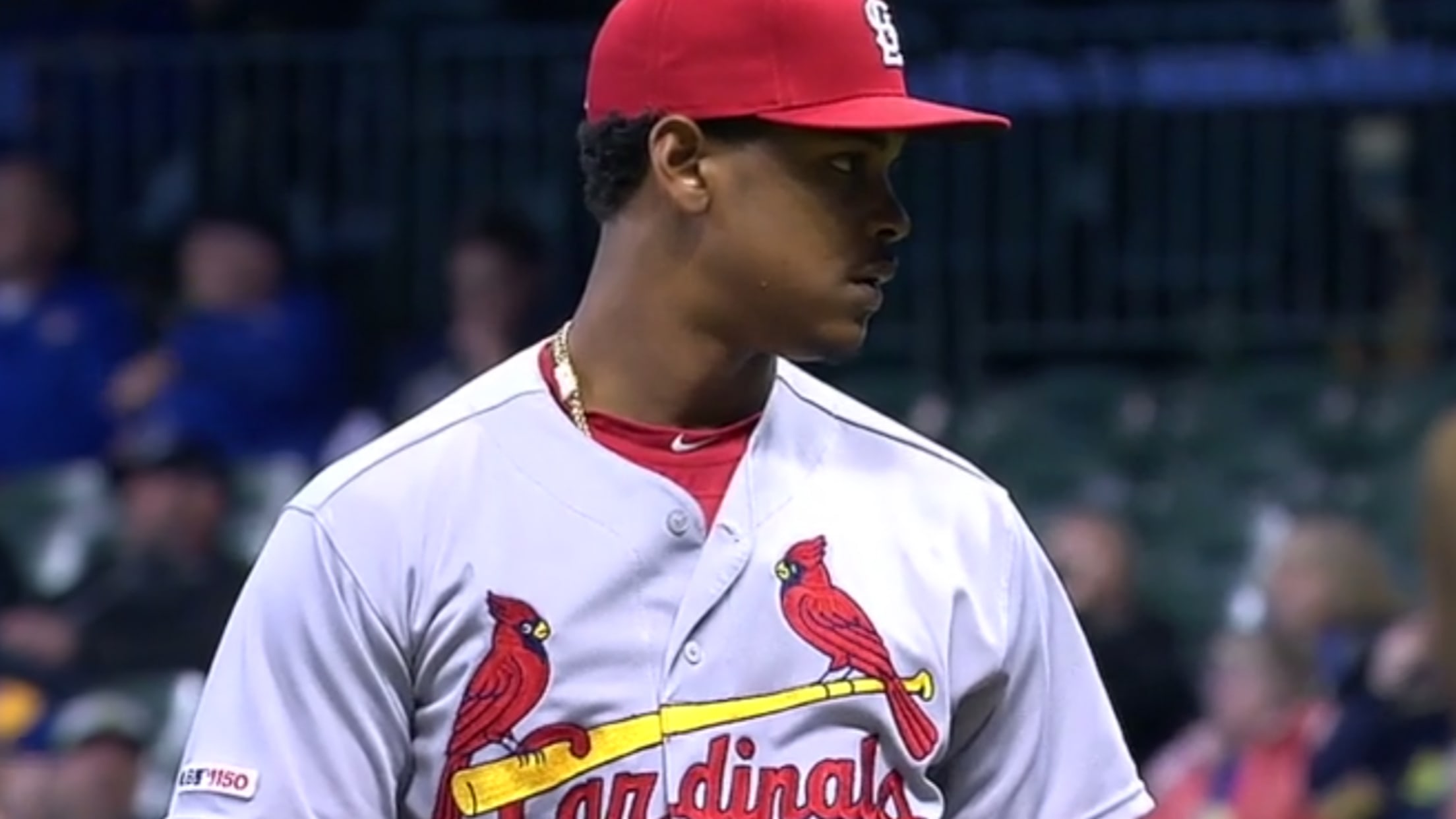 MILWAUKEE -- After jogging in from the Miller Park bullpen and throwing a series of warmup pitches, Alex Reyes allowed himself a moment to reflect. He dug his foot into the mound -- the same one he had exited last year with an uncertain future -- and looked down at
Reyes back at Miller Park for 1st Opening Day
Touted righty returns to site of sole 2018 Major League appearance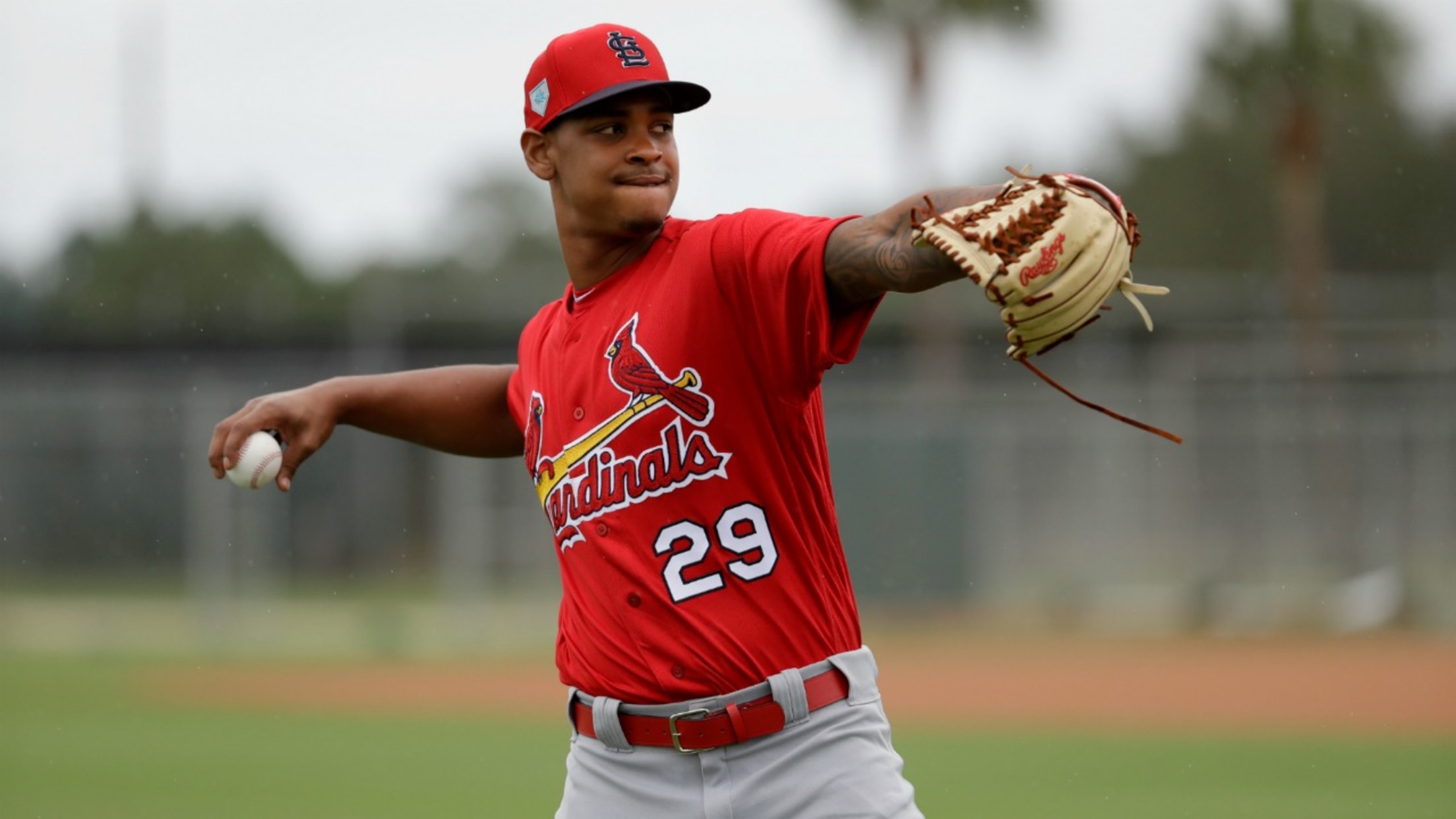 MILWAUKEE -- The emotions ran the gamut the last time Alex Reyes took the mound at Miller Park. What began as a moment to mark the conclusion of 15 months of rehab work turned into an apprehension-filled 73-pitch outing that created more questions than it answered. Those four innings against
Cards thin herd in battle for rotation
Gomber sent to Minors; St. Louis still faces multiple roster decisions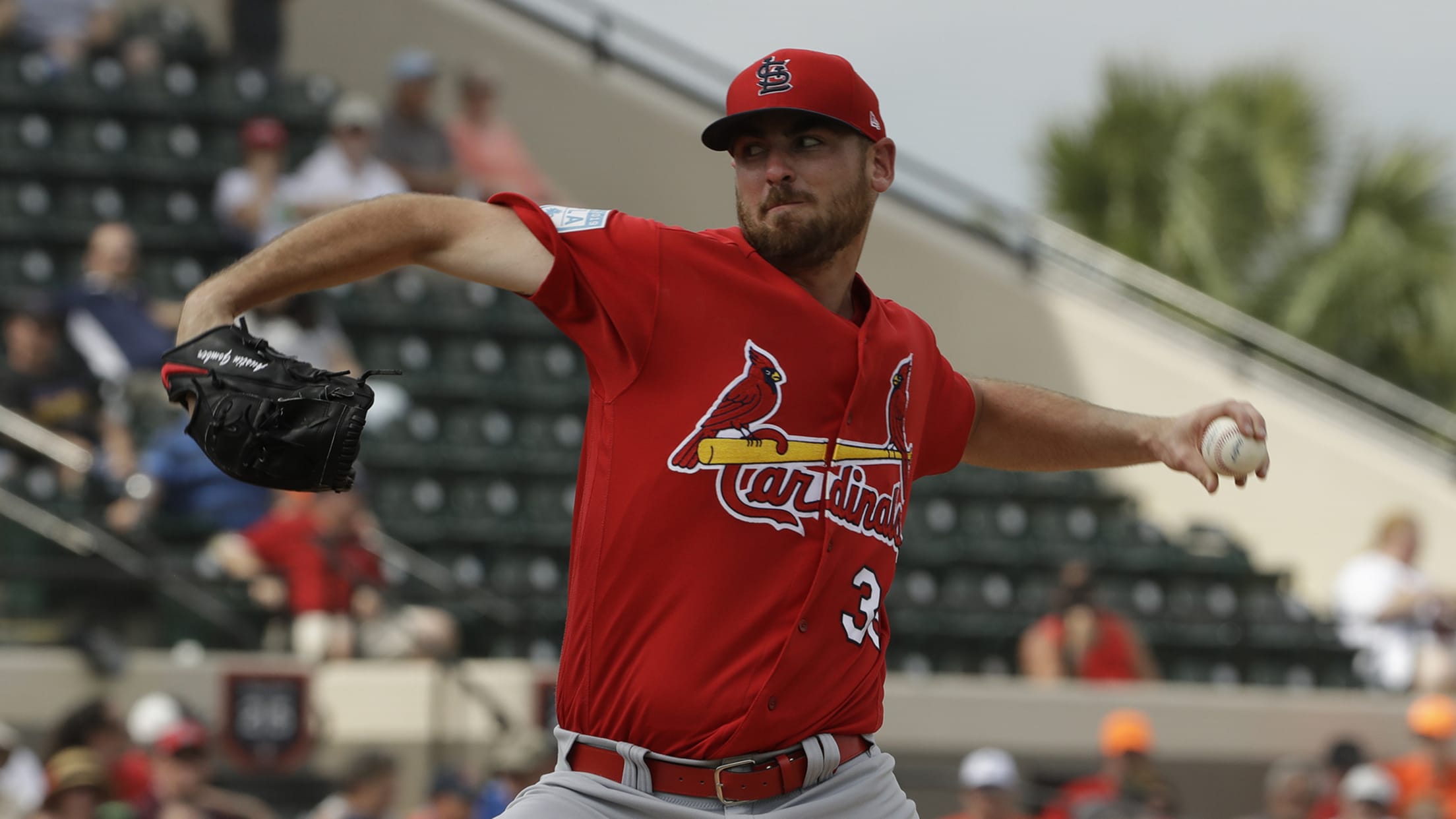 JUPITER, Fla. -- Eight days ahead of their season opener against the Brewers on March 28, the Cardinals still have a handful of roster decisions to make. They made movement toward one of those on Wednesday by removing left-hander Austin Gomber and right-hander Daniel Ponce de Leon from the competition
A behind-the-scenes look at Nolan Gorman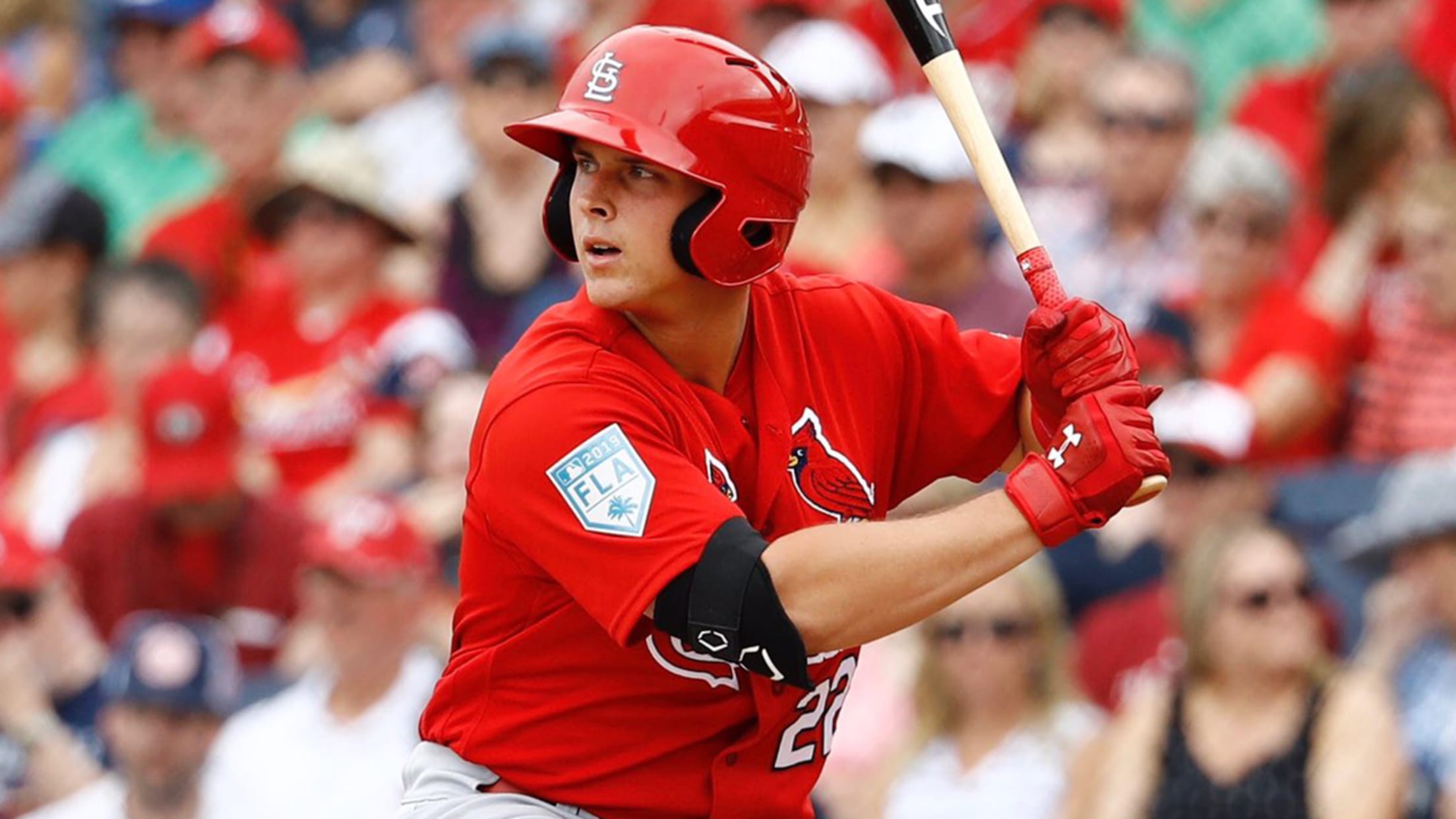 JUPITER, Fla. -- Nolan Gorman had a long history of hitting home runs in big league stadiums even before he turned pro. He won the High School Home Run Derby at Marlins Park during the 2017 All-Star Game festivities, a similar contest at the Under Armour All-America Game at Wrigley
Cards farm led by 3 potential impact 3B teens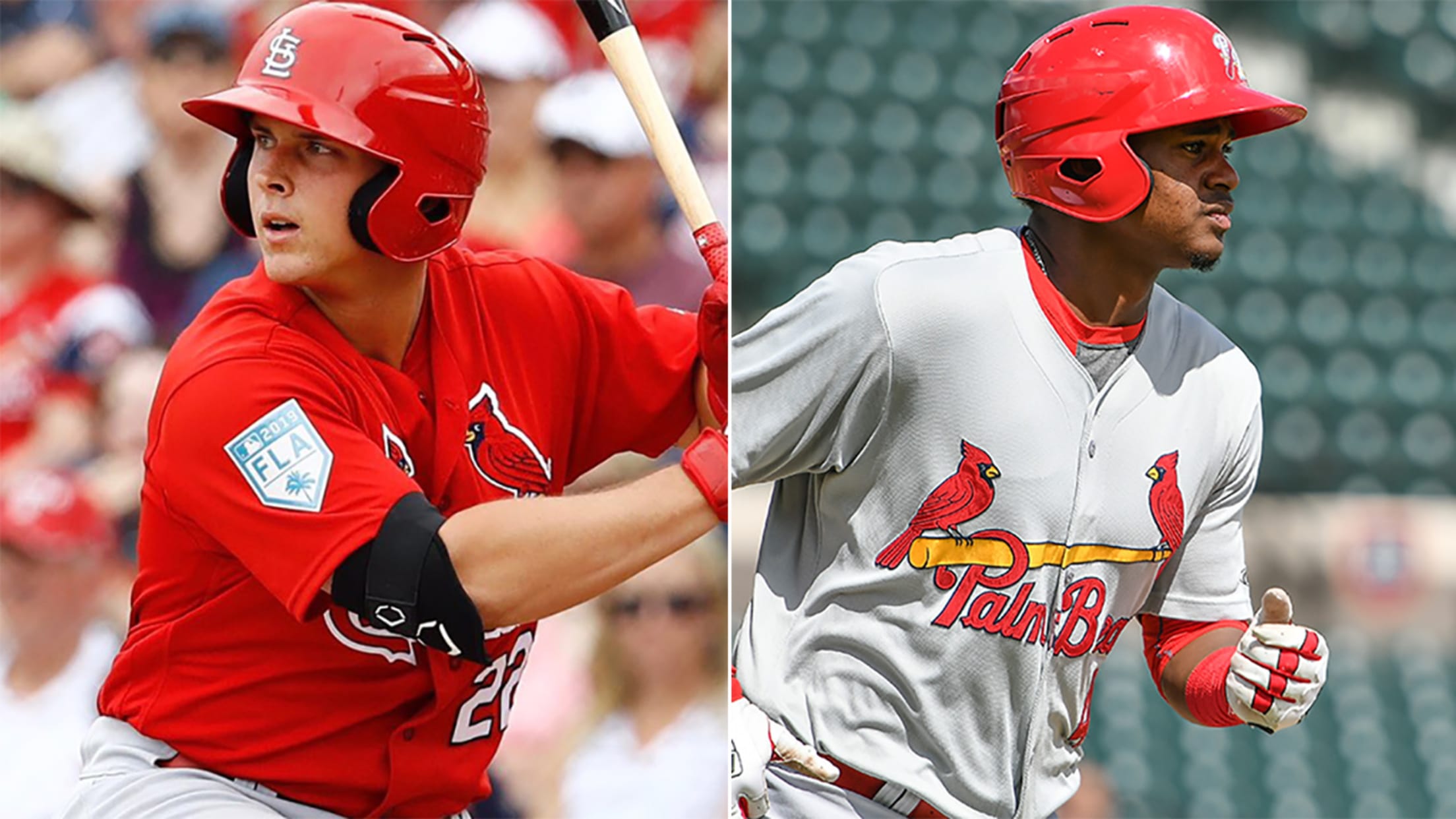 JUPITER, Fla. -- For the present, the Cardinals are in better shape than most clubs at third base. They can rely on Matt Carpenter, a three-time All-Star who bashed a career-high 36 homers last season. Their hot corner shouldn't cool off at any time in the near future, either. St.
Cards' Nolan Gorman homers ... he's only 18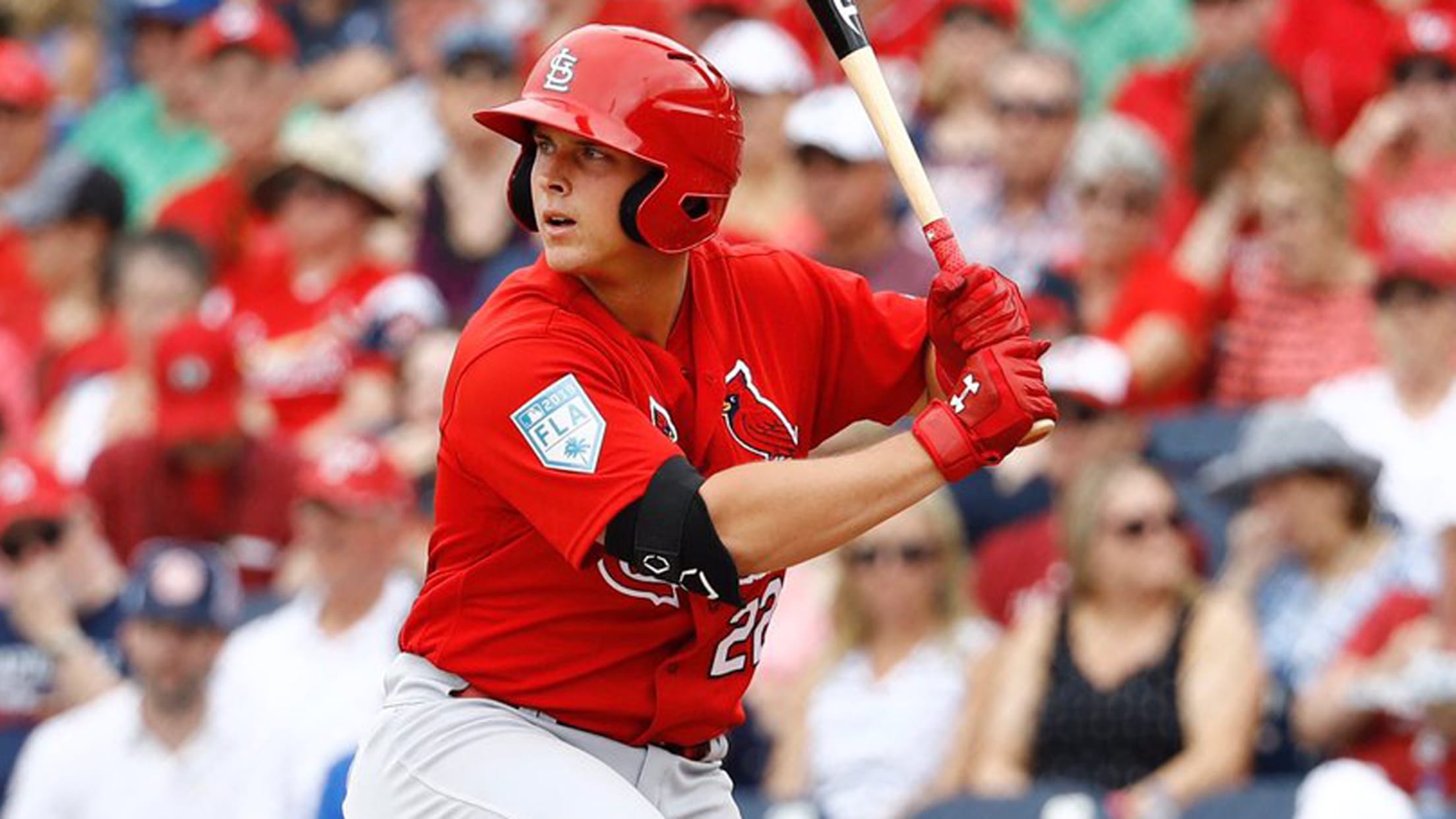 WEST PALM BEACH, Fla. -- Eventually, Nolan Gorman is going to be known for something more than being the first player ever selected in baseball's June Draft who was born in the 2000s. On Saturday, he took an encouraging first step in pivoting the conversation toward more relevant topics. The
Reyes in contention for Cardinals bullpen role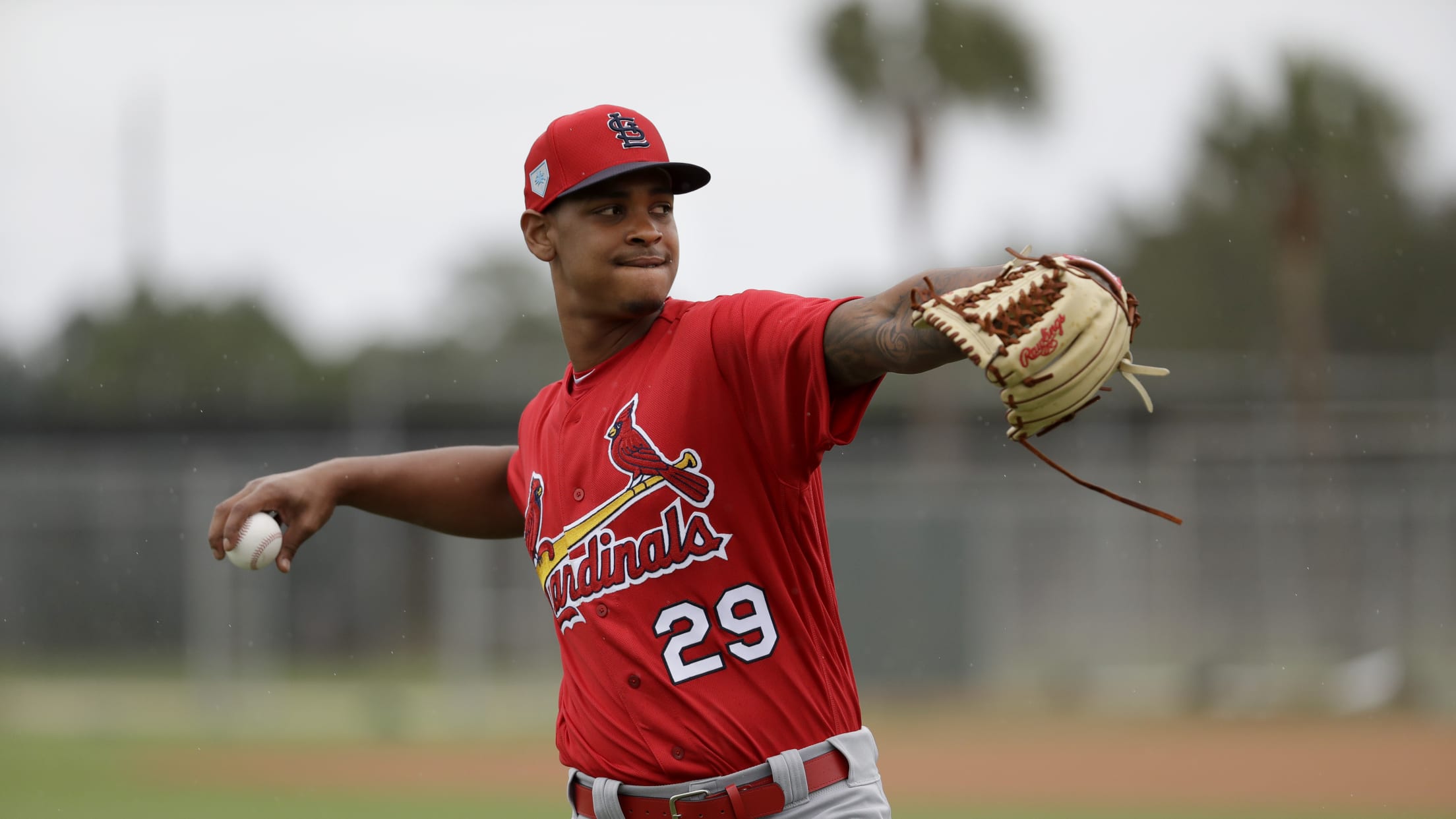 LAKE BUENA VISTA, Fla. -- The myriad paths that Alex Reyes' spring showing could have nudged him toward has been whittled down to two, manager Mike Shildt confirmed shortly before Reyes' scoreless appearance in Tuesday's 5-0 loss to the Braves. One would lead him to St. Louis as a member
Reyes embarks on important spring with Cards
After surgeries, endless rehab, future may be now for top prospect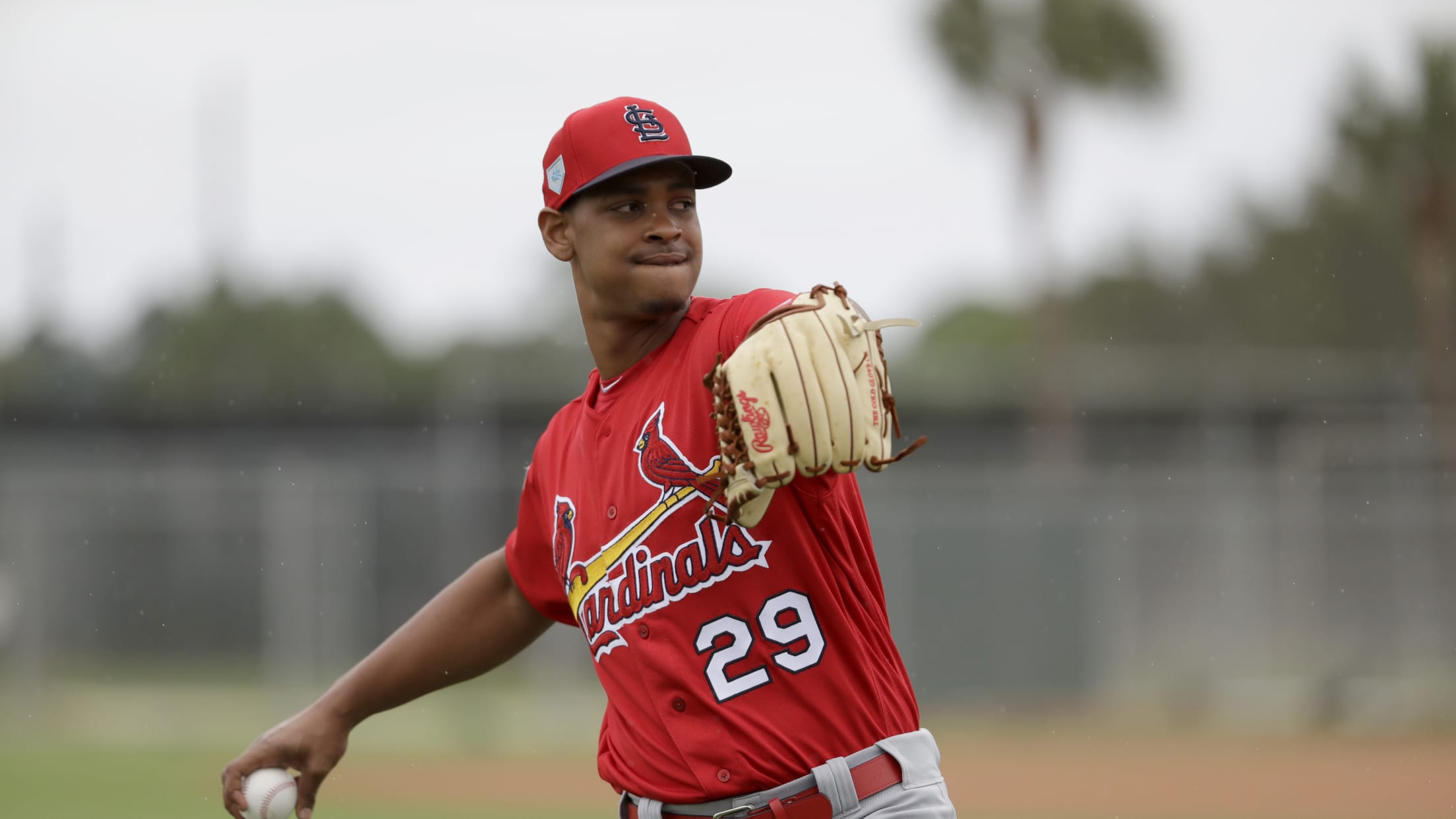 CLEARWATER, Fla. -- Cardinals right-hander Alex Reyes cleared another hurdle Tuesday afternoon. Not a small one. Not the ultimate one. But definitely one more brick in the wall. "It's obviously really, really good to see A-Rey back out there," teammate Jack Flaherty said. "We've been really excited for him, knowing
Wieters impresses in first spring start
Cardinals' fielding a highlight in loss to Tigers, with three diving grabs in outfield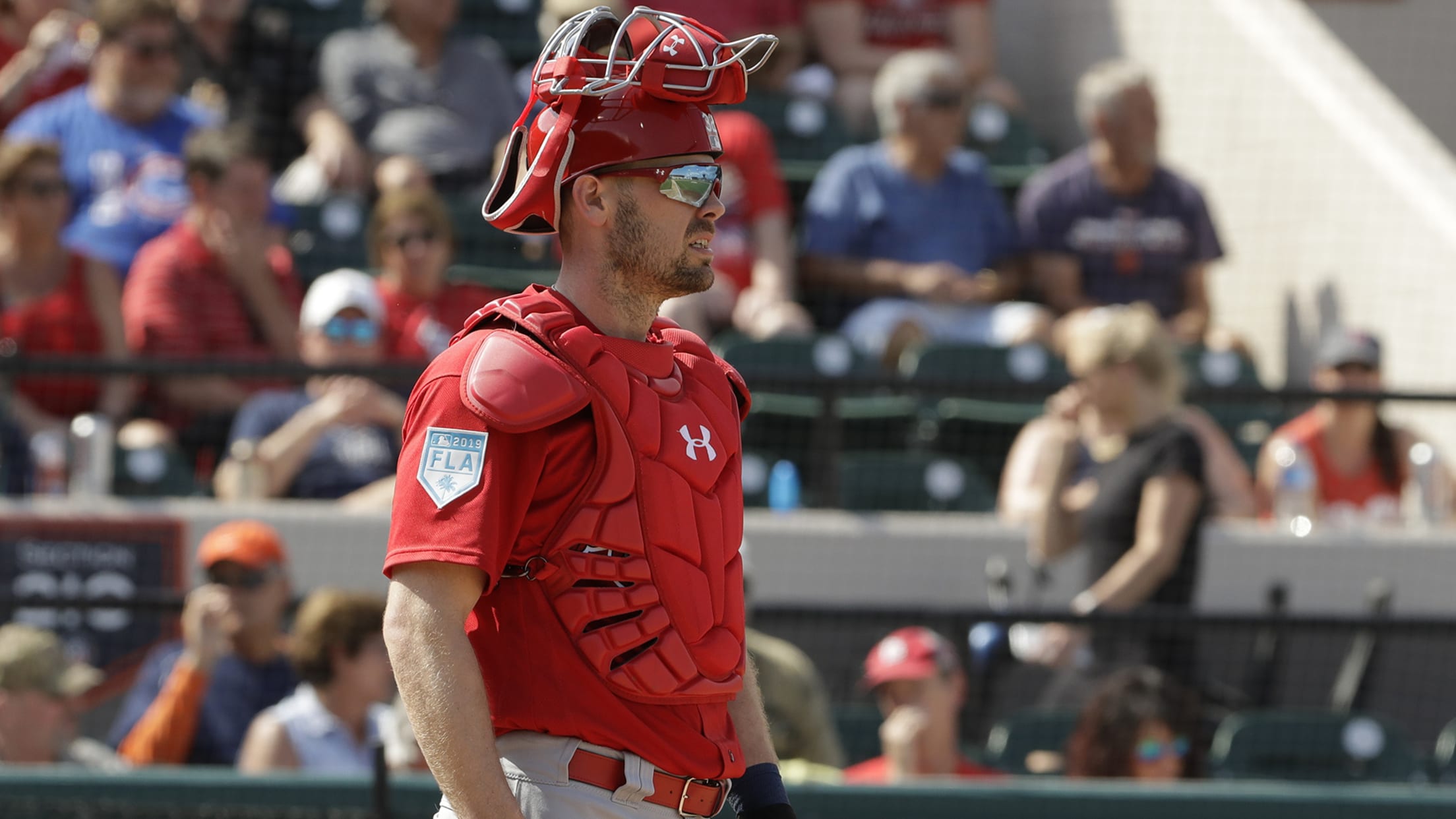 LAKELAND, Fla. -- Matt Wieters had signed with the Cardinals just five days earlier, but he wasted no time beginning this latest chapter of his career Monday afternoon by catching five innings, smacking a double and drawing a walk in three plate appearances. "I think especially for catchers, more than
Cards top prospect set for long-awaited return
Reyes to make second appearance with St. Louis since 2016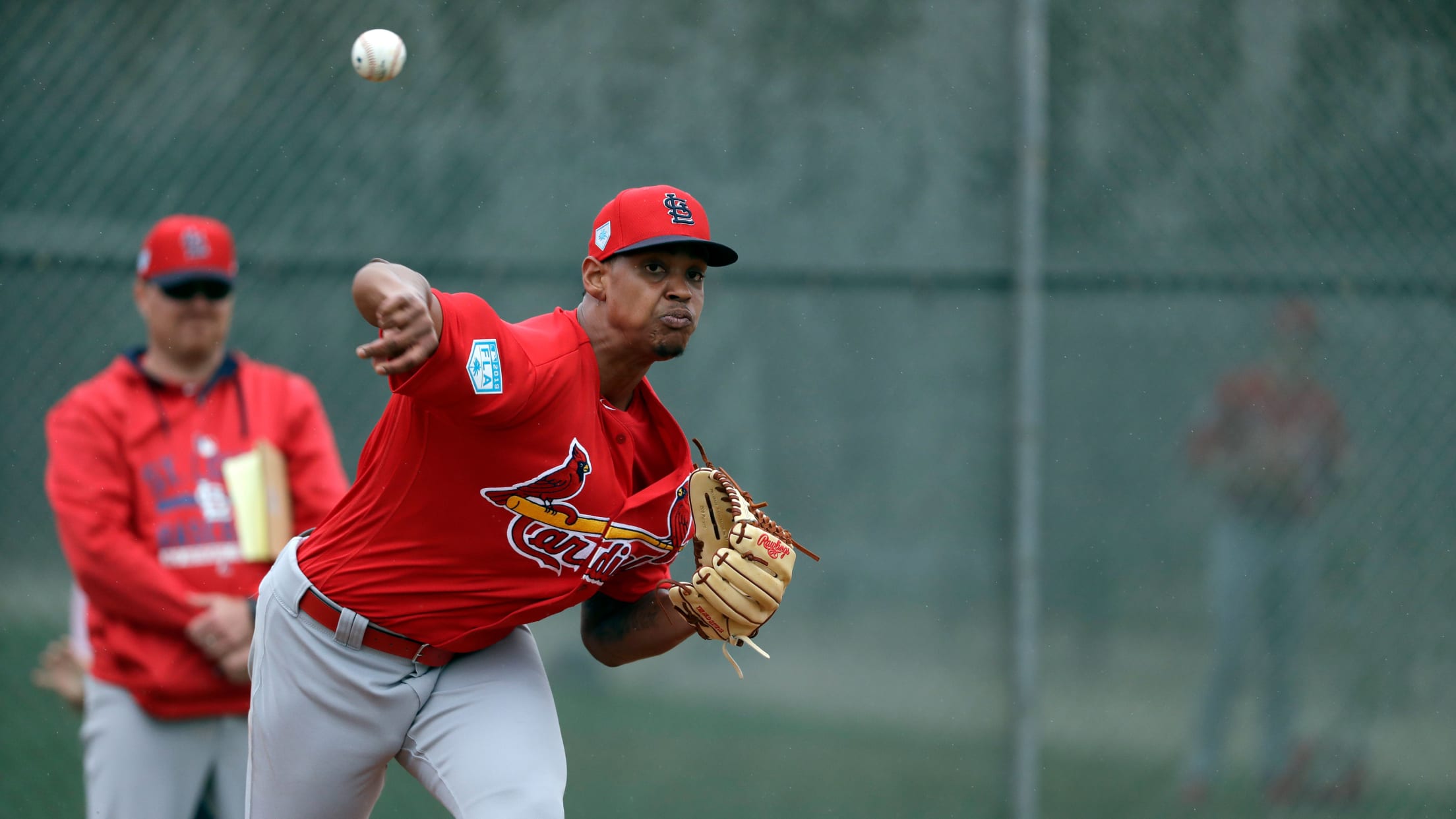 JUPITER, Fla. -- Cardinals top prospect Alex Reyes is set to make his Grapefruit League debut on Tuesday in what would represent another significant step in the right-hander's comeback from season-ending surgery last June. Manager Mike Shildt confirmed those plans after watching Reyes throw his third session of live batting
Here are the Cardinals' 2019 Top 30 Prospects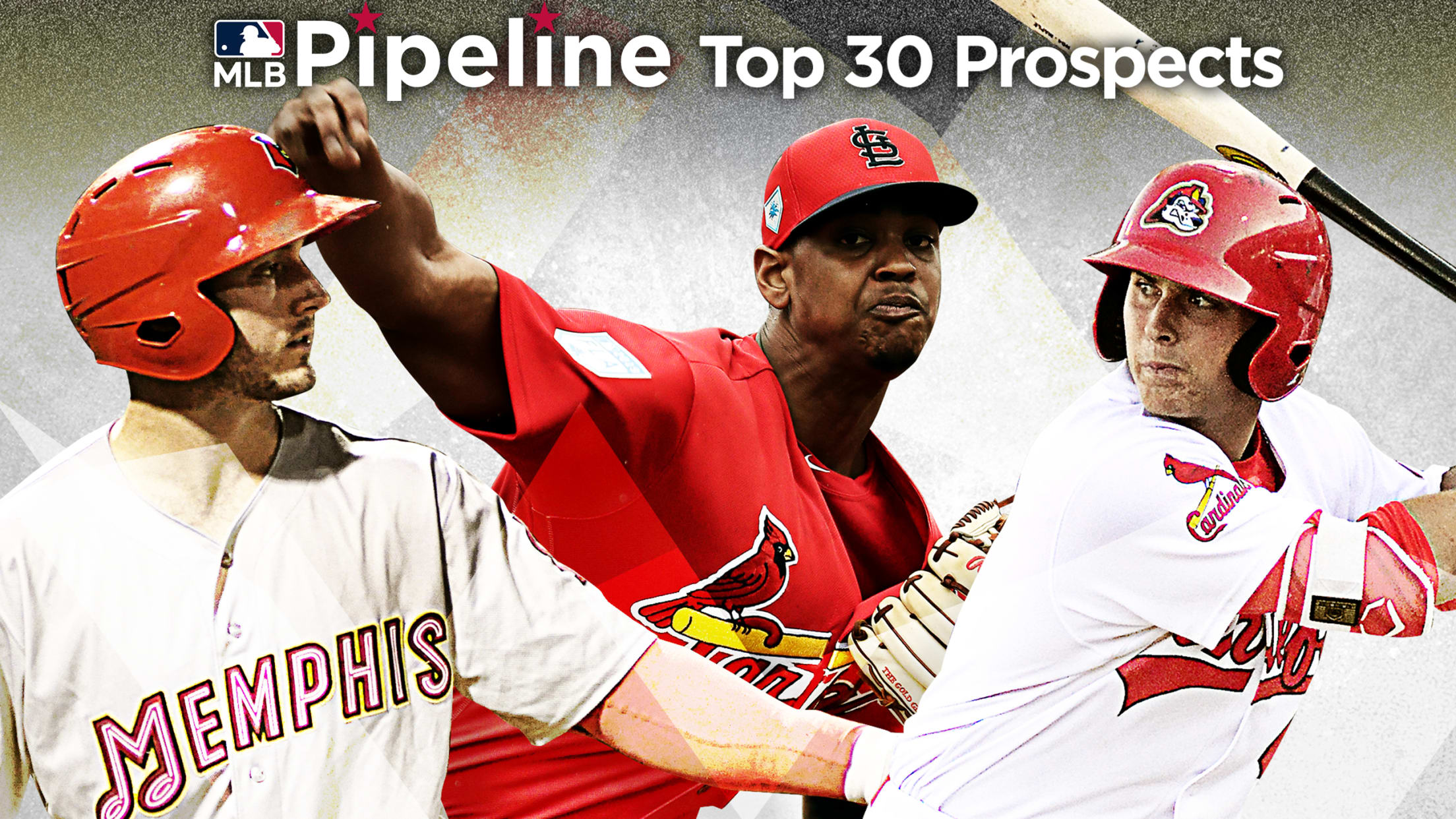 The top of last year's Cardinals Top 30 turned out to be an early preview of the team's rookie class, as the Nos. 1-7 on the list all went on to make meaningful contributions in the Major Leagues, helping the Cards remain in the playoff hunt into the final week
5 Cards prospects to watch in Spring Training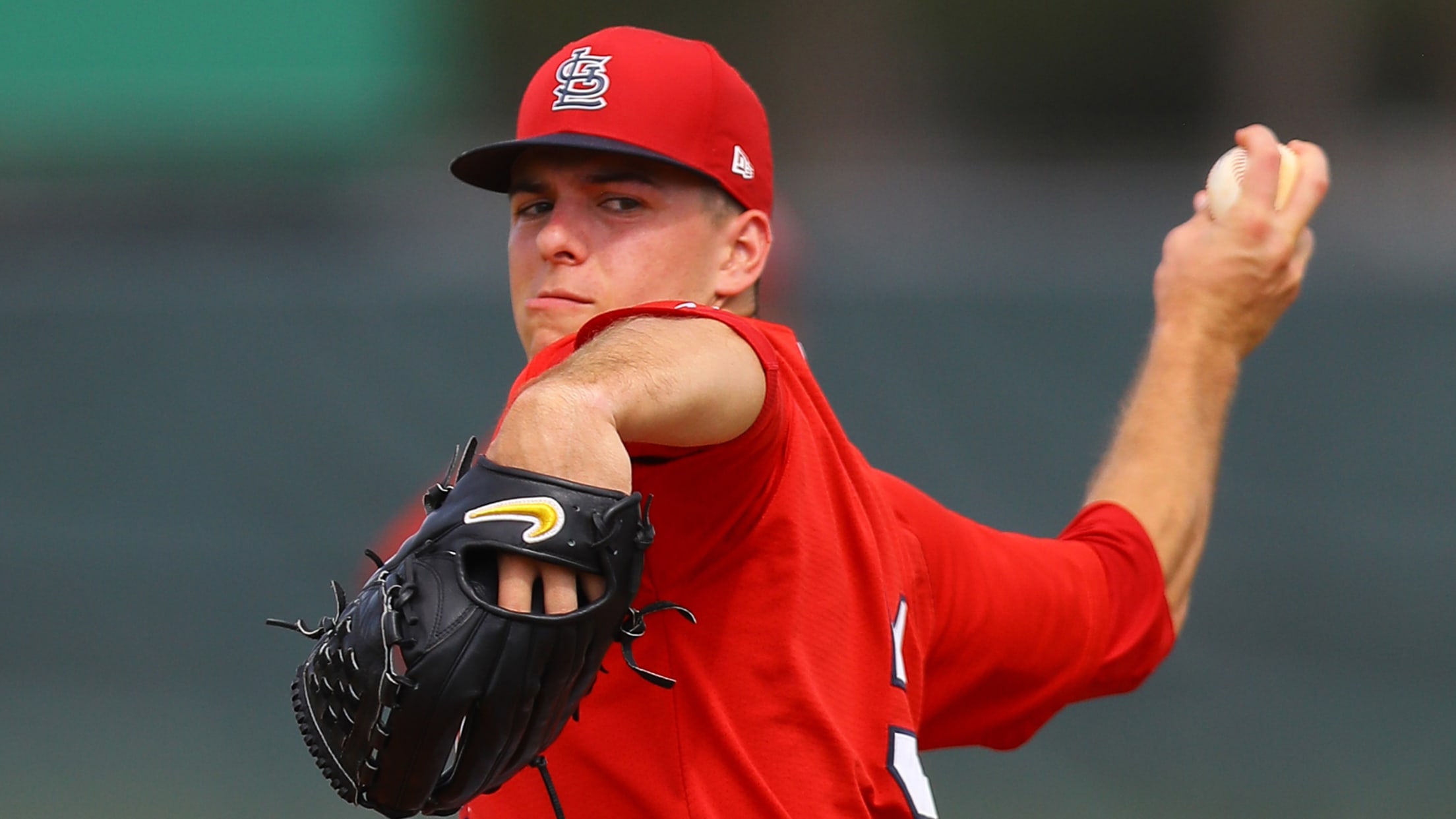 JUPITER, Fla. -- While much of the Cardinals' attention these next six weeks will be devoted to building their 25-man roster, that won't be the singular focus of spring. This is also the time of year when manager Mike Shildt and members of his coaching staff will enjoy a glimpse
Reyes key to Cards' pitching plans, role TBD
Top prospect's innings will be monitored in return from surgeries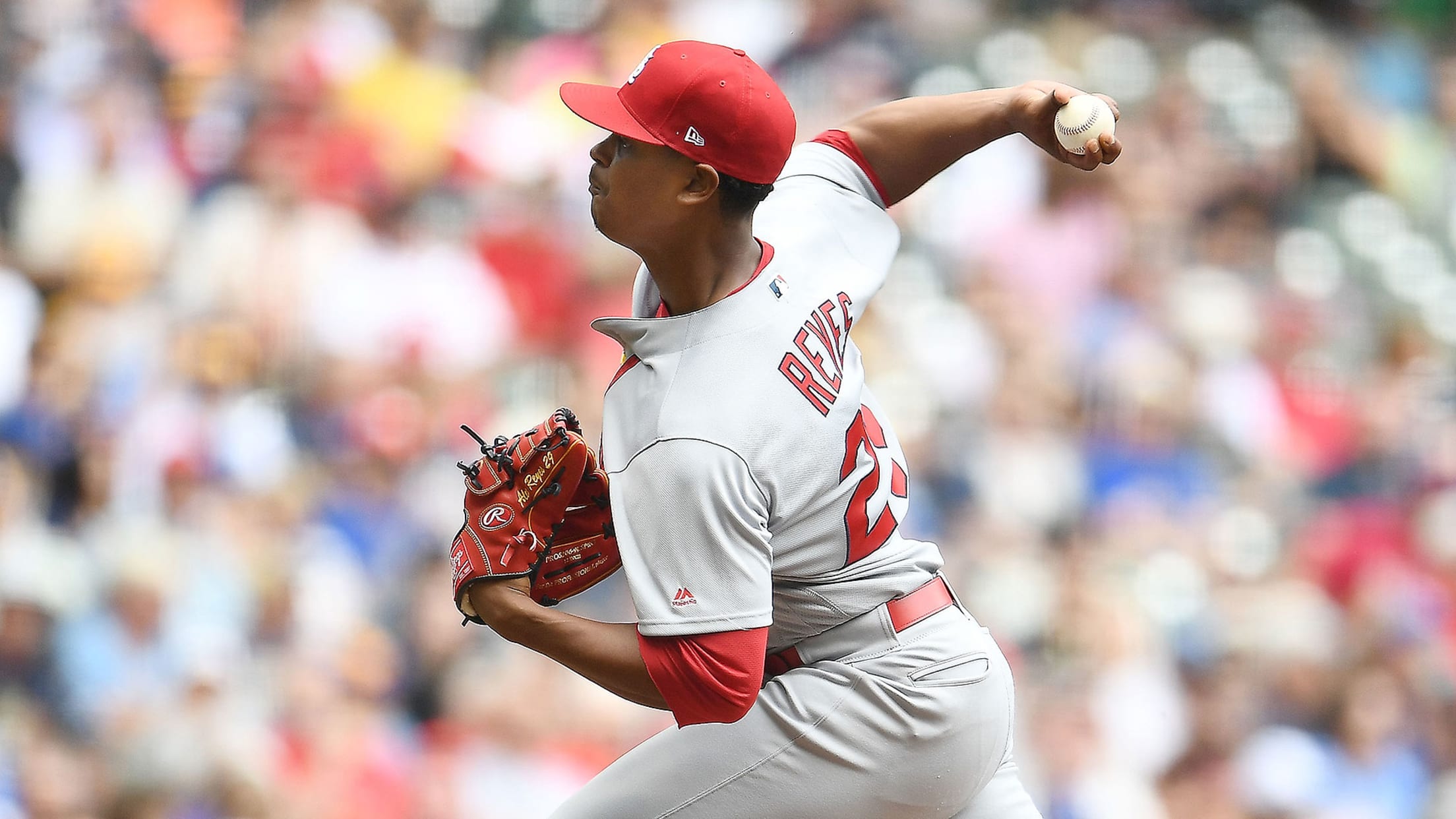 ST. LOUIS -- While the Cardinals consider who might fit where as they fill a rotation and build a bullpen for 2019, they remain open to utilizing Alex Reyes in a number of roles -- or perhaps a hybrid one.Reyes has logged just four big league innings for the Cardinals
Urias' scorching winter continues with 3-homer game
Cards prospect matches 73-year-old Mexican Pacific League record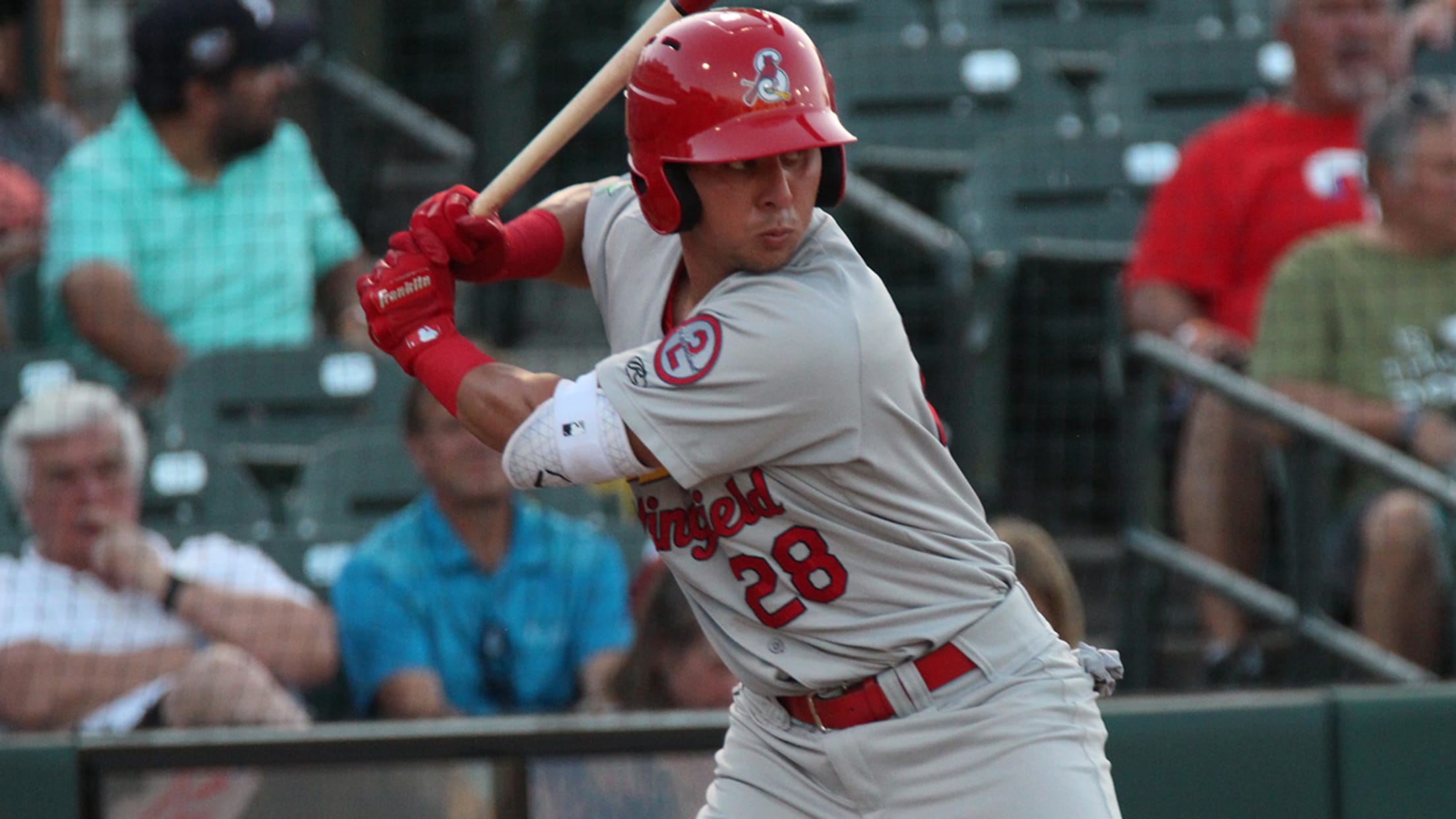 Back in the Mexican Pacific League this offseason, Ramon Urias is putting up big numbers.The Cardinals' No. 20 prospect connected on three home runs and finished with seven RBIs on Wednesday as he helped power Caneros de los Mochis over Yaquis de Obregon, 11-6.• Winter leagues statsUrias matched a 73-year-old league
Cards protect top prospects Helsley, Cabrera
Schrock, Fernandez, Ynfante will be available in Rule 5 Draft; Greene, Gonzalez DFA'd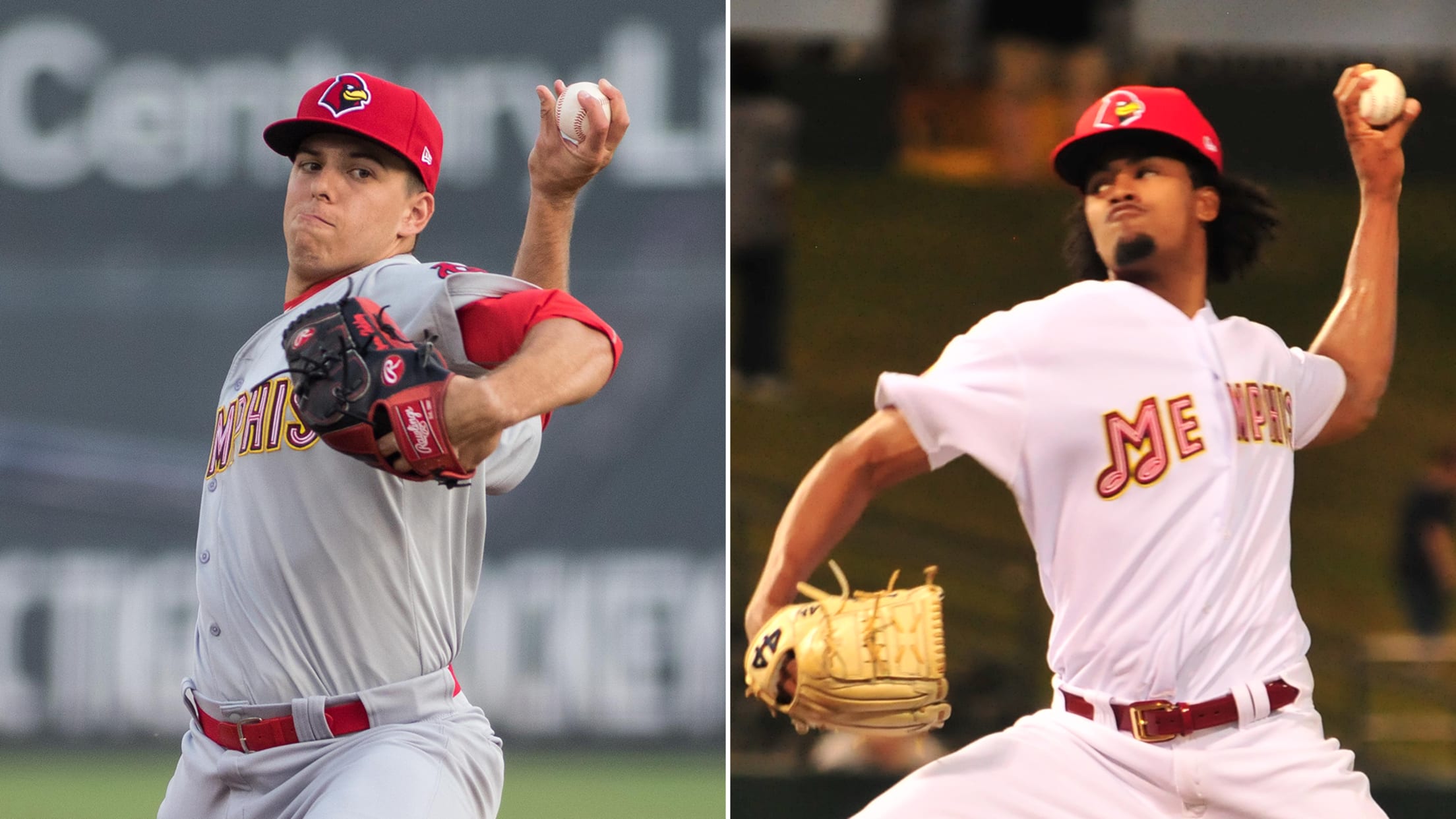 The annual deadline to protect prospects from the Rule 5 Draft came with some significant roster rejiggering for the Cardinals, who backpedaled on two players they chose to protect last year, safeguarded two ascending talents and hinted at the chance of two others playing significant 2018 roles at the big
Cardinals weigh which prospects to protect
Deadline approaching to keep eligible players from Rule 5 Draft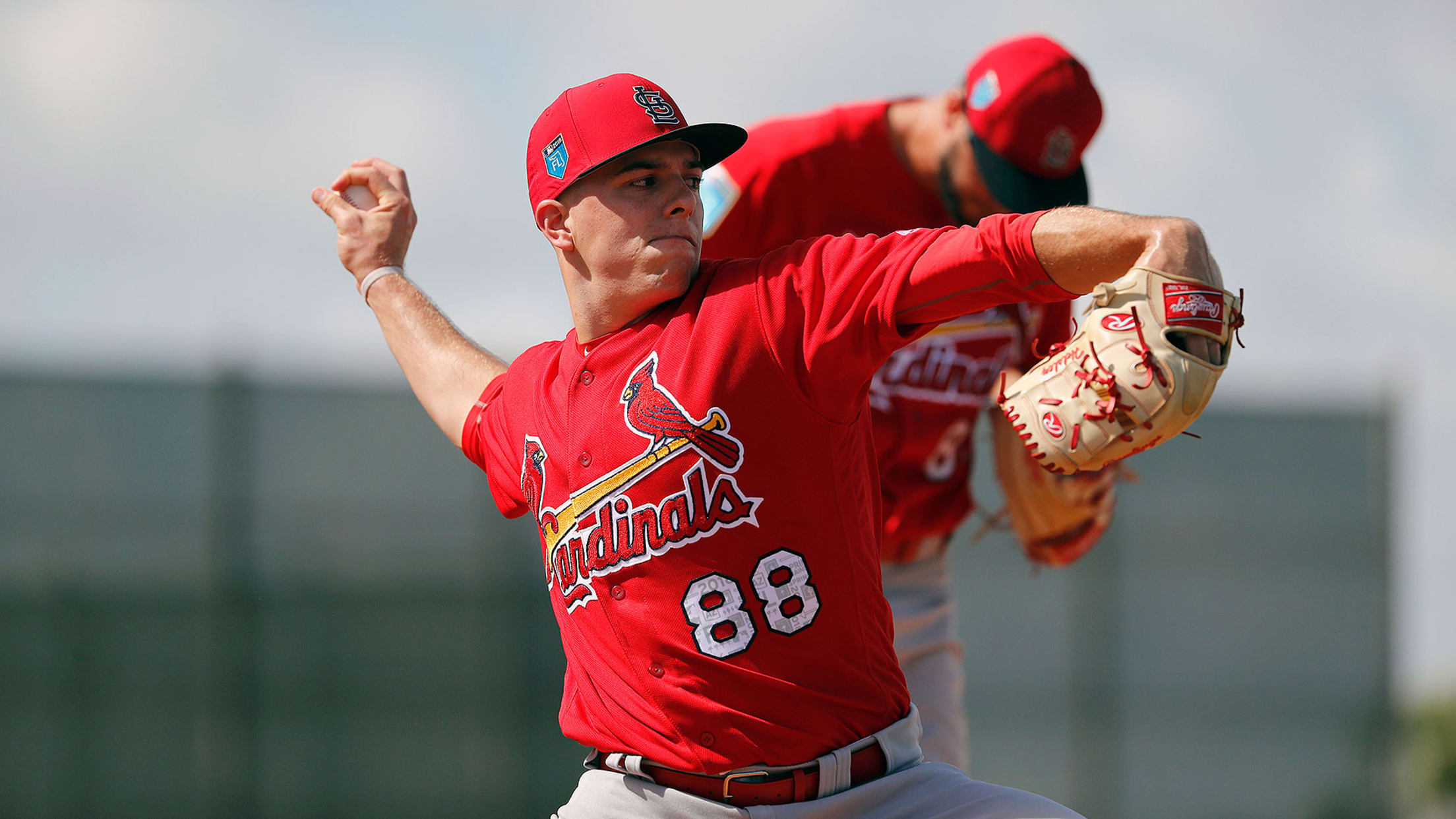 ST. LOUIS -- The Cardinals are prepared to do some more massaging of their 40-man roster next week, as clubs face a Tuesday deadline to protect eligible players from the Rule 5 Draft.After making a series of roster moves at the start of the month, the Cardinals are operating with
Cards trade Pham to Rays for 3 prospects
St. Louis nets 2 additional Minor Leaguers from Indians for outfielder Mercado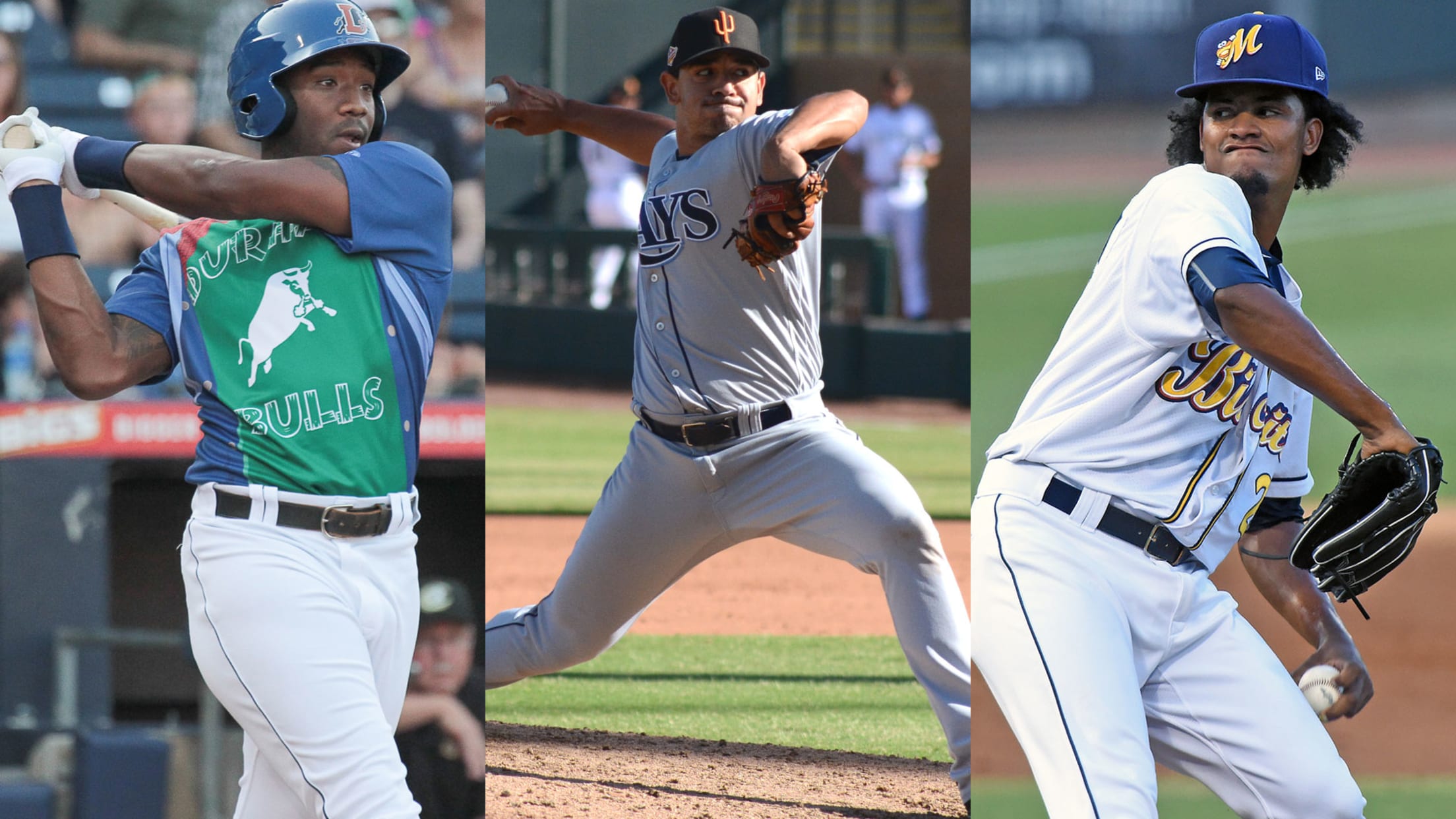 ST. LOUIS -- Seeking to walk that tricky tightrope of creating big league opportunities for young players while still trying to remain in the playoff hunt, the Cardinals capped a five-day flurry of transactions by executing two more trades just ahead of Tuesday's 3 p.m. CT non-waiver Trade Deadline.Those included
Rays get Pham from Cardinals
3 prospects sent to St. Louis for outfielder, international bonus pool money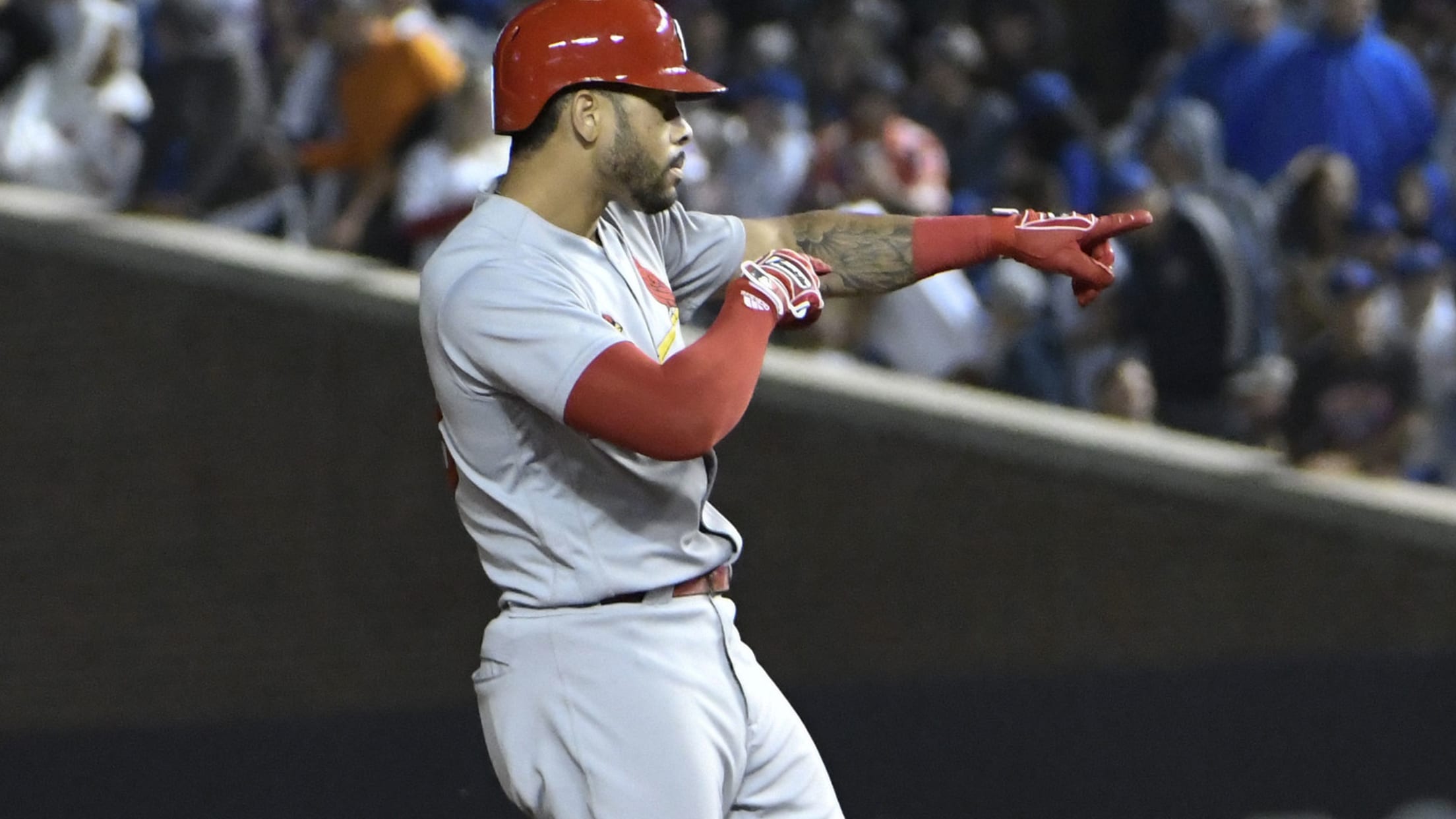 ST. PETERSBURG -- Consistent with how the Rays do business, they made a trade for Cardinals outfielder Tommy Pham and international bonus pool money in exchange for three Minor League prospects: outfielder Justin Williams, the Rays' No. 14 prospect, left-hander Genesis Cabrera (No. 25) and right-hander Roel Ramirez.While Chris Archer
Cards land 2 relievers from Yanks for Voit, cash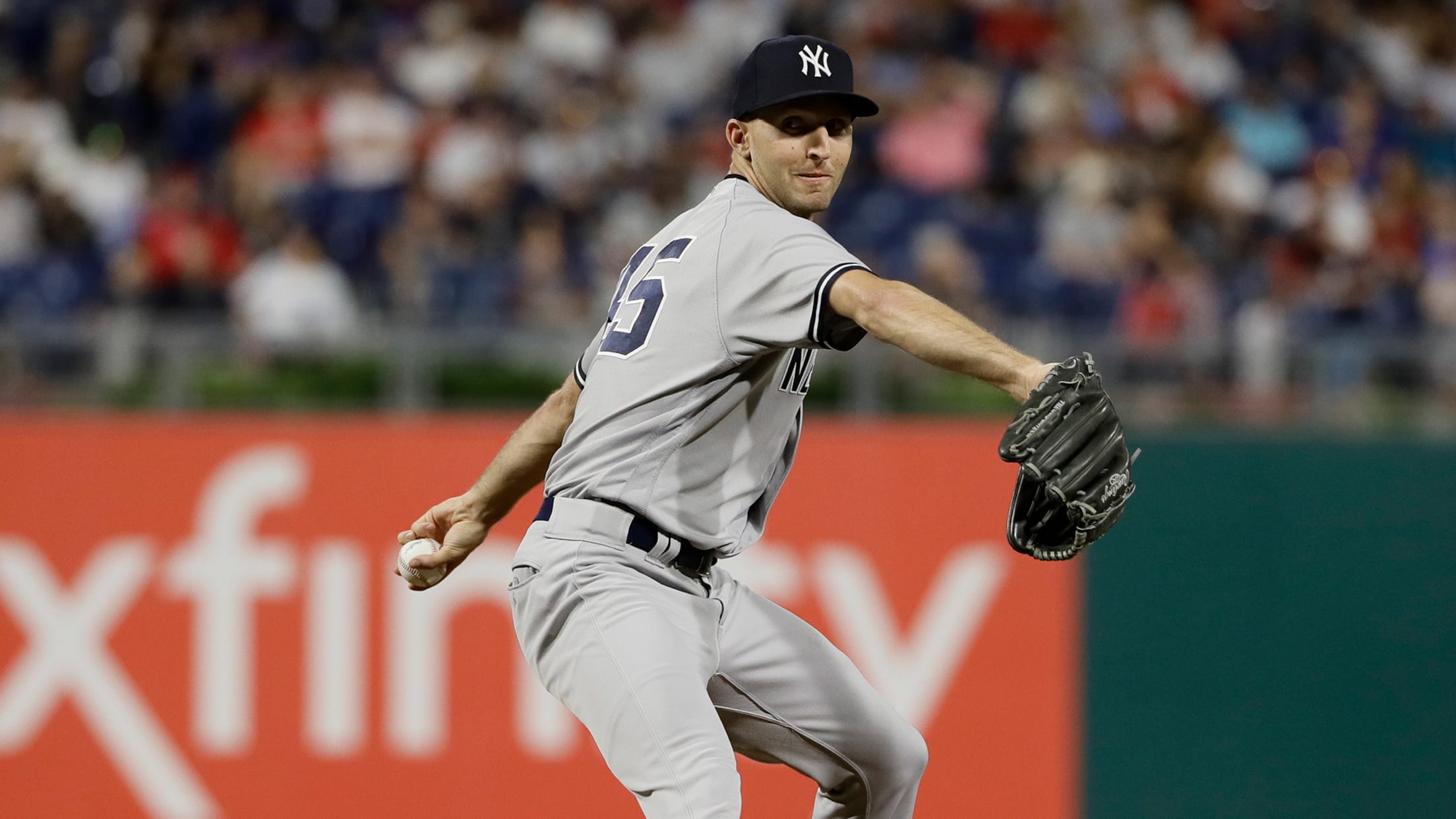 ST. LOUIS -- The Cardinals' roster churn continued Saturday night, as they dealt first baseman Luke Voit to the Yankees for a pair of relievers -- Giovanny Gallegos and Chasen Shreve. St. Louis also sent the Yankees $1 million in international bonus pool money to complete the deal, a source
Martinez on track for Monday return from DL
Poncedeleon optioned after great debut; Bader recognized with award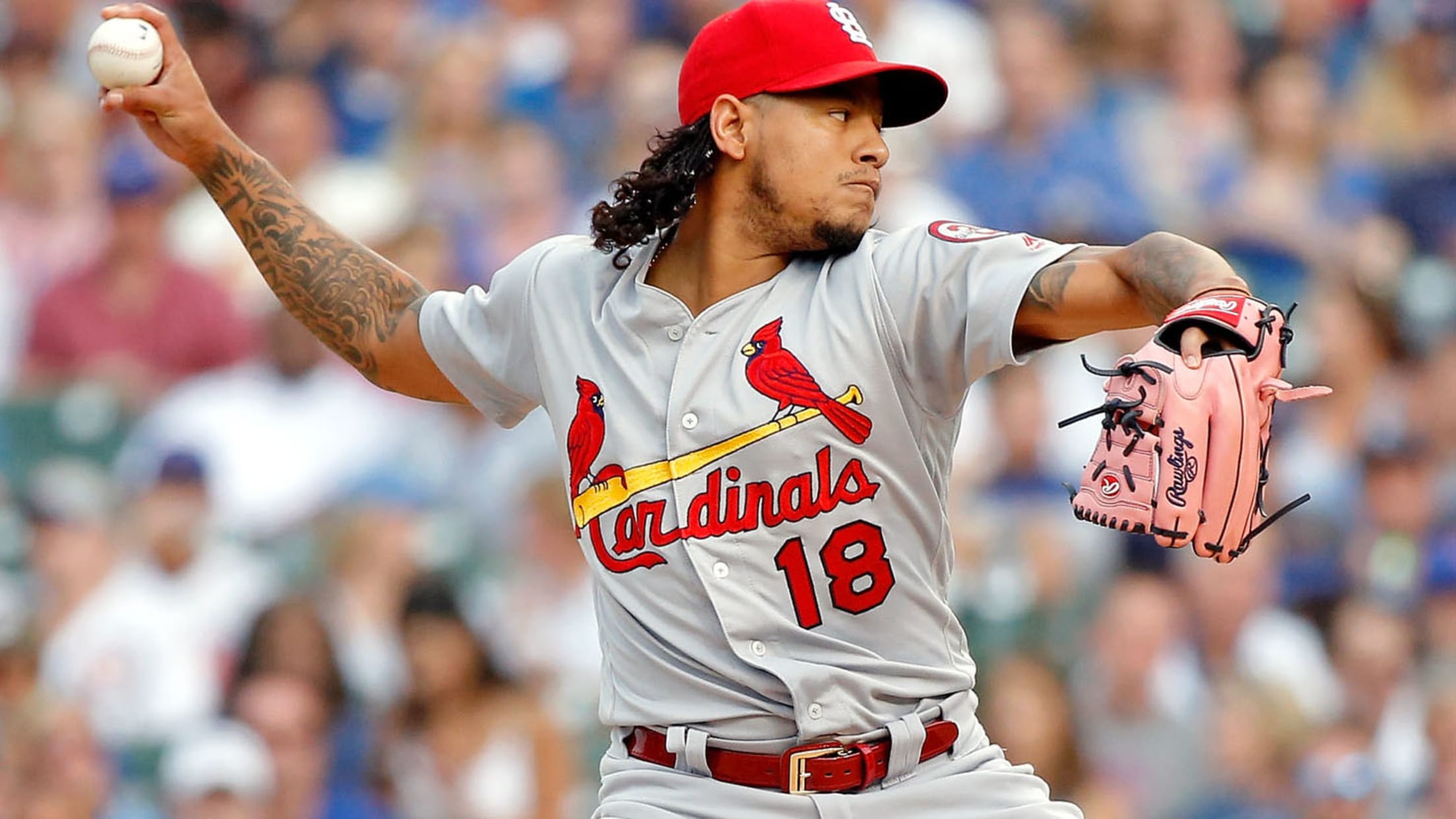 CINCINNATI -- When a mild oblique strain sidelined Carlos Martinez last weekend in Chicago, the Cardinals were hopeful the righty's disabled list stint would be a short one. That hope inched closer to reality on Tuesday, when Martinez tested the injury in a flat-ground session on the outfield grass at
Cardinals add plethora of arms to finish Draft
Club selects 19 pitchers over three days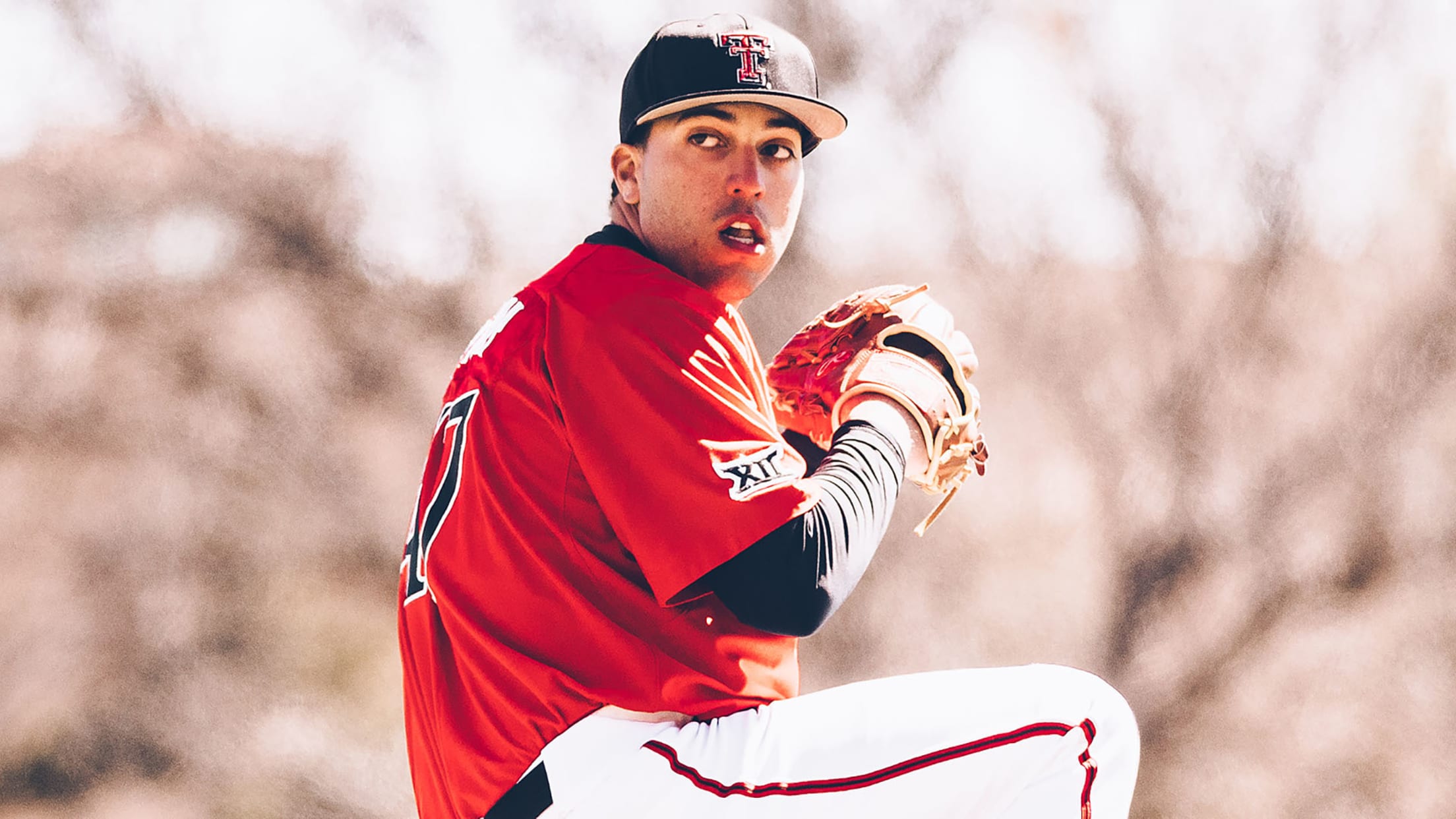 ST. LOUIS -- 2018 was a different feel for the Cardinals in the MLB Draft. Last year, the Cards had no picks in the first two rounds, and scouting director Randy Flores said they were ready to get going this year."My hope is that balance is part of it. My