Here's the next wave of NL Central closers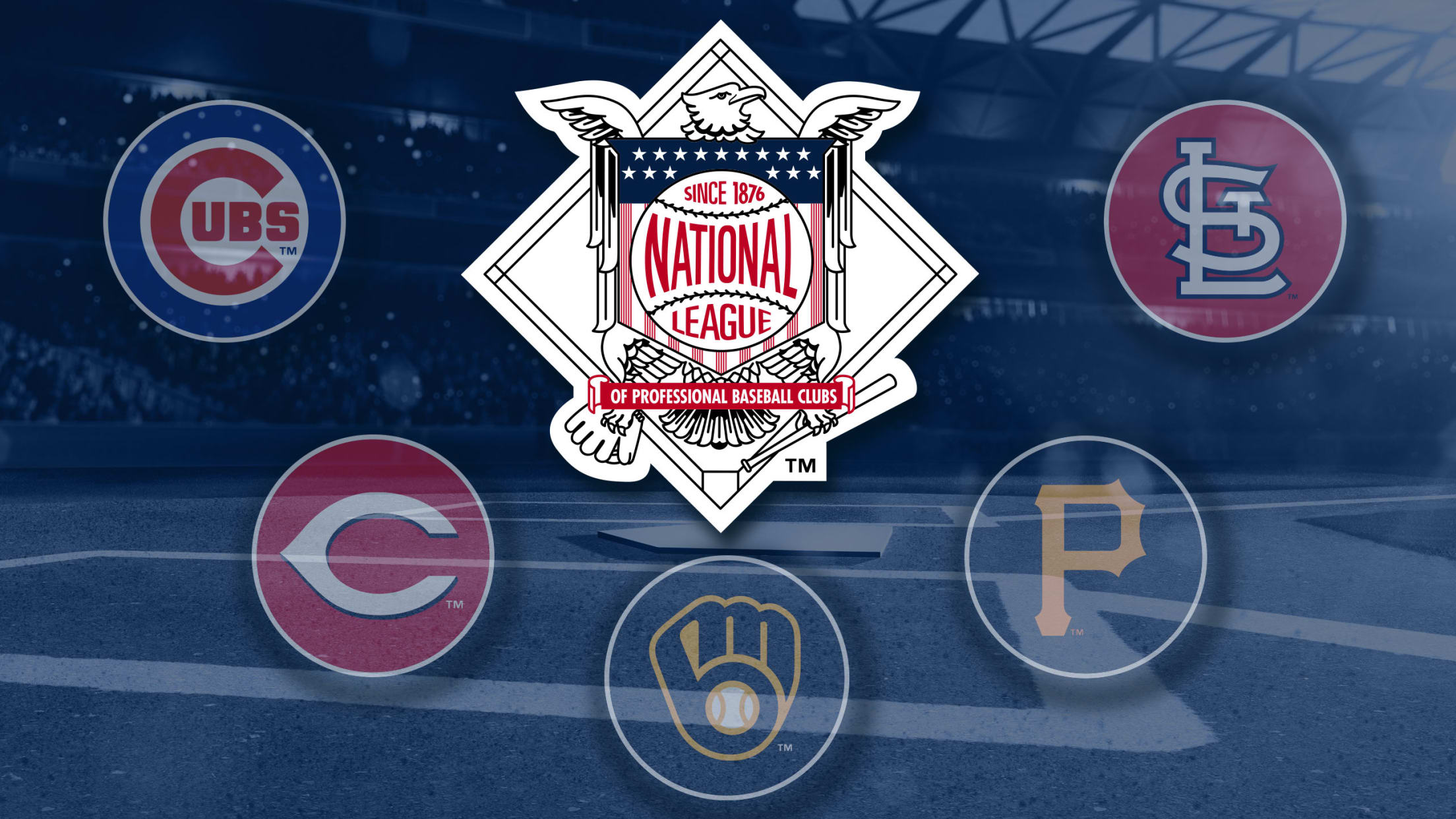 ST. LOUIS -- The closer's role has evolved over time, but there's never been any doubt of the importance of a reliable late-inning relief strategy. That's why closers hold such a key spot on a team's roster -- they're expected to notch the save and solidify their team's win as
30 prospects we'll be talking about in 2022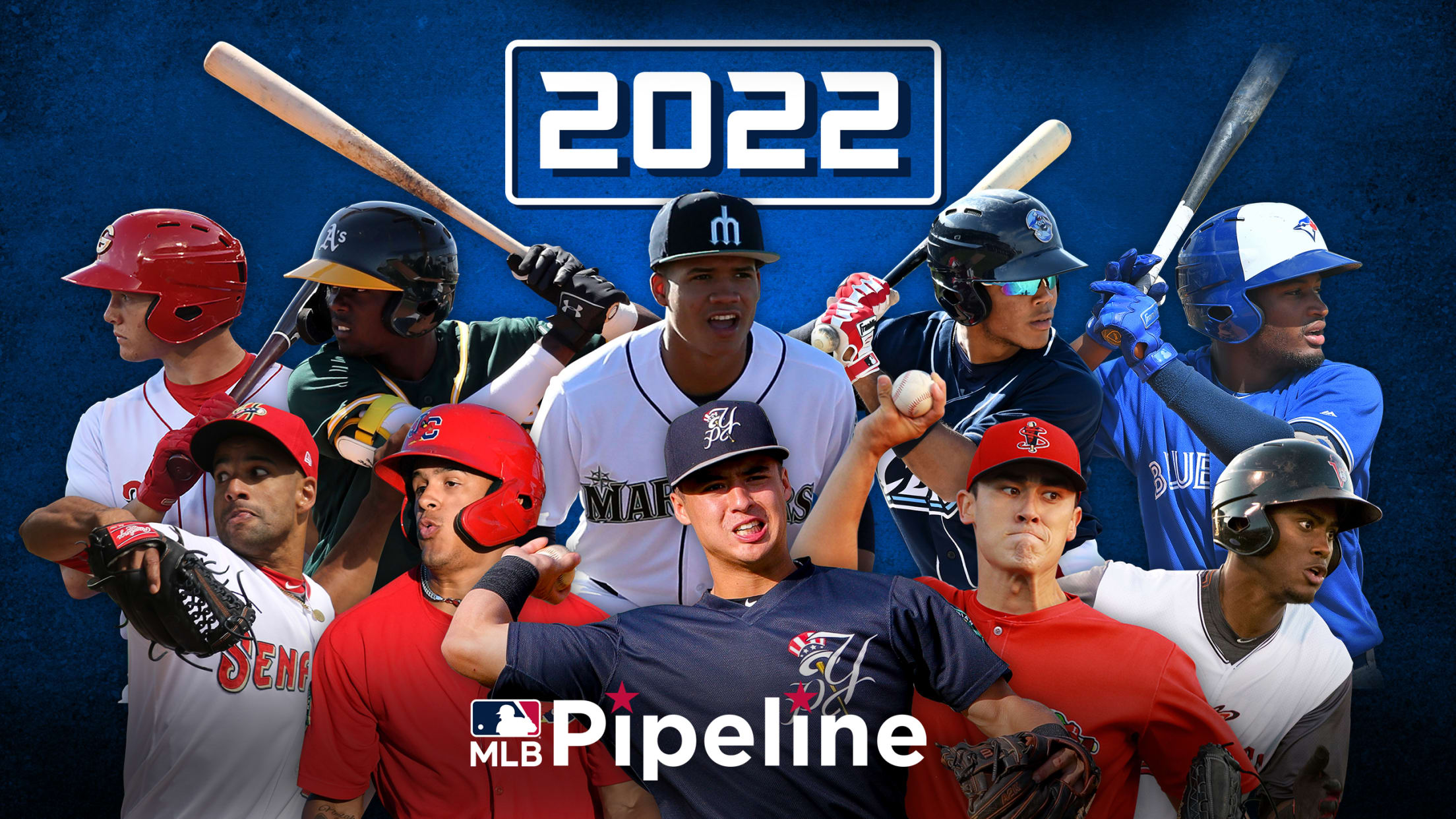 Right now, all baseball fans can do is look ahead to the future. We decided to take that to the extreme by looking two years down the road at which prospects we expect to be big names in 2022. The fact that 14 of the Top 20 players on MLB
Cards option three top prospects to Memphis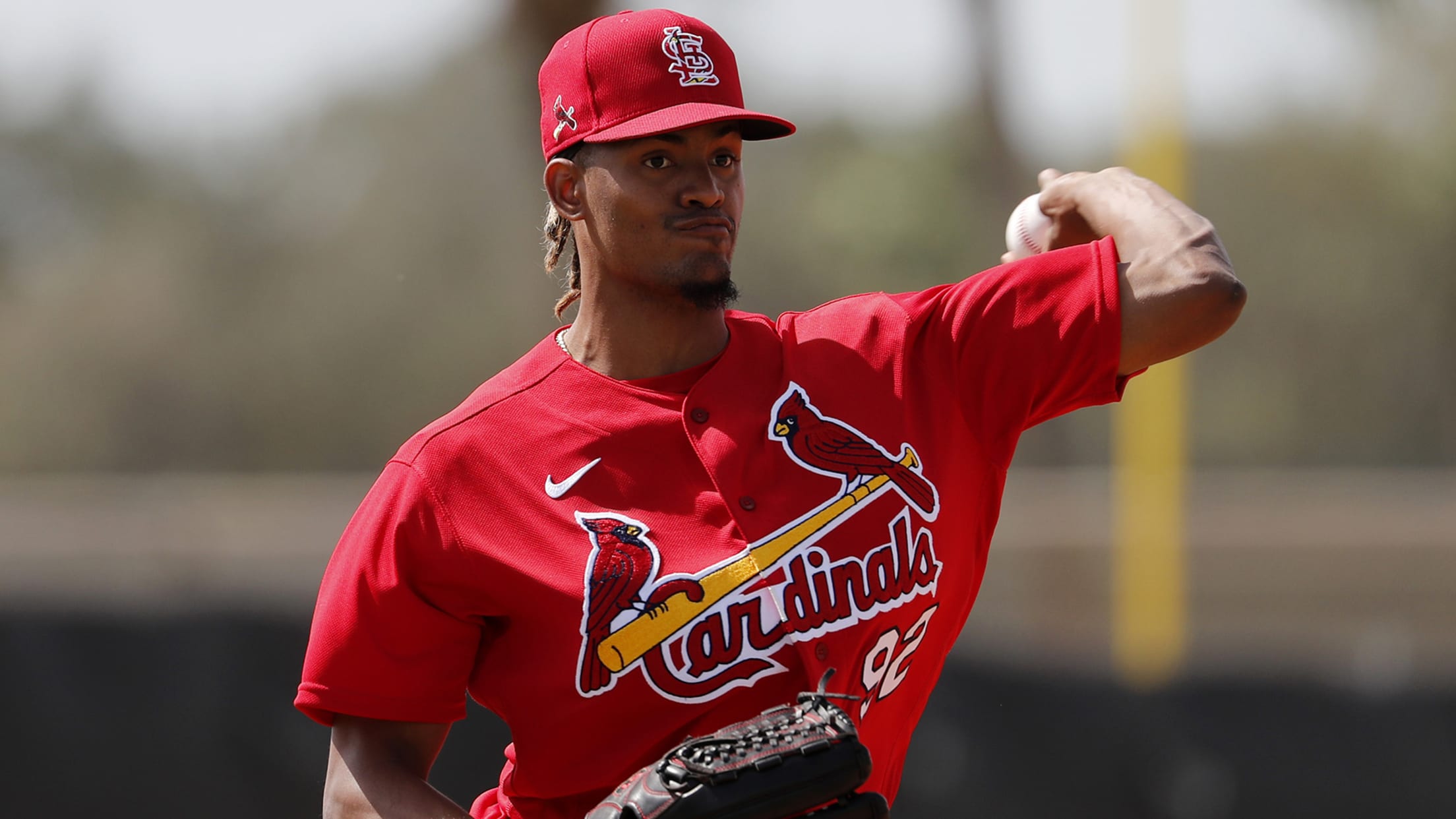 ST. LOUIS -- Though baseball is on hold due to the coronavirus pandemic, clubs are still free to sort out rosters to prepare for when the season begins. The Cardinals made their second round of cuts since the regular season was postponed, optioning Génesis Cabrera, Junior Fernandez, Alex Reyes and
Gorman vs. Liberatore: Who wins BFF battle?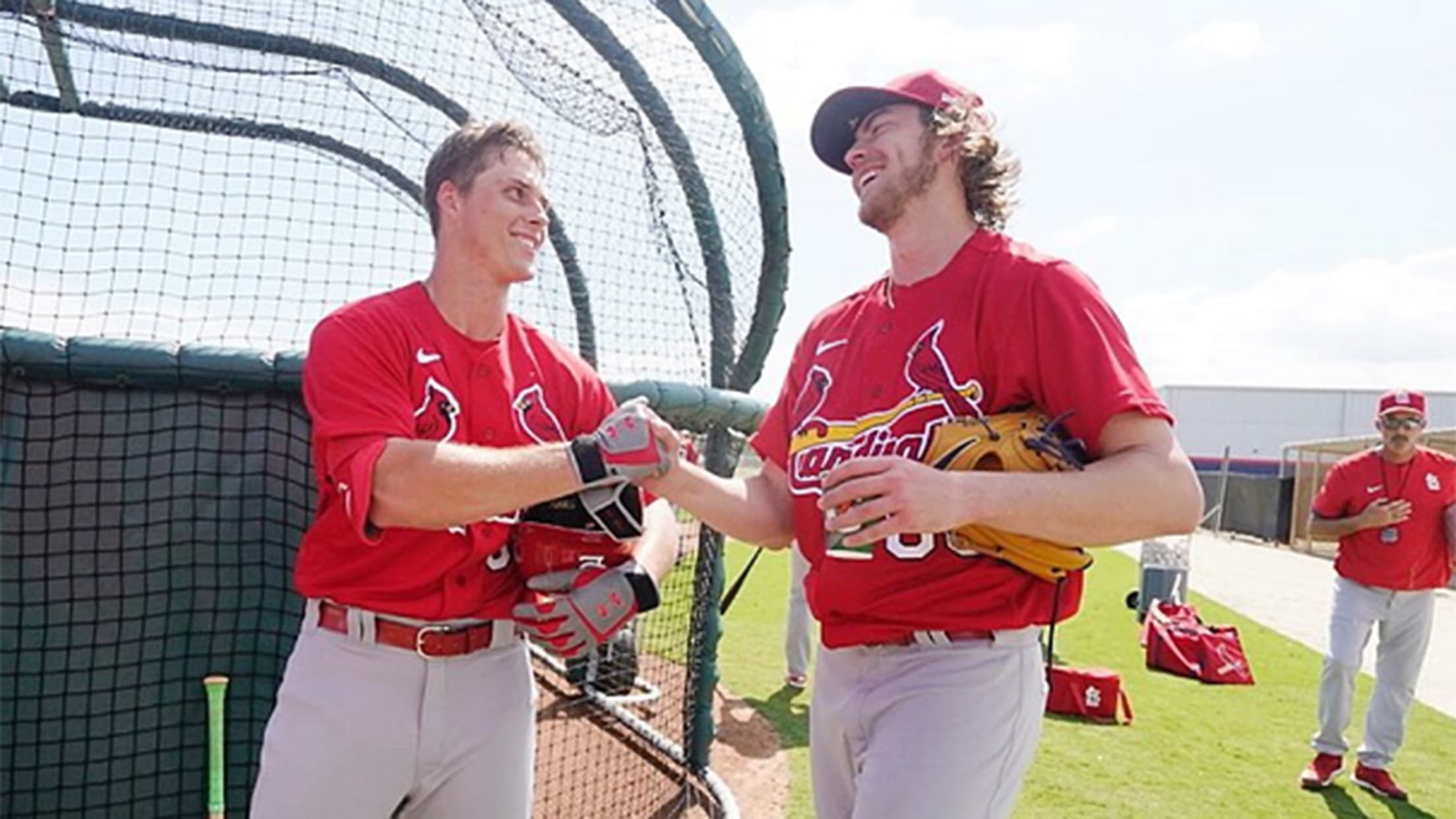 JUPITER, Fla. -- Cardinals prospects Nolan Gorman and Matthew Liberatore go way back.
Cards' top prospect describes typical spring day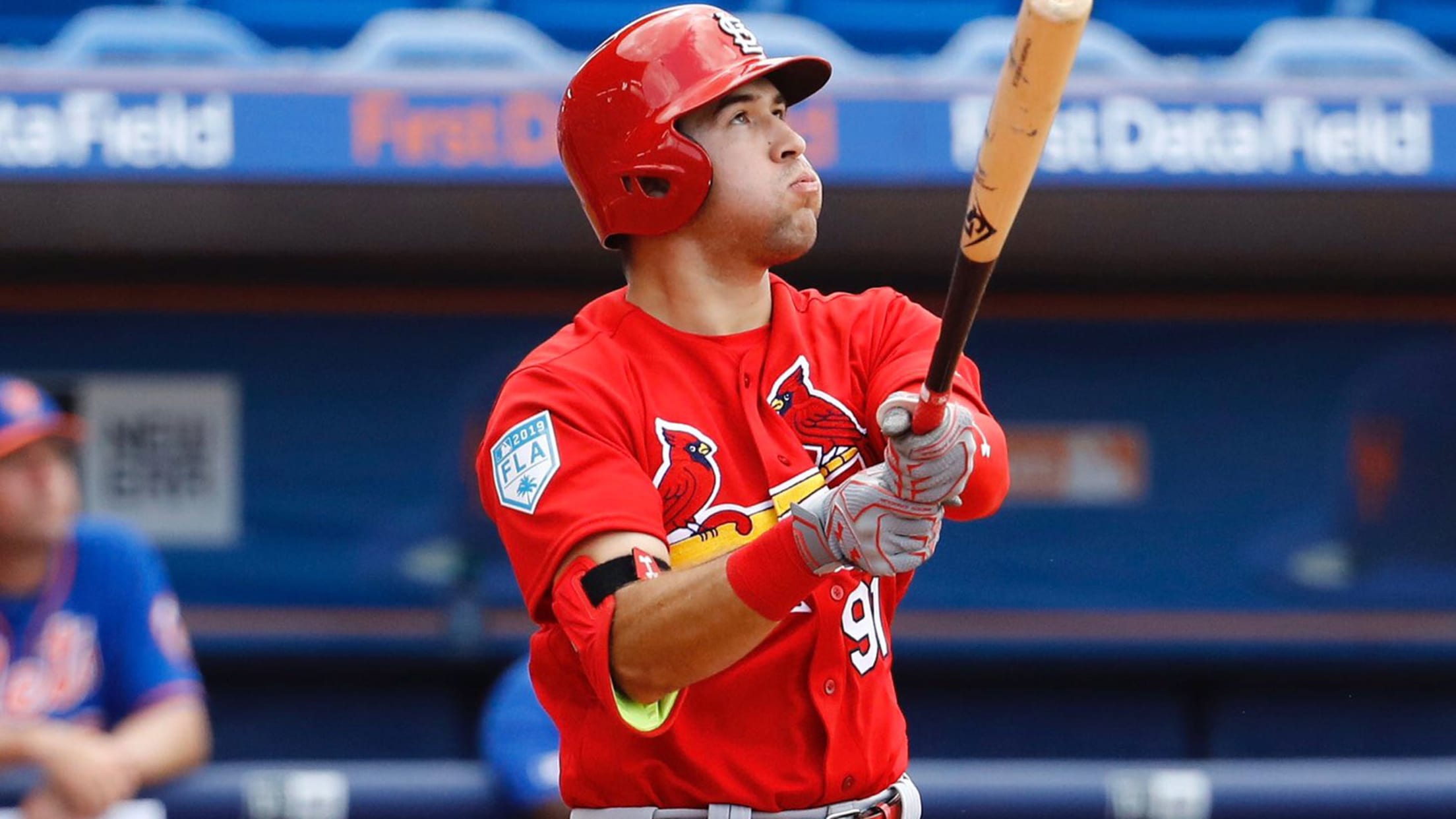 JUPITER, Fla. -- After a breakout 2019 season, Dylan Carlson finds himself on the cusp of reaching the Majors with the Cardinals. Ranked as the No. 17 overall prospect in baseball by MLB Pipeline, the 21-year-old outfielder dished to MLB.com on his daily routine and mindset during his second Spring
Cardinals prospect report from Spring Training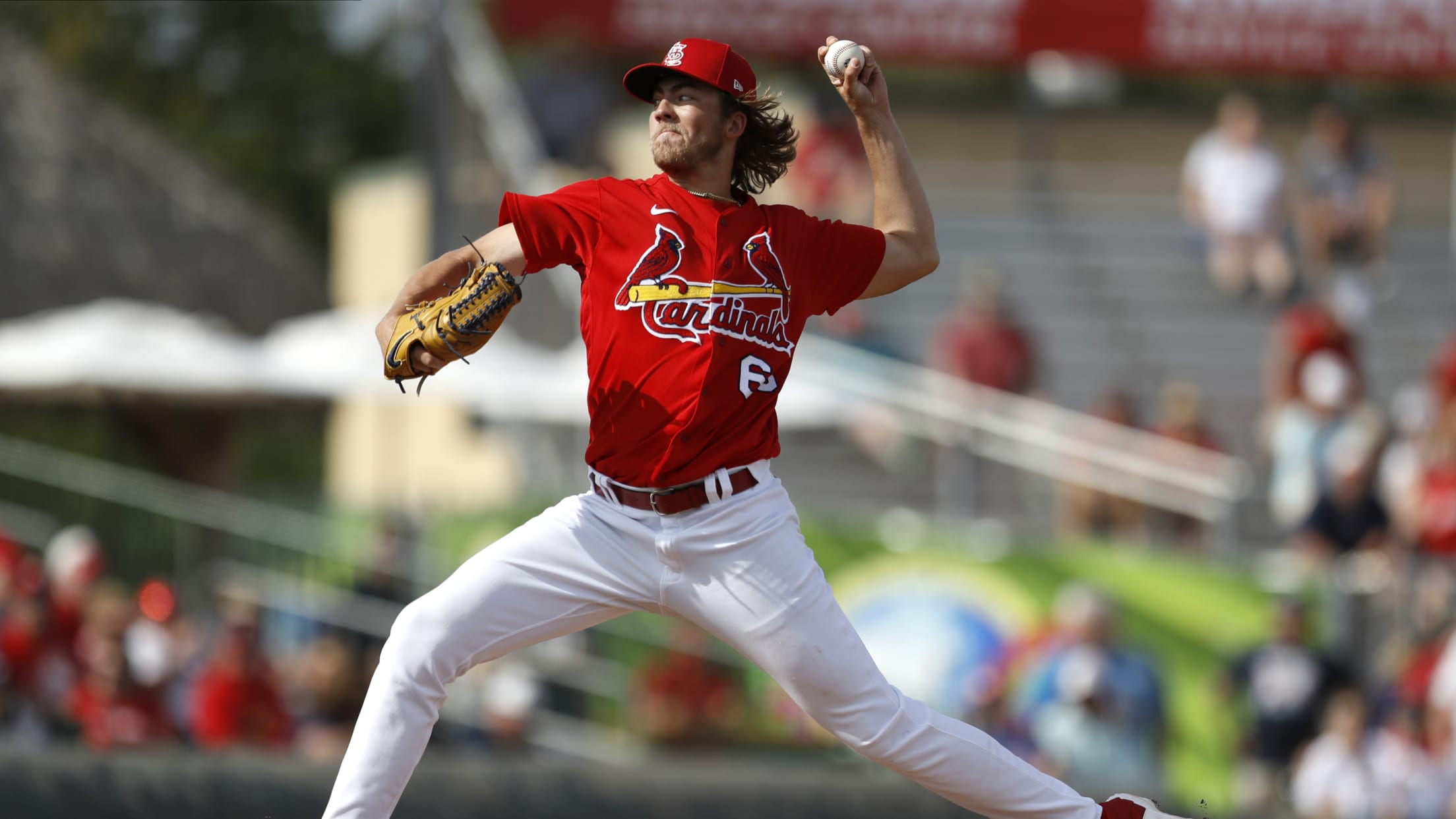 JUPITER, Fla. -- Over the years, thoughts about the Cardinals' farm system success often tend to lean toward pitching. The Jack Flahertys and Carlos Martinezes of the world come to mind most recently. And while there have been some bats -- particularly college ones often drafted shrewdly later in the
Pipeline Q&A: Cardinals prospect Ivan Herrera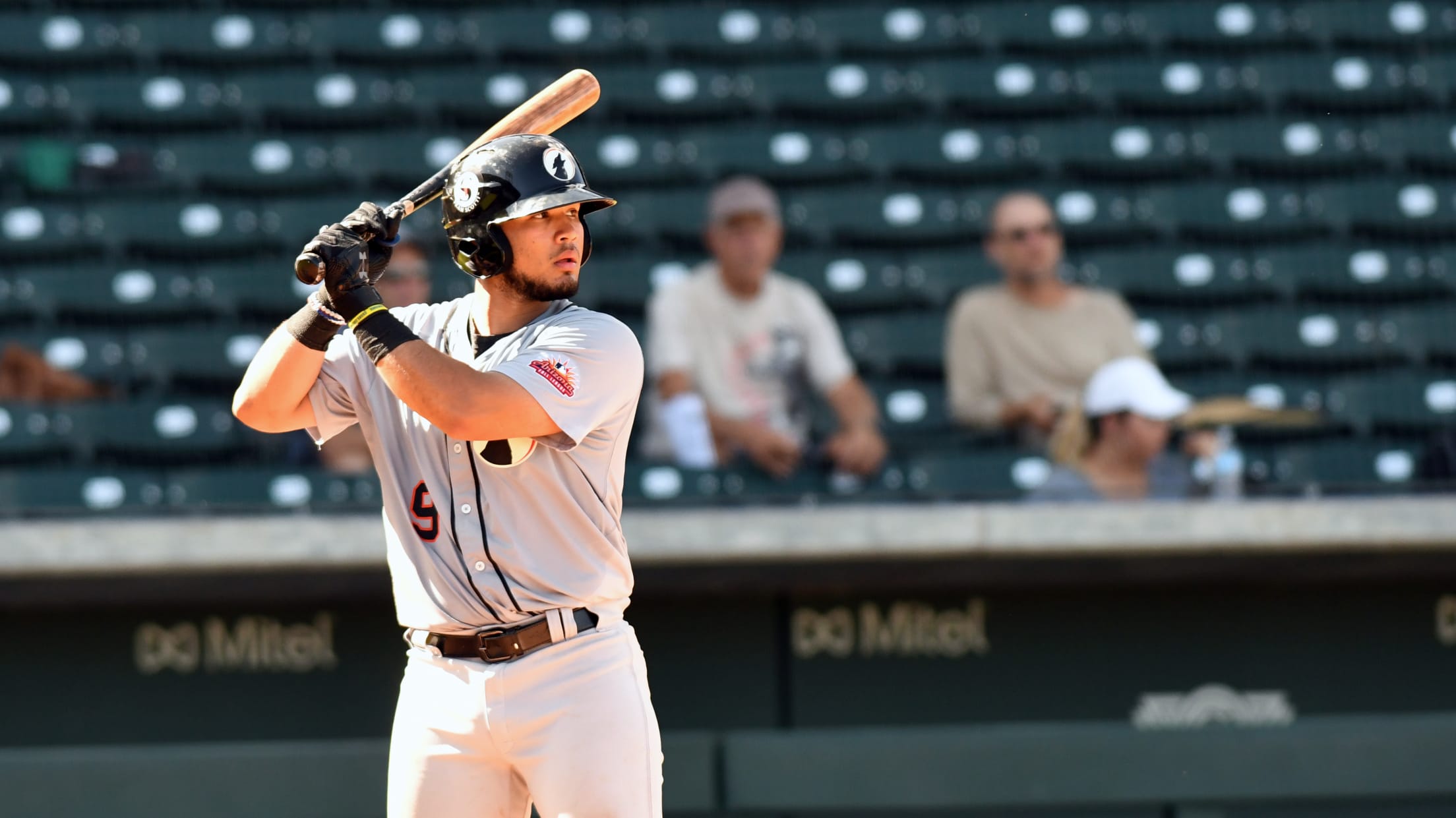 JUPITER, Fla. -- Catcher Ivan Herrera, the Cardinals' No. 4 prospect, signed out of Panama in July 2016 for $200,000. He's quickly established himself as one of the better catching prospects in baseball, one who carries a career .309/.397/.431 line into the 2020 season. Still a teenager, the Cardinals thought
Here are the Cardinals' 2020 Top 30 Prospects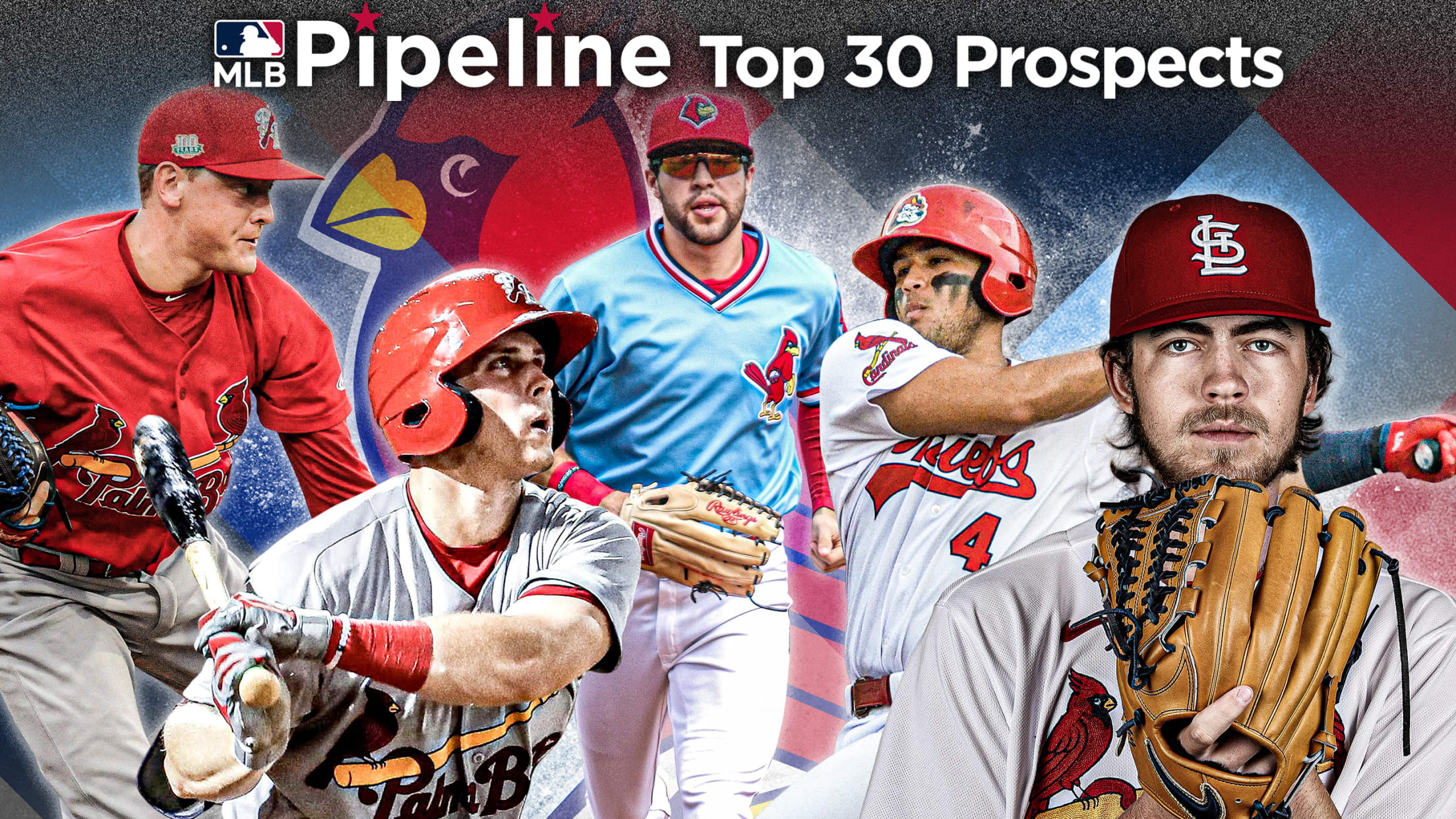 The Cardinals made one of the biggest offseason moves last year when they acquired six-time All-Star Paul Goldschmidt from the D-backs for a trio of young players. In the end, however, it was Cardinals' contingent of homegrown talent that fueled the team to a National League Central title and the
Carlson may be speeding up timetable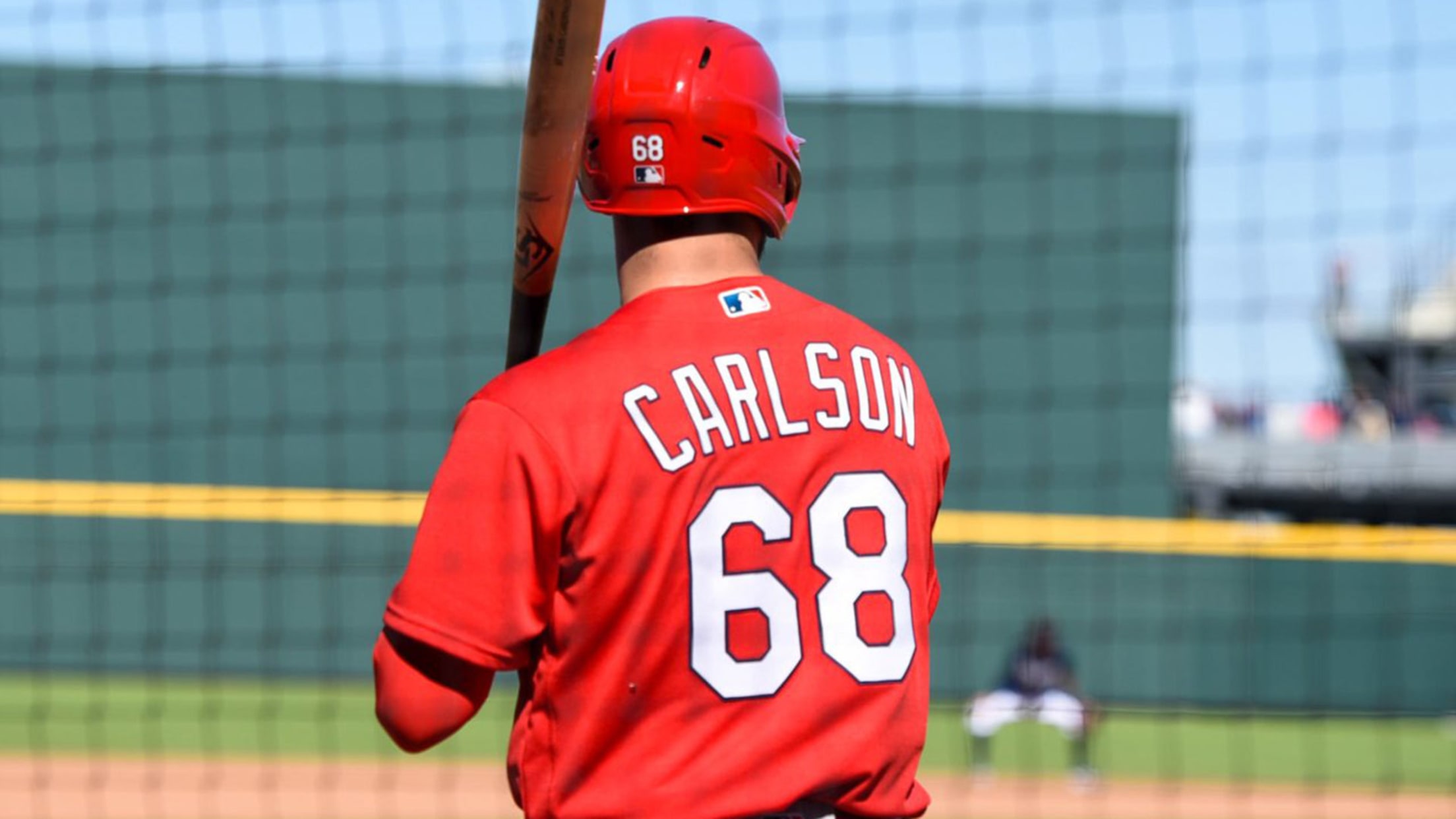 JUPITER, Fla. -- There are still 21 spring games left, and that's a significant amount of time. But if Dylan Carlson continues to play anywhere close to the way he has started Grapefruit League play, it will be difficult for the Cardinals to keep their top prospect off the roster
Inbox: Who will lead the Minors in homers?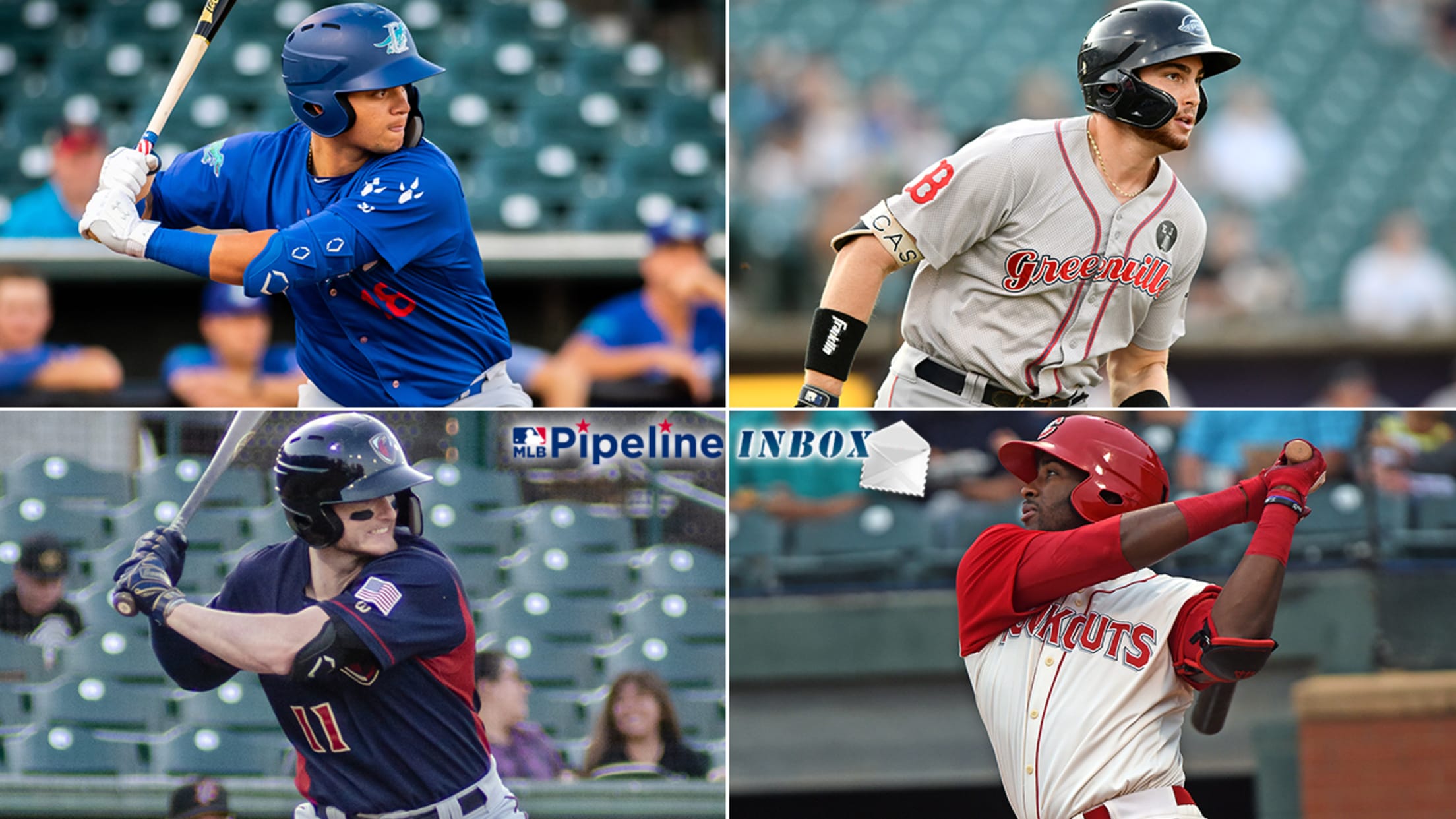 The theme of this week's Pipeline Inbox is offense. You have questions about the best sluggers and contact hitters in the Minors, as well as a guy who just might be the best pure hitter in the 2020 Draft, and my job is to answer them.
Notes: Gorman, Liberatore have friendly BP duel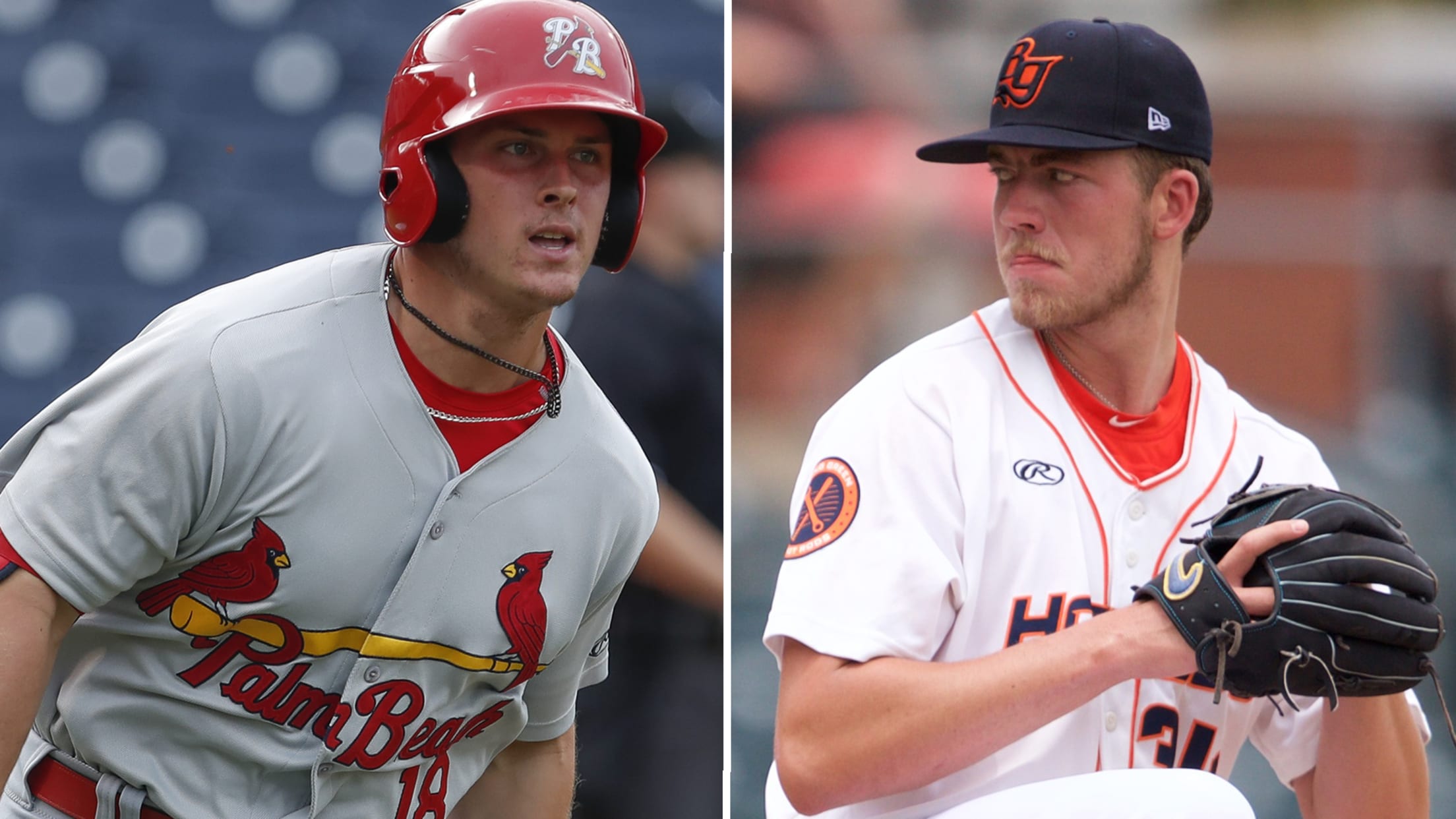 JUPITER, Fla. -- For the first time in around two years, Nolan Gorman and Matthew Liberatore dueled against each other, with Liberatore on the mound and Gorman at the plate.
One prospect to watch on each team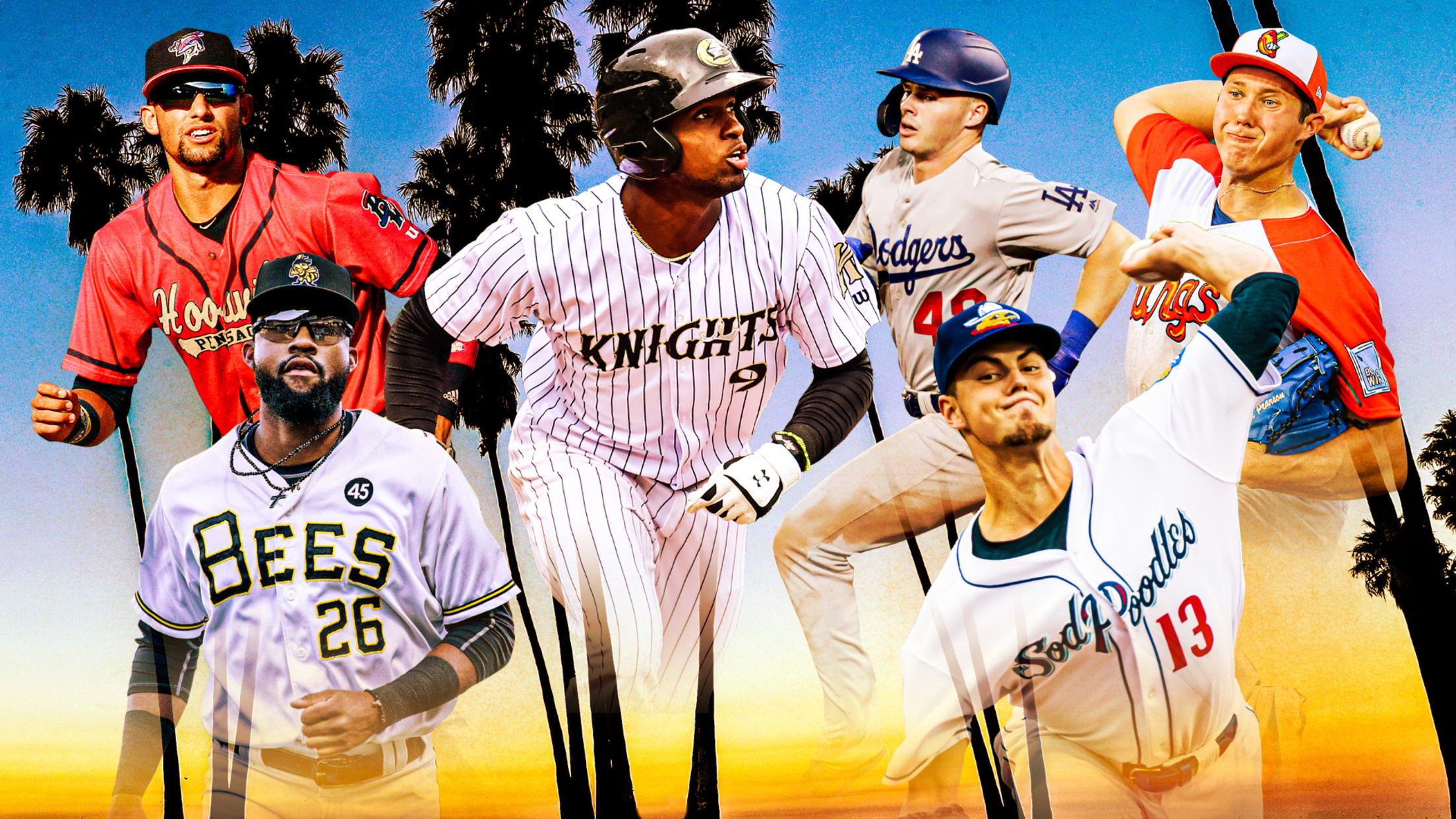 The future is now. As Spring Training gets underway, there will be position battles and players with much to prove. But there will also be highly touted prospects who will be putting their talents on display against Major Leaguers during Cactus League and Grapefruit League action. Here's a guide to
These prospects have the best fastballs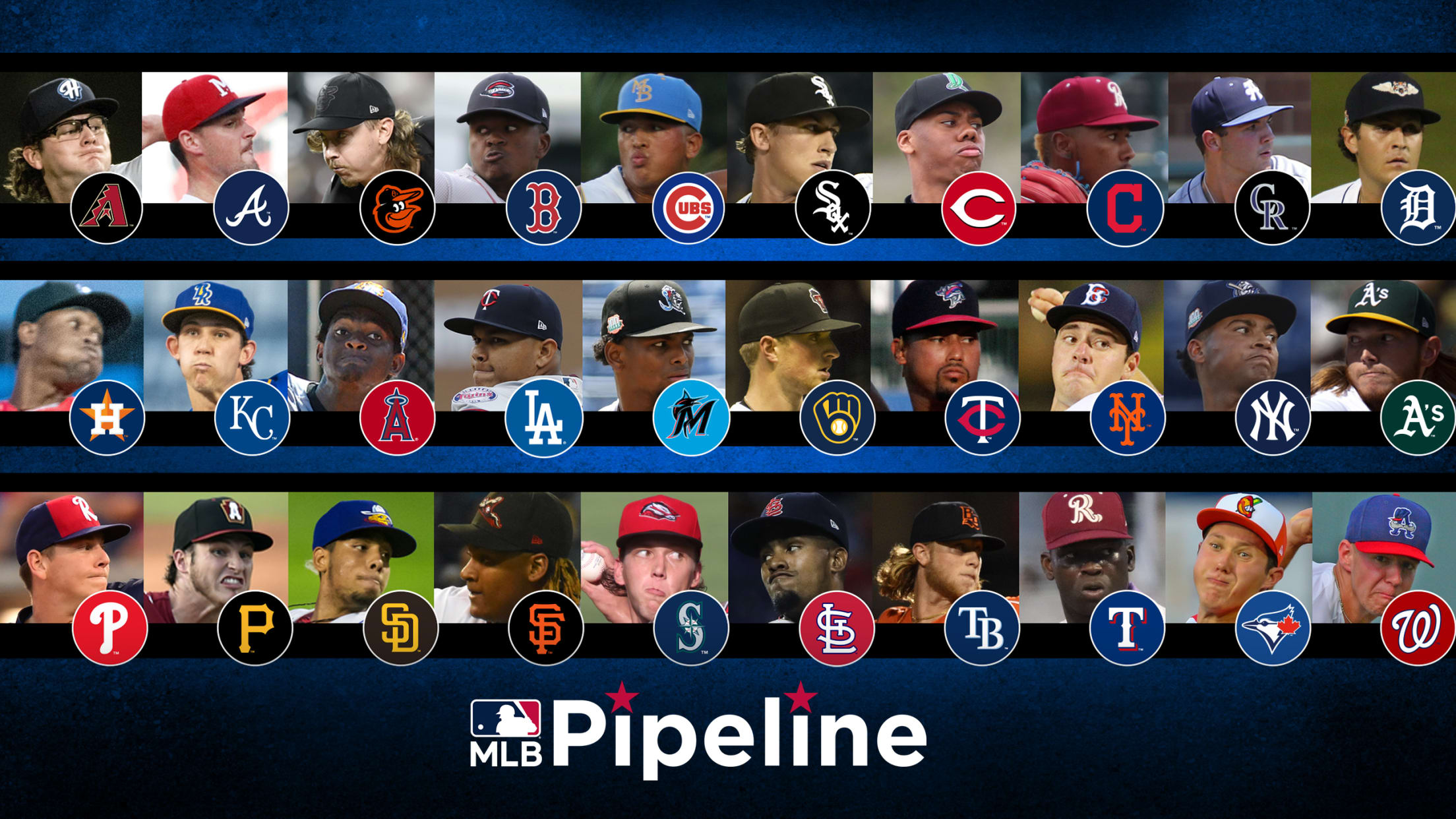 Perhaps nothing gets a ballpark buzzing more than a long home run or a sizzling fastball. Scoreboards display velocity so fans can marvel at how hard flamethrowers deliver their heat. The current king of big league fastballers is Jordan Hicks, who threw the 23 fastest pitches in MLB last year
Cards' top prospect trio fills out ST roster
Carlson, Gorman, Liberatore to go to camp as non-roster invitees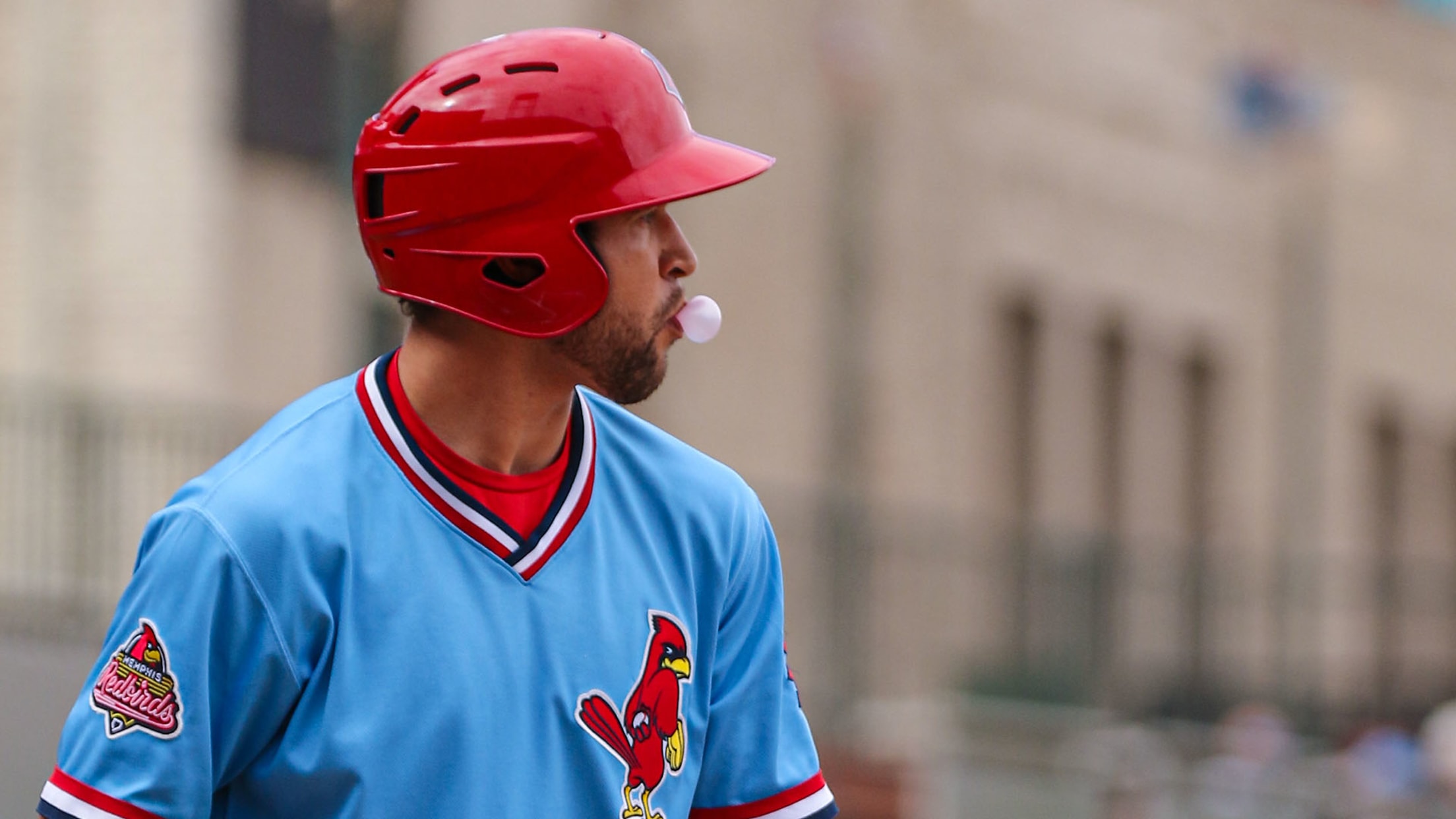 ST. LOUIS -- The Cardinals' facility in Jupiter, Fla., will have a crowded clubhouse when Spring Training kicks off in a few weeks. Seventy-two players are on the Spring Training roster that the club announced Friday, including 32 non-roster invites. That group is headlined by the club's top three prospects:
Gorman, Liberatore enjoying reunion as Cards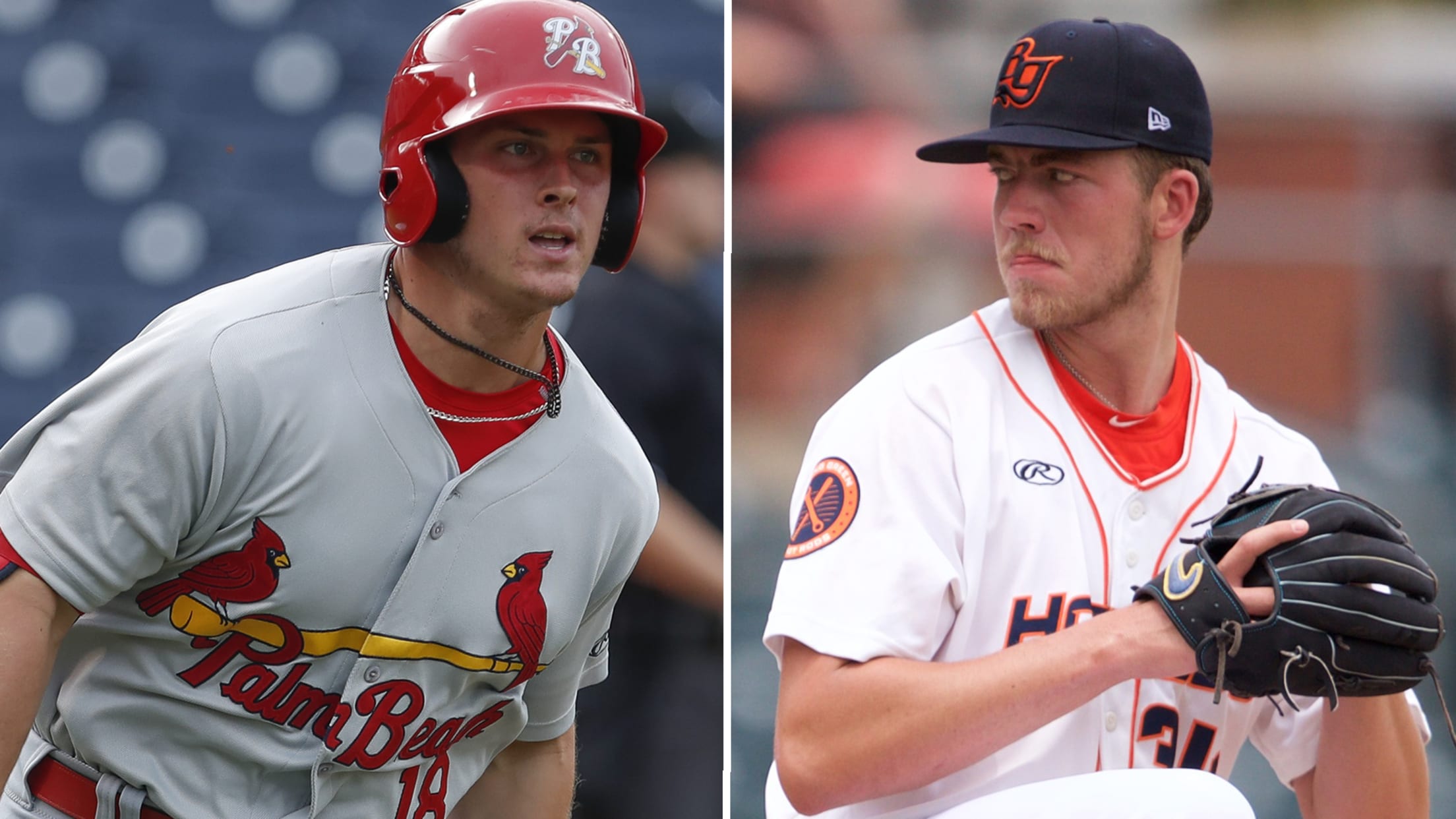 ST. LOUIS -- Matthew Liberatore tried hard to get his friend Nolan Gorman on the phone, but Gorman was busy. He was in the middle of winning a mini golf tournament. Gorman declined Liberatore's first call, but he finally picked up. That's when Liberatore delivered the news. "'Dude, you're not
Cards get LHP prospect Liberatore from Rays
St. Louis deals outfielders Martínez, Arozarena to Tampa Bay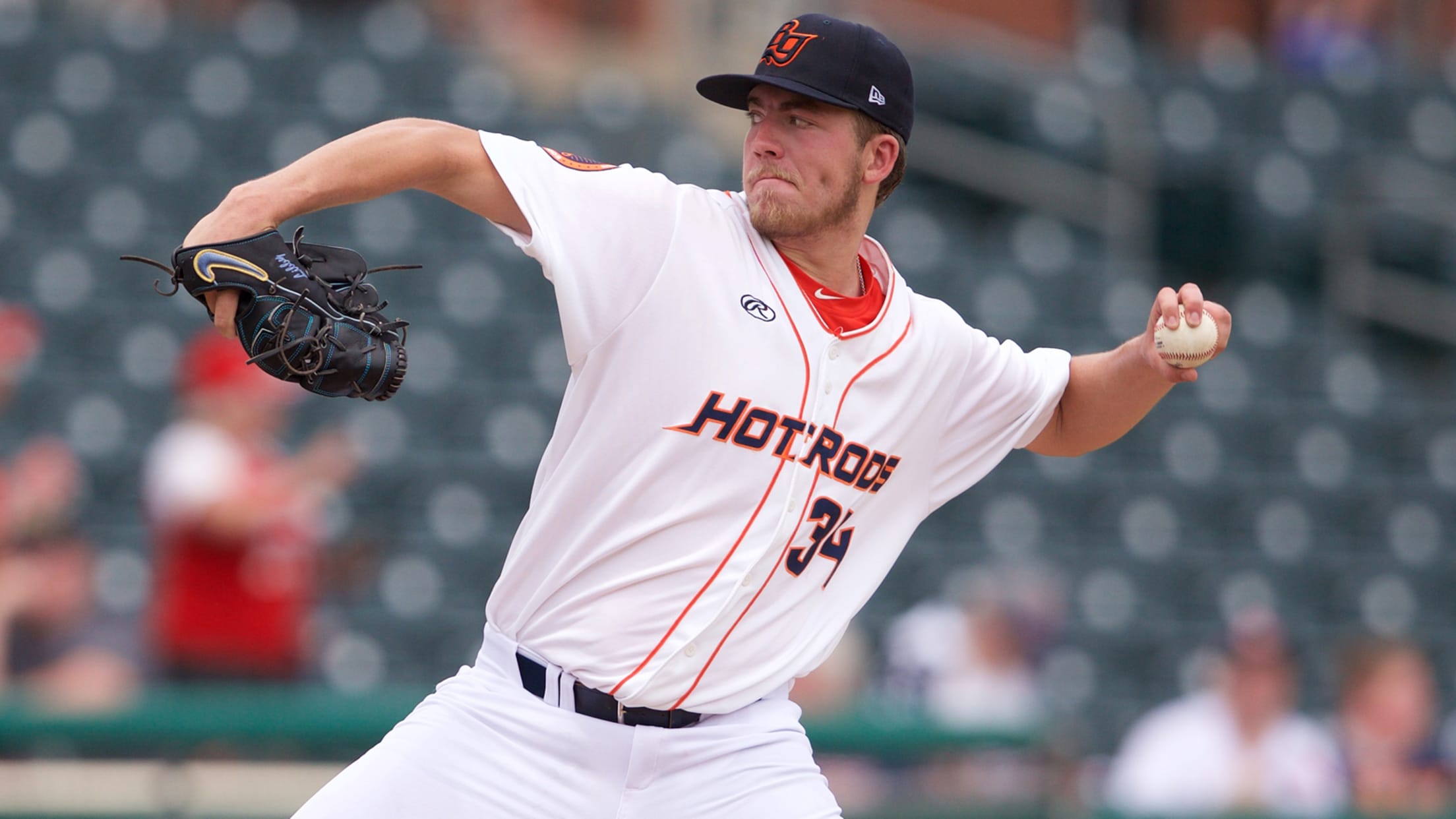 ST. LOUIS -- Throughout the offseason, the Cardinals have tried to reduce the redundancy in their outfield by exploring trades with teams that could give quality talent in return. A trade with the Rays on Thursday night did just that, and it could have ripple effects as the Cards head
10 teams with prospects for blockbuster trades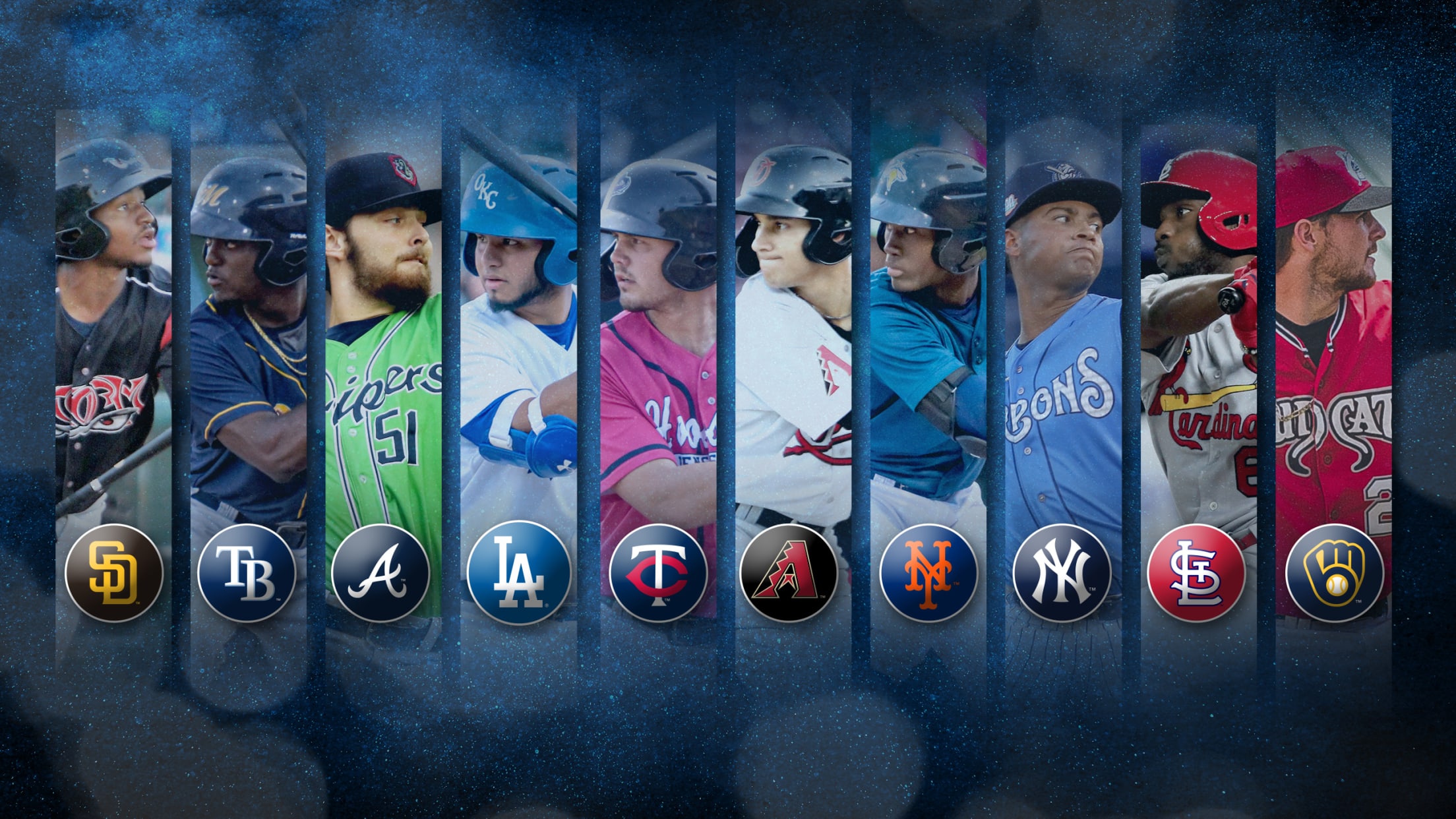 It's been a relatively quiet trade market so far, with only a few notable deals having transpired since the completion of the postseason. But as teams continue to assess their roster ahead of 2020 and weigh which free agents might fit their budget, it shouldn't be long until things pick
10 prospects who rebounded in 2019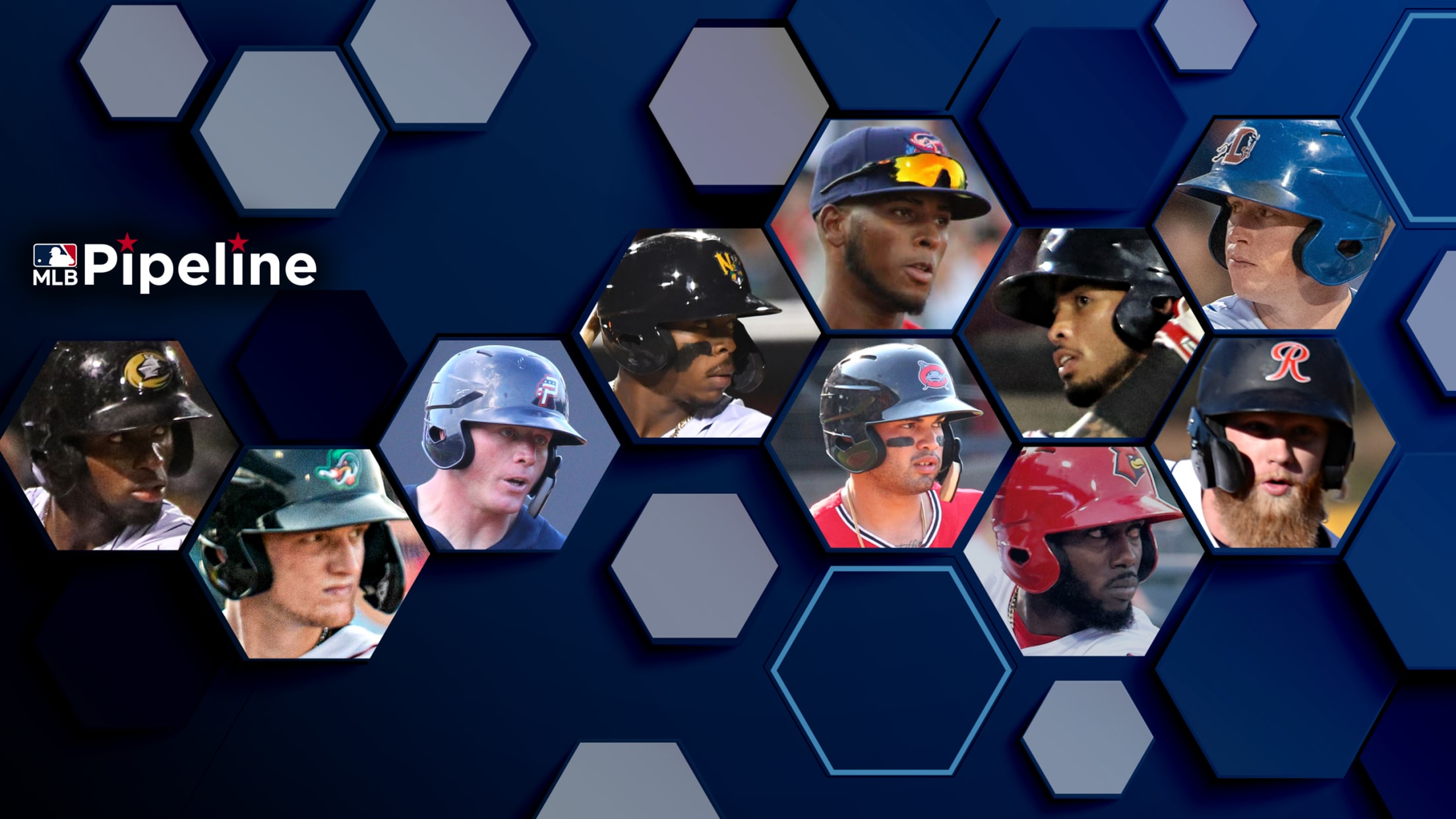 Perhaps no prospect rebounded more in 2019 than Trent Grisham. Grisham, Milwaukee's first-round pick in the 2015 Draft, batted .241 with 19 home runs in 1,488 plate appearances across his first four pro seasons before finally putting it together last season, slashing .300/.407/.603 with 26 homers in 441 plate appearances
Cardinals farm system update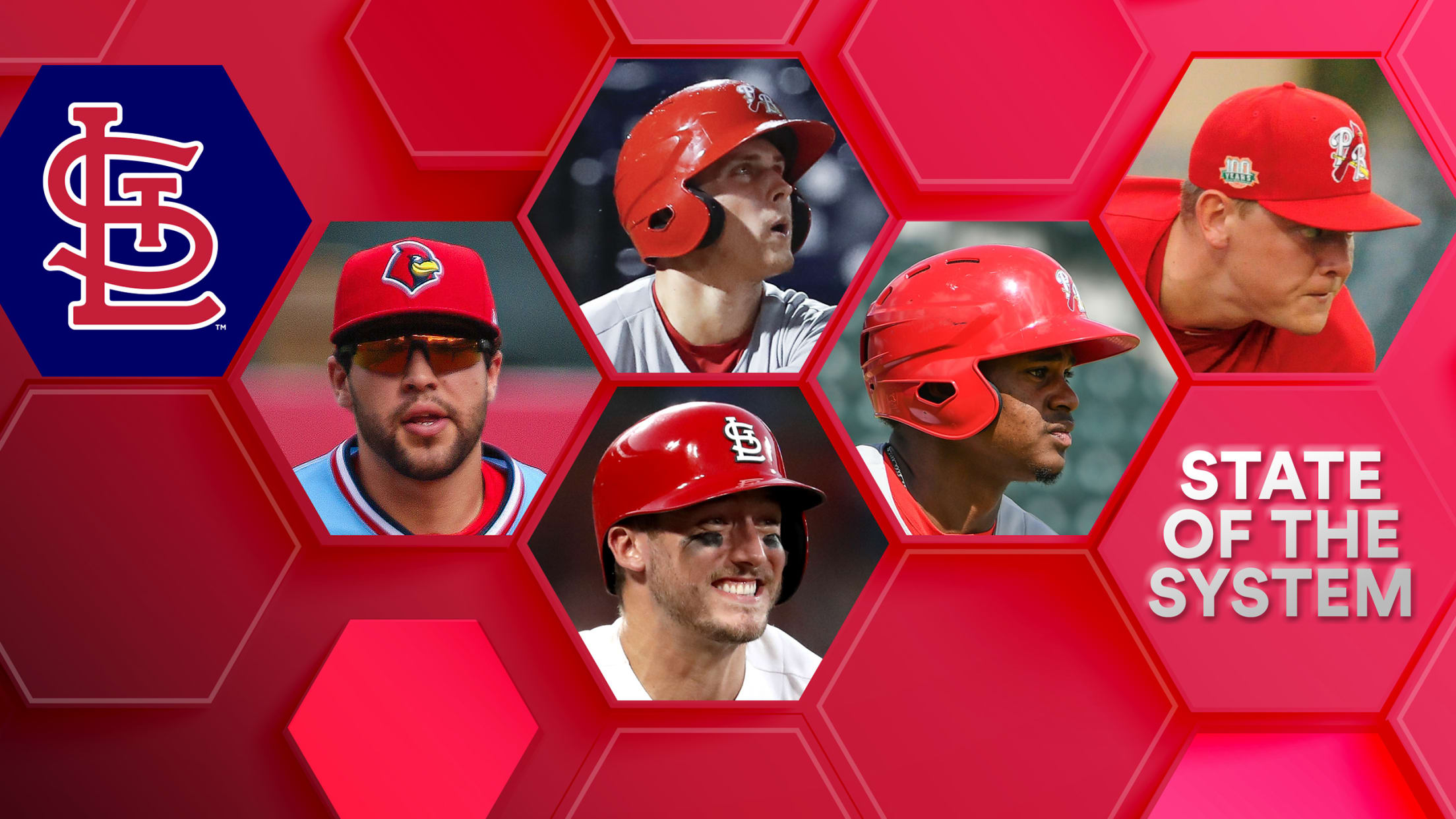 The Cardinals secured their first National League Central title in four years in 2019 as they overcame a .500 first half to win 47 of their final 74 games and finish with a 91-71 record. The club's late surge continued into the Division Series, where they defeated the Braves in
Cardinals Arizona Fall League updates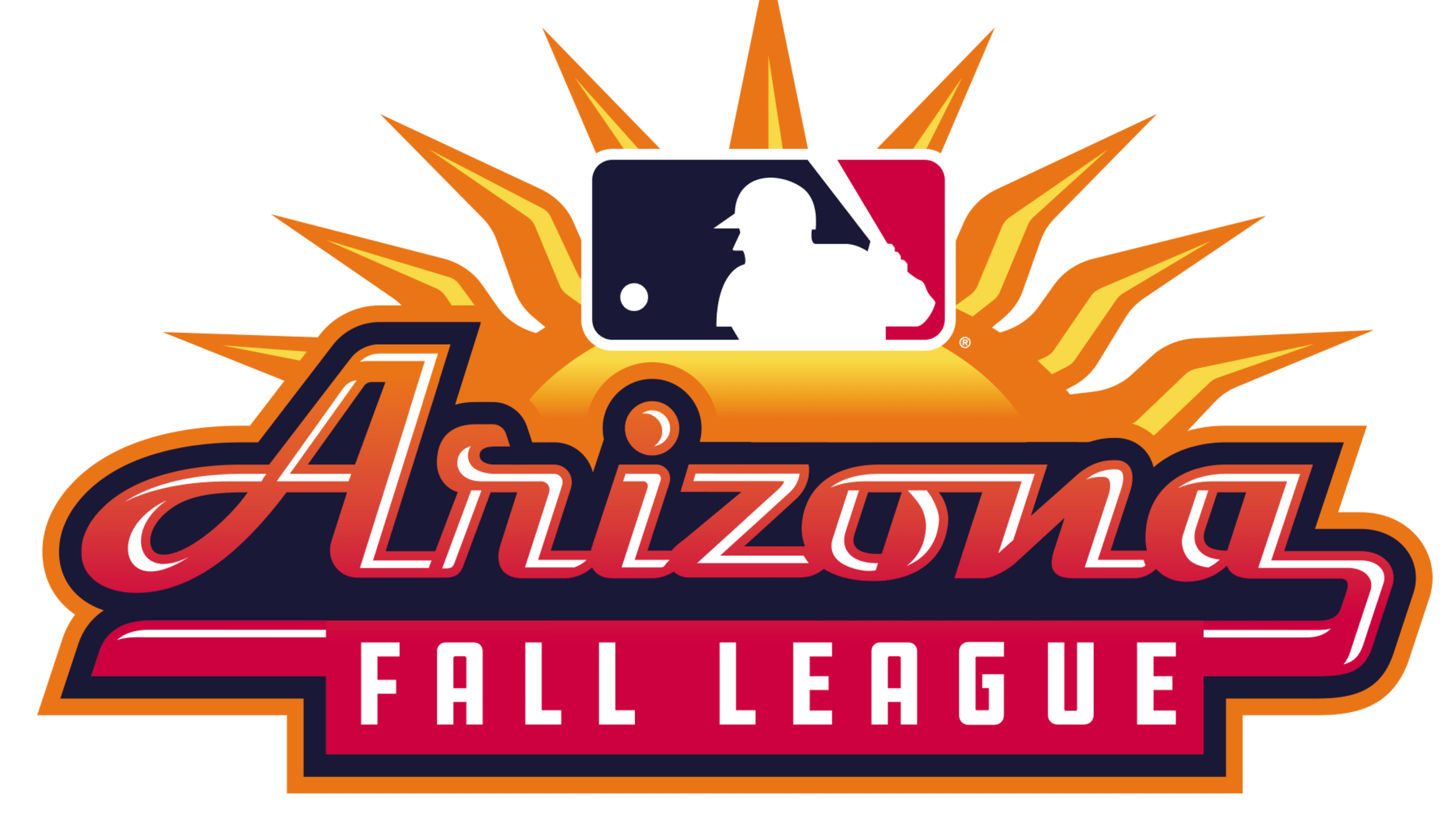 Eight Cards prospects are playing for the Glendale Desert Dogs in the 2019 Arizona Fall League: Third baseman Elehuris Montero (No. 4), catcher Ivan Herrera (No. 6), right-hander Griffin Roberts (No. 19), outfielder Conner Capel (No. 24), right-hander Seth Elledge (No. 25), shortstop Kramer Robertson, right-hander Roel Ramirez and right-hander
Cards' teenage prospect facing big AFL test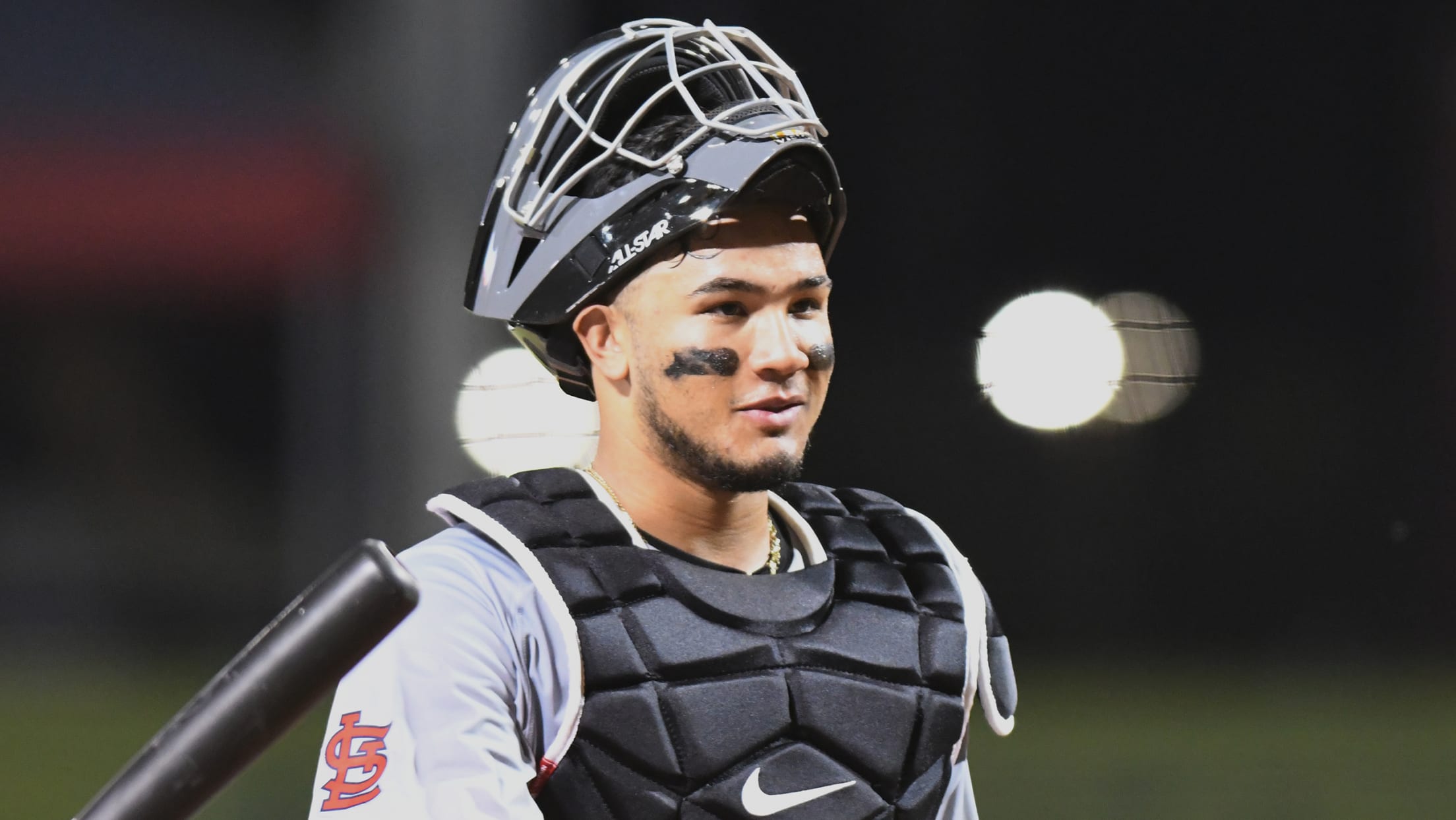 Whenever a team sends a teenage prospect to the Arizona Fall League, it's usually because they view him as a potential impact player who stands to benefit from being exposed to advanced competition early in his career. That's certainly the case this year with the St. Louis Cardinals and 19-year-old
Pipeline names Cardinals Prospects of the Year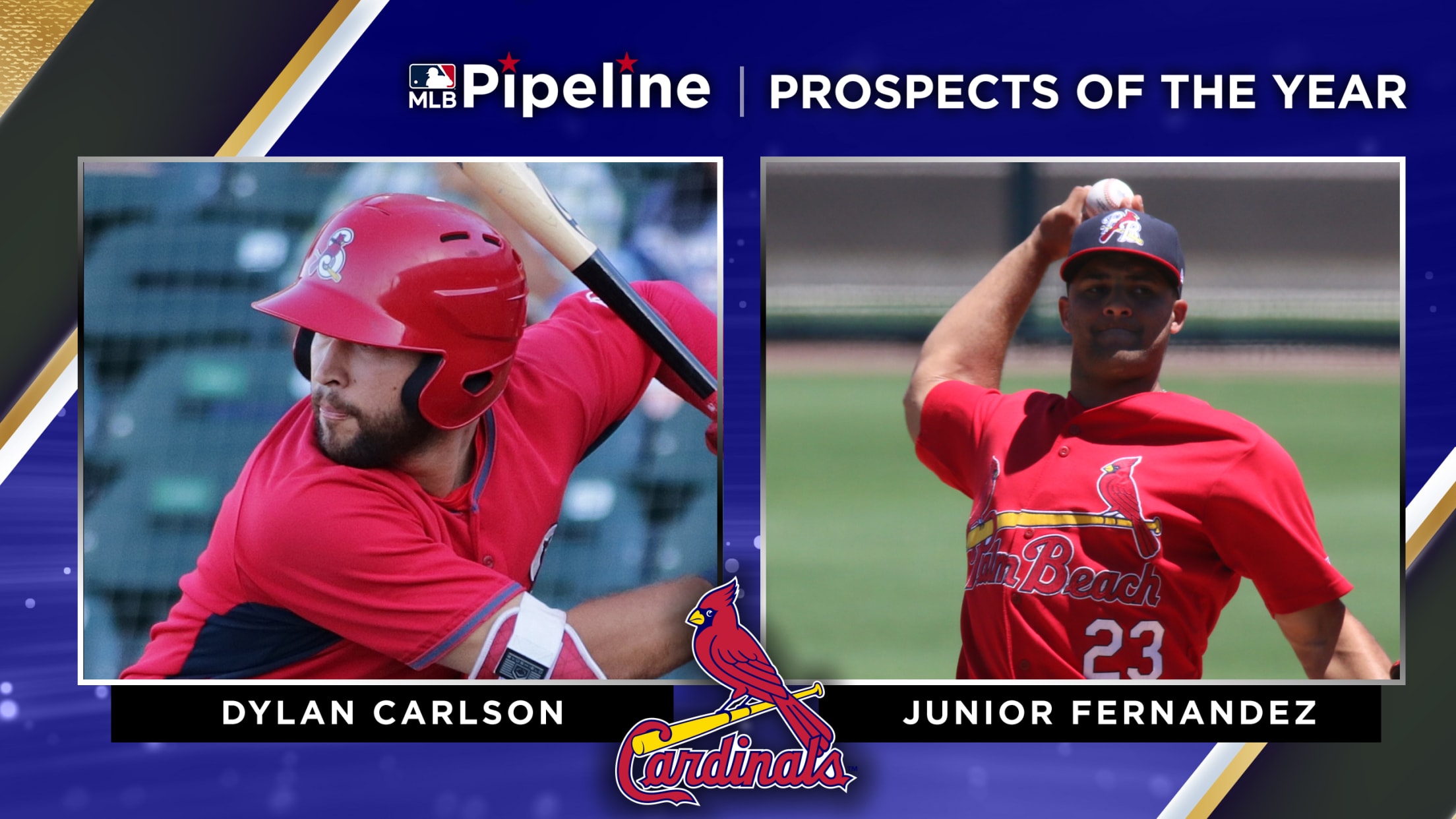 ST. LOUIS -- A showcase of production and power at Double-A Springfield led to Dylan Carlson's promotion to Triple-A Memphis for the final month of the season, where the 20-year-old switch-hitting outfielder found even more success. No one made more of a lasting impression this year than Carlson, which is
Arozarena eager for 1st MLB callup to Cardinals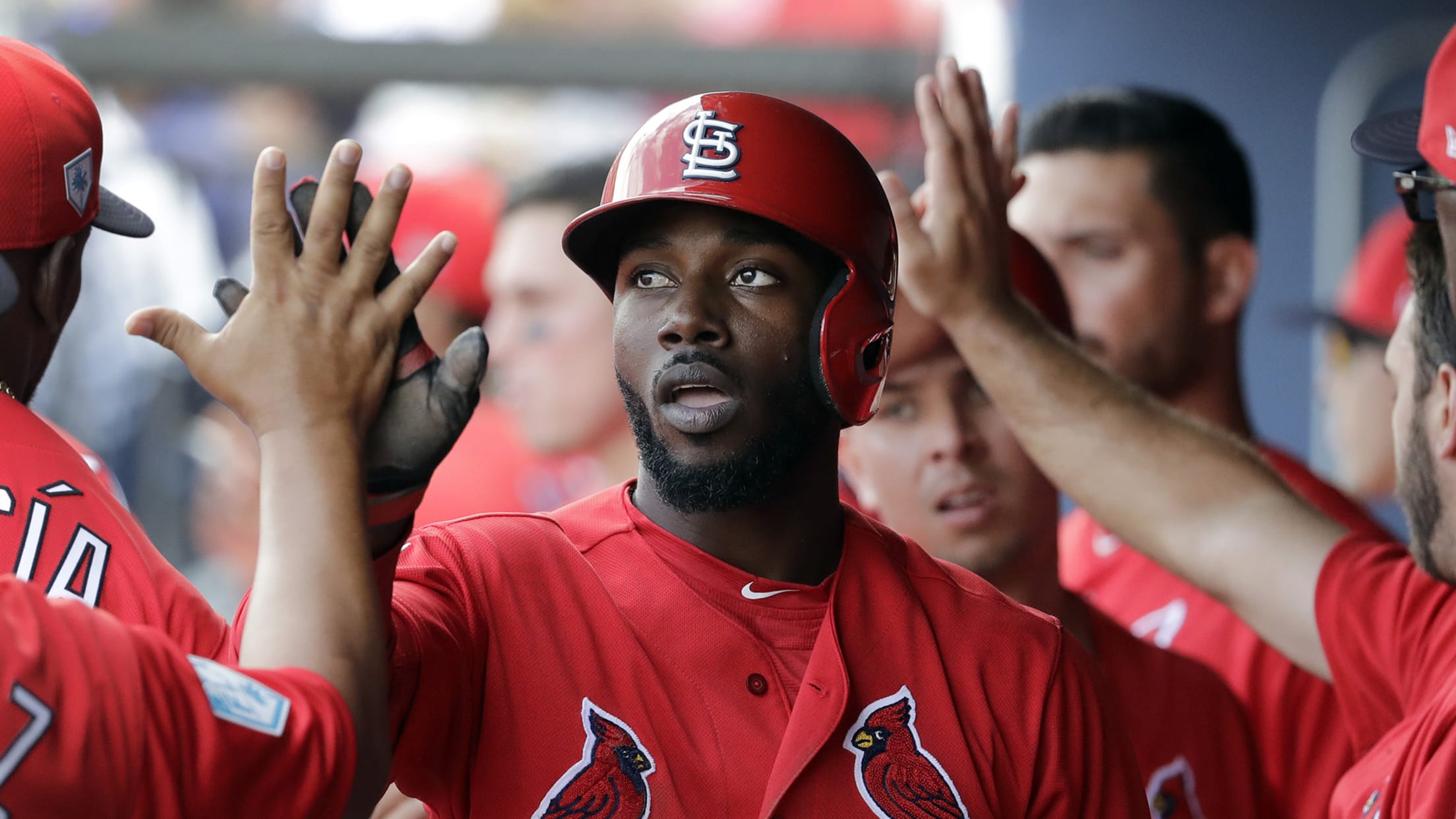 KANSAS CITY -- Randy Arozarena had to do a double-take. He thought he was dreaming when Triple-A Memphis manager Ben Johnson phoned Arozarena while the outfielder was sleeping to tell him he was getting his first callup to the Major Leagues. Add Arozarena's haze with Johnson's inability to speak Spanish
Watch Cards-Dodgers, today on YouTube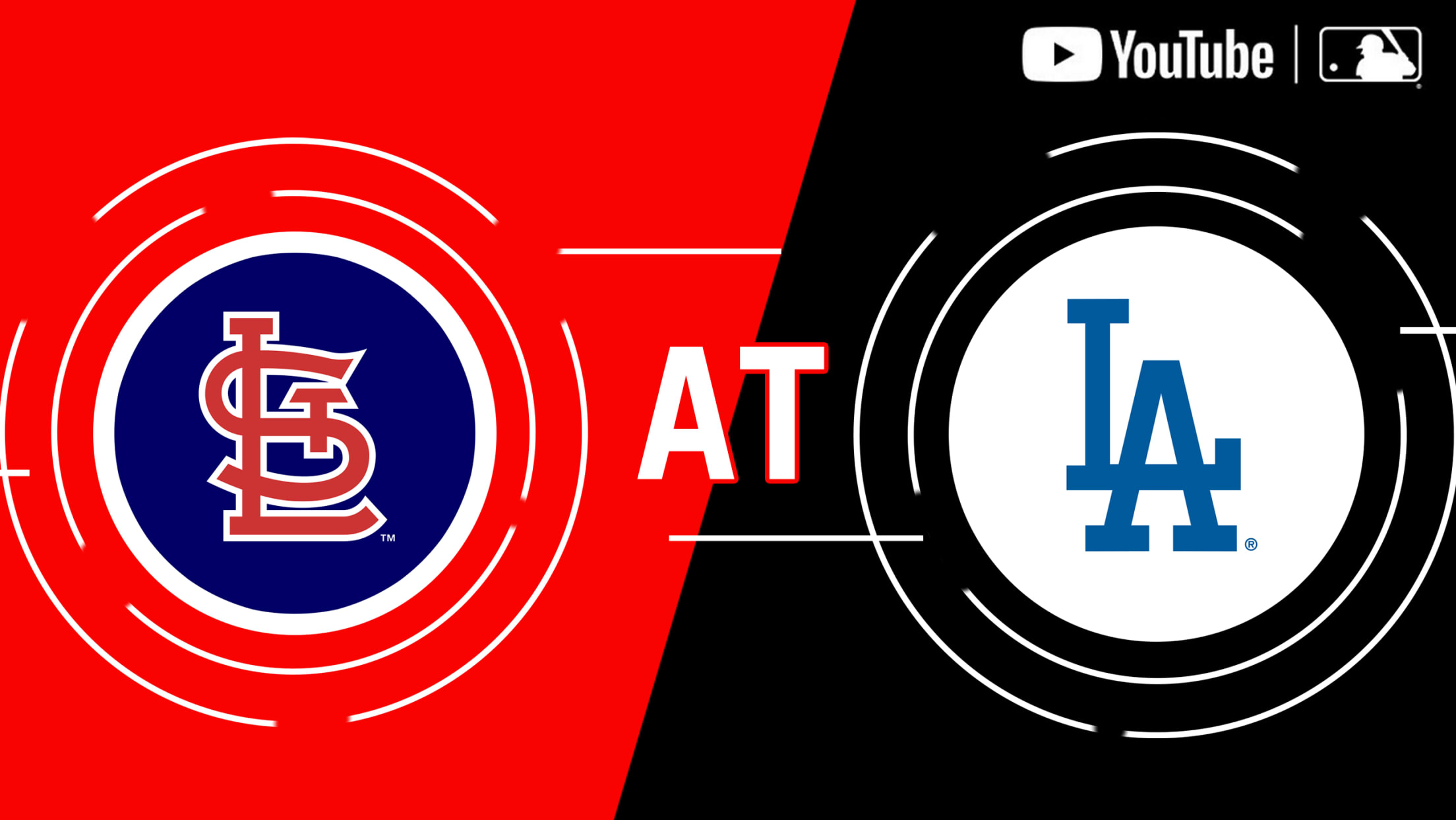 Once again today, baseball fans will be treated to a unique digital viewing experience when the Dodgers host the Cardinals in a game airing exclusively on YouTube. The contest, which is the fourth MLB Game of the Week Live on YouTube, will see the Dodgers and Cards wrap up a
Cards supplement 'pen with prospect Fernandez
Lefty Mejia designated for assignment; Mayers outrighted to Triple-A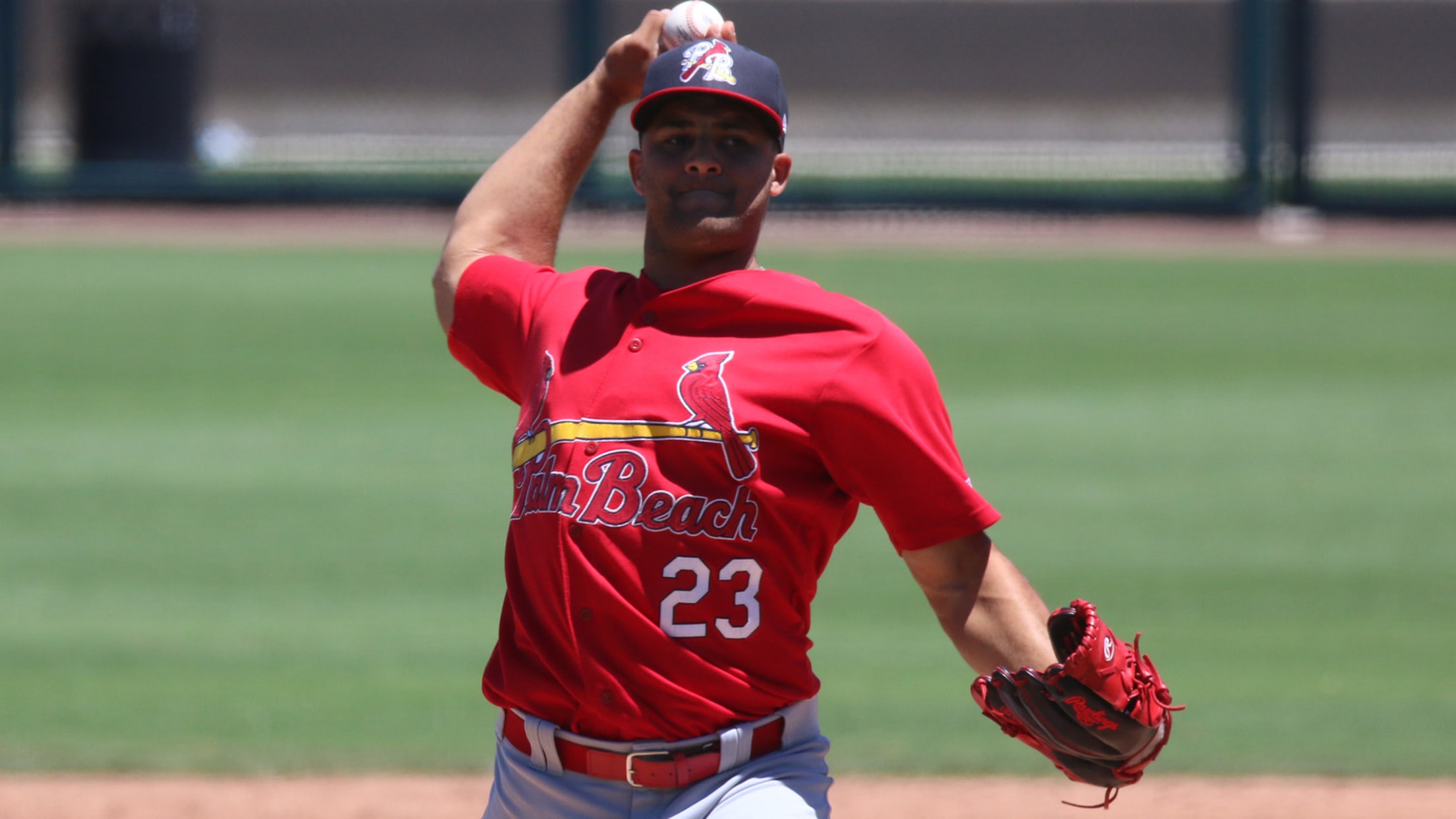 LOS ANGELES -- Junior Fernandez thought he was hearing a joke. But Triple-A Memphis manager Ben Johnson was not messing with him. "He asked me how far away I was from the field," Fernandez said. "So I was like, 'Uh, five minutes?' And he said, 'OK, go get your stuff