Injuries & Moves: Barrera to be waived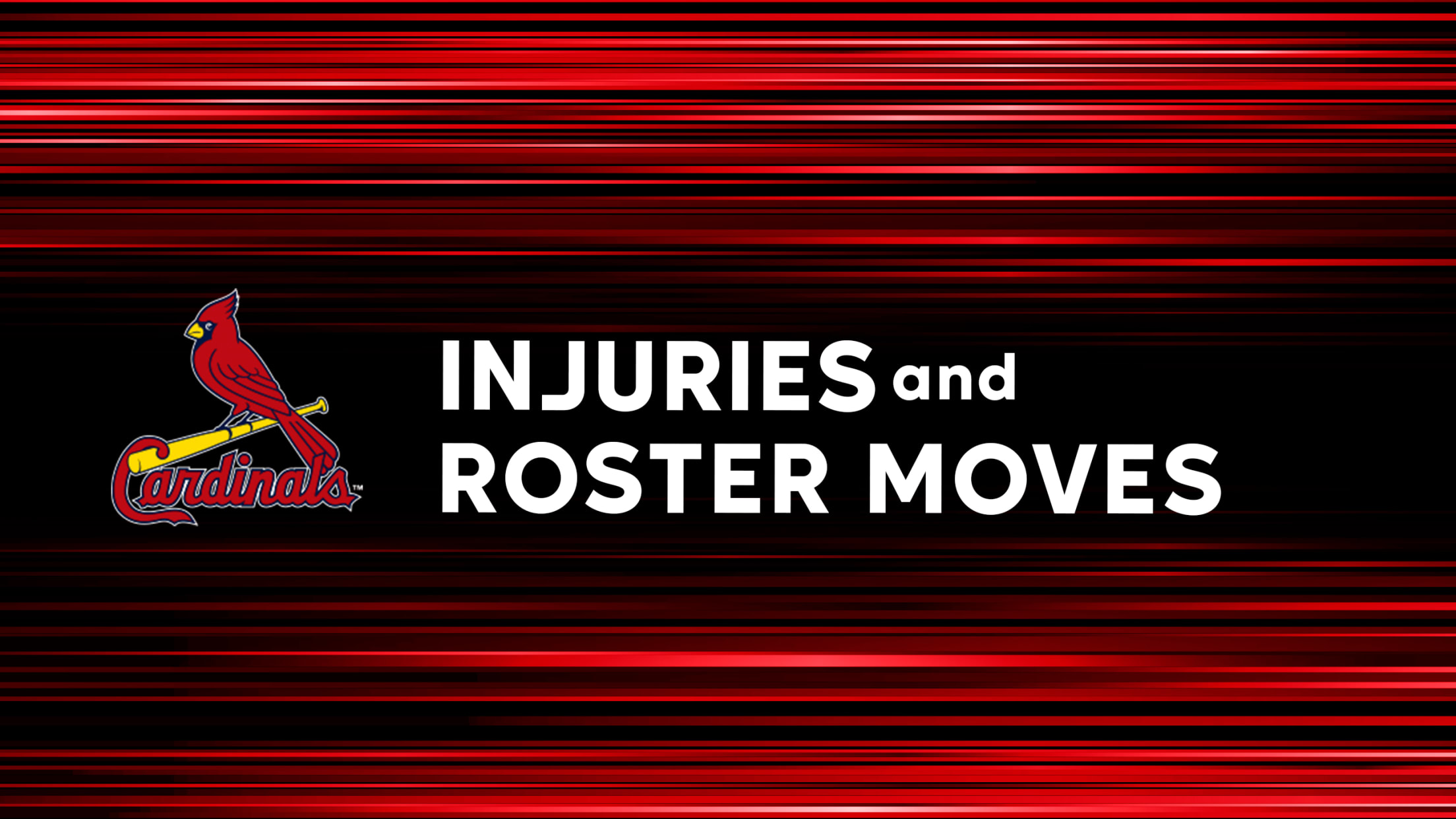 DeJong joins big league club on road trip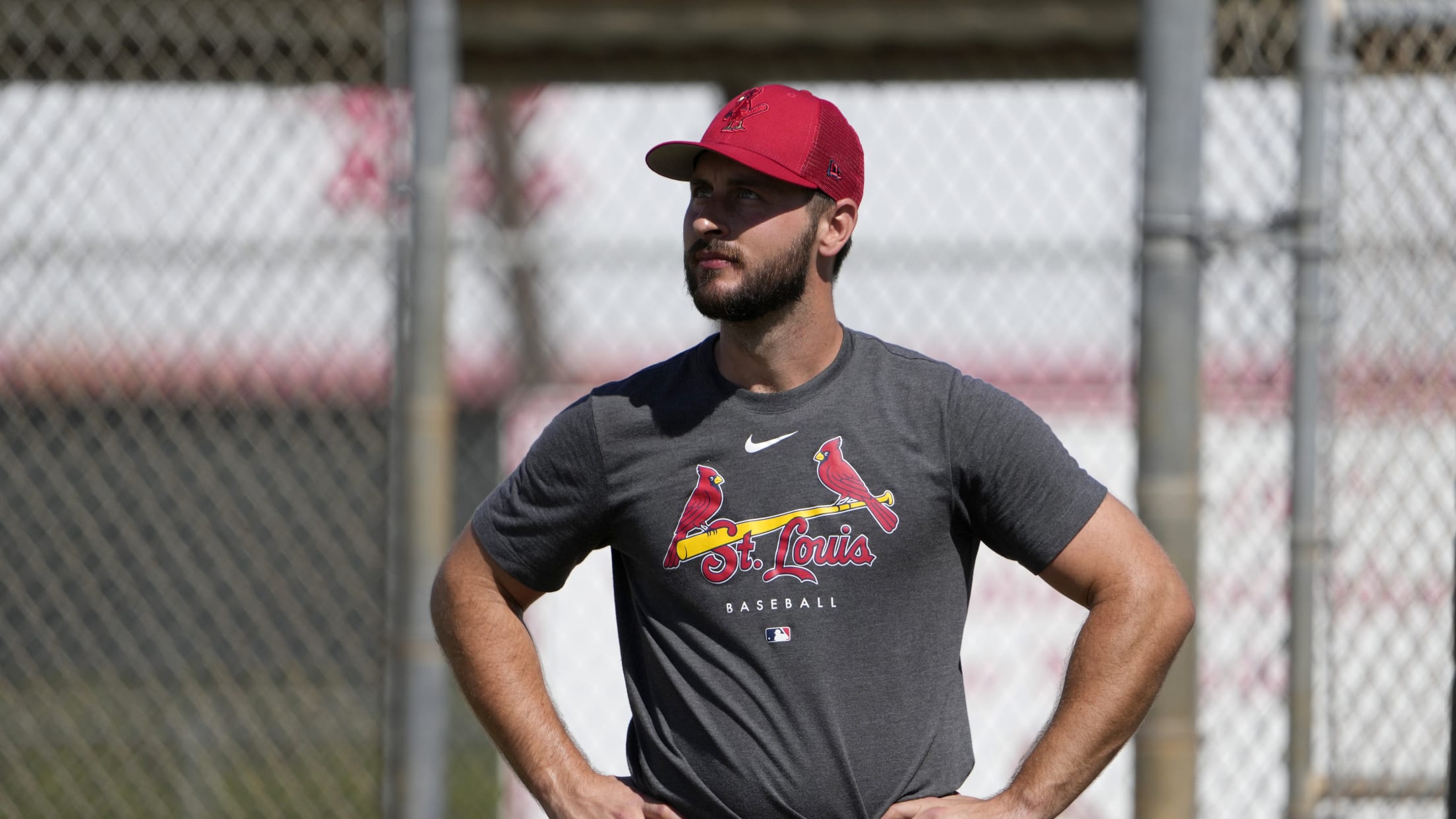 SEATTLE -- Shortstop Paul DeJong, whose career has been marred by shocking struggles much of the past three seasons, is headed back to the Cardinals and could be activated as soon as Sunday, president of baseball operations John Mozeliak said Saturday. DeJong, who hit at least 19 home runs in
Willson day to day after MRI on knee comes back clean
All-Star catcher diagnosed with knee contusion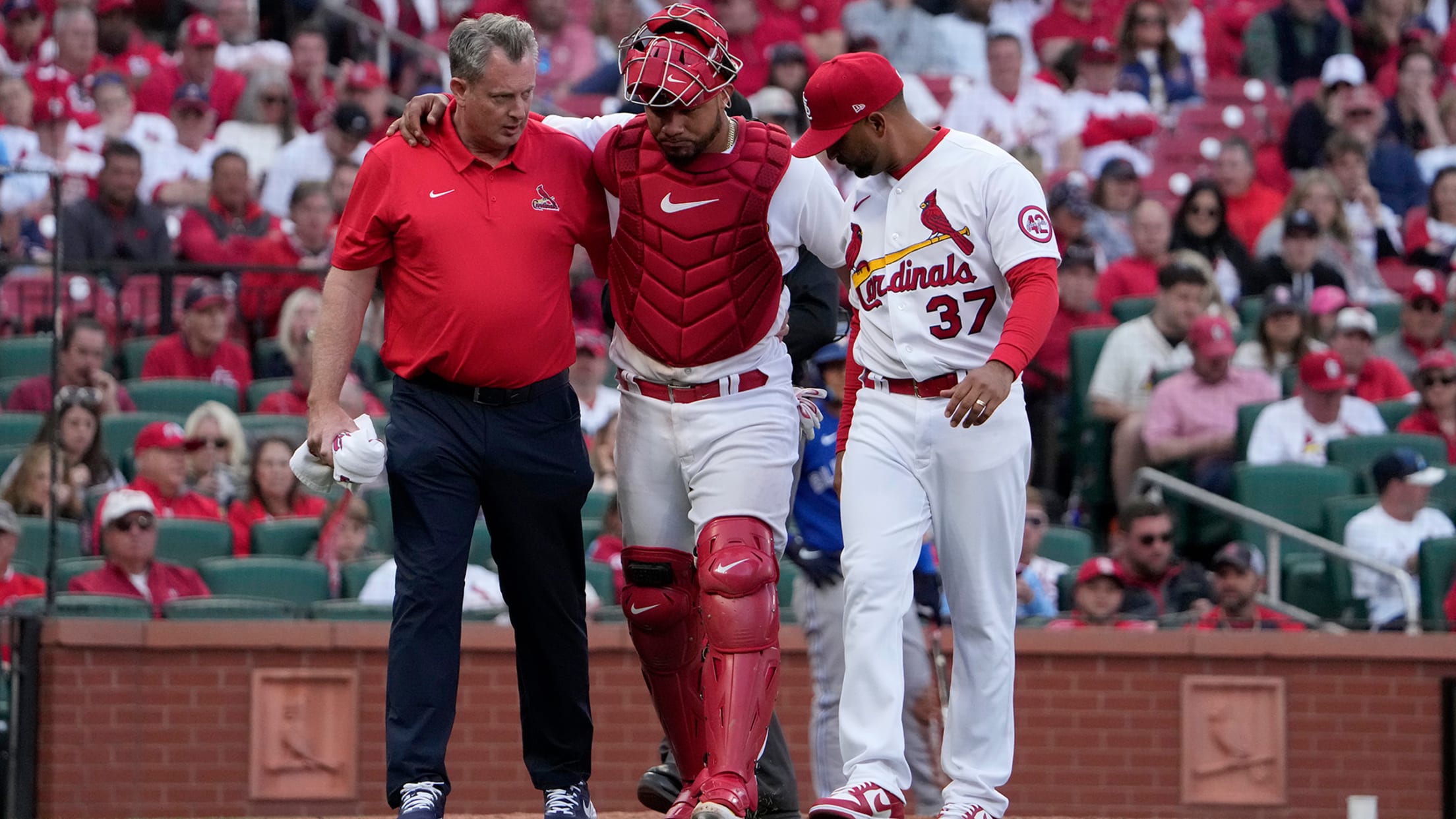 ST. LOUIS -- Fearful about the health of their new catcher after he took a 102.7 mph sinker off the shin guard protecting his right knee, the Cardinals got good news on Friday when the MRI on Willson Contreras' right knee came back clean. Contreras, who has a knee contusion,
Wainwright to miss 'several weeks' with groin strain
Cardinals' ace no longer the Opening Day starter as his season will begin on IL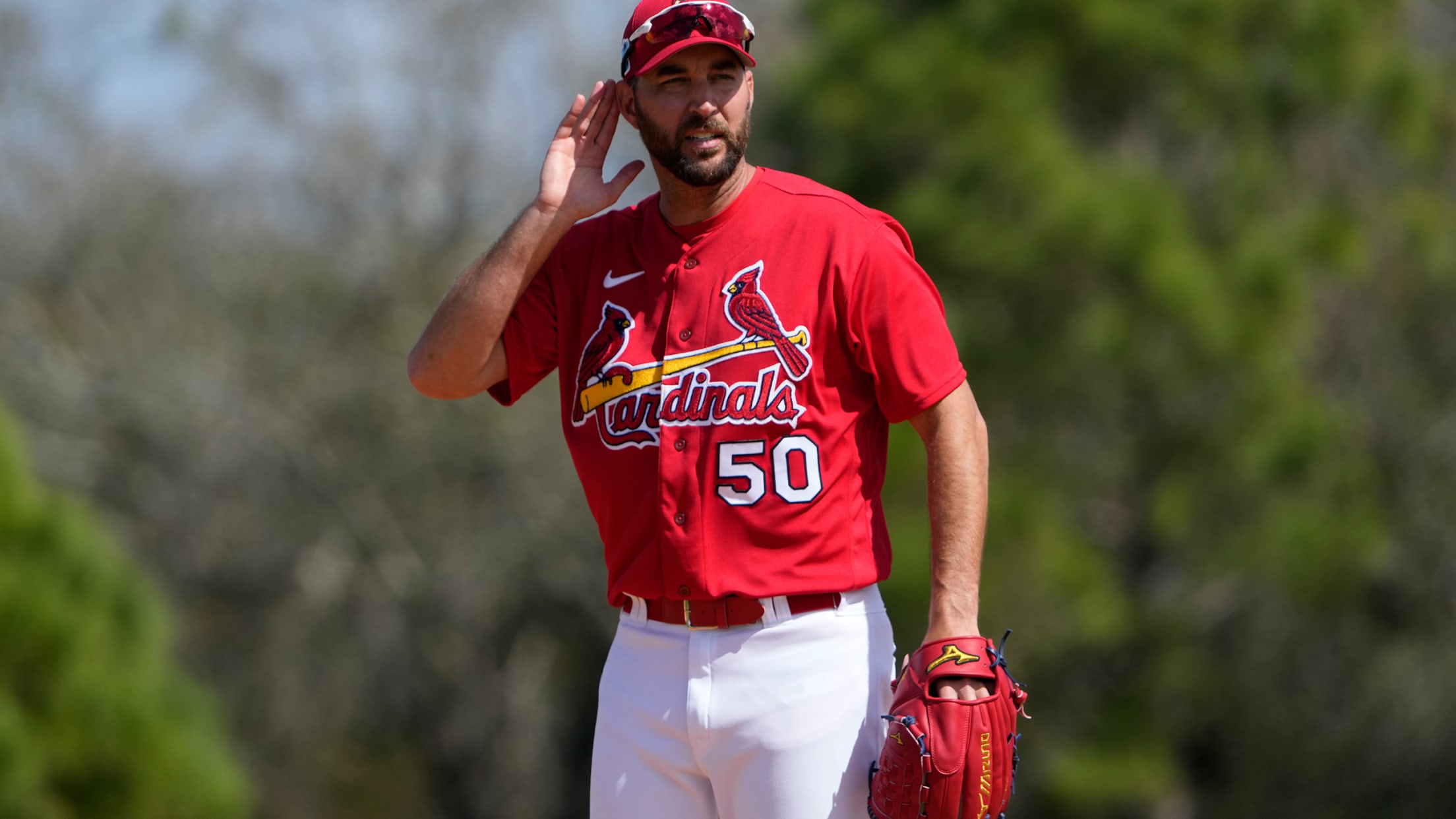 JUPITER, Fla. -- Adam Wainwright, who was scheduled to begin his final MLB season as the Cardinals' Opening Day starter for a seventh time in his 18-year career, will instead open on the injured list after suffering a groin strain. Manager Oliver Marmol confirmed Wainwright's injury on Thursday morning prior
DeJong (back) suffers setback, likely to start season on IL
Woodford tosses five scoreless innings, striking out seven vs. Marlins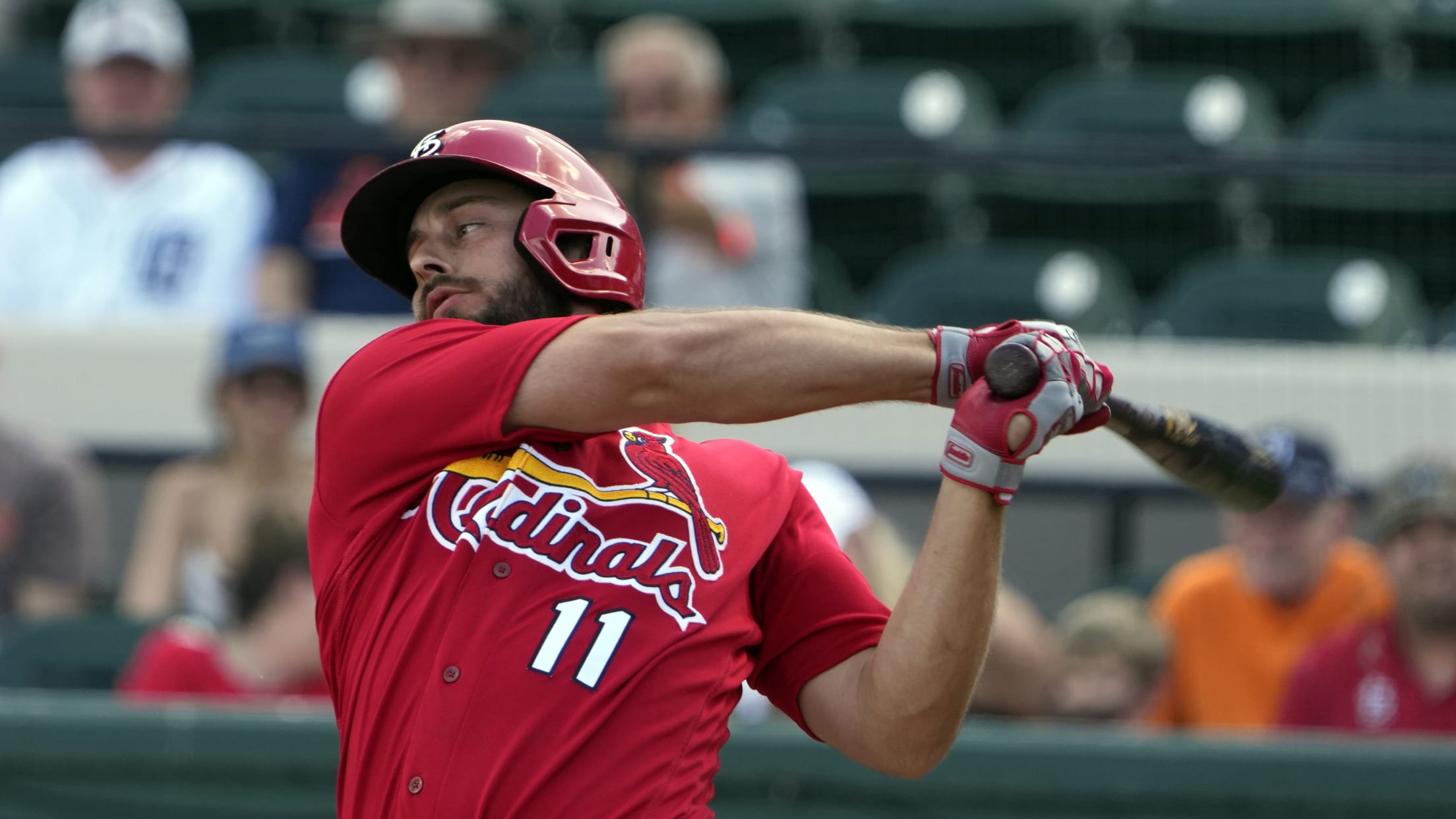 JUPITER, Fla. -- The Cardinals received some roster clarity Monday, when shortstop Paul DeJong suffered a setback in his return from lower back pain that has kept him off the field for the better part of the past week. The issue is now expected to sideline DeJong for at least
Helsley's MRI clean, but closer not available for Game 2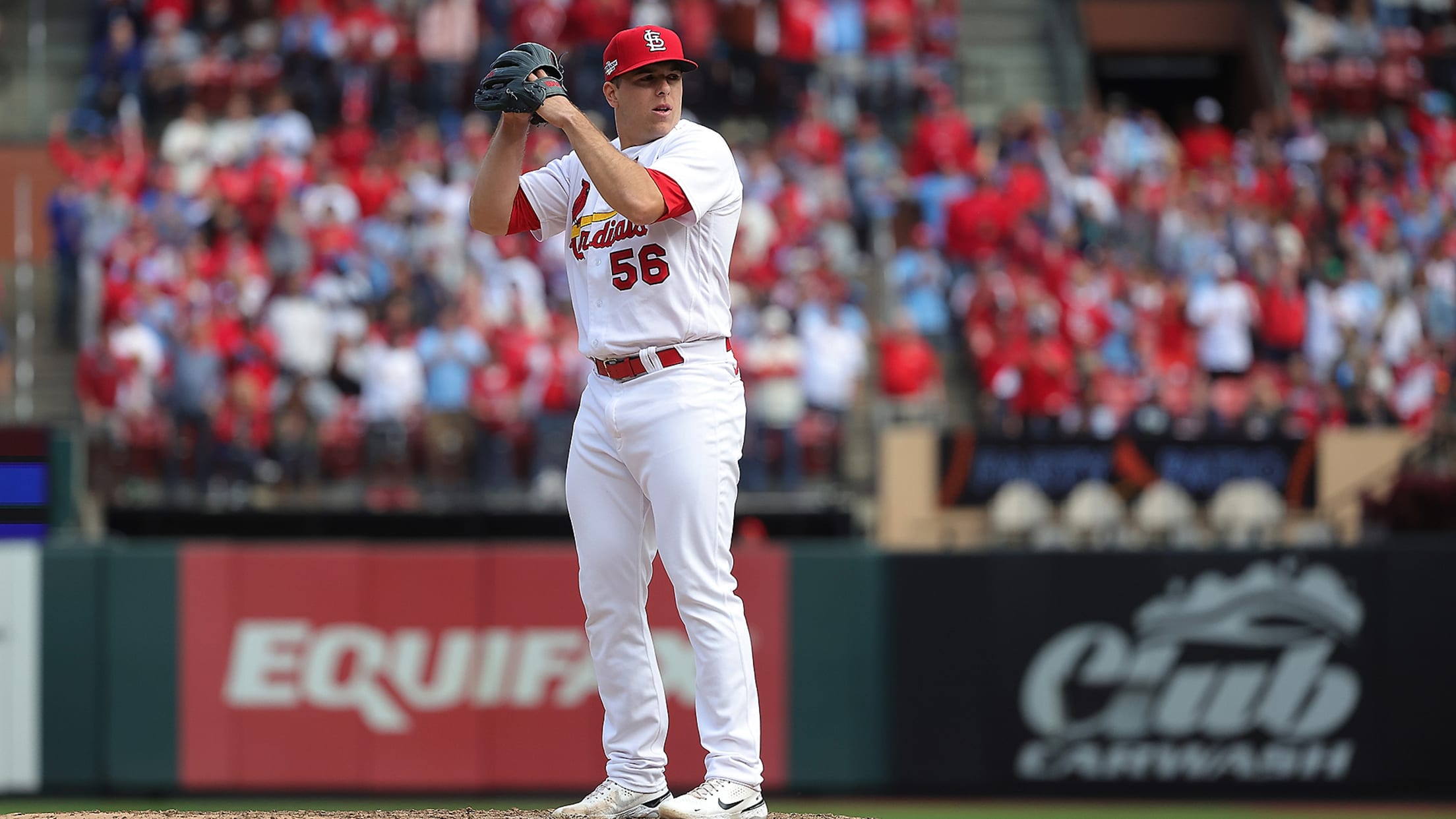 ST. LOUIS -- Though an MRI of Ryan Helsley's right middle finger came back clean Friday night, manager Oliver Marmol said that Helsley would not be available for Game 2 of the Wild Card Series against the Phillies since he threw 33 pitches in Game 1. Helsley was to play
Bullpen implodes in 9th as Cards stunned by Phils in Game 1
With concern for Helsley, St. Louis ready to embrace urgency of must-win Game 2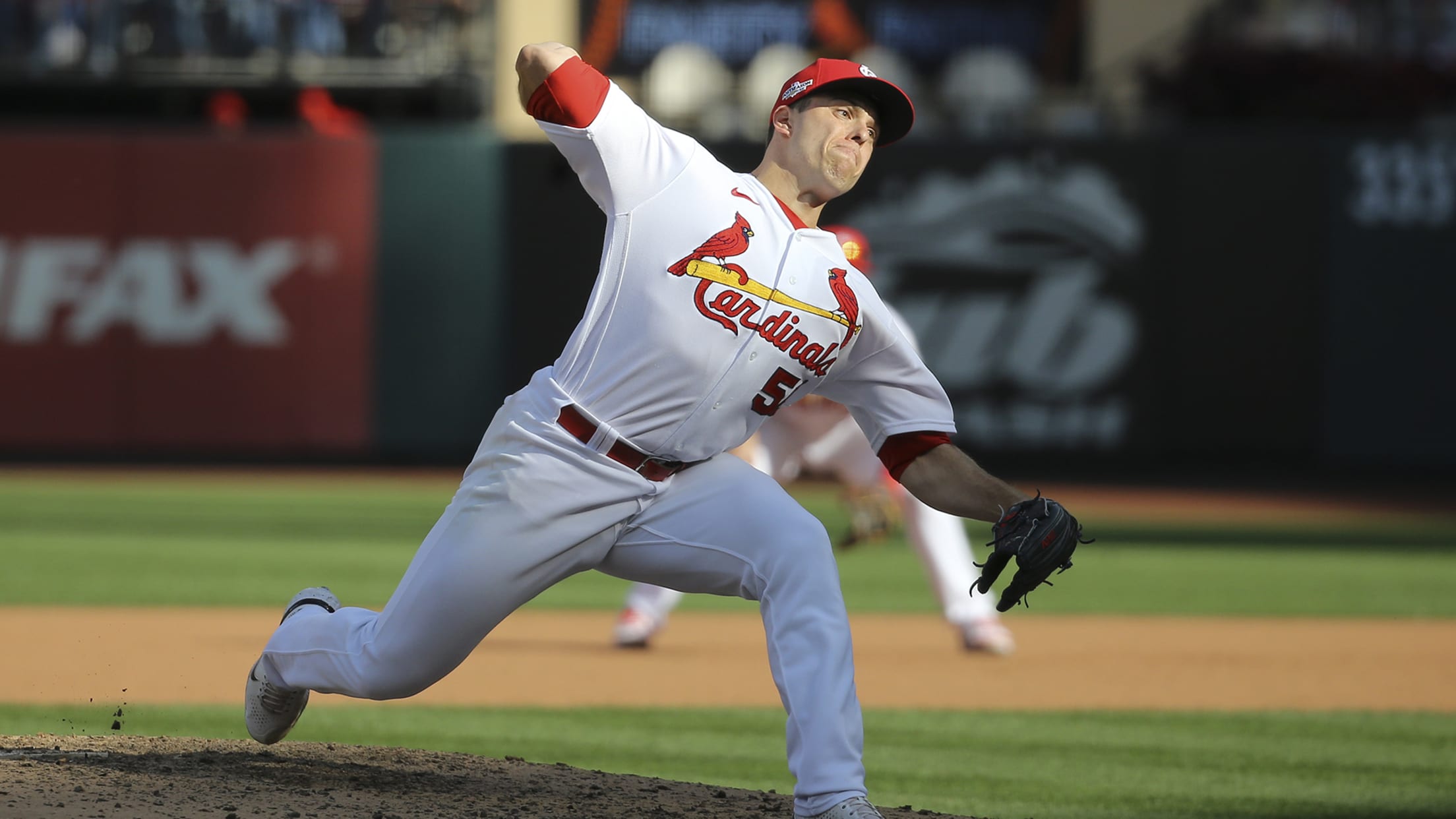 ST. LOUIS -- As if seeing All-Star closer Ryan Helsley struggle -- first with his command, then his health -- wasn't enough of a shock to their system, the Cardinals looked on mostly in stunned disbelief as everything they had worked to build over 8 1/3 innings in Game 1
Helsley exits final outing before postseason with jammed right finger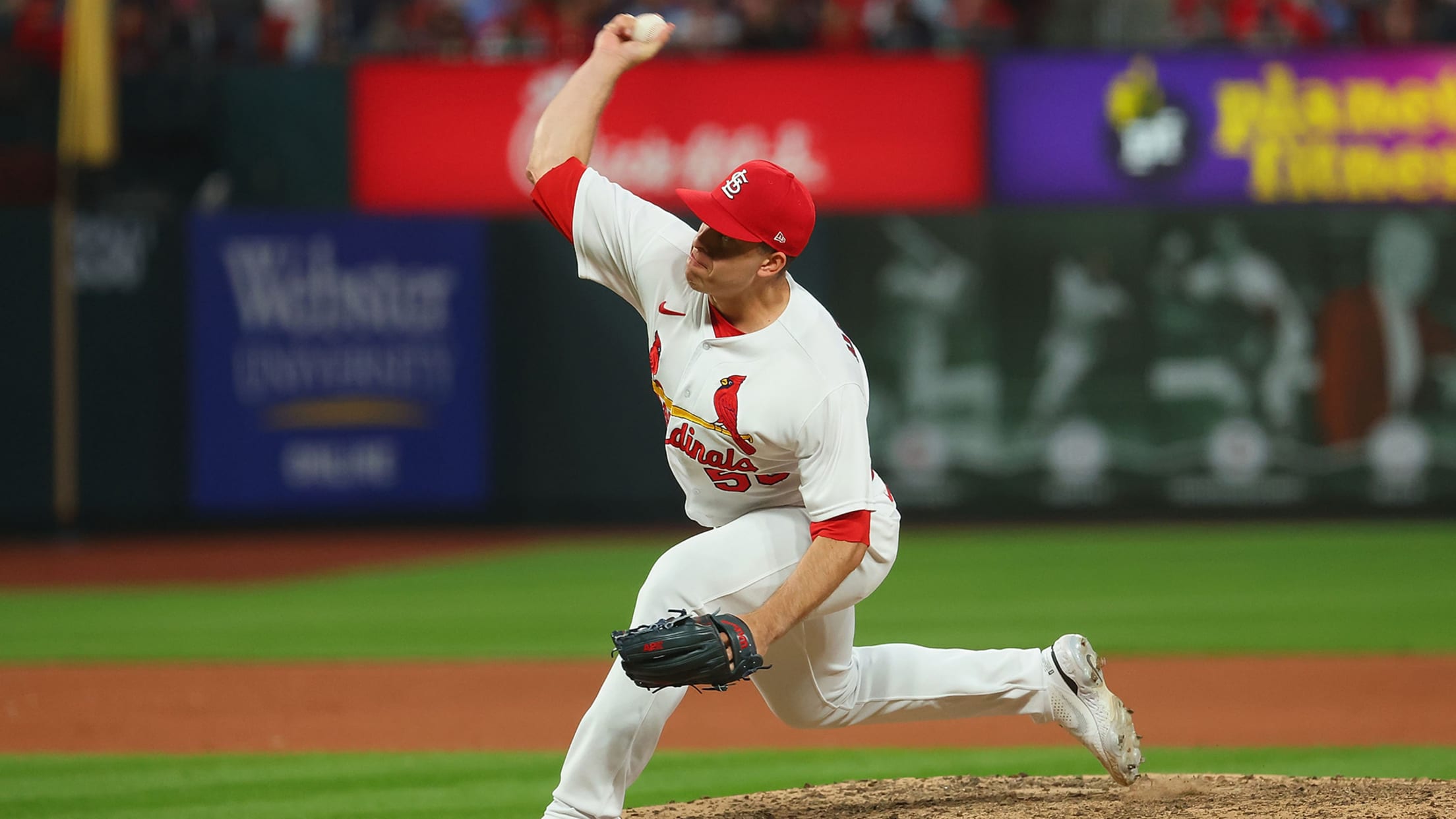 PITTSBURGH -- Scheduled to pitch one inning and then rest until the start of the postseason on Friday, Cardinals closer Ryan Helsley jammed the middle finger on his right hand following his fifth pitch in the eighth inning of St. Louis' 8-7 victory over Pittsburgh on Tuesday.
Mozeliak optimistic as Flaherty gets fiery in strong rehab start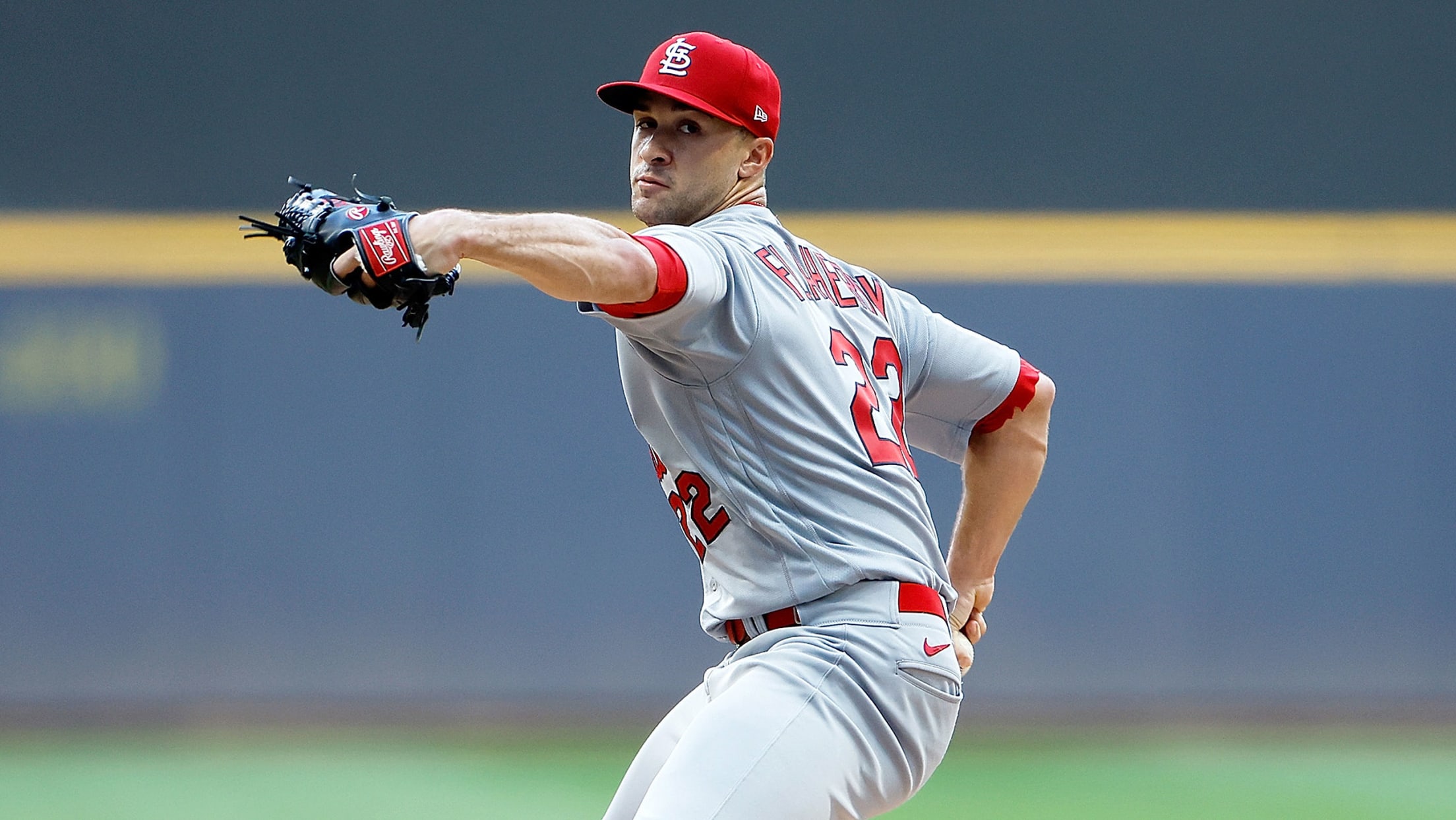 SPRINGFIELD, Mo. -- Whereas Cardinals right-hander Jack Flaherty came into Sunday's third Minor League rehab start with a workmanlike mentality, the highly competitive side of him took over in the fourth inning when Double-A Arkansas loaded the bases with two singles and a walk. That was the moment, Cardinals president
'He's feeling a lot better': Cards have timetable for Yadi's return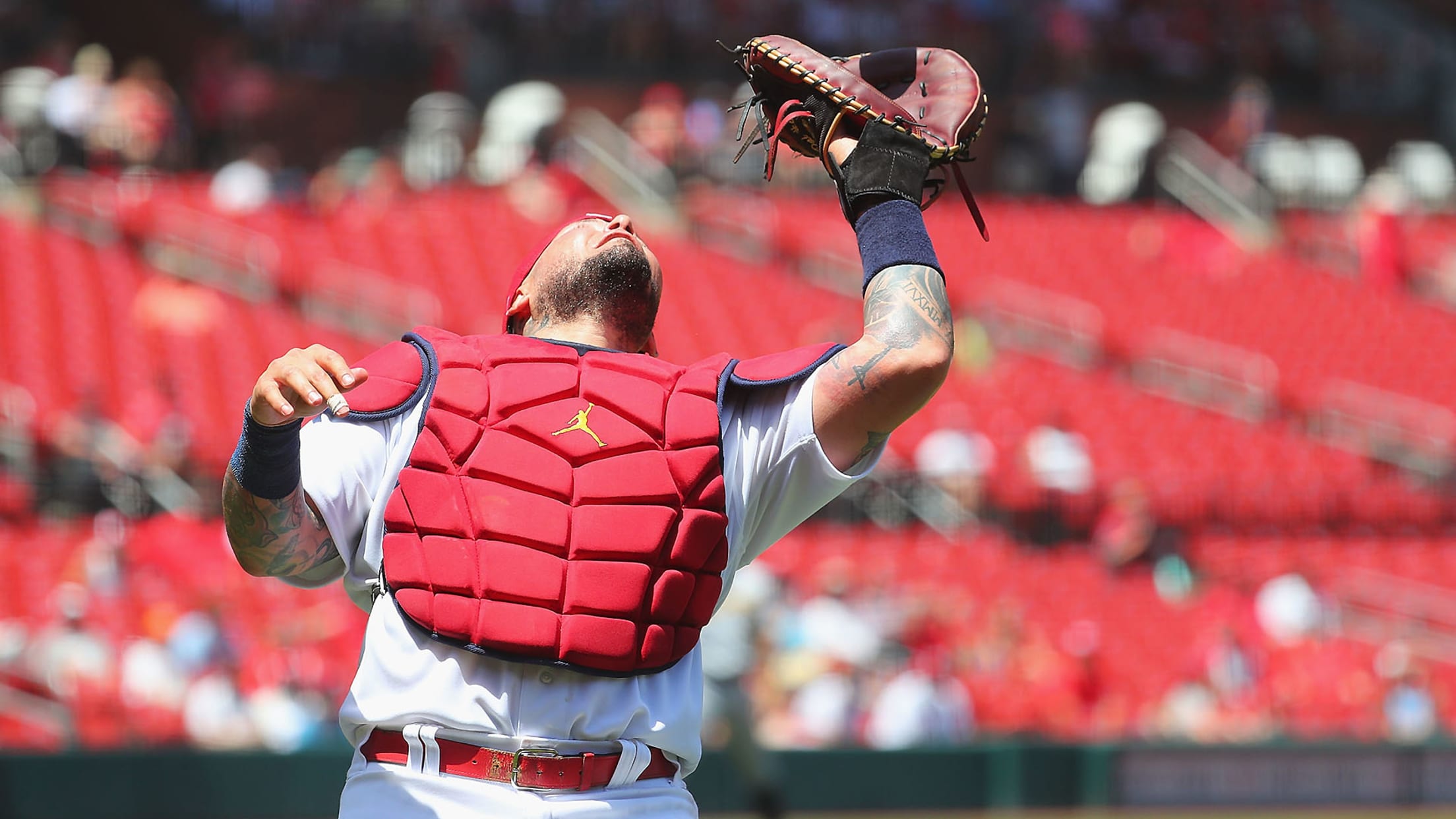 ST. LOUIS -- Uncertain for weeks as to when Yadier Molina would return from his native Puerto Rico to heal his inflamed right knee and refresh mentally, the Cardinals finally have some clarity about their veteran catcher's immediate future. Manager Oliver Marmol said that Molina will report to an unspecified
This Cards pitcher waited a long time for 1st MLB win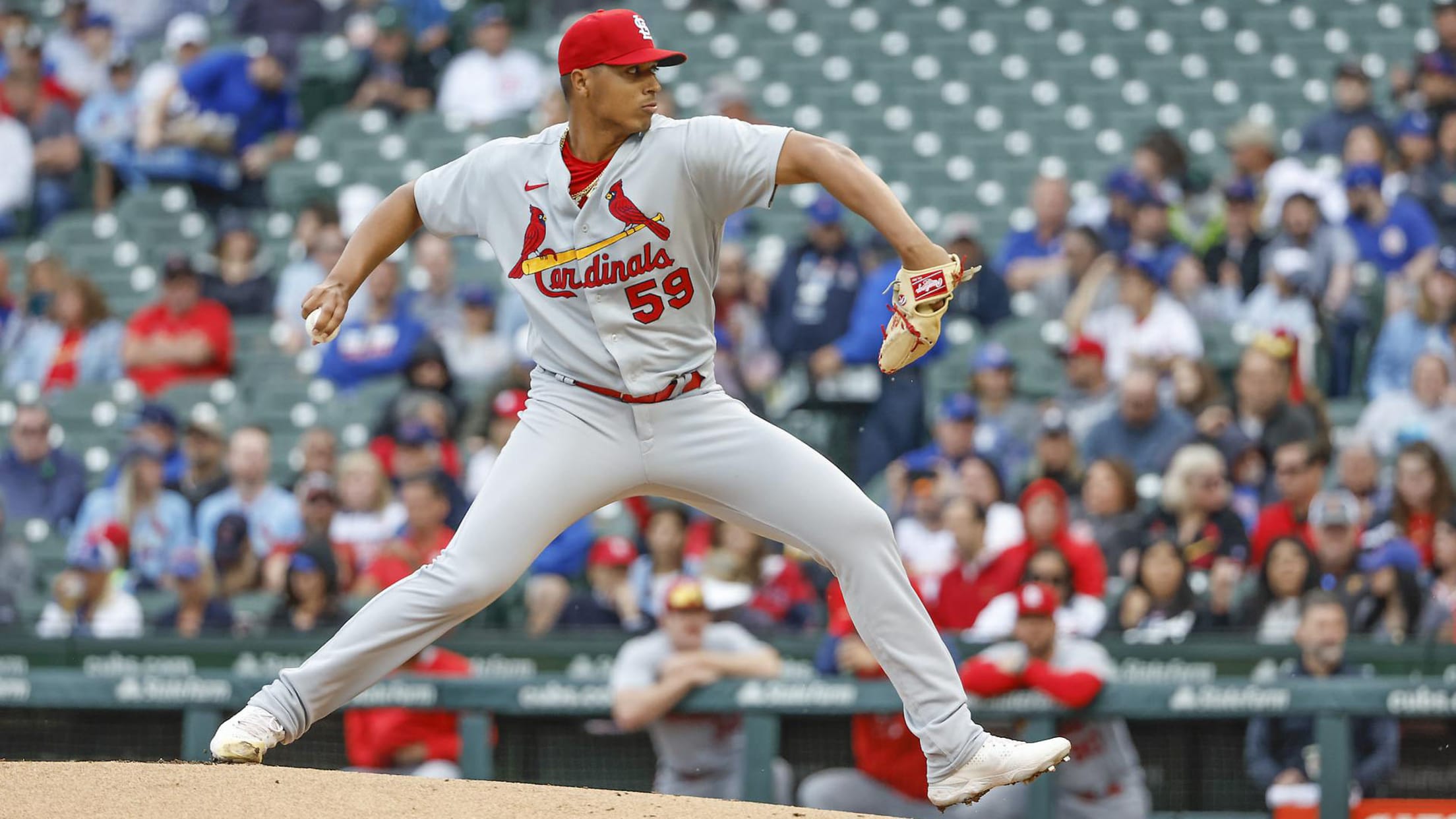 This story was excerpted from John Denton's Cardinals Beat newsletter. To read the full newsletter, click here. And subscribe to get it regularly in your inbox. With Johan Oviedo's massive 6-foot-5 frame spilling out of all sides of the laundry cart he was riding to the showers -- where Cardinals
'I will pitch again this season': Flaherty, Cards optimistic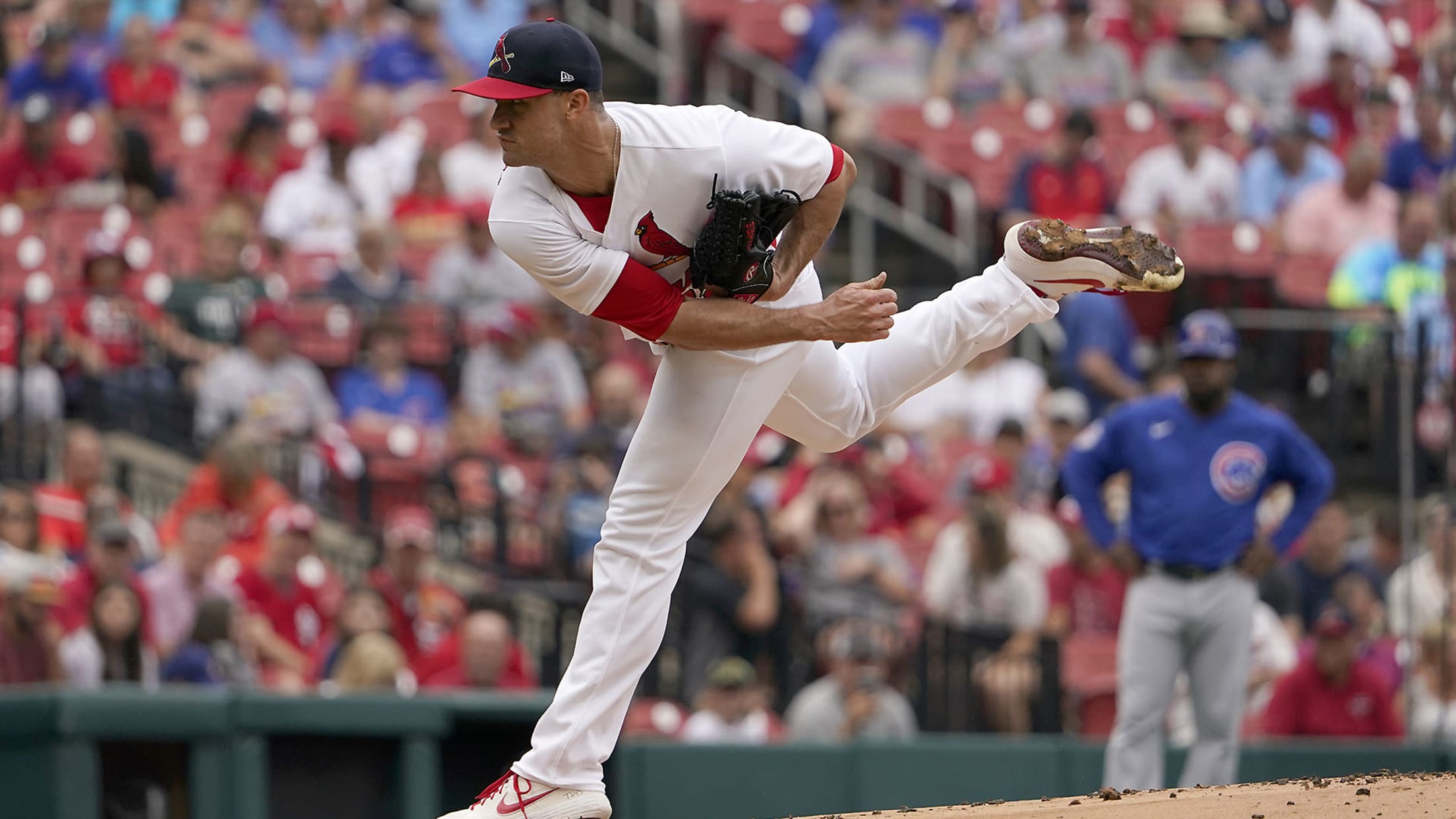 ST. LOUIS -- Patient throughout a 2 1/2-month process where Jack Flaherty used a platelet-rich plasma injection, rest and strengthening exercises to calm the inflammation in his right shoulder, the Cardinals and their former Opening Day starter unexpectedly deviated from that plan when Flaherty was named the June 15 starter.
Flaherty leaves game after two innings with 'dead arm'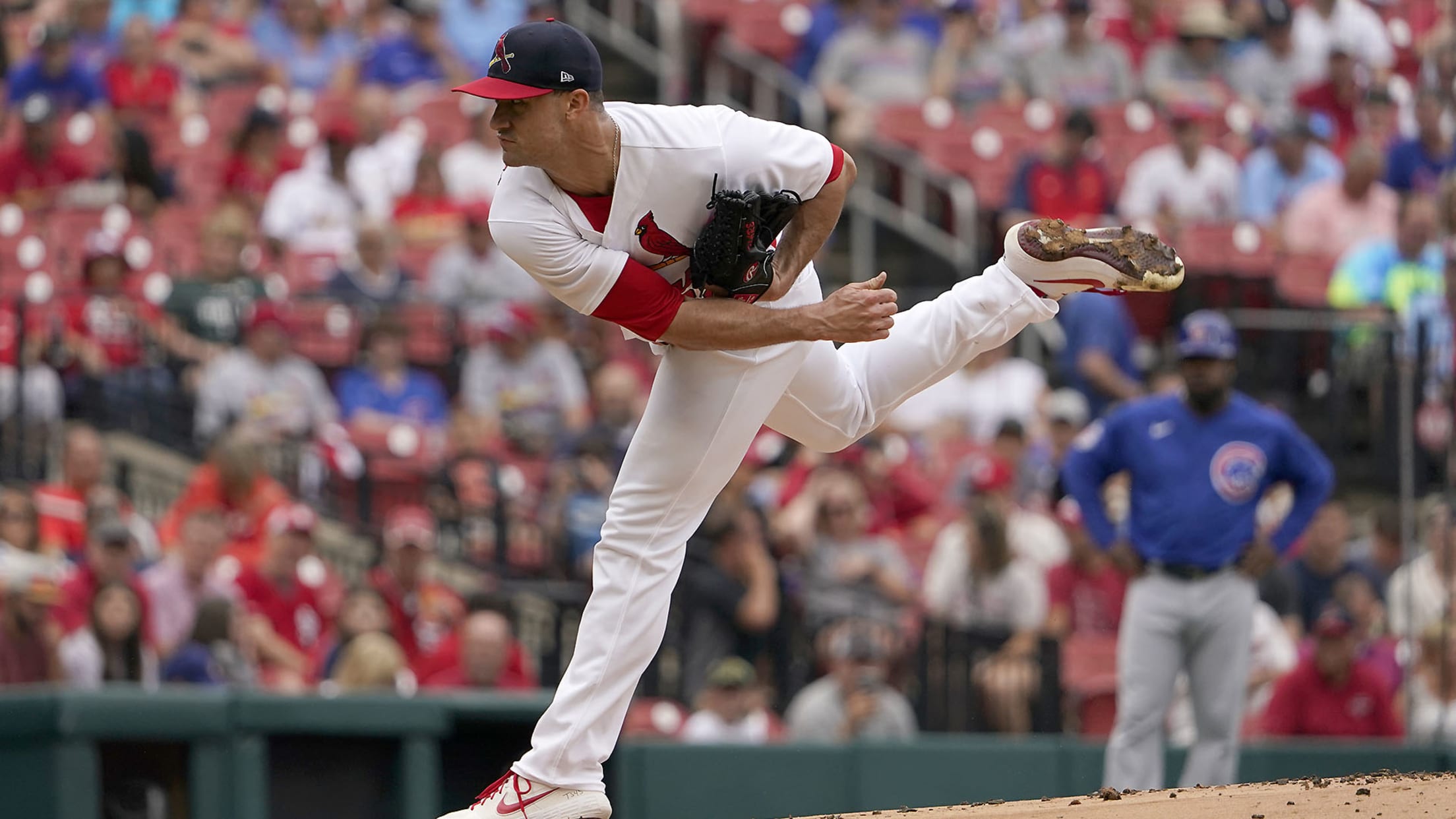 ST. LOUIS -- In a season already full of memorable moments for the Cardinals, Sunday undoubtedly qualified as the low point and proved to be a forgettable day full of loathsome losses. Within a 3-hour and 50-minute stretch Sunday, St. Louis lost starting pitcher Jack Flaherty to another shoulder injury,
Rondón picks up Cards after Matz exits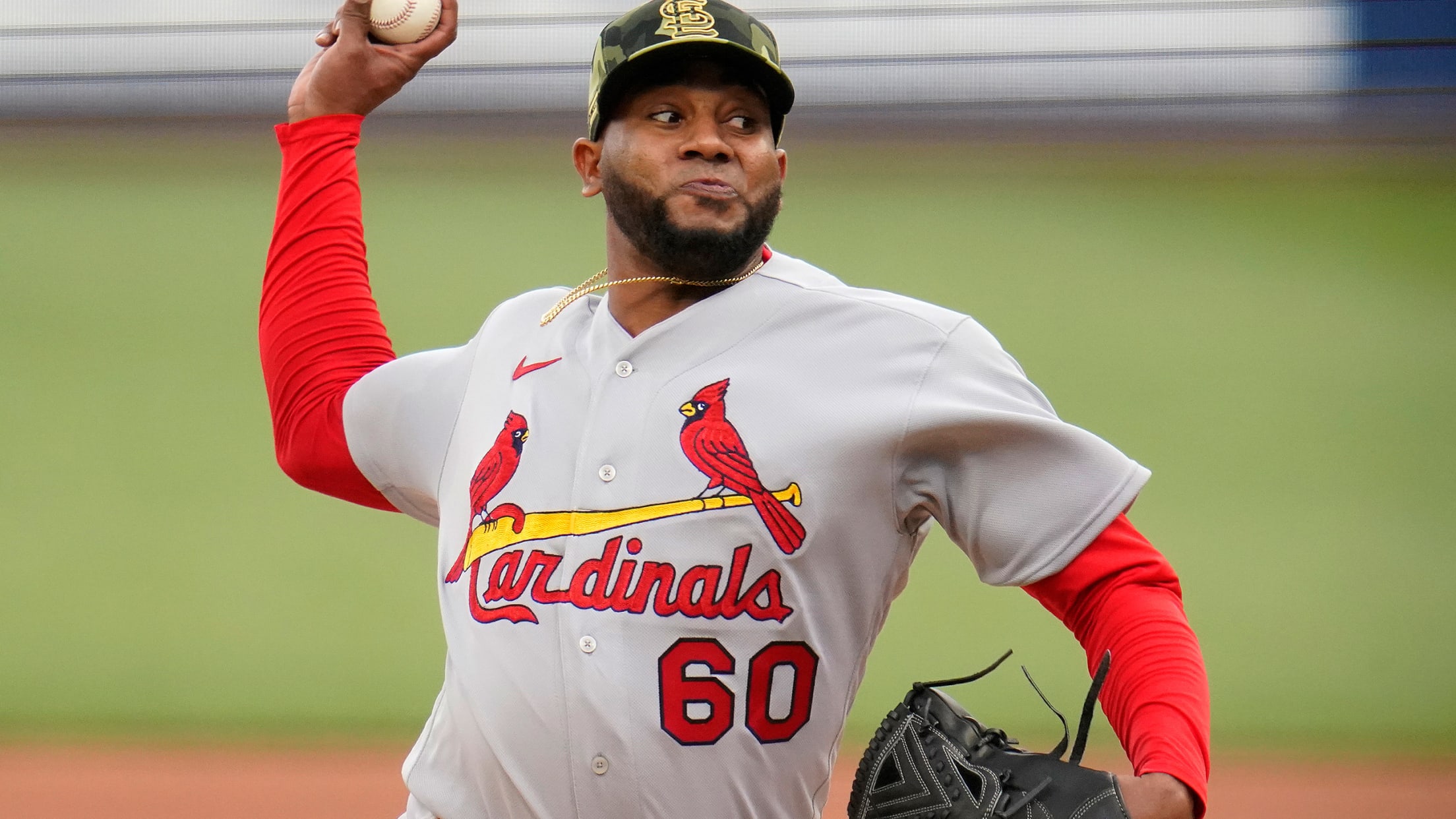 PITTSBURGH -- On a day when the Cardinals badly needed some length out of starting pitcher Steven Matz to rest a weary bullpen, they got just the opposite as the left-hander exited with left shoulder stiffness after just four pitches. Fortunately for the Cardinals, however, that was about the only
Flaherty clarifies his right shoulder injury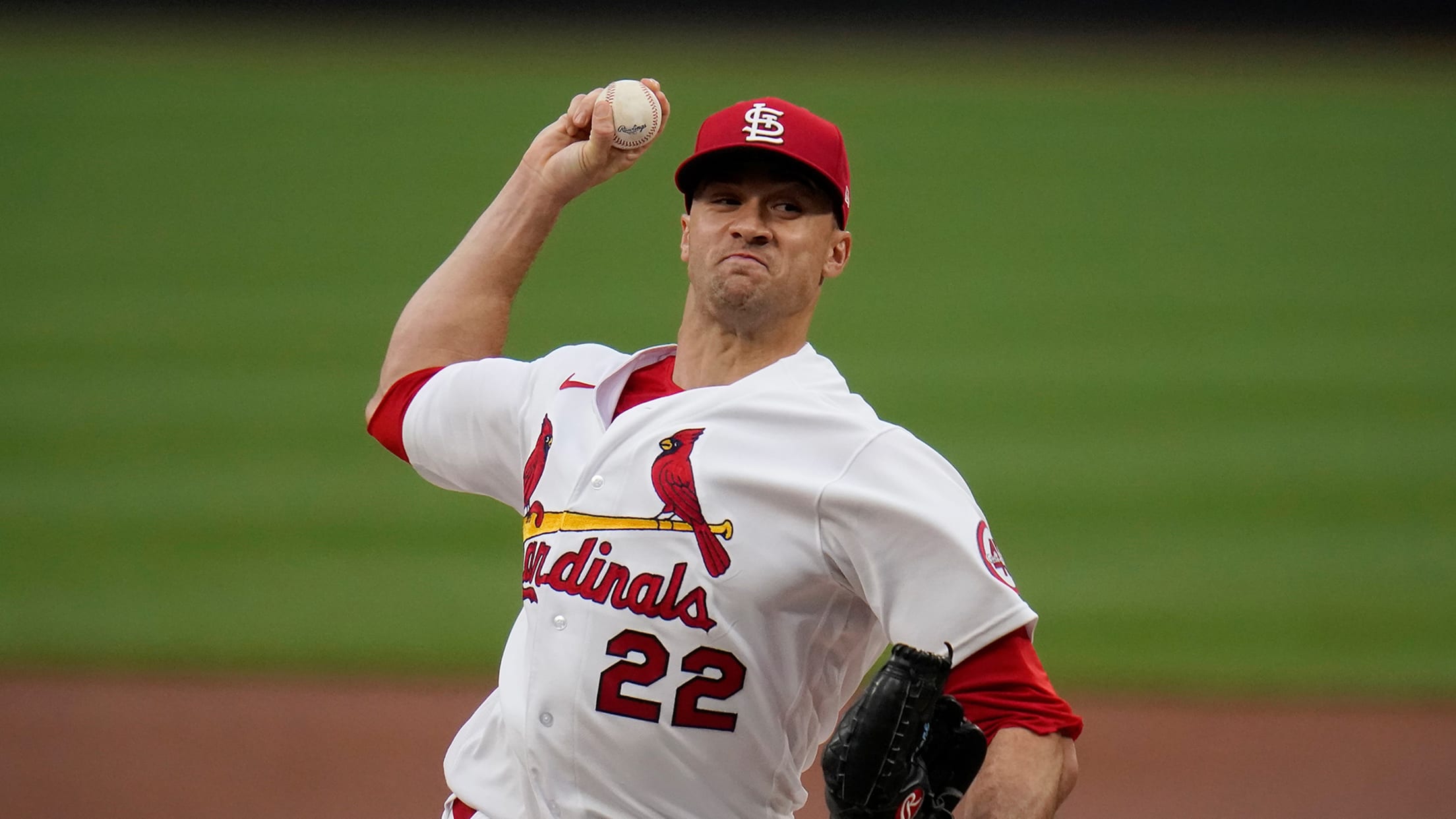 JUPITER, Fla. -- Jack Flaherty addressed his injury situation Sunday, detailing the nature of his right shoulder discomfort and outlining his rehab plan moving forward. Flaherty confirmed he was diagnosed with bursitis after receiving a platelet-rich plasma (PRP) injection, linking the inflammation to mechanical issues brought upon by the left
Notes: Flaherty (shoulder) out for 2 weeks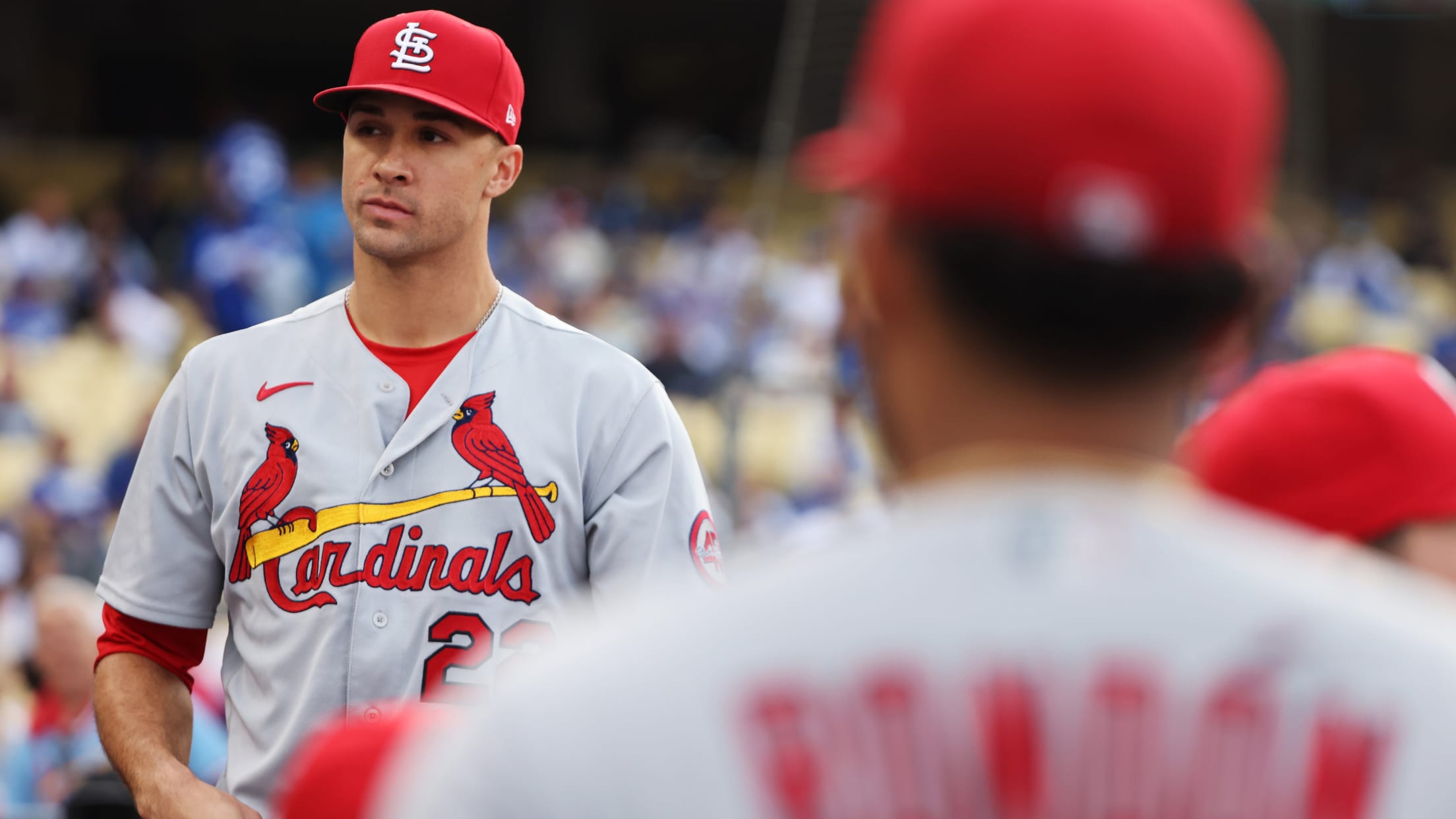 JUPITER, Fla. -- Cardinals pitcher Jack Flaherty has been diagnosed with "a small tear" in his ailing right shoulder, according to team president John Mozeliak, and the club plans to shut down the right-hander for two weeks before deciding on a course of action for his return. The tear is
Cards awaiting second opinion on Flaherty's shoulder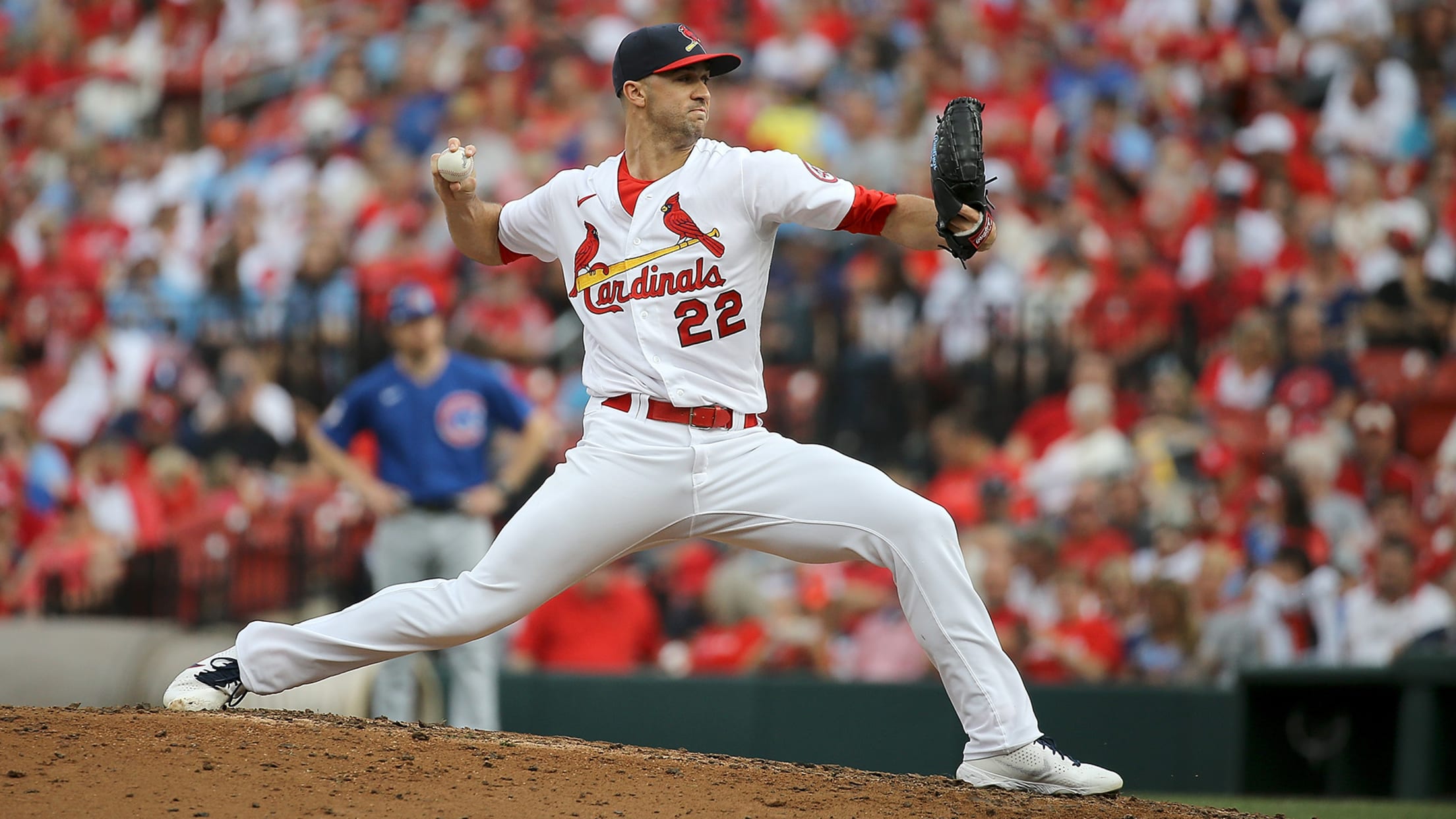 JUPITER, Fla. -- The Cardinals and Jack Flaherty are seeking a second opinion on the hard-throwing right-hander's ailing shoulder, meaning there is still no answer as to his availability for an organization that has visions of being a World Series contender. Flaherty, the Cardinals' Opening Day starter in 2020 and
Reyes (shoulder) won't be ready for Opening Day; Flaherty talks shoulder discomfort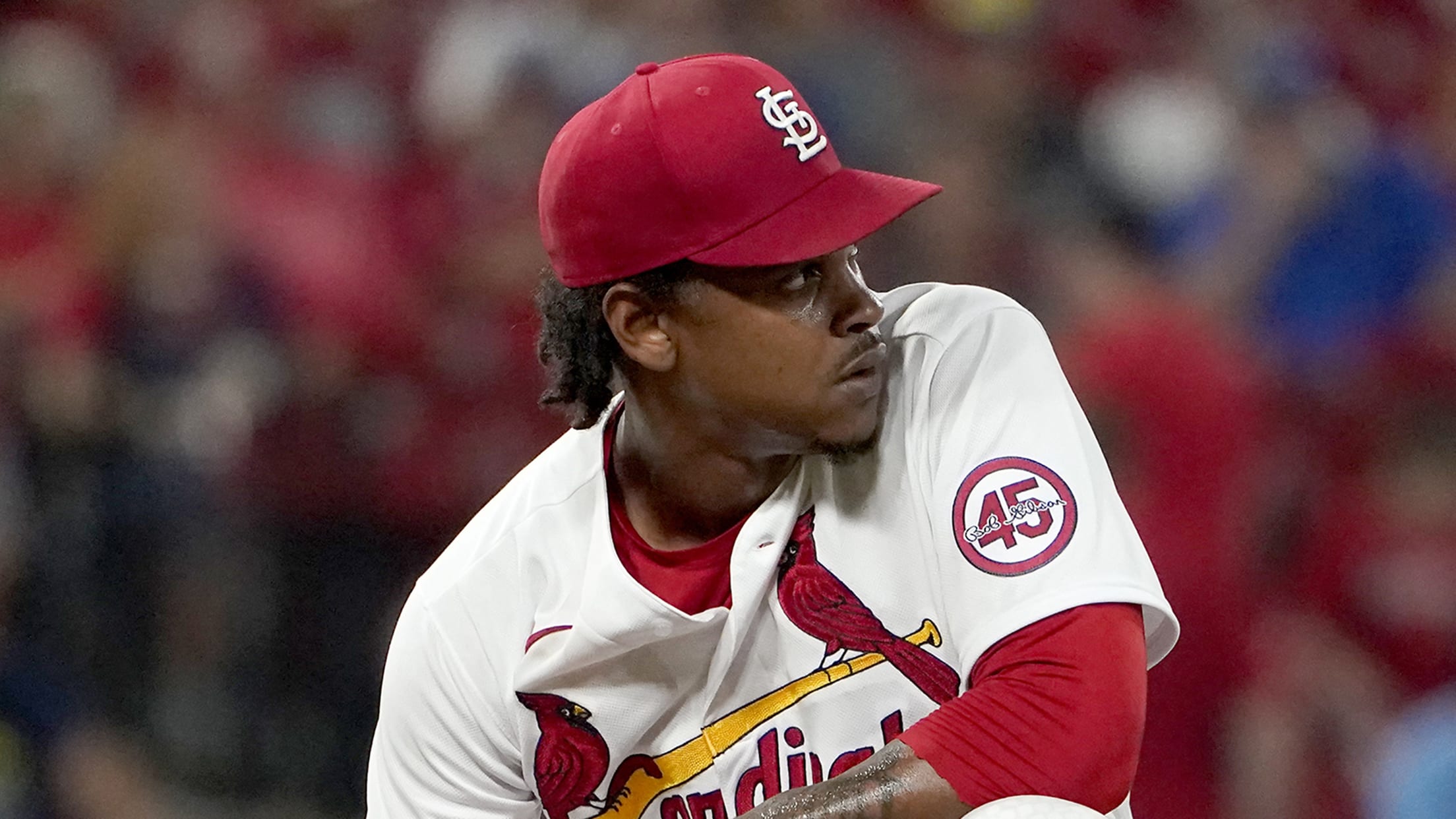 JUPITER, Fla. -- While the Cardinals are still awaiting a diagnosis and a course of action for pitcher Jack Flaherty's injured right shoulder, the club knows now for certain that former closer and hopeful starter Alex Reyes won't be ready for Opening Day. Cardinals manager Oliver Marmol announced on Wednesday
Flaherty (shoulder) undergoes exam; timeline unclear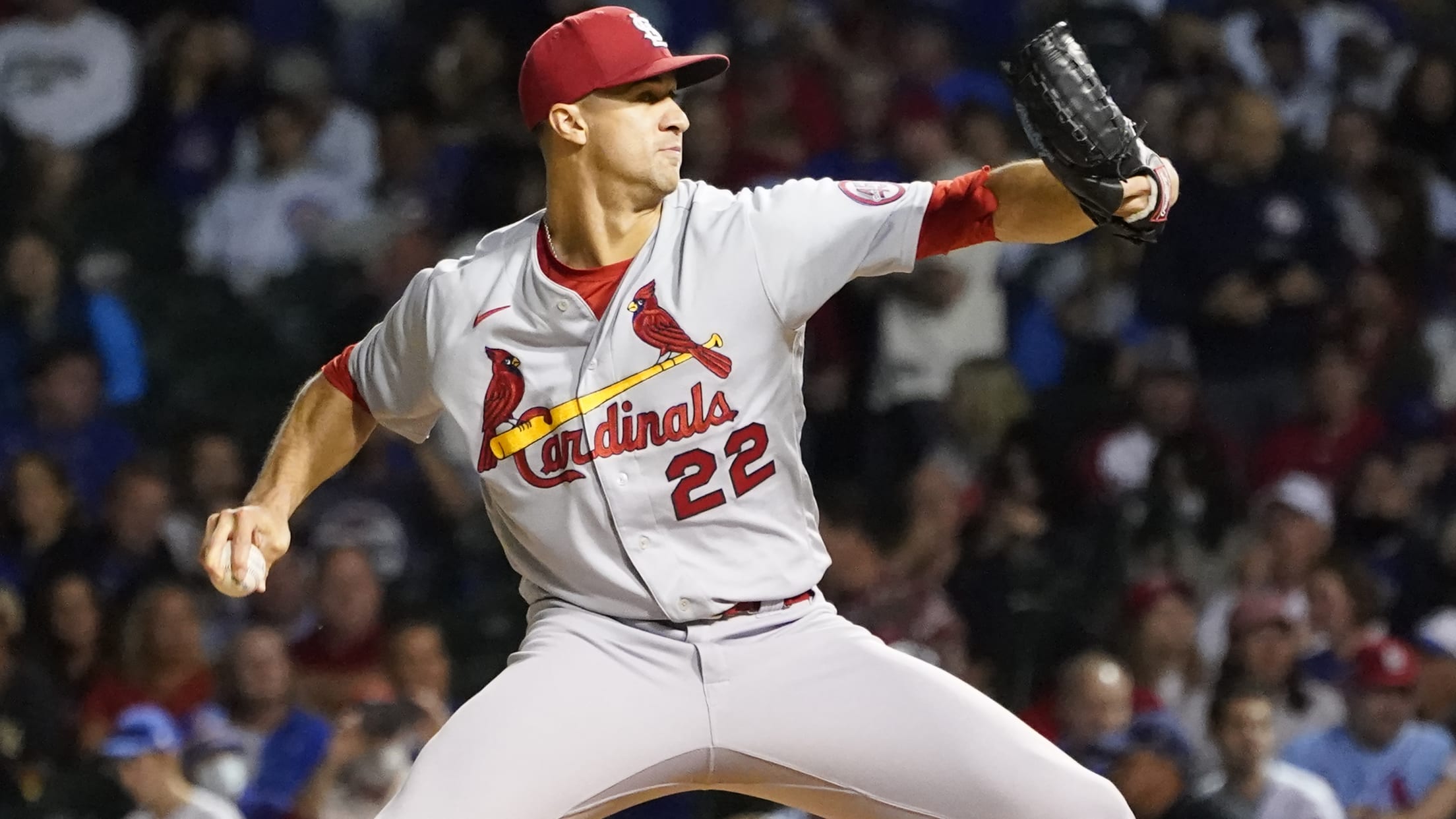 JUPITER, Fla. -- Cardinals manager Oliver Marmol said it would be easy to tell which pitchers are the furthest along in their development by how soon they threw batting practice sessions in Spring Training. So, when Jack Flaherty didn't throw in Monday's opening workout and was absent from Tuesday's second
Flaherty hopes to return by season's end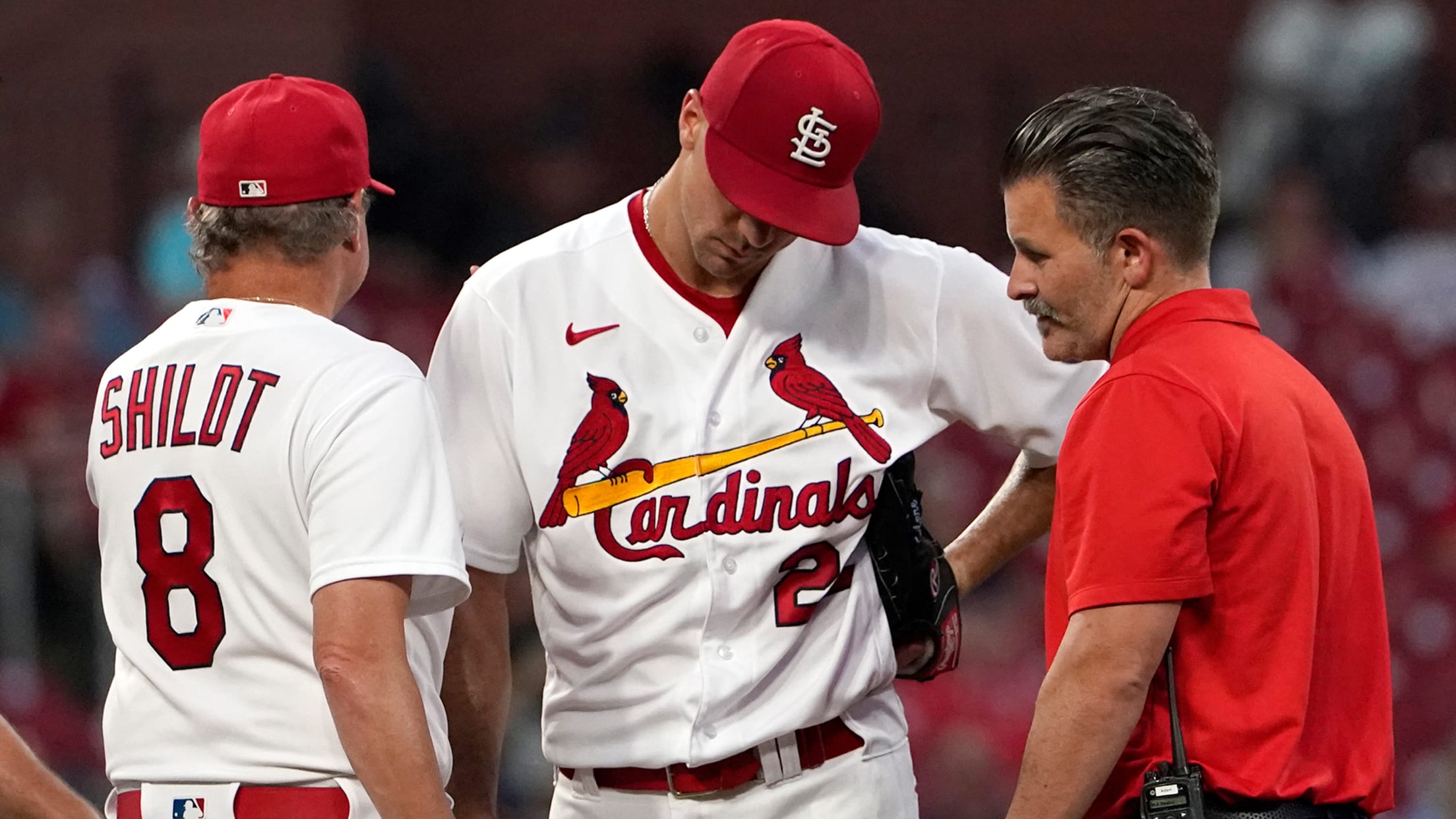 ST. LOUIS -- Cardinals ace Jack Flaherty played catch on Sunday for the first time since sustaining a right shoulder strain on Aug. 24. He did the same on Monday, before his club opened a four-game set against the Dodgers. And he'll continue to do so for as long as
'Positive news' for Flaherty; plans for closer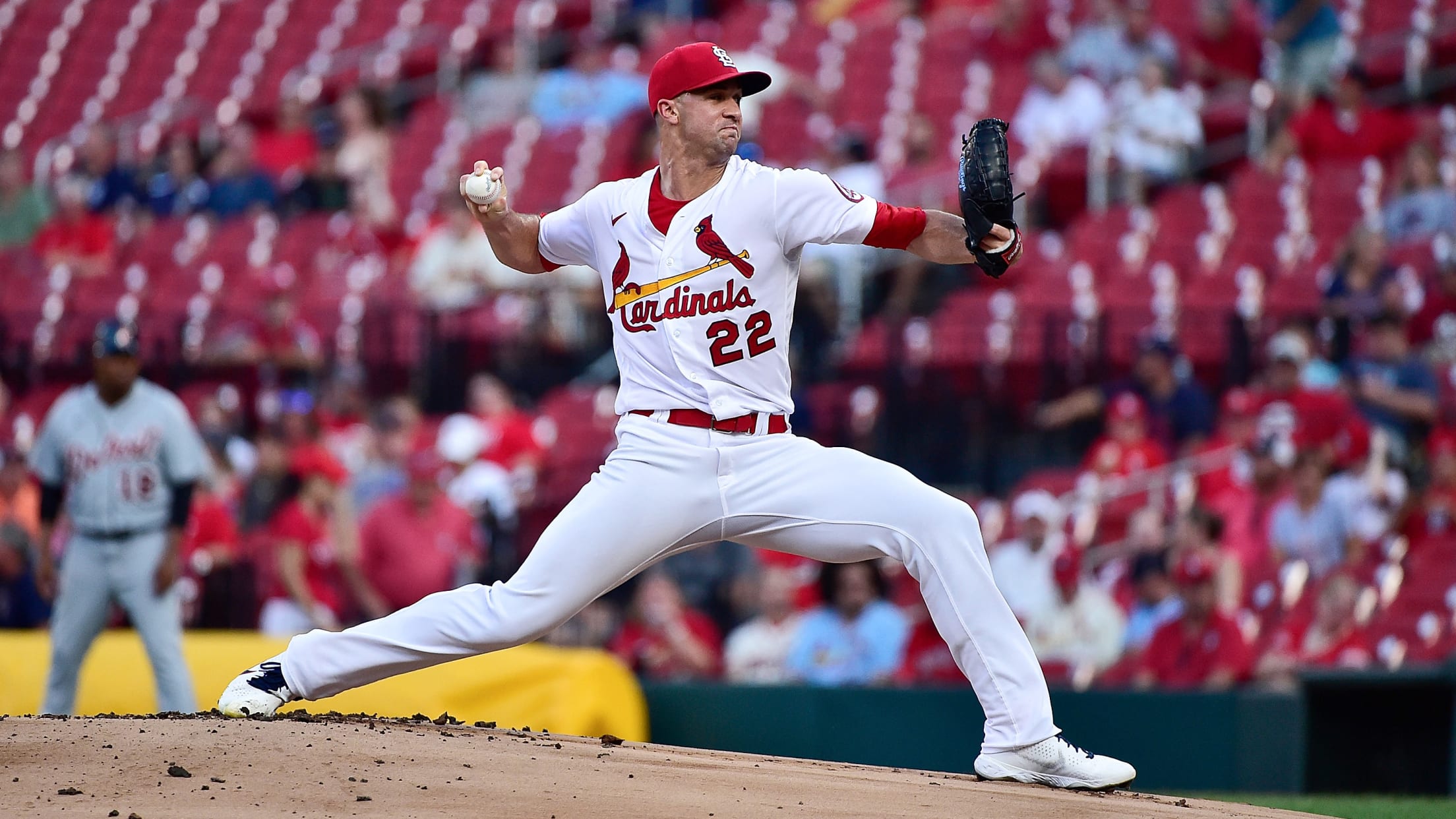 CINCINNATI -- The Cardinals received good news Monday after getting a second opinion on the right shoulder of Jack Flaherty. Their ace pitcher, who was 9-2 with a 3.08 ERA in 14 starts this season, suffered no structural damage and can recover with rest, rehab and a gradual resumption of
Flaherty (shoulder) to IL; return uncertain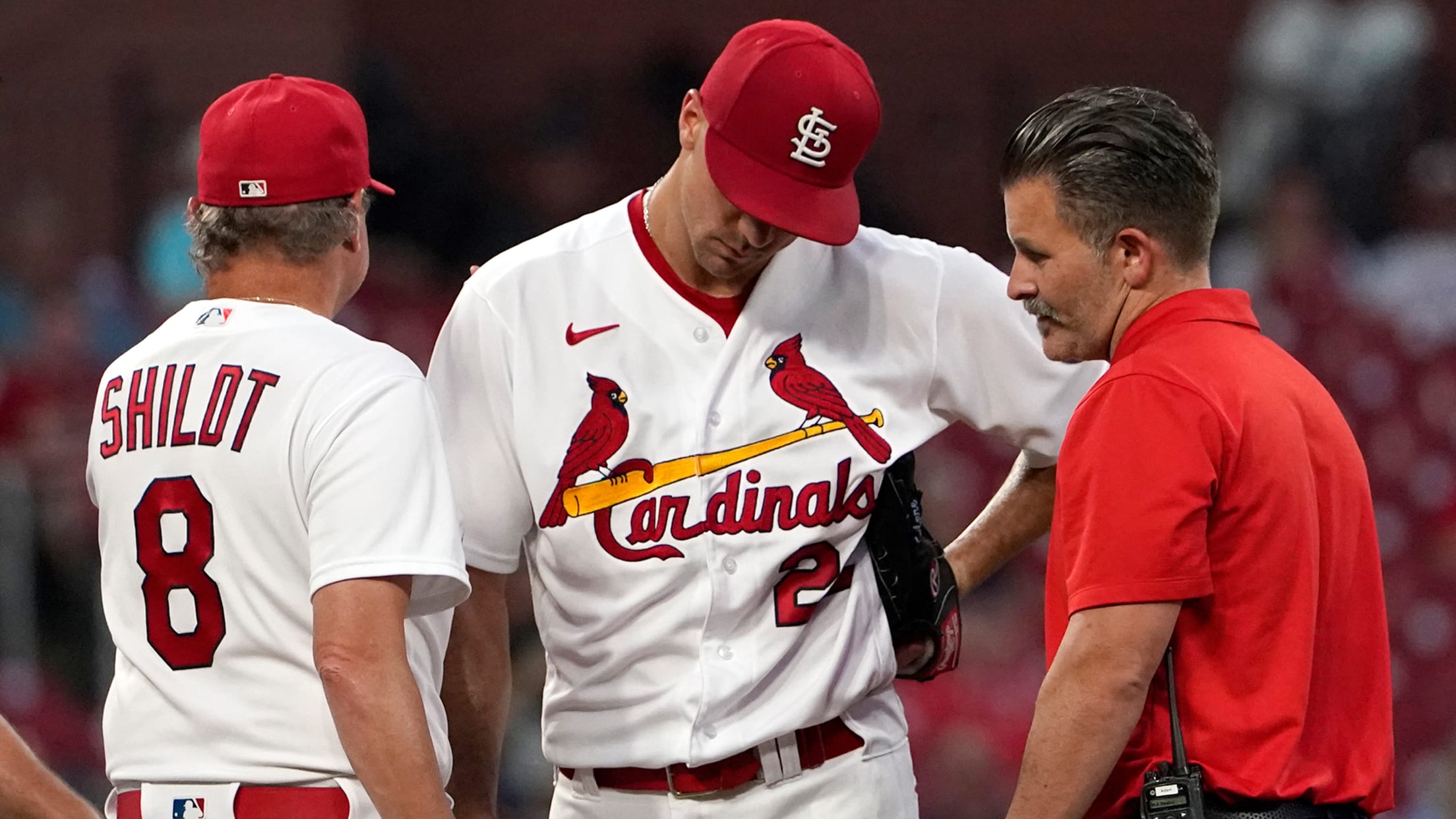 ST. LOUIS -- The Cardinals used the utmost of patience and caution with Jack Flaherty's return after 2 1/2 months away from the mound. Now the remainder of his season is uncertain. The right-hander left his start during Tuesday's 4-3 loss against the Tigers after just two-plus innings (46 pitches,
Cards lose series opener, Flaherty (shoulder)
Shildt: 'There's some concern when your ace has to go down again'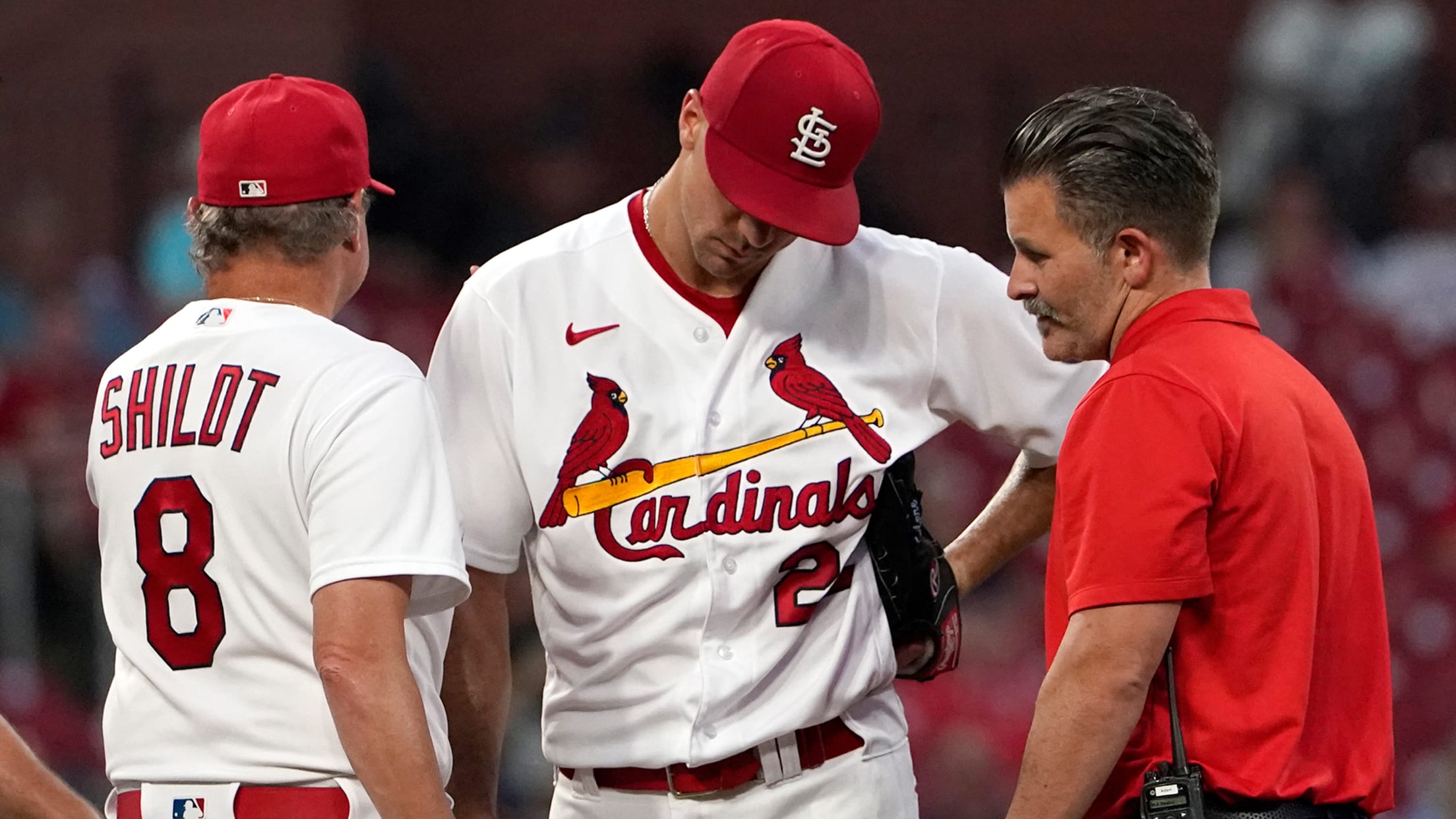 ST. LOUIS -- The Cardinals used the utmost of patience and caution with Jack Flaherty's return after 2 1/2 months away from the mound. Now his future once again looks uncertain. The right-hander left his start during Tuesday's 4-3 loss against the Tigers after just two-plus innings (46 pitches, 25
Candidates to step up for Helsley
Fernández achieves rare feat; Cards to honor Brock and Gibson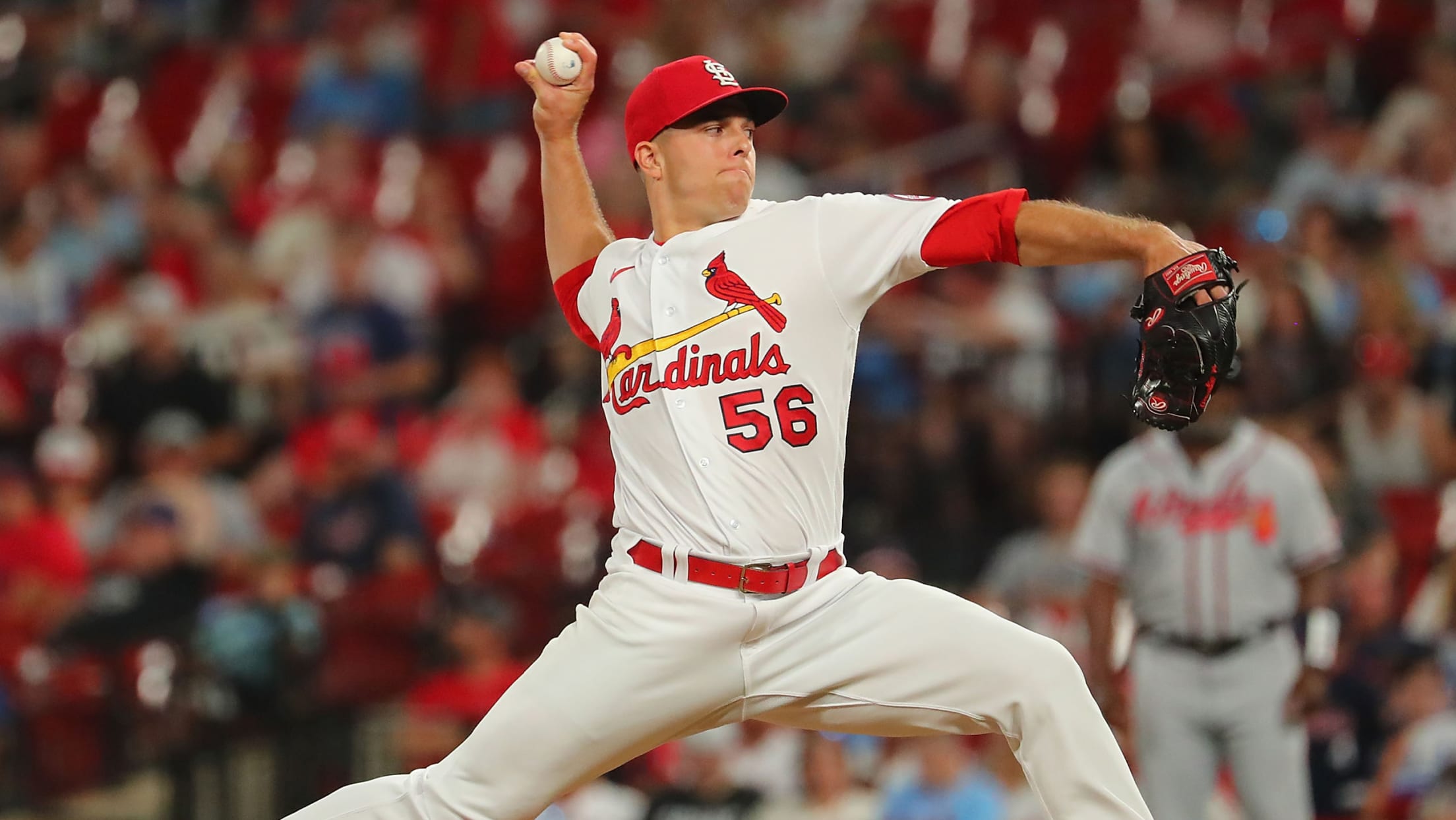 ST. LOUIS -- The Cardinals will need to try to make some magic happen without their Houdini. Right-hander Ryan Helsley, one of the Majors' best relievers in stranding runners, was placed on the 10-day injured list prior to Friday's series opener against the Pirates with a right elbow stress reaction,
Kim set for first career Minors rehab game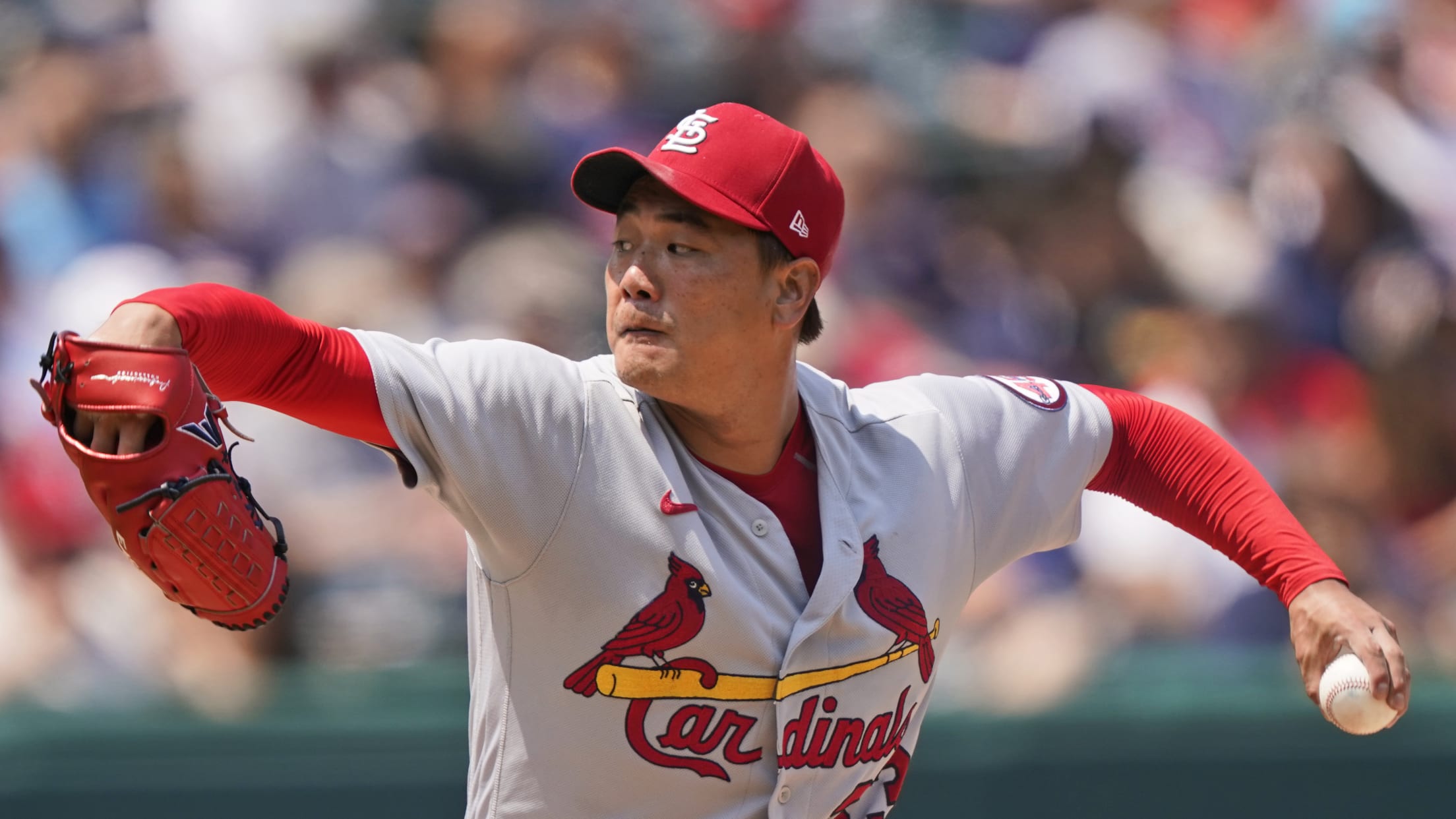 ST. LOUIS -- Ever since Kwang Hyun Kim first arrived in the United States in December 2019, it's been a laundry list of firsts: His first time playing in the Majors, his first time living overseas away from his family and his first time going through the grind of 162