ENJOY THE BEST OF CARDINALS BASEBALL IN CARDINALS MAGAZINE
GET THE COOLEST T-SHIRT OF 2021 – YOUR GIFT WITH A TWO-YEAR SUBSCRIPTION TO THE PREMIER SOURCE OF IN-DEPTH, INSIDE STORIES ON THE CARDINALS!
Since 1992, generations of Cardinals fans have turned to Cardinals Magazine for exclusive coverage, unmatched variety and the definitive look at the present, past and future of their favorite team. Join the legion of subscribers across 50 states and six countries who look to Cardinals Magazine for the best coverage of all-things-Cardinals.
This fall, you can select one of the following three incentives with your subscription:
Sign up for a two-year subscription and we'll send you the best T-shirt in baseball – a super-soft tribute "T" celebrating Cardinals legends Lou Brock and Bob Gibson!*
Purchase a one-year subscription and receive a voucher for two tickets to a Cardinals home game in 2022.**
Become a two-year subscriber and receive two vouchers for two tickets each.
Your subscription will start with our upcoming issue in October.
Cardinals Magazine subscribers also enjoy several additional benefits:
A 25-percent discount (plus FREE shipping) on the 2021 Cardinals Yearbook
Automatic entry into our expanded Subscriber Rewards Program, featuring more chances to win fantastic prizes like autographed memorabilia, premium promotional giveaways (think replica jerseys, bobbleheads and replica rings), ticket vouchers and much more!
Access to exclusive subscriber-only email and special postcard offers throughout the year.
TO ORDER: Click the green buttons here, call 314.345.9000, or download and mail this ORDER FORM.
GIFT LETTER: CLICK HERE to download a PDF.
VINTAGE COLLECTION: Explore our library of past editions dating back to 1992! CLICK HERE
FOLLOW US ON TWITTER: Find us @CardsMagazine to receive breaking news, one-of-a-kind insight, special offers and much more all year long!
QUESTIONS: Check out the FAQs or send an email to [email protected]
*The next round of t-shirts will ship this fall. The shirts are available in four sizes: medium, large, XL and XXL.
**Vouchers will mail 2-3 weeks from date of purchase. They can be redeemed online starting in spring 2022 at cardinals.com/voucher.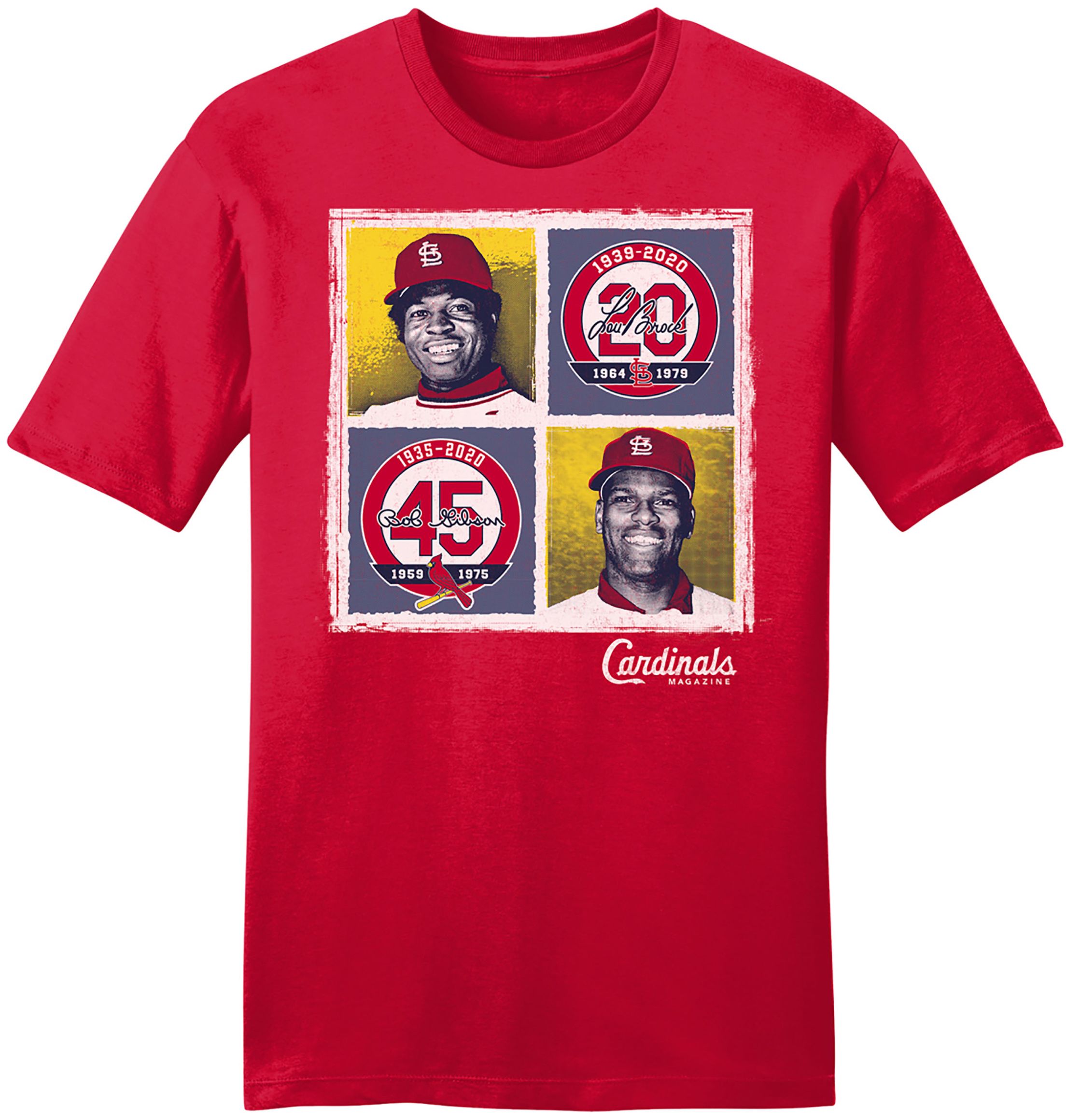 T-Shirt Subscription Special
2 YEARS - 12 ISSUES - $72
Available in 4 Sizes