Top 10 moments of Keith Hernandez's career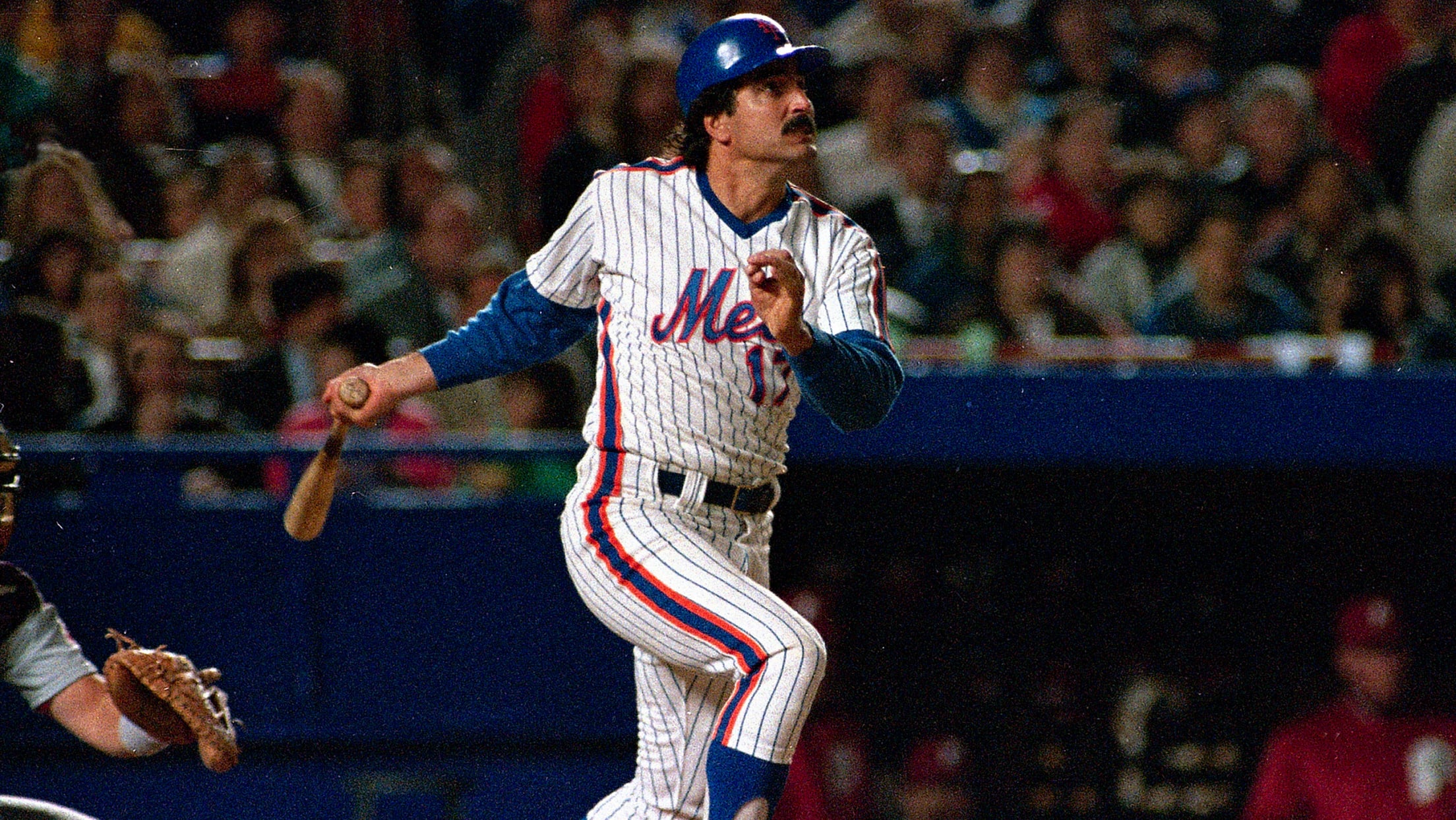 NEW YORK -- Few baseball players have managed not only to maintain their popularity over the decades, but to grow it the way Keith Hernandez has. Multiple generations have come to adore Hernandez, from the Cardinals and Mets fans that watched him in his prime to the millions who knew
Ranking the best rotations in Cards history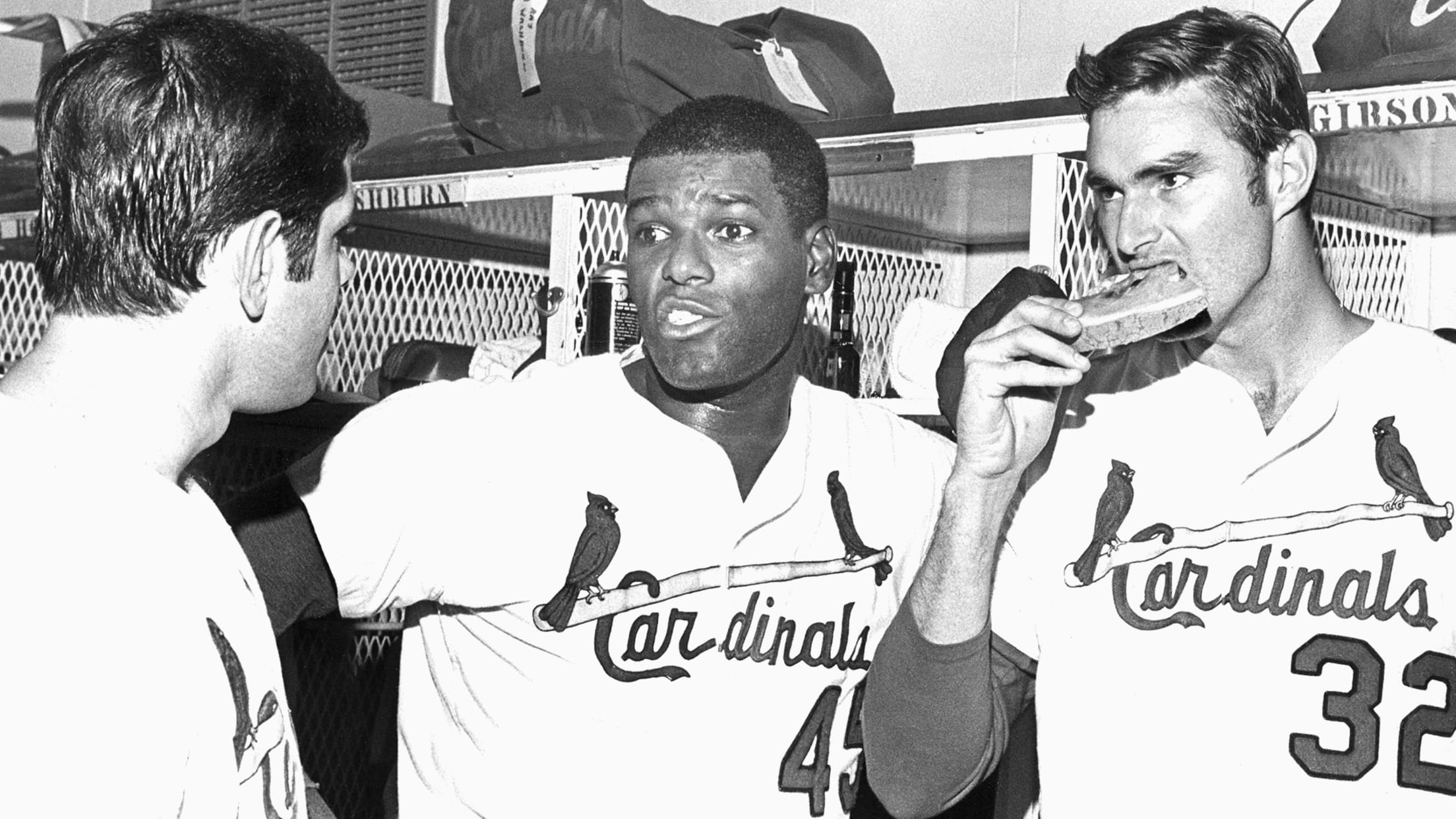 The Cardinals franchise is rich in its pitching history, from some of the greatest to ever throw off a mound to others who put together singularly sensational seasons in St. Louis amid just one stop in their careers. Numerous Hall of Famers -- Bob Gibson, Dizzy Dean and Steve Carlton
Wizardry: Ozzie Smith's top 10 career moments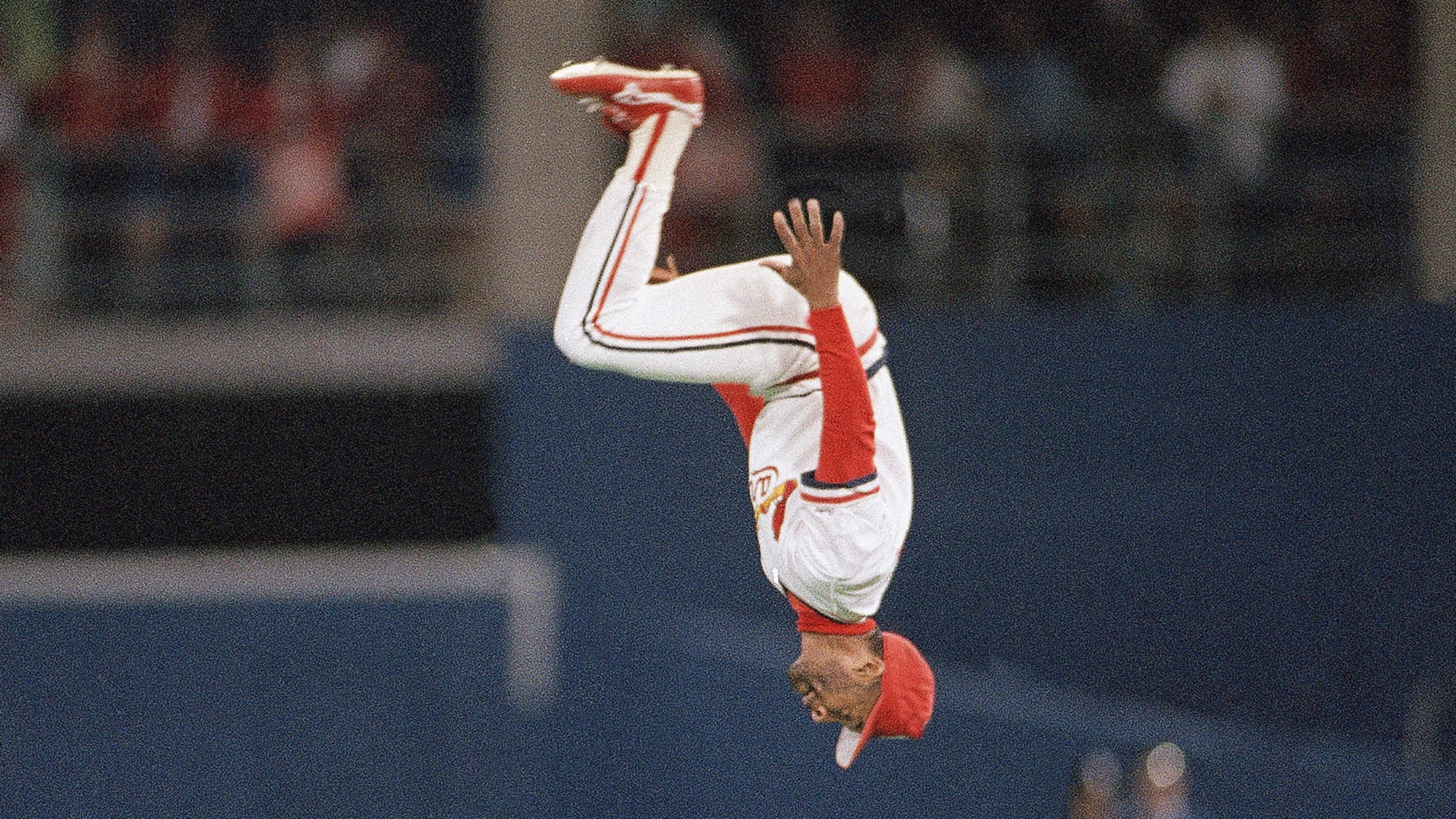 When Ozzie Smith performed backflips while heading to his position before the start of Cardinals home openers, postseason contests and All-Star Games, it was as if he were saying, "Let the fun begin." Watching Smith sustain defensive wizardry at shortstop was indeed fun for his multitude of aficionados, whom he
When the Wizard became a Cardinal
40 years ago, trade with Padres nearly fell through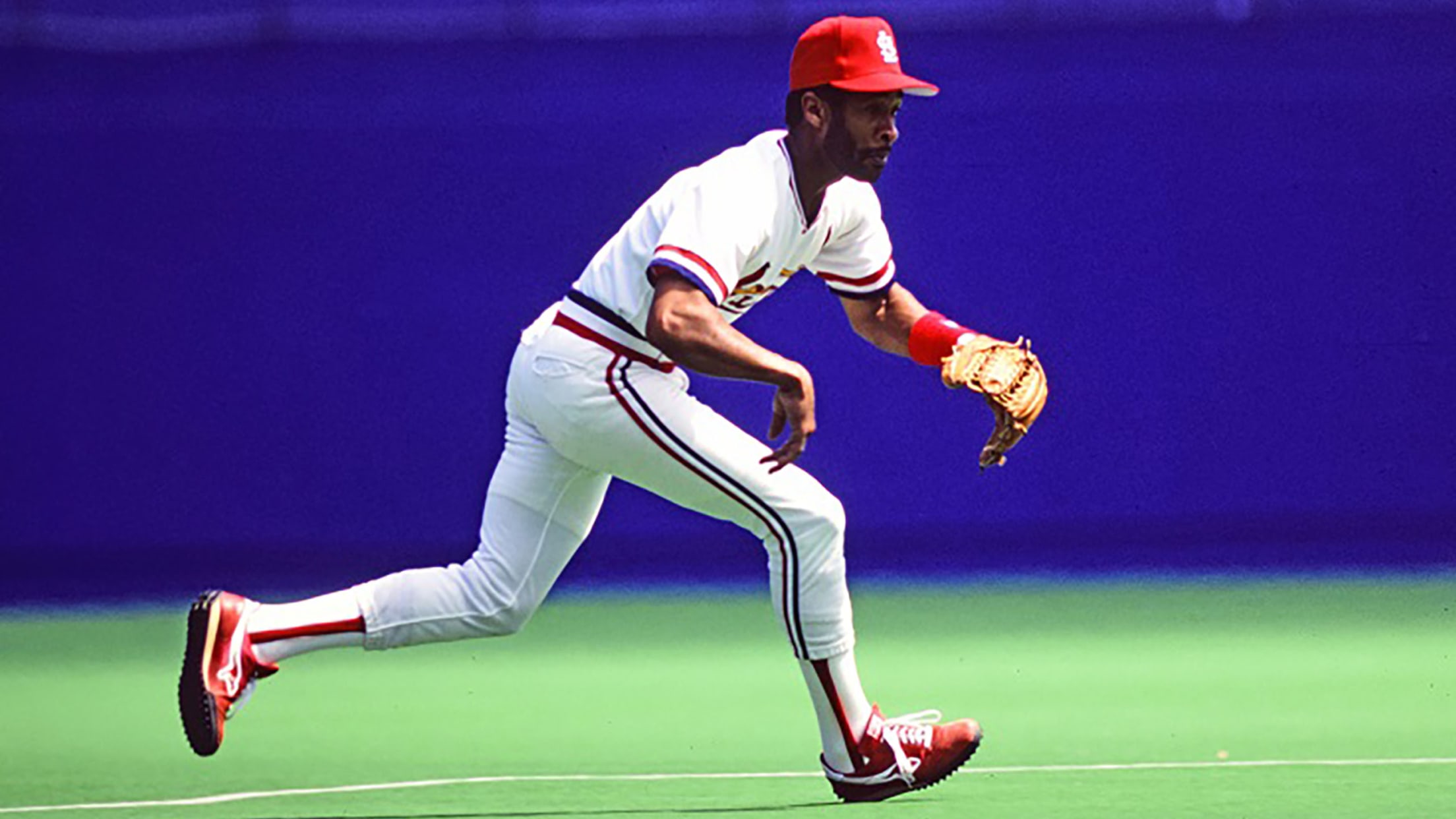 Ozzie Smith and the Cardinals fit together as seamlessly as a slick double-play combo. The legendary shortstop wears a St. Louis cap on his Hall of Fame plaque, and his No. 1 jersey is retired by the team. Even his Twitter handle (@STLWizard) pays tribute to his longtime home. But
These players toed both sides of Cards-Cubs
Long list of greats have played for each faction of historic rivalry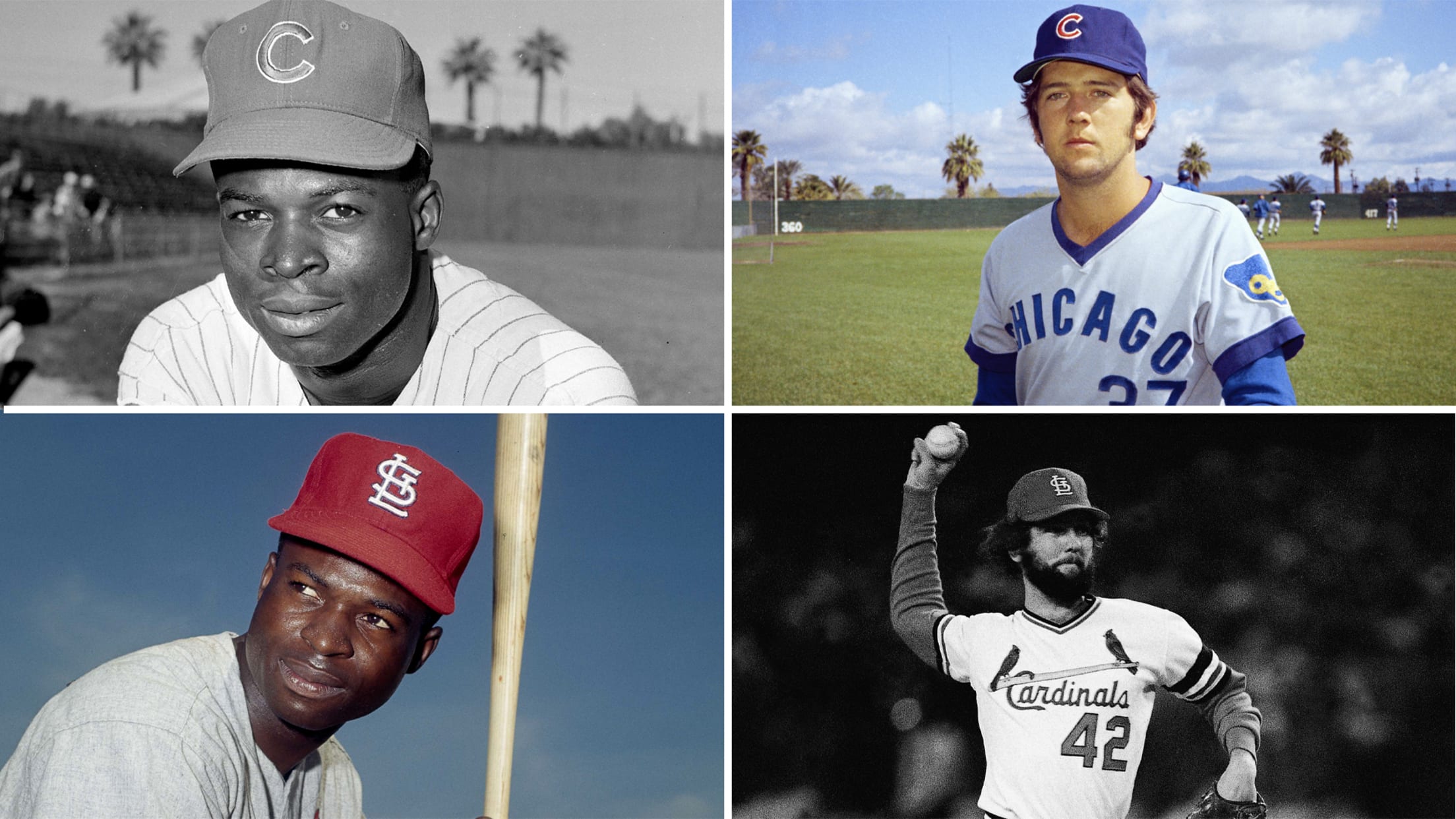 The rivalry between the Cardinals and the Cubs is more deep-seated than its novelty has to be stated. The Lou and the Windy City hold a special place in each other's hearts in that the space is rather void of positivity. Some all-time great games, matchups and moments have been
This is the Cards' all-time single-season team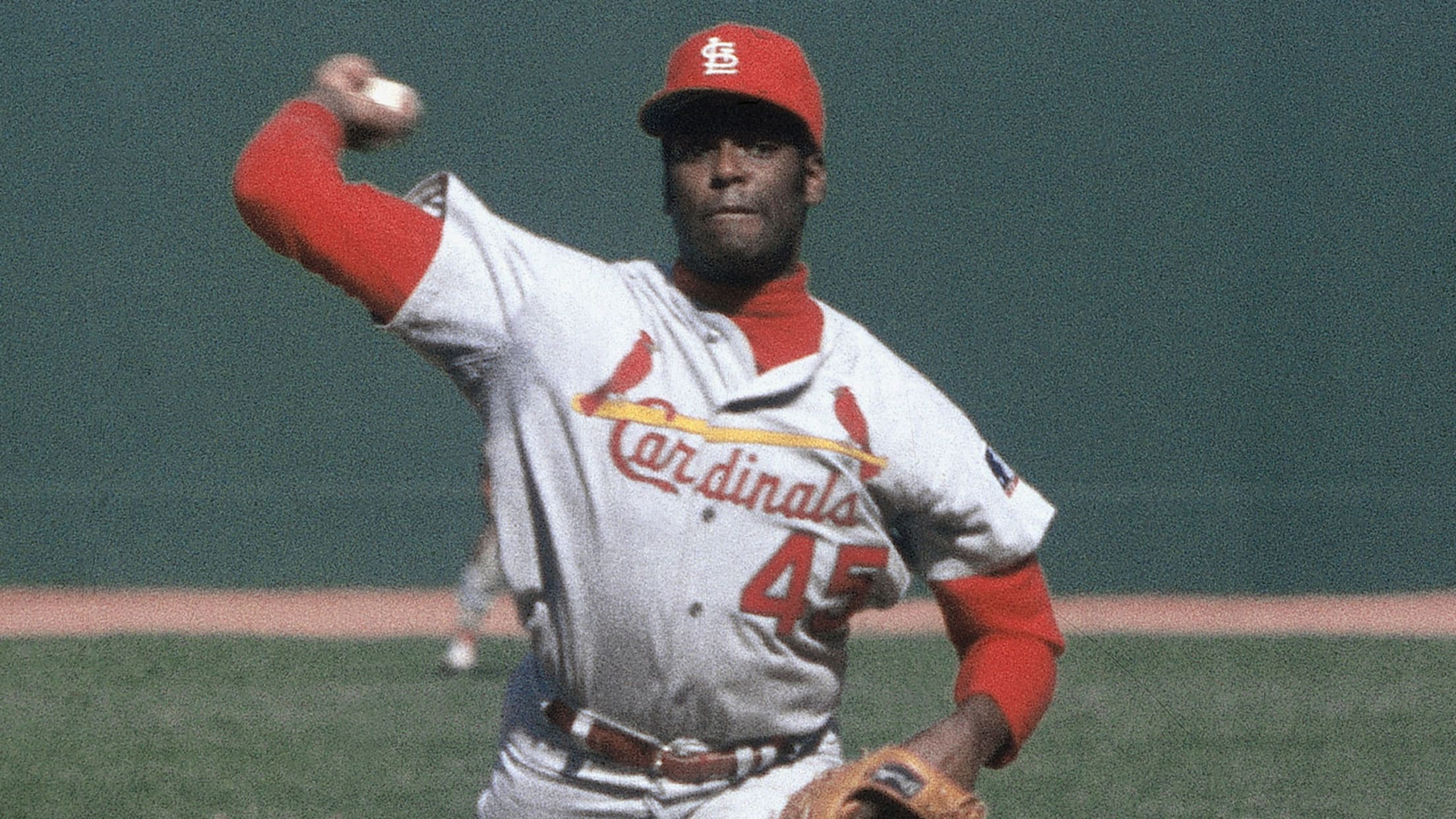 ST. LOUIS -- Much has been written about an all-time Cardinals lineup. There's Bob Gibson on the mound, Stan Musial in the outfield, Albert Pujols at first. Ozzie Smith anchors the infield at shortstop. All of the all-time greats are on those lists, based on their long careers in St.
10 biggest trades in Cardinals history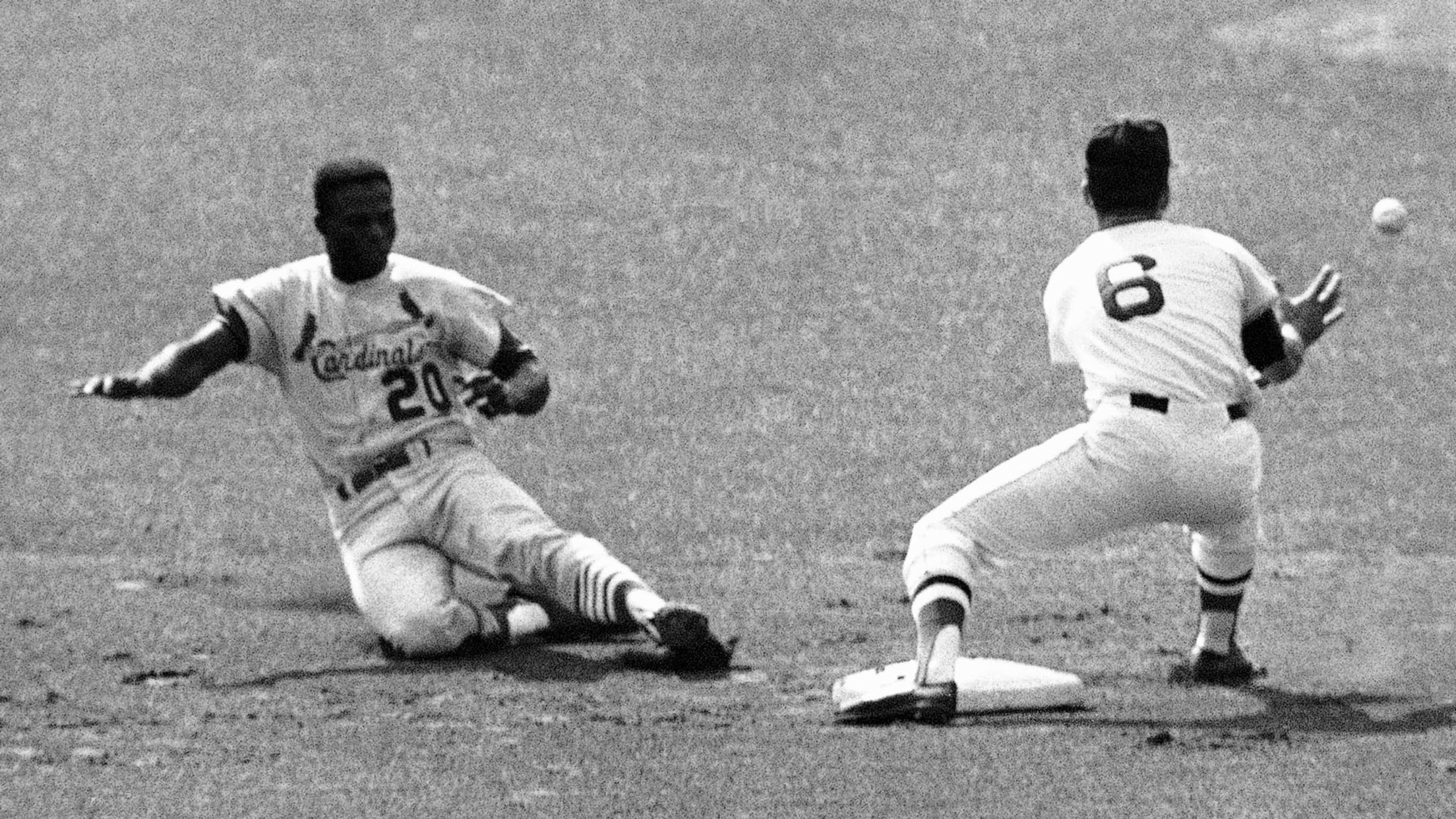 ST. LOUIS -- Though there is often an urgency to declare winners and losers after a trade is executed, rarely is the full impact of a deal realized immediately. Time can peel away unforeseen layers and thus best judge whether one team pulled off a heist or whether both benefited
Cards' top players with a Hall of an argument
ST. LOUIS -- The Cardinals have their share of National Baseball Hall of Fame players. From Stan Musial to Bob Gibson, Red Schoendienst to Lou Brock, the list of Cardinals in the Hall speaks to the history of the franchise and its success over the years.
Best position-player seasons in Cards history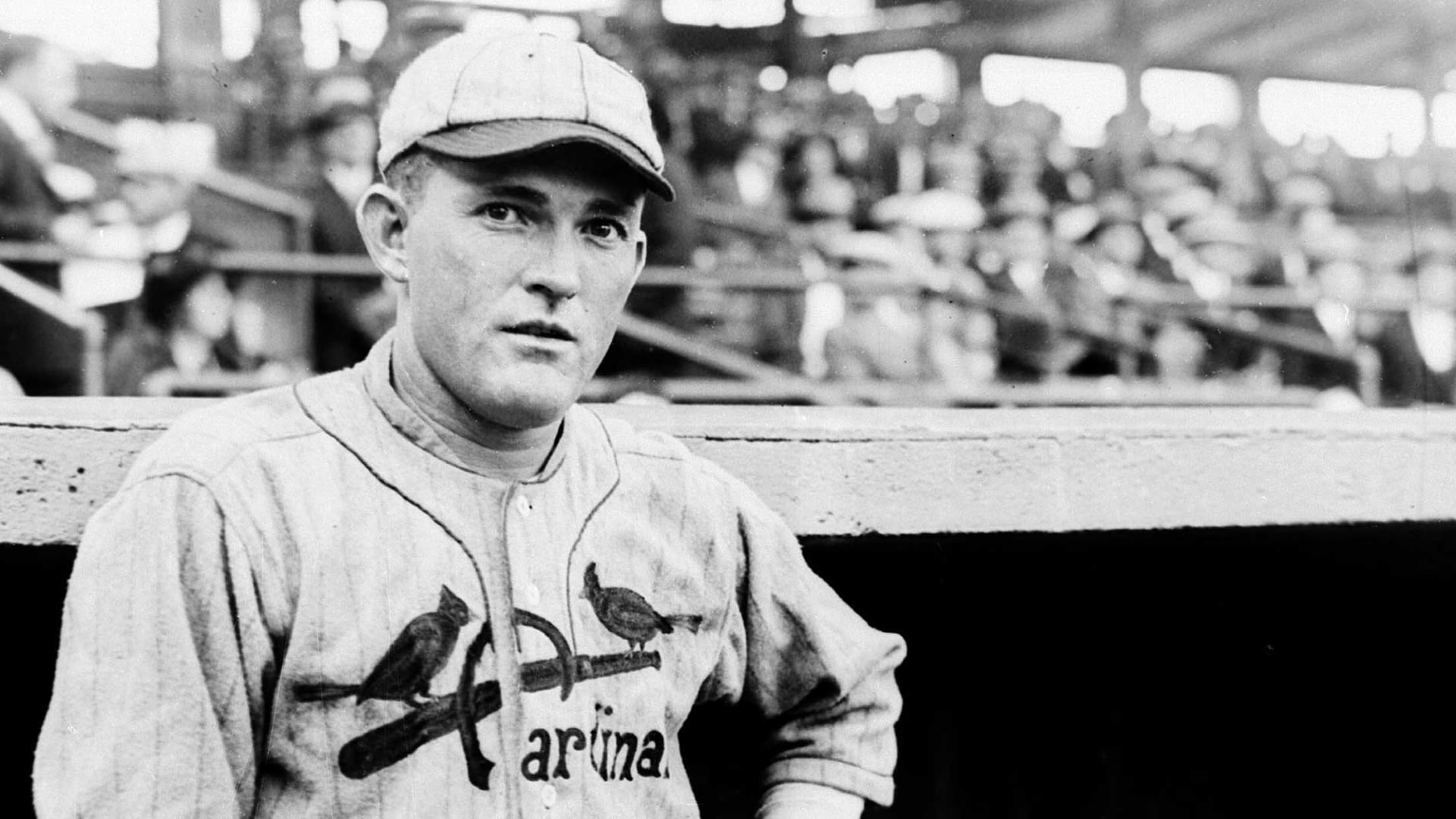 ST. LOUIS -- The Cardinals have had some memorable seasons in their long franchise history, mainly because they have had some memorable players who have put together incredible individual seasons. It's hard to compile a list of just five; some of the all-time great Cardinals could make up this list
The best Cards to wear each uniform number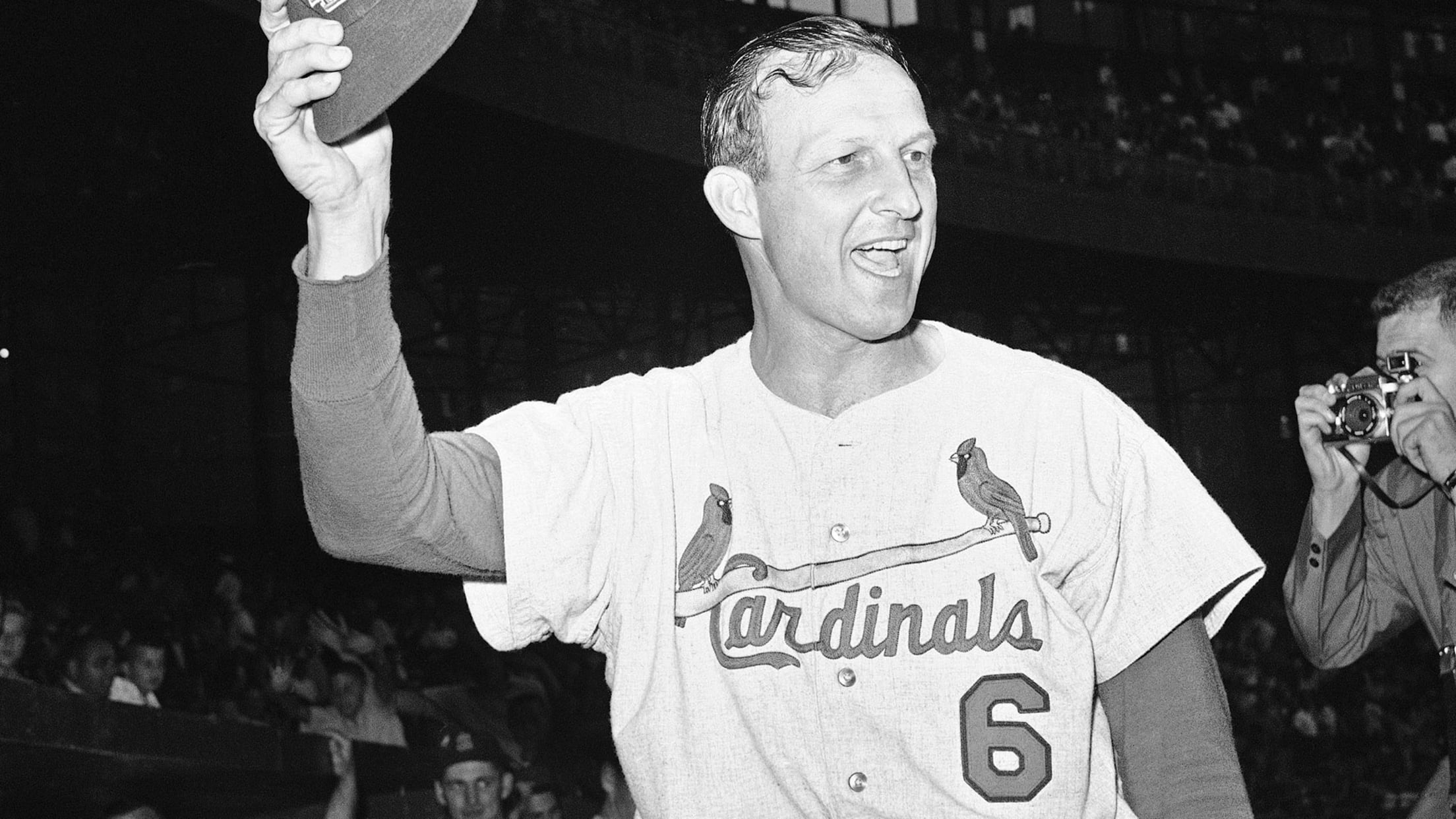 ST. LOUIS -- There are some uniform numbers that are synonymous with the players who wore them. No. 6 is for Stan "The Man" Musial. No. 1 for Ozzie Smith, No. 4 for Yadier Molina. You can't see No. 50 without thinking of Adam Wainwright or No. 2 without thinking
From Freese to No. 62, top Busch moments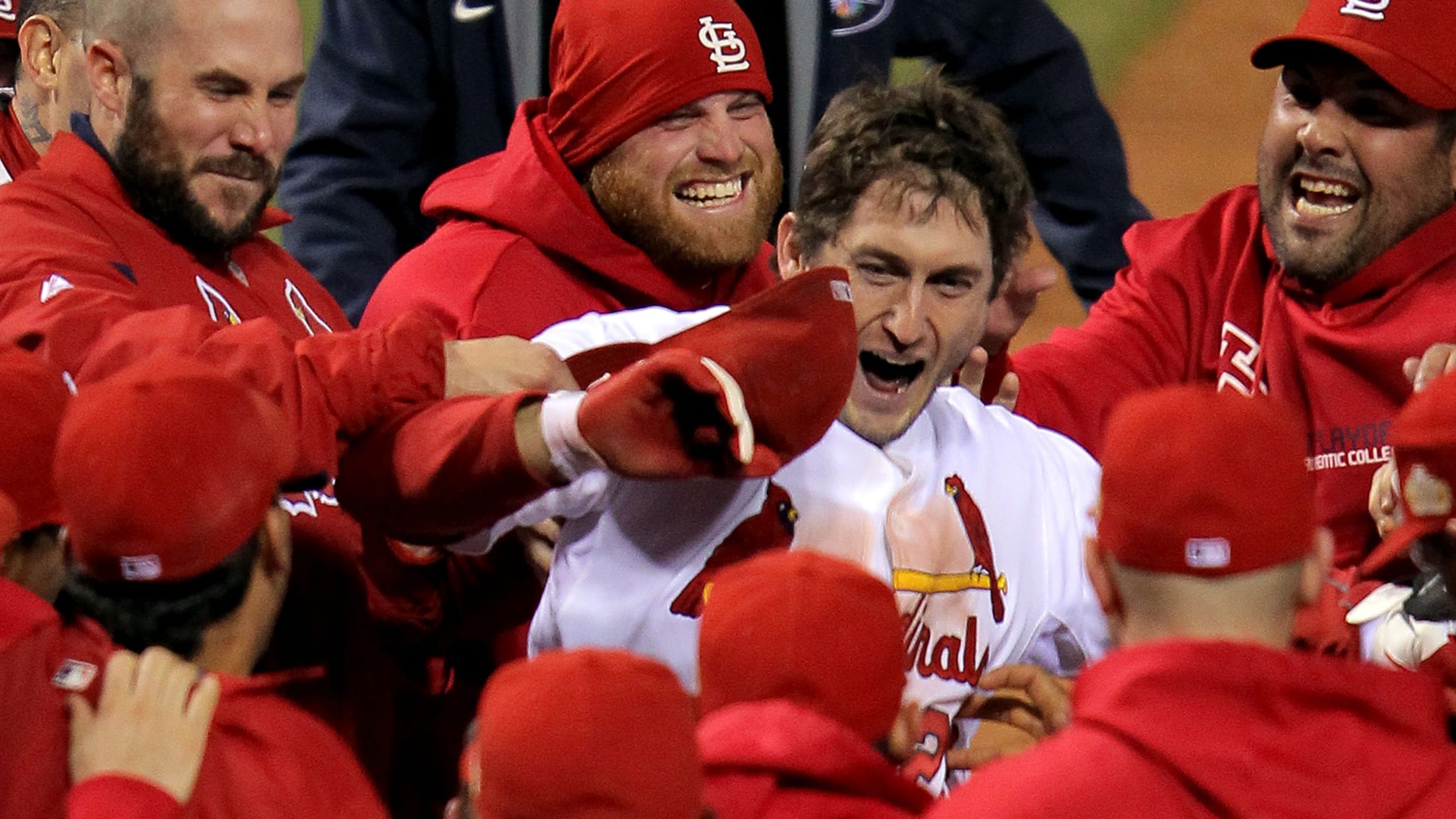 Legendary moments and Busch Stadium go together like few other combos, to the point where Budweiser's marketing tagline is, quite literally, "celebrating legendary moments." So it should be no surprise that the list of the top Cardinals moments in their home park is rife with prime selections, hard to limit
How the Cardinals got their nickname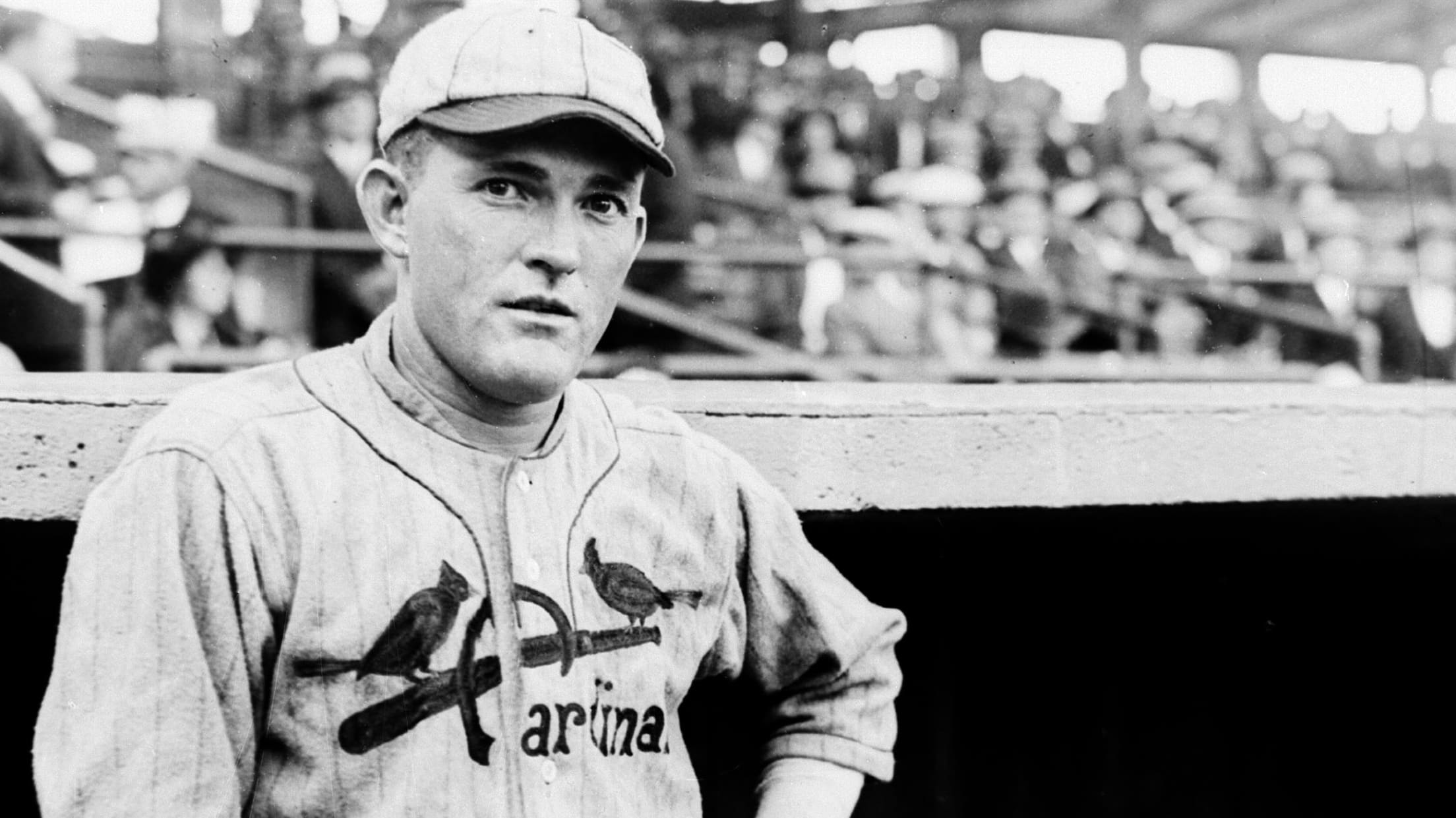 ST. LOUIS -- While the St. Louis Cardinals franchise can trace its roots back years before Opening Day in 1899, it was that windy April day in St. Louis that future Hall of Famers Cy Young, Bobby Wallace and Jesse Burkett would make history as the modern-day club. The three
10 players you forgot were Cardinals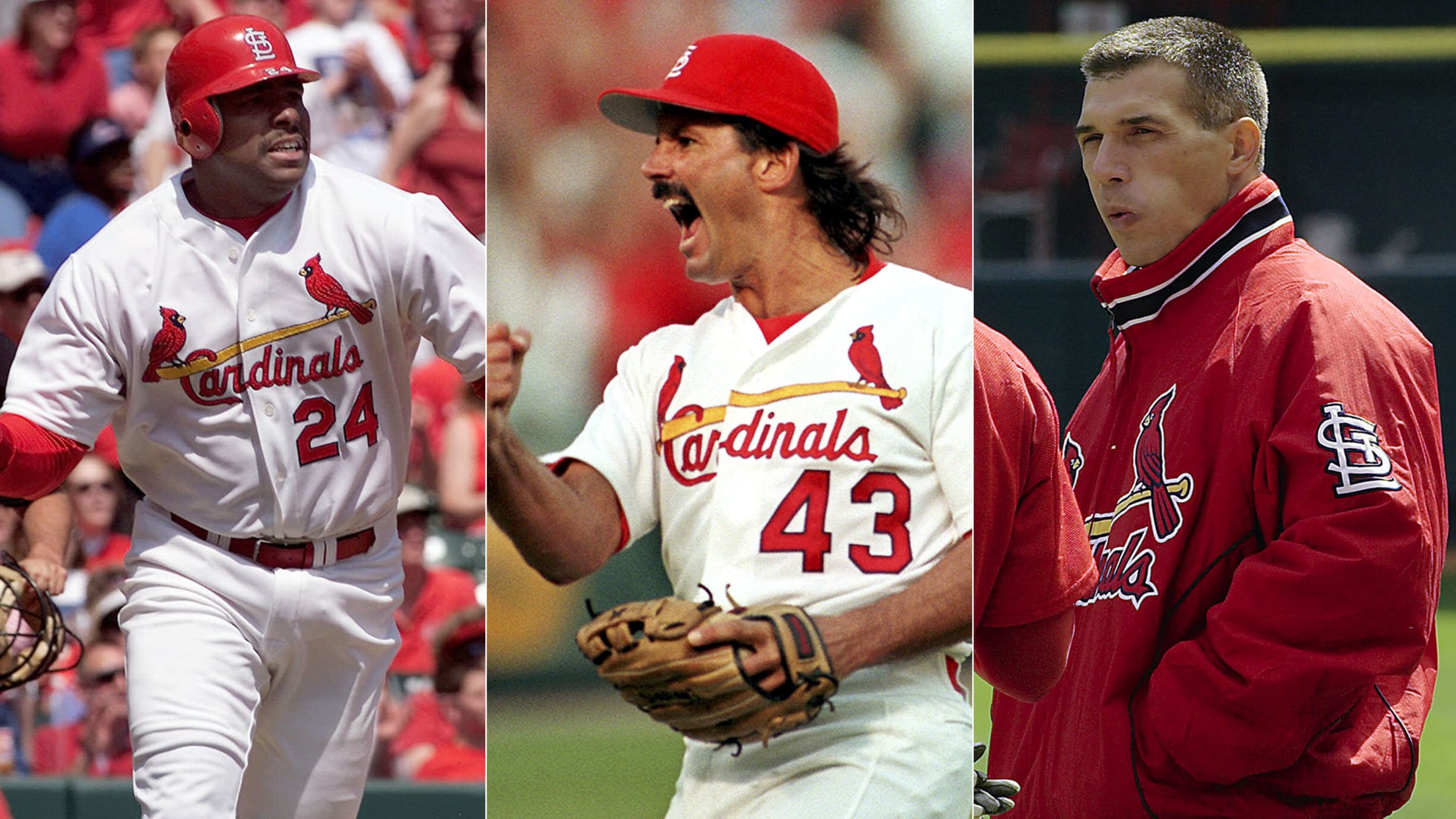 ST. LOUIS -- A recent article by MLB.com's Will Leitch highlighting 10 former Yankees who you may not remember as former Yankees got us thinking about what such a list might look like for other baseball franchises. Curious about the same? Well, you're in luck. Here we'll take a look
The 5 best seasons by Cardinals pitchers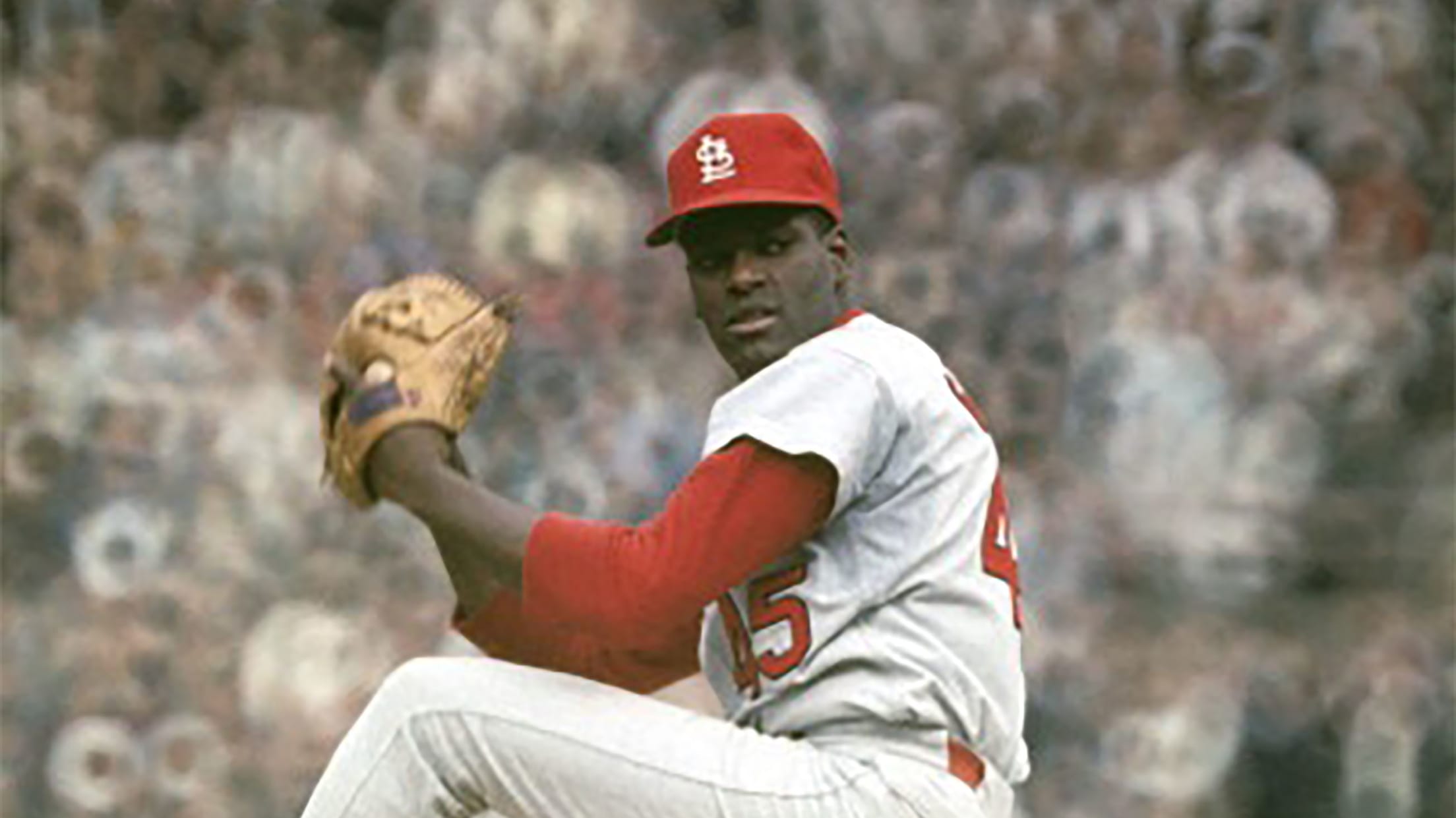 ST. LOUIS -- There is a no-doubt winner when we stack up the best pitching seasons in Cardinals history, but the rest of the list offers some intriguing names and years in the franchise's long history. Regardless, there have been some incredible seasons featuring St. Louis pitchers over the years.
Cardinals' all-time retired numbers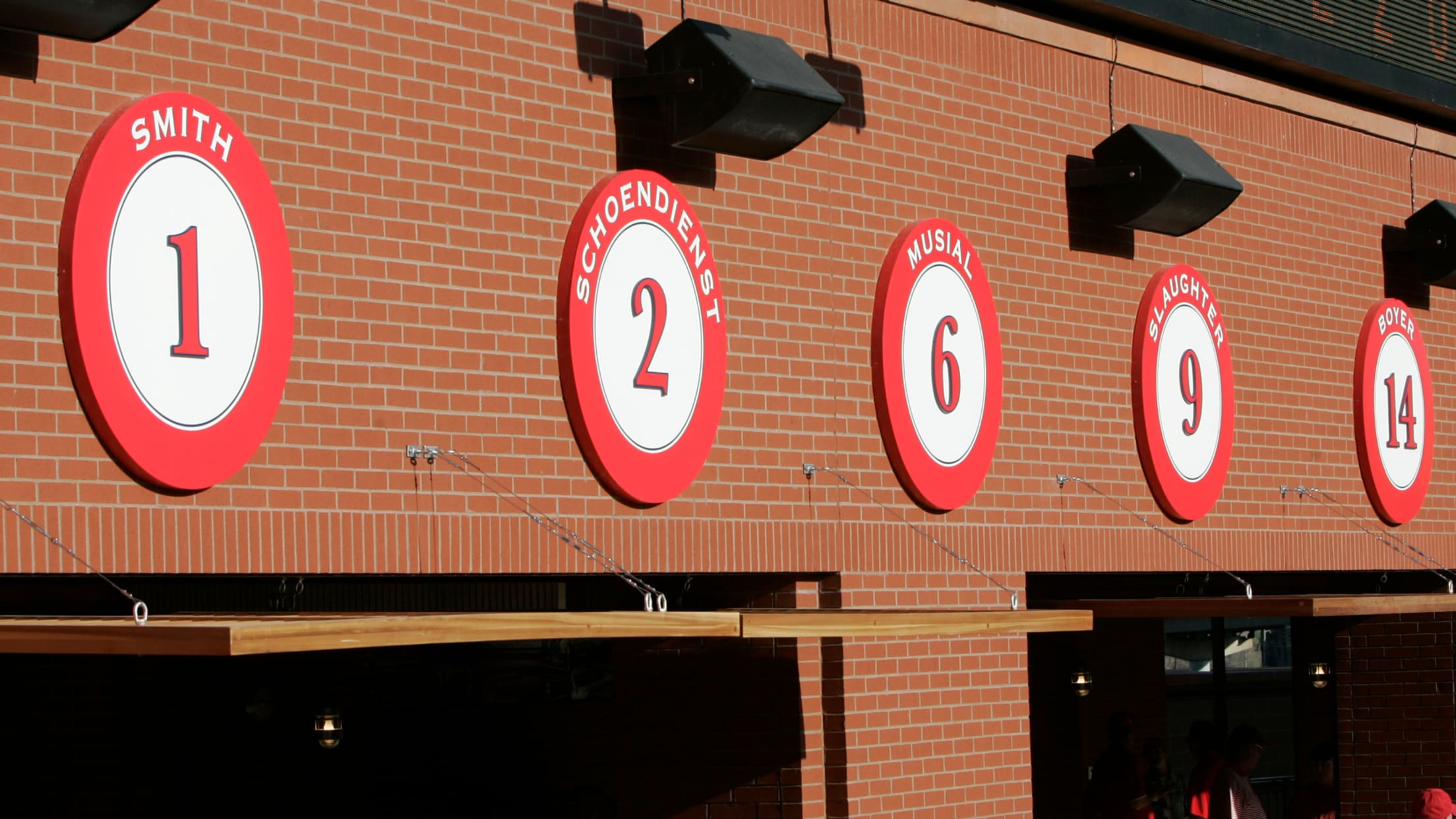 ST. LOUIS -- Beginning with Stan Musial's No. 6, which was retired in 1963, the Cardinals have recognized the franchise's top players and influential individuals by taking their uniform numbers out of circulation. Those names and numbers now adorn the left-field wall at Busch Stadium, and the numbers appear below
Pujols' 10 most memorable moments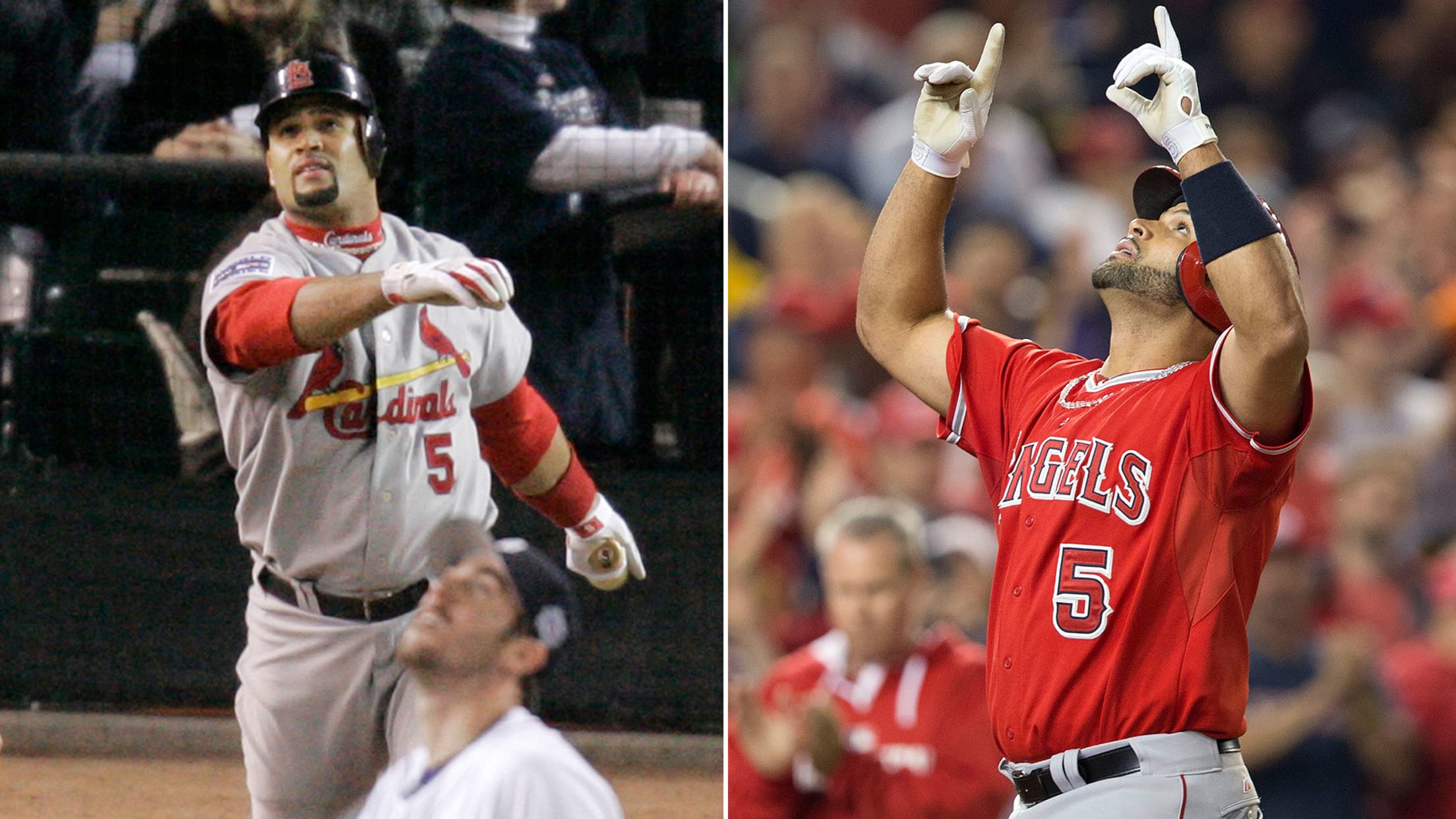 When you play 21 Major League seasons, appear in three World Series and make 10 All-Star teams, you're going to accumulate some memorable moments. When you sprinkle 3,000 hits and more than 600 home runs over the course of a career like that, there will be even more. With Pujols
Here are Cards' best Opening Day moments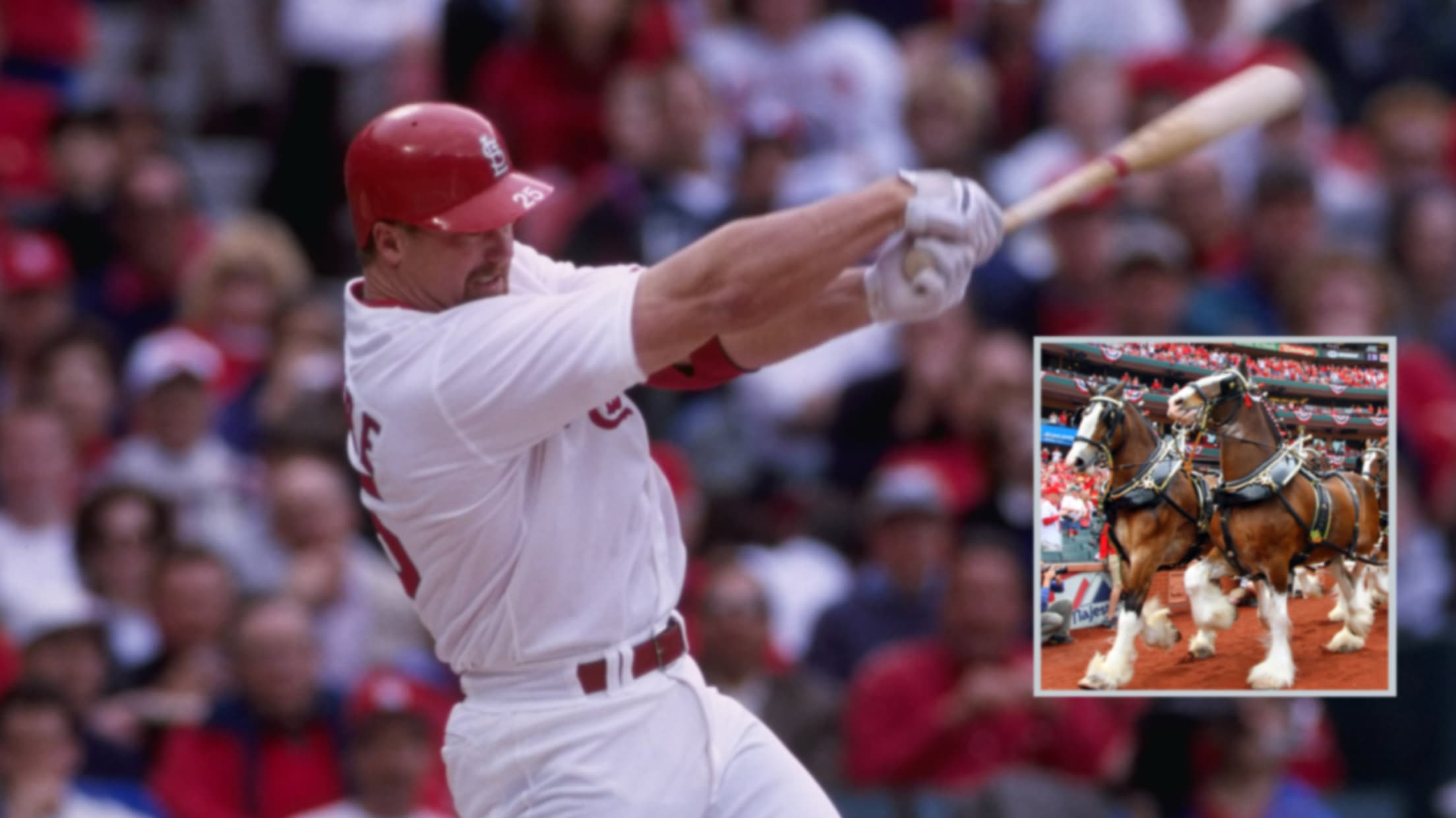 The Clydesdales are groomed and prepped. Legends and Hall of Famers are primed to take part in an escapade around the warning track. The baselines and grass are as crisp as they'll be all season. There's not an empty seat at Busch Stadium. It's officially baseball time in a baseball
These are the Cards' best regular seasons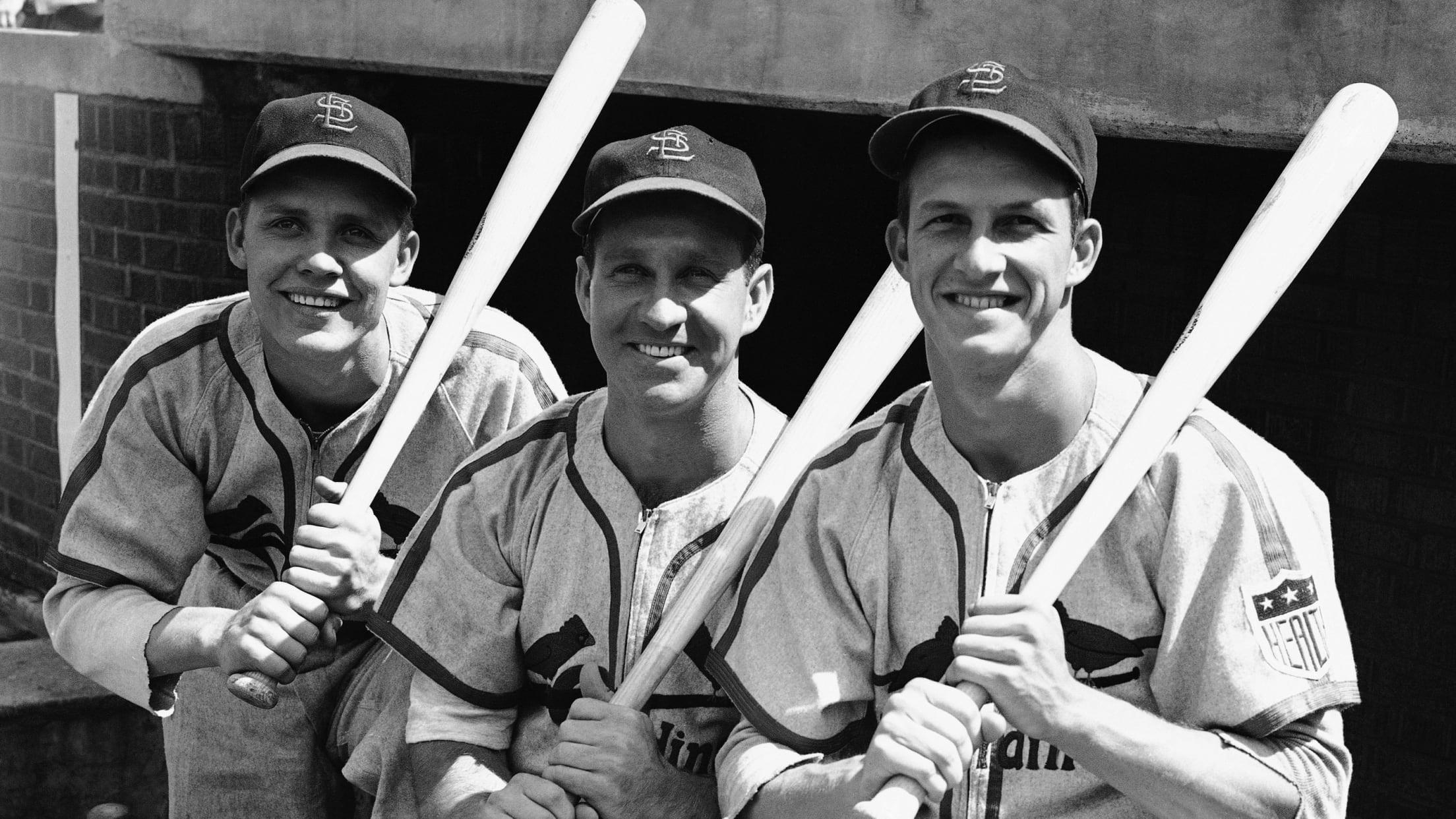 Some of the Cardinals' most memorable teams are the underdogs, the ragtag bunches that pulled a championship out of thin air for one of the 11 in franchise history. Or those that came close but fell just short. But it takes a winning regular season to get there, and when
These are the Cards' most fruitful Draft picks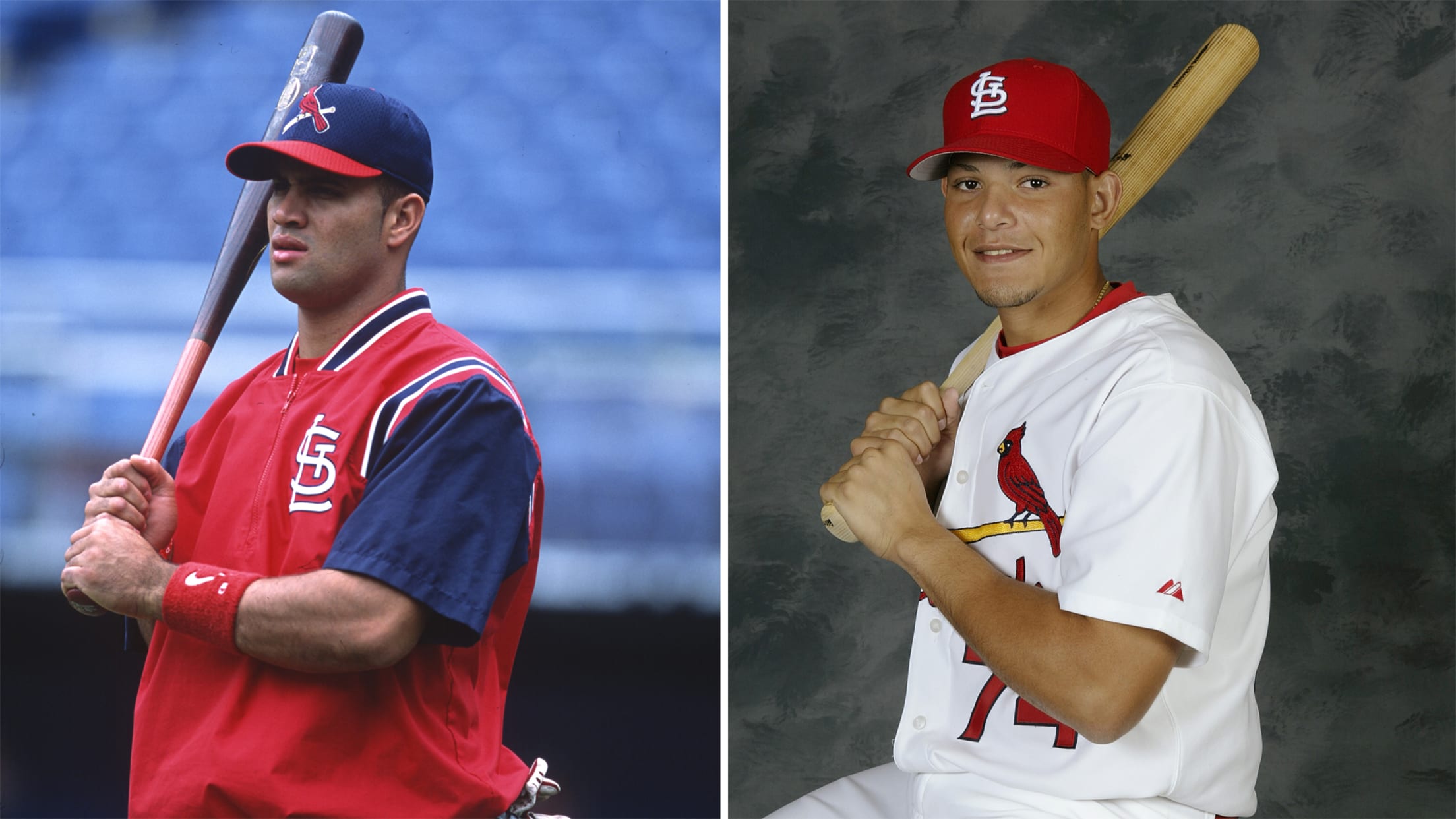 Since the MLB Draft was installed in 1965, the Cardinals have done wonders uncovering franchise icons through the trade market. Lou Brock, Ozzie Smith, Adam Wainwright, Jim Edmonds and several others were acquired and starred in St. Louis only after first being discovered by other clubs. But the Cardinals' Draft
The Man to Dizzy: The Cards' best monikers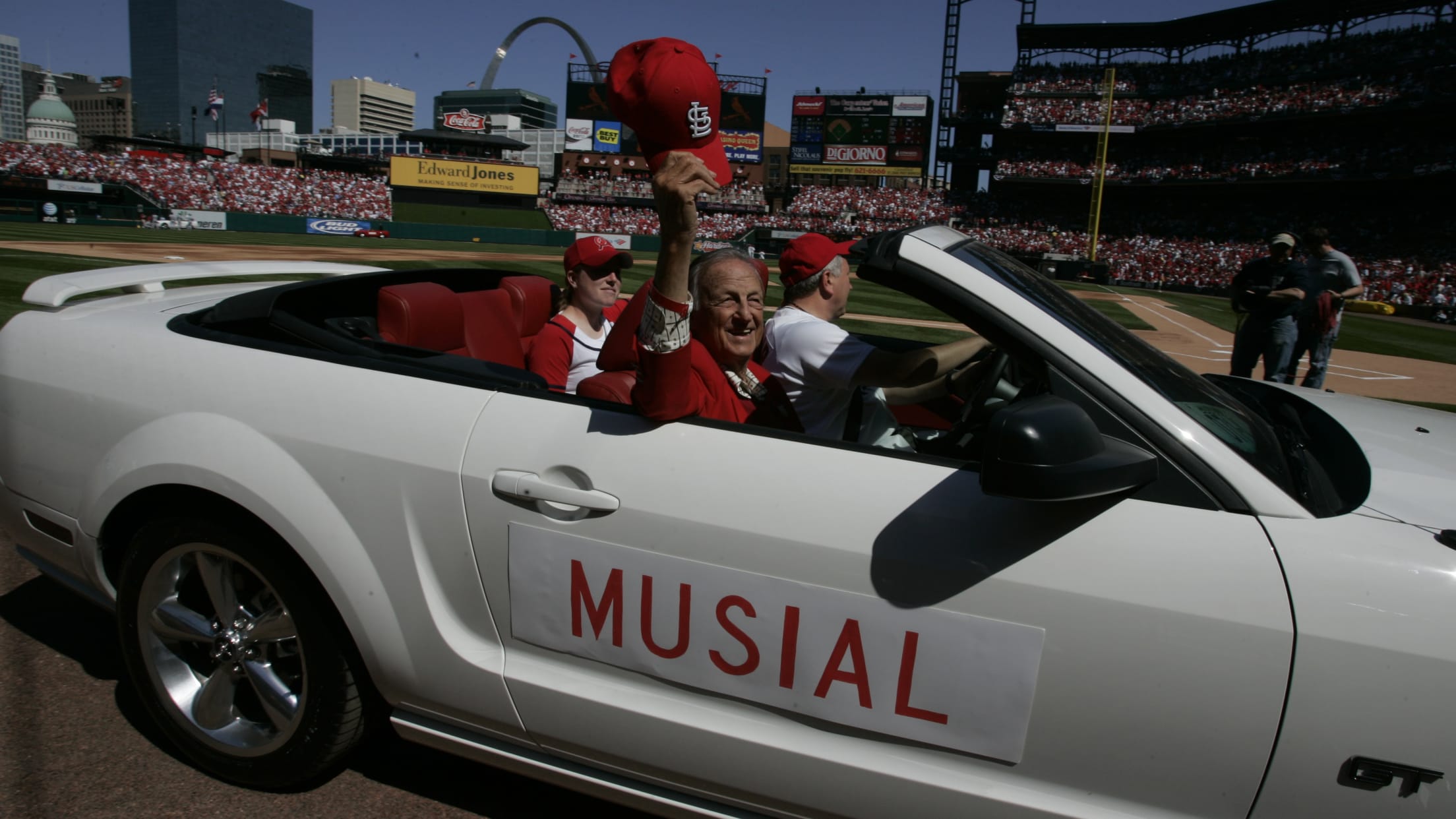 Welcome to The Lou, where the Redbirds reign in the Show-Me State's Gateway to the West city, nestled right next to the Land of Lincoln. Got all of that? Baseball nicknames are an art form, from The Babe to the Iron Man to Hammerin' Hank and countless more. Inside St.
These Cards starred in their debut seasons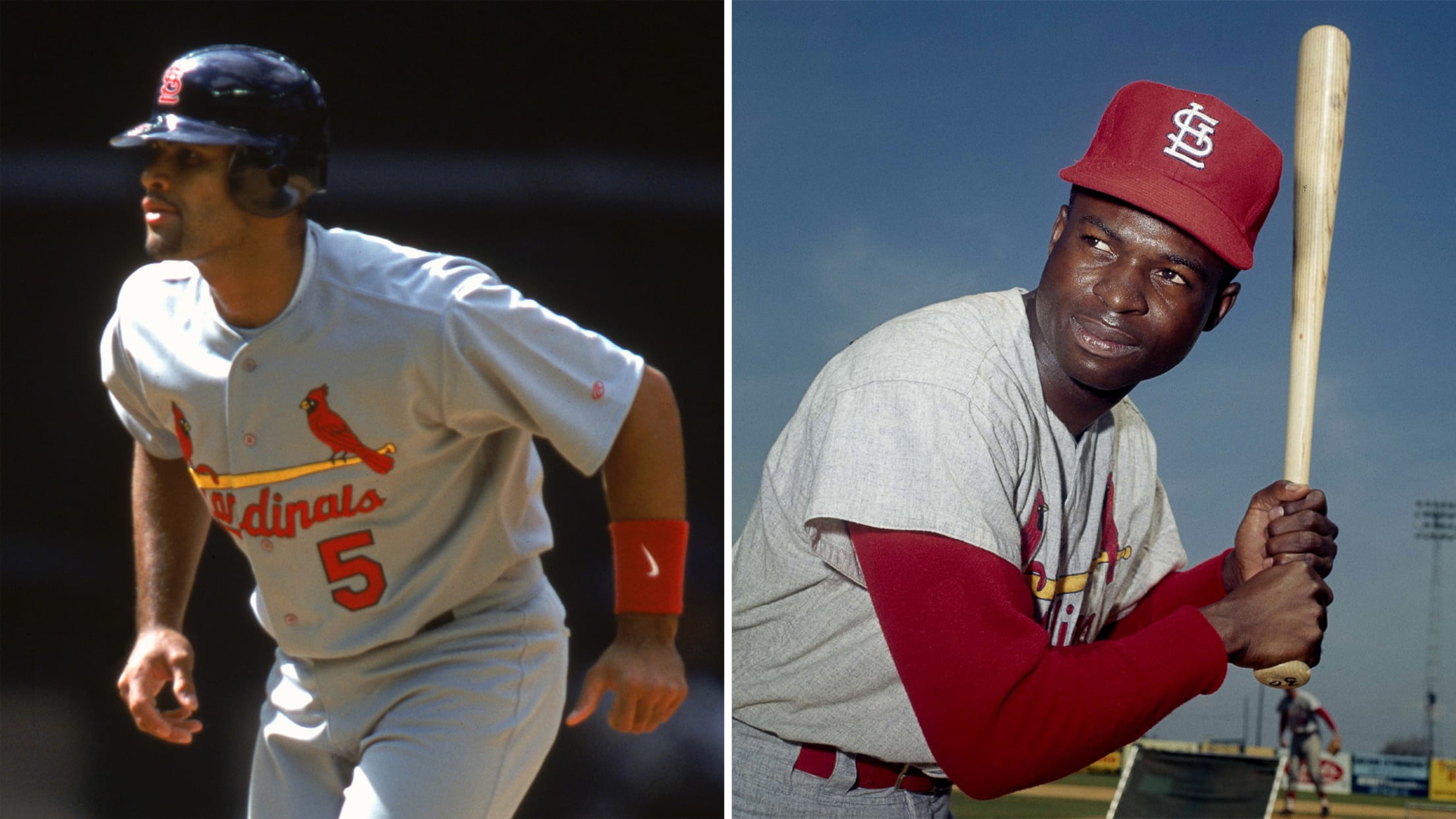 You know their names: Pujols, Musial, Brock, Gibson. The Cardinals' list of legends rivals any in Major League Baseball based on their years of consistent excellence on and off the field. But first impressions are important, able to make or break a relationship between player and city. So, how did
130 years in, Cards-Cubs rivalry still fierce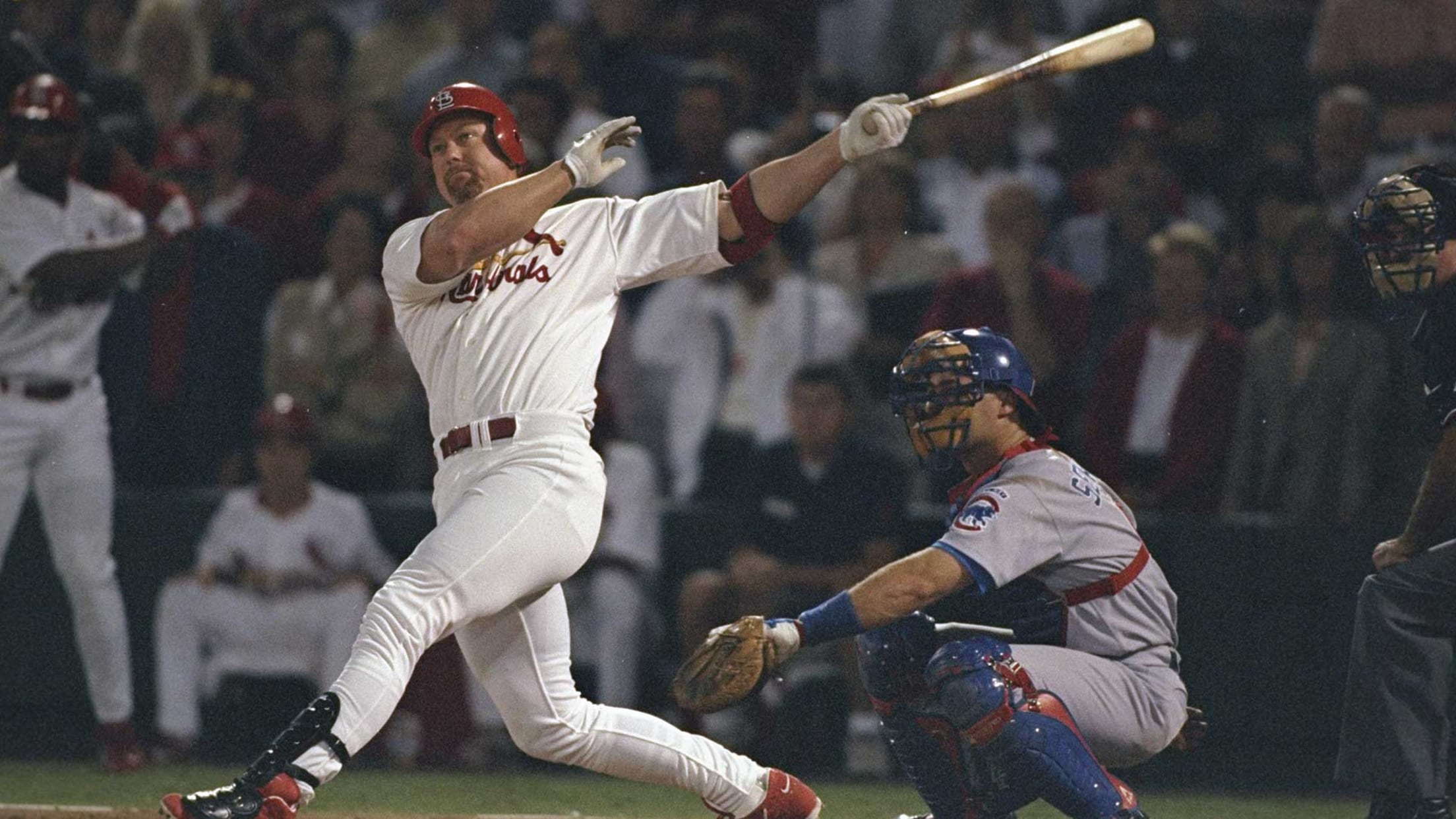 One of the oldest and most iconic rivalries in baseball is Cardinals vs. Cubs. It's had its share of intense moments on the field and off the field and hasn't lost any of its edge in 130-plus years. How did it begin, and how has it sustained for all this
The all-time best games from Cards pitchers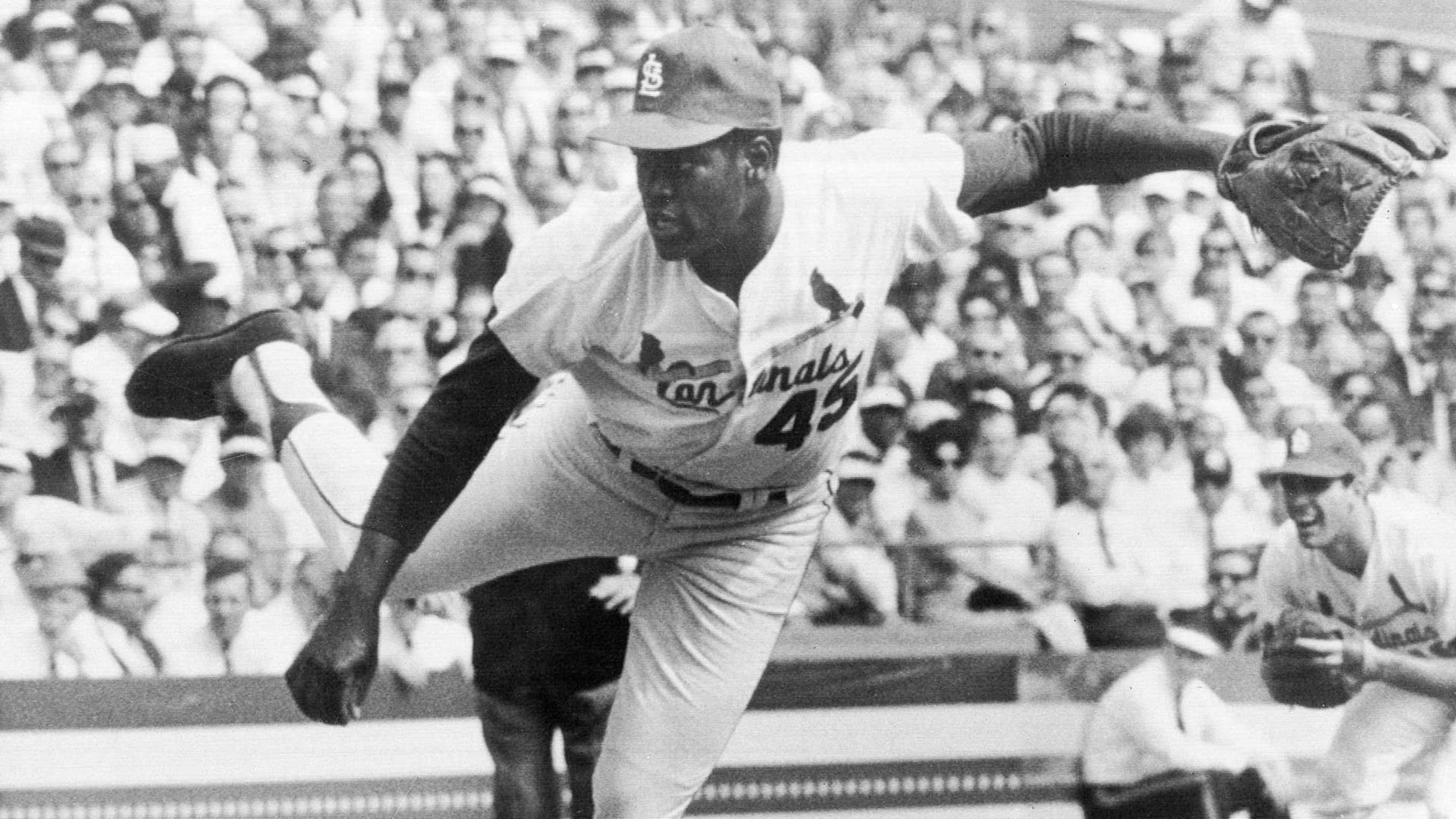 ST. LOUIS -- You don't have to be an all-time Cardinals great to have an all-time great game for the Cardinals -- although some of the greats have certainly had standout performances. One legendary game can put a player in the record books and provide a lifetime of memories, no
The 5 best games by hitters in Cards history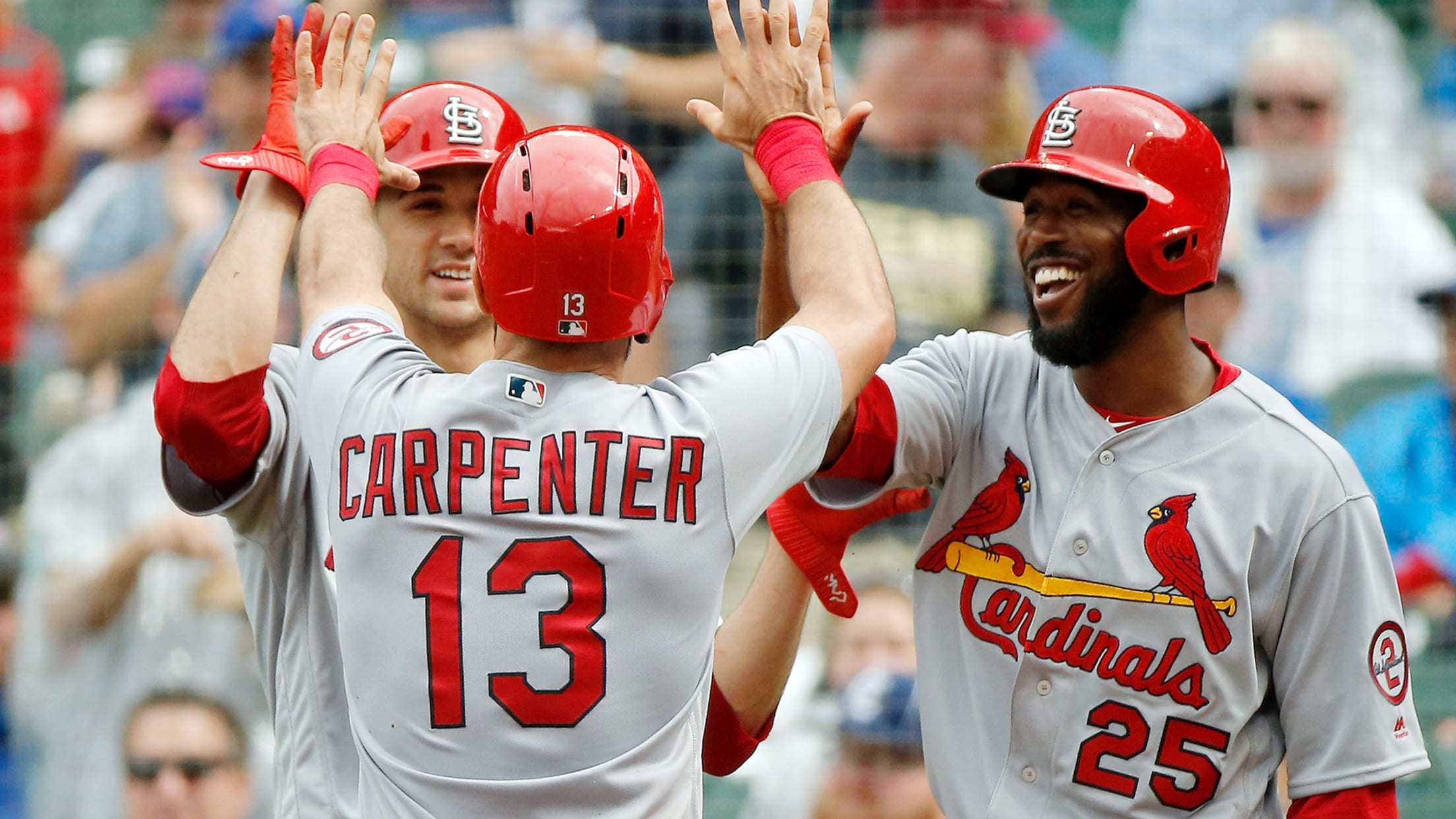 ST. LOUIS -- Baseball history has seen a player hit four home runs in a game 18 times. One of those players did it with the Cardinals. There have been two players with 12 RBIs in a game -- both were Cardinals. And one Cardinals player had four home runs
History of St. Louis' Negro Leagues stars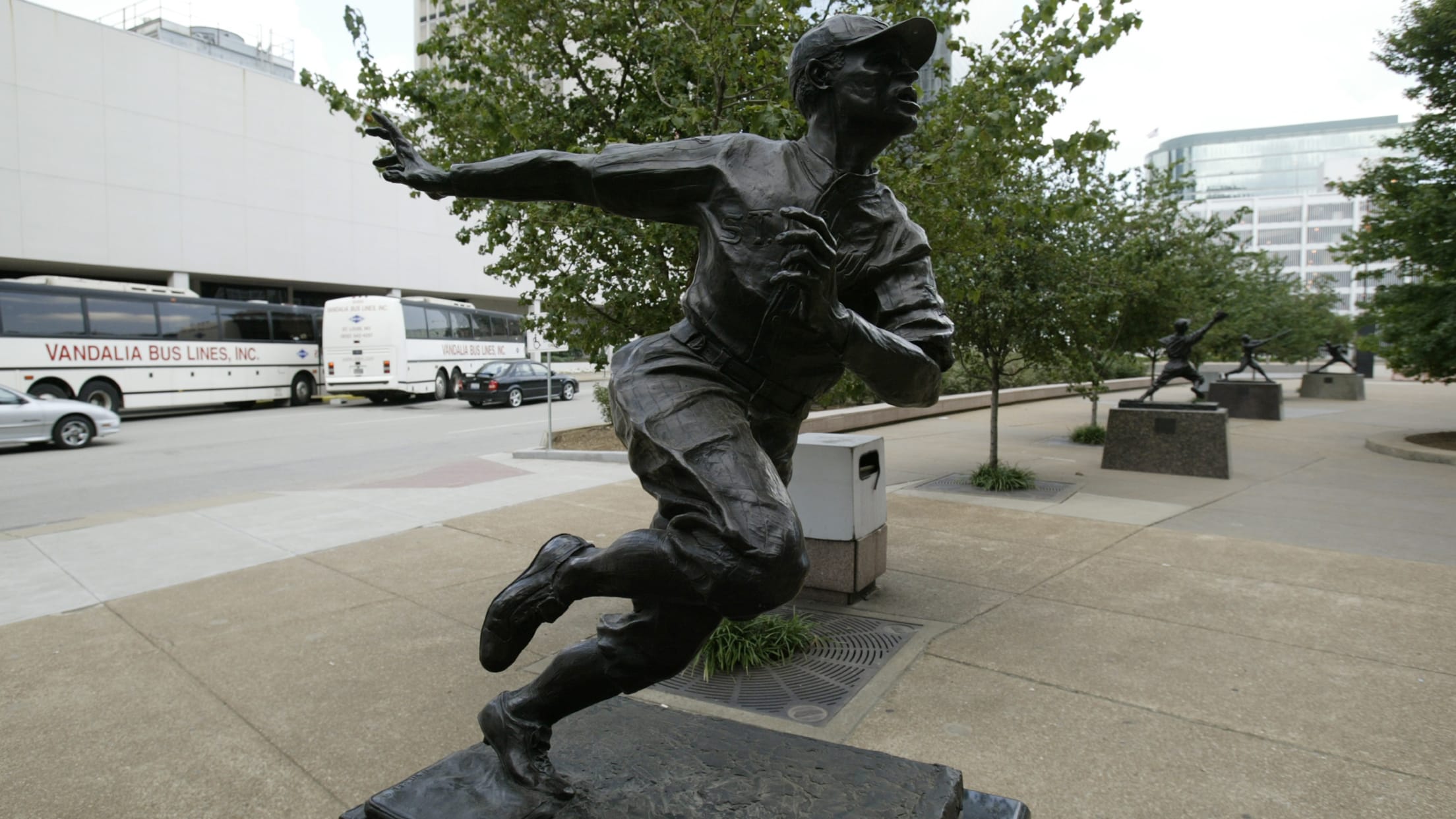 ST. LOUIS -- Major League Baseball's decision to give Major League status to seven professional Negro Leagues that operated between 1920-48 means that approximately 3,400 players are now officially considered Major Leaguers, and their stats and records are now part of Major League history. The stars who played in St.